On the face of it, the news that MotoGP's most storied manufacturer Honda will turn not to its in-house team but rather to a third party, German manufacturer Kalex, to work on the latest iteration of its RC213V frame is a significant blow and a loss of face.
But, with pressure from six-time world champion Marc Marquez ever increasing and with his future far from certain, it's perhaps a signal not just of the depths of Honda's despair but also the lengths that it's willing to go to ensure that he remains a part of the squad when his current contract comes to an end in 2024.
Leaning on a decade of experience as the dominant Moto2 manufacturer, Kalex already supplied Honda with an aluminium swingarm last year as an alternative to the in-house carbon fibre design.
It was well-received, too, with Marquez using it almost exclusively since, including during the 2023 pre-season – in which the bulk of the actual Honda developments was met with a lukewarm reaction from the star riders.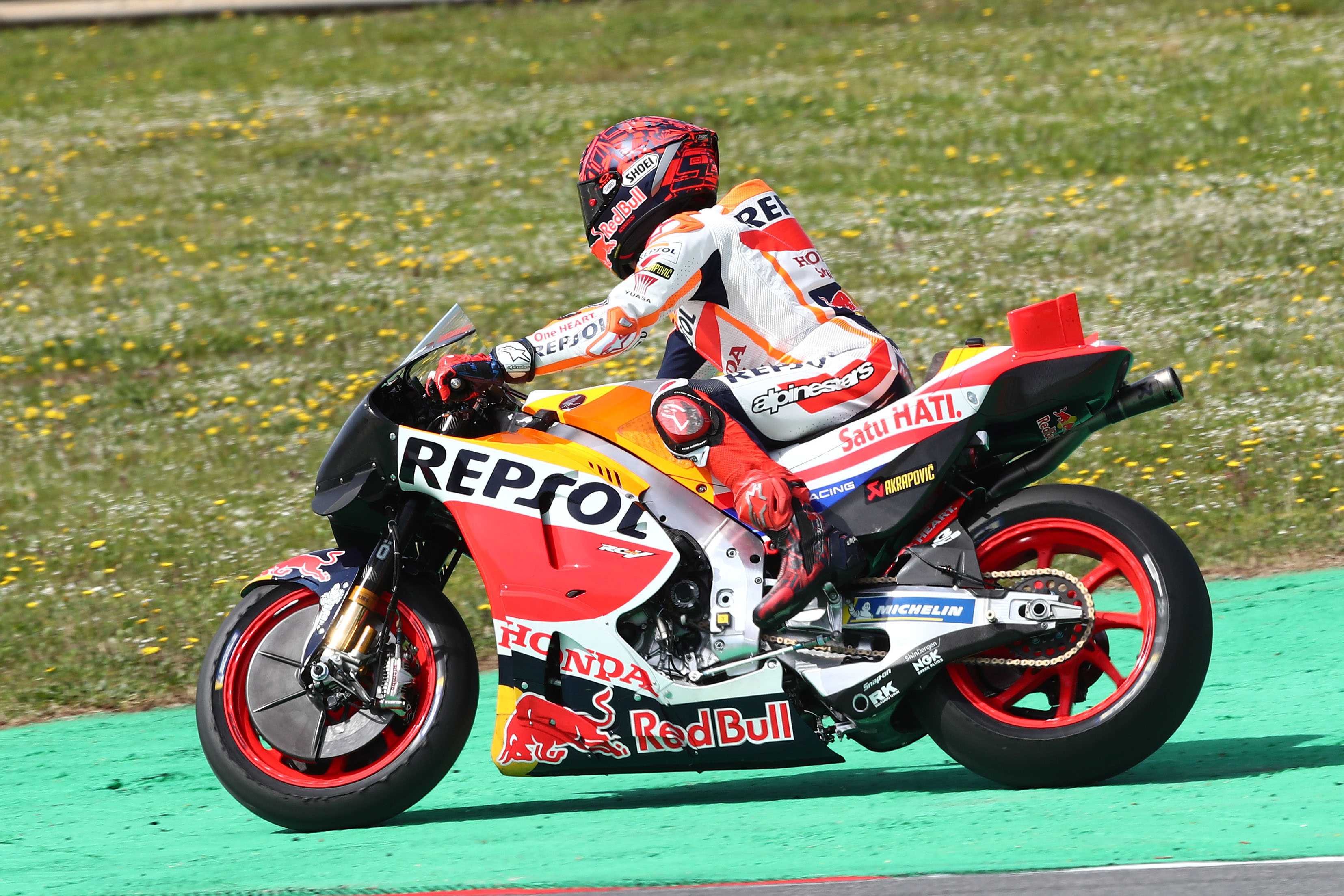 The next step in the process, therefore, is for Marquez to continue applying pressure to Honda to make sure it brings him updates more to his liking – and that may well be where Kalex comes in.
Not just bringing a fresh perspective to the development, Kalex also has the benefit of a European-based construction department, meaning that the timelines on fabricating new parts can be cut drastically – something that will theoretically allow the first Honda-ordered Kalex MotoGP frame to be tested at Jerez in late April-early May, as outlined in the Speedweek report that broke the news of the Kalex plan.
But while using Kalex might make sense to an outsider, it should not be underestimated just how much of a step it is for Honda to so publicly elicit outside assistance to fix its troubled bike.
Japanese teams more than anyone else in MotoGP put a premium on appearances – and while some might be forced from time to time to turn to outsiders for help, it's normally done in a much more subtle way. Think Yamaha recruiting European Formula 1 engineers to head up its engine development programme rather than simply asking another manufacturer to build one for it.
So what has forced Honda to turn to such desperate measures? It's hard not to see a link between this step and Marquez's increasing complaints, criticisms and hints about a potential future elsewhere. Indeed, a direct line between pressure from Marquez and the Kalex initiative has been drawn by Speedweek in breaking the chassis news.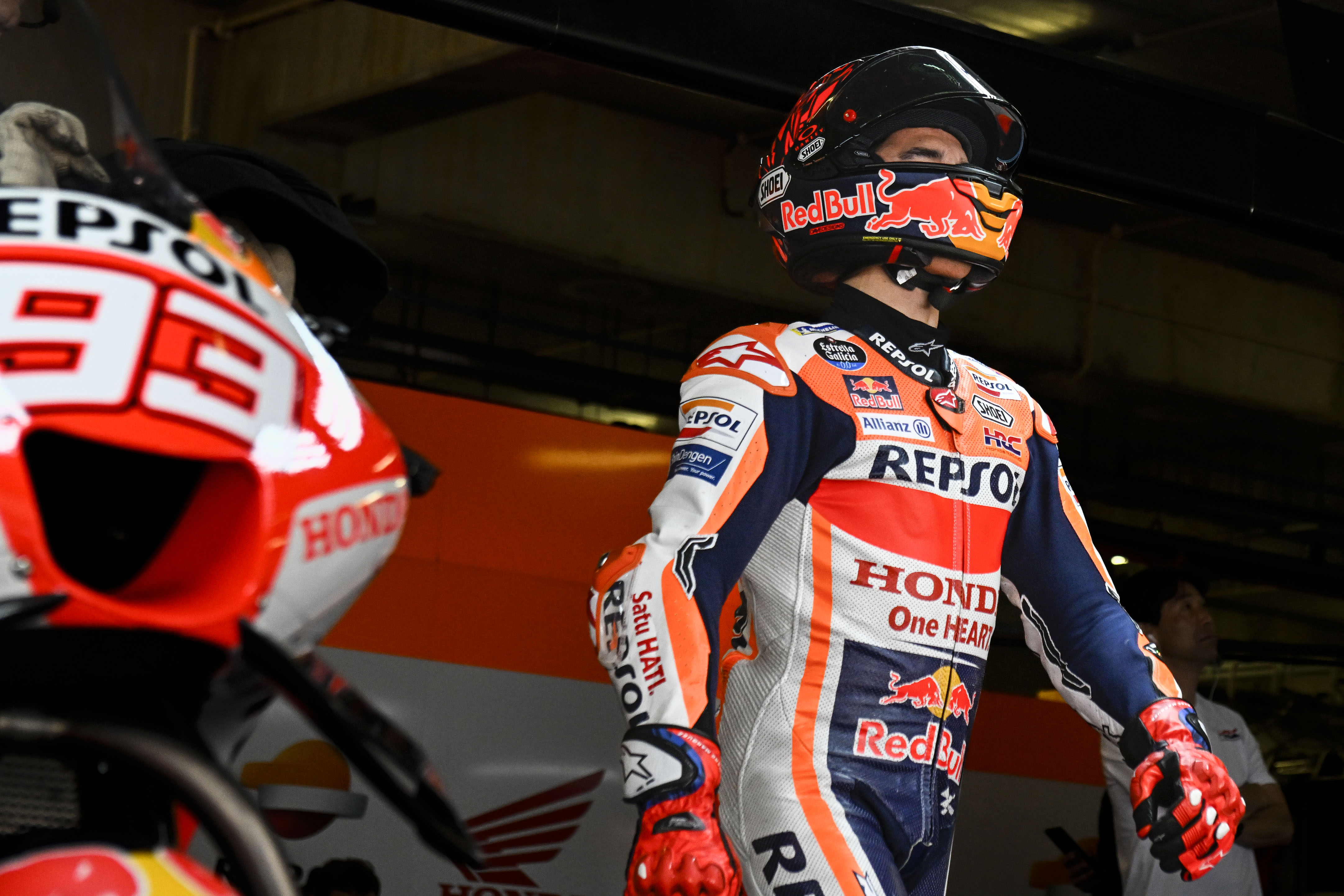 Marquez has made it utterly clear that after literal years of hard graft to recover from the shattered arm he suffered at Jerez in July 2020, he's now ready to win again, and perhaps more highly motivated to do so than ever before. However, he's also lost something that was a special ability of sorts from the past – his skill at simply overriding a flawed bike enough to turn it into a champion.
From persistent media comments to the documentary series released earlier this month on Amazon (and co-produced by Marquez himself), it's been abundantly clear that Honda is now working to something of an ultimatum – make the bike better or lose your star.
And, with the decision to recruit Kalex in such a public sign of the situation, it seems equally evident that Honda is doing what it takes to meet those high expectations from Marquez, too.
Normally, that would be a no-brainer and the only available route. But it comes at a period in which Honda, for the first time in a long time, could perhaps be forgiven for seeing its own interests as separate to Marquez's.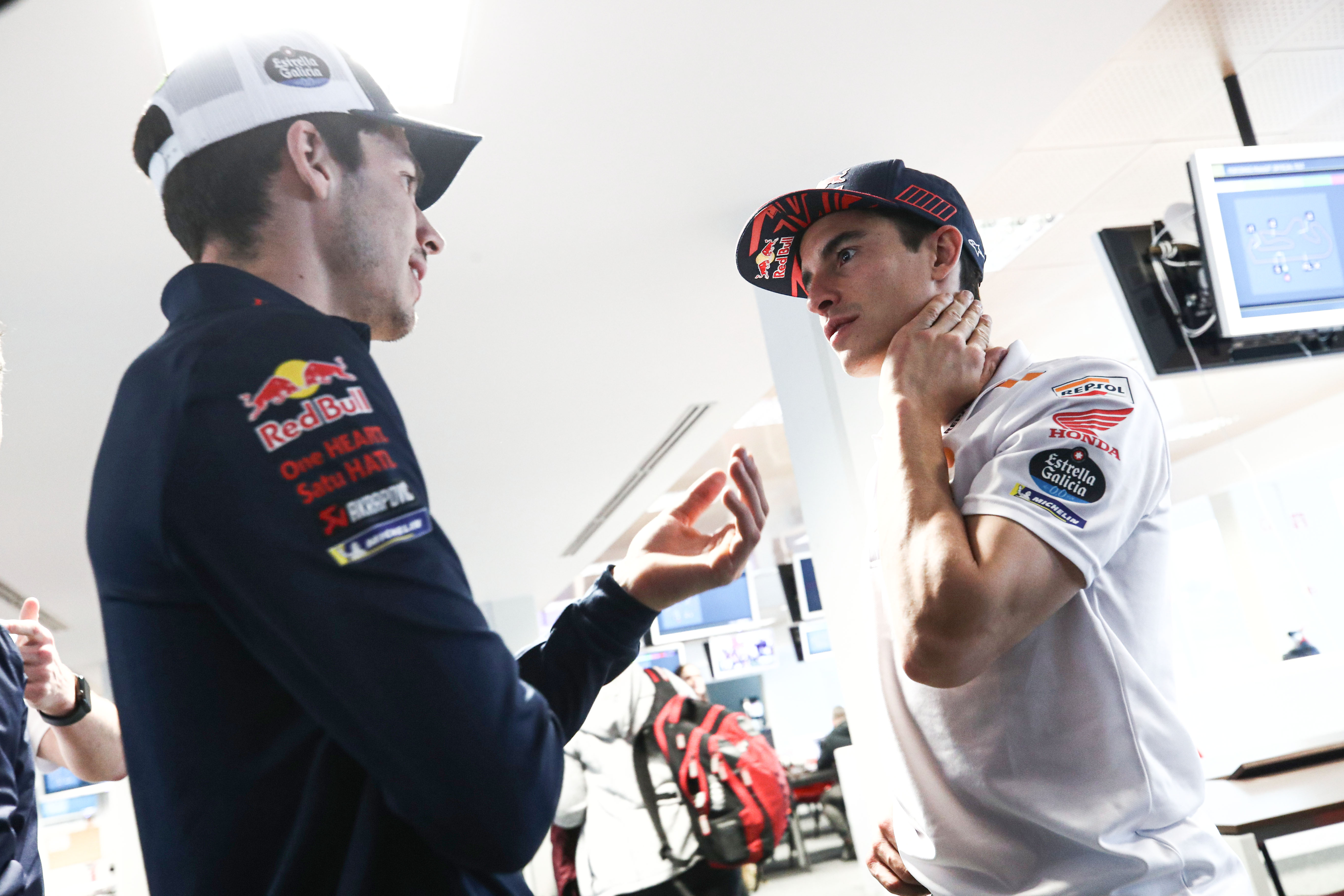 The additions of 25-year-old Joan Mir and 27-year-old Alex Rins, enabled by Suzuki's sudden MotoGP exit, have given Honda unexpected strength in depth that's been missing for a while. Neither rider has Marquez's insane list of accolades, of course, but Mir/Rins was a truly elite Suzuki line-up at its peak, as evidenced by the comfortable triumph in the 2020 teams' title race.
Therefore, it can be argued Honda is less dependent on Marquez – who turned 30 last month – than it has been in a long, long time, especially given he isn't a regular race winner at the minute. That will change if Honda makes a step, but pre-season testing didn't suggest the kind of chasm between Marquez and his stablemates that there had been in past seasons.
Reaching out to Kalex, however, strongly suggests this isn't how Honda views the situation. It clearly believes retaining Marquez is a must, even if it requires a step this drastic.
Or, at the very least, Honda believes it needs to deny Marquez to its rivals; a fit and healthy Marquez on a Ducati is a terrifying thing if you're a different factory, after all.