When Livio Suppo joined Repsol Honda from Ducati in 2010, the Italian team boss came with one clear goal: to turn around the struggling camp after years of it finishing second-best to Yamaha in MotoGP.
He achieved that mission dramatically, taking a team that had won only one title in a decade and creating a new squad that has remained almost unbeatable since – winning the championship first with Casey Stoner in 2011 before dominating 2013-14/2016-19 with Marc Marquez.
However, since Suppo walked away in 2018 and handed over the reins to former grand prix racer Alberto Puig, Honda has taken a massive downturn. It's currently stuck in its longest ever spell without a premier class victory.
With Honda struggling not only with Marquez's troubled return from injury but also with an RC213V machine that is hard to manage for even the fittest and most capable riders, Suppo admitted to The Race in an exclusive interview that it's been hard to watch on from the sidelines as someone who is more than a casual spectator.
"I always believed that it was crazy to let Marc race immediately after the first surgery" :: Livio Suppo
Asked if he felt Honda was lost, Suppo replied: "Unfortunately yes, and I say unfortunately because of course I spent eight years in Honda and when I joined, [former HRC vice-president Shuhei] Nakamoto-san told me 'we must wake up HRC.'
"That was our mission, because for the seven years before HRC had only won one title out of the past seven, in 2006.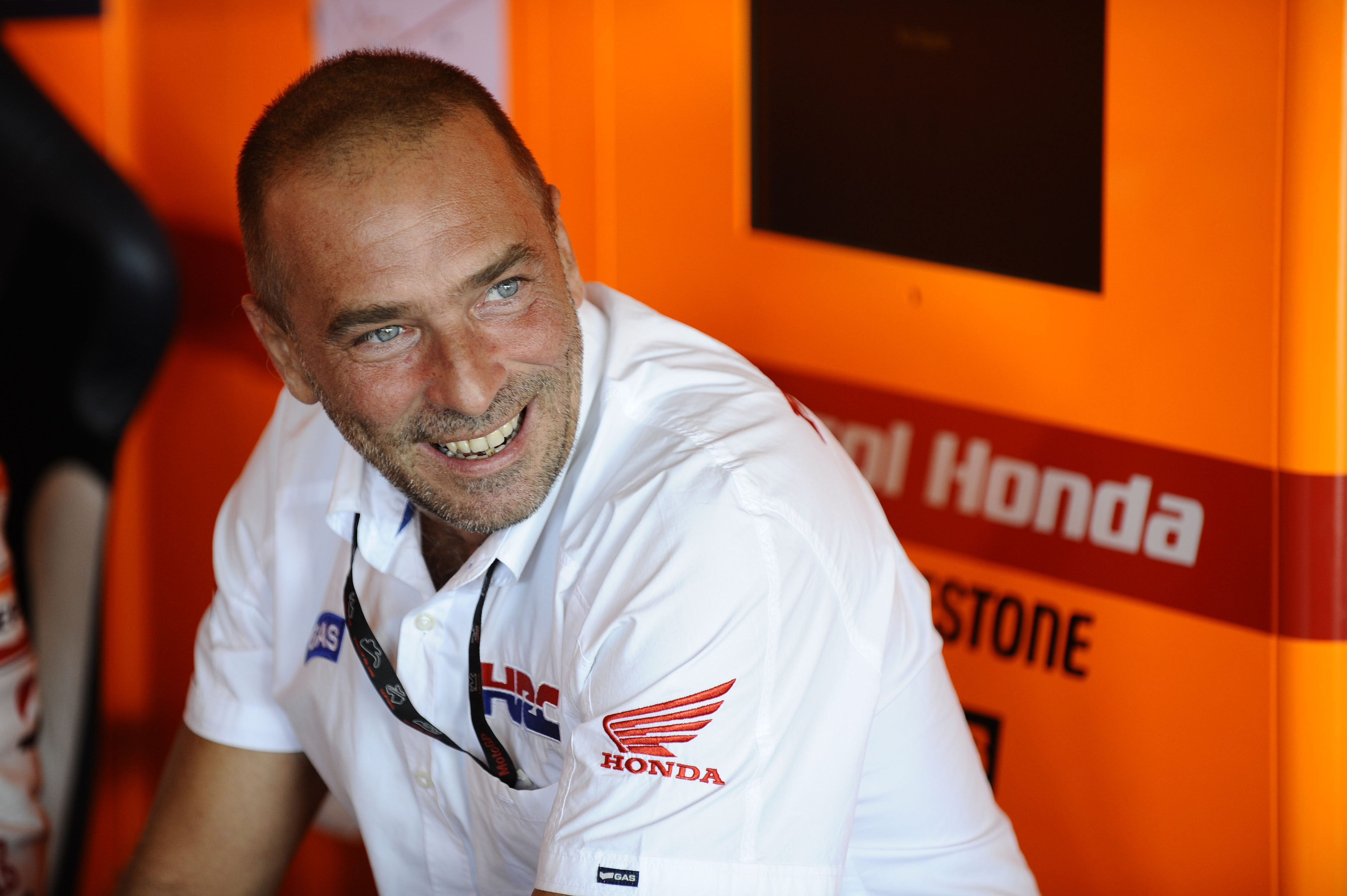 "The job of Nakamoto, myself and the new guys when we arrived, including of course first Casey and then Marc, was to get good results, and the bike was doing really well, not only with Casey and Marc. Dani [Pedrosa] was really fast, Cal [Crutchlow] won several races, and I think the goal was achieved. HRC came back to be what it was before Valentino [Rossi] left – the reference of the class."
Since then, though, Suppo says he's seen nothing but mistake after mistake from the team's new management – and he's disappointed but not surprised that it's led the team to the dark place it's currently stuck in.
He highlights Marquez's controversial and damaging attempted immediate return to racing after his initial arm injury last July as a critical error.
"Honestly, I think they have made a lot of mistakes," Suppo told The Race.
"First of all was to trust the doctors and let Marc race immediately after the first surgery. Now it's easy to say it, but I always believed that it was crazy. I can believe that he wanted to do it.
"Of course the doctor has a lot of responsibility because they're the one who says that they are good. But it has happened to me several times where a doctor has said something that I didn't believe too much and I prefer to check with other doctors.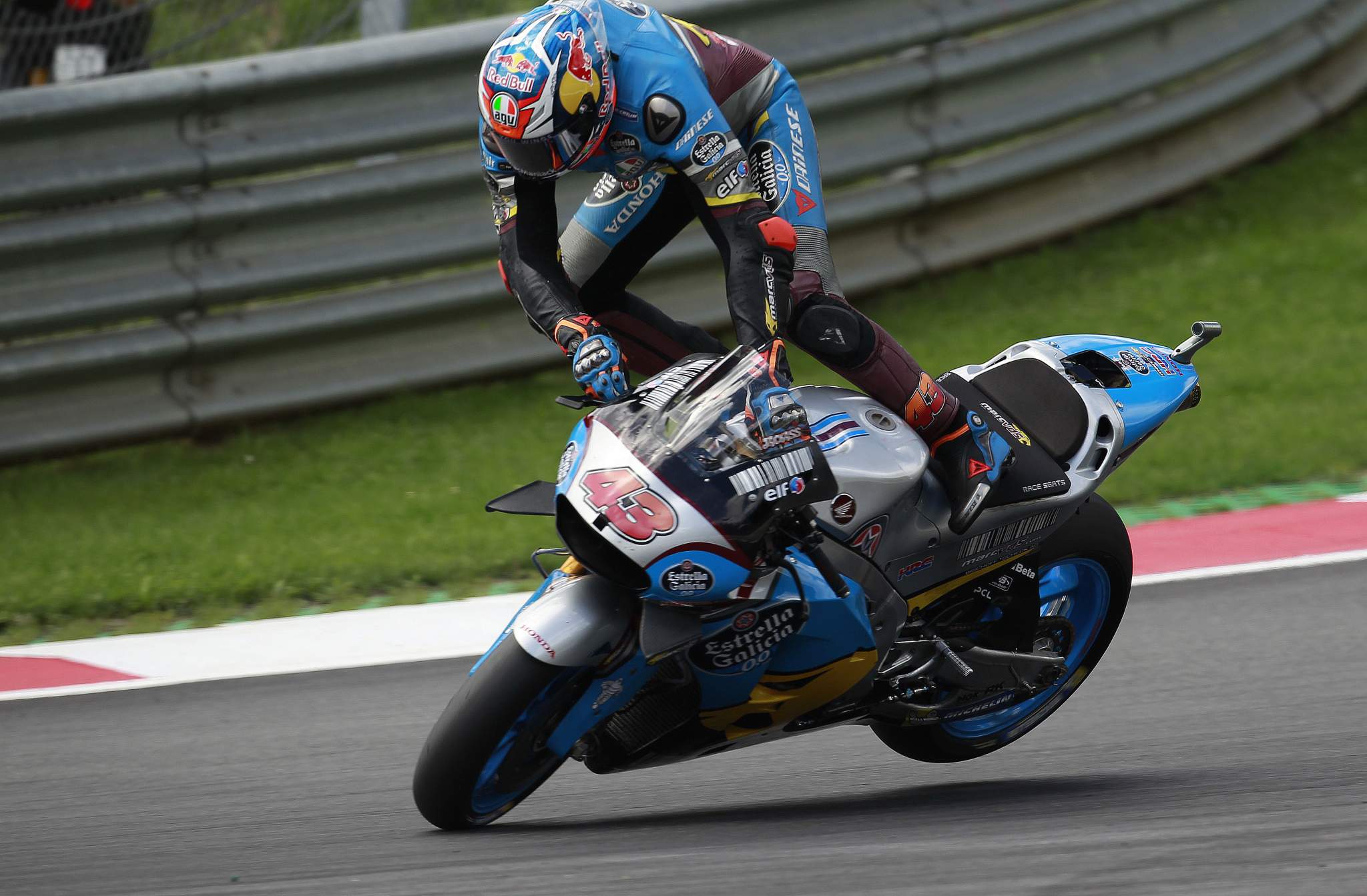 "It happened to me for example with Jack Miller when he was riding for Marc VDS. He crashed in Austria and he had a broken vertebra, and the doctor said at the race after that he would be able to race.
"I was super worried, and started checking all the information we had with other doctors – and everyone else said that it was much better to not let him race, because if he had another crash it would be much more easy for him to get serious damage.
"At that time, Jack, of course, is a rider and wanted to ride, and his manager and the team manager were on his side. I was not able to convince him to stop, but I asked Nicky Hayden to come to Silverstone to be ready.
"I wasn't able to convince him to stop but finally in Misano I had an idea and I went to him and said 'Jack you say you're OK but you're going very slowly. People will think not that you're injured but that you're slow.'
"At that point he finally realised it was better to stop, and Nicky replaced him in Aragon.
"When there's something so serious involved, I think it's crazy to just trust the first doctors and not to have more information. Especially to be on the safe side, as we were at the beginning of the championship and Marquez won the last six out of seven championships – if you miss two or three races you can still fight for the championship.
"There was no reason at all to take such a big risk. Marc showed that he had a great feeling with the bike, and this was a big mistake."
"If after a certain point the evolution of the bike isn't proper then even the super-champion will start to have problems" :: Livio Suppo
That's far from the only thing Suppo says has gone wrong since his departure, highlighting the absence of stalwart frontrunner Pedrosa as another key error in Honda's thinking.
"Another big mistake was to lose Dani," he insisted, "because already in 2017 and especially in 2018 he was struggling with the bike, and this was a clear signal that the evolution of the bike was going too much in a direction where only Marc can ride it.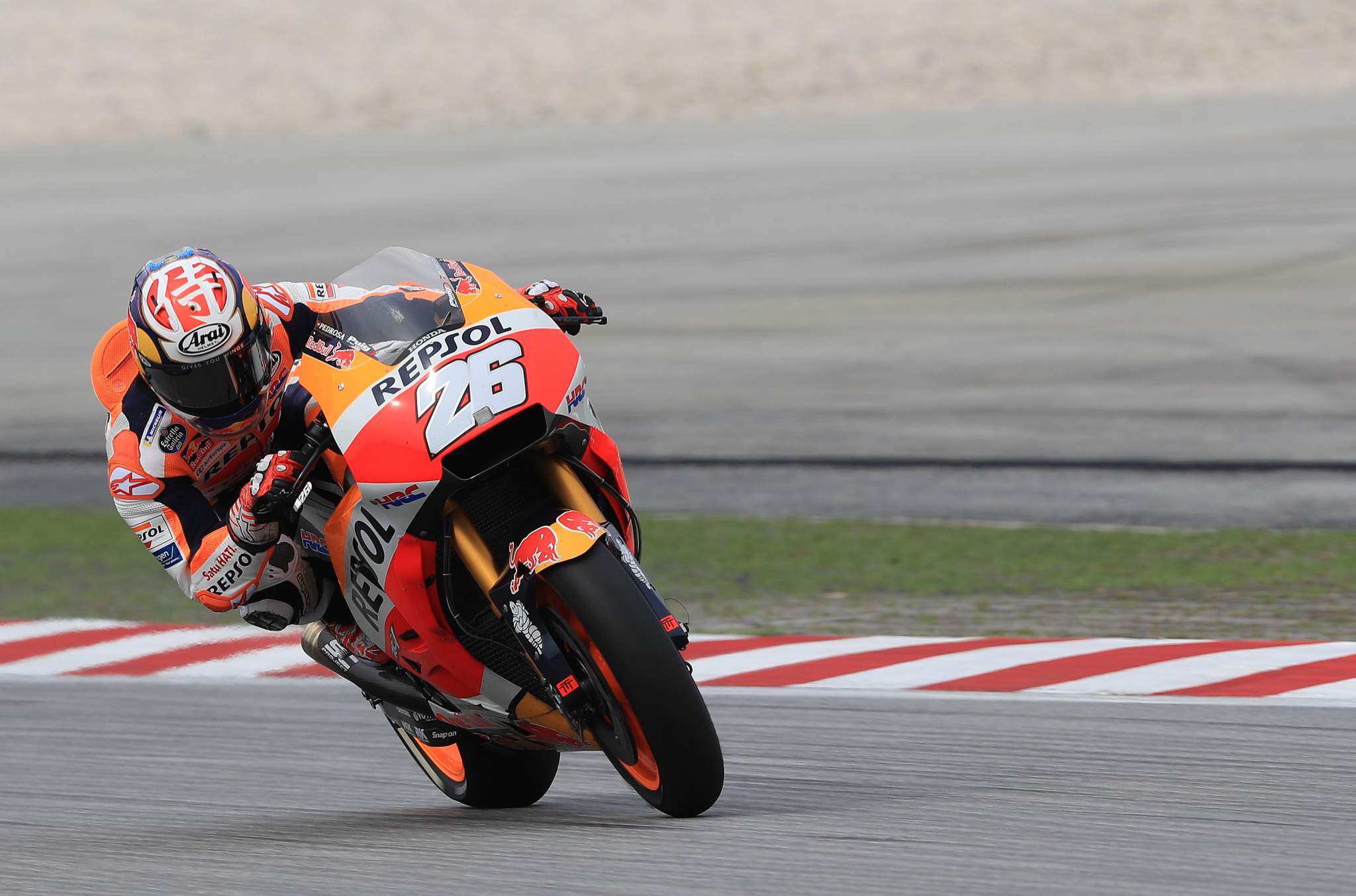 "I lived this also with Ducati and Casey. It was a very similar situation and I know very well that if after a certain point the evolution of the bike isn't proper then even the super-champion will start to have problems.
"If you remember Casey's last season with Ducati, it was not good – then he jumped on a Honda and won the title.
"A more balanced machine would have been better for Marc. The fact that his immense talent allowed him to always be fast is anyway something to manage.
"Of course if this kind of rider asks for something you give it to them, but at the same time a rider like Dani who has won at least one race every season except the last one, it's crazy not to trust them and not to try and understand why a rider who was always very fast is struggling so much.
"On top of this, if the rider wants to be a test rider for HRC and you don't care, I think this is again a big mistake. When these kinds of decisions are influenced by personal things, if you understand what I mean, then it's easy to make a mistake. The two things together, the lack of development of the bike and the way they manage Marc."
Suppo thinks the damage caused by Pedrosa's departure has been compounded by how Honda replaced him.
"I don't know why they didn't sign Mir, because Mir and Marc were the perfect team" :: Livio Suppo
Pedrosa was a source of stability with Honda after spending his entire career with Repsol. Since he left he's been replaced by three riders in three seasons – and, according to Suppo, the wrong three riders.
"Since Dani left the rider policy has been, let's say, erratic," he said.
"They signed Jorge [Lorenzo] and it was a disaster, they signed Alex [Marquez] and before the start of the season he was already out, and they left [Johann] Zarco free after he did two or three races for LCR and did pretty well.
"We can all see now what Zarco can do, and he was available. It would have been easy to sign him because Alex was already under contract with Marc VDS in Moto2.
"And now with Pol [Espargaro], with all respect Pol hasn't in all his whole career won one race.
"He's been able to race with competitive machinery, like the Monster Tech3 Yamaha or the KTM last year. Like it or not, KTM won three races last year and Pol didn't.
"Sure, he's a fast rider, but I would have already started speaking with [Joan] Mir when I knew that Dani was leaving.
"I don't know why they didn't sign Mir, because Mir and Marc were the perfect team.
"One is young but already with a lot of experience, and the other has for sure a big potential but is still very young. You prepare for the future. That would have been my choice.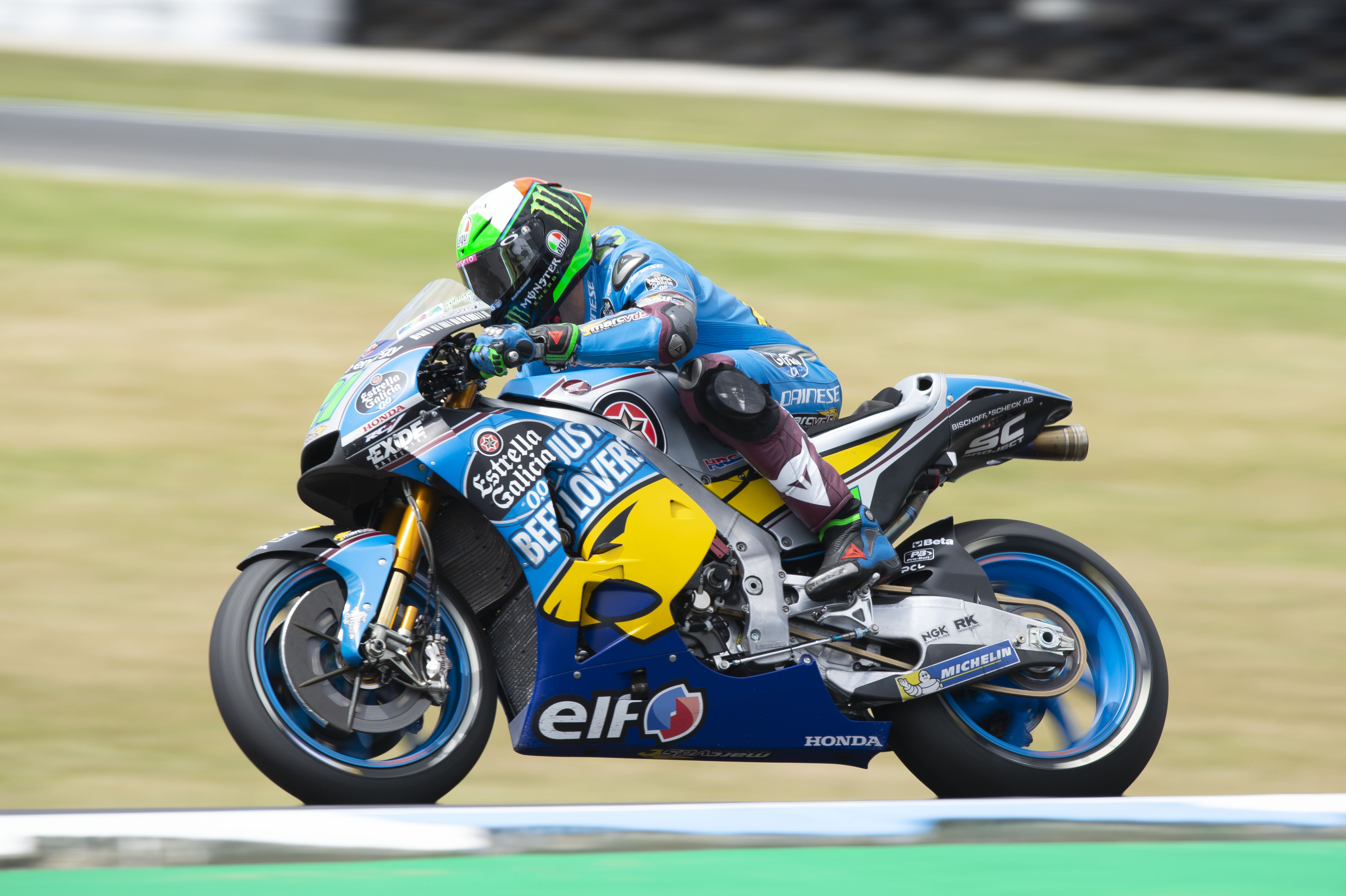 "There is no preparation at all for after Marc. In my time, there were riders like Franco Morbidelli in Marc VDS and Jack, who we brought from Moto3 to MotoGP.
"And then after three seasons, when he started to show that the jump was big but that he was able to manage it, they didn't want to renew again.
"Unfortunately Nakamoto-san was already in pension in 2017, and [Hiroshi] Nomura-san has his own ideas. So far, he is showing that it would have been better to ask Nakamoto to retire two years later."
"I think that [founder] Soichiro Honda would have fired him if he heard that" :: Livio Suppo
With no signs of things getting any better in the immediate future as the bike continues to be hard to ride and Marquez struggles to return to his previous form, Suppo insists that he's not speaking out against his old employer out of bitterness but from still caring about it – even while not seeing any way out of its problems
"I'm sorry to be so harsh, but I'm not saying anything that isn't the reality, and that's sad to me," he added.
"When you work for a company you feel like you're a part of it, and it's especially a pity to see Marc struggling so much.
"I believe that if he had come back and jumped on a better machine, his comeback would have been much easier. Now, he's struggling a lot with his physical condition.
"He's been fast since FP1 in Portimao, when the track wasn't perfect and at a circuit that was basically new to him on a MotoGP bike. He didn't lose his speed, thanks to God, but his condition is worse than what we thought.
"When you miss results, especially when you're Honda and you're used to dominating, then it's easy to go into panic and to start changing, changing, changing.
"Look at what happened at Ducati after Valentino left – it took years to be strong again.
"It's not easy, and now they [Honda] have a rider [Espargaro] who says that next year he hopes they have concessions – this is something unbelievable.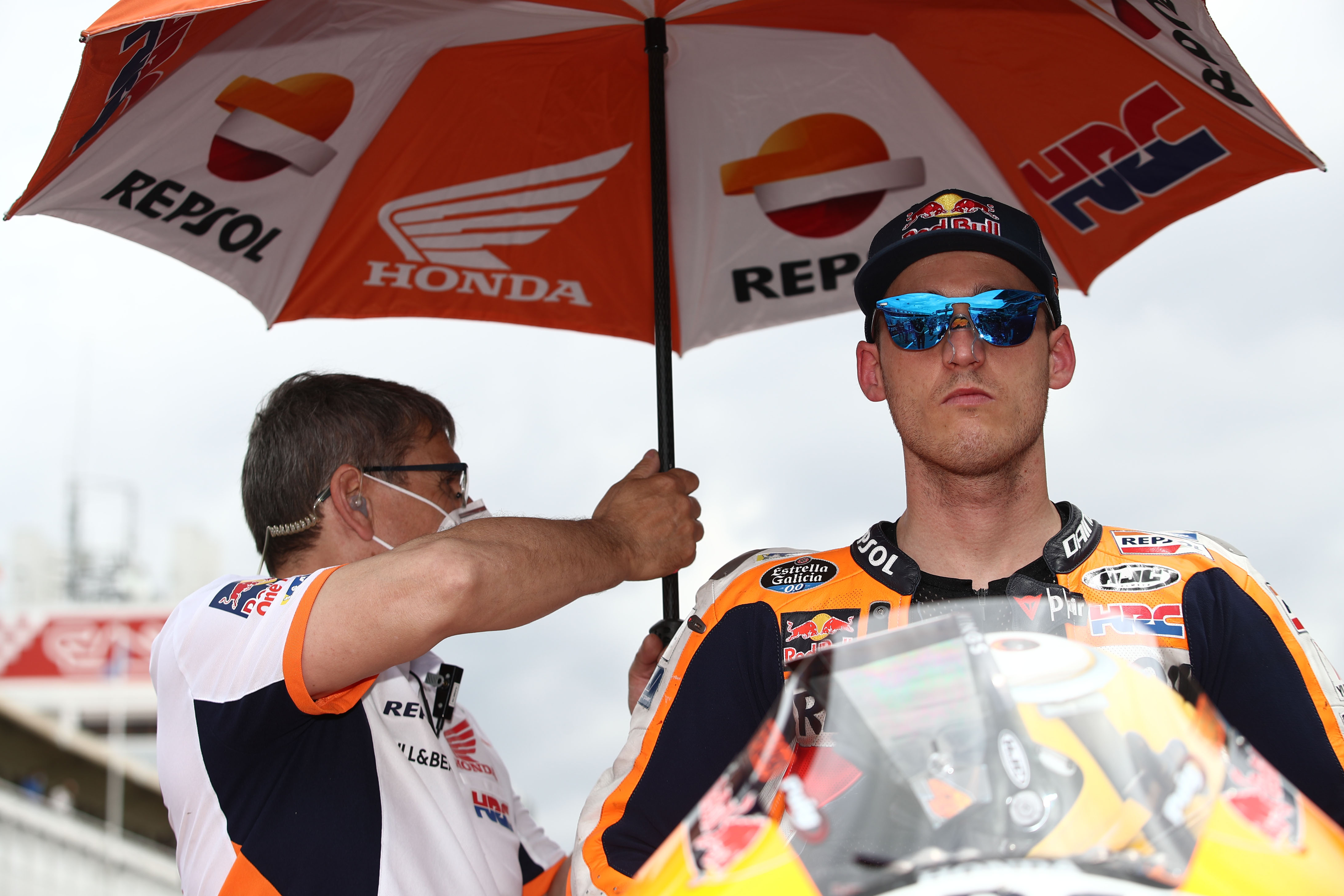 "I think that [founder] Soichiro Honda would have fired him if he heard that. But this says a lot about the situation. It isn't the first time that he has said something very strange, like a few races before when he said it was crazy to have all four riders on different bikes.
"It probably is the reality, but when you're in panic you try to find a solution as quickly as possible. But unfortunately it doesn't work like that.
"In football, something would have changed at the top of the team already. Not now, but already before now."