Repsol Honda rider Pol Espargaro has made a stark acknowledgement of the state of the team's current MotoGP woes, admitting ahead of tomorrow's Catalan Grand Prix that it would be a useful thing for 2022 if the Japanese firm was to join Aprilia as one of only two concession-status MotoGP teams.
Introduced in 2016 to help balance the class by giving underperforming manufacturers some slight advantages, concession status grants a marque the right to use nine engines a season rather than seven, to not seal its engine specification before the season and to therefore develop it during the year, and to have six wildcard entries in a season instead of three.
However, most crucially, it also allows these marques to use their factory racers as test riders. With testing set to be reduced even further in 2022 to only five days outside of the official pre-season tests, it's this status that Espargaro says would be most useful to Honda and its current situation.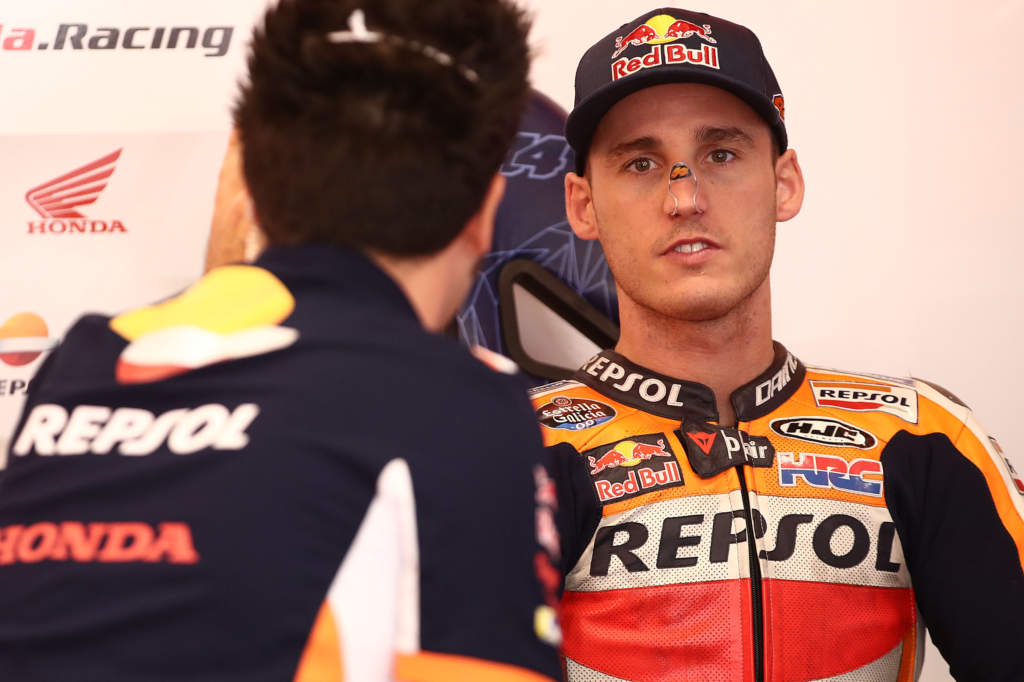 "If I have to be sincere," he told journalists, "we need the concessions because if not, next year we will only have five days and this will not be enough to get out from where we are. To have the concessions would be very useful for us at this moment."
Concessions are gained and lost based on a points system, with a win being worth three points, second place worth two and one point for third, with manufacturers losing their special status once they reach six points and with points expiring after two years.
Currently Honda, which has gone winless since the final race of 2019 (the longest drought in their Grand Prix history that the early eighties), has four points secured from last year, when rookie Alex Marquez took their only two podiums of the year despite having been replaced for 2021 before the 2020 season started by Espargaro.
That means that a single second place in 2021 will end Espargaro's desperate hope – and his team-mate, eight-time world champion Marc Marquez, says that he's certain concession status is not on the cards for next year.
"I mean, I wish that we don't get concessions," he admitted, "because that means that we won't have any podiums. We're in a difficult moment, and everything we can have for the future, any advantage, would be nice for us.
"But I don't think we're going to get concessions. Honestly speaking, I think we will get a podium before the end of the year."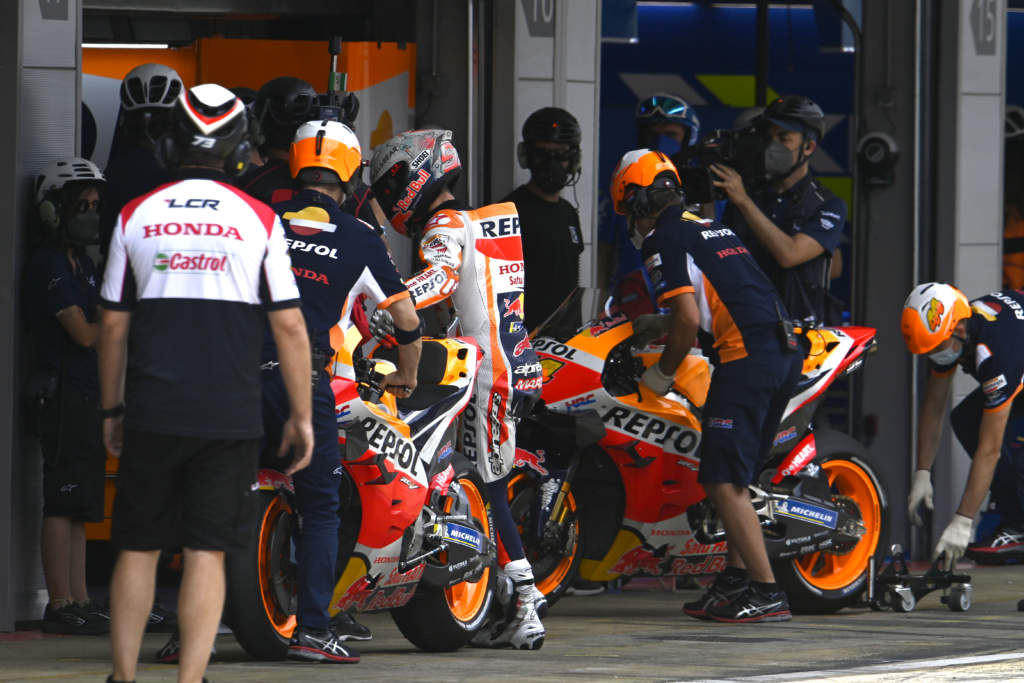 The explosive comments from Espargaro, wishing for something that would be hugely damaging to Honda's reputation as MotoGP's pre-eminent manufacturer for most of the past half-century, come amid the team finding itself under increased pressure from their Japanese headquarters to improve.
According to The Race's sources in the paddock, this is why former MotoGP project technical leader Shinichi Kokubo, previously a senior member of the Repsol Honda team, is in Barcelona this weekend for the Catalan Grand Prix.
Kokubo, who was moved aside by Honda to its World Superbike project and replaced by current lead engineer Takeo Yokoyama, is believed to be at the race to report back to Japan on the MotoGP team's current failings – and his presence could potentially mark the start of a reshuffle.