Marc Marquez is now three races into his MotoGP comeback. At Le Mans last weekend he led again, only to crash, leaving seventh at Portimao – his first race back – remains his best result of 2021 so far.
As well as his own personal battle with fitness after almost a year away, Marquez has also discovered that the Honda team and bike are not quite as he left them and that it isn't just his body that he needs to get back up to speed.
Have his early races been a disappointment, or actually a success given what he's up against? What is it fair to expect of the rest of his season?
Our writers share their thoughts:
It was wrong to expect anything more
Simon Patterson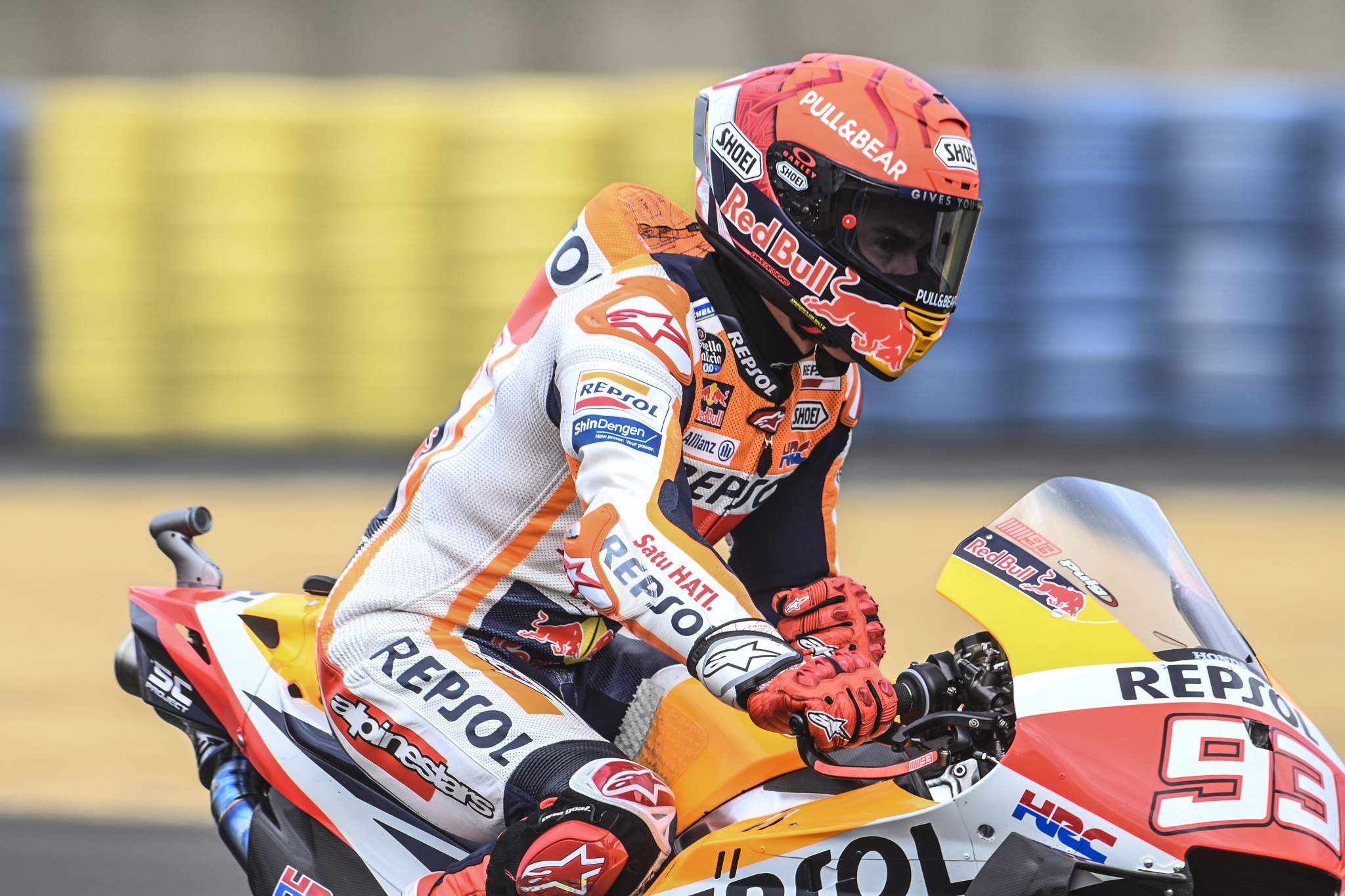 I hate to start by sounding smug, but Marc Marquez's return so far is exactly what I said it was going to be: a gradual transition back to spending all day at 200mph rather than the immediate return to series domination that some people seemed to expect it was going to be.
With that in mind, I reckon he's done a pretty good job so far of keeping himself level-headed and getting on with the number one job in hand, which more than anything else is finding his fitness again.
There's simply no substitute for riding a motorbike when it comes to bike fitness, and after six months on the sofa it was always going to take time to recondition himself physically and mentally.
Le Mans showed us that the determination and drive that we all know he has is still there – both his superb strategy in the flag to flag changeover and his emotions at losing out when he crashed are indicative of how the old Marquez is still right there under the surface.
When his body catches up with his mind, he'll be back to winning ways – and it'll happen sooner rather than later, with the post-summer break races sure to be a definite target for him.
But that'll come far too late for any sort of title challenge, meaning that regaining his crown will be a job for 2022.
Whether it'll be as easy as it once was remains to be seen, but my gut feeling is that – now he's the old man of the group rather than the young hotshot – his finest days might be behind him. Whether that's a direct result of the accident, we'll never be able to say.
He's actually showing new maturity
Toby Moody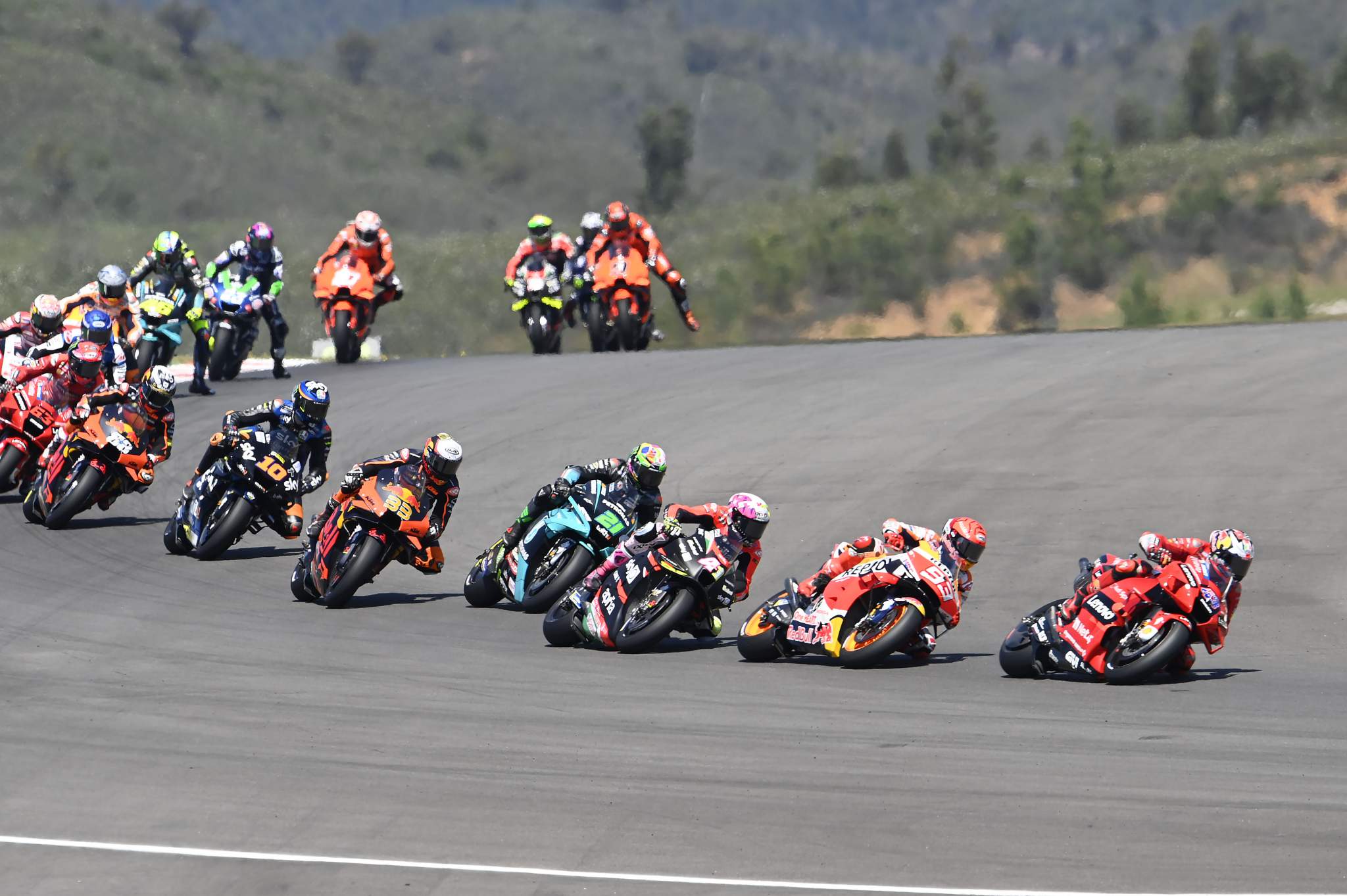 Marc Marquez's return for me was galvanised in his comments after his first race back at Portimao. I really thought he was going to lead the first lap until some maturity and a bigger vision of what he was doing came into his head when he realised that the Marc of old couldn't fight and do the outrageous manoeuvres of 2019 in 2021.
A wise head on a still young, but ultimately injured and still recovering, body. We've seen plenty of young crashers turn into older winners in motorsport.
Jerez was a wake up call for Honda as the recovering Marquez still beat a fit and well team-mate Pol Espargaro. And yet Marquez only finished ninth – the first time he'd been that low at the chequered flag since Malaysia in October 2016. Humbling.
Come Le Mans he was back to normal in being disappointed in not winning which is more of the Marc we know.
Sure, he crashed twice but also admitted the amount going on in his head was immense. Not just when to stop, and trying not to crash on Le Mans' slippery track, when to change tyres (he said it was his last lap before coming in) but he interestingly admitted about the difficulty of positioning his body on the bike to protect his arm.
This is a huge hinderance as one part of brain is not riding the bike but focused on protecting his body: "I was thinking too much about the track and not thinking too much about riding".
Therefore, he's about where I thought he'd be but it appears the Honda isn't the bike he left in 2020. Back then, it was a bike good enough to lead, fall to the back and get back up to third. But that's a long time ago now in MotoGP; the world's moved on a bit.
The 2021 title is gone and hopefully he sees the bigger picture. Sometimes you have to wait – something he won't be used to in his career – and he will have to focus on getting through 2021, take what comes and hone in on 2022.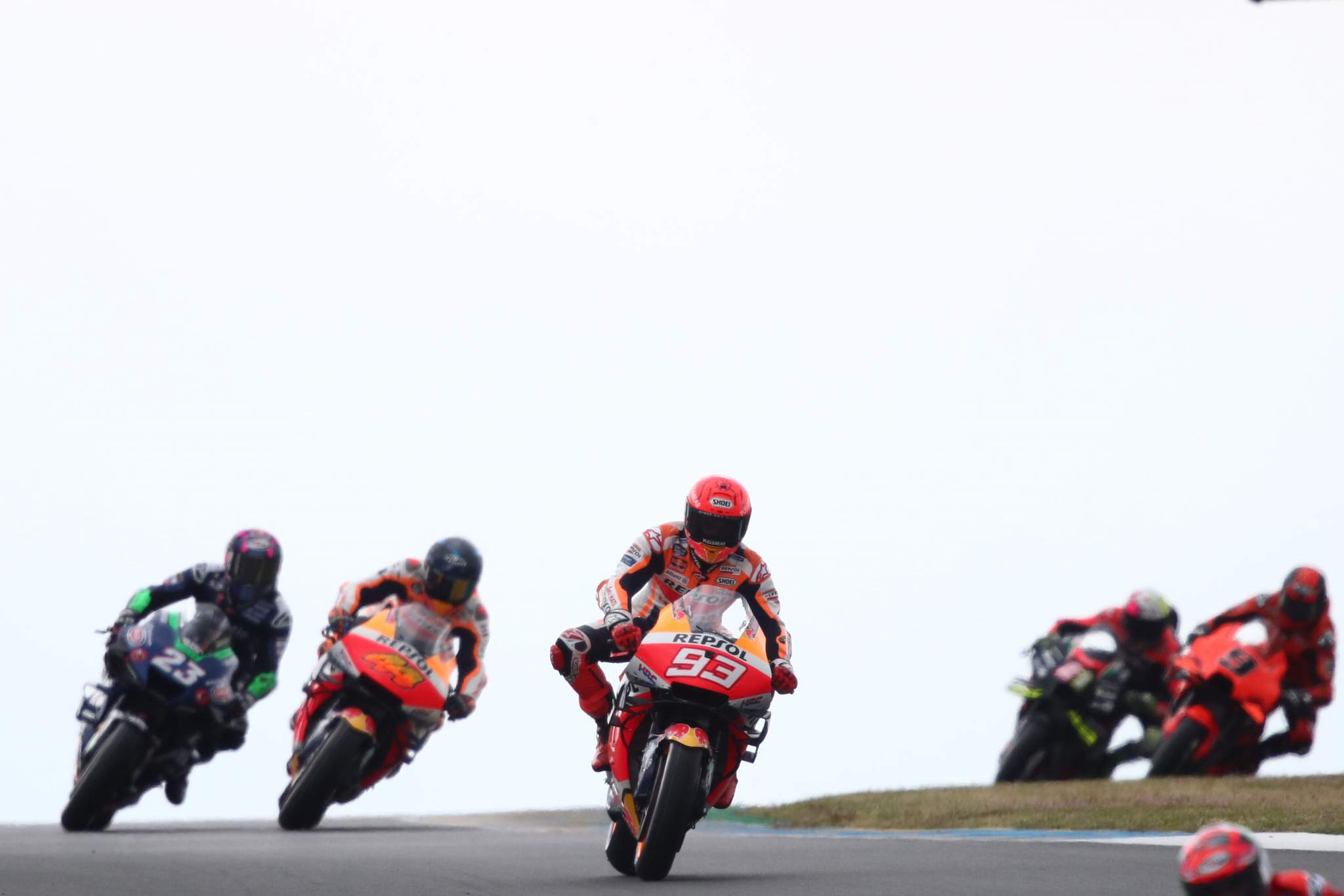 But in order to do that he needs to be fast and lean on the bike enough to find its weakest link so HRC can improve it within the limited testing available – which is essentially all at the race weekends rather than at tests.
Ultimately I think he will be a champion again as even taking part of his talent away, he's still the most talented rider on the grid.
He does have HRC behind him but HRC has made mistakes in the past – for example with its 800cc bike, when it had to ship in Casey Stoner to win a title.
For Marquez's sake Honda needs to get this one right as he's with the team for another three and a half seasons – a long time in motorsport.
His muted return shows the new crop's class
Glenn Freeman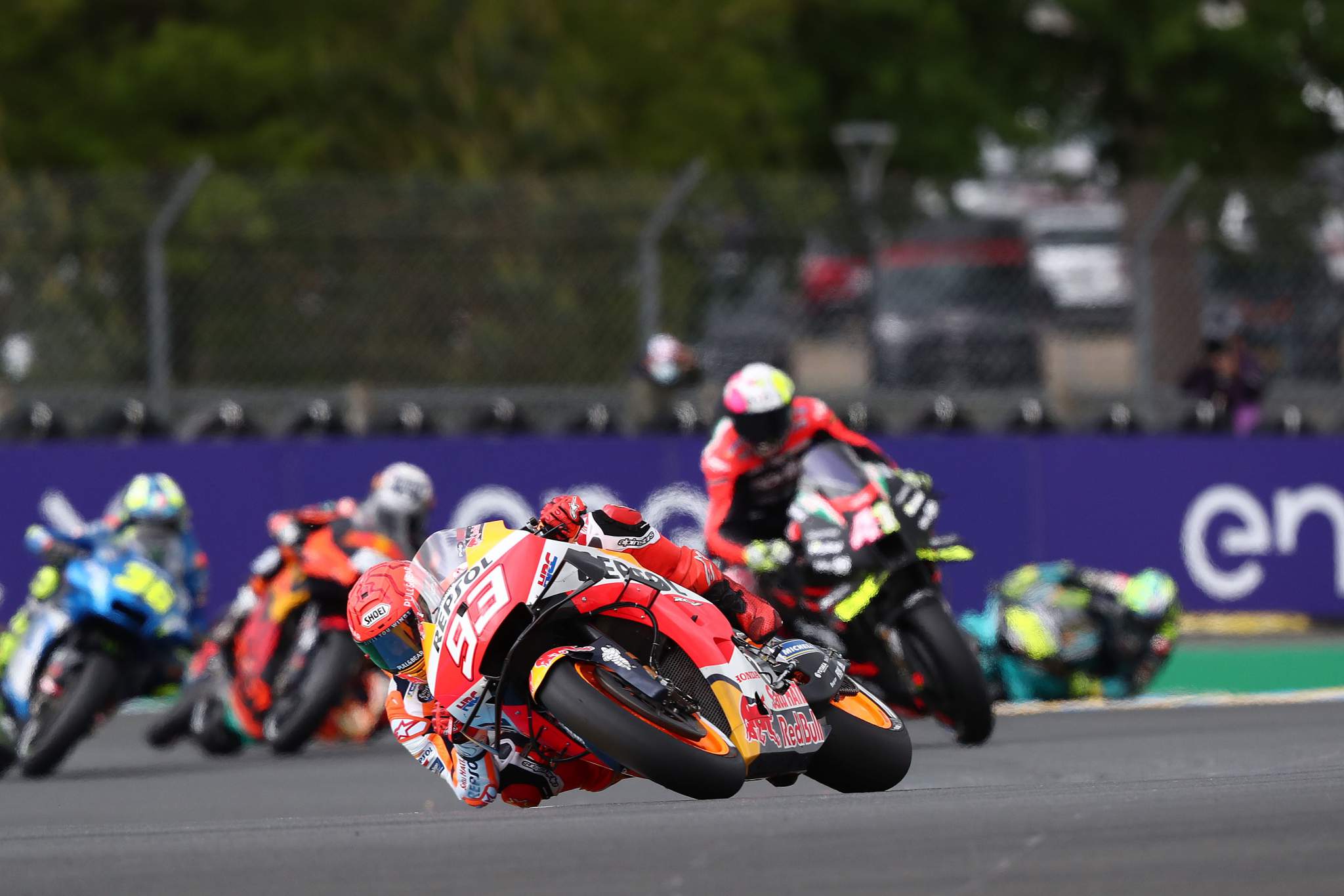 The only parts of Marquez's comeback so far that have looked anything like what I was expecting were his outrageous first lap in Portugal and finding himself in the lead after the bike swaps at Le Mans.
At the very least I expected him to have settled into solid top-six running by now. But that's not to criticise him for not reaching that level yet. It shows how much of a physical recovery he's still going through, how high the level is in MotoGP (having undoubtedly risen in his absence), and how bad the Honda is.
In many ways, Marquez taking time to get back up to speed is a relief to see. It would be shattering to the vibrant picture being painted of how exciting the current crop of MotoGP riders are if he came back in, way below 100% physically, and was already standing on the podium.
There's still every chance podiums and victories will come later in 2021. And a title push for next year seems inevitable still, purely because he's Marc Marquez and we've seen enough little glimmers, including in the tricky conditions at Le Mans, to suggest the sparkling natural gifts are still within him.
His body will catch up. But it's refreshing to see that it's going to take time, and witnessing the long journey back over the coming race weekends will make it all the more special when he's back on top.
When he finally gets there, he's surely going to face stiffer competition to stay there than he's encountered in the first part of his career in the top class.
As incredible as an instant return to winning ways would be as a one-off story, this is going to be a much more interesting narrative to follow.
It's a little bit heartbreaking
Matt Beer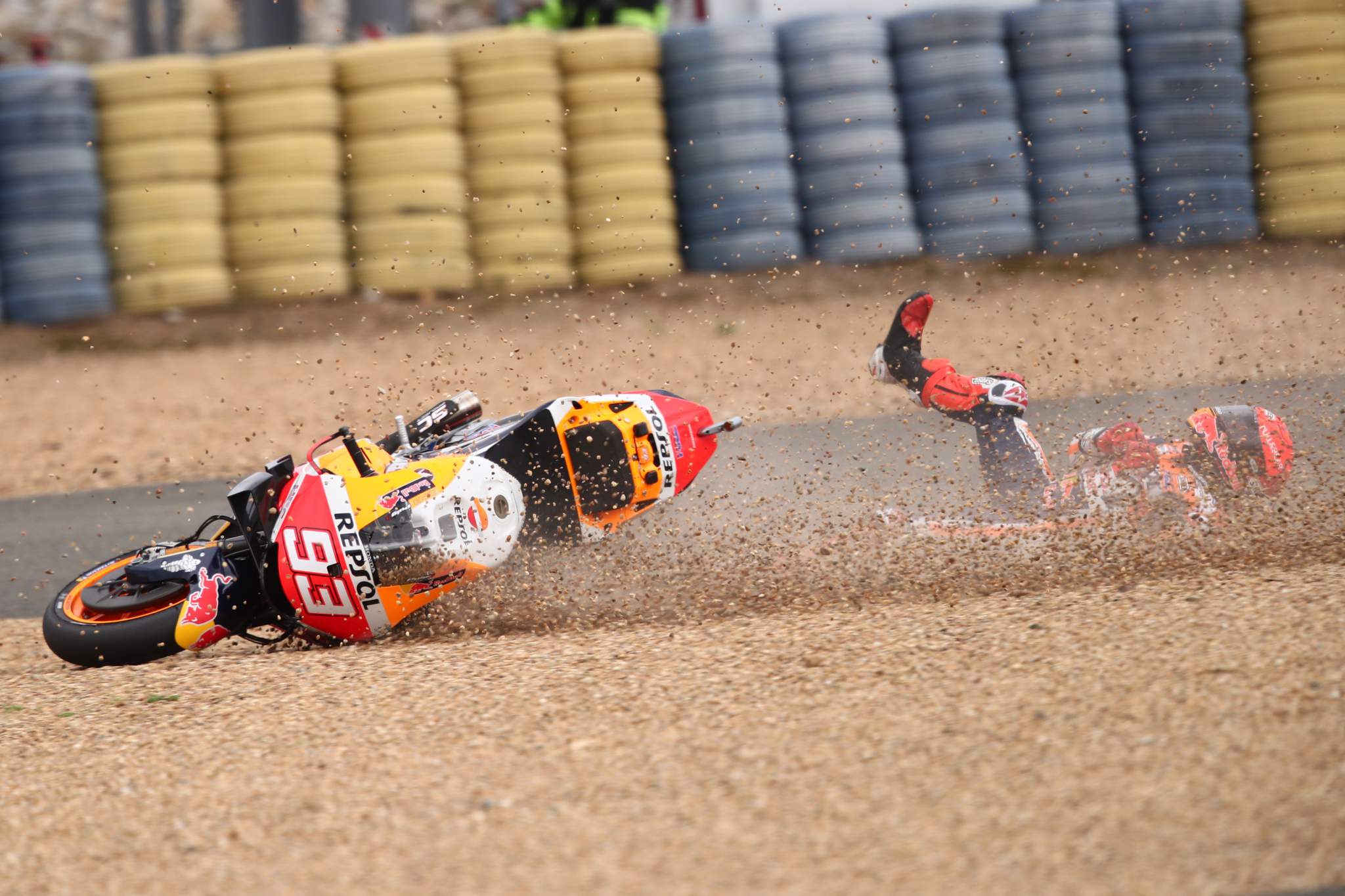 Sixteen points from three races back… a big part of me expected Marquez to have at least 16 points on the board immediately.
I probably underestimated the fitness battle, the impact of so long away from the bike and the way Honda development had meandered without him.
But it has just always felt like Marquez could conquer anything. All those pre-seasons compromised by surgery or an injury that seemed to count for nothing once he was racing. All the times he would carry the Honda to victory ahead of superior bikes. All the times in the early years when he made vastly more experienced MotoGP greats look like yesterday's riders. Nothing had stopped him being competitive so far, so surely even an injury of this severity and absence of this duration wouldn't?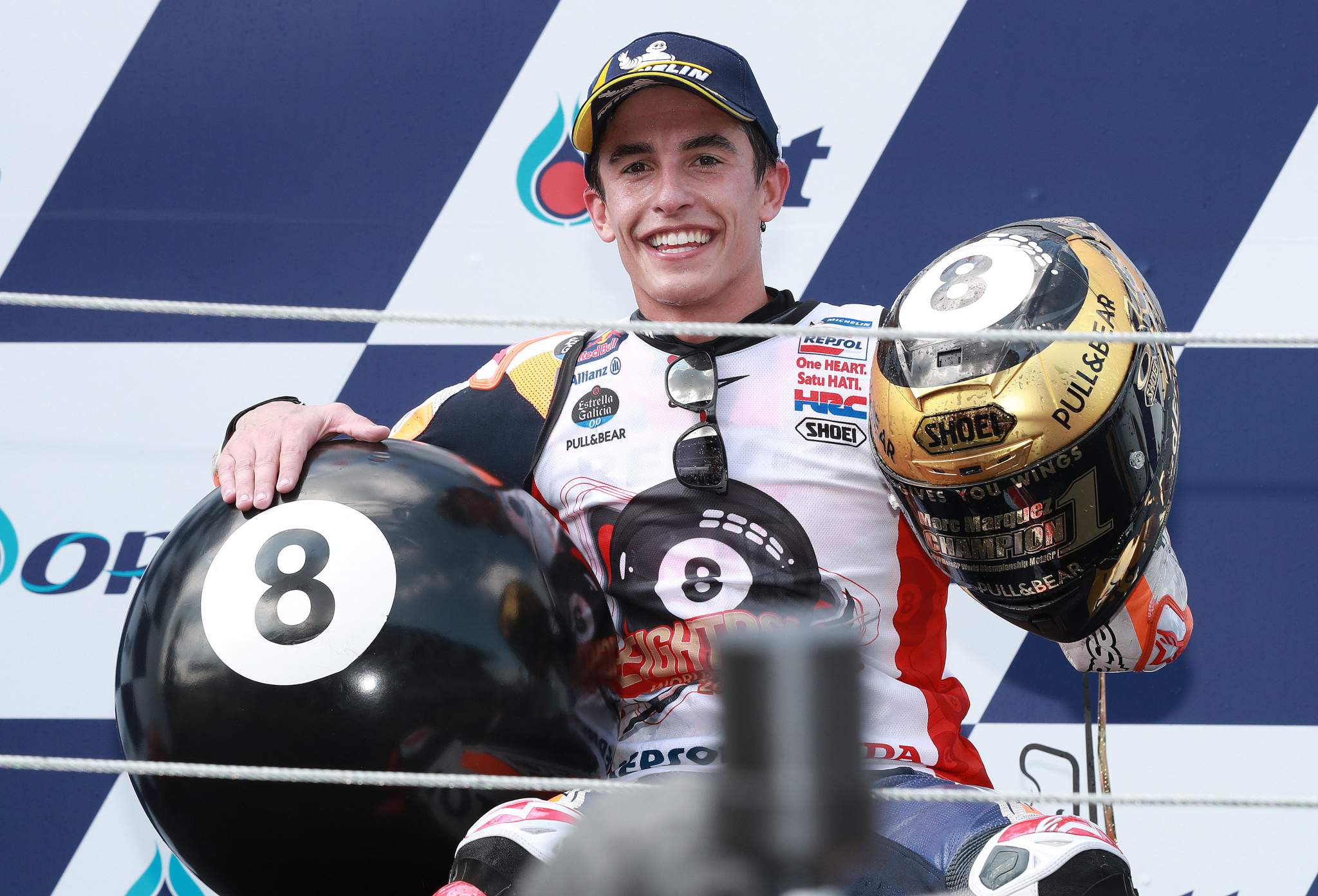 So the moments when he's looked like Marquez again – the early charge towards the front at Portimao, leading in the rain at Le Mans – have felt a bit more emotive and inspiring than perhaps any of his past achievements.
Marquez raised the performance bar not just in MotoGP but in motorsport itself with his achievements in the 2010s, dominating on often inferior machinery that only he could tame. Him being at the front feels like the way things should be. The idea of his career fizzling out painfully feels unjust – regardless of the degree to which his own decisions around the injury and recovery led to his current plight.
Normally my 'bias' when watching any motorsport is just towards whatever results would make the most readable storylines, but for the first time in years I exchanged anguished 'noooo!' noises with my mum via WhatsApp when Marquez crashed out of the Le Mans lead. I wanted the fairytale much more than I'd realised.
Whatever happens for Marquez from here, Yamaha and Ducati look too sorted to let him into the title fight even if he and Honda soon regain their magic.
But seeing him crashing twice in one race, or over-reaching just to get vaguely in contention and still being outclassed… it's painful to watch.
Jorge Lorenzo's MotoGP career drizzled to an injury-compromised conclusion that did his greatest years no justice. Valentino Rossi's prioritising of longevity over competitiveness doesn't make great viewing either.
I'm not suggesting that the evidence of these three races is that Marquez's career is basically over. But I'll be so pleased for him and MotoGP when (hopefully not if) the examples of 'Marquez magic' go beyond the little snatches we've had so far and carry through all the way to the chequered flag.