MotoGP's delayed pre-season testing finally gets underway this weekend at Qatar's Losail circuit, making these important days for 2021 world championship.
It's a big opportunity for some of the key players in the paddock to ensure that their winter efforts haven't gone to waste, with a lot riding on just five days of track activity.
While testing is limited in some regards by a coronavirus-enforced cost-saving ban on developing engines or aerodynamics from last season to this one, there are nonetheless still plenty of changes that can be made and lots to look out for.
We run down each team's job list.
Suzuki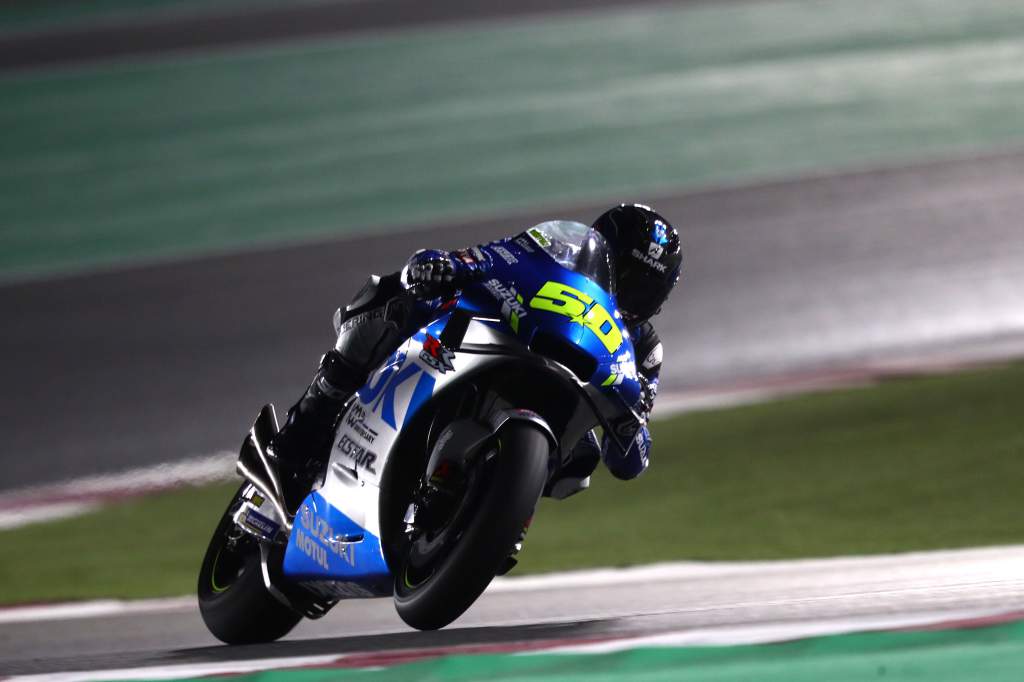 Perhaps the team with the least to test given the complete package that it brought to the 2020 world championship title. Suzuki's engineers won't have been under too much pressure over the winter to radically redesign the GSX-RR.
However, that doesn't mean progress will have stood still, and test rider Sylvain Guintoli will no doubt have already approved a whole host of new bits for Joan Mir and Alex Rins to experiment with.
The real room for improvement might come from the package they already have, though. Though Suzuki is still lacking in one-lap pace for qualifying, that's something it started to get a handle on as 2020 progressed, and it's something that can be further improved by finding a better base setting for time attacks.
Expect to see Mir and Rins burning through new tyres as they work hard on that area.
Petronas SRT Yamaha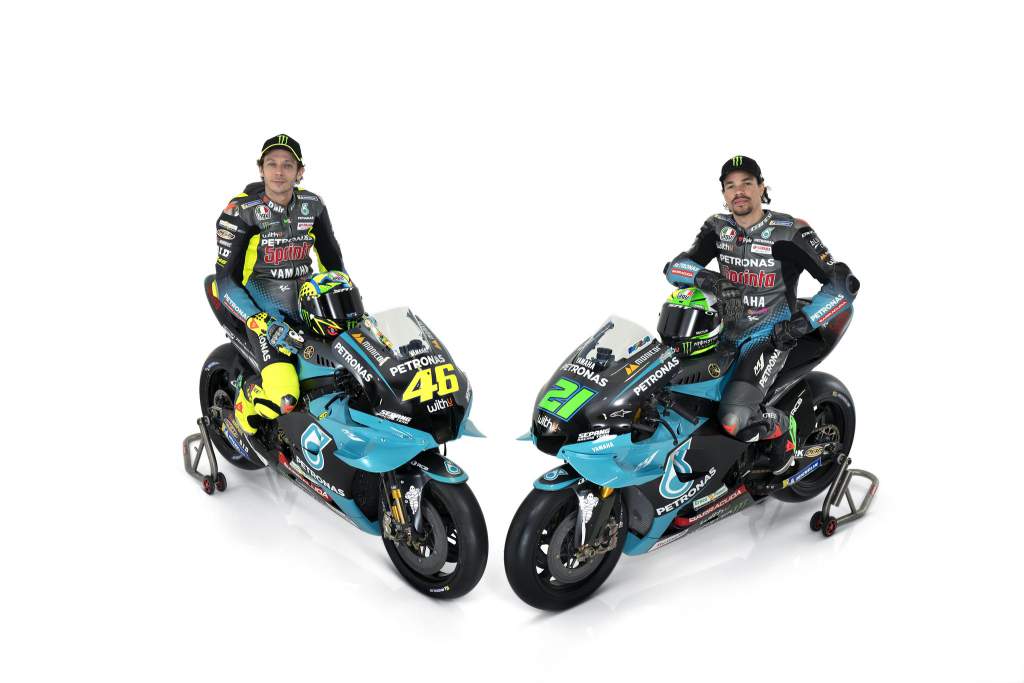 With Franco Morbidelli retaining the bike he already had last year there won't be much change on his side of the garage.
After he proved how fast he was last year with three race wins and second in the championship, it'll be more of the same as Morbidelli and veteran crew chief Ramon Forcada continue their deep dive exploration of the hand-me-down 2019-spec Yamaha M1.
On the other side of the garage, though, there's a lot of work to be done by new boy Valentino Rossi.
Riding a similar bike to his works machine from last year, his big change is going to come from adapting to the new system of working.
In a satellite team for the first time in two decades and expecting Yamaha's engineers to be a lot more hands-off, Rossi will be focused on learning new faces and going back to his roots in Qatar.
KTM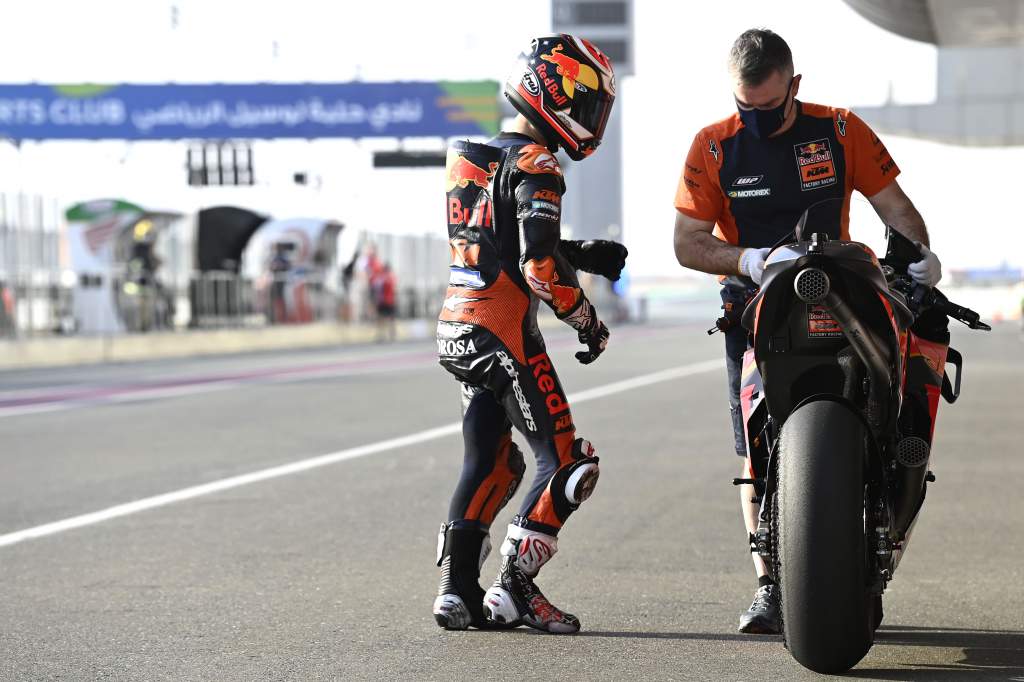 Another team that's more about evolution than revolution in 2021, KTM's testing plans are likely to be quite modest in Qatar as it continues to refine what was already shown to be an excellent bike last year.
It made its substantial modifications last year, turning around the entire project and building an RC16 capable of winning multiple races, so it's unlikely that too much will change given both the development freeze and KTM's loss of concession status.
Of course, the talented engineers in Mattighofen won't have sat around all winter admiring their new silverware, and the addition of Miguel Oliveira to the factory team and the reshuffling of crew chiefs mean that one of the big tasks will be learning how to gel everything together. But KTM should be able to hit the ground running.
Ducati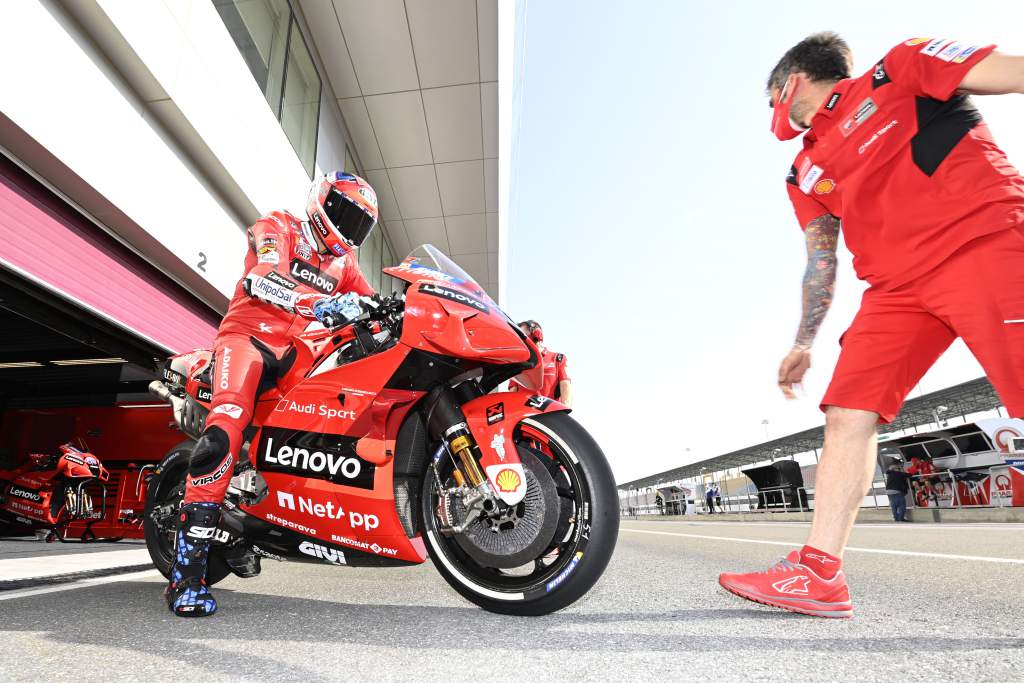 Ducati is, quite simply, the factory which needs to find the most improvements in Qatar.
It struggled last year with a bike that couldn't use Michelin's new grippier rear tyre to turn the way it wanted to, and as a result it was a season to forget.
Ducati made headway towards the end of the season, though, particularly with Jack Miller, and there's no doubt that the lessons learned last year will have been applied to the new material that has arrived for him and team-mate Pecco Bagnaia to try out.
The biggest problem that Ducati faces is the track itself. The issue it needs to solve is that it's unable to skid the rear tyre to turn the bike thanks to its extra grip, and Losail isn't really a track where that's something you need to do anyway.
So it's going to be a case of doing its best to make sure the changes have worked but without knowing if it's succeeded till it gets to other tracks.
Pramac Ducati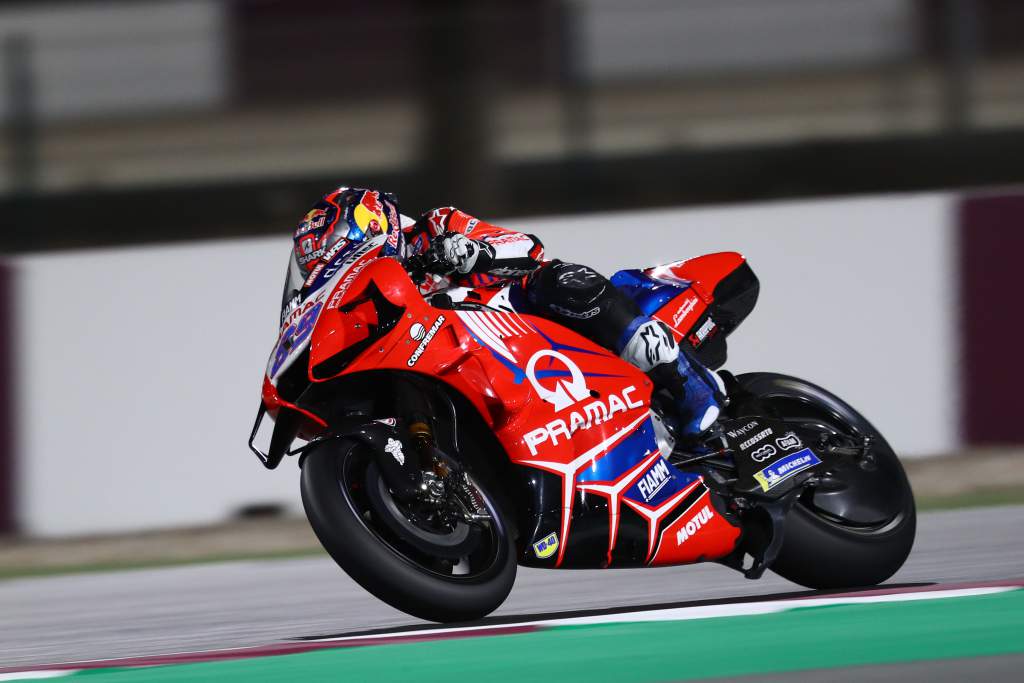 There's two very different sides to what's going on in the Pramac garage at this test, as the Ducati satellite team works to both teach the ropes to a brand new rookie and tries to acclimate an old hand to his new job at Ducati.
It won't take rookie Jorge Martin too long to get himself up to speed, though.
An experienced rider with lots of time spent riding big bikes, he's in the right place to learn his trade given Pramac's experience with rookies.
He won't do much in testing as he finds his feet, but it won't take many laps before the former 'King of Qualifying' in Moto3 is making his mark on the timesheets.
On the other side of the garage, Johann Zarco is likely to be buried in new material.
Ducati's new designated test-riding racer as he replaces Miller, Zarco is likely to act as something of a filter for the factory duo – and with lots to fix and refine on the Desmosedici, he'll have a lot on his plate.
Yamaha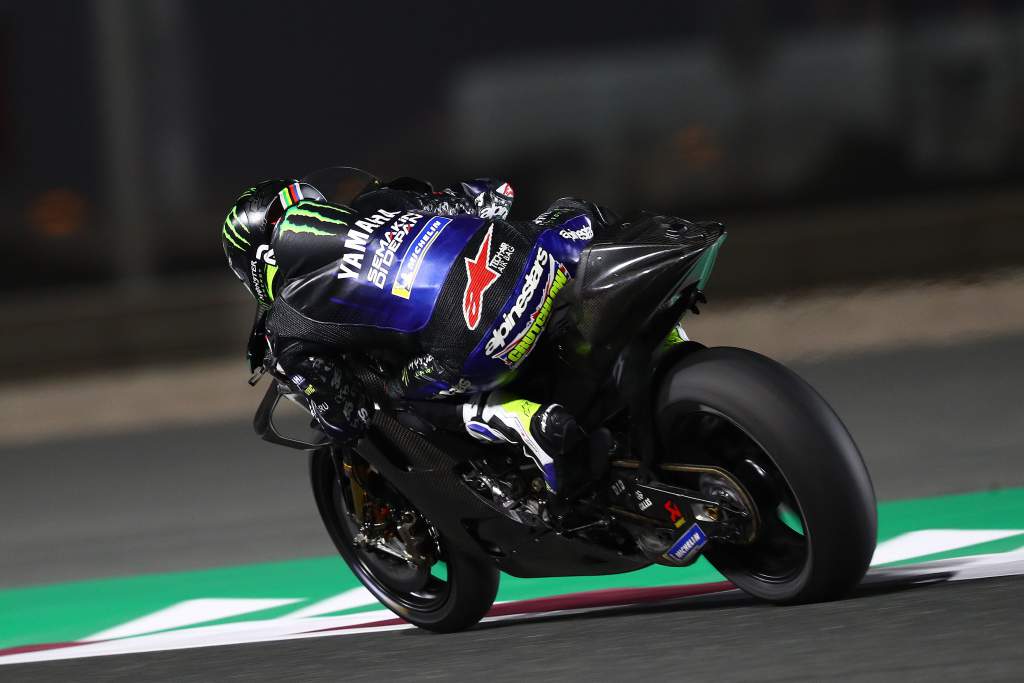 There's a lot of work to be done by Yamaha duo Fabio Quartararo and Maverick Vinales in Qatar.
Last year ended up an unmitigated disaster for the factory bikes, and they've got a lot of refinements to make before the new season starts – mainly centred around a new frame that Yamaha will be praying allows it to return to some sort of normal consistency.
The centrepiece of its testing is set to revolve around a chassis designed to give the same sensations as the 2019 model used successfully by Morbidelli last year, but with retooled engine mounts to hold the slightly different 2020 engine and its frozen design.
If that's a success, then the job at hand will be getting a base setting for the bike dialled in as soon as possible.
They'll be aided, of course, by having Rossi on hand on a similar bike in satellite Petronas colours, although he's very much expecting to take a step back this year in terms of R&D effort.
Instead, Cal Crutchlow will be sharing the track with them in his new role as test rider.
Joking this week that he now has five bosses – Yamaha and its four race riders – Crutchlow is the perfect man to take the new bike up to speed and, coming from Honda, will offer a fresh perspective on things as well.
Tech3 KTM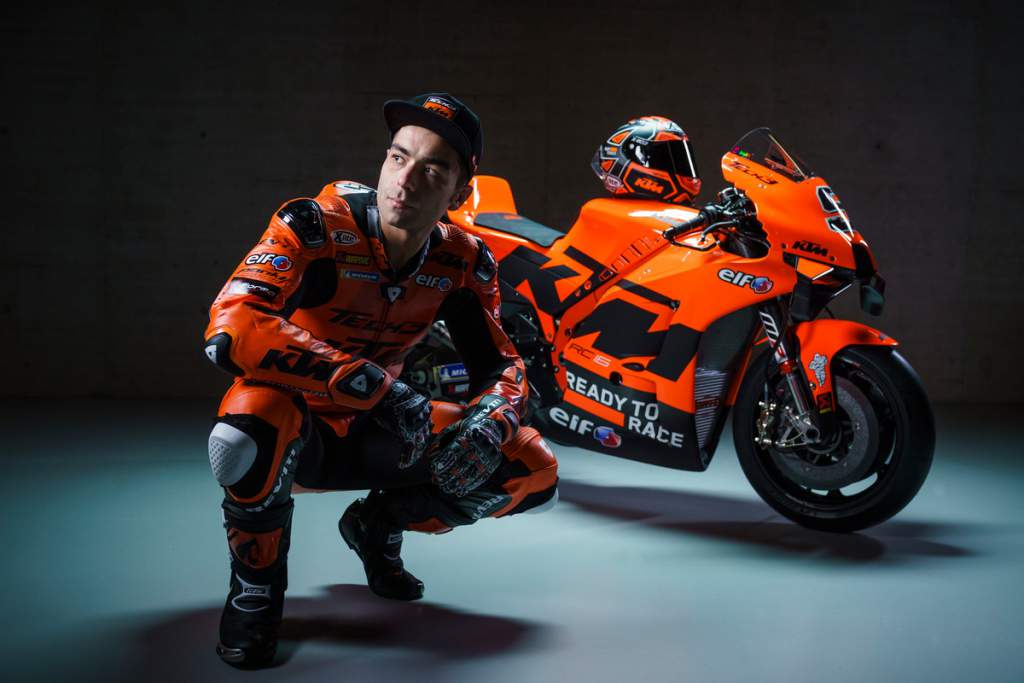 At KTM's satellite team, Danilo Petrucci is probably going to find himself in the same place as Zarco over at Petrux's former employer.
New to the Austrian project and with a vastly different new machine to learn after a career largely spent on Ducatis, Petrucci's in at the deep end this week – but at least KTM's rather unpressured testing programme should help him out.
On the other side of the box, for 21-year-old second-year rider Iker Lecuona it's just going to be about getting as much time as possible under his belt.
The youngest rider on the grid hasn't turned a wheel in anger since Aragon in October thanks to missing three successive races at the end of 2020 with COVID-19, and he needs time to get up to speed more than anyone else.
LCR Honda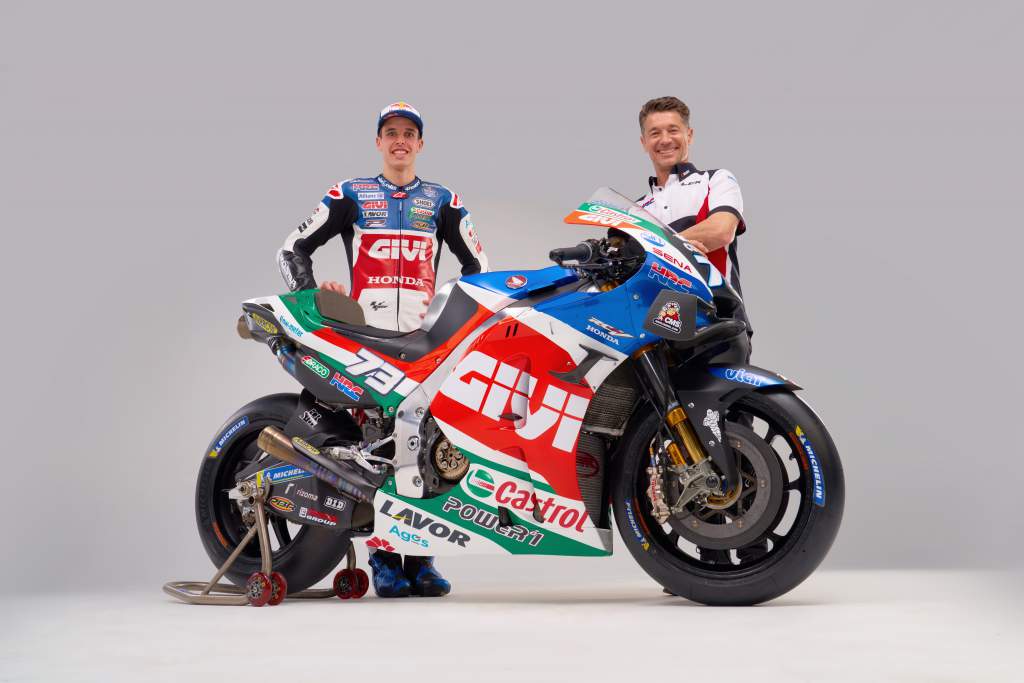 With Marc Marquez still out injured and Pol Espargaro a rookie at Repsol Honda, it could be that the LCR Honda team has a very busy few days coming up as it adapts to its new position within the Honda structure.
LCR has two brand-new bikes for the first time ever, Taka Nakagami and Alex Marquez both have Honda experience now, and as Honda finally works to make a bike that riders other than Marc Marquez can ride successfully, it's going to be the LCR pair's feedback that tailors the nature of the machine ahead of the start of the season.
It presents a rare opportunity to build something friendlier for the Honda riders, and the highly-experienced LCR technical team, led by crew chiefs Christophe Bourguignon and Giacomo Guidotti, won't miss the chance to help out its racers.
Repsol Honda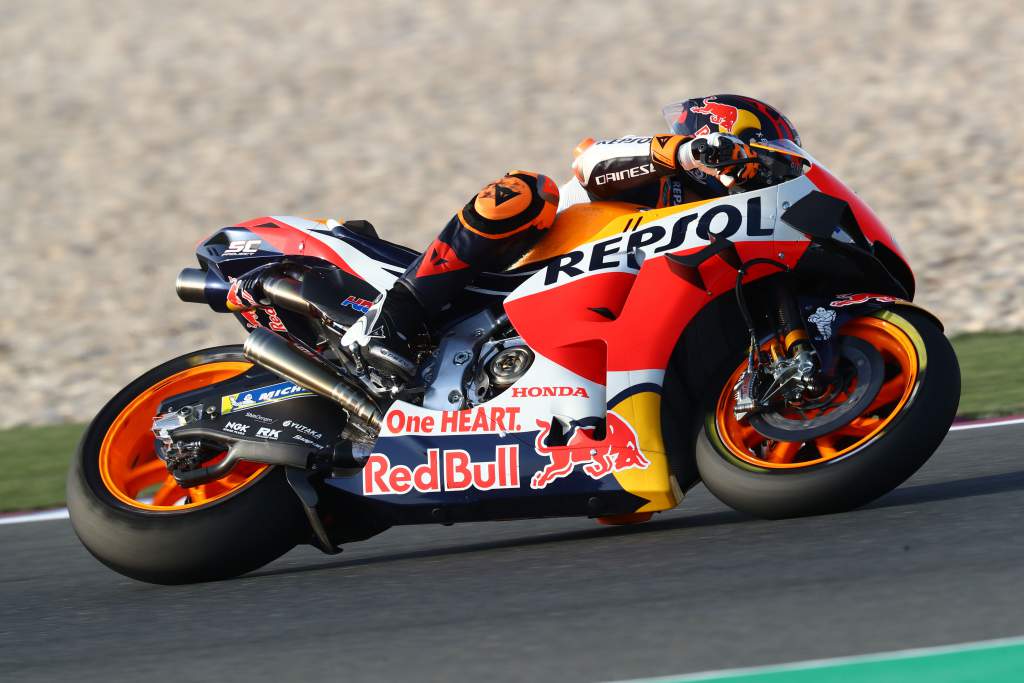 There's plenty to test at Honda as it continues to try to build a bike that's perhaps a little more rider-friendly, but with no new engine configuration changes allowed, that's largely work that should end up falling to LCR man Nakagami and factory test rider-cum-Marc Marquez's replacement Stefan Bradl.
Instead, the main focus in Honda's works camp will be on getting new recruit Espargaro up to speed as quickly as possible.
The team suffered dramatically in 2020 thanks to Marquez's absence, and it'll be looking to make a stronger start this time round – something which could end up putting considerable pressure on Espargaro.
The Honda is a notoriously aggressive bike to ride, and it won't be a seamless adaption for him, so these five days will be crucial as he learns the foibles and secrets of the RC213V.
Esponsorama Ducati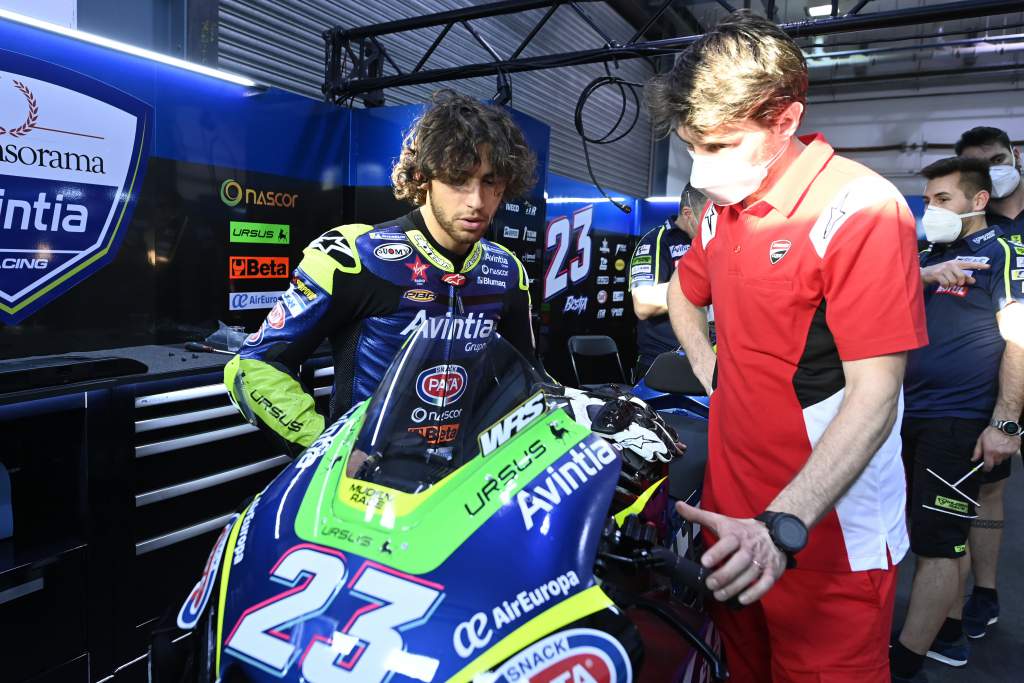 With two rookies on board for 2021, it's no secret that Esponsorama Racing won't be too concerned with trying out new parts on its year-old Ducati machinery and will instead be throwing everything it has at making the most of limited testing time to get Enea Bastianini and Luca Marini up to speed.
Both are experienced at riding bikes more powerful than their Moto2 machines, though, and both have been working hard over winter both in the gym and on track on superbikes. There'll be an adjustment period of course, but given their skills and their speed, it won't take long at all.
Aprilia Gresini
Perhaps the squad with most to test in Qatar thanks to its status as MotoGP's only remaining concession team, Aprilia has already shown off a new bike that looks substantially upgraded from 12 months ago.
Radical new aerodynamics, a carbon swing arm, new frame and engine components and a whole raft of electronic measures to help refine the new engine introduced last season mean that Aleix Espargaro and Lorenzo Savadori will be busy men.
That's something made harder by the disorganisation within the Aprilia camp, though.
Its constant rider reshuffling has once again left it without a test rider, meaning that Aprilia's concession status is at risk of being squandered as it turns up with only two men against factories who will have as many as seven riders on track.