Since Andrea Iannone was banned from riding a MotoGP machine over 12 months ago, his seat at Aprilia has turned into something of a game of pass the parcel.
The Italian manufacturer lined up plenty of riders only to have them reject the chance to join the team for the 2021 season.
In the end, it's taken until only days before pre-season testing gets underway in Qatar for reigning Italian Superbike champion Lorenzo Savadori to finally be confirmed as Iannone's full-time replacement, meaning that the team will start its season with a fifth rider in five years alongside Aleix Espargaro.
But why exactly did the process of replacing Iannone turn out so convoluted for Aprilia given that it had a year to do so?
Why did so many riders from so many different classes turn the team down?
Here's a look at who said what during the fiasco around Aprilia's second 2021 seat.
Cal Crutchlow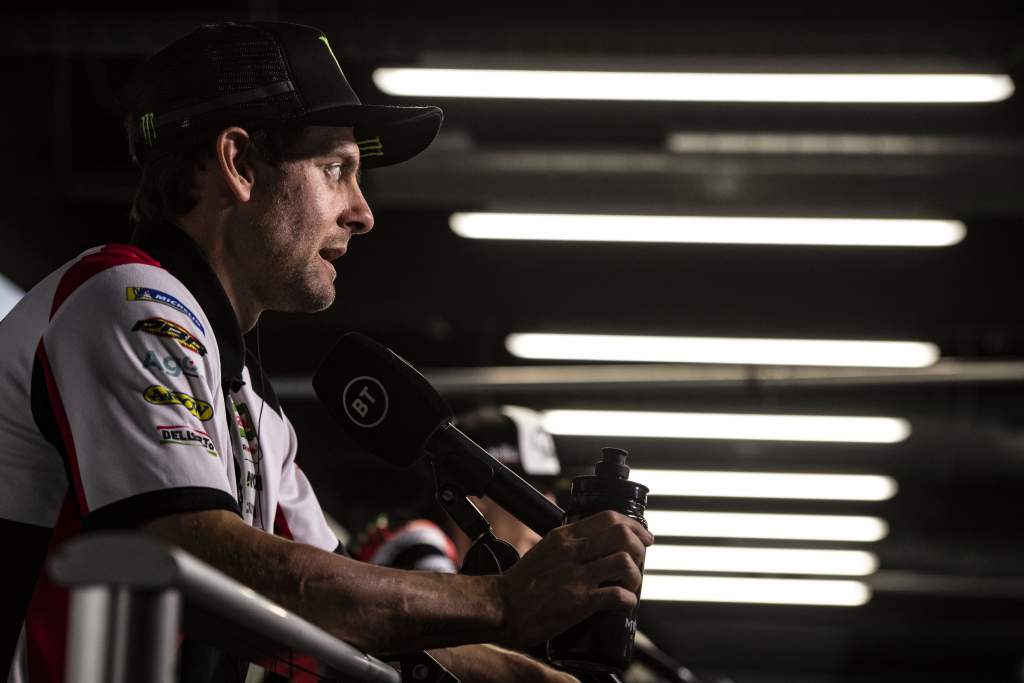 At the start of last season, Crutchlow was the top tip to replace Iannone for the coming year.
An experienced test and development rider who also has the pace to win races, he would have been a solid fit for Aprilia, had it not dragged its heels in getting his name on a contract.
Crutchlow made it known that he was ready to leave Honda and was looking at other opportunities.
But he's also a notoriously stubborn character, and in the end Aprilia's approach cost it the chance to get Crutchlow on board.
It stuck with Iannone through multiple court hearings and months of dragged-out legal wrangling despite the Italian's seemingly-total lack of evidence to even suggest he was innocent in his doping case.
That wasn't the right way to court Crutchlow – especially given his history as one of MotoGP's most vocal doping critics.
When Aprilia finally decided it was ready to sign Crutchlow up, after Iannone's ban had been extended from 18 months to four years on appeal, Crutchlow had already started looking elsewhere – and stunned Aprilia by rejecting its offer.
Jorge Lorenzo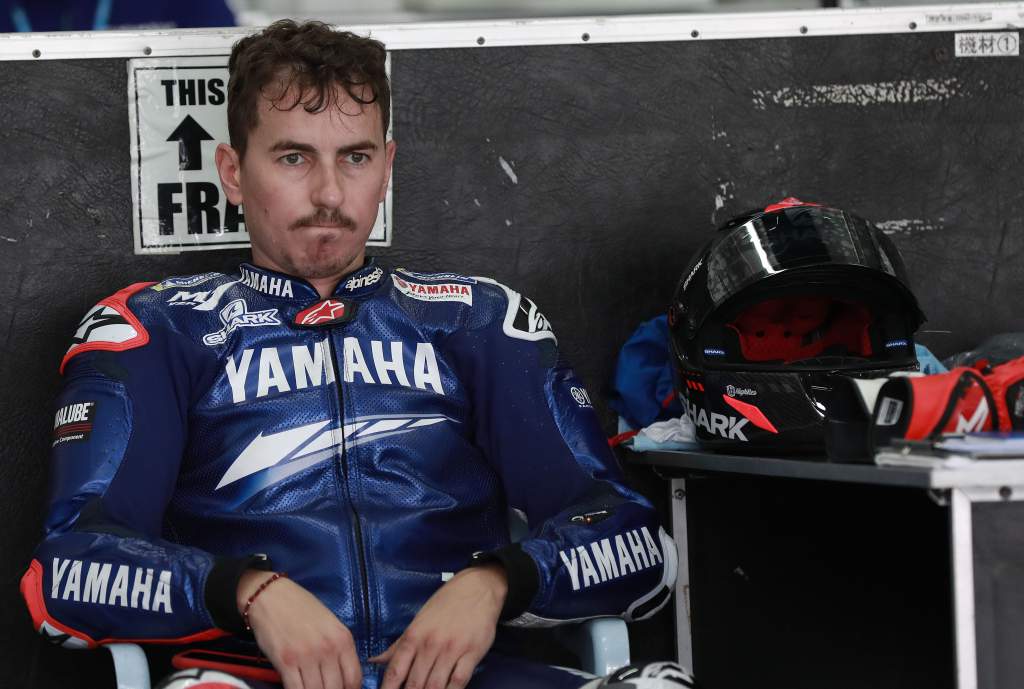 The next top name that Aprilia approached was a man with whom it had championship-winning history: Jorge Lorenzo.
With Lorenzo out of a job thanks to Crutchlow's move to Yamaha's test team but still curious about returning to MotoGP as he recovered from his Honda-induced back injuries, there were rumours of a glorious return for the five-time world champion, whose two 250cc titles had come on Aprilias.
However, in the end a deal couldn't be reached between the two parties, as they appeared to struggled to reach a financial agreement.
Lorenzo is a man keenly aware of his worth and who isn't likely to take much less, and while Aprilia isn't exactly strapped for cash it's far from the richest team in the series too.
Andrea Dovizioso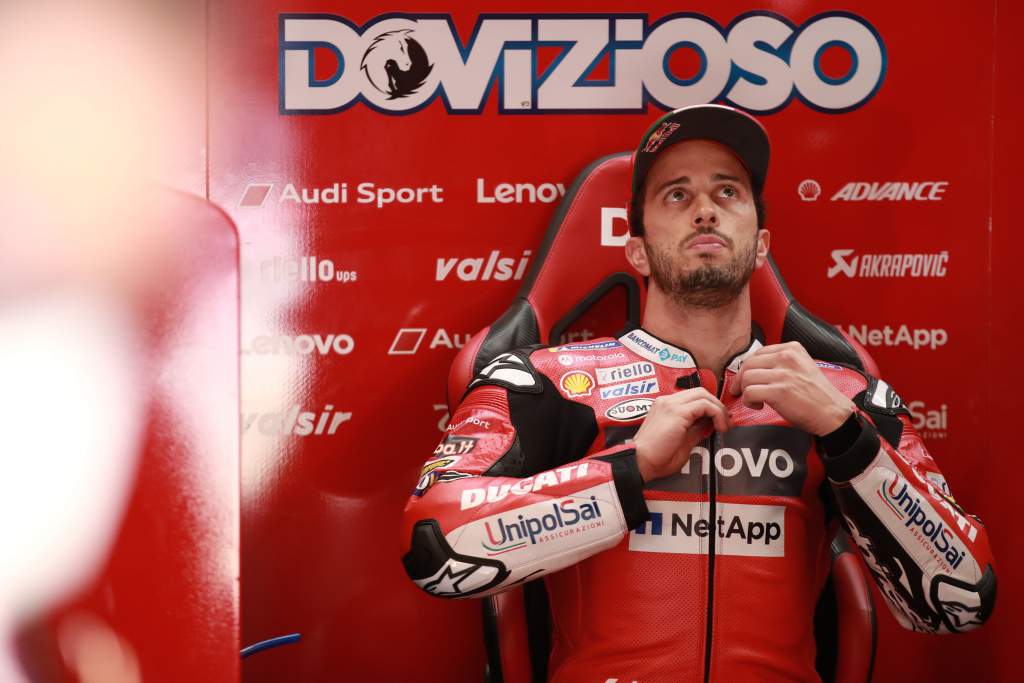 From Lorenzo, Aprilia pivoted to another ex-Ducati rider, with Andrea Dovizioso the next name to be linked to the project.
Those rumours were perhaps more hope than reality, with talks with Dovi never really seeming to amount to much.
Much like Lorenzo, Dovizioso was a man who knows what he wanted from 2021 financially – let's not forget he turned down multi-million-euro contracts from KTM and Ducati. He simply wasn't prepared to jump onto a second-rate motorbike for less money than he had been offered elsewhere.
Fabio Di Giannantonio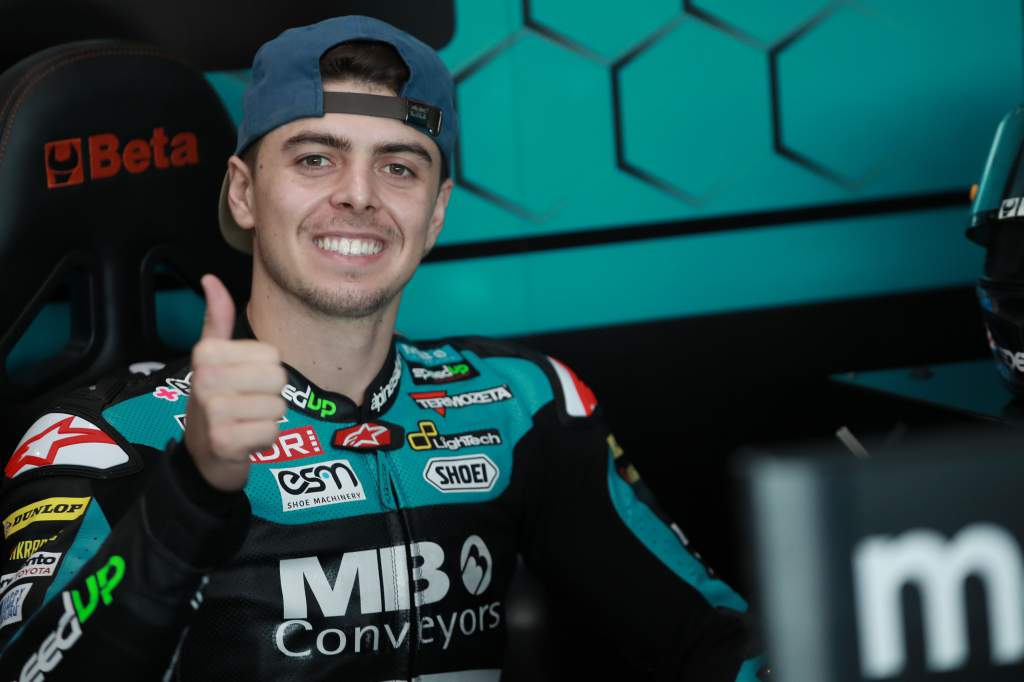 With established MotoGP racers out of the picture, Aprilia's next move was to start looking at the lower ranks, and Moto2 rider Fabio Di Giannantonio was the obvious first choice.
He was already riding for late Aprilia team boss Fausto Gresini's own squad in the middleweight class and believed to have a 2022 MotoGP deal written into his contract, so soon there were plans afoot to bump him up a year early.
However, two years into his Moto2 career on a Speed Up, with something of a breakthrough coming in terms of results in 2019, and with the promise of a Gresini Kalex for 2021, Di Giannantonio also decided to say no.
He's holding out for a more established route to the premier class next season after hopefully fighting for the Moto2 title in 2021.
Marco Bezzecchi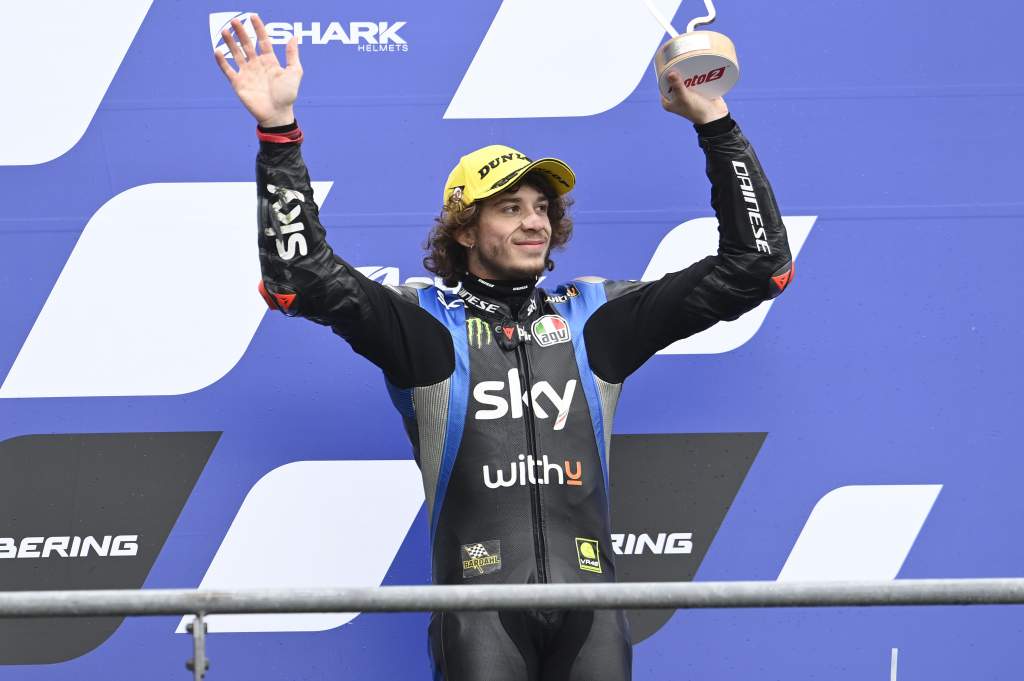 Next on the shopping list was Valentino Rossi protege Marco Bezzecchi, who also had a Moto2 plan in place for 2021 when Aprilia called.
Just like Di Giannantonio, Bezzecchi and his management took the view that it was better to keep his powder dry for the coming year. He's prioritising his Moto2 title bid with VR46.
"It doesn't happen often that someone refuses an offer from MotoGP, but it came very late in the season and I already had my plans in mind for 2021, what I wanted to reach," Bezzecchi said recently when asked by The Race why he'd rejected Aprilia.
Perhaps the most interesting thing about that decision, though, is that it genuinely does seem to have been made based on Bezzecchi's preference to wait for 2022 and not because the bike being proffered was an Aprilia.
That's something of a surprise given Aprilia's reputation as MotoGP's worst manufacturer. Rumoured visits by the VR46 camp to Aprilia's Noale base hint that things are rapidly improving there and the team is being taken more seriously despite what its fruitless chase for 2021 riders might suggest.
Chaz Davies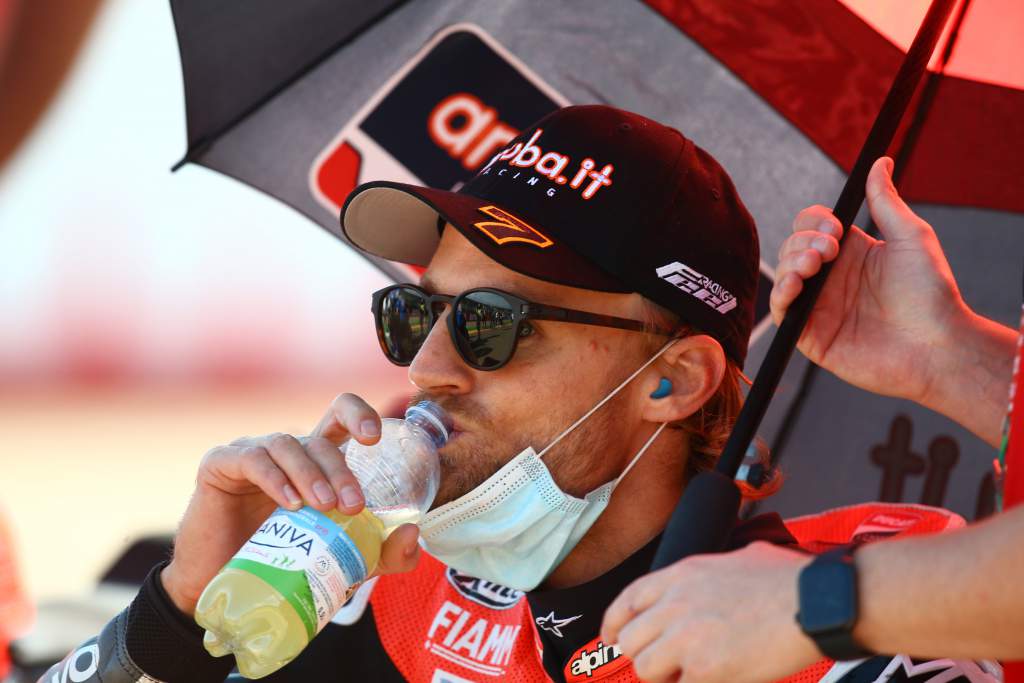 With Moto2 options also exhausted, the next step was to the World Superbike paddock and to an old hand at Aprilia, Brit Chaz Davies.
No doubt pushed on in part by Dorna and its BT Sport TV money – as part of a desire to ensure there was a British rider on the grid – Davies entered into talks with Aprilia about making the move over at the very tail end of last season.
The rumours seemed to disappear just as quickly as they had started, though, with the Welshman getting a rather unexpected call to tell him that his services wouldn't be needed after all.
It's understood that was because Aprilia believed it had found an even better potential candidate from the other side of the Atlantic, leaving Davies to take a satellite Ducati offer in World Superbikes.
Joe Roberts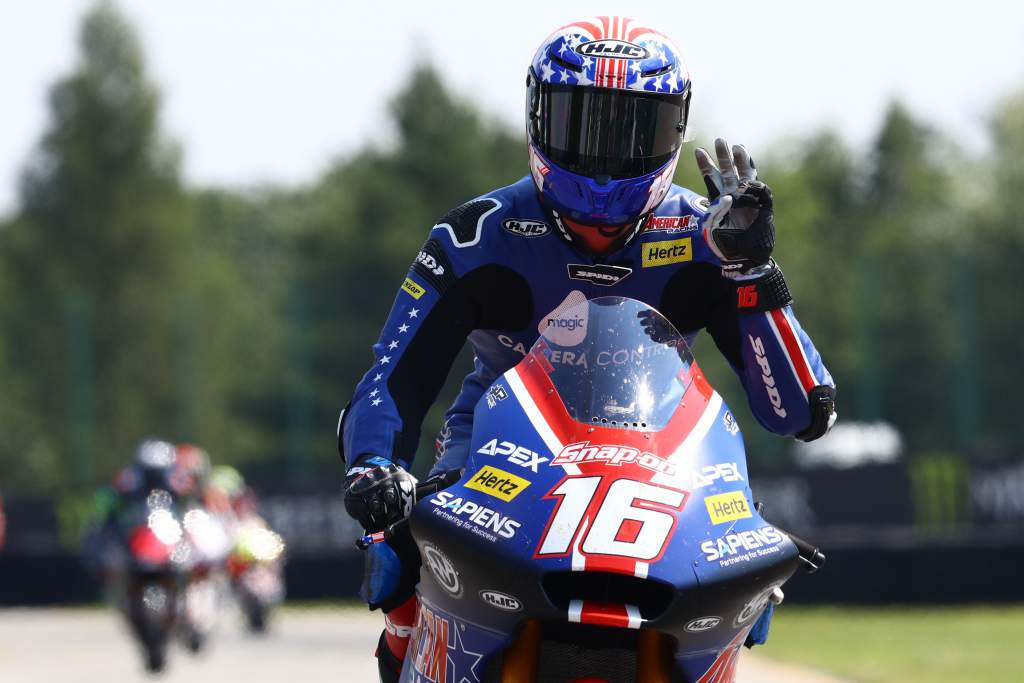 Enter Joe Roberts. One of the breakthrough Moto2 stars of 2020 and grand prix racing's hottest American talent in a decade, it's no surprise that he was pushed towards the Aprilia ride thanks to the chance for series promoter Dorna to have the stars and stripes in the premier class.
Dorna has put extensive effort into building up Roberts' profile in the past year with a series of documentaries and features as well as a prominent position in its promotional efforts.
That also fits well with Aprilia's efforts to expand in the US, and the chance to have a homegrown Californian talent on its bike was a huge draw.
Roberts' management was also very keen to see him lining up on a MotoGP bike, going as far as to sign a letter of intent on the eve of the final race of 2020 at Portimao.
There was only one problem, though – no one stopped to check in with Roberts himself on his future.
He's believed to have sought out the advice of some of the veterans of the MotoGP grid before putting his own name on the contract, and he dramatically announced that he wouldn't be making the move.
Instead he choose to stay with Moto2 world champion squad Italtrans for a concerted effort at the intermediate title in 2021.
Bradley Smith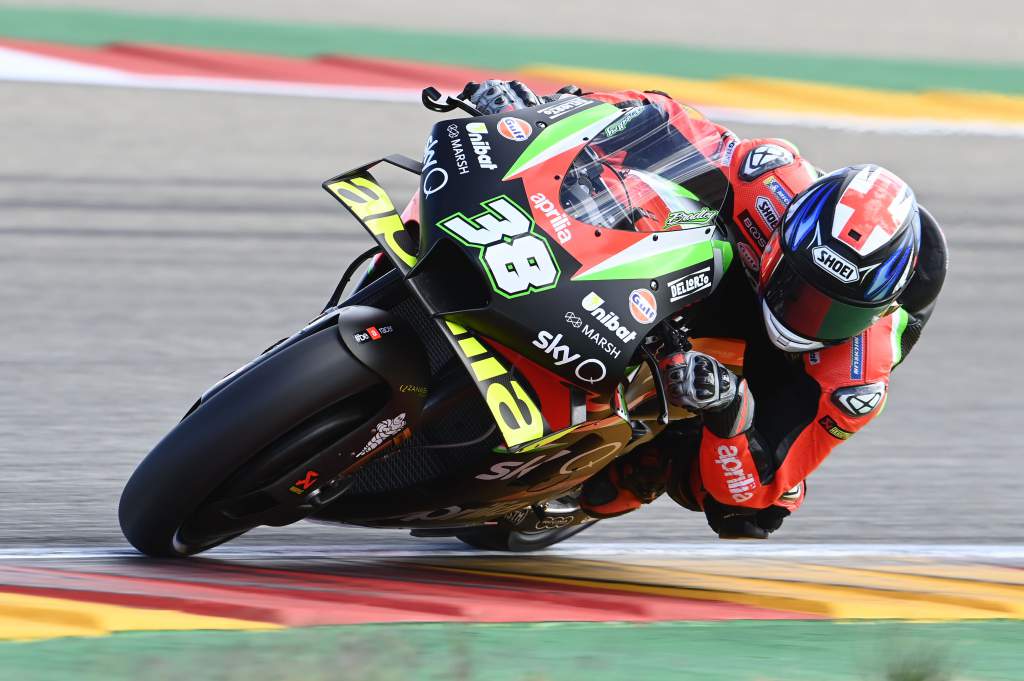 Ironically, while Aprilia was searching high and low for a rider who actually wanted to ride its bike, it actually had one already signed.
Yet it seemed determined to do everything in its power to push away Bradley Smith.
A racer who has embraced his test rider role there with gusto and established himself inside the Aprilia box, he was thrown into a difficult position in 2020 having to balance both roles at the same time as he replaced Iannone in the race team yet rarely got the chance to show his true speed as he tried out new things for Espargaro.
And still he improved during the year, which is why the decision to replace him with Savadori for the final three races of 2020 was so baffling, given the Italian's lack of MotoGP experience.
In the end, though, it seems like Smith's strength was his own undoing, with Aprilia trying to keep him in a test role where it could reap the benefits while essentially sacrificing a year on track with Savadori as racer.
That's not what Smith wanted though, walking away from negotiations and leaving Aprilia in an even worse mess than it was in previously.
Now it's got an inexperienced racer on track and no test rider at all.