During the final test of 2021, there was one consistent thread among the comments from newly-crowned MotoGP world champion Fabio Quartararo: something of an ultimatum to Yamaha about what he requires from next year's M1.
In a nutshell, the demand is power. He wants a bike that goes faster in a straight line and out of corners, better able to match the incredible acceleration and top speed of the Ducatis that many are predicting will dominate next year thanks to its impressive end to the 2021 season.
In fact, so strong has been Quartararo's insistence on fixing what he perceives as a fundamental weakness, it raises the question: does his demand mean that what looked like the most certain contract extension of next year is now in doubt?
Well, the first problem that Quartararo faces is that it's very unlikely that he's going to get something substantially closer to what he's demanding next year, when Yamaha hopefully arrives to the Sepang test in early February with a newly-revised engine – simply because doing so would probably do more harm than good, regardless of his demands.
Motorcycle engineering is and always has been about the art of compromise. Sure, you can build a bike that has more power, but then you need to build a longer frame to contain it – and the resulting chassis no longer goes around corners very well. Ducati, chasing improved mid-corner turning since 2007, is the perfect example.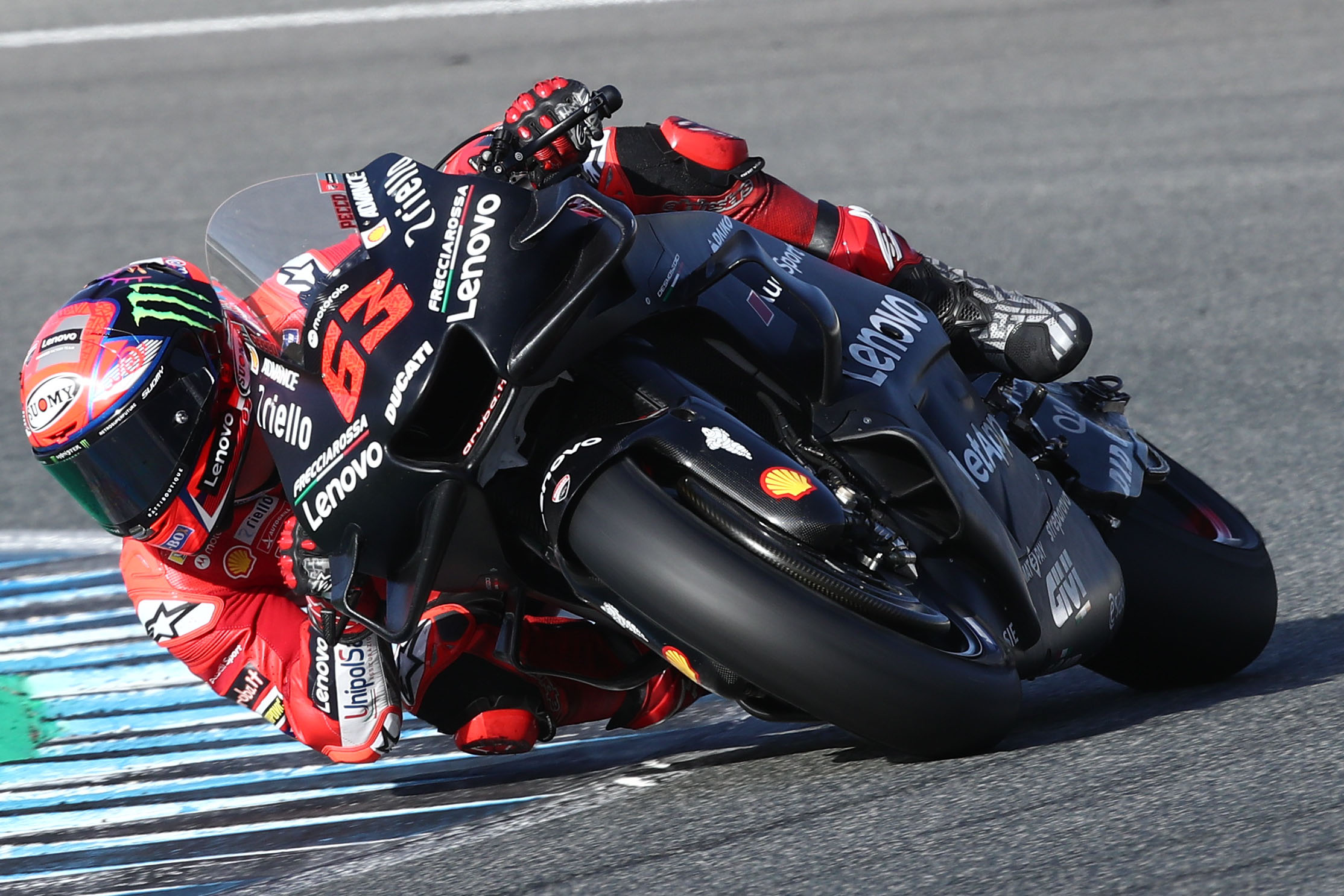 Acceleration is a similar issue; build in more torque, and you can create an uncontrollable monster, just like the various iterations of Honda's RC213V that only Marc Marquez has been able to consistently manhandle.
Yamaha's strengths lie at the opposite end of the scale – it has a bike that isn't the fastest, but which can turn. Not just into bends, but all the way around, producing high cornering speed that is a large part of what allows Quartararo to be so fast in qualifying in particular, when there aren't other machines in his way to hold him up.
Even more than that, though, Yamaha engine power limitations aren't some arbitrary thing, they're also dictated by a fundamental part of the machine's DNA.
Now one of only two manufacturers on the grid, alongside Suzuki, to remain powered by an inline-four-cylinder engine, Yamaha's always going to be at a disadvantage to the other four factories with their inherently faster V4 machines.
Yet that too isn't something that's happened by accident but is rather a key part of making the M1 the machine that it is: a bike that's easy to ride and fast through corners – a strength it's no coincidence it shares with Suzuki's GSX-RR.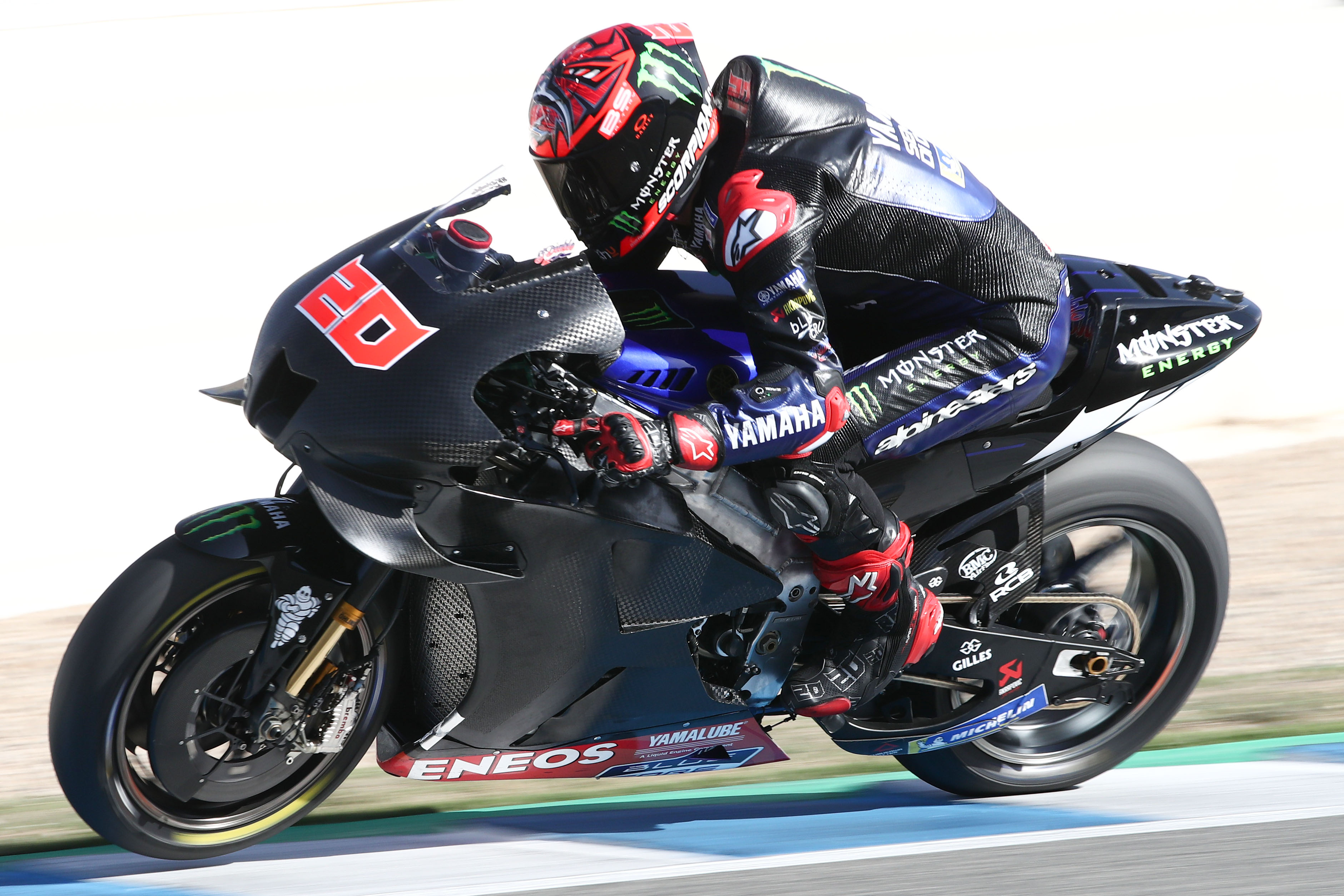 So what does that mean for Quartararo's future with Yamaha, if he's not going to be able to get what he so much wants from the new 2022 bike?
In theory, it could throw a spanner in the works of what was previously seen as the most sure-thing contract renegotiation of the season, in a year where over 80% of the MotoGP grid have deals set to expire at the end of the year.
It's no secret that other factories are keen to get Quartararo's name on paper for the future. Honda and Ducati both have the financial clout and would surely find a space for him should he wish to make a move.
But if we've learned anything from how Yamaha dealt its contracts in recent seasons, it will likely move to nip this issue in the bud before there's any chance of him escaping elsewhere, with a two-year extension for 2023 and 2024 most likely to be put on the table before the season even begins.
That's how it has operated in both previous sets of negotiations in 2018 and 2020, announcing new contracts for first Valentino Rossi and Maverick Vinales and then Vinales and Quartararo at the pre-season test at Sepang, long before a bike is even raced in anger for the first time of the second year of the existing deal.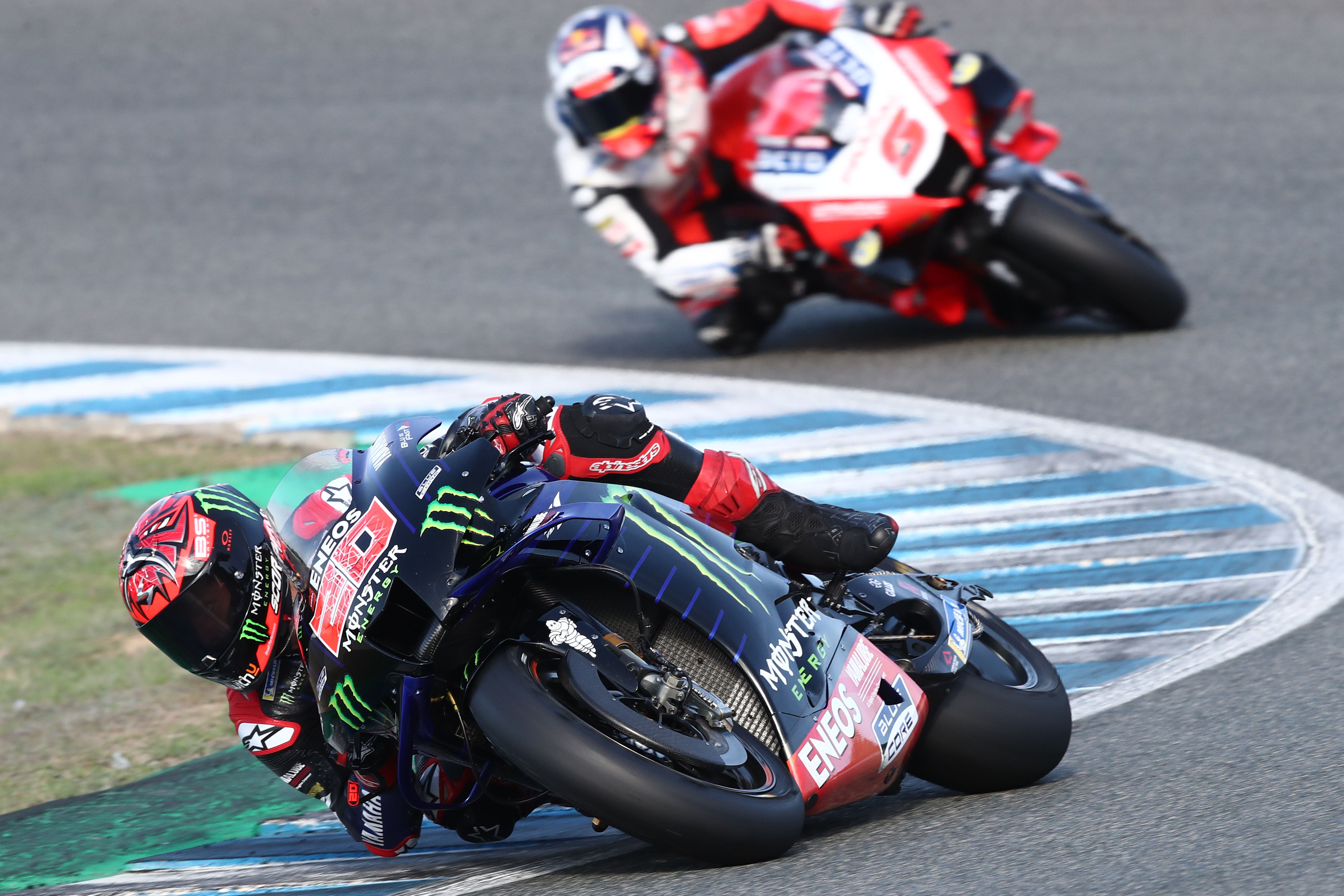 Should Quartararo wish to repeat that deal, it's likely that the opportunity will present itself, especially given that the Yamaha talent pipeline remains – for now at least – somewhat dry.
And while there is only a limited amount that can be done with the bike for 2022 in terms of power output, that's not to say it can't be made faster to placate its new champion.
While Quartararo was unhappy in the post-season Jerez test about a lack of upgrades from the test mule he first rode a month previously at Misano, it's unlikely that Yamaha will arrive at Sepang next year without at least something in the way of upgrades.
If a 2023/24 offer arrives at the same time, he might face a big decision.