With only two days of post-season MotoGP testing in 2021 before the winter testing ban kicks in, this week's outing at Jerez saw a lot of work carried out. From radically new machines to incremental revisions, various teams brought plenty for us to talk about – both after seeing it on track and after hearing initial rider feedback.
On top of that, there's a five-strong crop of rookies, the biggest such field in years, alongside the somewhat-gradual return to competitiveness of the likes of Andrea Dovizioso, Franco Morbidelli and Maverick Vinales after rather unusual 2021 seasons.
So with that in mind, here's some of the biggest and most obvious things we learned from the two days at the Circuit Angel Nieto – and what they might mean for the 2022 MotoGP season when it finally kicks off again in Qatar in early March.
Ducati making 'perfect bike' even better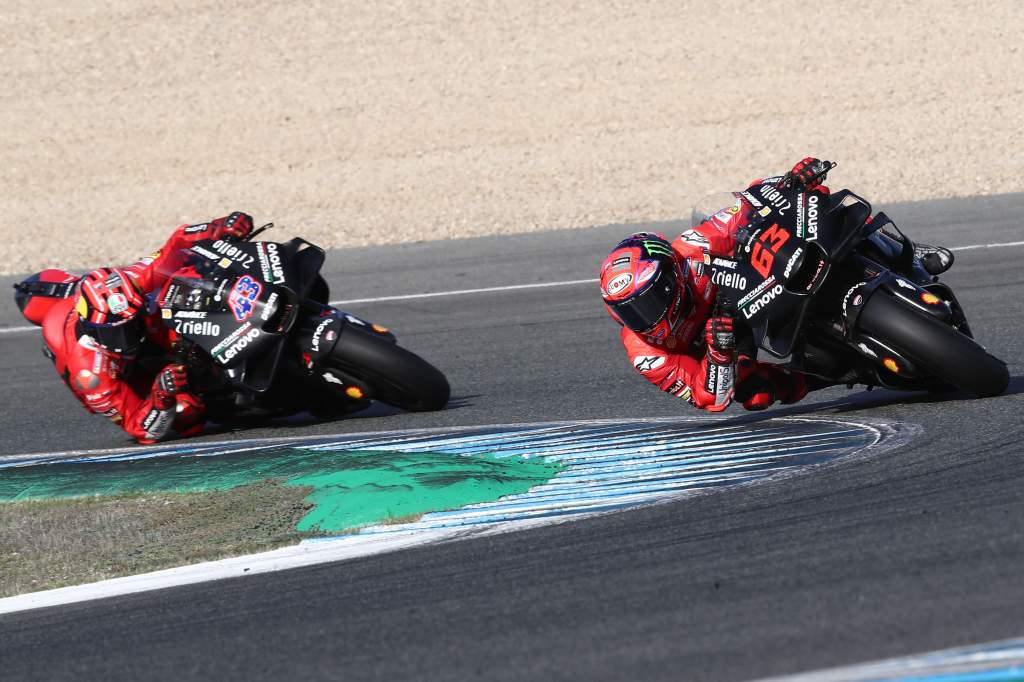 Both Pecco Bagnaia's initial feedback and his final laptime (nearly half a second faster than anyone else) was a worrying statement to his rivals.
"I'm happy," said the 2021 championship runner-up afterwards. "We've still got work to do but I'm feeling great, and Ducati have already developed a perfect bike. The good thing is that with a medium tyre and in the wind, I managed to do a faster laptime than my qualifying, which is an incredible thing. We're working in a good direction for sure."
The centrepiece of that development work, so far, seems to have been a new fairing designed to improve corner entry, a traditional Ducati problem area and somewhere where Bagnaia in particular asked for more assistance from the factory coming into the new season.
That's on top of incremental upgrades right across the bike, with a new frame and faster engine also part of an overall package of parts that looks set to help Ducati kick off 2022 where it ended 2021 – at the very sharp end of MotoGP.
Quartararo piling pressure on Yamaha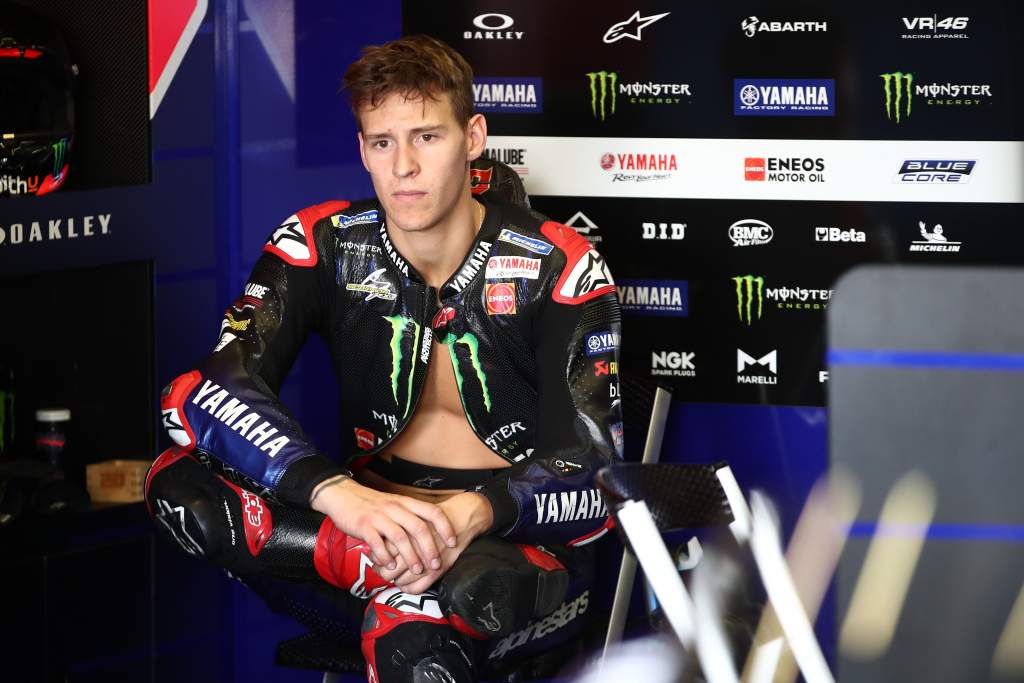 After the first day of testing at Jerez, Fabio Quartararo didn't spare the pressure he was piling on Yamaha, launching what very decidedly sounded like a deliberate PR strategy to perhaps 'encourage' the engineers back at Iwata over the two months between now and the first test of 2022 in Sepang.
With Yamaha bringing only a slightly-revised version of the engine upgrade that it first used at the Misano test last month, he sounded decidedly unimpressed with the lack of additional horsepower.
"I'm not worried," he said of Ducati's gains, "but of course they look super fast and we didn't make a step, that's for sure. I hope for Sepang we make a step, because we've tried many things and I didn't really feel any improvements."
Whether those improvements come remains to be seen, but either way it's a big challenge for Yamaha to find a way to blend additional engine performance with the sweet-handling M1 chassis without compromising something – and Sepang could well be too late to start out on that path.
KTM still looking lost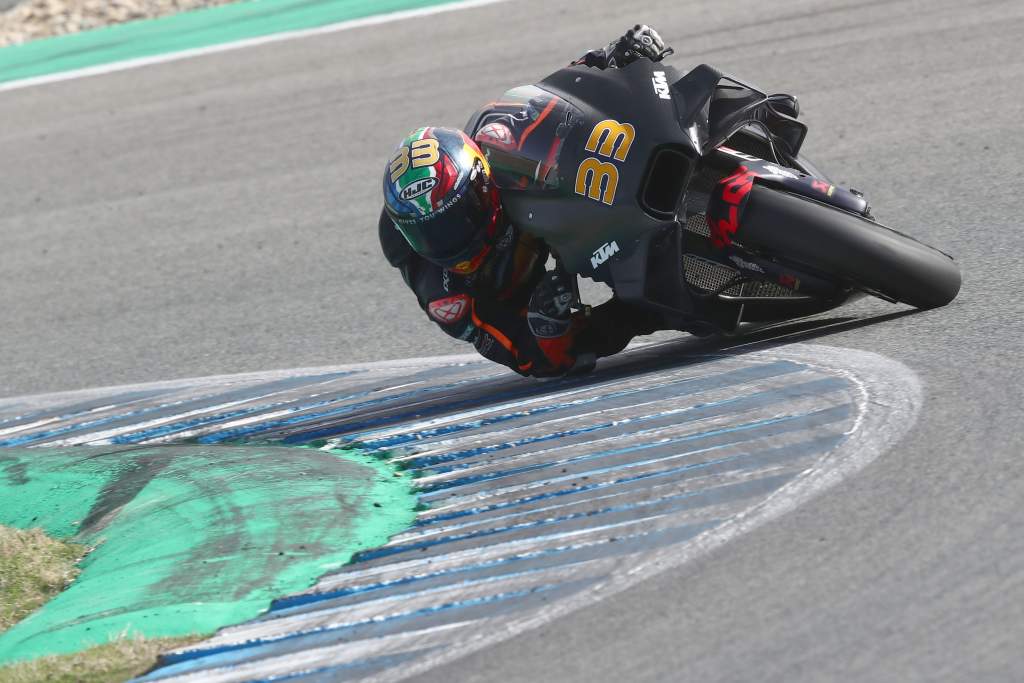 At the end of the test, we got a perfect example of just how competitive MotoGP is these days, with five manufacturers ending up in the top five positions after something of a surprise performance from the rapidly-improving Aprilia of Maverick Vinales to end up behind Bagnaia, Quartararo, Suzuki's Alex Rins and the Honda of Pol Espargaro.
Yet there was one manufacturer notably absent from the rankings – with KTM's top machine coming home a distant 11th in the hands of Brad Binder, very much extending what has so far been a rather difficult year for the Austrian brand into the winter break.
Perhaps indicative of how difficult the test was, and how much work that both Binder and Miguel Olivera had to do to try and turn around a rather dramatic fall from grace, the team took the rather unusual step of cancelling their media appearances, meaning that while we know KTM is struggling, we didn't get the chance to question the riders on where things continue to go so wrong.
Suzuki bringing more power at last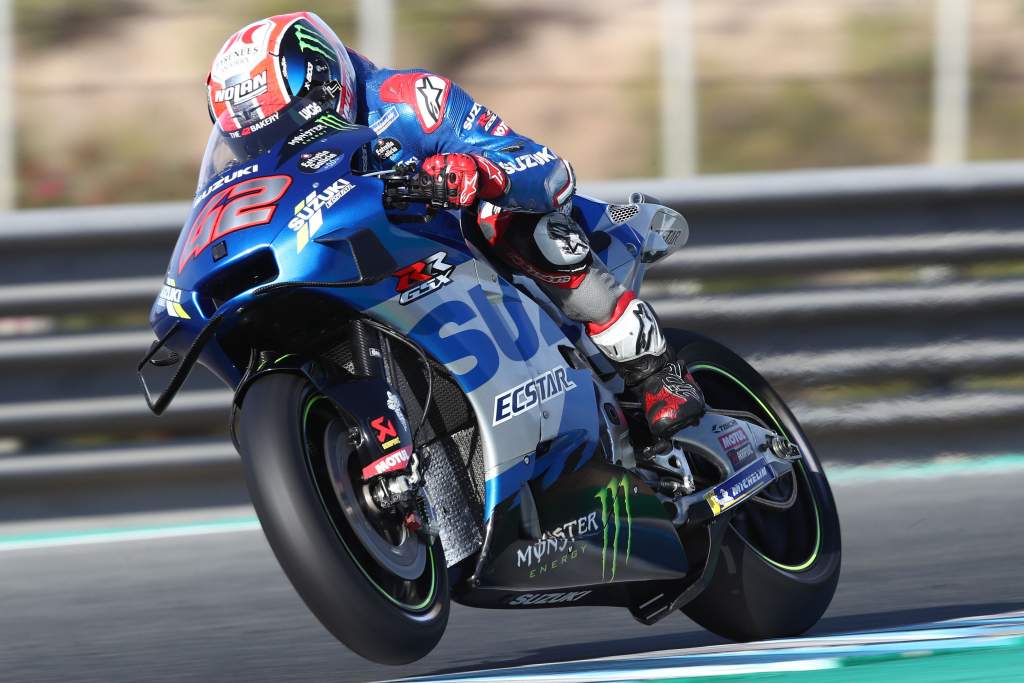 One of the top things on both Joan Mir's and Alex Rins' wishlists was, just like for Quartararo, more speed from the engine. But for Suzuki, the first prototypes emerging much earlier this year were already looking strong.
And it seems that promise has been delivered upon too, with Rins in particular gushing about the performance gains Suzuki picked up at Jerez.
"Despite doing many laps in these last two days, I feel pretty energised," said the delighted rider afterwards. "I think it's because everything is new and exciting and I'm very eager to try as many things as possible. We worked with the new engine, some new fairings, general set-up, swingarm, many things!
"And we're happy with how things are going, especially with the engine which seems to have more speed and power. After a back-to-back comparison with the 2022 engine and the 2021 engine, we can feel that we have made a very important step."
That's good news, too, because while the likes of Yamaha and Honda are expected to bring a further evolution of their engine design to the first test of next year in Sepang, it seems that Suzuki's (with its relatively smaller budget) might now be locked in stone.
Rookie team-mate drama at Tech3?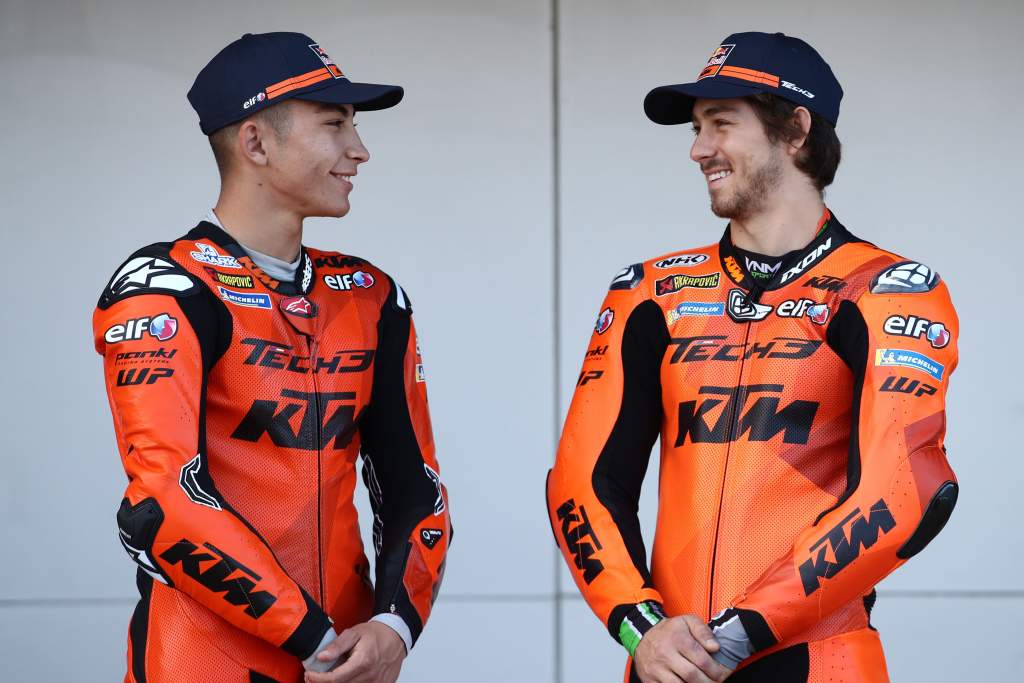 Further adding to the misery at KTM is a row between rookie teammates Remy Gardner and Raul Fernandez that seems to keep rolling on, following rather explosive comments made earlier this week by Fernandez to Motorsport.com's Spanish edition about the end to their Moto2 title rivalry.
Ending up second to his then-team-mate in that championship battle, Fernandez all but accused the KTM factory-backed Ajo team of conspiring against him and claimed a moral victory, leading Gardner to spare no punches when telling the media exactly what he thought of the allegations.
"He can think what he thinks," said the newly-crowned champion, "but the team gave us both a fair shot at it, and the better man won on the track. Bit of bulls**t, if you ask me!"
Whatever the reality of the situation in 2021, it means that the pair are unlikely to be a particularly harmonious camp when the season kicks off properly.
The two days of testing finished with advantage Fernandez, however, with the 20-year-old in 20th place overall, fractionally ahead of his team-mate – but impressively with the duo only 0.6s from race-winning factory rider Oliveira.