After six years of World Superbike domination by Jonathan Rea, his reign has finally been halted, with Turkish racer Toprak Razgatlıoglu becoming the first person to beat the Northern Irishman since 2014 by lifting the 2021 title at a rail-struck final round of the championship at Indonesia's new Mandalika circuit on Sunday.
Rea will get a chance to fight to regain his crown in 2022, though, after the somewhat-surprising announcement earlier this year that Razgatlıoğlu would forgo a chance to move to MotoGP in order to remain in the production bike series with the stated goal of winning a world championship there.
"At the start of this season, Toprak started very well and especially after the second round, a lot of teams – even from MotoGP – showed an interest in him," said his manager and former World Supersport champion Kenan Sofuoglu at the time.
"Our plan since I put him into the Superstock 1000 Cup was to make him the first Turkish World Superbike champion and we want to reach this goal.
"Maybe this year, it is possible, but also, we've never dreamed for Toprak to be a MotoGP rider. I think Toprak's style is fitting very well on a World Superbike machine, and for that reason, our main goal is to remain here.
"I said that we want to stay in WSB for a minimum of two more years and after that, if Toprak is so strong and is champion, then it can be interesting – but right now, we want to stay here."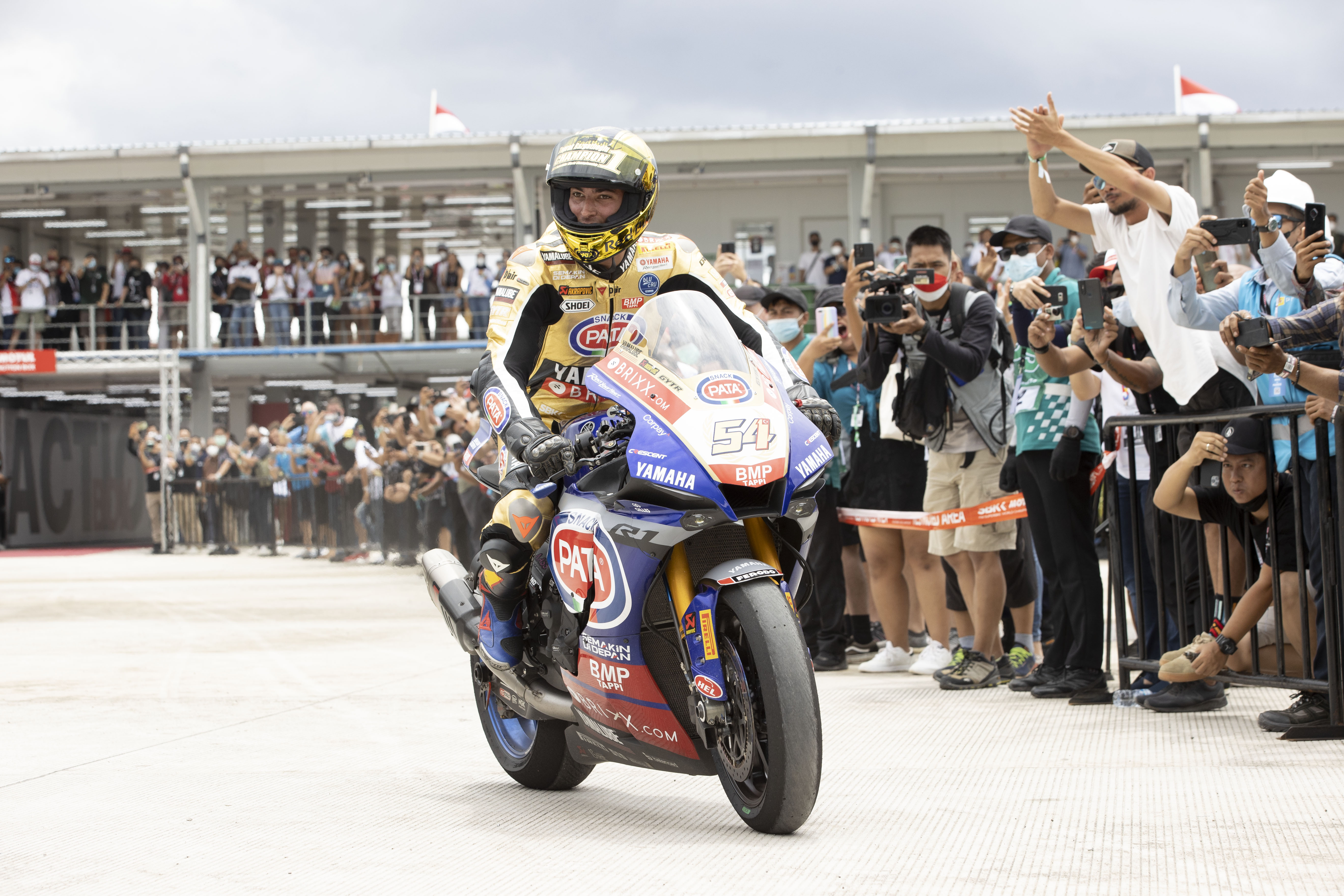 Signing a new two-year contract directly with Yamaha means that while there might be leeway for a move in the future, he's at least saying put with the factory Pata Yamaha squad to defend his new crown in 2022.
But what about beyond that? There's been a huge demand from fans so far to see the 25-year-old make the switch to Grand Prix racing, in large part because of an aggressive, hard-riding and highly-entertaining style on the bike.
His challenge against Rea this year has made for the series' most enthralling championship battle in the best part of a decade, in large part thanks to Razgatlıoğlu's showmanship as much as his competitiveness.
It's hard to believe that race promoters Dorna, organisers of both MotoGP and World Superbikes, aren't desperate to cash in on that popularity too. A veritable superstar in his home country of Turkey, just like Sofuoglu before him, it's a win-win for them to get him switched over to the vastly more popular of its two championships.
There's even an obvious route into the paddock in 2023 for him as well, with new satellite Yamaha squad WithU RNF Racing. Already signed up to have both Andrea Dovizioso and Darryn Binder for 2022, both riders are on one-year deals, meaning that if space was needed for Razgatlıoğlu, it could be found quickly enough.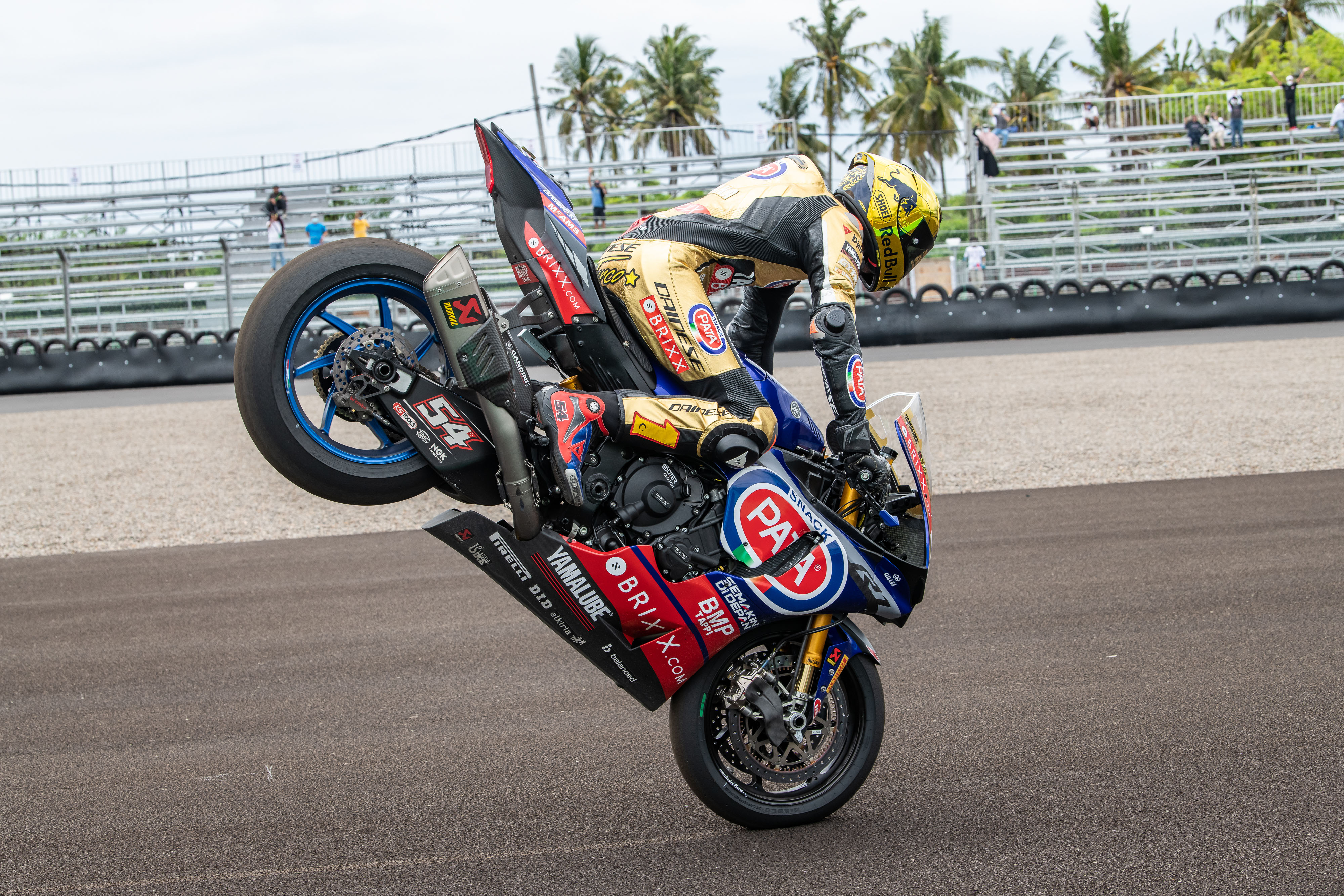 He would be a natural fit at the Malaysian team, too, bringing a Muslim racer back into the paddock – a move that would appeal to its massive audience in both its home country and neighbouring Indonesia.
Which really leaves only one key question: is Razgatlıoğlu (and perhaps more importantly, Soguoglu) going to be ready to jump in a year's time? It's very much a question of risk versus reward, something that is bound to be a key factor in his manager's decision-making after his own abortive foray into Moto2 back in 2011.
By then a two-time World Supersport champion, Soguoglu made the jump to Moto2 only to suffer a disastrous year with the Technomag-CIP team, taking a single podium finish at Assen and ending the year 17th in the championship.
Going back to WSSP for 2012, he immediately returned to winning ways, going on to take another three crowns there before retiring from racing to become a member of Turkey's government.
And there's no question that should Razgatlıoğlu make the same move from production to prototype bike, it'll come with some sort of risk. It's hard to expect that he'll draw the same money as a satellite MotoGP rider as he would as a factory WSB racer, at least initially.
Riders like Ben Spies, Danilo Petrucci and Cal Crutchlow have proven in the past that it's possible to successfully transition to success both on the bike and financially, but it's not a project that tends to reap instant rewards – and whether Razgatlıoğlu is willing to play the long game or not is likely to be the deciding factor in his future.