Fabio Di Giannantonio's Thursday claim that he had "only the win" as his goal for MotoGP's Qatar Grand Prix could've sounded utterly ridiculous.
I am certain it did to some - and it would've sounded ridiculous to everyone just a few months earlier.
But there was something to it already in the moment, given his steady recent form and particularly his stellar Australian Grand Prix - a race that genuinely looked winnable for Di Giannantonio.
Then, that moment on Friday, Di Giannantonio going a second clear on the timing screens with the track still in a questionable grip condition - a surefire sign of a rider in the groove. Then, a sustained pole challenge on Saturday. Then, a sprint in which he looked the quickest rider on track.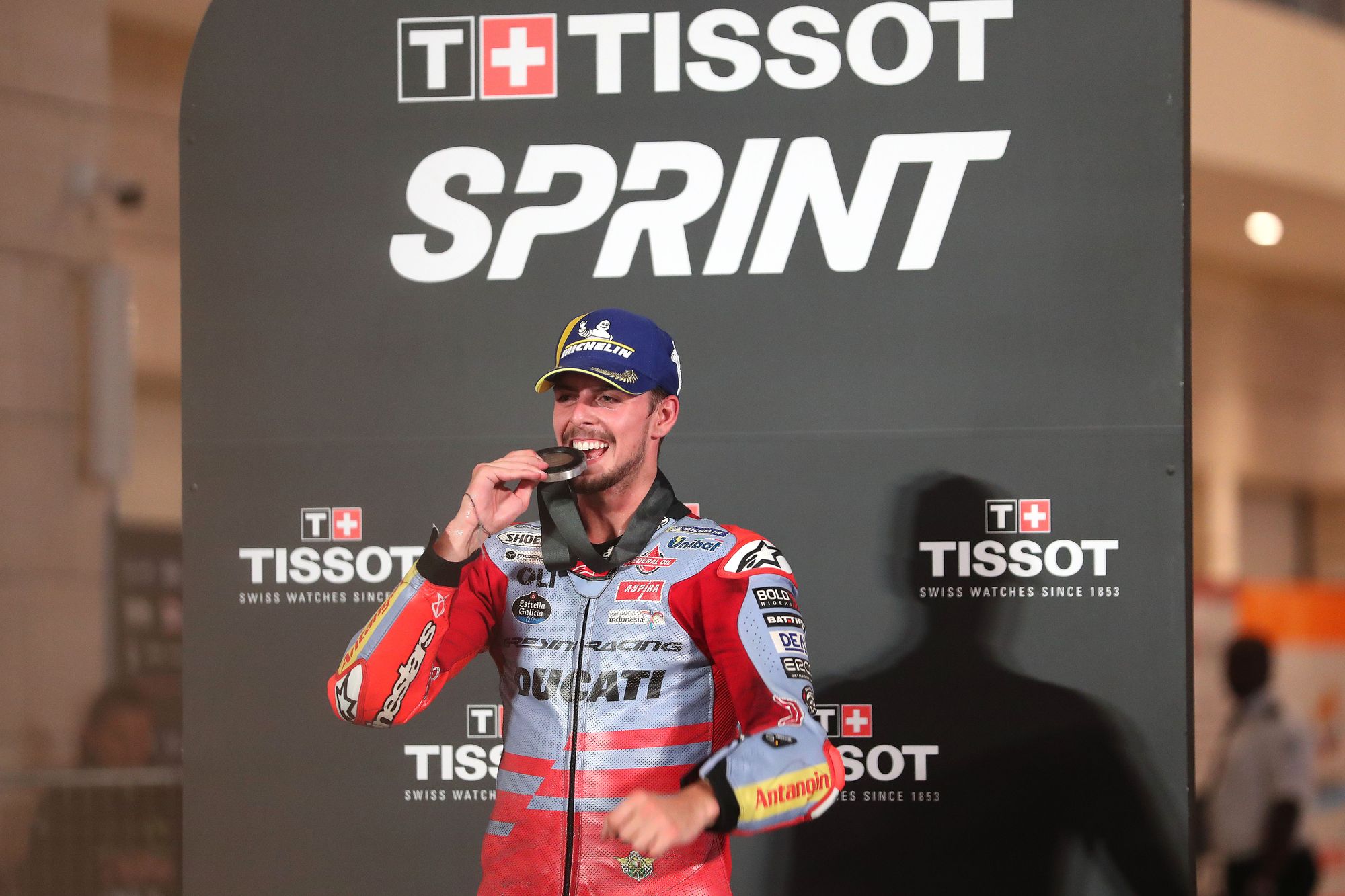 By Sunday, it genuinely looked Di Giannantonio's race to lose. The fact it was, and the fact he didn't lose it, meant he gave as good an account of himself as was humanly possible this weekend.
"I'm speechless," he said after the race. "This is a real redemption, a real revenge. First for myself, and then for everyone who doubted me."
"We did it, guys," he added, 'we' presumably not referring to the doubters. "We did it. Now we're MotoGP winners."
Di Giannantonio is losing his Gresini ride for 2024 and he can hardly claim ignorance as to where this had come from.
Even before a legend like Marc Marquez put himself in the mix for the seat - and that was a rider market battle Di Giannantonio was never going to win - he had been spoken of as a 'lame duck', a rider all-but-guaranteed to be replaced by someone out of Moto2. Maybe a Tony Arbolino, maybe a Jake Dixon.
Whether that was definitively true or not, it was clear why that was the case. Until his recent blossoming, Di Giannantonio was on the whole the least performing of Ducati's full-time riders since his arrival into the premier class.
There were flashes, bursts of pace, signs of big promise, but not really sustained. He preached patience, and rightly so - this is his dream - but this is the premier class of motorcycle grand prix racing. By design, you simply do not get the time you may need. There's always going to be turnover.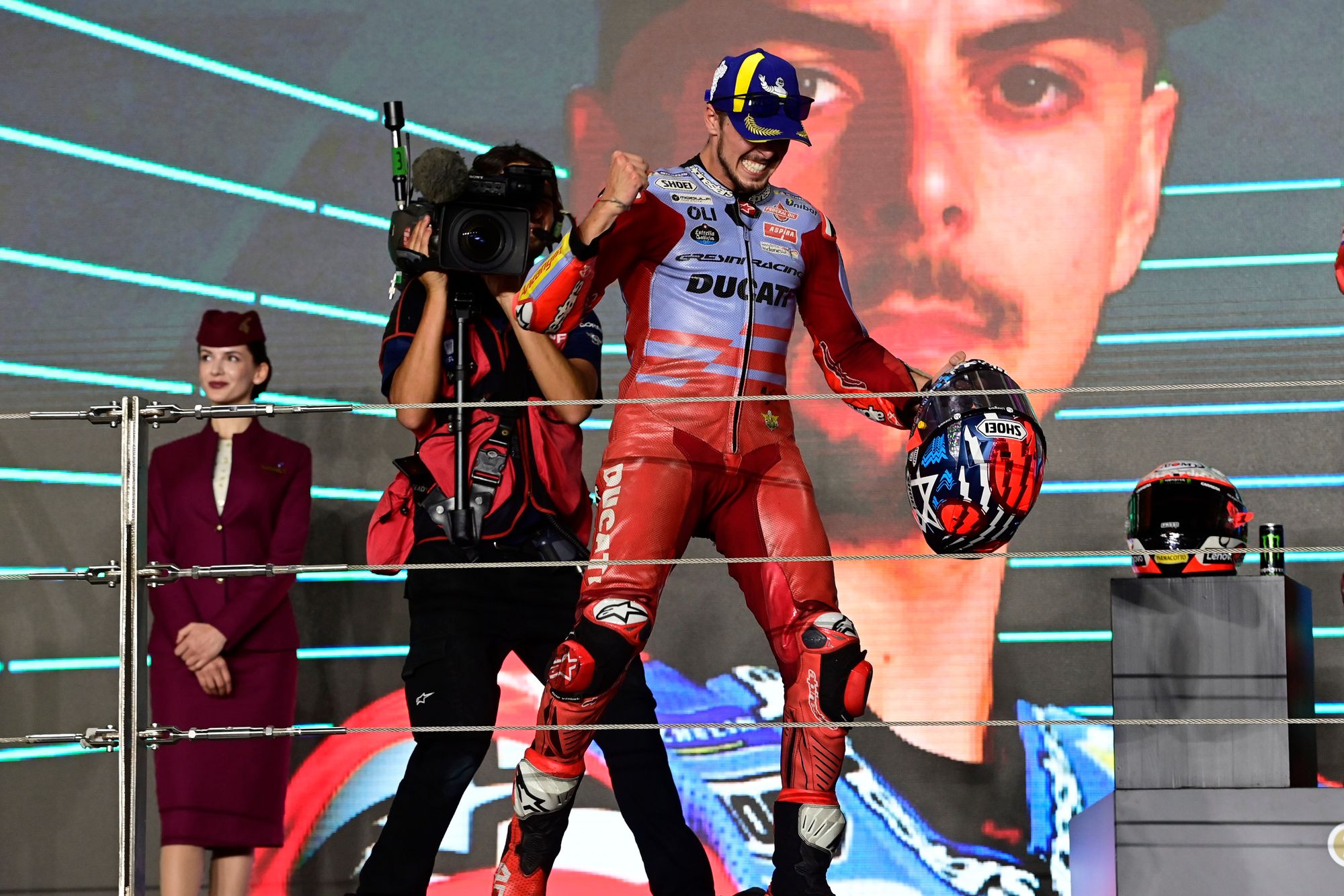 It is abundantly clear now that Di Giannantonio should stay on the MotoGP grid, that a 2024 roster without him will leave MotoGP poorer.
He was riding like a man possessed at Lusail. And with Luca Marini set to snap up the Marquez-vacated Honda, surely Di Giannantonio is the perfect fit for the Marini-vacated satellite Ducati in VR46 colours?
Maybe. But you can hardly fault VR46 if it doesn't happen. Di Giannantonio isn't alone in riding like a man possessed.
The 18-year-old Fermin Aldeguer, VR46's presumed first choice for the seat, has long been one of Moto2's most tantalising talents - but easily one of its rawest, too.
He does not look very raw now.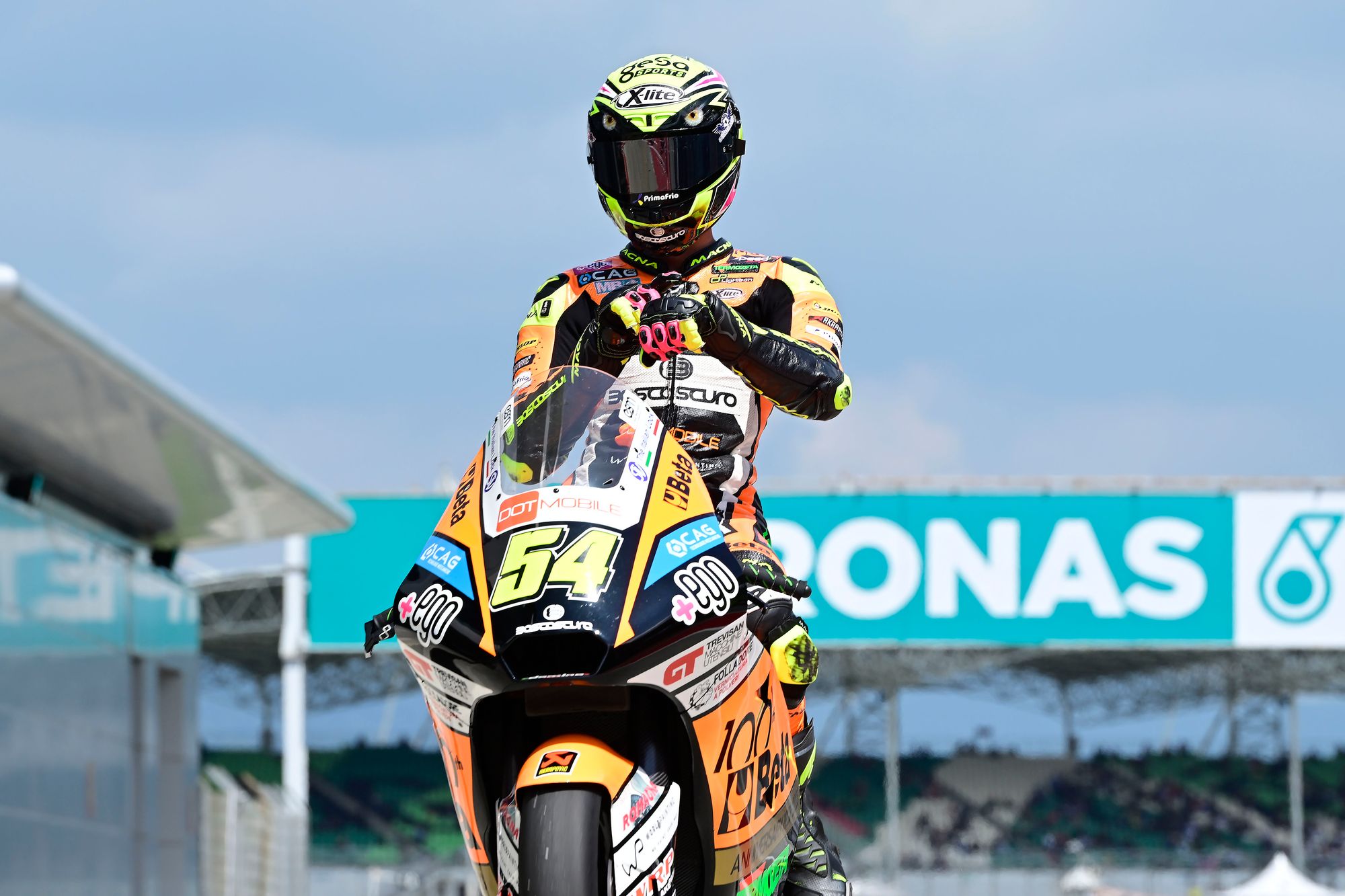 Aldeguer is currently on an absurd run of form in the ultra-competitive intermediate class. On a grid that also contains the 'chosen one' - Pedro Acosta - Aldeguer came into Qatar following back-to-back wins in Thailand and Malaysia, by over three seconds and over seven seconds respectively. He likely would've won in Australia before that, too, had that race been held in more conventional conditions.
He made a mistake early on in the Qatar race that dropped him to ninth - then proceeded to make that mistake look like he was simply getting bored and coming up with new challenges for himself. By lap nine, he was into the lead, victory guaranteed.
When asked by The Race after his win whether he felt ready to move up to MotoGP, Aldeguer said: "I'm ready - but now I'm in the Moto2 class and I have to continue like this. And I'm very happy now with my progression and today I have to enjoy the victory."
VR46 chief Uccio Salucci said earlier in the weekend that Di Giannantonio didn't really fit the profile of who the team was looking for. That doesn't sound right - Di Giannantonio's current form is good enough to overwrite any profile.
But no team boss can be blamed for getting lost in Aldeguer's seemingly-boundless potential.
Italian media reported this week that there was perhaps another way, that Ducati would prefer Aldeguer under a factory contract at Pramac - which would mean a 2025 move as Jorge Martin and Franco Morbidelli have the Pramac seats next year.
This would then keep him in Moto2 for 2024 - which is handy, because he's already under contract with Luca Boscoscuro's Speed Up outfit, which has naturally been seeking compensation for an early termination.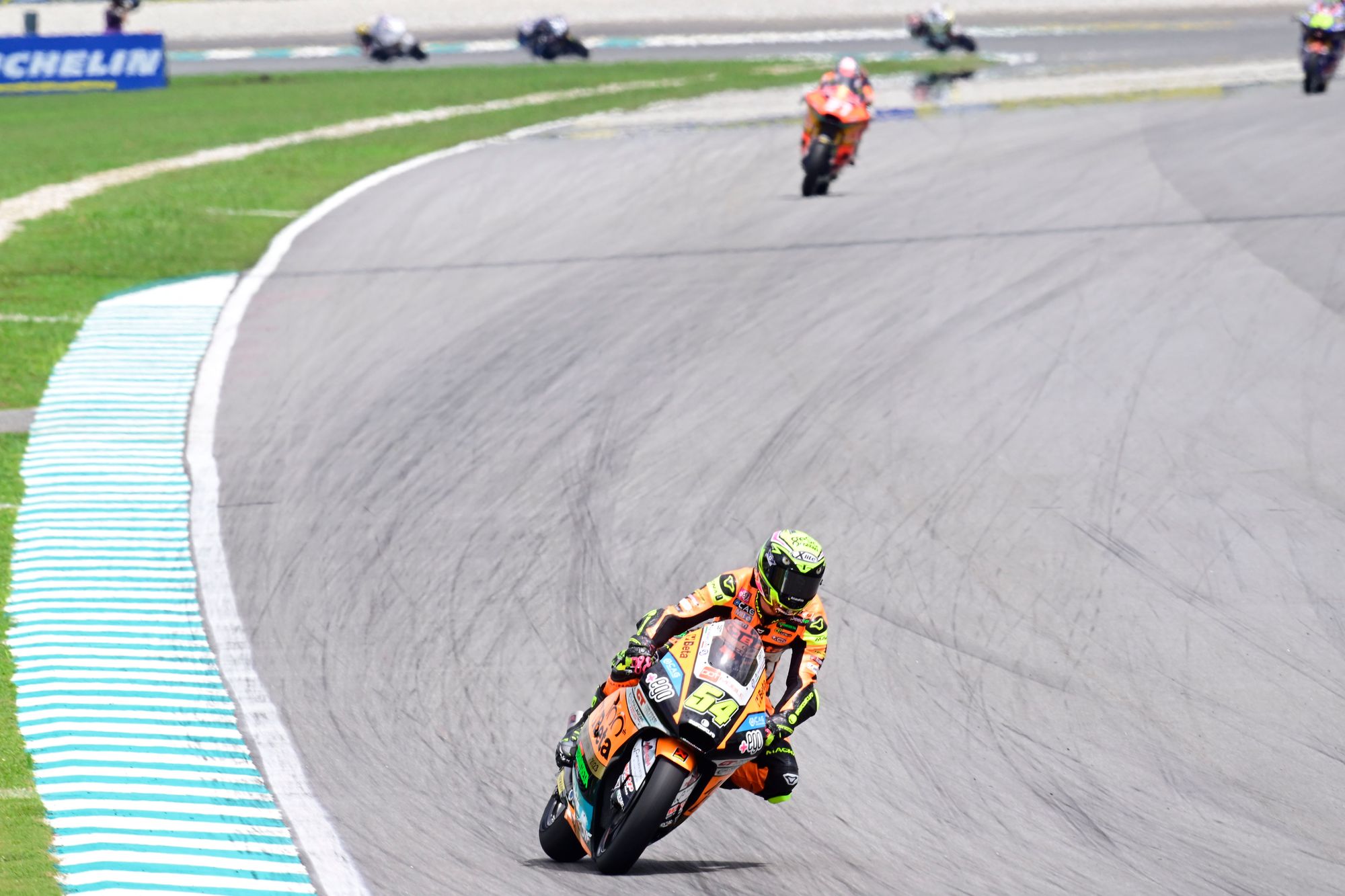 Perhaps Aldeguer seeing out that contract is the best overall outcome - giving him more time to prepare, but crucially perhaps opening an avenue for Di Giannantonio to rightfully stay on the MotoGP grid.
But when there's a shiny new talent on the market, MotoGP isn't usually too patient as a collective. And if it's Aldeguer, not Di Giannantonio, on the 2024 grid, it's not exactly difficult to understand why.
In this paddock, perhaps more than anywhere else, timing is everything.