Marc Marquez and Honda's MotoGP partnership will end after the last few years and months of speculation, turmoil, injuries and fleeting moments of glory.
He'll exit at the end of the 2023 season, likely switching to Gresini Ducati for 2024 where he'll be hoping to add to the cache of six premier-class titles he won with Honda between 2013 and 2019.
But what should we make of Marquez's early Honda exit? Is it the right move? How long has it been inevitable for? And what can we expect from his first year on a Ducati?
Marquez ran out of time
Simon Patterson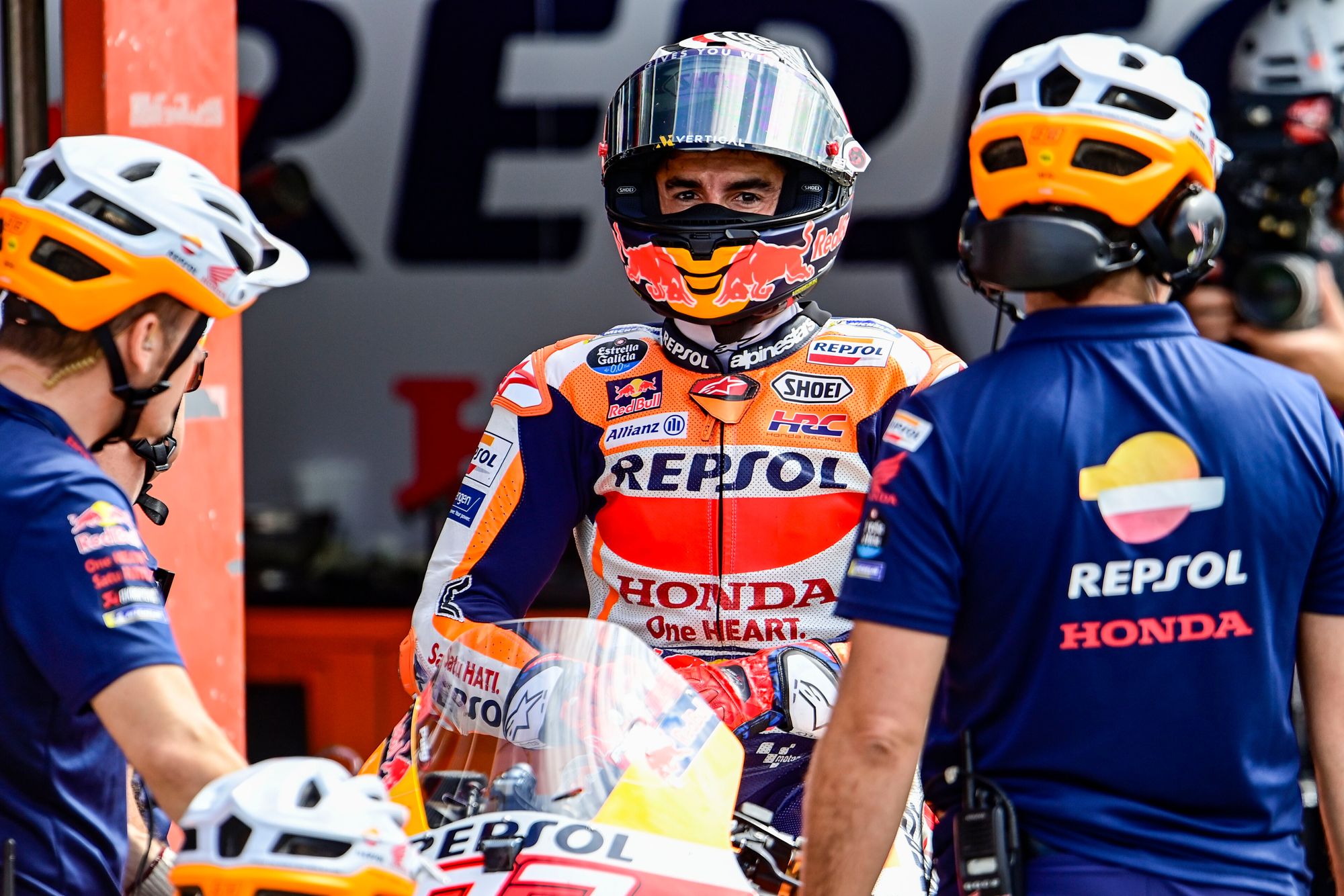 The reality is, given the circumstances faced by the six-time world champion in the past three or four seasons and given his overwhelming desire to do nothing but win, this move away from Honda is realistically the only thing that we should ever have expected from him.
More titles and more successes aren't coming at the Japanese factory, at least in the short-term - but can anyone realistically bet against him being a 2024 title contender right now?
Honda's woes are long and well-documented. They're also not something that's going to be fixed this winter alone, with the bike seemingly needing a ground-up rebuild to find its competitiveness again and with the factory yet to show any serious intent in doing so by signing up new faces from outside HRC to do the job at hand.
Marquez knows that. He also knows that, at 30 years old and after a recent career of crash after crash, his physical peak is not something that's going to remain with him forever. If he wants to keep winning (and by God, he wants to do that) then the only realistic option is to jump ship onto a bike that he can instantly deliver results on. Right now, that's obviously a Ducati, even if it does mean taking a year-old, third-tier satellite machine.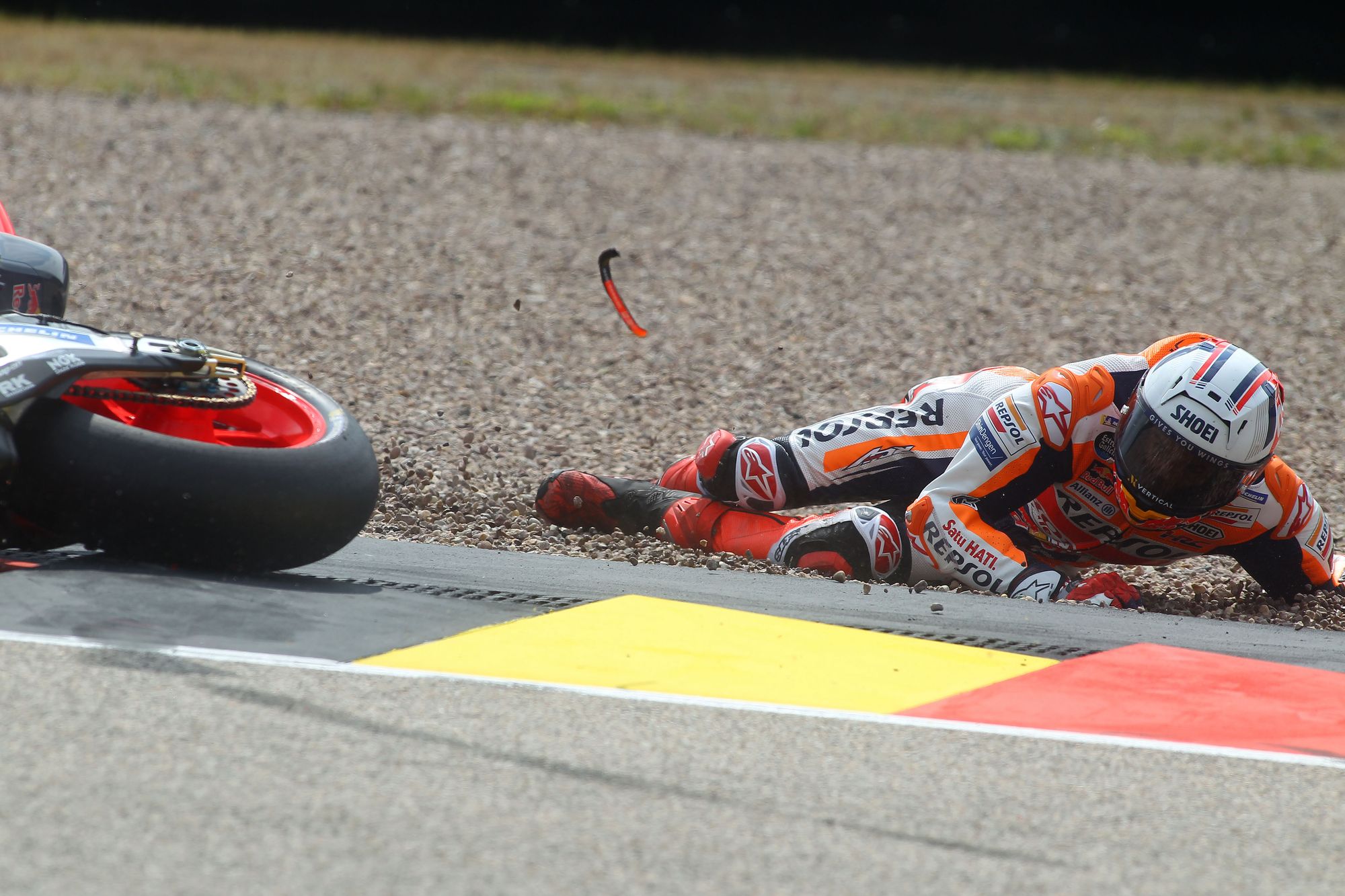 In many ways, it marks the end of a relationship that many thought would be one that would last forever. But that happy marriage only existed as long as Marquez was winning and, with a rider as single-minded as he is, it's not at all a shock that this divorce has come along when it did.
It's also, however, not a huge betrayal of Honda. He gave it time to fix its ways, and it hasn't happened. Instead, now, Honda has the chance to rebuild away from the spotlight placed upon it by a struggling Marquez.
Everybody wins, including Honda
Valentin Khorounzhiy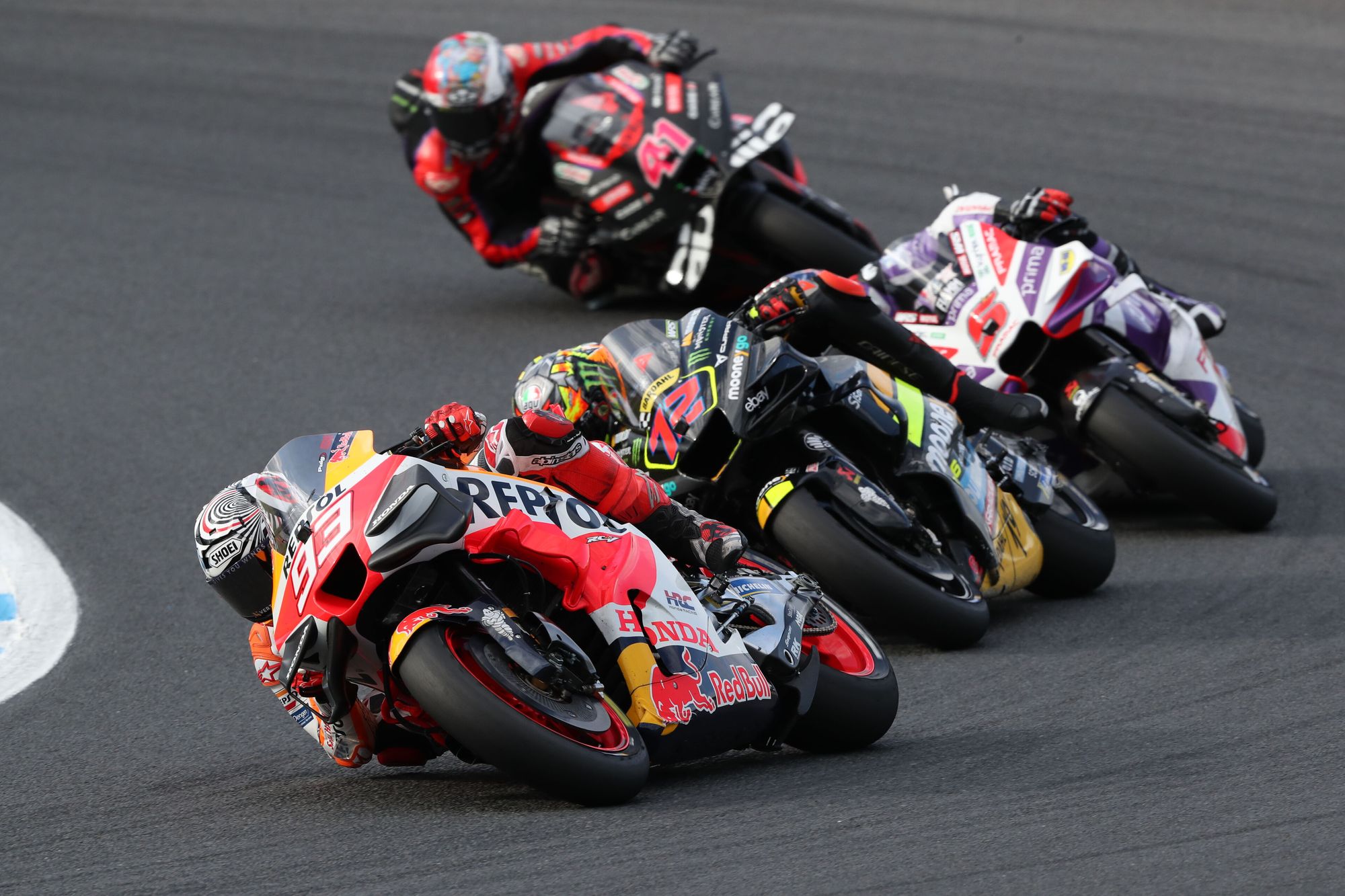 This was the only narratively satisfying outcome of the saga - the idea of Marquez spending another season running between sixth and tenth and crashing out of occasional long-shot victory bids was not a particularly interesting one, even if it would've continued this jarring contrast relative to the first seven years of his career.
Marquez wins out - he gets a bike he can win on. Gresini wins out - it gets a rider it probably can't have even imagined signing back when it returned to MotoGP as a satellite team. For Ducati it's probably a net neutral - but if, say, KTM is much closer to it next year, you'd rather have Marquez in your line-up than in KTM's line-up.
And Honda wins out, too. This is not to offer up some hot take - you would rather have Marquez than not have Marquez. But for what Honda has been paying its talisman rider, its bike has not been good enough for said rider to provide a return that fitted the expense. Marquez represents a 'luxury good' in Honda's current position, but it just needs basic sustenance.
Yes, this is maybe embarrassing - definitely embarrassing - but at least it's a one-moment-in-time embarrassment rather than it continuing to cascade, before probably culminating in the same outcome, that is Marquez walking out, except at the end of 2024 rather than 2023.
At least like this, Honda gets to rebuild away from the natural Marquez 'gravitational pull', shielded from the pressure of being perceived as wasting perhaps the final years of a generational superstar's prime.
The golden days were long gone
Toby Moody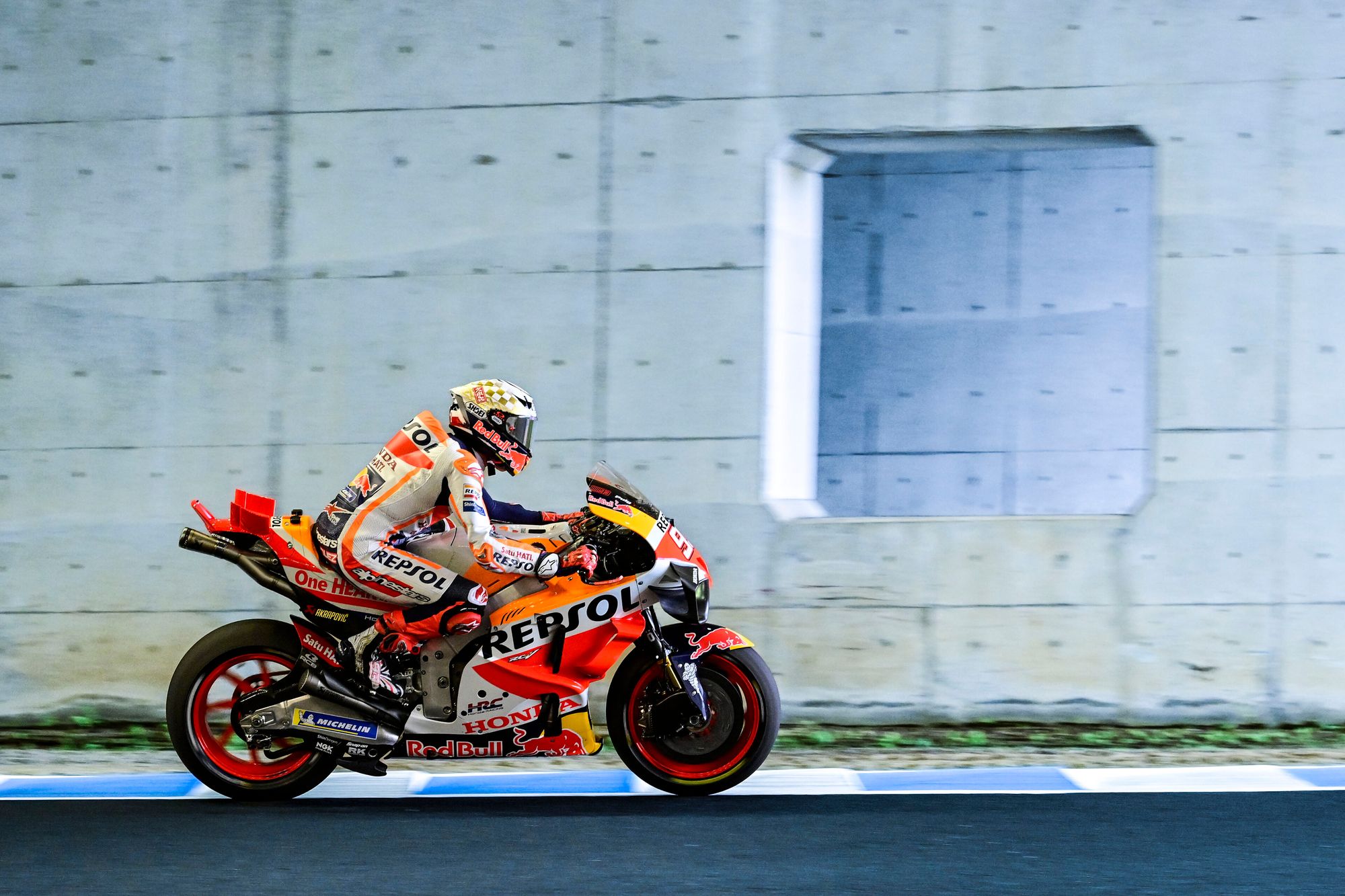 Although Marc is doing the right thing, this is all a shame that the might of HRC and the most successful, impressive, charismatic and most of all spectacular rider in recent times have fallen out.
That team spirit, the long nights poring over data, the joy and the parties when they won races and ultimately six MotoGP championships together…all gone.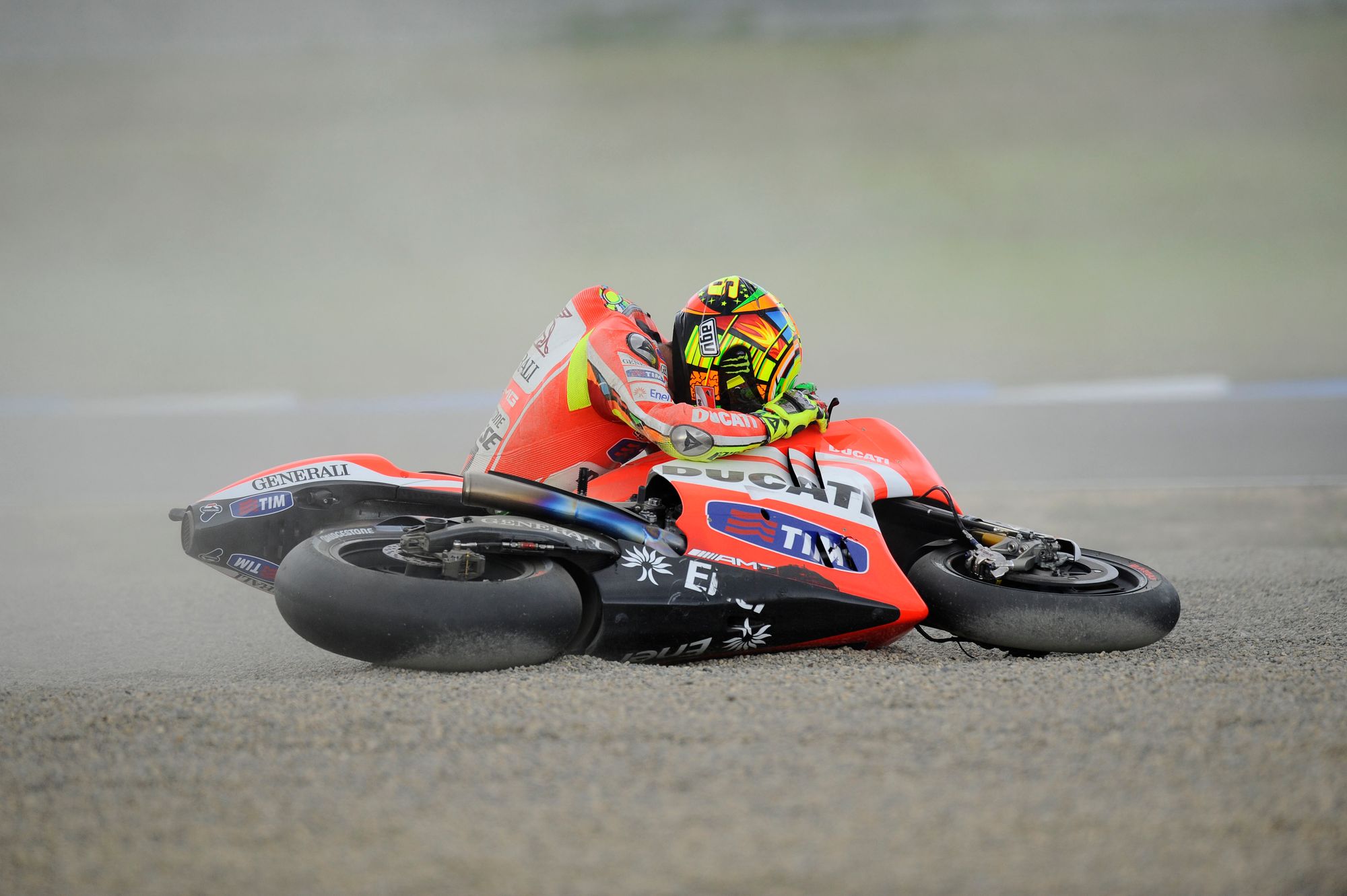 It's much like when Valentino Rossi rode the Ducati; we've just forgotten about those two seasons just as we've all not really registered what Marquez has done since Jerez 2020.
Our lack of memories has been accelerated by the never-ending recovery from the arm injury following the ridiculously hasty return. That's a crying shame for we will all remember him on a Repsol Honda, sliding and bucking his way around a race track for that huge smile and that infectious laugh to appear in parc ferme. Unforgettable golden days.
Will he succeed on a Gresini Ducati? He may well do, and he'll be spurred on watching a Pramac Ducati be so dominant in the hands of Jorge Martin as it is right now. The question is, will Ducati let them all fight the fair fight in 2024?
Hopefully he has already signed something with KTM for 2025, for that's ultimately the fresh start we all will relish seeing.
Painful but necessary
Glenn Freeman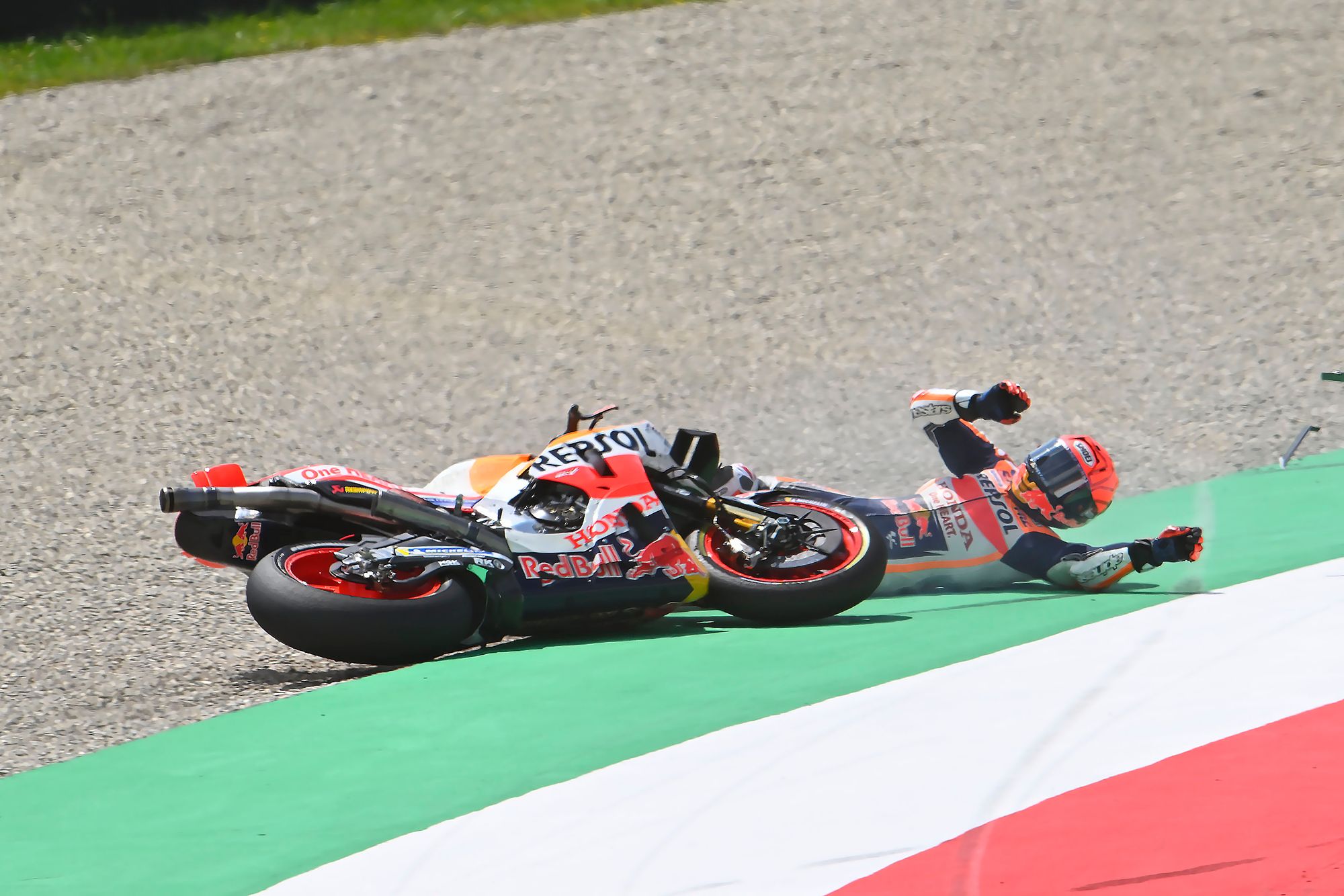 This had to happen. Common sense has prevailed and, in the long run, everyone will be better off because of it.
Marquez couldn't go to waste any longer riding these terrible bikes. He's given Honda enough time, and there aren't enough signs that it's worth him sticking around and continuing to risk hurting himself.
And Honda has got nowhere by working desperately to placate Marquez in the short-term rather than undertake a full reset of its MotoGP programme.
It's going to be a long road back for Honda from here, but it's the right decision to cut Marquez loose and begin a proper rebuild without all the added pressure and attention that comes from having an all-time great stuck on a bike way below his own level.
I just cannot believe Honda has sunk this low
Matt Beer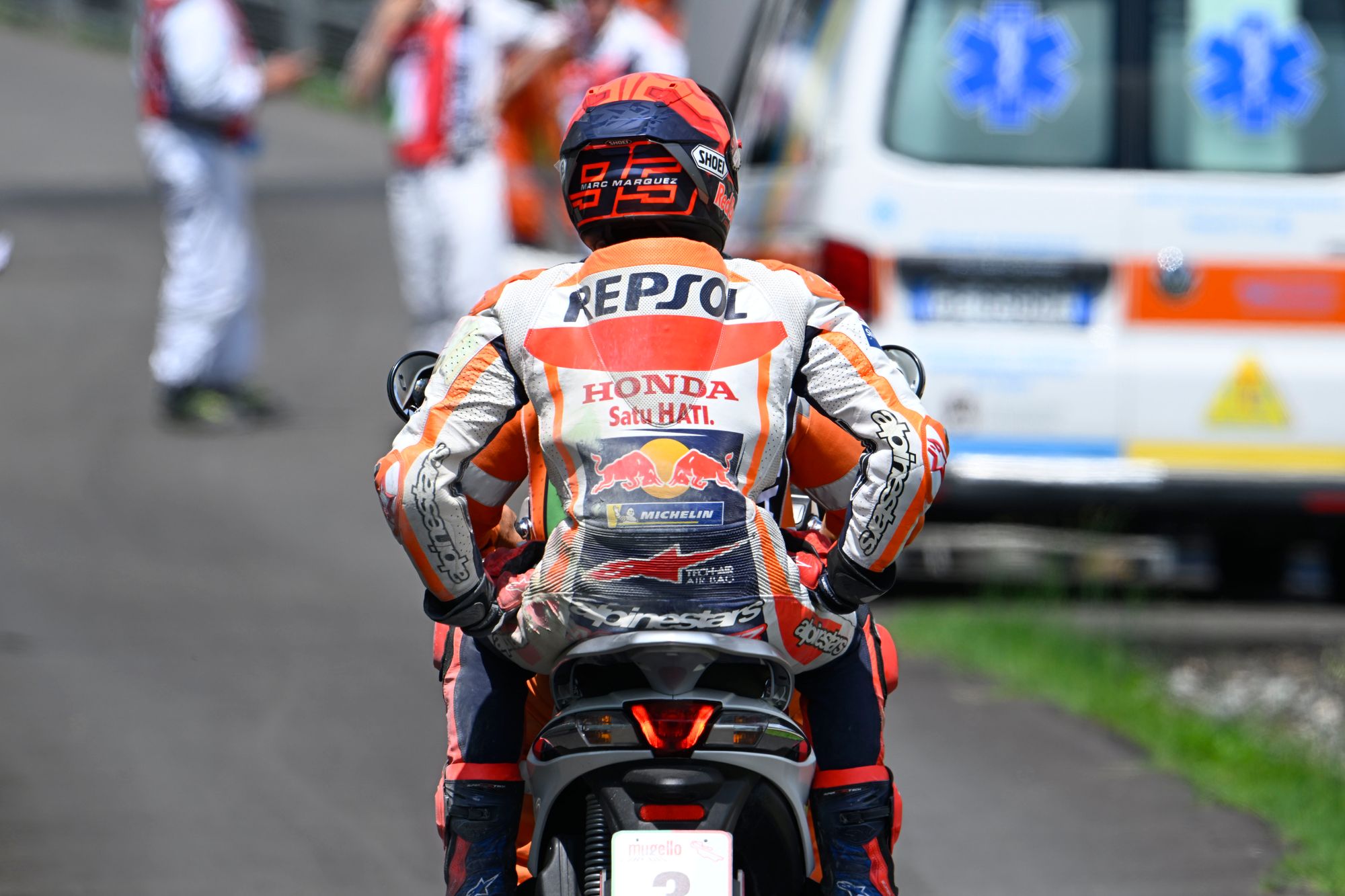 We've been talking about this prospect for weeks (in the case of Marquez joining Gresini, months in the case of him leaving Honda). We've not been shy about hoping for it, because it's such a great storyline. It's seemed logical given everything happening on track (and in the gravel traps earlier this year).
Yet it still doesn't seem real.
Not just the Marquez leaving element. But more the fact Repsol Honda has become so unappealing that a rider who's been so successful with it is willing to walk out mid-contract for a satellite bike elsewhere.
I could always imagine Marquez one day leaving for a massive payday or the legacy-securing challenge of winning a title somewhere else. But I always saw him leaving Honda on a competitive high still.
Not this. This is one of those storylines that makes you realise anything is possible in top-level sport.
There's so much to say about how it's come to this. There's so much to say about what it means for MotoGP 2024 and beyond.
But seeing that Repsol Honda statement land was just a moment of 'wow, ****. This is real'.
Relieved this didn't end even worse
Josh Suttill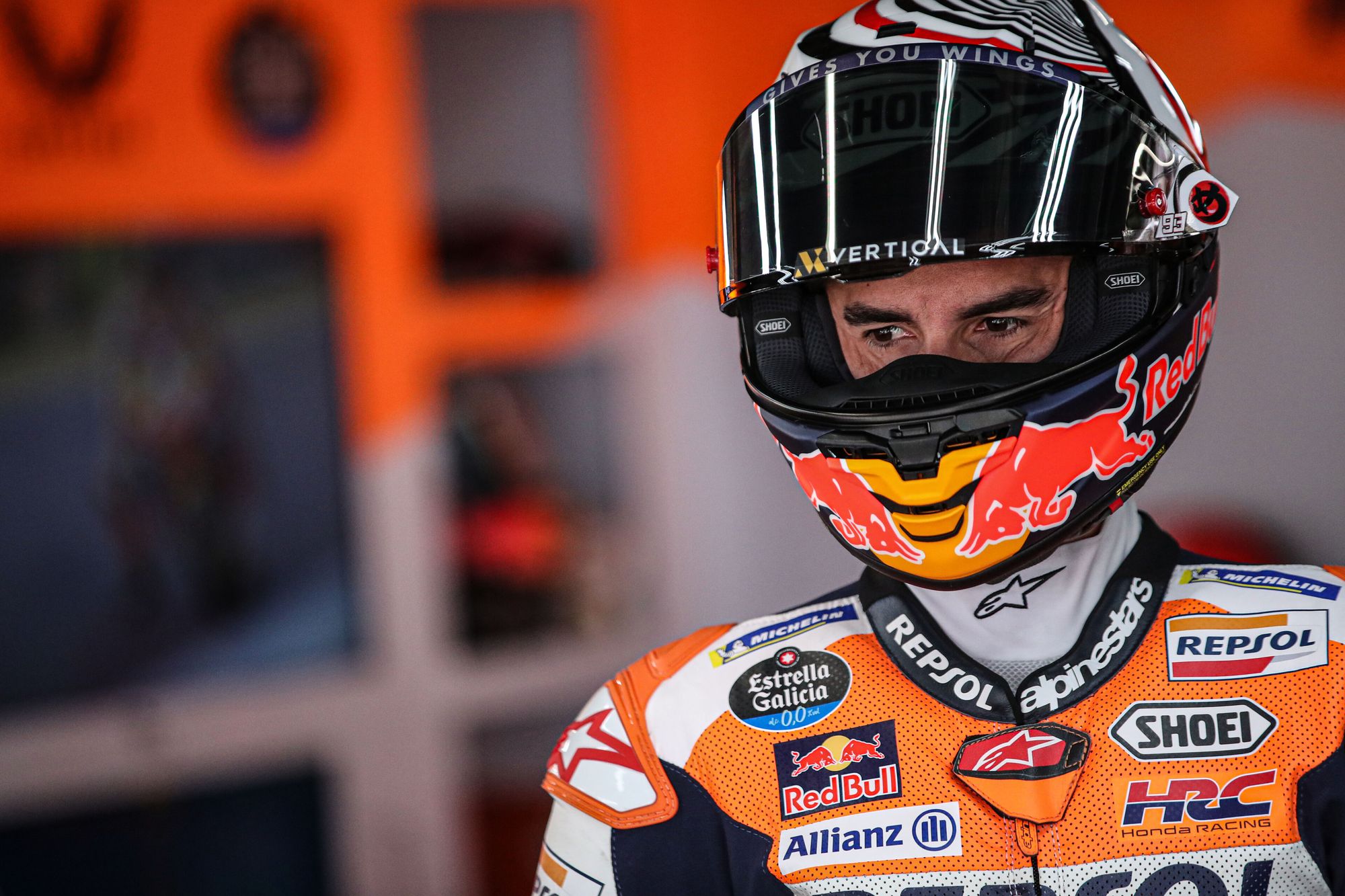 There were plenty of occasions since Jerez 2020 where I've feared Marquez's MotoGP career was effectively over.
Not least in the first half of 2023 where it felt like he was risking everything to drag something out of the Honda that just wasn't there.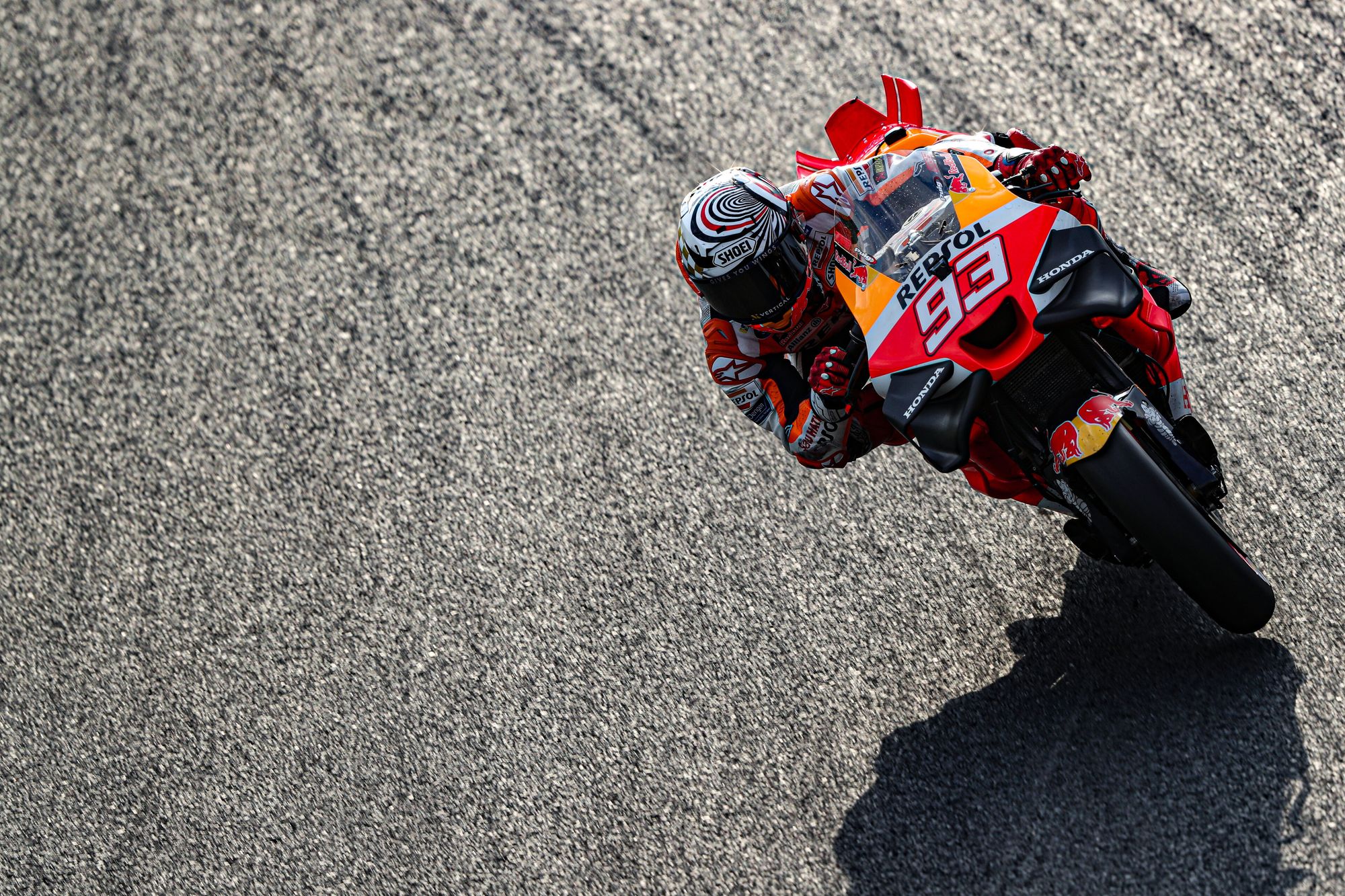 Thankfully that approach has cooled somewhat recently - likely as he's realised his future lies elsewhere - but I'll still be relieved come November when he steps off the Honda (hopefully) safe and sound for the final time.
Sticking around at Honda for 2024 felt pointless and it would simply be a year of holding your breath when watching Marquez inevitability try his best with machinery that's so unlikely to have improved much.
Riding a Ducati is of course not risk-free. But he's not going to have to stretch as far beyond the limits of the bike to get the results and that will make more comfortable viewing for all involved.