MotoGP title hopeful Jorge Martin believes the 2023 crown is being "stolen" from him through what he is convinced are circumstances out of his control.
Martin's title aspirations took a massive blow in Sunday's Qatar Grand Prix, as he limped home in 10th place while main rival Pecco Bagnaia finished second.
It ballooned the gap between them to 21 points - with 37 available in the Valencia finale - and came a day after Martin had taken a commanding win in the sprint while Bagnaia struggled.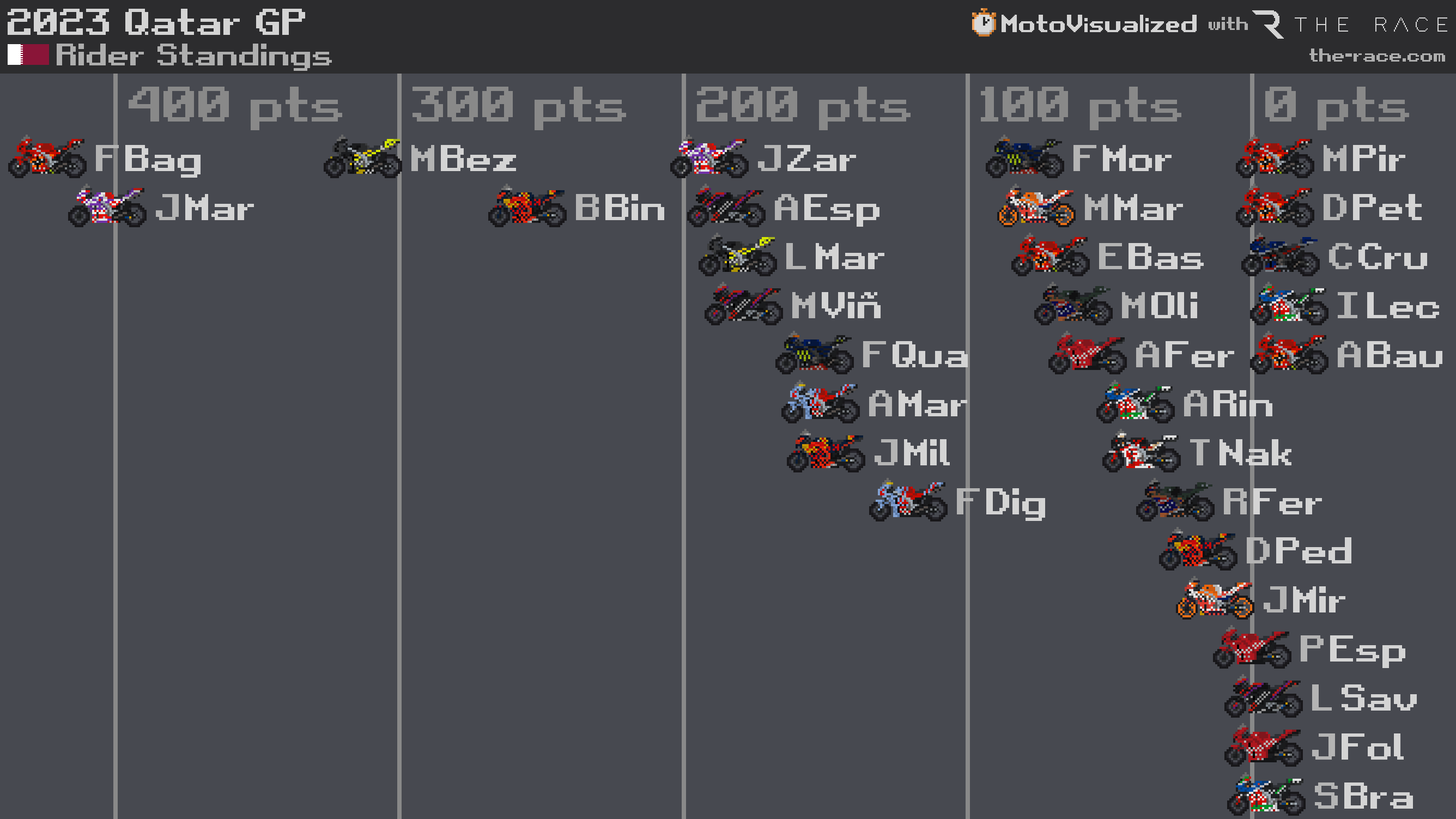 Martin's Sunday performance looked completely out of line with his recent form and, indeed, Martin dropped several heavy hints as to what he felt the problem was while still on the bike - meaningfully glancing back at the rear tyre on his Pramac-run Ducati.
Asked after the race what had happened, Martin replied sardonically: "Well, I don't know. It's difficult to say. It seems like I forgot to ride."
But, clearly angered but speaking in a matter-of-fact tone, he would not stay coy about what he saw as the culprit for very long at all.
"I think you could see already in the start, when my rear tyre started spinning, it was like a stone.
"Normally this happens when the track is dirty - it wasn't, because it was the grid - and when the tyre has maybe 30 laps [on it], and it didn't, because it was new. So, you can guess what happened, I think.
"And from that point I tried to manage a little bit but I felt I was crashing every corner from the rear.
"It's a pity that in a championship like this, after such a great season, working hard, I feel like they stole it from me.
"Because I think I could've done it before this race - now it's really difficult."
Tyre quality is a commonly-evoked culprit when MotoGP riders discuss disappointing sessions, but it is one routinely disputed by supplier Michelin. And riders are often careful not to blame the tyre provider directly.
There was no such care in Martin's words.
"I was the only rider in all the grid, in all categories, that this happened to," he said.
"So for sure there was something wrong with the tyre. And after three laps I understood that it was impossible to do the same as yesterday.
"It's a pity that this happened to us. For sure I think they need to improve. It's unacceptable that a MotoGP championship is decided by a tyre.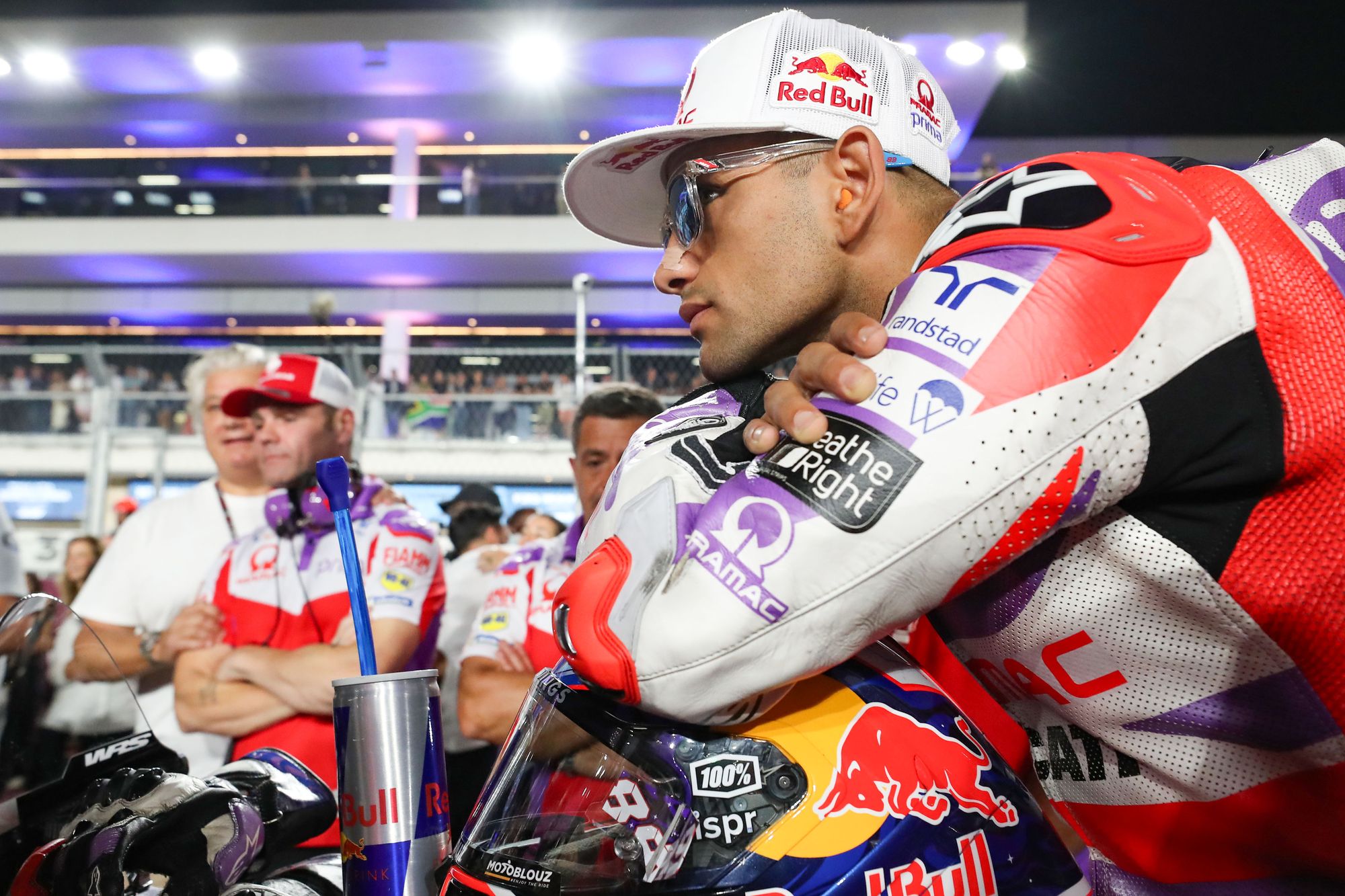 "Maybe it sometimes happened to Pecco, he said before. It never happened to me, but today it was difficult to finish the race.
"I am happy and proud about myself because I finished. Because it was super complicated."
Indeed, Bagnaia spoke of a "different feeling" from a rear tyre as recently as Saturday, though he never went as far as to say he attributed that to an inferior product.
"At some point I started laughing," Martin said of his emotions on the bike - pointing out the massive pace contrast between Sunday, when he was barely dipping into the 1m53s range, and Saturday, when he had been reeling off 1m53s laps for fun.
"It's not that they beat me on the track. Because with the same conditions, trust me, I was able to win today. But yeah at some point I was frustrated. It was like a big relationship, but only for 40 minutes. I had all the moments.
"But, you know... I am frustrated for sure because I think I deserve also this championship and we lost a big part today."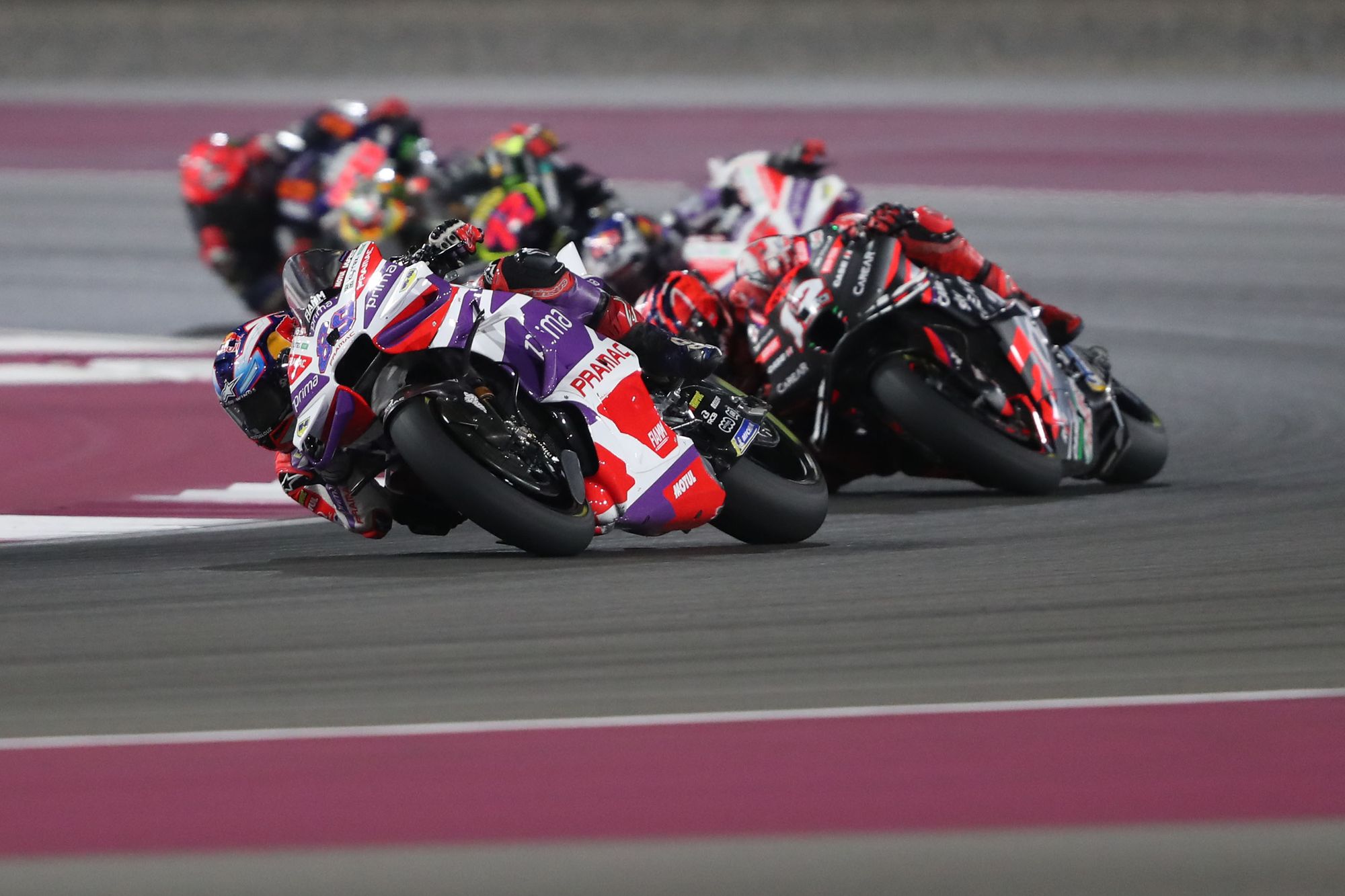 Of Michelin, he said: "I guess they don't want to decide the championship. They want to be competitive, they want... I think so, I hope so, that they want to give us the same conditions.
"But, I mean, I lost 1.5s of pace in one day. I think I didn't forget how to ride.
"They need to improve and they need to analyse why this happened, so it doesn't happen again in the future.
"Hopefully I can battle for more championships in the future, but today I feel a big loss, because it's really difficult now."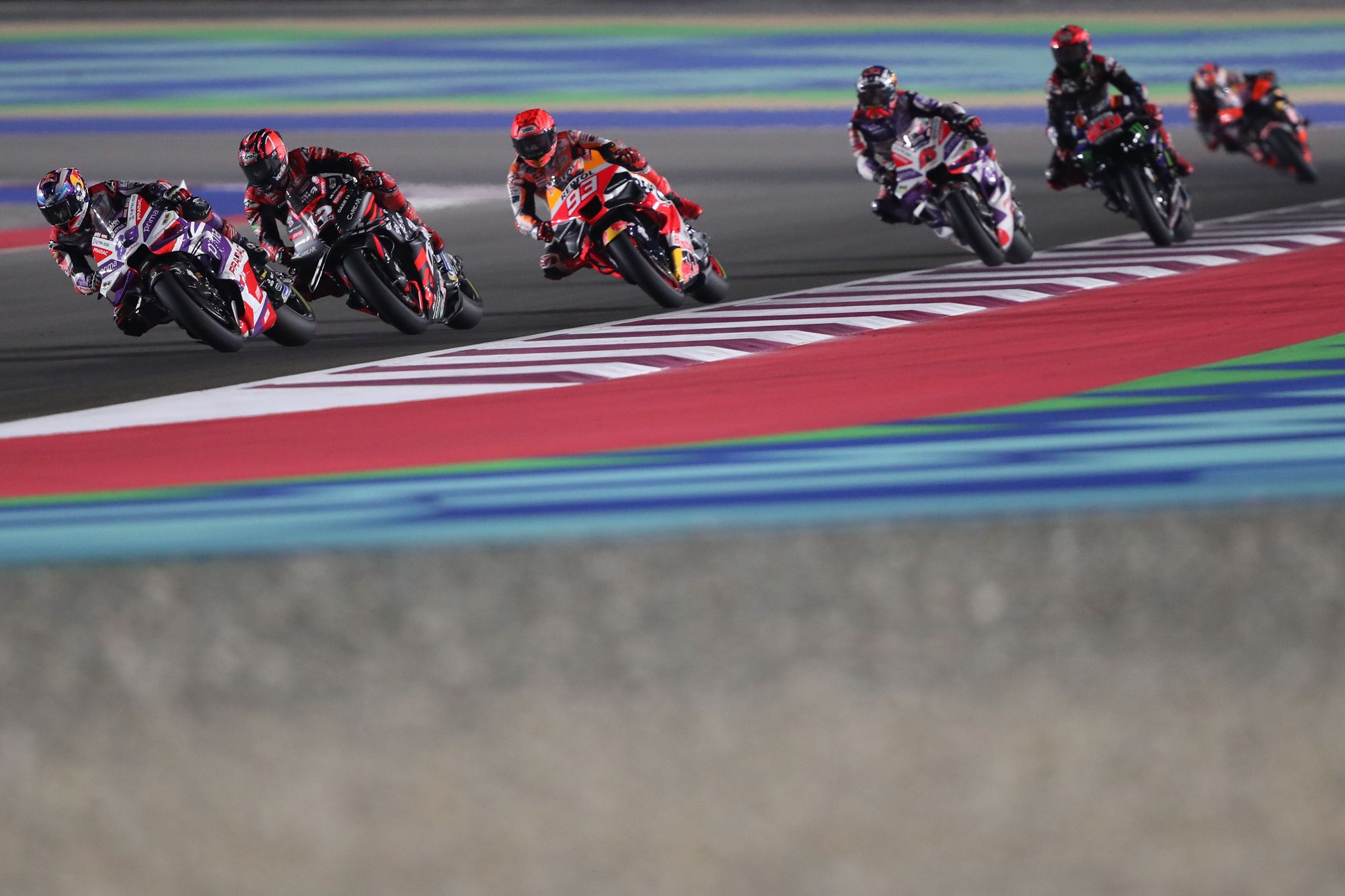 When contacted by The Race about Martin's comments, a Michelin spokesperson said that while the firm needed time for a full analysis, its initial investigation showed no problems with his tyres.
No issues were noted with pressures or temperatures, and Michelin registered less graining on Martin's tyres than on seventh-place finisher Fabio Quartararo's.
The spokesperson added that the tyres were a fresh production batch shipped straight to Lusail, so there would have been no problems caused by storage time.