A "very angry" Aleix Espargaro believes Franco Morbidelli's criticism of him after their altercation during Qatar Grand Prix MotoGP practice crossed a line.
Espargaro slapped Morbidelli across the helmet during an on-track disagreement in Saturday morning practice at the Lusail venue - something he maintained he wasn't intending to do.
But it left the normally reserved Morbidelli boiling with rage, and his very scathing comments towards Espargaro included the line "I wonder what he will say to his kids".
Espargaro expressed his regret over how he came across via social media on Saturday and did so again in his media appearance on Sunday. He was given a six-place grid penalty and €10,000 fine for his actions.
He had not spoken to journalists the day prior because he was getting medical attention after sustaining what turned out to be a small ankle fracture in a sprint race collision with fellow Aprilia rider Miguel Oliveira, who is out for the season.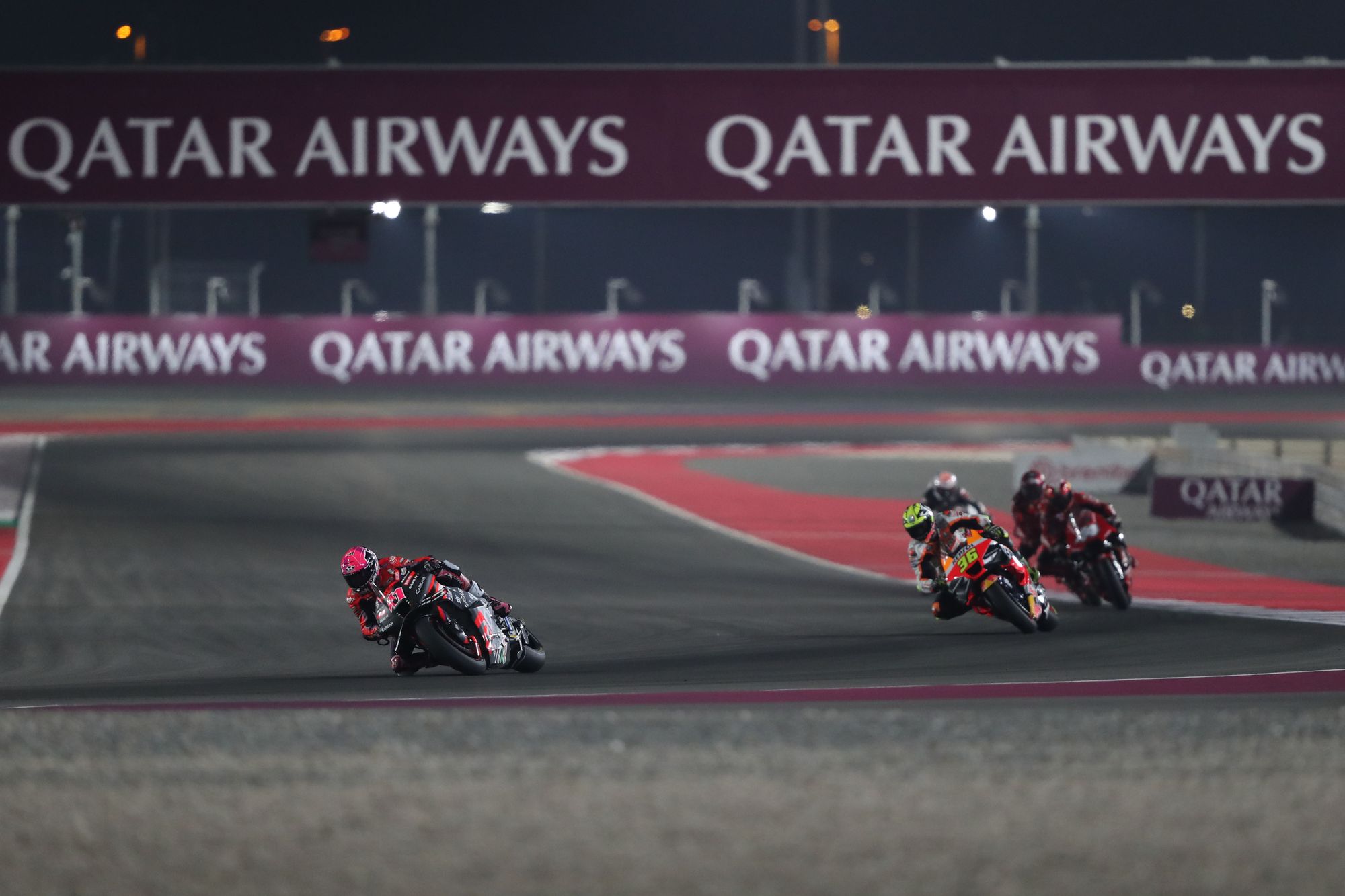 Espargaro was passed fit to ride on Sunday but pulled over after six laps. He had been given a "bomb of drugs" to numb the pain, but said the blood in his left leg created a compartment syndrome-like feeling that meant he wasn't able to properly shift gears.
When asked after his shortlived race about the Morbidelli encounter from the day before, Espargaro said he was "ashamed" about the image but felt there was mitigating context.
And part of this mitigation, he felt, was his insistence that Morbidelli is a repeat offender.
Espargaro had already criticised Morbidelli last year, and this time pointed out him getting in the way of team-mate Fabio Quartararo at Sepang last week.
"I said before, first thing is that I'm very sorry and ashamed, for my team and myself," said Espargaro.
"Obviously if you just saw the last part of the story, I fully accept the responsibility.
"It was not my idea to punch him or whatever, my idea was just to [push him off and] make him go away, but anyway, my mistake.
"But in my opinion it's not fair to just watch the last five seconds.
"For me, Franco, it's one year and a half that he's cruising all around the world on tracks. It's his attitude, he has no respect for nobody.
"Last race was with his team-mate, no penalty."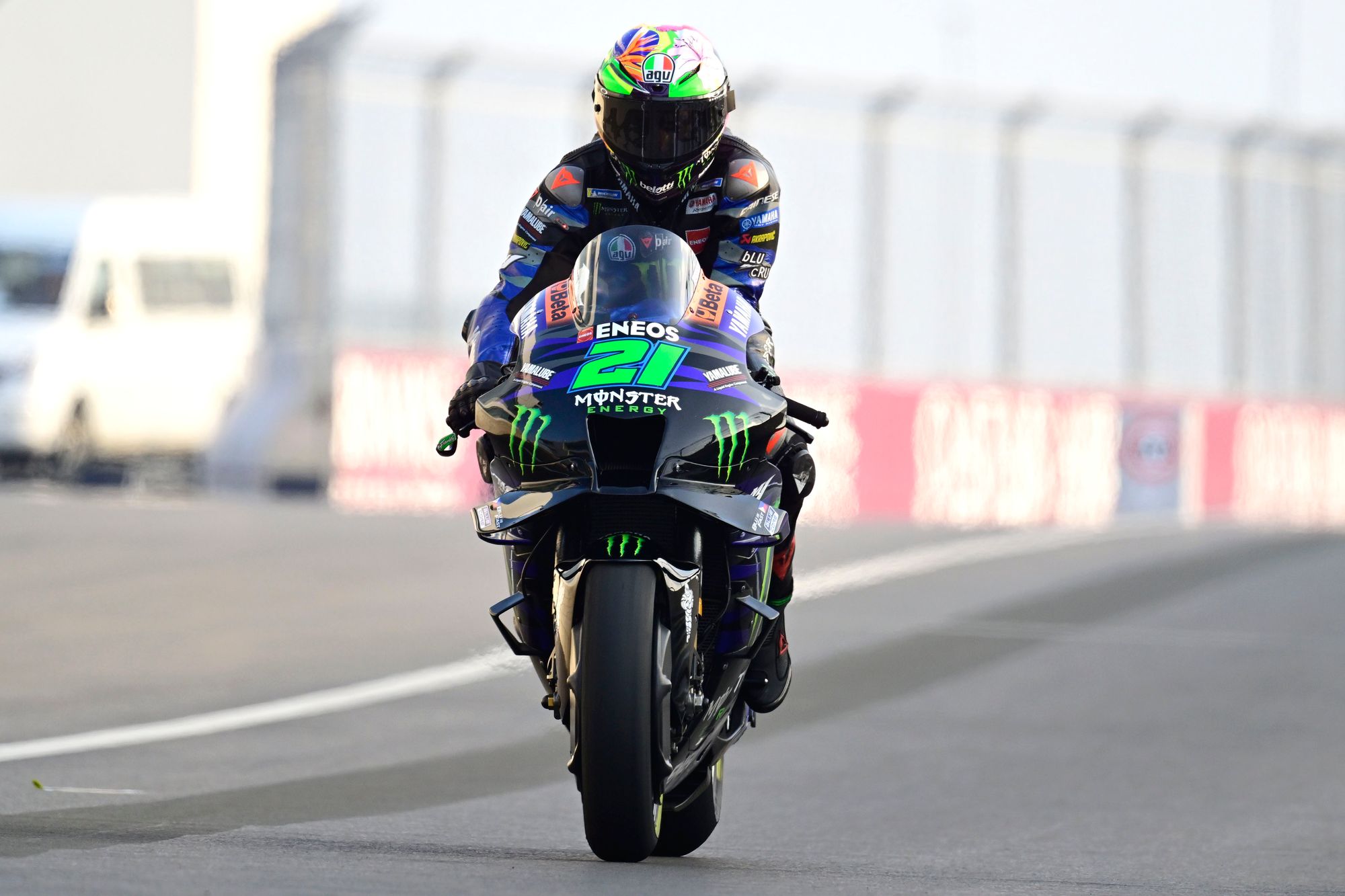 Espargaro also referenced Morbidelli's attempt to shake off Marc Marquez in qualifying at Sepang, which he described as Morbidelli "calling him [Marquez] like a dog".
"Yesterday to me, three times, when I was trying to come back into the track, he impeded me three times," Espargaro continued.
"And then I reacted bad, I reacted very bad. And I'm sorry for my reaction. But I think it's not really fair to just judge the last five seconds."
However, what incensed Espargaro more - predictably - was the comment in reference to his children.
"The thing that I'm more angry [about] and it will not finish here, is to the press he talked about my family and my children, and this for me is not fair.
"What he did, he went over [the line]. I'm very angry."