Following the high-profile altercation between Franco Morbidelli and Aleix Espargaro during MotoGP free practice for this weekend's Qatar Grand Prix, there was unsurprisingly considerable interest in hearing from the pair after Saturday evening's sprint race at the Lusail circuit.
Unfortunately, contact between @_moliveira88 and @AleixEspargaro cut not just their #TissotSprint short but @Bestia23's too! 💥

Speedy recovery to both Aleix and Miguel! 🤞#QatarGP 🇶🇦 pic.twitter.com/t4J8w2Fah8

— MotoGP™🏁 (@MotoGP) November 18, 2023
However, with Espargaro crashing out of the sprint when hit by fellow Aprilia rider Miguel Oliveira and subsequently left needing medical treatment for a cracked fibula, it was instead left largely to brother Pol to defend him from a veritable onslaught from the normally mild-mannered Morbidelli.
Morbidelli's dual anger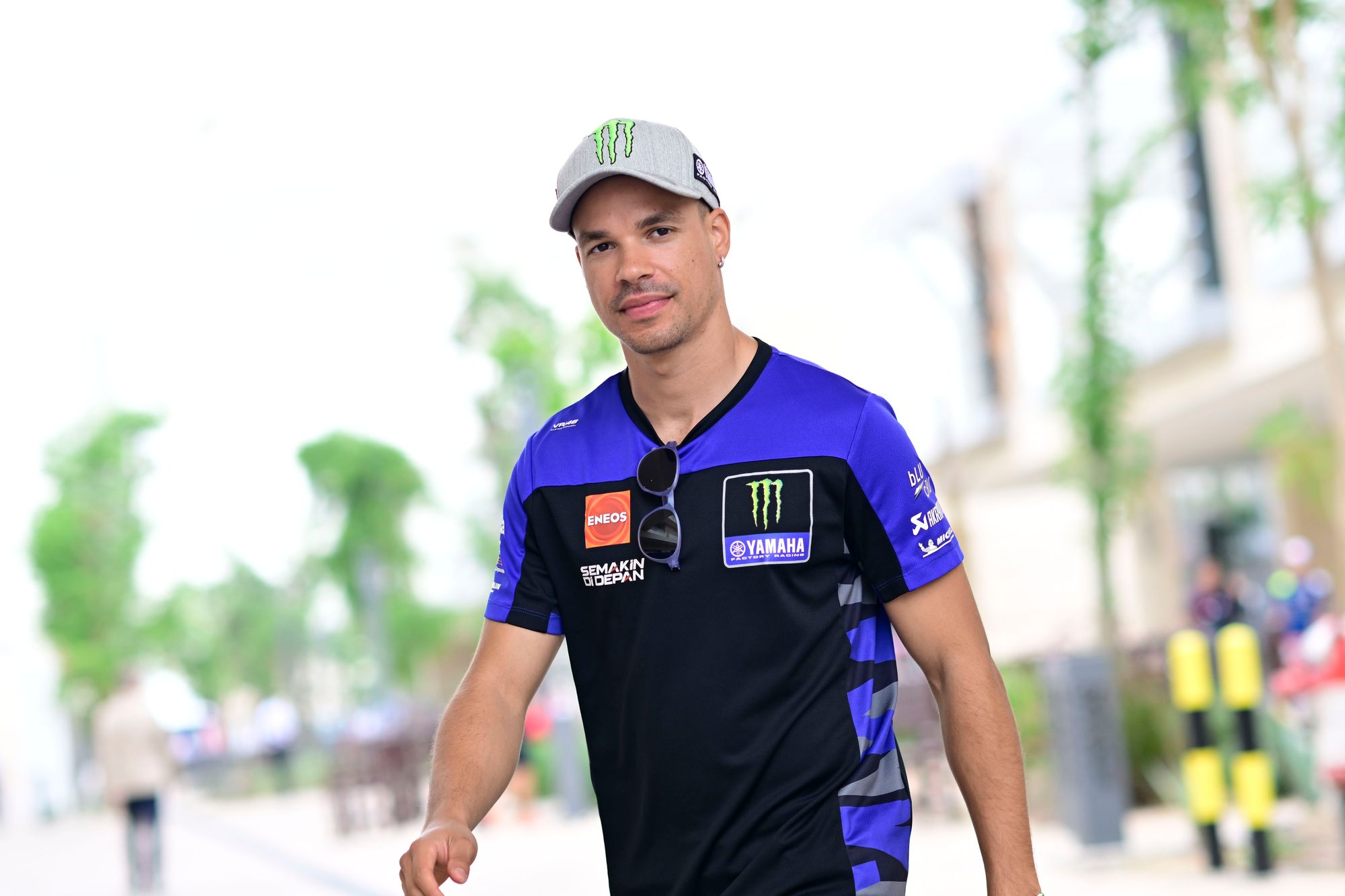 One of the more calm and collected racers on the MotoGP grid, Yamaha racer Morbidelli nevertheless didn't hold back when he got to the media, slamming Espargaro for the lack of respect shown as Aleix slapped him across the back of the head for getting in his way during the session.
"I was having my practice," Morbidelli explained, "and then Alex Marquez crashed in Turn 2 and there was a yellow flag. [Jorge] Martin in front of me slowed down, I slowed down as well, but by the time we reached Turn 4, Aleix overtook me. I overtook him back because I wanted to get back my original position, and then he overtook me like crazy into Turn 6.
"He was almost crashing, almost making me crash. And then when I was trying to tell him to take it easy- because, as always, after he banged on me, he got angry and started to make bad gestures, as he always does. When I was telling him to take it easy and chill out, he did what you all saw.
Tempers flared between @AleixEspargaro and @FrankyMorbido12 in FP2 earlier on! 😱

The Spaniard has been fined and handed a 6-place grid penalty for Sunday's race ⚠️#QatarGP 🇶🇦 pic.twitter.com/0wOq1emo6x

— MotoGP™🏁 (@MotoGP) November 18, 2023
"It's a huge disrespect action towards me. It's difficult to take, but I take it."
Espargaro received a six-place grid penalty for his action, as well as a €10,000 fine.
This meant Morbidelli's fury wouldn't just be aimed at the Aprilia rider.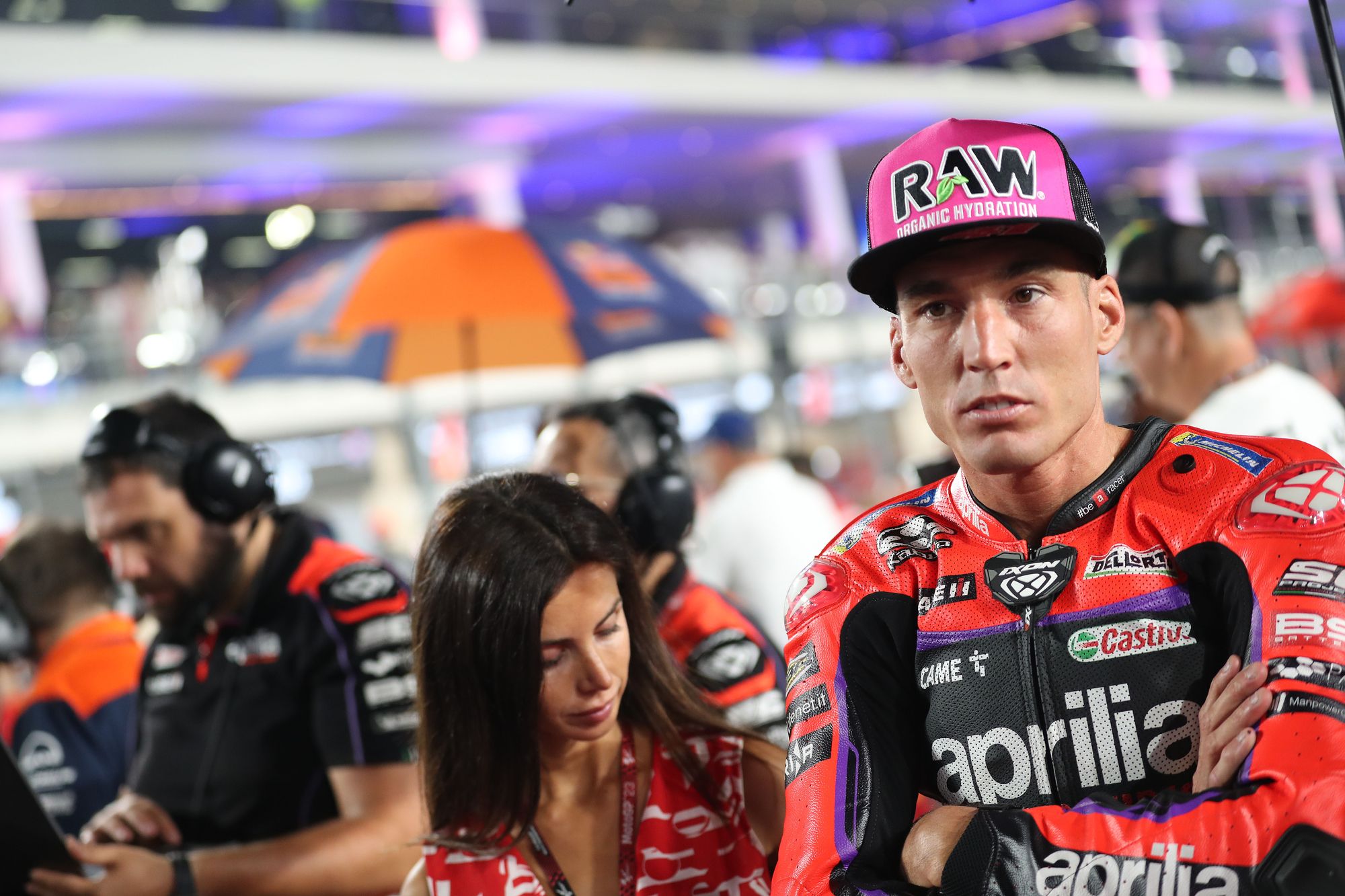 "The stewards have analysed everything and have taken the countermeasures that they thought was more rightful," Morbidelli said.
"What they did actually is put him by my side in tomorrow's race and made him race in today's [sprint] race as if nothing had happened."
Indeed, Espargaro is due to line up 16th - on the same sixth row as Morbidelli - on Sunday if he is passed fit to ride.
"To me they did nothing," Morbidelli continued of the stewards, "because what he did today is such a big disrespect towards another competitor that in another sport would have been treated in a different way. It's OK, I keep going.
"I don't want to say what is an appropriate punishment, but putting him by my side in tomorrow's race is joking with us. This also is disrespectful. They gave him exactly six positions in tomorrow's race and he's going to be by my side.
THAT @AleixEspargaro incident will undergo a thorough investigation. 🤯#MotoGP|#QatarGP 🇶🇦 pic.twitter.com/uCQhBOSkD6

— MotoGP on TNT Sports (@motogpontnt) November 18, 2023
"I want to see him 100 metres away from me always, but instead he will be by my side.
"We've seen him overreacting many times in his career. He has much more episodes to be ashamed of than to be proud of. I guess it is what he is, and I wonder what he will say to his kids."
Espargaro did not face the media as he underwent medical examination on his right leg. He did write on social media that his "reaction was very bad" in the Morbidelli encounter.
"He impeded me two times. I lost my patience, and for that I was given a penalty," Espargaro said.
"From my point of view it's a bit too much but I accept it because the image I gave is very bad, and it's a pity because so far we had had a good weekend and we were fast."
Pol's plea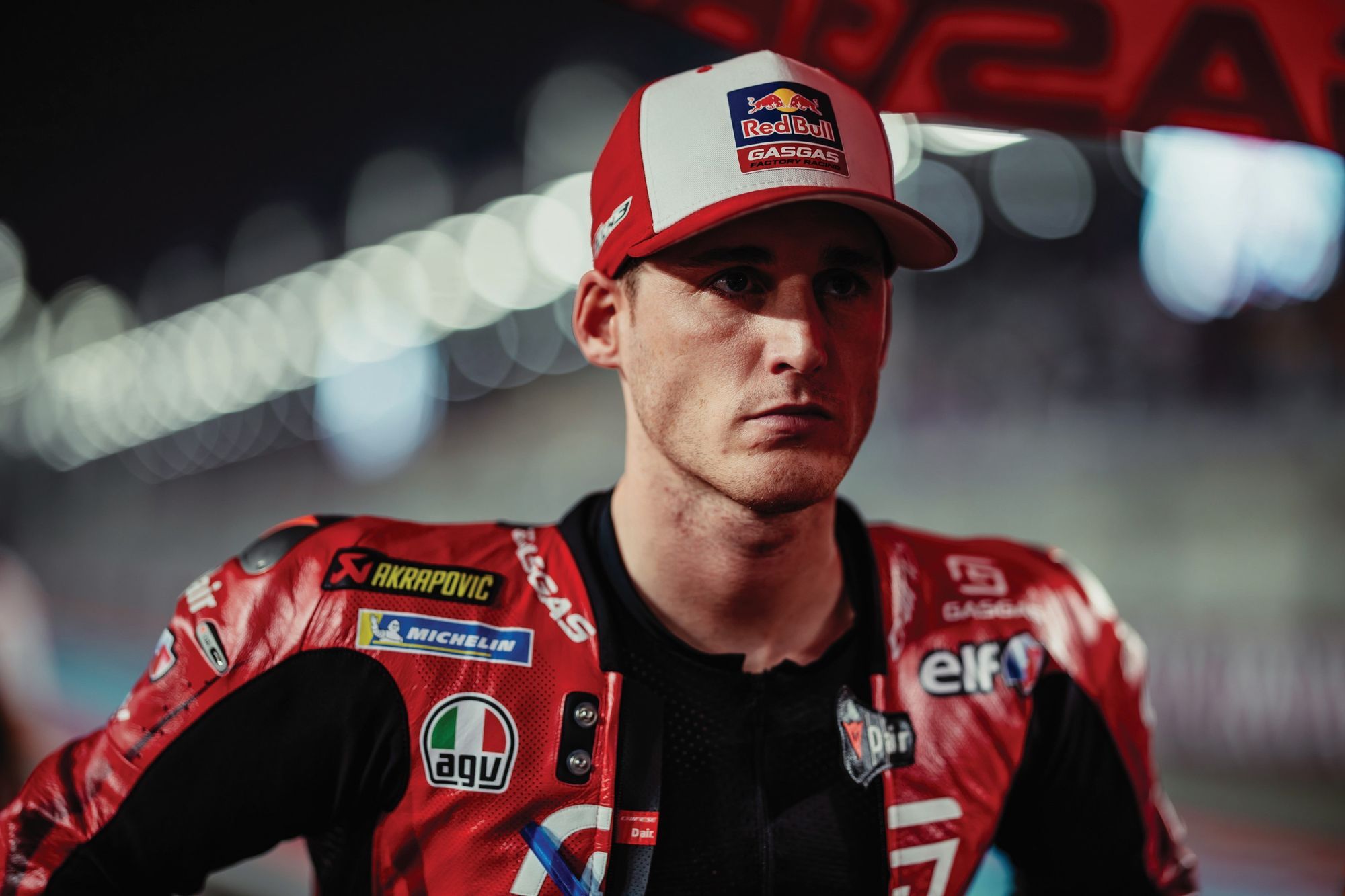 In the meantime, it was his brother Pol who perhaps accidentally ended up defending Aleix, or at least clarifying what he believed was the trigger.
In doing so, Pol also spoke about his own disagreement with a fellow rider from earlier in the weekend - a Friday practice tangle with Marco Bezzecchi that ended with the VR46 Ducati rider repeatedly nudging the younger Espargaro's KTM during the practice starts.
The full thing as to why Bez gave @polespargaro a few little nudges 👇#QatarGP 🇶🇦 pic.twitter.com/p70WVKXL4v

— MotoGP™🏁 (@MotoGP) November 17, 2023
"I really like Bezz, he's a very good guy. We do mistakes but at the end of the day we like each other, we are competitors. And we're just going to have a beer tomorrow, it's okay," he said.
"You can take it in many ways, but if you have not been on a MotoGP bike at 360kph, with the heart rate so high, the adrenaline to the clouds… I understand in this new era of social media where everyone can say the bullshit that they want and no one penalises them for it, I understand that people like to talk.
"But I think it comes with maturity and some intelligence that if you have not been in this situation on a MotoGP bike with this heart rate and this adrenaline, you cannot understand what we the riders are feeling and why we take some decisions that are wrong, but at the time you can understand.
"I'm not saying that what Aleix did was good or bad, or that what Franco did was good or bad, I'm just saying that we all need to understand that in some moments, our situation as a rider is quite traumatic."
Bezzecchi's side of the story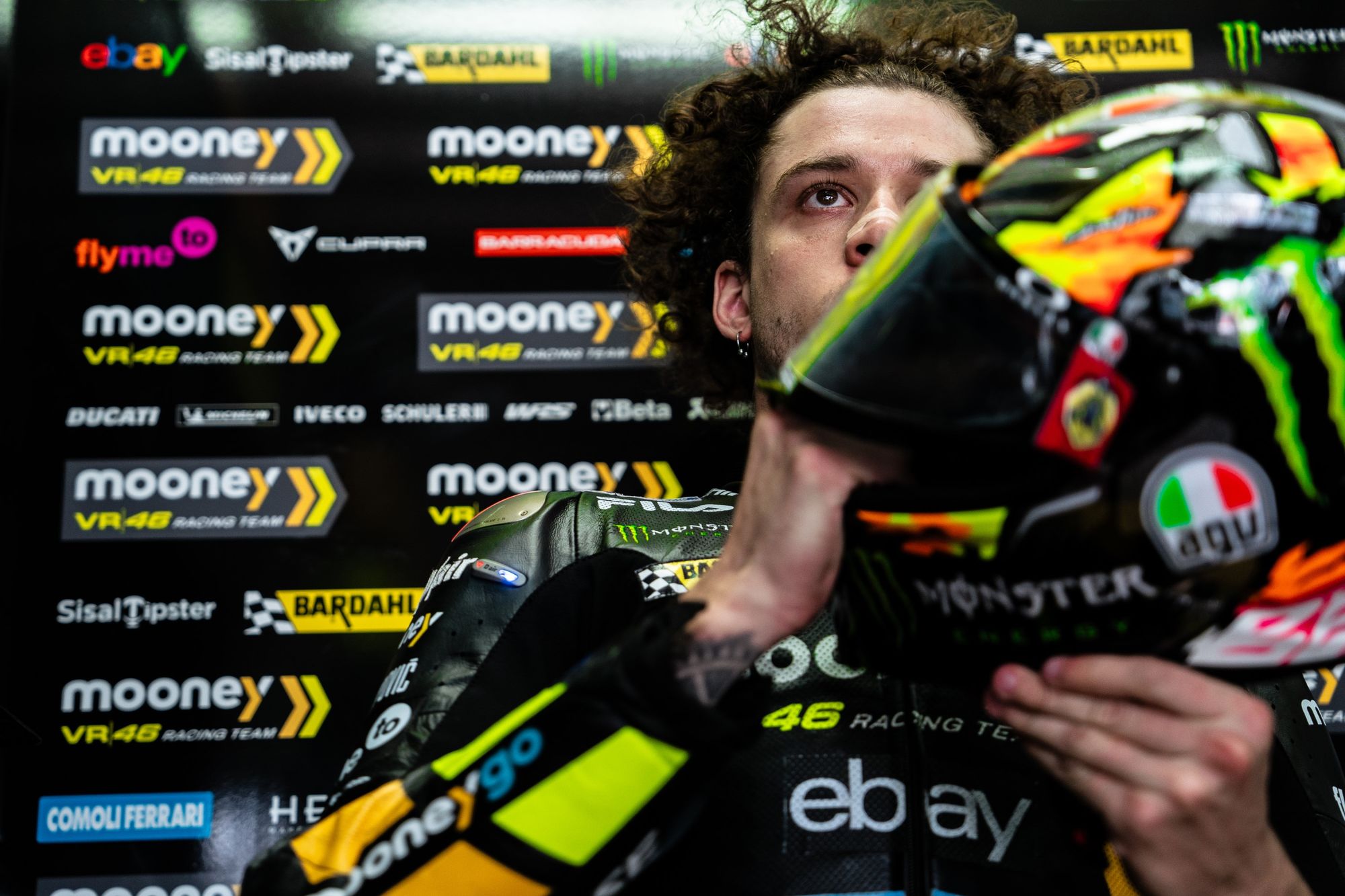 Bezzecchi, who had not spoken to the media on Friday, was also keen to clarify the following day that what had started as a bit of aggression between himself and Pol had quickly turned into something else - at least in his eyes.
"After the chequered flag," he explained, "I was looking at the big screen into corner one, and I passed a bit too close to him. After he cut my line, I was a bit scared, so I got a bit nervous with him - and he was scared maybe for my pass. We had a bit of overtakings on the in-lap, but afterwards I started smiling because we were like kids!
"In the [practice] start, I touched him, but he didn't look around! I wanted him to turn around and say hello, but in the end he was maybe very angry. I was already smiling, but after I met him I said that I was a bit nervous in the beginning, but after I was smiling and he was smiling, too.
"It was more dangerous what happened today with his brother!"