Now that current Pramac MotoGP rider Johann Zarco is definitely joining satellite team LCR for 2024, as originally planned, rather than filling the Marc Marquez-shaped hole at Honda, the factory squad faces something of a dilemma when it comes to finding his replacement.
So, with its options limited, contrary to what you might think there's one name that makes a lot of sense: former Honda racer Pol Espargaro.
Espargaro is, of course, a former rider for the team. He completed two difficult seasons with Honda in 2021 and 2022 before returning to Austrian brand KTM on a two-year deal, albeit under Gas Gas branding at satellite team Tech3 rather than the factory Red Bull colours he rode in from 2017-20.
His time with Honda hadn't been a happy one. Espargaro scored just two podiums in two seasons and spent most of his time there struggling to adapt his riding style to the RC213V's seemingly unique characteristics. In the end, his results were made to look even more average in comparison to team-mate Marquez.
As Marquez continued to rack up victories and podiums on the other side of the garage, despite still struggling with the effects of his career-threatening fall at Jerez in 2020, Espargaro's two championship finishes of 12th and 16th meant that when the option to return to KTM came up, he jumped at the chance - leaving the Repsol bike behind for 2020 world champion Joan Mir to pick up.
But it's since become more and more apparent that Espargaro's woes on the machine were more to do with a bike becoming increasingly hard to be competitive on, with Mir so far re-emphasising the point by recording only three Sunday points-scoring finishes from the 11 races he's contested in 2023.
Names so far linked to Marquez's vacated seat include both Miguel Oliveira and Maverick Vinales, with Honda believed to have reached out to the pair of Aprilia-contracted racers to use some of the surplus budget created by not having to pay Marquez's estimated €25million salary.
But in Espargaro there's perhaps something more important he can offer than either Vinales or Oliveira can: It's not just his MotoGP experience on multiple machines, but he's a rider who knows exactly what to expect from the Honda and who should be able to bring valuable development experience to help get it back in shape.
Espargaro was at KTM from its MotoGP debut through its transformation into a race-winning package before leaving in 2020. It's obvious that the 32-year-old knows how to develop a MotoGP machine. He also brings the added benefit of having a riding style not that far away from that of Mir, something that would help Honda define a clear direction for the bike.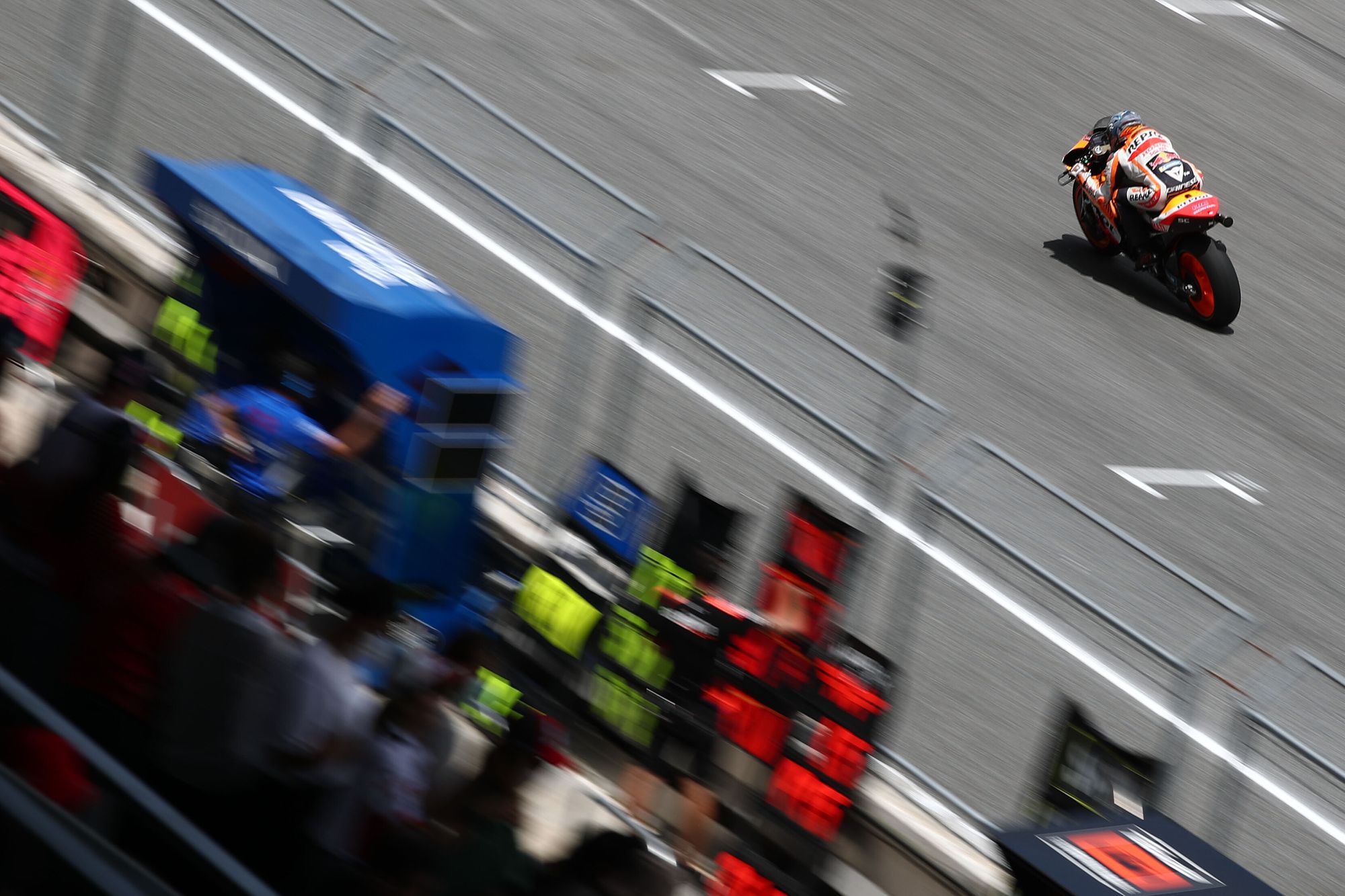 And there's another huge benefit that should make Espargaro a contender for the Honda spot: unlike the others being considered for the seat, right now his contractual situation is far more open.
He originally rejoined Gas Gas on a two-year deal, but its announcement earlier this month that he had been unceremoniously benched for 2024 to make room for Pedro Acosta, effectively demoting him to a test and wildcard role, means he is only due to compete at a handful of races next season. That, too, after a 2023 campaign marred more than anything else by the life-threatening injuries he sustained at the opening round at Portimao back in March.
But while the idea might in theory be a good fit for both parties, it's one that Espargaro said he believes is unlikely to happen, at least for now, when asked about that prospect by The Race ahead of this weekend's Australian Grand Prix.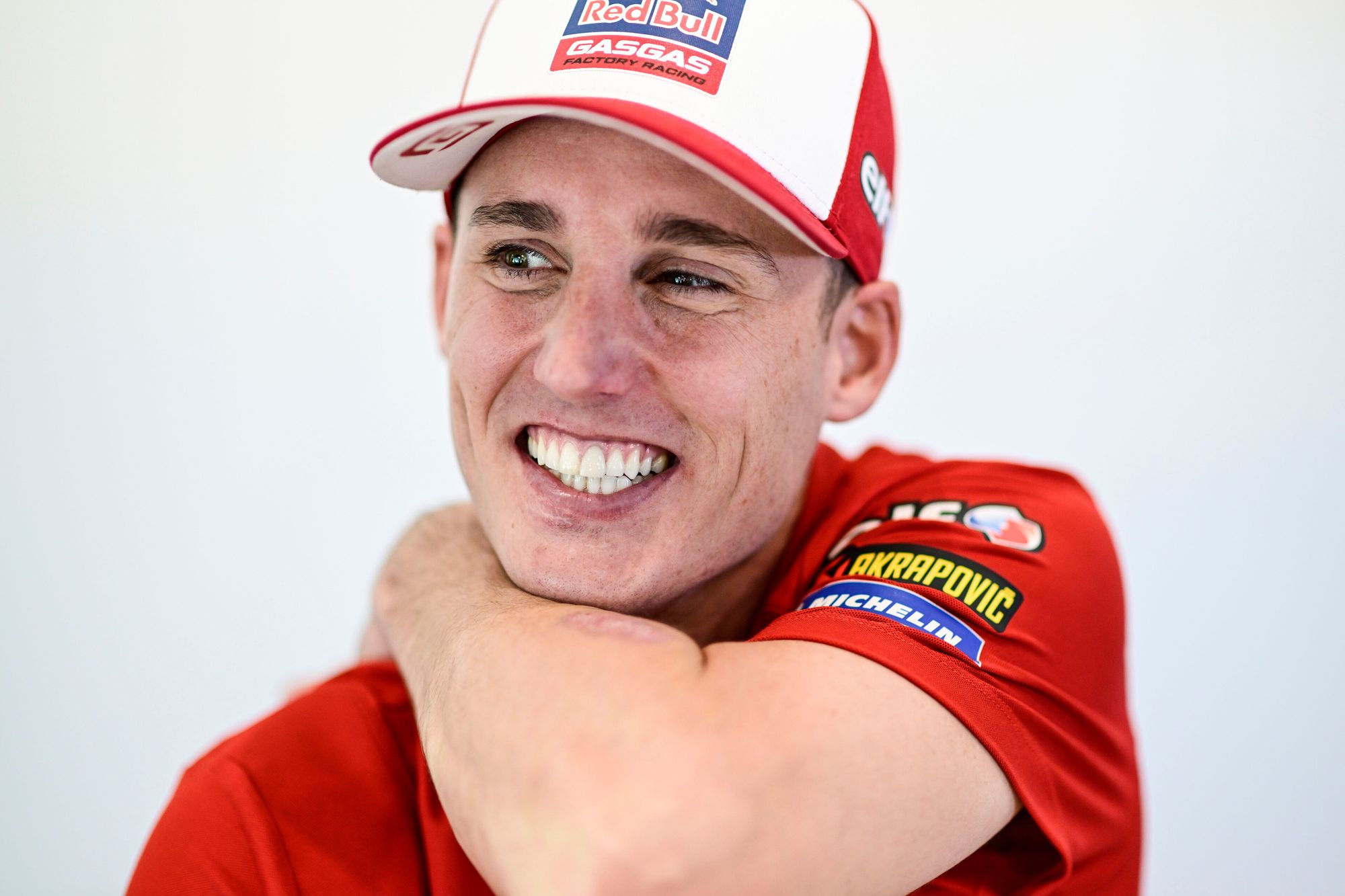 "I have no idea," he admitted. "In 2025 also there is a new season with new spots coming, but it's not something that I'm thinking about at the moment.
"I have a role next year that is already clear and fixed. I want to do that role as best as possible, and I want to be competitive.
"I'm more or less competitive now, and I'll have more time to understand the new bike. Then we'll see, but I don't want to expect anything. It generates a lot of frustration if it doesn't happen, so I just want to focus on my day, on being fast, and being proud of what I'm doing and useful to the factory."