Marc Marquez's ultra-successful 11-year MotoGP tenure with Honda risks ending with a whimper rather than the bang his 2023 form had occasionally promised.
Marquez's farewell Honda season, ahead of a switch to Gresini and a year-old Ducati bike, is already not devoid of highlights, with a "romantic podium" on Honda's home soil at Motegi having ensured there'll be something to remember.

But bettering or even matching that looks a tall order for Marquez because he still cannot put himself in or near those positions in the classification without a more-than-is-acceptable risk of crashing.
Marquez hasn't won since 2021 at Misano, but Phillip Island - which hosts this weekend's race - was where he came closest in the interim, finishing just two tenths off winner Alex Rins in an Australian Grand Prix dogfight last year.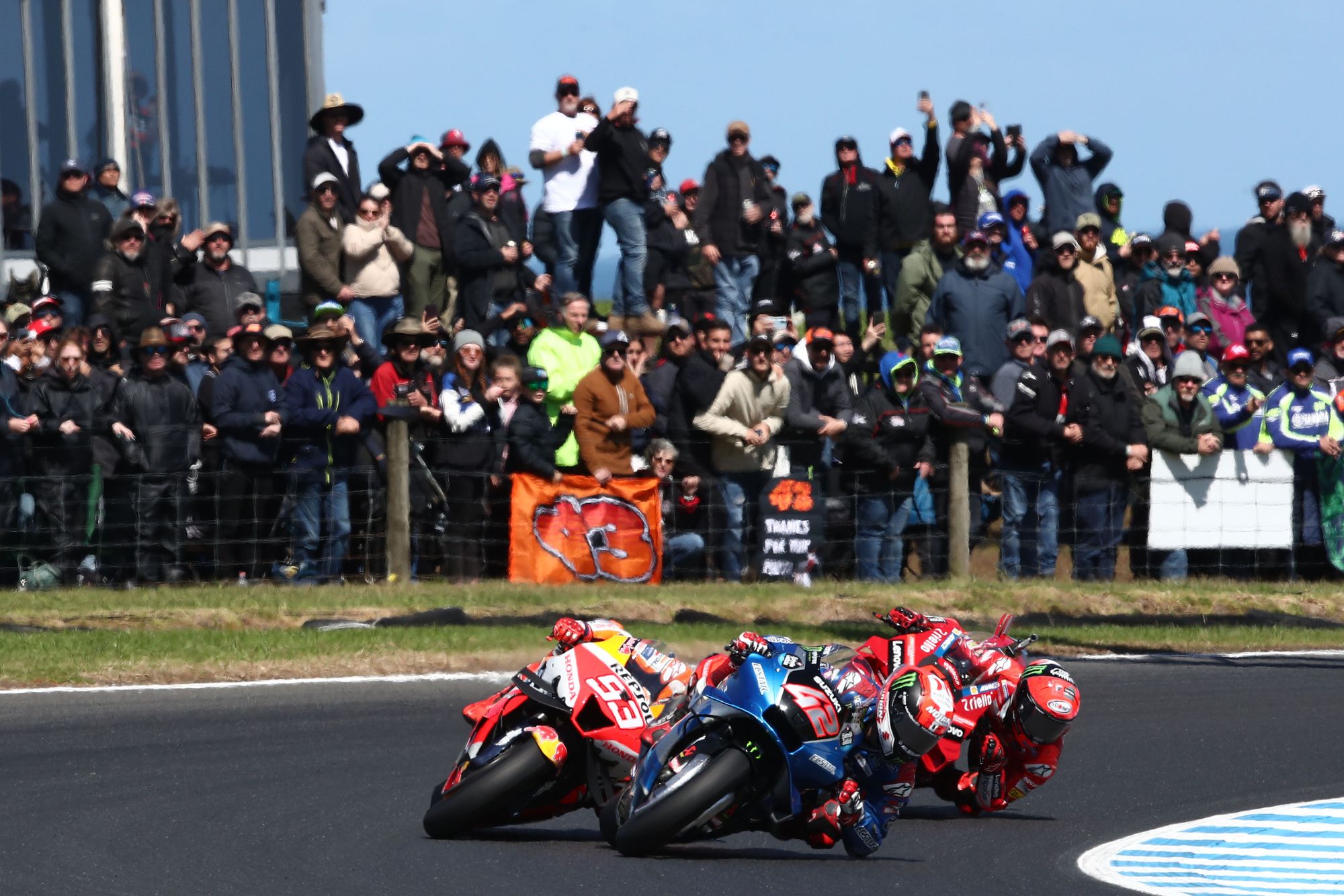 Unfortunately for him, he is coming off a double-DNF Indonesian Grand Prix weekend that has been confidence-sapping.
"This year it's difficult to understand if our level will be good or not," said Marquez ahead of Phillip Island.
"Some race tracks that we didn't expect to be fast, we were fast... in the past here I've been fast, but no expectations. I want to go out, try to understand in FP1.
"It's true that I'm coming from a difficult weekend, that for me was normal, but... 'normal', we were coming from a good shape, and then we arrive in a circuit that we struggled more and I didn't accept [it].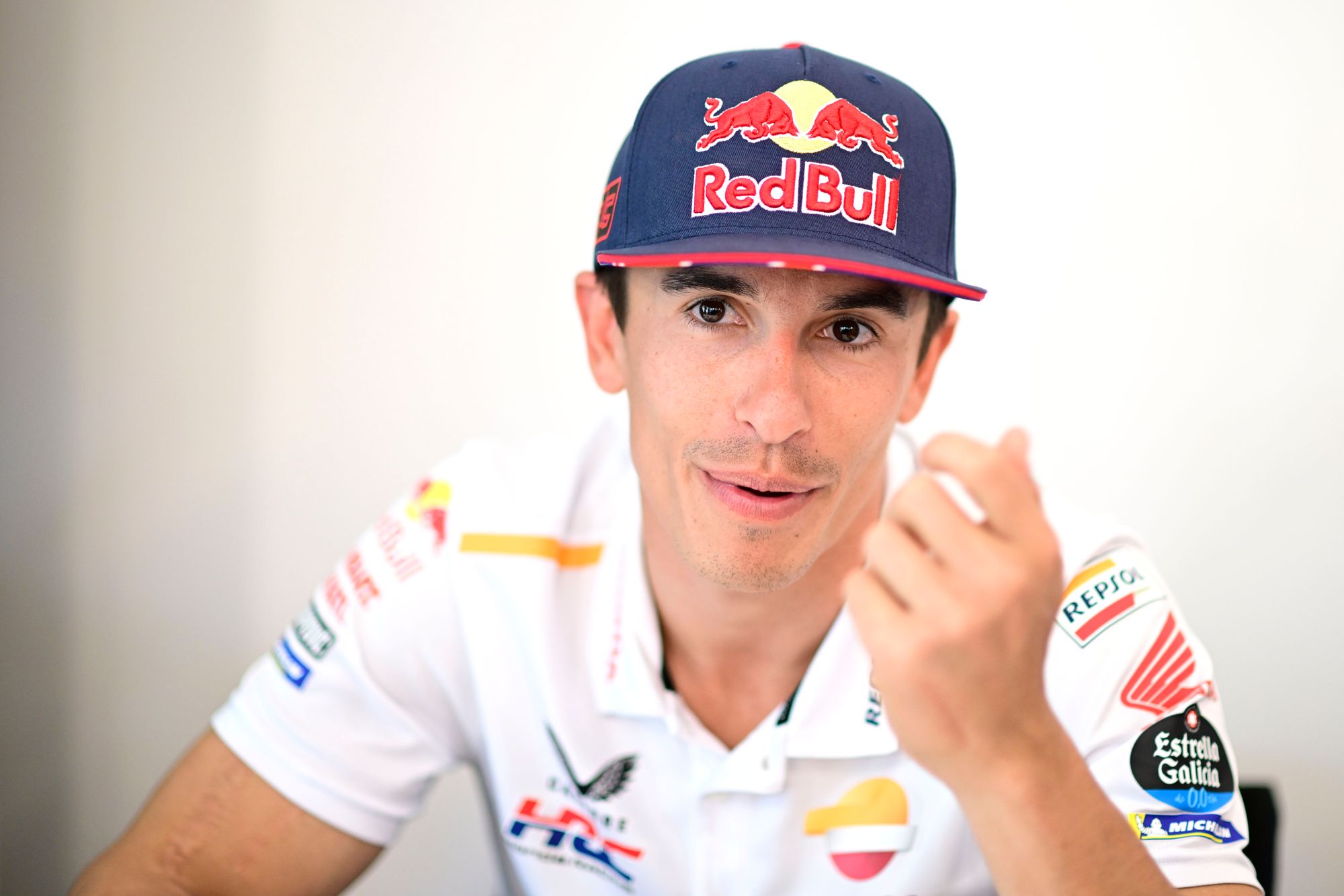 "When you don't accept, you start to crash more than usual. It's there where now I need to step back again, rebuild that confidence during this weekend, and let's see what we can do."
Marquez's words suggest he will perhaps seek to ride conservatively again, like he did coming out of the summer break following his injuries at the Sachsenring.
He described it as a shift in mentality at the time, and though he never used the words 'self-preservation mode' there was more than a hint of that.
Then, his season had started to build up some momentum - but Indonesia, where the exit from the grand prix in particular was clearly deeply irritating, sounds like it may have snuffed that out.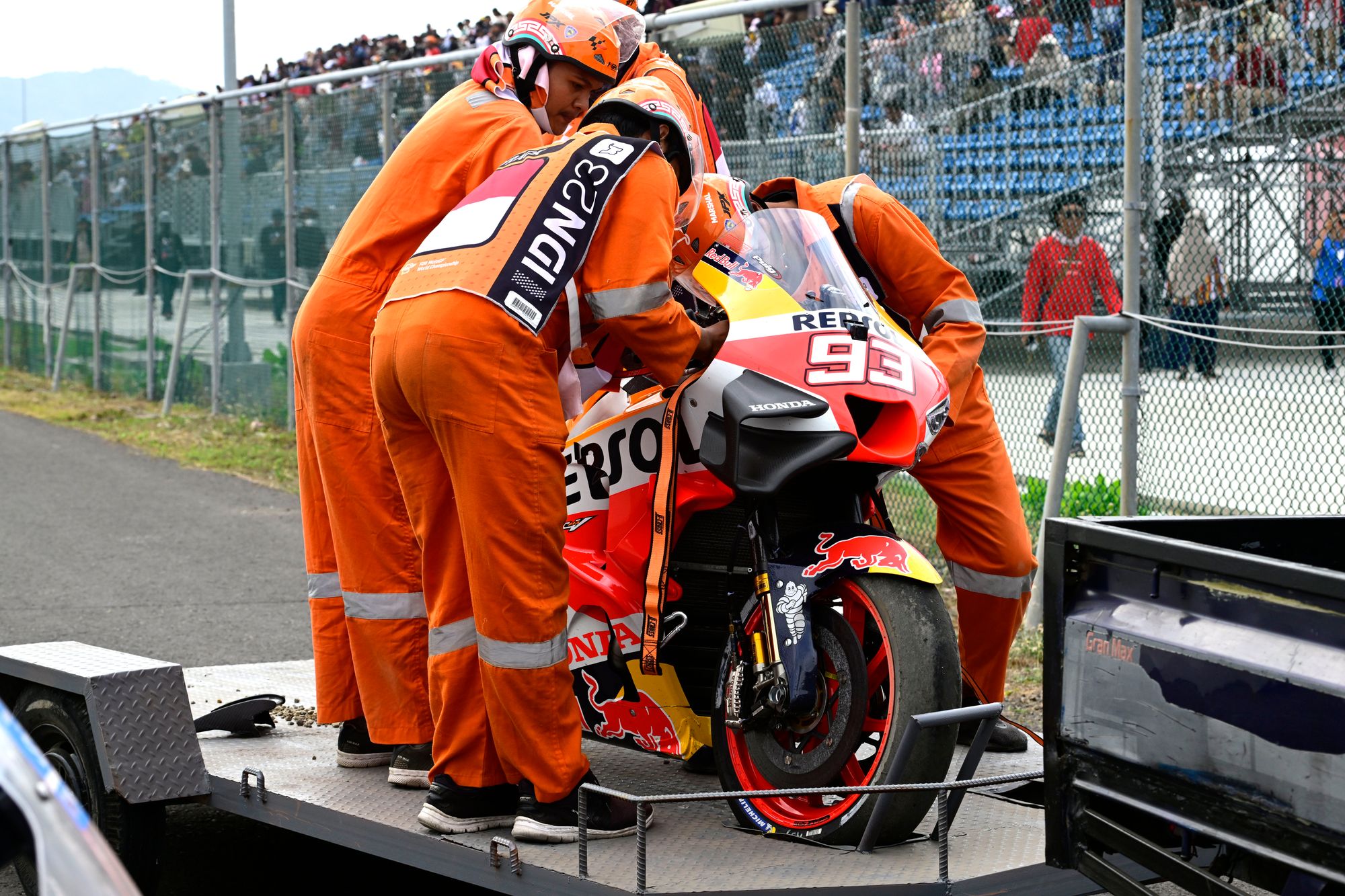 "In the sprint I crashed on the first lap, in the main race I was more calm. But even like this I crashed again. And this one, the one in the main race, took out a lot of confidence.
"Because it was the one I didn't understand."
The worst of the Sachsenring ones was also a crash Marquez didn't understand, and he will be all too aware that his season has been too injury-ravaged already and that continuing in the same vein, at the same rate, with the field-leading 23 crashes he already has, may be unwise - especially ahead of a pivotal first taste of Ducati machinery expected to come in the Valencia post-season test.
Add to that the fact that Marquez is under little illusion that there might somehow be a win on the table in the remaining rounds.
"We cannot approach at the moment any race thinking to win the race. Because we are far.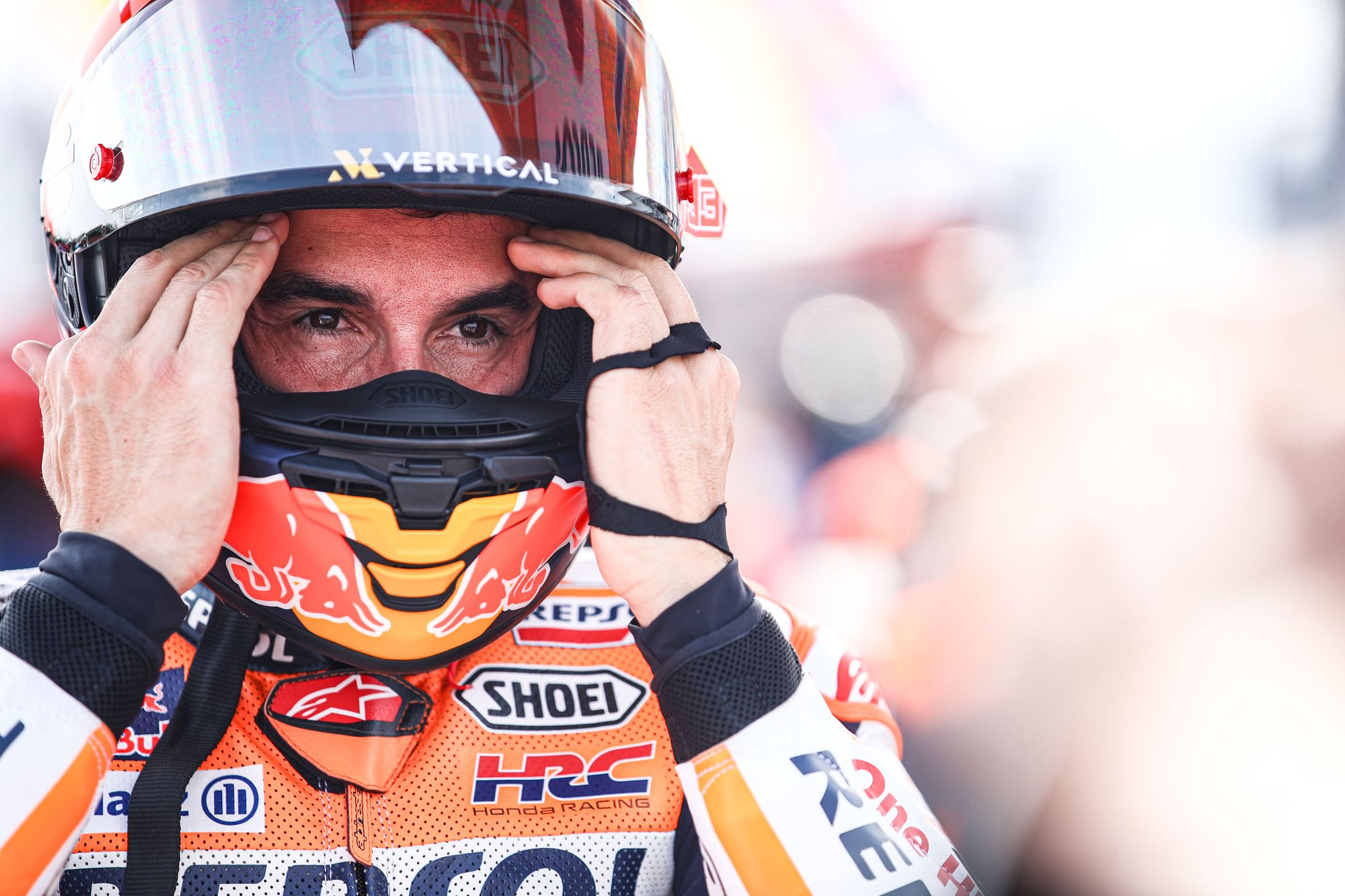 "We are not like one second, two seconds, three seconds behind the leader [over a race distance]. We are like seven seconds, 10 seconds [off] - in the best race [for us].
"We cannot think of winning here, Buriram, or Valencia - that are the three best [remaining] tracks. Because Malaysia and Qatar we will suffer a lot, but these three race tracks we will maybe suffer less. But not in the way to approach thinking about the victory."
If there's a big opportunity on the cards, maybe in a sprint, maybe if the weather interferes, maybe if Phillip Island is a proper chaotic pack race - Marquez probably won't be able to help himself in terms of throwing caution to the wind.
But as it stands, there's a good chance his Honda farewell will be a lot more subdued than may have been expected even as his exit was firmed up.