A number of MotoGP riders preparing to line up for this weekend's Australian Grand Prix at the iconic Phillip Island circuit have expressed concerns about whether or not the main race will even be able to go ahead, if the weather forecast is to be believed.
High winds are set to hit the coastal circuit on Sunday, prompting questions about the safety of riding, something of particular concern to racers given past experience.
Located on the Australian state of Victoria's southern coast - with only Tasmania separating it from Antarctica - and taking place during the southern hemisphere's spring season, the track is notorious for rapid swings in weather conditions, and despite beautiful blue skies greeting the MotoGP paddock on Thursday, this isn't expected to set the tone for the weekend.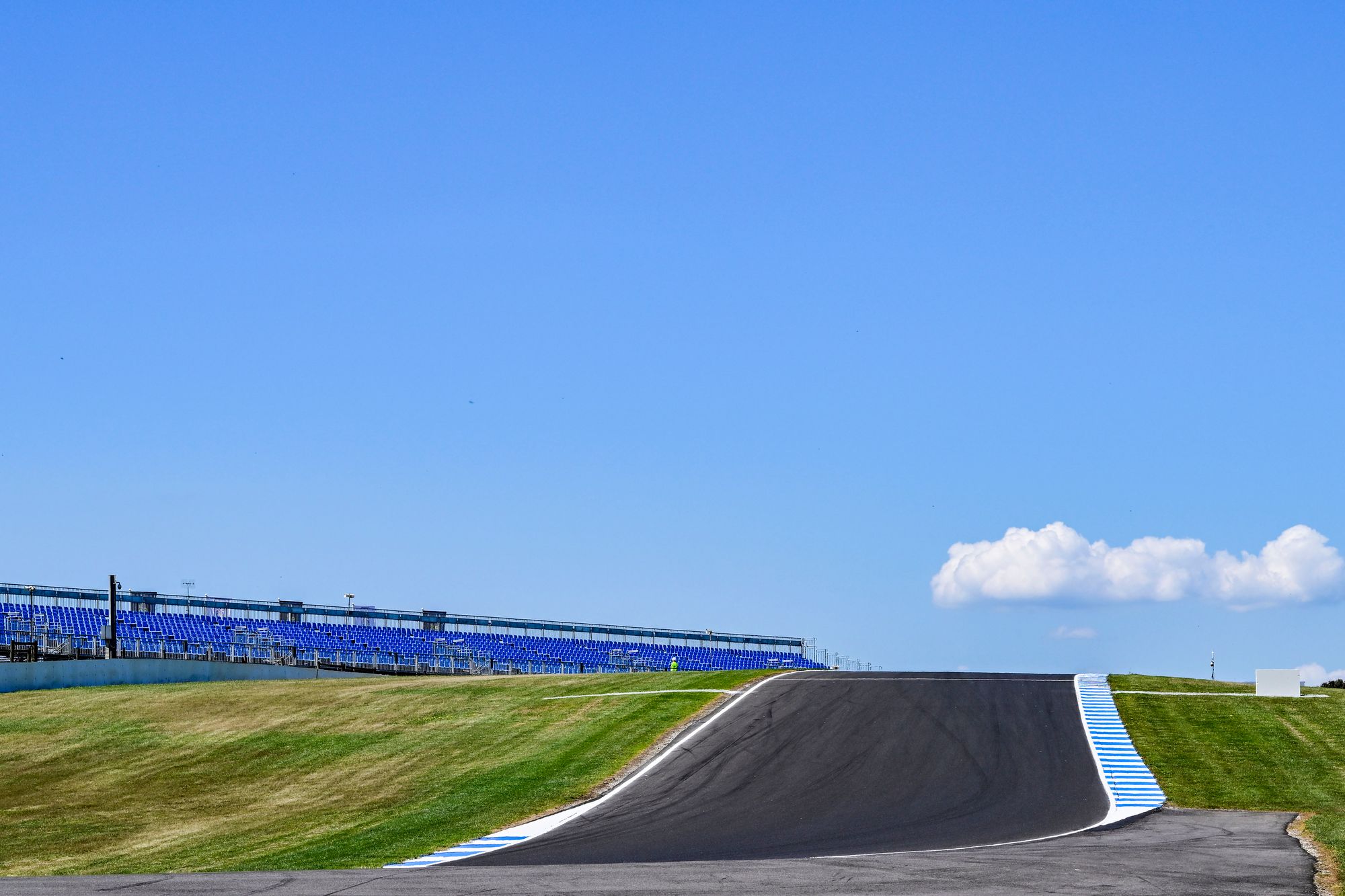 With 30mph (50km/h) winds and gusts of up to 50mph (80km/h) expected for Sunday, it's similar conditions to those faced on Saturday morning in 2019 when Portuguese racer Miguel Oliveira was blown off the track at Turn 1 while doing nearly 200mph (320km/h) in FP4, with the following qualifying session then cancelled.
😲 @_moliveira88 has a high speed crash at Doohan corner!

The @Tech3Racing rider is conscious and being helped away on a stretcher 💢#AustralianGP 🇦🇺 pic.twitter.com/LOpKexin8J

— MotoGP™🏁 (@MotoGP) October 26, 2019
And with that in mind, a number of riders were quick to admit that the prospect of taking to the circuit in similar conditions not for practice but for a 27-lap race is a daunting one.
"Sunday looks from morning to afternoon really bad," Oliveira explained ahead of the weekend's action getting underway.
"Not because of the rain, in my opinion, but because of the wind. It could be a bit dangerous to ride, and I don't know. We'll take it day by day, and by Saturday come up with a back-up plan if Dorna sees it to be necessary."
"MotoGP now is not a joke," stressed his team-mate Raul Fernandez. "We go really really fast, and I saw Miguel's crash in 2019, with the wind. It is not funny, and if the weather looks like this it would be difficult. Sure, they will take the best decision for us, the correct line."
"It's a bit difficult," LCR Honda rider Alex Rins agreed. "Before coming here [to his media debrief] I was checking some data and some info for this GP, and it looks like on Sunday we're going to have 70kph winds.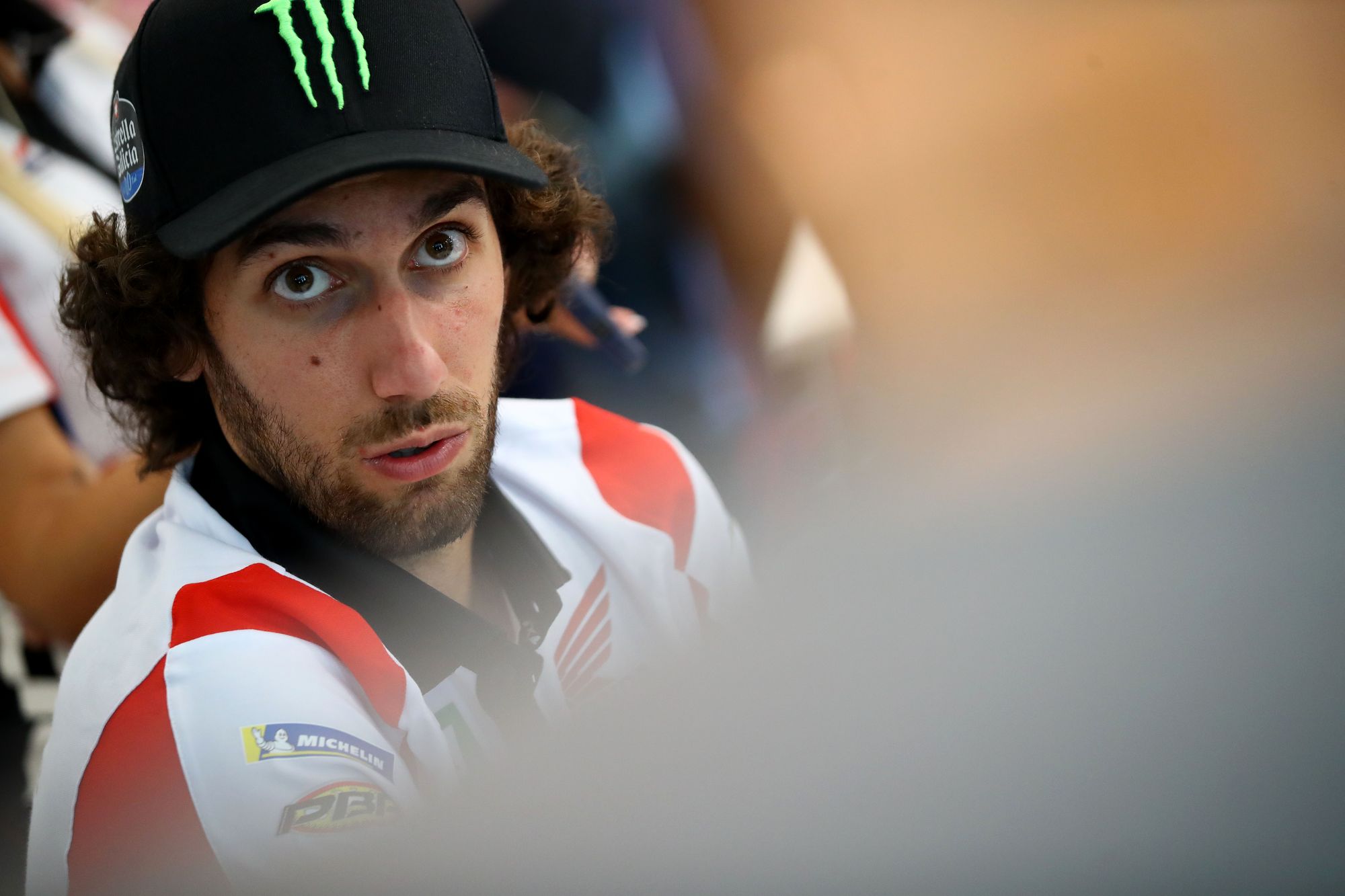 "It's going to be difficult, and for sure we need to check if it's secure or not to ride. With 70kph winds we haven't rode yet, and if you add the water and the cold for sure it's even more dangerous."
One rider that is perhaps more certain of what that back-up plan should look like is Pramac Racing's Johann Zarco.
"We should have the long race on Saturday," he told the media, "that would maybe be the main idea. Instead of the sprint we do the long race. It won't be easy to do a Saturday like this, but if we want to have points… then otherwise we just do the sprint but only to ninth place gets points."
The root cause of the weather problems - the race's scheduled time of the year early in the Australian springtime - was also something that riders were quick to raise concerns about.
Asking for years for the race to be moved to the beginning of the MotoGP season in March, that has proved impossible thanks to organising body the Australian Grand Prix Commission also being responsible for March's F1 race in nearby Melbourne.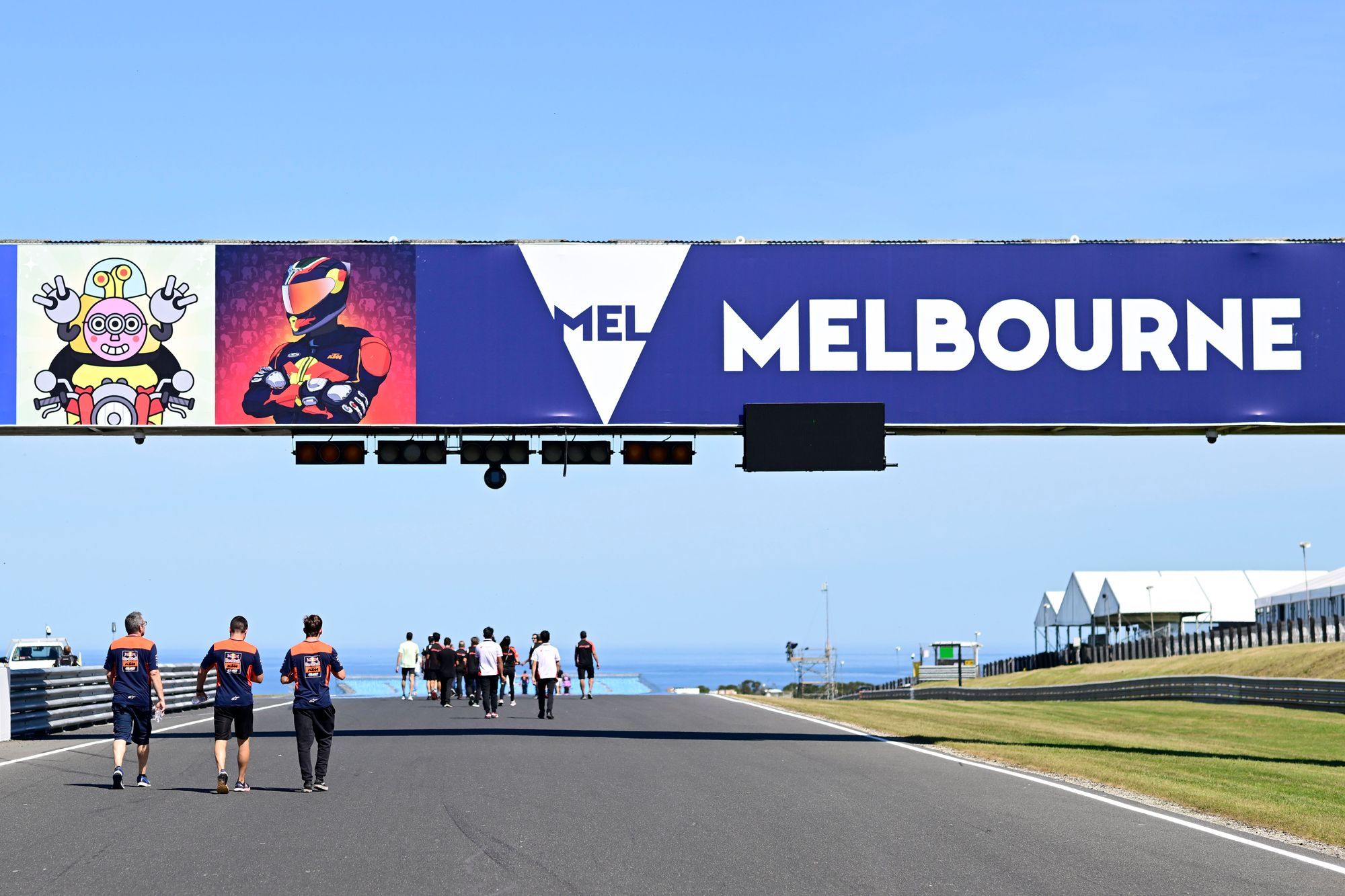 "It's quite annoying, because it's a beautiful race and it can be maybe the best race of the season if we come in another period," said VR46 Ducati rider Luca Marini.
"A day like today [Thursday] is amazing to ride the bike here.
"But it's difficult to have this weather in a constant way. Every time we are hoping to move this race to a better period, but it never happens. We need to accept it and try to do our best job.
"I want to say that on a MotoGP bike it is much safer and much better to ride here because our tyres are incredible, and made on purpose just for this track.
"But on a Moto2 bike it's one of the most scary races of the year, and I am very happy to be a MotoGP rider, especially for Sunday, with the wind and the cold temperature and the rain.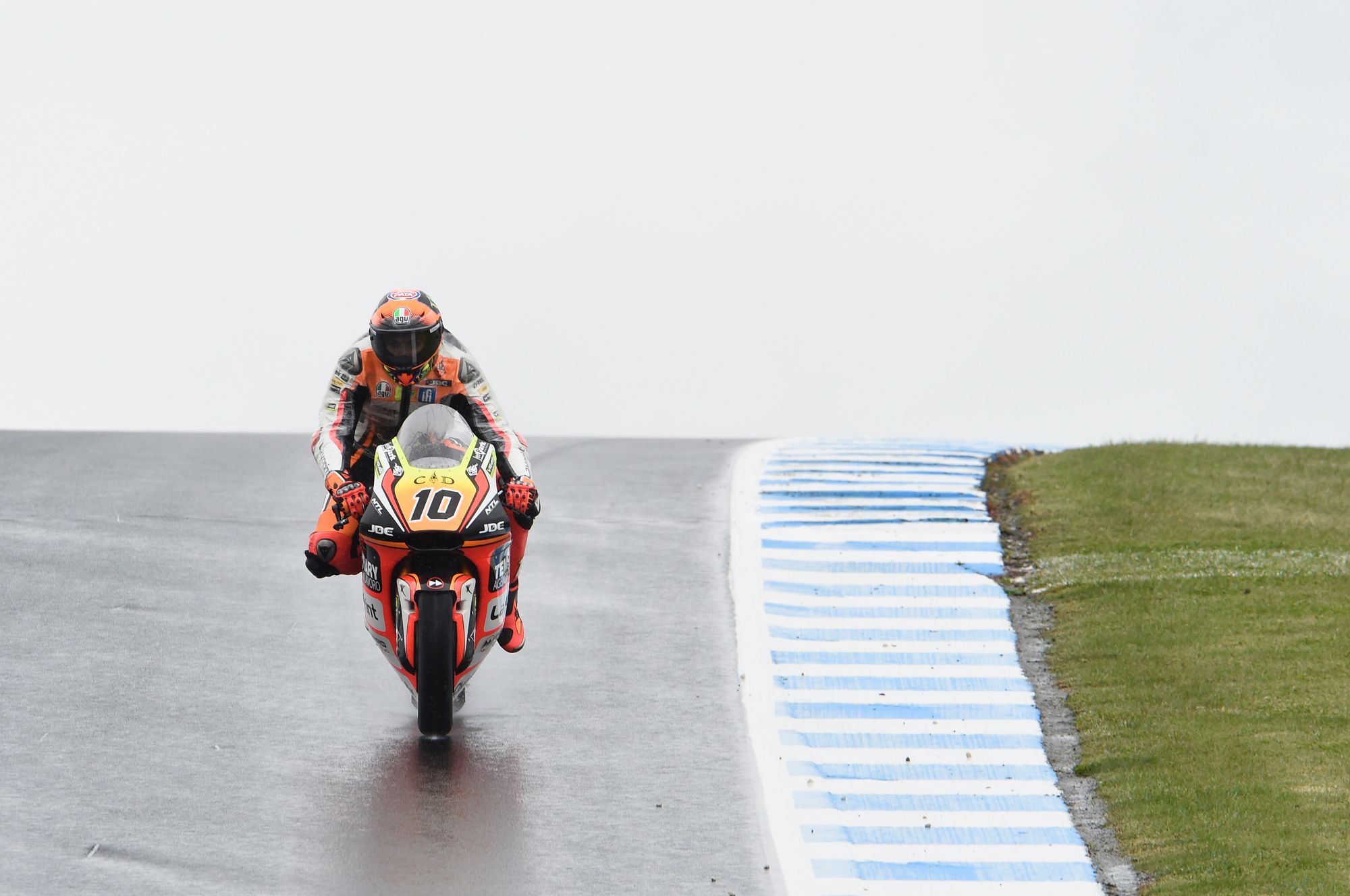 "In Moto2 every corner looks difficult, and especially if you're a rider that doesn't trust the tyres [to] push a lot in the outlap and make temperature in the tyres, then the tyre never works. For 40 minutes of practice, you have cold tyres for all the practice. And the feeling is quite bad."