Finally! IndyCar will race for the first time since September this weekend, as the season starts at Texas Motor Speedway.
Instead of the tight and twisty street course of St Petersburg, which was supposed to start the season, we're going straight in with one of the fastest and most challenging ovals on the calendar.
There's no doubt it will be exciting.
This season was and is set to be a corker, with Penske buying the championship it competes in, the controversial introduction of the aeroscreen, a changing of the guard with a new breed of drivers and even the full-time addition of one of motorsport's most historic and prestigious names in McLaren, and that's just for starters.
But thoughts of the rest of the season on hold for now given the many unique circumstances to this weekend's race, which is followed by a month-long gap before round two on the Indianapolis road course.
The Race picks out the key things to watch – and there are many – for this weekend.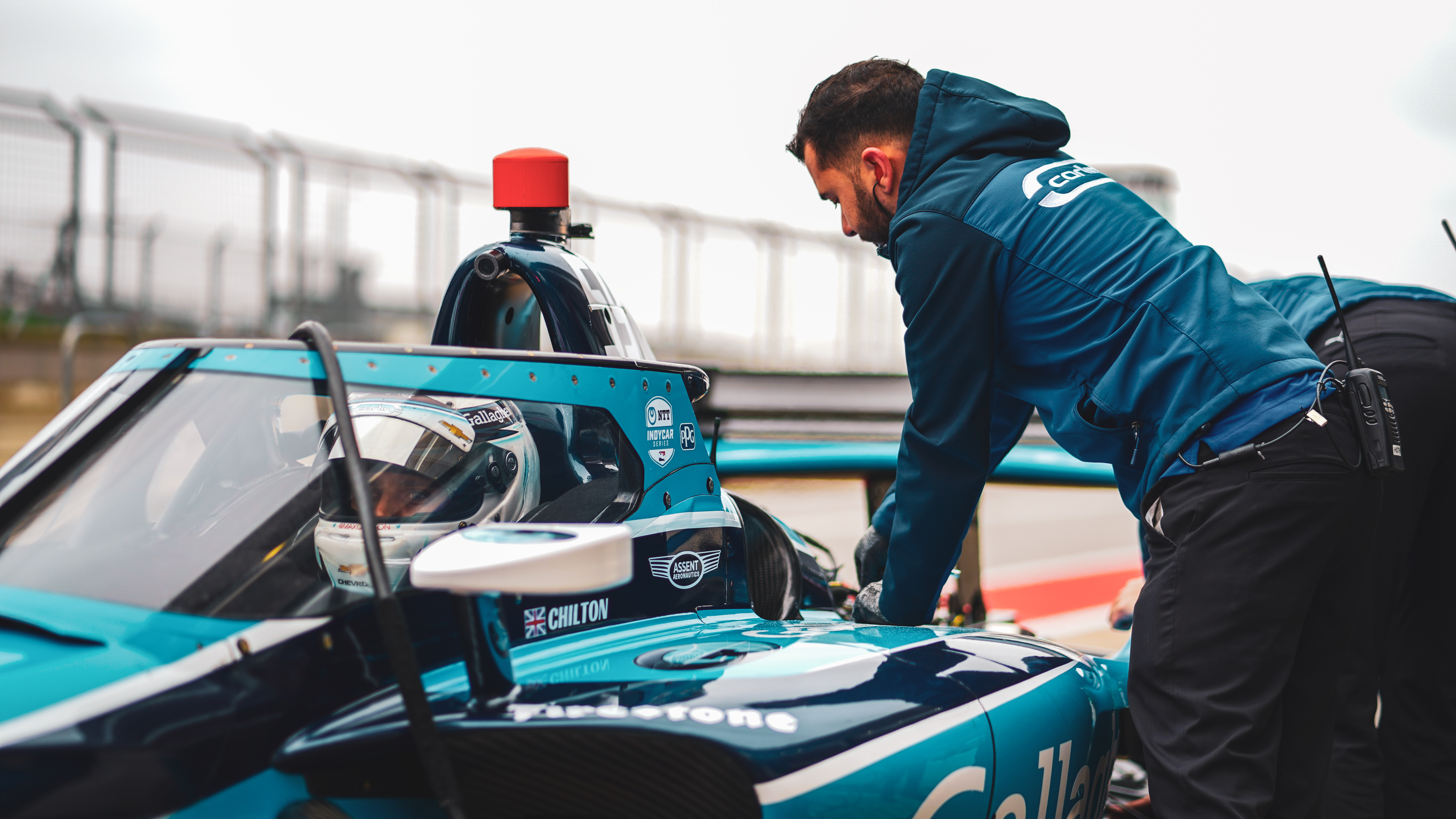 One day to get everything right
With a practice session, qualifying and the race all on one day, drivers and teams won't get hours or days to mull over data. Arrow McLaren SP team director Taylor Kiel says the key thing is to not "waste any time", as time is a precious commodity this weekend.
Things like practicing getting into the pits quickly and safely, radio checks and set-up changes will all eat into the track time significantly before teams have even worried about car performance.
A new tyre and the added weight of the aeroscreen means drivers and teams need to keep their cool, digest data quickly, make changes to the car in an orderly and accurate fashion, and all of that in an incredibly short space of time.
Reigning rookie of the year Felix Rosenqvist told The Race that finding a baseline set-up is going to be "a bit of guess" thanks to the aeroscreen's introduction.
All of that, with absolutely no margin for error. A crash out on track could mean there's not enough time to repair a car before qualifying or even the start of the race.
Then, all of that hard work could go out of the window if in-race adjustments aren't made to combat the race moving through evening into night, and how the cooling temperatures and added rubber on the track affect handling. On Saturday, I will be glad not to be an IndyCar driver. The number of variables before the race even begins is absolutely staggering.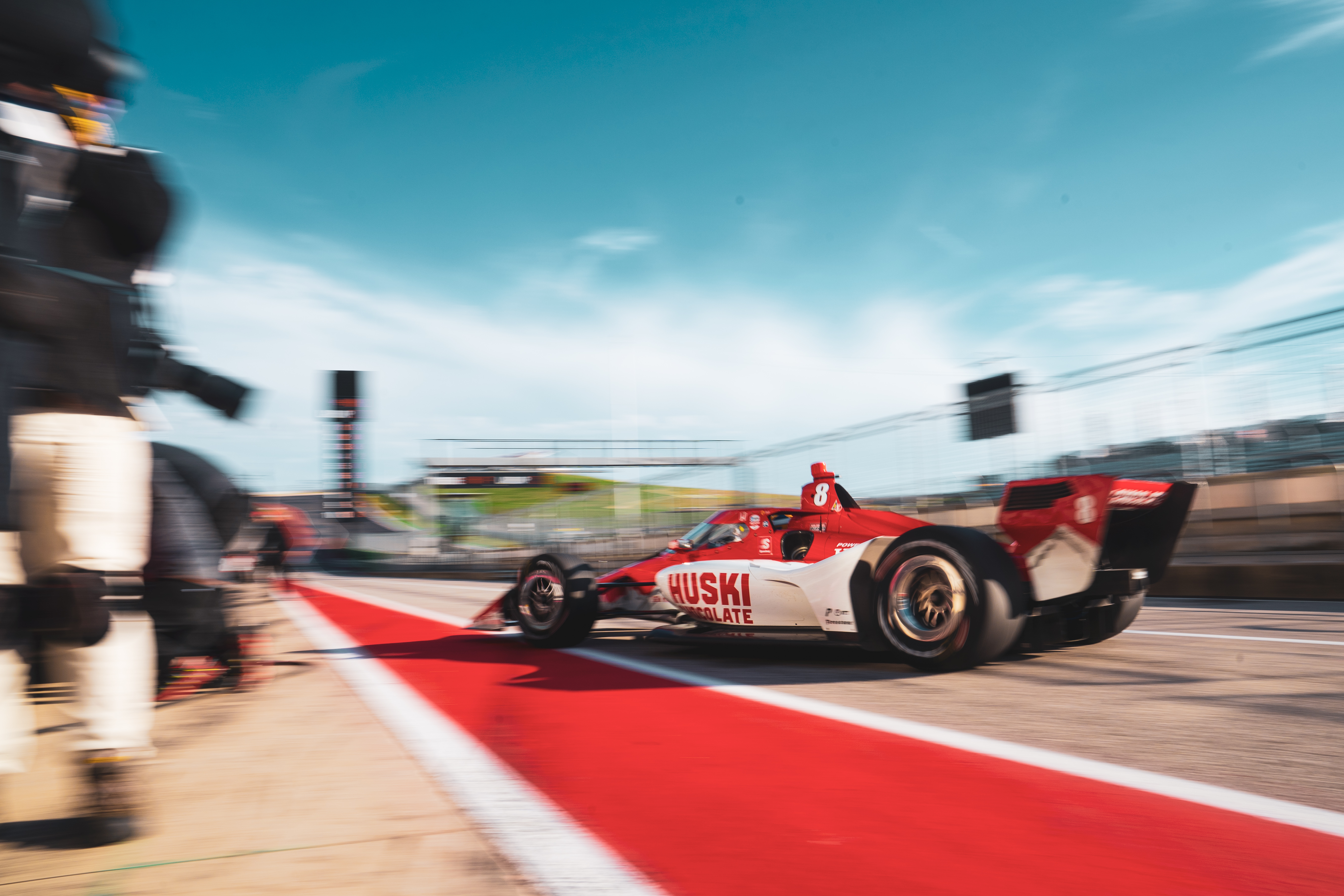 Tyre issues could lead to pack racing
Due to the added weight of the aeroscreen device, Firestone was due to bring a new tyre to Texas knowing that the load on the rubber plus the ever-present Fort Worth heat could produce issues. However, COVID-19 interrupted the development and testing of a new tyre, so instead, the series has brought the left-side compound from the 2019 Indianapolis 500 and a tyre that wasn't used at Texas last year for the right-side compound. For safety purposes, IndyCar has mandated a maximum stint length of 35 laps.
Last year, drivers were managing 60 laps on the tyre, so a shorter stint will mean less drop off, theoretically meaning drivers can race harder than in previous years. Some – like five-time champion Scott Dixon – worry this could signal a return to pack racing, which can be dangerous with the high speeds at Texas.
James Hinchcliffe of Andretti Autosport is among a number of drivers who reckon the shorter stints will mean more cars are competitive.
"It's definitely going to be a very interesting race from a strategy standpoint just because we still have a lot to figure out," he said. "You're definitely going to be changing the kind of philosophy of your set-up, to not have to look after tyres for twice the distance.
"That's kind of what's dictated success at Texas the last few years, and it sort of goes out the window, so if anything it might actually widen the number of cars that are going to be competitive over what is now a stint.
"But again, until we get there and get those laps in practice, we're not really going to know."
There is already some underlying tension owing to the IndyCar iRacing Challenge finale where a number of incidents in the Indianapolis race led to feuding drivers, but IndyCar's last race winner on an oval, ex-Formula 1 driver Takuma Sato, has called for "respect" between drivers, saying they must "take care of each other" heading into the high-speed oval – having not raced together in the real world since September.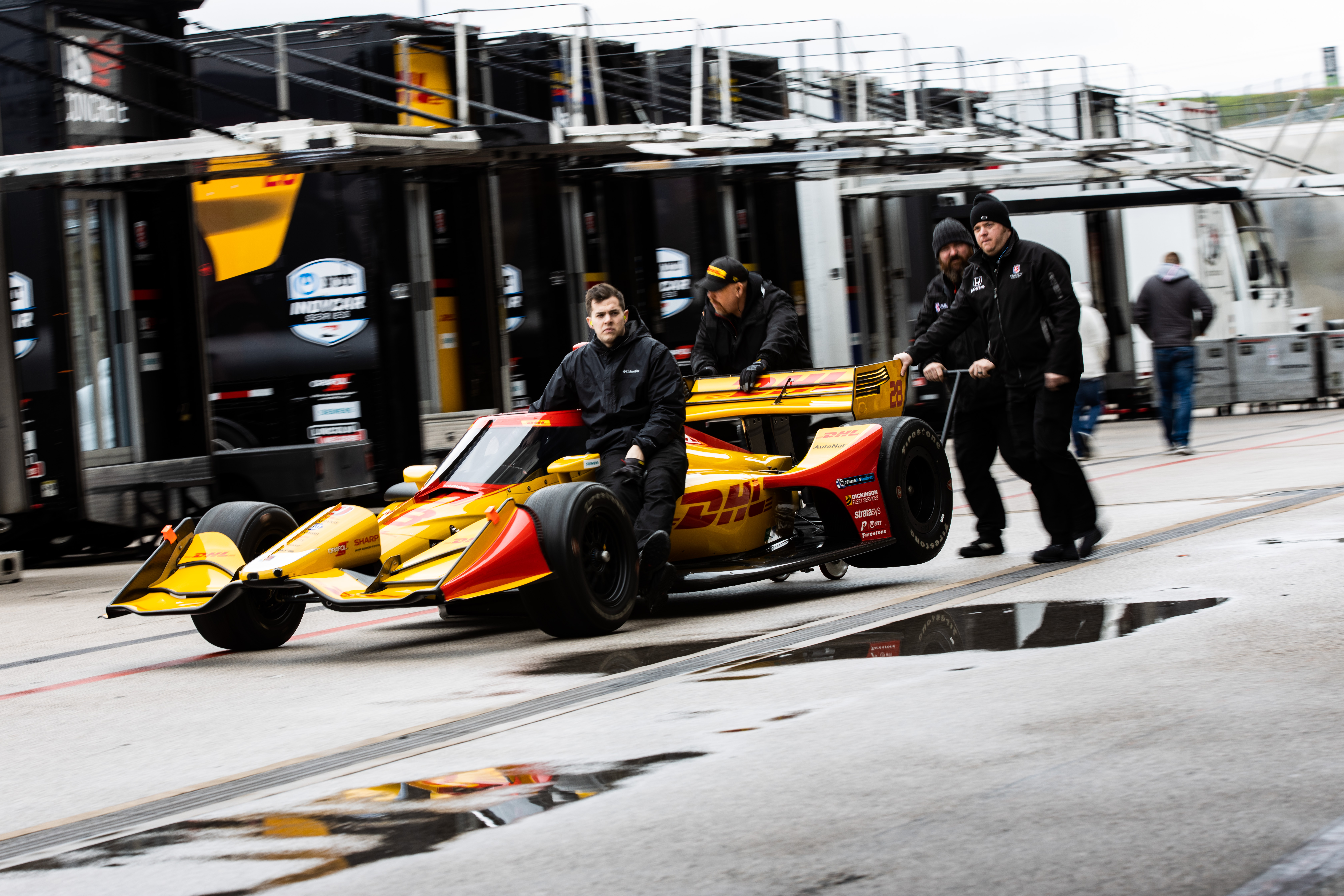 The best pit crew wins
The reduced track time and short tyre stints are going to place so much emphasis on pit crews doing their jobs properly. With more stops, they'll spend less time refuelling the cars. So the crews have to be ultra-efficient with faster pitstops.
They will also potentially have to deal with more in-race adjustments than normal owing to the shorter practice time and the fact that the cars haven't raced on an oval since last year. The teams that excel on pit road under pressure should benefit.
"Obviously if you look at the numbers, there's going to be quite a bit of pitstops throughout this weekend, so it'll be interesting to see how that gets the guys' juices flowing and gets us back going," said Graham Rahal.
Dixon added: "A lot of pressure on the pit crew guys. Truly coming out of the box this is going to be a really big team effort to make sure you try to cover all bases, to have a good opportunity to win this race."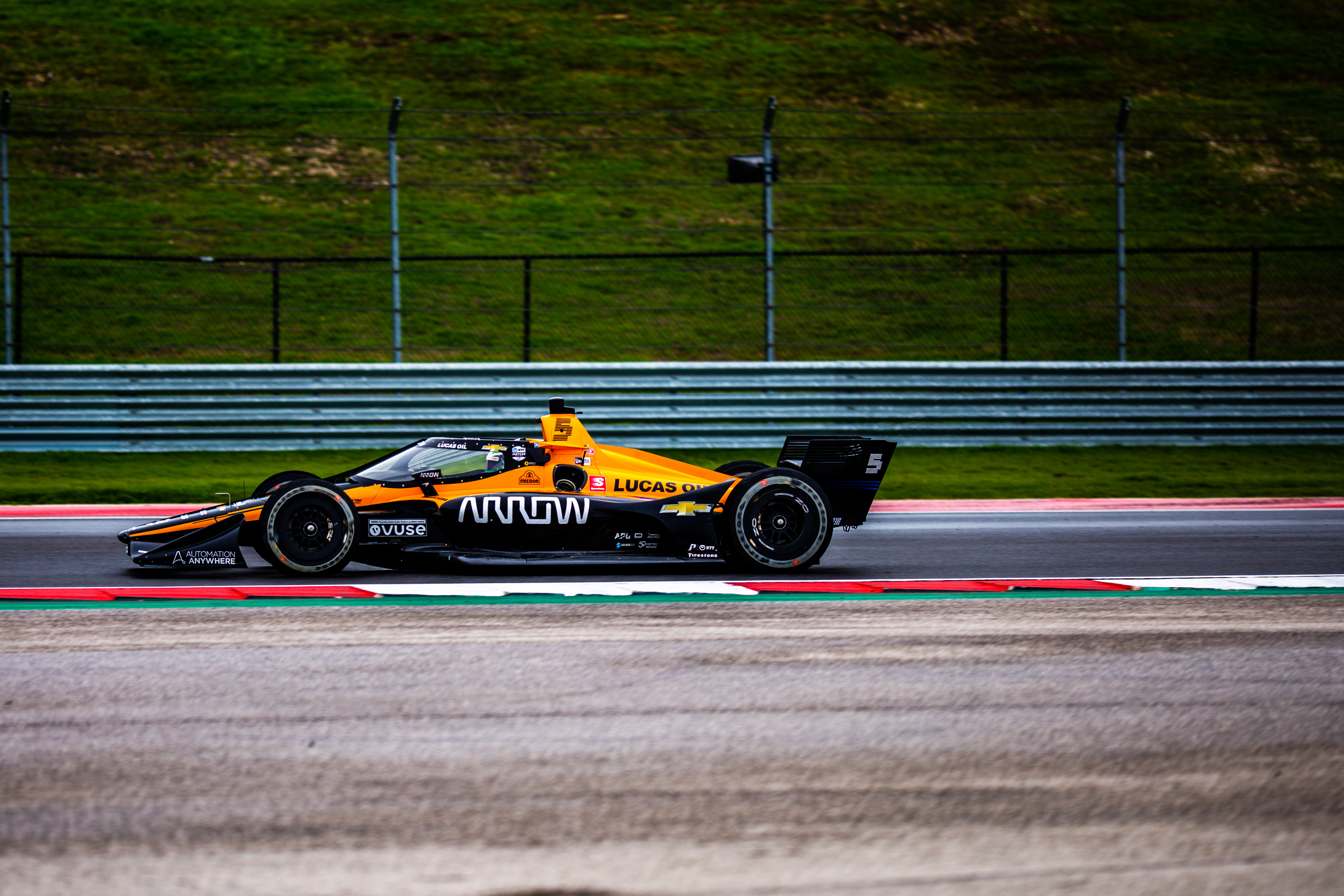 The aeroscreen
IndyCar has been lucky. Formula 1 came along and installed the halo for 2018, taking all of the brunt of criticism for being the first major championship to add a head protection device. It received widespread flak due to its appearance, and now two years on it's completely ignored and some fans even feel the cars look weird without it.
The aeroscreen has been the biggest discussion point for drivers ahead of Texas. At the Austin pre-season test, drivers complained that vision as the sun was setting was poor, which Sato has raised concerns before the Texas event.
IndyCar has been working on improving the visibility, but it's all an unknown ahead of Texas where no one has driven with the aeroscreen in the transition from day to night before.
It will also be the first time where the whole pack has raced together on an oval with the device, so spacial awareness with regard to the aeroscreen will be at a premium. And the drivers have different options in terms of cooling with less air getting into the cockpit. Another unknown to add to the list!
"I have no idea how I'm going to adapt to it," Carlin's Conor Daly laughed.
"I think publicly I've said I'm not a huge fan of it. But I understand the reasons obviously why it's been introduced. I respect what the series wants to do, the direction they're taking obviously.
"But it obviously presents a lot of interesting variables.
"This week I thought I was going to use the helmet that I tested with in St Pete. Apparently it had the air induction thing on the wrong side so that had to be changed.
"There's so many different things now that we're going to have to get used to when it comes to driver cooling, the tear-offs.
"It's exciting because it's all new, but it's also I don't know what's going to happen. It should be interesting."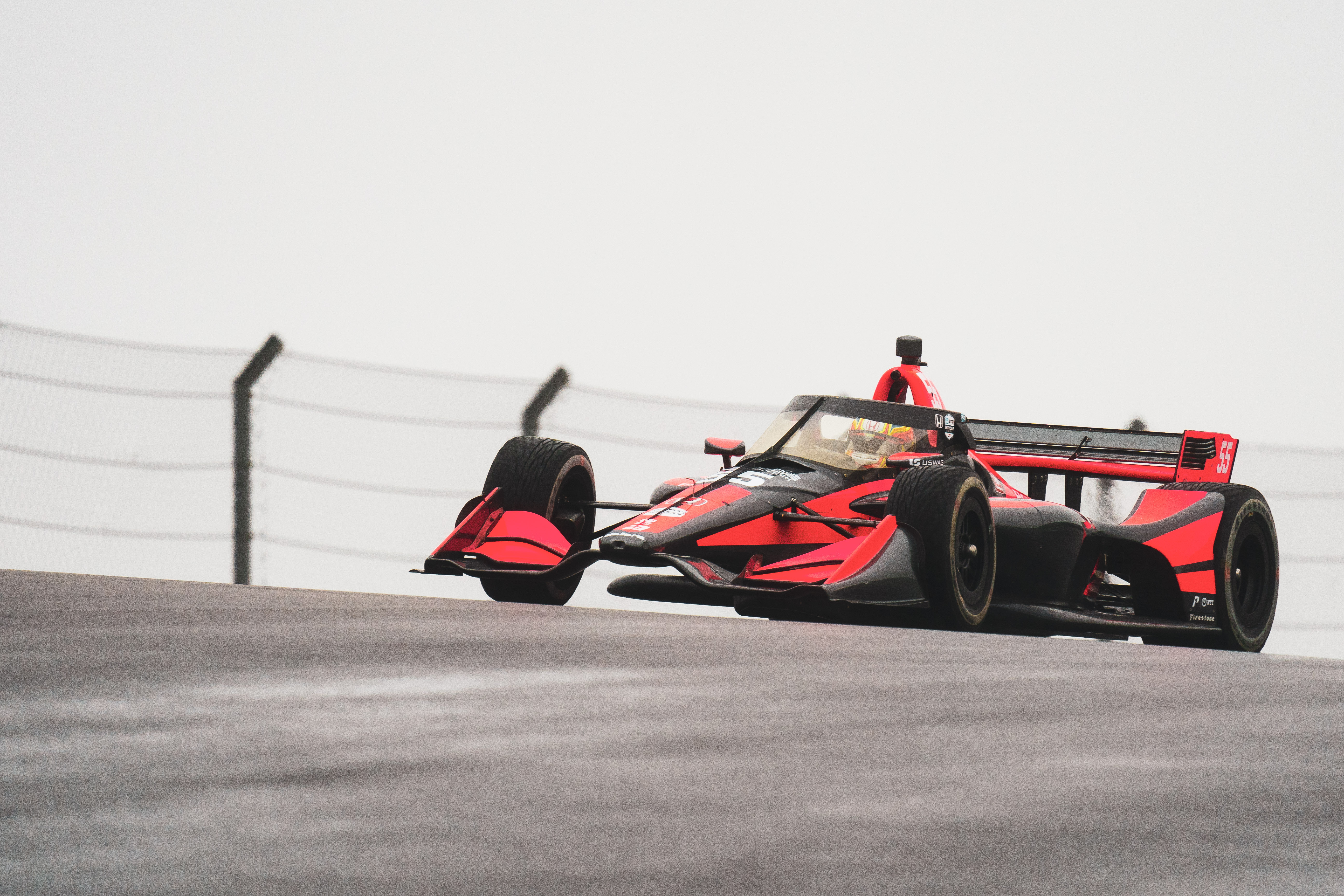 The rookies
Alex Palou has never raced on an oval before, and comes into one of IndyCar's fastest and most challenging for his series debut. It couldn't get much tougher than that!
Indy Lights champion Oliver Askew (Arrow McLaren SP) and his 2019 series rival Rinus VeeKay (Ed Carpenter Racing) also come in as rookies, and for them it's going to be about damage limitation.
The variables listed above are going to be enough to throw some of the most experienced IndyCar drivers off their game, so for these three rookies there is a completely blank slate in terms of what to expect.
Palou has Dale Coyne Racing's sophomore driver Santino Ferrucci, who was strong last year on ovals, for guidance, while VeeKay has the ever-present owner/driver Ed Carpenter. In fairness, VeeKay just has to be happy he's able to compete after quarantining in Mexico prior to the event, arriving back in the US on Wednesday.
Askew has an experienced team at Schmidt Peterson Motorsport – now Arrow McLaren SP – but his team-mate Pato O'Ward is inexperienced. It will be a baptism of fire for Kiel and his team.
"I feel bad for the rookies not having had the whole month of May getting up to speed on an oval, getting used to that style of racing," said Daly.
"It's tough. I know for a fact. Texas is tough. Oval racing in IndyCar overall is tough.
"But it's fun. Hopefully, we can all be smart about everything and just have a great Saturday night."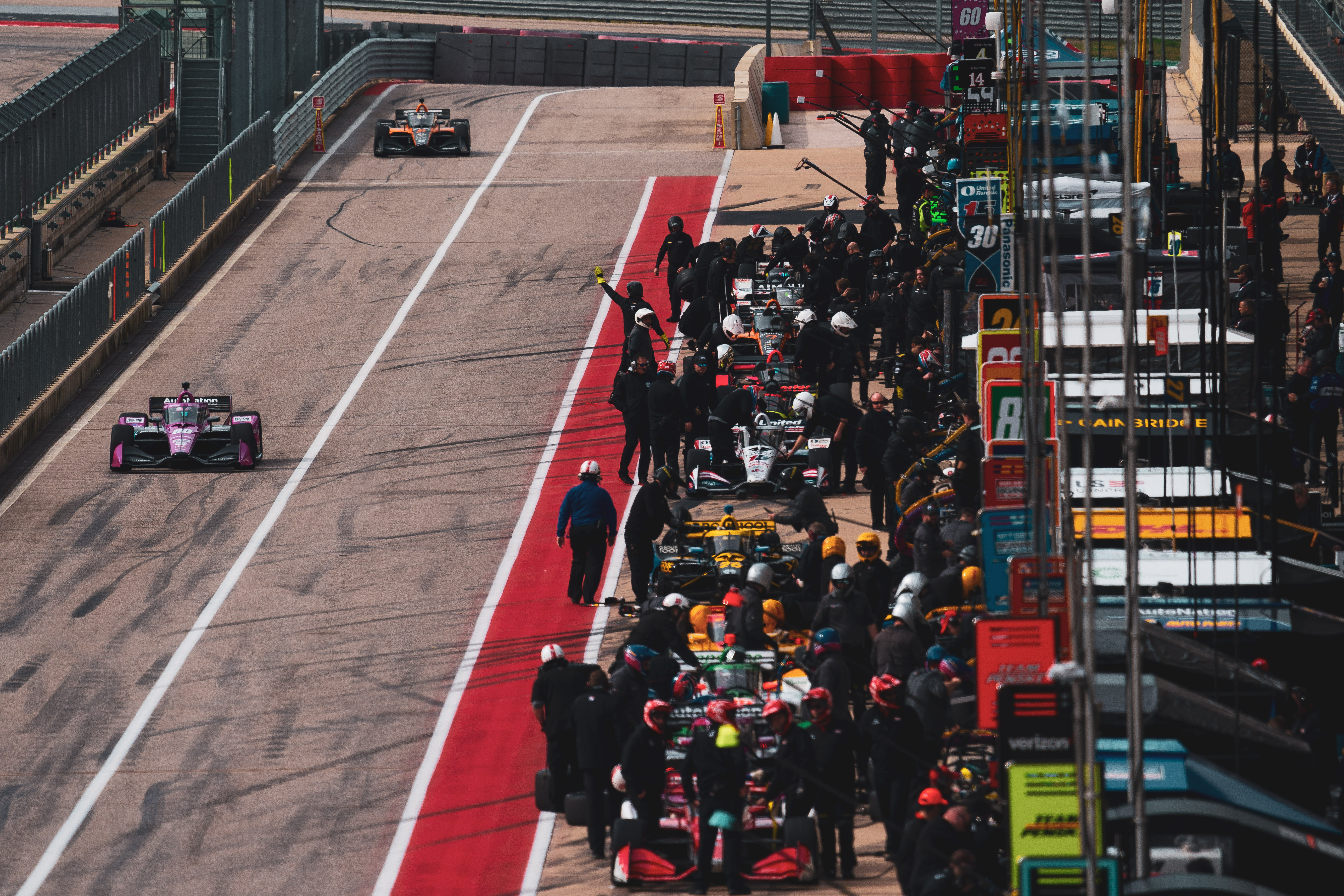 Keeping attendees safe
"We've worked closely with [track president] Eddie Gossage, the entire TMS team and public health officials on a plan of action that will ensure the safety of our event participants alongside an exciting return to competition for our drivers, teams and viewers tuning in from around the world."
Those were the words of IndyCar president Jay Frye on the announcement that the series would get underway at Texas.
Before NASCAR's return in May, the series held a press conference to walk almost step by step through what it has done to ensure the safety of anyone attending its series opener, including even who it had consulted with for health advice.
While IndyCar hasn't publicised as many details as NASCAR, speaking on the SiriusXM podcast Roger Penske confirmed his organisation has worked closely with NASCAR on its plan to return to racing. Amid the excitement of racing returning, it must be remembered that a global pandemic is still taking the lives of many and a sporting spectacle must not be prioritised over the safety of those involved.
But it appears – like NASCAR – IndyCar has a strong plan in place.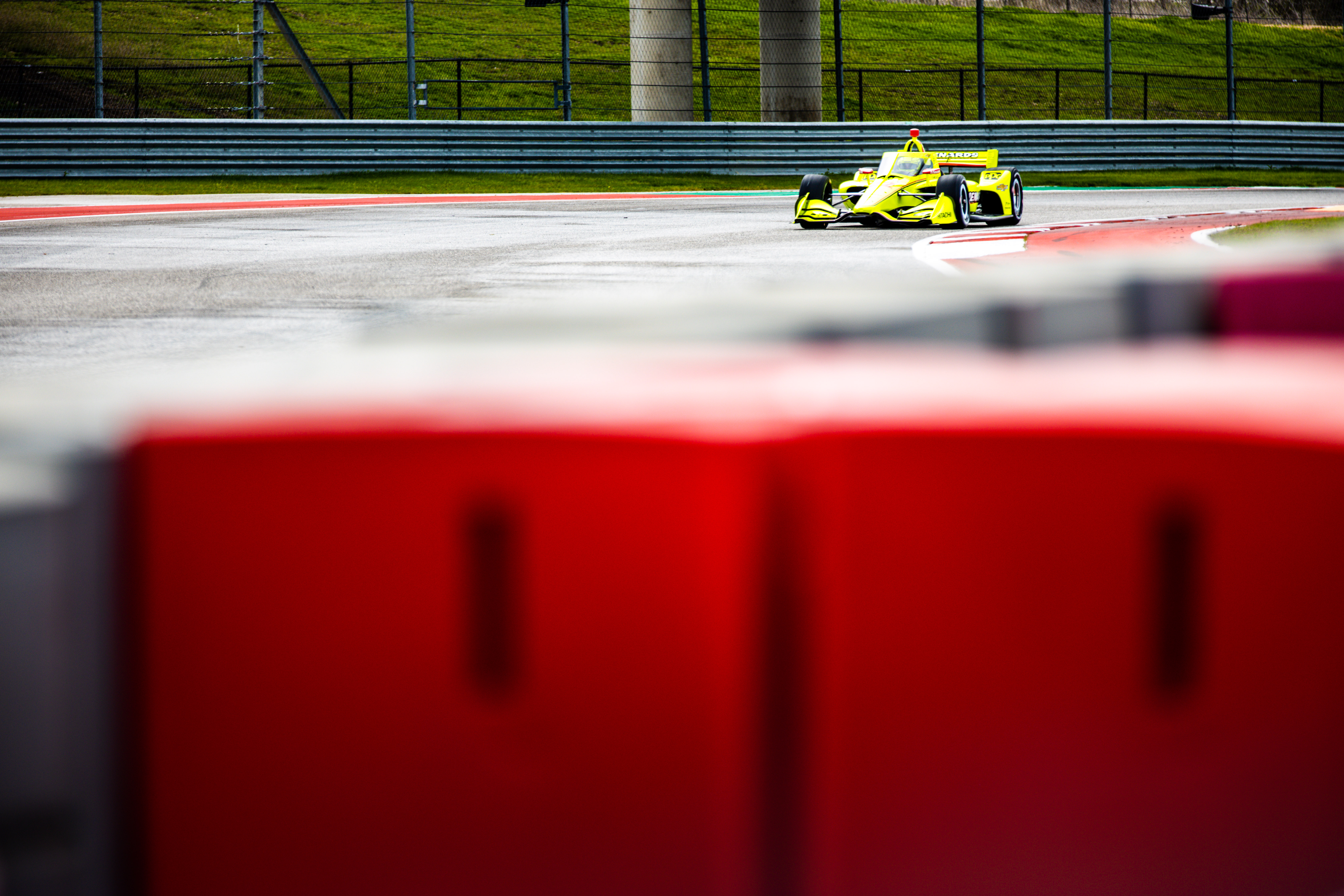 Primetime on NBC
We're often hearing that something is brewing in IndyCar, and that Penske's purchase of the championship and the Indianapolis Motor Speedway could well be the next stage of that. The championship appears to be in rude health, and its TV partner NBC has taken note. With the series returning this Saturday, it has been given its primetime TV debut on NBC. That's the main channel, so this is a big opportunity to put IndyCar front and centre.
"America has a thirst for live sports, so we're thrilled to showcase the spectacular racing of the NTT IndyCar Series in primetime on the broadcast network," said Jon Miller, president of programming for NBC Sports and NBCSN.
While a big TV slot isn't a guarantee of more fans, it does mean the series will be broadcast into more homes than it has before. It's a big opportunity for the championship with the possibility of a captive audience.
Texas timetable, Saturday June 6
Practice: 1200-1430hrs CDT (1800-2030hrs BST)
Qualifying: 1600hrs CDT (2200hrs BST)
Race: 1905 CDT (0105hrs BST, Sunday)