IndyCar and Firestone have mandated a maximum 35-lap stint on tyres for the series' return to action this weekend at Texas, as the rubber supplier did not have time to complete a new tyre ahead of the event due to the coronavirus outbreak.
The IndyCar series has introduced the Red Bull Advanced Technologies aeroscreen device for 2020, making its on-track race debut at Texas this weekend.
Originally, five road course and street tracks should have taken place before the first oval round of the season at Indianapolis in May, but the coronavirus intervened halting the calendar and tyre development work at the same time.
Due to the added weight of the aeroscreen device, Firestone had intended to develop and test a new tyre for Texas, but the coronavirus outbreak meant this was not possible.
Instead, the left-hand side tyre compound for this weekend is from the 2019 Indianapolis 500, while the right-hand side tyres were an alternative tyre developed for the Texas last year's race. The latter were also used in a test in August 2019 – "with simulated effects of the new aeroscreen" according to The Race sources.
Rookie tests that took place in February at the track were in much cooler conditions than those that are expected at the weekend, making the data gathered from those almost irrelevant compared to the 80 degrees celsius expected this weekend.
So the heat, allied to the added weight of the aeroscreen and the extra tyre wear this would cause, has meant a mandated window of 35 laps, down from around 60 laps in last year's Texas race.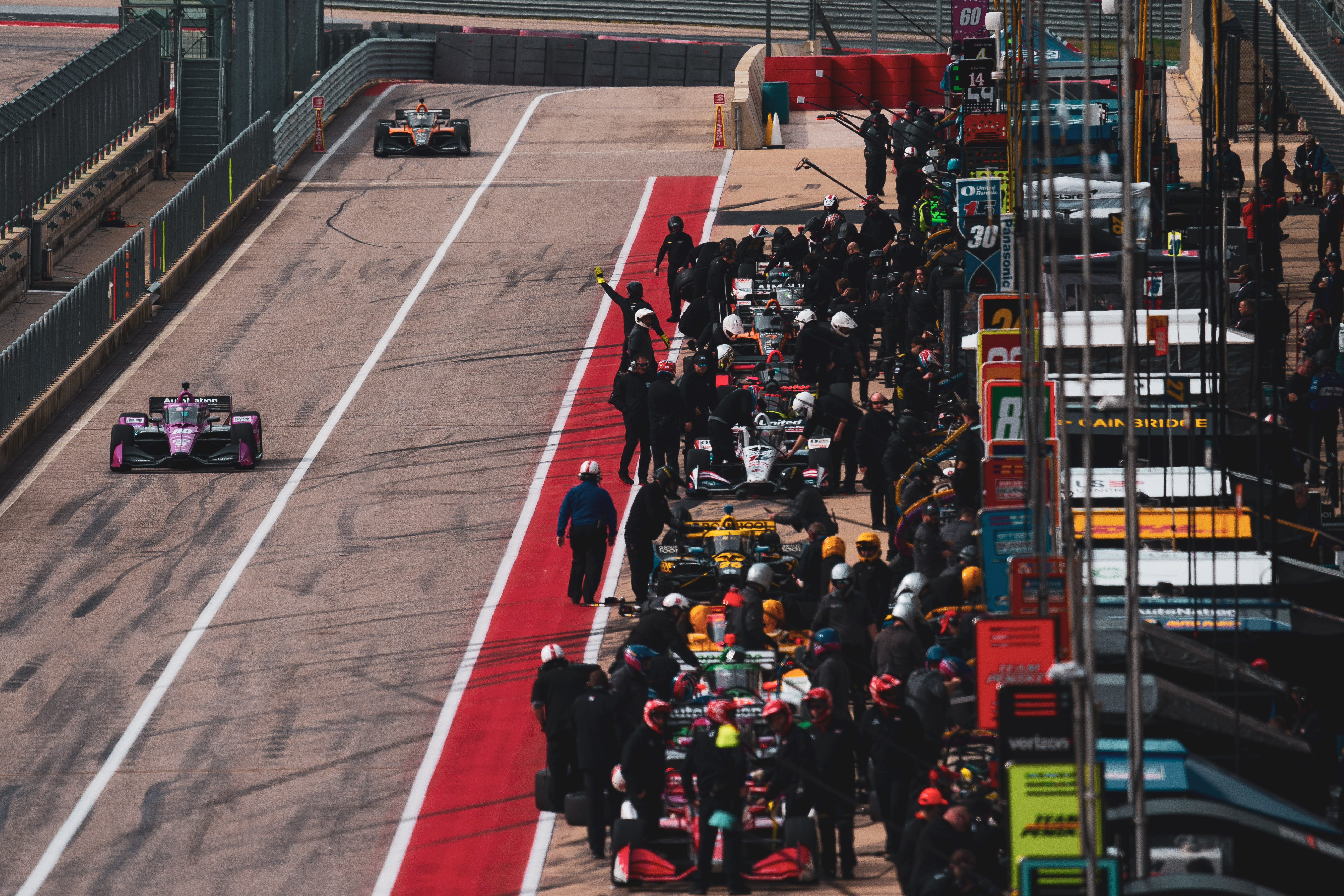 An IndyCar spokesperson told The Race: "In a perfect scenario, Firestone would have built and supplied the new tyre spec planned for Texas, but as we have all experienced, the global pandemic forced plans to change.
"Despite that, Firestone and IndyCar worked together to evaluate options based on available tyre inventory, data and experience to identify a solution to help the series get back on track this weekend.
"Based on extensive data capture and analysis, experience from tire tests, and input from teams, manufacturers and IndyCar, we collectively decided this was an appropriate number of laps per stint."
Addressing the change, five-time champion Scott Dixon – who has tested with the aeroscreen at Richmond and Indianapolis last year – said that he would have preferred longer stints, but acknowledged that it was a necessary move to get racing started in 2020.
"We're going in with a little bit of an unknown," said Dixon. "There's a few teams that have run the tyre spec we will run [at Texas]. We have not.
"Shortening the stint by half I think kind of eliminates the whole tyre deg thing.
"I wish there was more of a range they'd come up with as opposed to chopping it right in the middle."
He added in response to a later question: "The only thing I don't like about this coming weekend is we're limited in the amount of laps we can do in a stint, the race is a bit shorter.
"Again, it goes back to the alternative of not racing.
"That's just not a possibility.
"I'm just excited to get there.
"Kudos to the NTT IndyCar Series and all the partners and everybody to make sure that we can get going."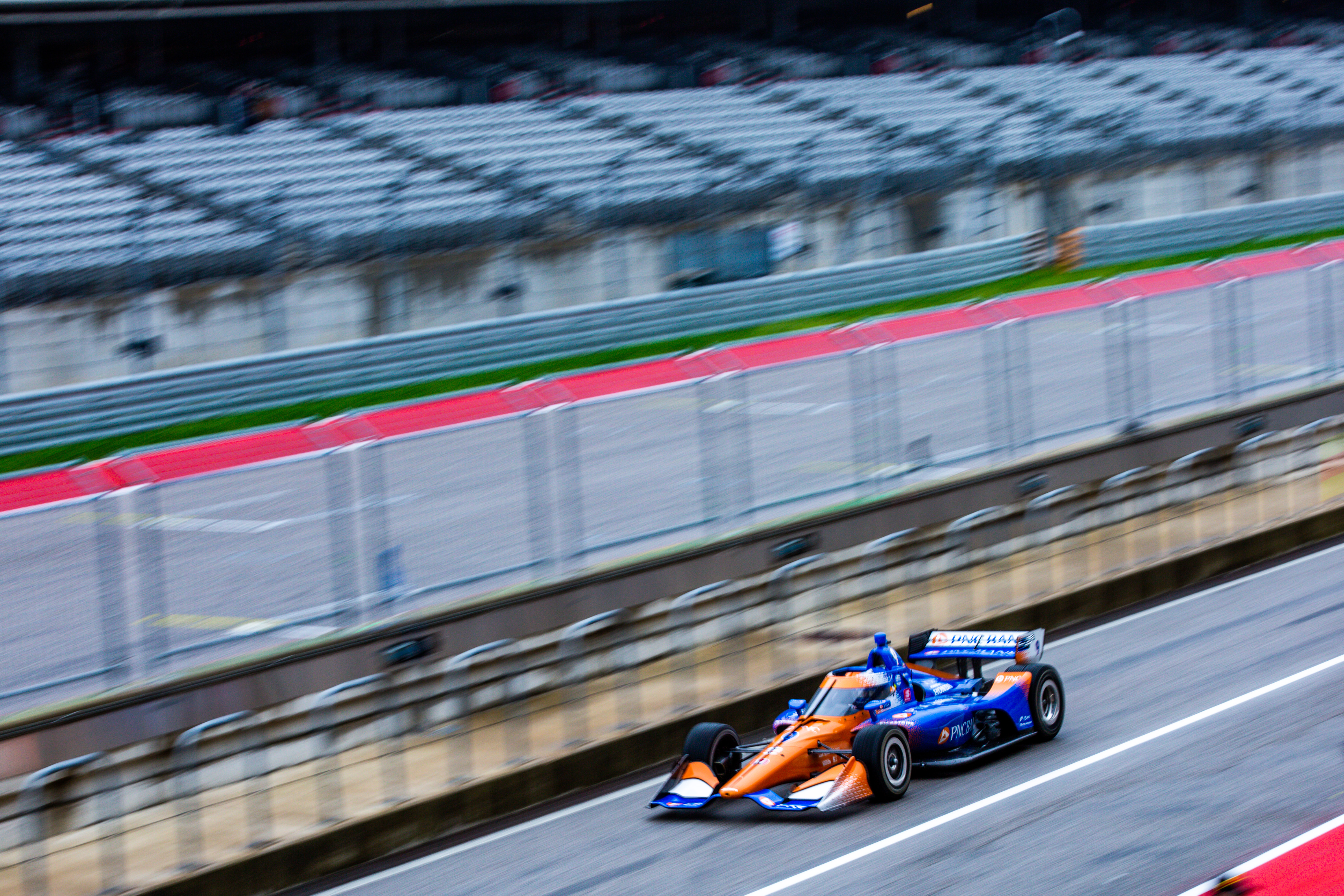 Dixon is one of the most experienced drivers in the series and has raced at Texas since the 2003 season.
He has raced through many different styles of racing at the venue, but added that he hopes the shorter stint length – which should mean low tyre degradation – doesn't produce pack racing where cars are able to run close together for long stints, heightening the chance of an accident.
Asked about this, Dixon said: "Making these stints so short, the tyre grip, the possibility of it becoming a pack race again could be interesting, too, which you hope doesn't happen.
"Plus the emphasis of having good in-laps because it's going to carry over so much of your pit stop time, the time you're on pit road, you don't want people overextending themselves on pit entry and sliding back up onto the track, which we have had in previous years when that wasn't something that's going to be so important.
"Again, there's all these possibilities.
"But you hope that it's not going to be something that occurs.
"I think the professionalism of all these teams and drivers now is very good."