Santino Ferrucci believes he can fight for oval wins and the IndyCar championship title outright when racing resumes at Texas this weekend.
Ferrucci secured a full-time seat in IndyCar in the Dale Coyne with Vasser-Sullivan squad for 2019, after his European junior single-seater career ended when he lost his drive with Trident in Formula 2, following a race ban after crashing into his team-mate.
Alongside Sebastien Bourdais last year, Ferrucci scored an average finish of 6.2 on ovals, the third-highest in the series behind Penske pairing Josef Newgarden and Simon Pagenaud.
With a higher percentage of ovals compared to street and road courses this year because of how the truncated calendar has unfolded, Ferrucci was bullish about his chances when asked by The Race.
"I think it's definitely realistic to fight for wins on ovals," said Ferrucci, who scored seventh on his Indianapolis 500 debut, 12th at Iowa and three fourth-place finishes in the rest of his 2019 oval outings.
"Obviously a championship is full of all sorts of variables. You have still massive teams with big budgets that will be up throughout the winter and throughout this extra time during extra prep and have different tools.
"But I do think that we will be in contention for a championship this year.
"It's just about playing our cards right, and there are five ovals this year, and obviously for the statistics there are technically more oval races [relative] to street and road courses, but with that, we are missing a lot of street course races, which I did enjoy and I did think we were very competitive with.
"So we're really focused in on our road course program to make sure that that is in the best shape possible for when we do get to those double headers."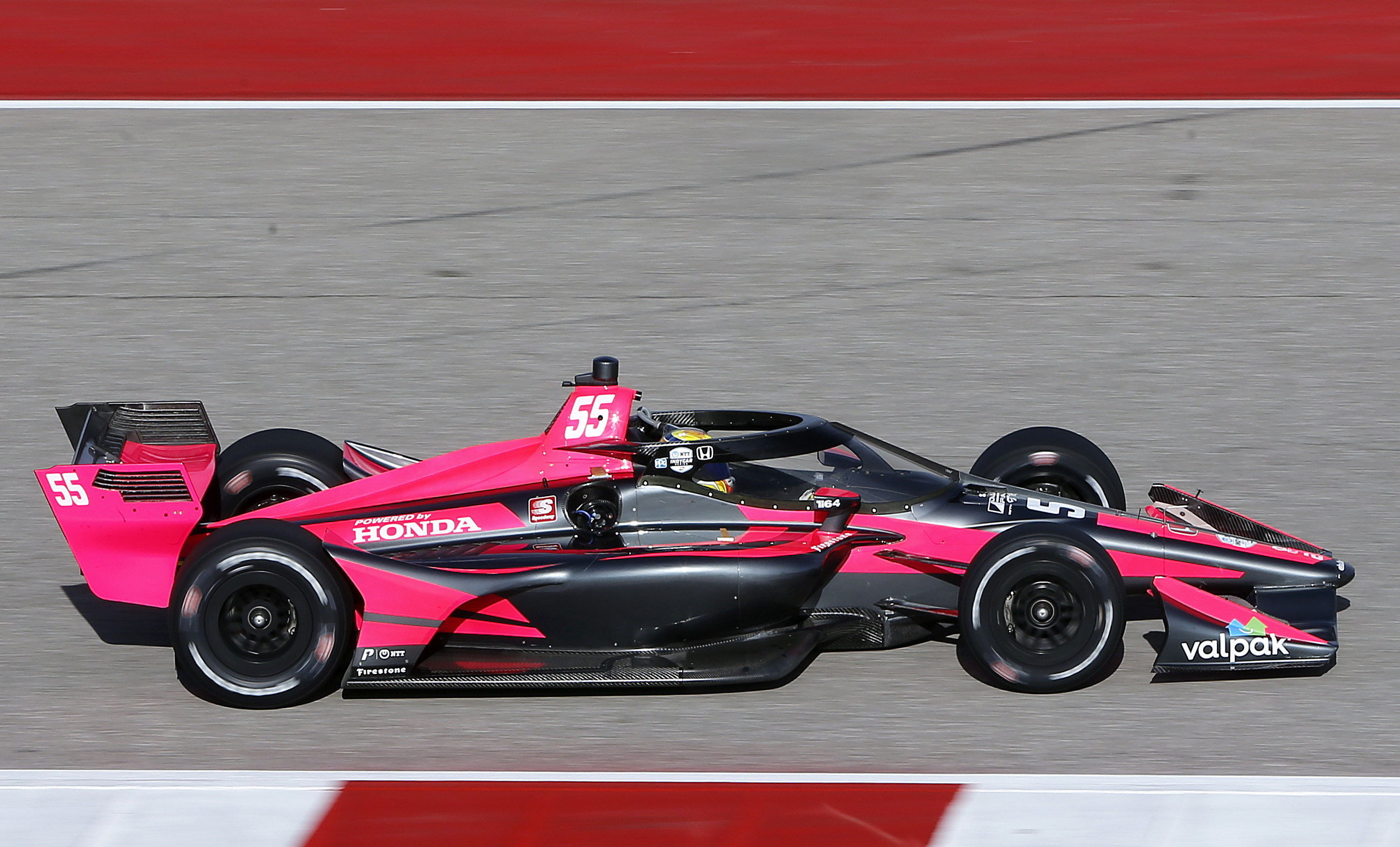 Ferrucci will be partnered by 2019 Super Formula frontrunner Alex Palou this year in a Dale Coyne Racing with Team Goh entry.
Spaniard Palou went beck to his homeland during the lockdown, and had been in a race against time to get back to America to compete this weekend at Texas.
Despite his strong single-seater career, Palou has never raced on an oval, although he did complete a rookie test at Texas earlier this year.
On his preparation for the weekend when asked by The Race, Palou said: "Yeah, I've just been practicing a lot of simulator. It's not the same, but for sure it helps.
"And then I've been working with the team and with all the oval drivers that I know that I could ask and I could talk with them, my spotter, Roger Yasukawa, that was a driver before and was spotting for [Takuma] Sato last year.
"So I've been talking with as many people as I could to get as much information as I could because I think it helps if they can tell me just what's up once you go with old tyres or [that] once you enter the pitlane the car is going to turn left.
"I have never done a pitstop on an oval. So those kind of stuff that seems really easy and simple, I think those are the most difficult ones because that's the things that they come with experience.
"But yeah, I feel I'm the most ready I can be with the situation that we have now.
"Good thing is that we also have 30 minutes [of practice] extra for the rookies, which that's a really good thing. Thanks to IndyCar for that.
"So I can just take those 30 minutes to build myself, get comfortable with the car again, and then the only thing I will not be able to test until the race is to pass cars and to be behind cars.
"I've been comfortable running alone at Texas, but everybody tells me it's a whole lot different story when you have 20 cars or one car in front.
"We'll see. It's going to be challenging, but for sure it's going to be a good experience for us."