Ex-Formula 1 driver, 2017 Indianapolis 500 winner and IndyCar's most recent oval race winner, Takuma Sato says drivers must respect each other in order to stay safe at this weekend's Texas season-opener.
In the original 2020 IndyCar calendar, a run of five road and street course races would've led into the Indianapolis 500 in May.
But the coronavirus pandemic has forced a rescheduled calendar, with the oval at Texas now opening the season.
The event will feature reduced track time and a one-day format, while IndyCar's new aeroscreen will be used for the first time.
A maximum stint length on the tyres has been mandated due to the fact that Firestone wasn't able to develop a tyre in time for Texas to combat the added weight of the aeroscreen.
"We're going to have a drivers' conference call with a lot of stuff to prepare as much as we can"
Sato – who was at the centre of a row over his role in an early crash at Pocono last year, and then went on to win the last oval round to take place at Gateway – says the drivers have to be respectful as they look to deal with the specific variables at Texas, having not raced since last September.
The venue has produced big IndyCar crashes in the past, and five-time champion Scott Dixon has admitted he was nervous the reduced stint lengths might mean the return of pack racing.
"You hope in those scenarios that you don't have the big crash," Dixon added.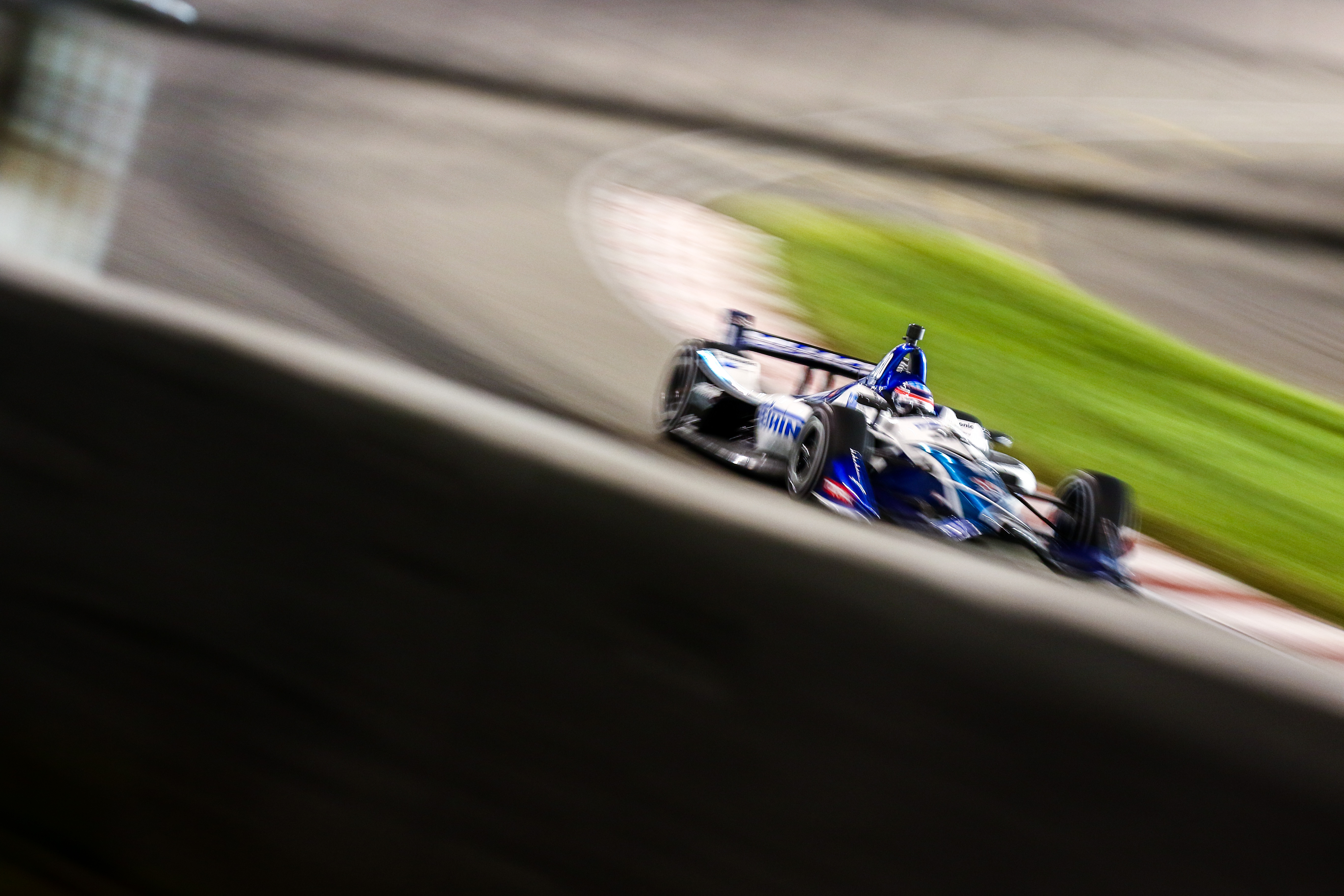 Rahel Letterman Lanigan driver Sato (pictured in last year's Gateway race) acknowledged that the field would need to tread carefully on Saturday.
"I think we just are looking after it and take care of each other more than usual," said Sato. "For the rookie drivers, I think it's just naturally a very challenging field.
"We're intense and a bit nervous too.
"I'm sure that everybody goes there cautious. But at the same time, we're such competitive drivers, and once it goes to the green flag, I know everybody will go flat out.
"Hopefully we just respect more, and we're going to have a drivers' conference call with a lot of stuff to prepare as much as we can.
"But the reality is once the race starts, we just take care of each other. Otherwise really nothing we can do other than go to a little cautious."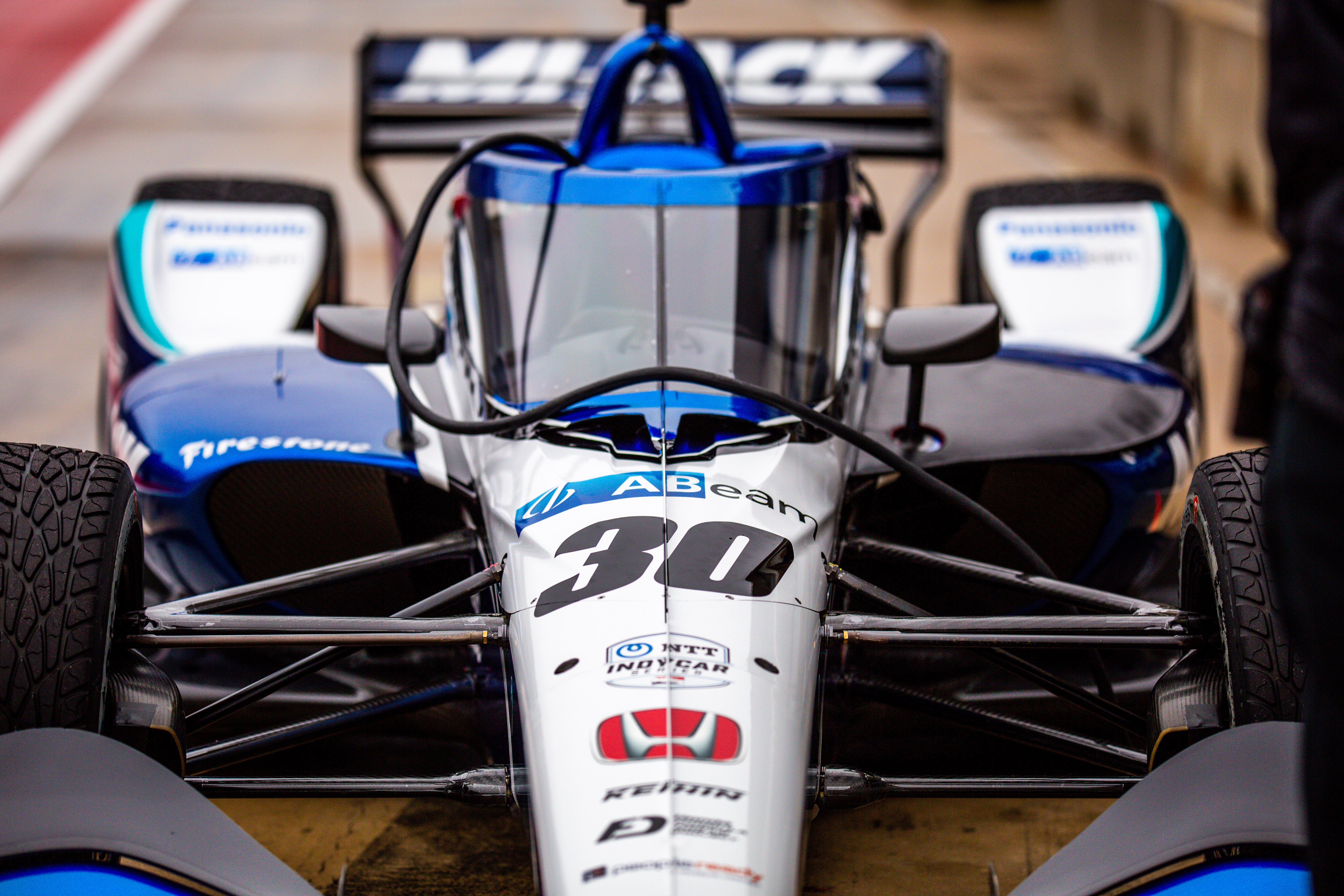 The aeroscreen has been one of the main topics of conversation leading up to the event, especially as drivers had struggled with visibility as the light faded in testing at Austin earlier this year.
The Texas race will start in the light and finish at night. IndyCar has reportedly been working on improving visibility with a low-hanging sun, and Sato's team-mate Graham Rahal said "we have to trust in what IndyCar has done and we have to trust that their due diligence has been done properly".
"Honestly, I, we just don't know [what it will be like]," added Sato. "We haven't done a test.
"The only time we drove into the sun was the COTA open test in the evening.
"At that time it felt pretty difficult to see, but with or without the aeroscreen it's always difficult driving into the sun.
"We won't get to absolute dark for Texas due to the time, but I think it's going to be a challenge, too, that I just don't know.
"But for sure IndyCar tested it before and the drivers did test before in the night session, and I'm sure if there is a serious issue they'd already get on with [fixing] it.
"I believe there is no huge issue."
He pointed out that drivers usually ask IndyCar to start night races "after the sun sets" because of bad experiences driving into setting sunlight at events such as Texas and Phoenix.
Sato said there had been times on the Phoenix oval when at Turns 3 and 4 visibility was "virtually nothing" and "you can't see anything but yet you have to go full throttle, which is not good. That's not even a race".
He added: "Hopefully Texas will present a little better that way in terms of the sun and the angle, but hopefully the aeroscreen does no more than what we're usually having a problem with just with the visor."