Team Penske president Tim Cindric says that Ferrari's interest in an IndyCar programme is "really encouraging" for the series, after the Formula 1 manufacturer acknowledged a potential entry as an option.
Due to the budget cap restrictions in F1, its three biggest teams – Mercedes, Red Bull and Ferrari – have discussed the need to redeploy staff, or risk redundancies.
Speaking before the budget cap was set at an initial £145 million – with incremental reductions to follow in the subsequent years – Ferrari team principal Mattia Binotto said that the Maranello team was willing to evaluate an IndyCar or World Endurance Championship programme if the cost cap was set too low.
Penske has won four of the last six IndyCar titles, and has a long presence in the series, with team owner Roger Penske entering America's top level single-seater tier in 1968. Penske completed the purchase of the IndyCar championship along with the Indianapolis Motor Speedway earlier this year.
IndyCar is set to introduce a 900bhp hybrid engine in 2022 and a new chassis in the same year, but could debut parts of the new chassis in different years to complete a new car by 2027. IndyCar has stated the upcoming engine rules cycle will run from 2022-2027.
When asked by The Race about a phased chassis introduction, Cindric said: "Honestly, we've been so tied up in what's been going on the last three months or so that I couldn't give you too many details of even what's been discussed.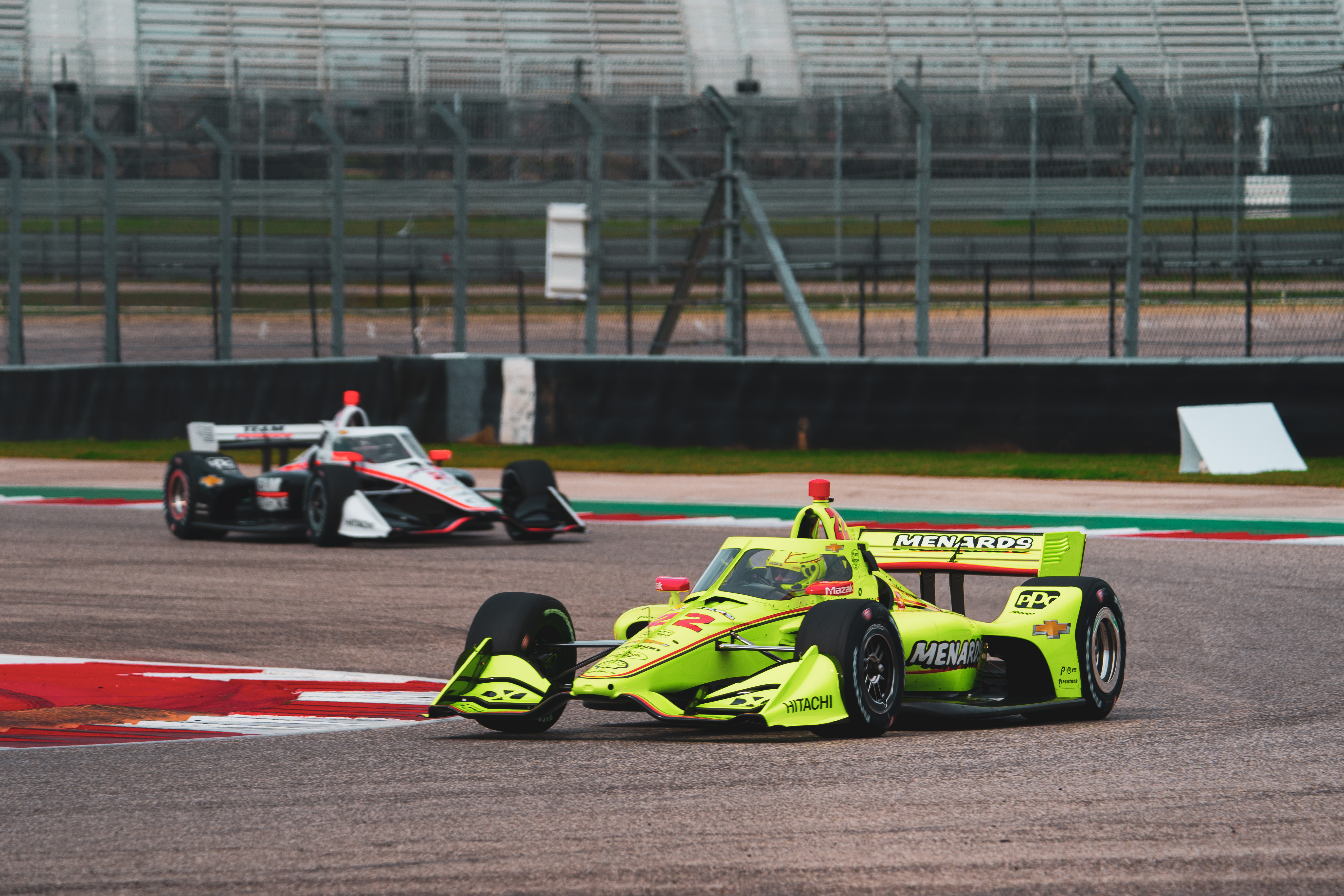 "Our focus has been on today and how to get through today to get to tomorrow.
"This process that we've been through, it's turned into three days a week, right. There's today, tomorrow and yesterday. You forget what day of the week it is.
"Been really struggling with trying to keep up with what's happening on that [future car rules] front, and I think there's been lots of discussion, and I think it's really encouraging to hear that a manufacturer like Ferrari might be interested in the series itself.
"It tells you how far the series has come in a very short period of time here, and I think if we can get back on track, a lot of those things are going to be pretty exciting.
"But from today, I can't honestly tell you that we have a very good perspective of even what's been discussed just because we're so focused on just getting through the next day."
Ferrari did build an IndyCar in the 1980s, the 637, but the car was never raced by the team as many believed it to be a political play to persuade the FIA to change its F1 engine regulations.