After the truncated calendar and shortened off-season brought about by the pandemic in 2020, this year's IndyCar silly season has been longer and more traditional.
Like in previous years, a handful of moves have happened early, while many wait for the off-season – which starts at the end of September instead of well into October like last year.
We've rounded up information from sources, rumours from the paddock and some good old-fashioned logic to outline what's happened and what we're expecting to happen with the 2022 IndyCar driver market.
The big five
Andretti
Romain Grosjean, Colton Herta, Alexander Rossi, TBC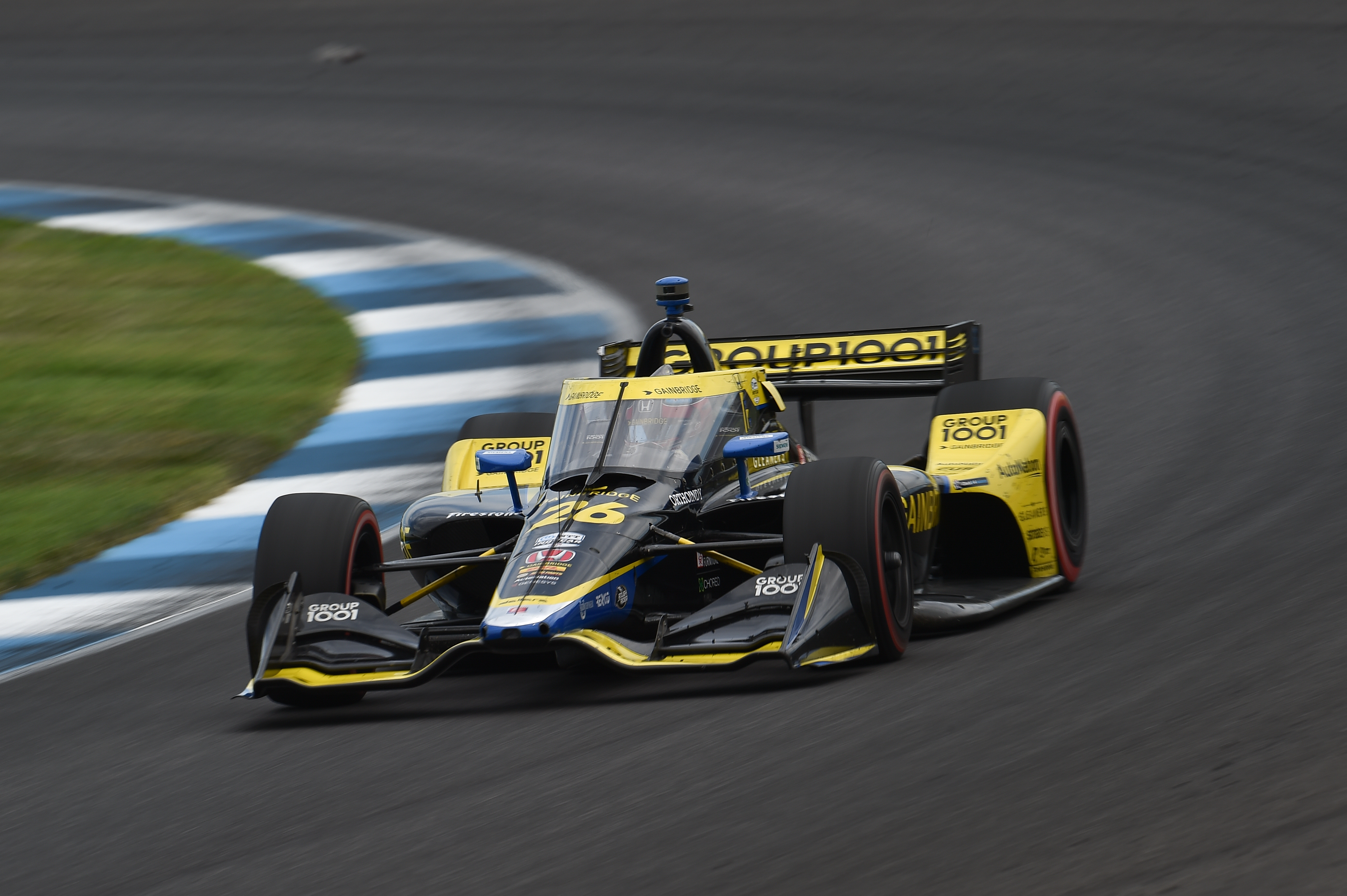 Colton Herta and Alexander Rossi are both signed up for next year, and while I believe Romain Grosjean's switch to Andretti was prematurely reported last month without a formal deal in place it now looks certain the ex-Haas Formula 1 man will make the move to the #28 car as Ryan Hunter-Reay leaves the team after a decade.
The fourth seat is the only real question then. Despite a relatively unspectacular maiden Indy Lights year so far, Devlin DeFrancesco looks set to replace James Hinchcliffe in the #29 car.
Kyle Kirkwood – who's currently a close second in the Indy Lights standings for Andretti – and Oliver Askew – who was 2019 Lights champion with Andretti – are also believed to be in contention for the seat.
But Kirkwood is also a factor for the team's Formula E vacancy, while Askew is currently auditioning to take over the third Rahal Letterman Lanigan car for 2022 in the last three races of the season.
DeFrancesco, another part of Andretti's 2021 Lights line-up in the Steinbrenner-affiliated entry, seems the most likely driver to get the nod at the moment but there's still time for silly season to do its work.
Arrow McLaren SP
Pato O'Ward, Felix Rosenqvist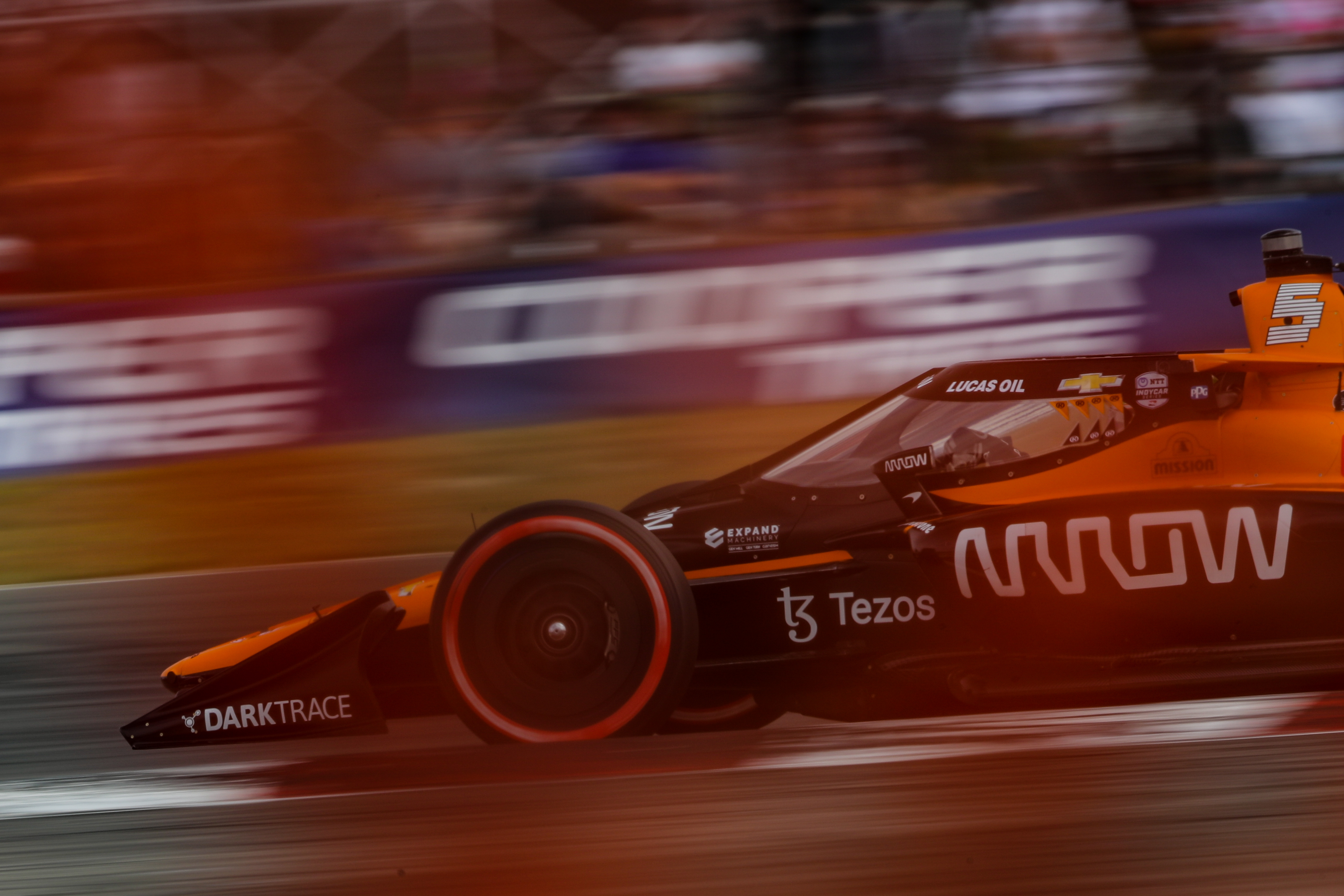 The only question here was whether Arrow McLaren SP would be able to expand to a third car for 2022 instead of 2023 as planned.
The Race's sources indicate that it won't happen for next year. Whether that's because of a lack of the right personnel on the market or the right driver hasn't been forthcoming (as the team had specified any early expansion depended on who'd be in the cockpit) is unclear, but at the moment a third full-time entry is believed to be unlikely.
Kevin Magnussen returning to the team for a number of road-course races and the car also running the Indianapolis 500 is the most likely scenario if the third entry runs at all in the first half of the season next year, but in the second half I certainly expect to see the third car doing some events ahead of 2023.
Chip Ganassi Racing
Scott Dixon, Marcus Ericsson, Jimmie Johnson, Tony Kanaan, Alex Palou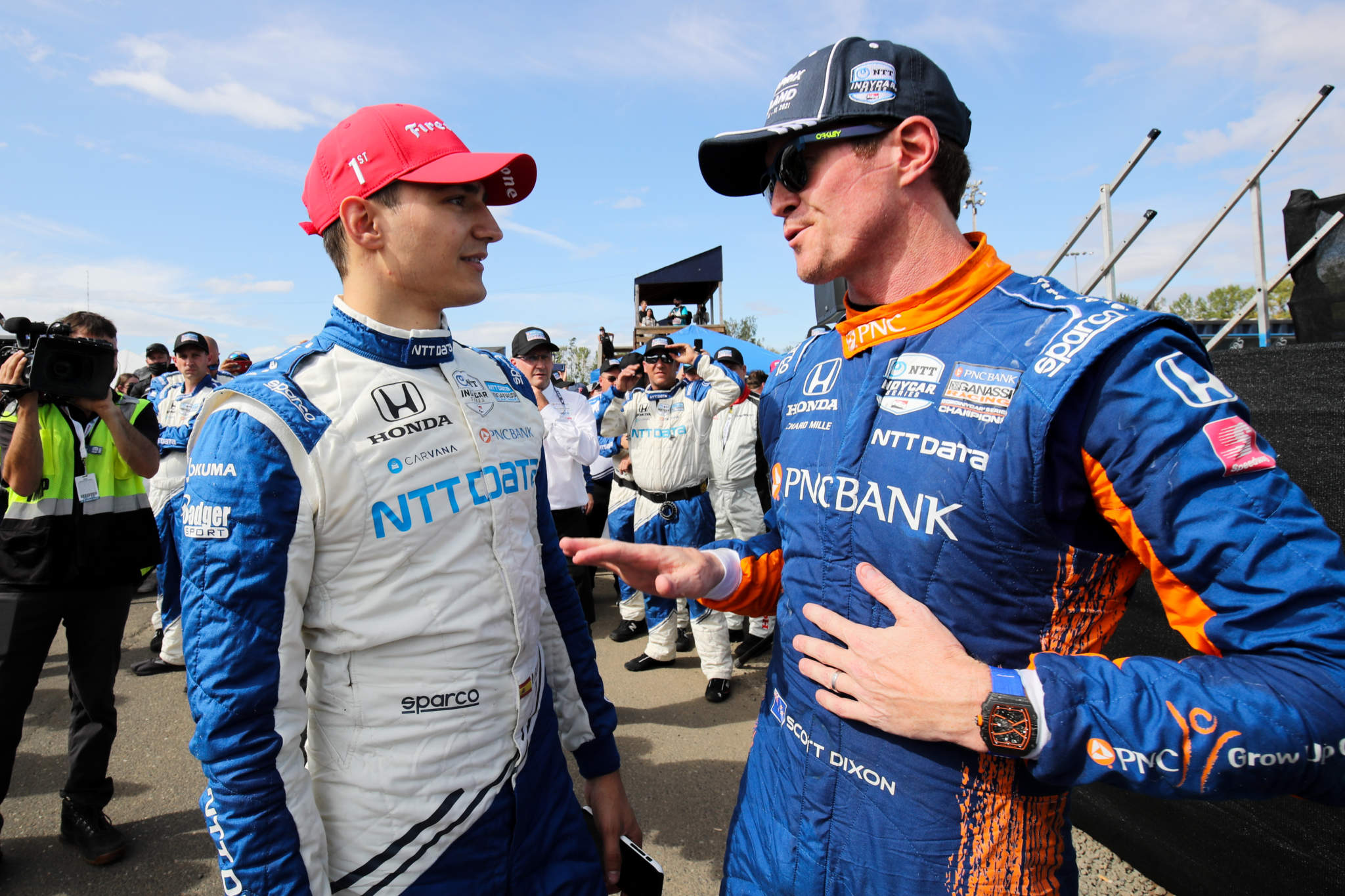 Current championship contenders Dixon, Ericsson and Palou are all remaining with Ganassi next year.
The only question mark here is playing out as we speak. Johnson wants to do the Indy 500 next year but Kanaan has a deal to do the ovals in Johnson's #48 car. That means Ganassi needs to run an extra car at the 500 or come to some sort of an agreement with Kanaan for him to step aside for Johnson.
Running an extra car would be tough as it would signal Ganassi going from two cars in 2019 to five in the 500 in 2022, which would put a strain on the organisation to produce the personnel capable of living up to its standards. Plenty of work to be done on this deal, then.
Penske
Will Power, Josef Newgarden, Scott McLaughlin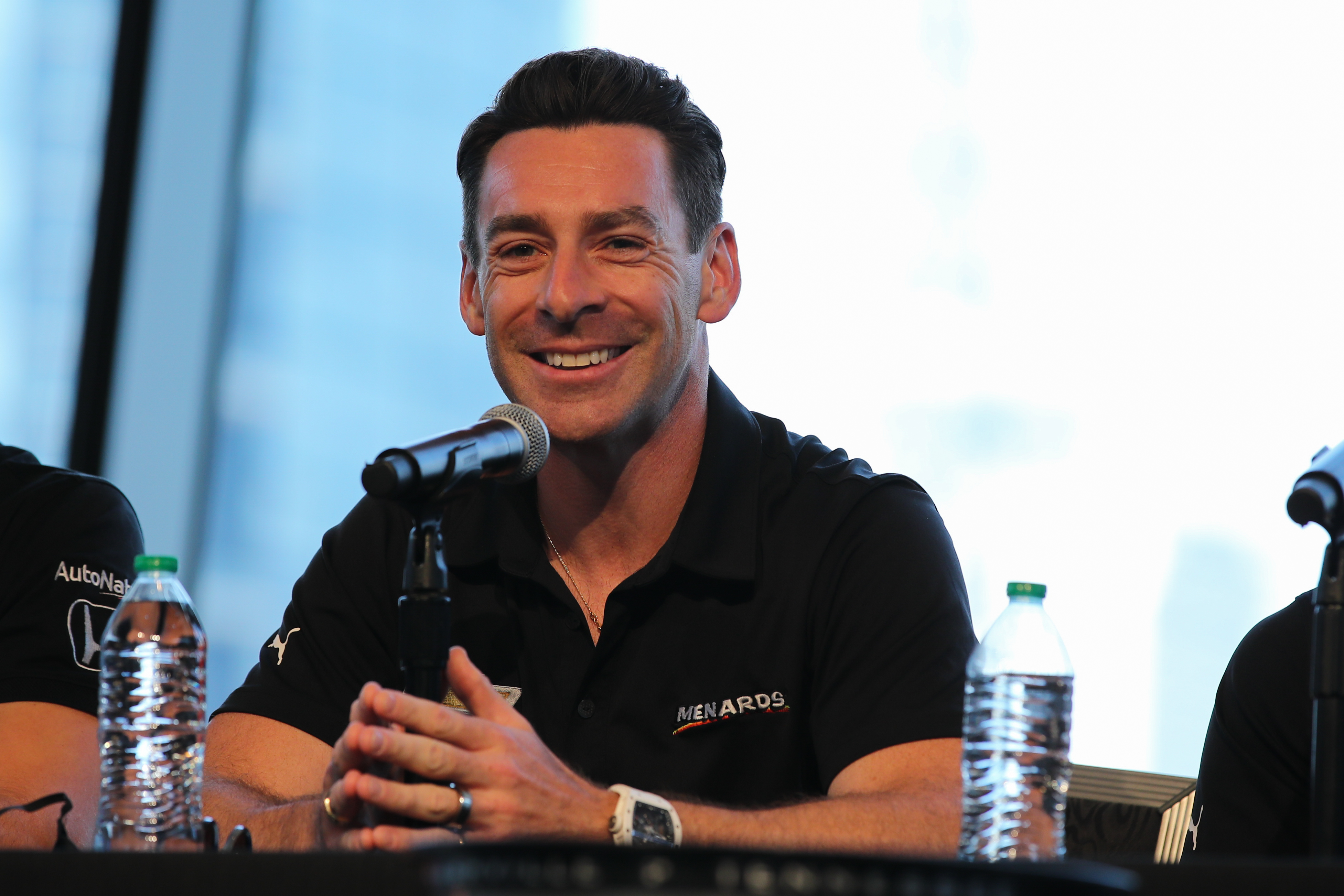 All three of the aforementioned will stay with Penske next year, which leaves the question of Simon Pagenaud.
When it was said that Pagenaud was headed for Meyer Shank next year, The Race's sources suggested that no deal was done at that point and there was a fair amount of silly season '2+2=5' going on.
Surely, it would be unlikely that Penske – gearing up for a Porsche endurance programme as well as its IndyCar commitments – would let a champion and Indy 500 winner with Pagenaud's sportscar experience go.
However, the rumours have only intensified that Pagenaud is headed to Indy 500 winner MSR – which by the way runs a Honda-based sportscar programme in IMSA as well.
I find it incredible and borderline incompetent if Porsche-supported Penske and its IndyCar engine supplier Chevrolet – which has a sportscar programme also headed to Le Mans with Cadillac – would let Pagenaud go to a rival team in IndyCar or sportscars for that matter.
Especially to Andretti-linked Meyer Shank Racing, where Pagenaud's years of experience will not only be walking out of Penske's door but walking into a team affiliated with a key IndyCar rival that will also have Grosjean sat at the table next season!
But I have nothing to prove that the paddock rumours aren't true apart from logic.
Perhaps Pagenaud has just decided the time is right to move on from the juggernaut team.
My heart still says he'll stay at Penske even if Roger doesn't like having four cars. My head finds it difficult to disagree with the sources – and the sheer number of them – saying this MSR move will happen.
If Pagenaud does leave, one thing is certain: Penske will drop to a three-car team.
Rahal Letterman Lanigan
Jack Harvey, Graham Rahal, TBC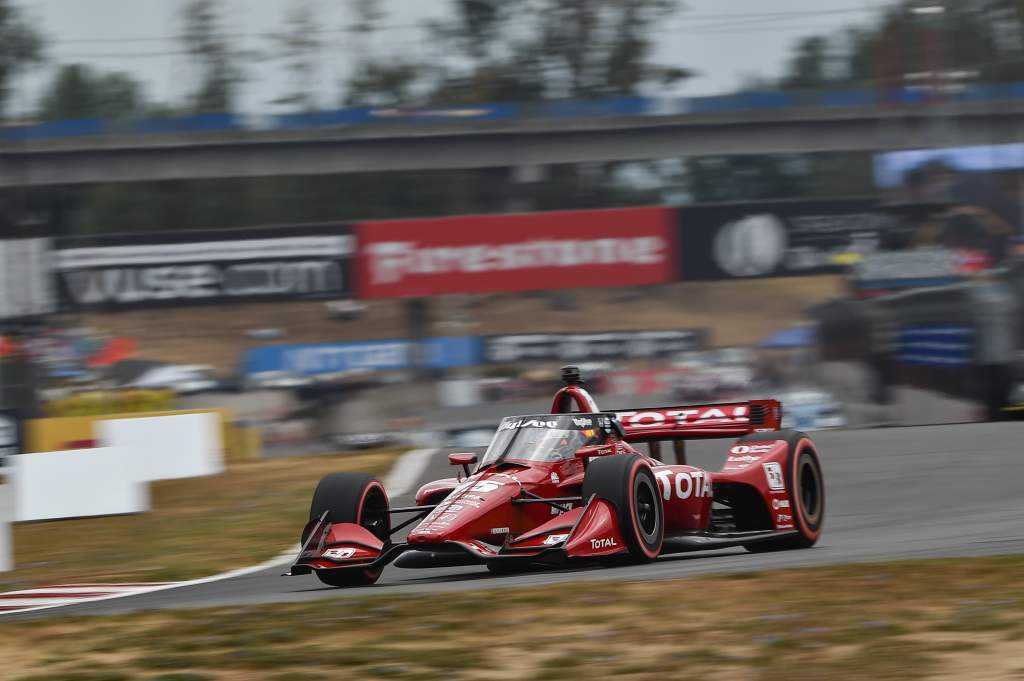 While it's yet to be announced, soon to be ex-Meyer Shank driver Jack Harvey is expected to join the team alongside Rahal next year.
Rahal's third entry for next year might be driven by someone new, with Motorsport.com reporting Dale Coyne is 80% there on a deal to sign Sato for 2022.
The likelihood is the team will choose between the two drivers who have driven the third entry this year in Santino Ferrucci and Askew.
Askew is currently auditioning for the drive, but while I'm an admirer of Askew's talents I think it's going to be tough not to go with Ferrucci unless Askew shows something spectacular behind the scenes.
Among drivers who have done more than one race this year, Ferrucci has the sixth-best average finishing position in the series over his five races with the team in 2021.
Askew may be able to produce impressive data to impress the team or score a couple of big results in the last two races, but even so it seems hard to look past Ferrucci's performances.
Whether he is the kind of driver sponsor Hy-Vee wants to work with in the future – given his controversial reputation – is also a question that will have surely been answered by now.
Either could take the seat. Askew looks like the better off-track package for the team with plenty of upside but Ferrucci may well edge this through his drives in 2021 and his prowess at the Indy 500.
Best of the rest
Meyer Shank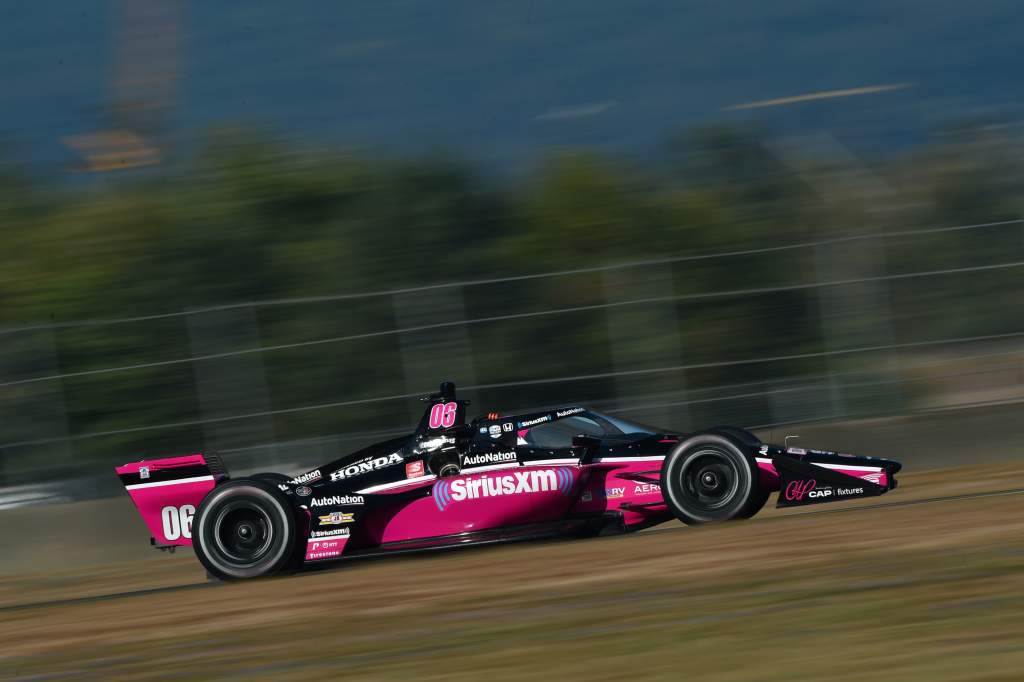 Helio Castroneves is signed full-time next year and Pagenaud is believed to be on the way. That's its two car expansion set for now as Harvey heads for Rahal Letterman Lanigan.
On a slight tangent, it's amazing that Andretti could have had Castroneves, Grosjean, Harvey, Herta, Pagenaud and Rossi as its driver line-up next year across its own team and technical partner Meyer Shank.
If something were to happen for the Pagenaud deal to fall through, I'd expect Kirkwood or DeFrancesco to be on the way in. Andretti will be keen to keep both in the stable.
Dale Coyne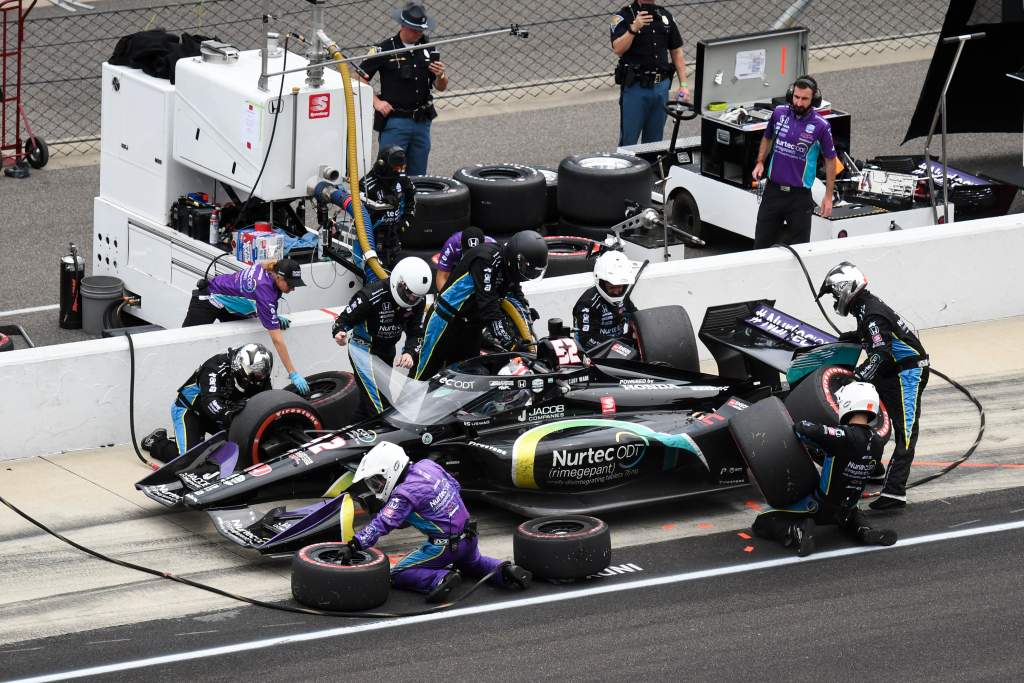 Ed Jones and Grosjean are both believed to be heading for the exit, but confirmation of that has only come recently and I believe it's too early to make any 'safe' predictions about what's happening here.
I'd expect Coyne will be looking at Hinchcliffe and Hunter-Reay from Andretti, while Pietro Fittipaldi has good backing and has patiently waited for a full-time gig with the team.
Sato has also been linked with DCR, while Kirkwood would be an obvious choice as he drives for Vasser Sullivan – which co-runs the #18 car with Coyne – in its IMSA team.
While that would be perfect on paper, I think Kirkwood is being lined up for too many options, which means he won't fall to Coyne.
Cody Ware has to be in the mix with his strong performances in one-offs for the team and as his dad sponsors the #52 entry, while Ryan Norman also drove that car and will be angling for a seat.
Dale Coyne – as shown with Grosjean – is always capable of grabbing a surprise talent from overseas though, so that's worth keeping in the back of your mind.
Ed Carpenter Racing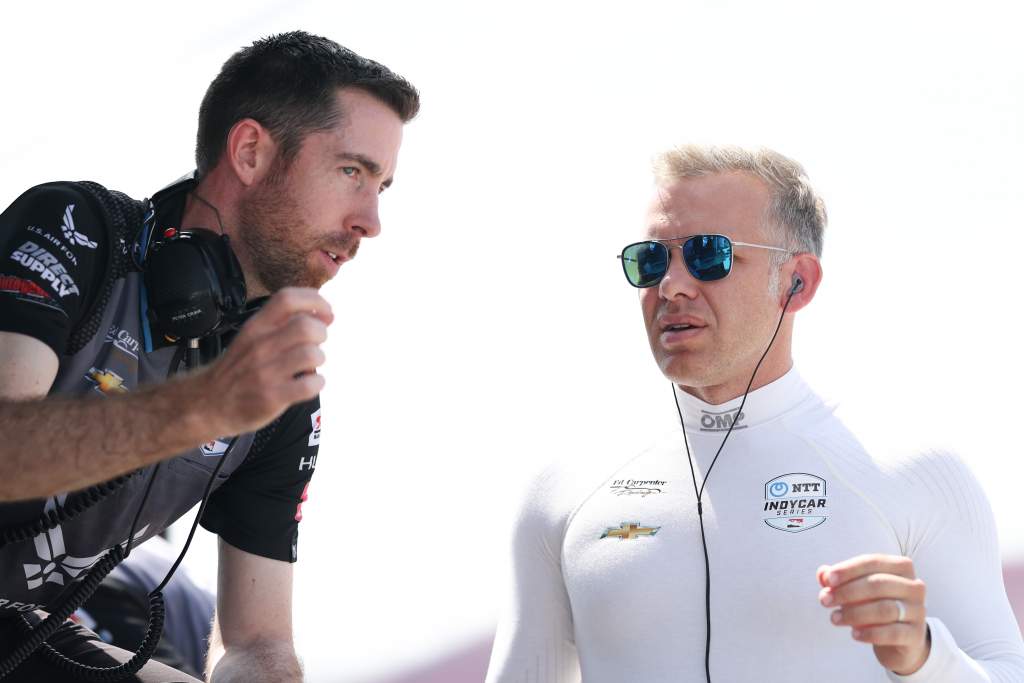 Rinus VeeKay is signed through next year.
That leaves the question of what to do with the second car that has been shared between Conor Daly and Ed Carpenter over the past two seasons.
Unfortunately, despite his talents, Daly has proven that he can't replicate the results of VeeKay and therefore should be looking over his shoulder. But the US Air Force sponsorship might yet save him.
I think if there's a driver change to be had, Indy Lights points leader David Malukas is a good fit for this team and could be under consideration. Malukas' father is heavily involved in the HMD team in Indy Lights and Carpenter may well welcome taking on a co-entrant.
Hunter-Reay may also be in the frame, and Askew impressed the team replacing the injured VeeKay in a one-off earlier this year.
I don't think the rumours connecting Nico Hulkenberg to IndyCar will come to fruition.
Juncos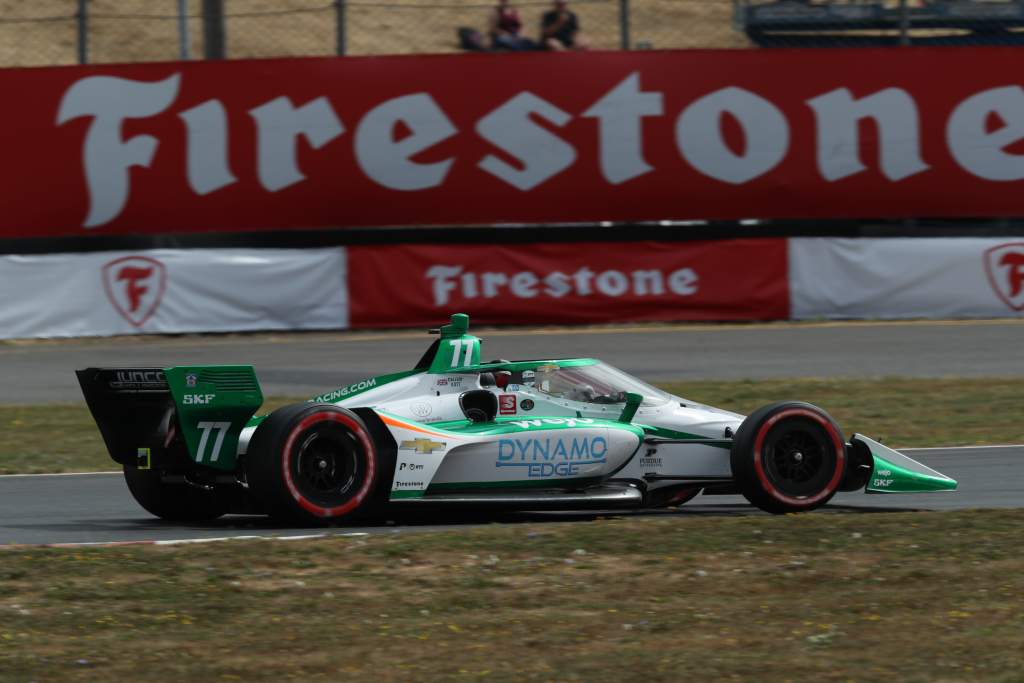 This team is currently evaluating Callum Ilott ahead of 2022, and I think he's its top target.
If Ilott elects to race elsewhere, the team has a number of friendlies like Kyle Kaiser, Spencer Pigot or Sebastian Saavedra who it may choose to give a drive to, but Ricardo Juncos is a known admirer of junior drivers.
With the likes of Christian Lundgaard and Marcos Armstrong from F2 known to be looking at IndyCar seats, and with a strong Indy Lights grid to choose from which includes the up to now unmentioned Linus Lundqvist, who might actually be the best talent of that group, this is a difficult one to declare now. Juncos even has its own Indy Lights team to pick from.
Plenty of off-season to go before we hear anything on this one, I think.
AJ Foyt
Most of this hinges on Sebastien Bourdais and if he wants to stay on.
With so many sportscar programmes expanding, Bourdais is going to be hot property and I believe he has a significant sportscar deal in the offing. How that would fit with IndyCar is yet to be seen.
He's been frustrated with his and the team's luck, but you also have to ask how long will Bourdais want to deal with driving for sub-par teams looking for giantkilling results when his ability far outweighs that?
I think Foyt has taken a step forward this year but probably only one step in relation to the two or three steps other teams have taken. There's still plenty of work to do with resources – money and personnel – to push this team forward, and both will have to be on the way in for Bourdais to stay in my opinion.
I expect Dalton Kellett will remain in the second car, while Tatiana Calderon could be in the picture after her test earlier in the year and with ROKiT sponsorship.
Carlin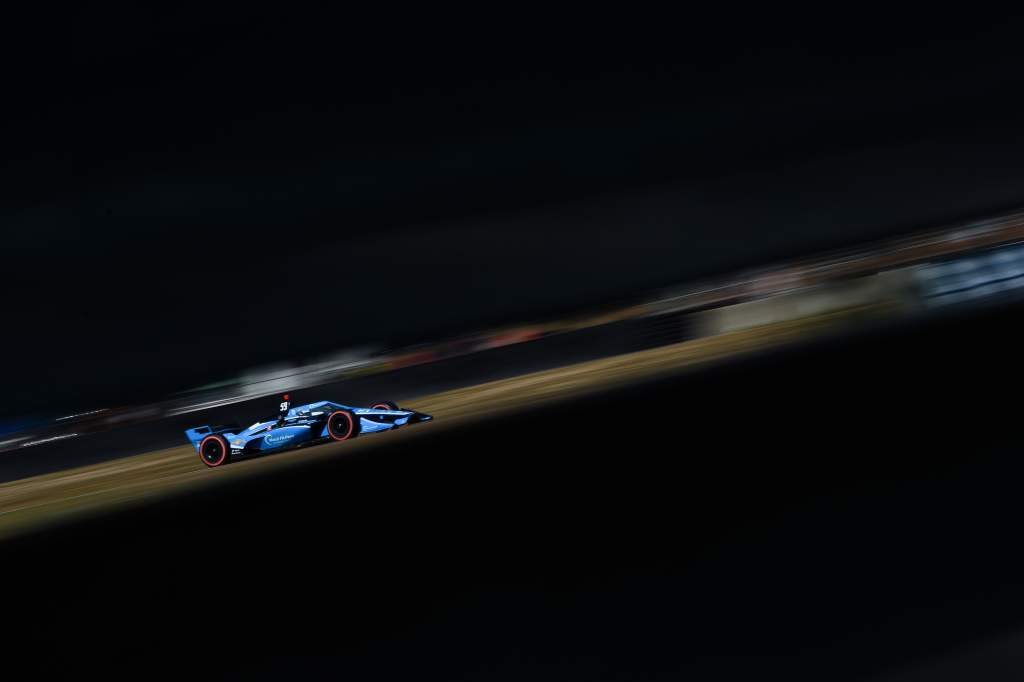 Max Chilton is keen to remain in IndyCar but is understood to have spoken to other teams.
Carlin's one-car entry is a struggle with a lack of a team-mate for development help and set-up direction so Carlin needs to sign an engineering partnership – something Chilton has suggested it could do – or face losing him.
I haven't heard of any potential engineering deal being signed as of yet, but that's not to say talks aren't happening and couldn't bear fruit. This is another one that's a few weeks away from becoming a bit clearer.
With Daly likely to be out of the door at Ed Carpenter, Carlin might be the ideal home for Daly but a lack of financial backing would almost certainly put paid to that.
Someone like Malukas coming from Indy Lights would seemingly be a more likely option. I think the second car needs a driver that brings significant budget, or the first one might not even happen.
Will there be any new teams?
I don't think we'll see any brand new teams but there will at least be ones increasing schedules.
Paretta Autosport, which aims to encourage female participation in motorsport, has been working on a full schedule for next year with Simona De Silvestro, but it could also opt for a part schedule of events for 2022.
Top Gun Racing is in a similar position albeit more likely for a part schedule than a full one, while Dreyer & Reinbold is expected back for the Indy 500.