There's an argument to be made that the 2021 IndyCar title battle is missing the season's most consistent driver.
Some might say that Marcus Ericsson, who has 10 top 10s across 13 races, should hold that title – and he's 60 points off the title lead with a plumb race at Long Beach to finish the season having already won two races on street courses this season.
But there is a driver who isn't in contention who could and perhaps should be.
I know that going back and retrospectively adding points is crude and soon gets a bit silly when you start adjusting things around. But if you add a top five result at St Petersburg and the Indianapolis 500, and a 10th at the last race at Gateway, this driver would be third in the points.
It's Graham Rahal.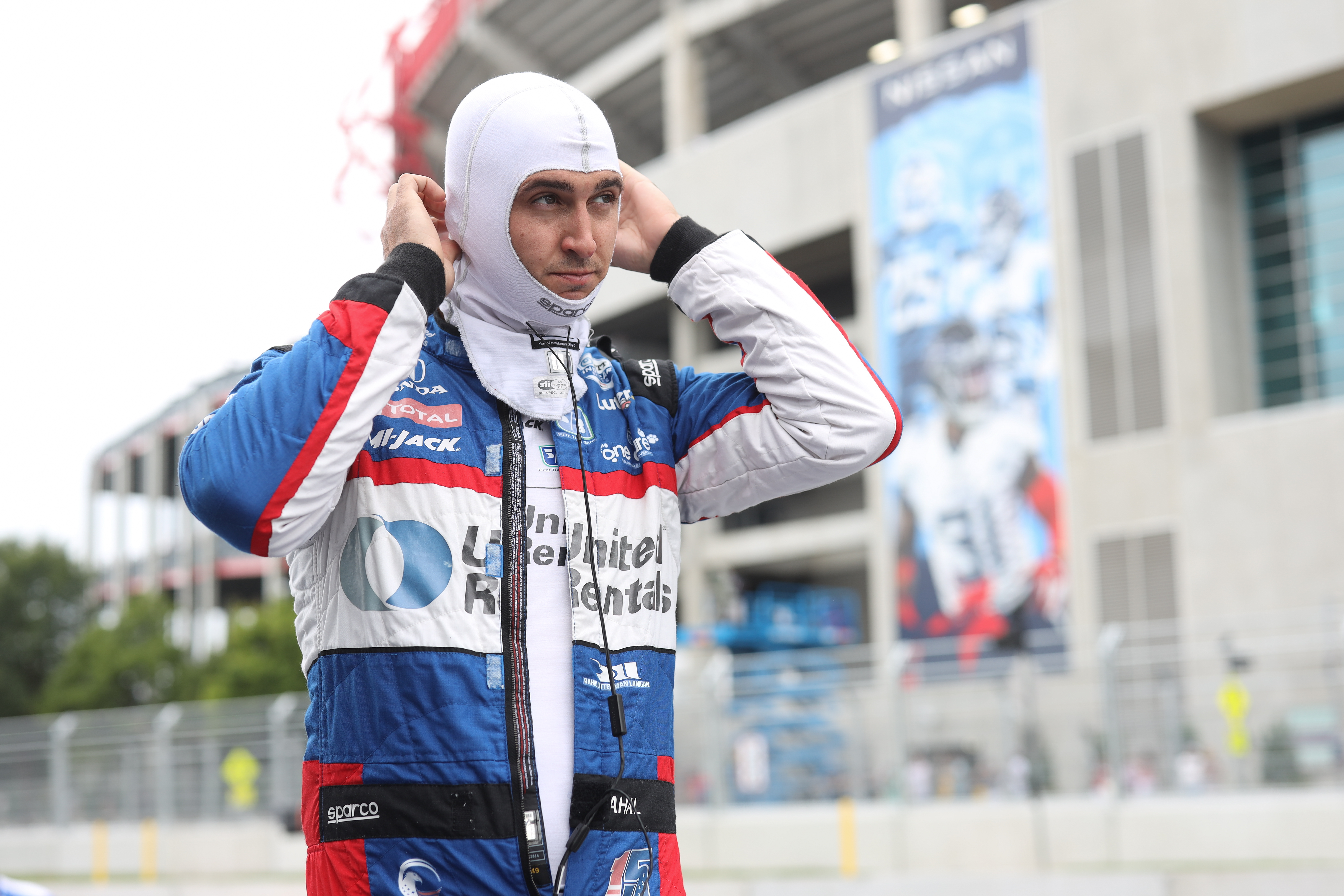 The Rahal Letterman Lanigan driver hasn't won a race since June 3, 2017, and has only looked like ending that streak at the Indy 500 this year before a wheel came off shortly after a pitstop when he was in a prime position to end his victory drought.
"You certainly hear the buzz about [Alexander] Rossi and all those guys still, yet for the last couple years, we've consistently beaten them week in, week out." :: Graham Rahal
For the son of 1986 Indy 500 winner Bobby Rahal, the owner of the RLL team, it's a bitter pill to swallow to feel you've come so close to winning one of if not the biggest single open-wheel race in the world. Especially when, every year, you have to face countless questions about when you're going to achieve something your dad has done.
Rahal was taken out by Ed Jones at Gateway two weeks ago – even if Rahal could have, in hindsight, approached that situation more conservatively and not used the high side of the track – while at St Pete he was taken out by Alexander Rossi.
"Ran out of talent."

Graham Rahal called out Ed Jones after their collision early at @WWTRaceway. #INDYCAR x NBCSN pic.twitter.com/PW2OC0VCpL

— IndyCar on NBC (@IndyCaronNBC) August 22, 2021
Talking to The Race, Rahal is extremely frank about his season and where he feels he is being underrated in a strong 2021 campaign.
"I think that we've done a really good job, I think the consistency has been spectacular," Rahal says.
"But obviously you and I both know that doesn't really matter.
"When you look generally at our performances and the way that, we kind of have done it quietly, we've done it under the radar and whatever else and, to me, I don't think a lot of people value what we've done.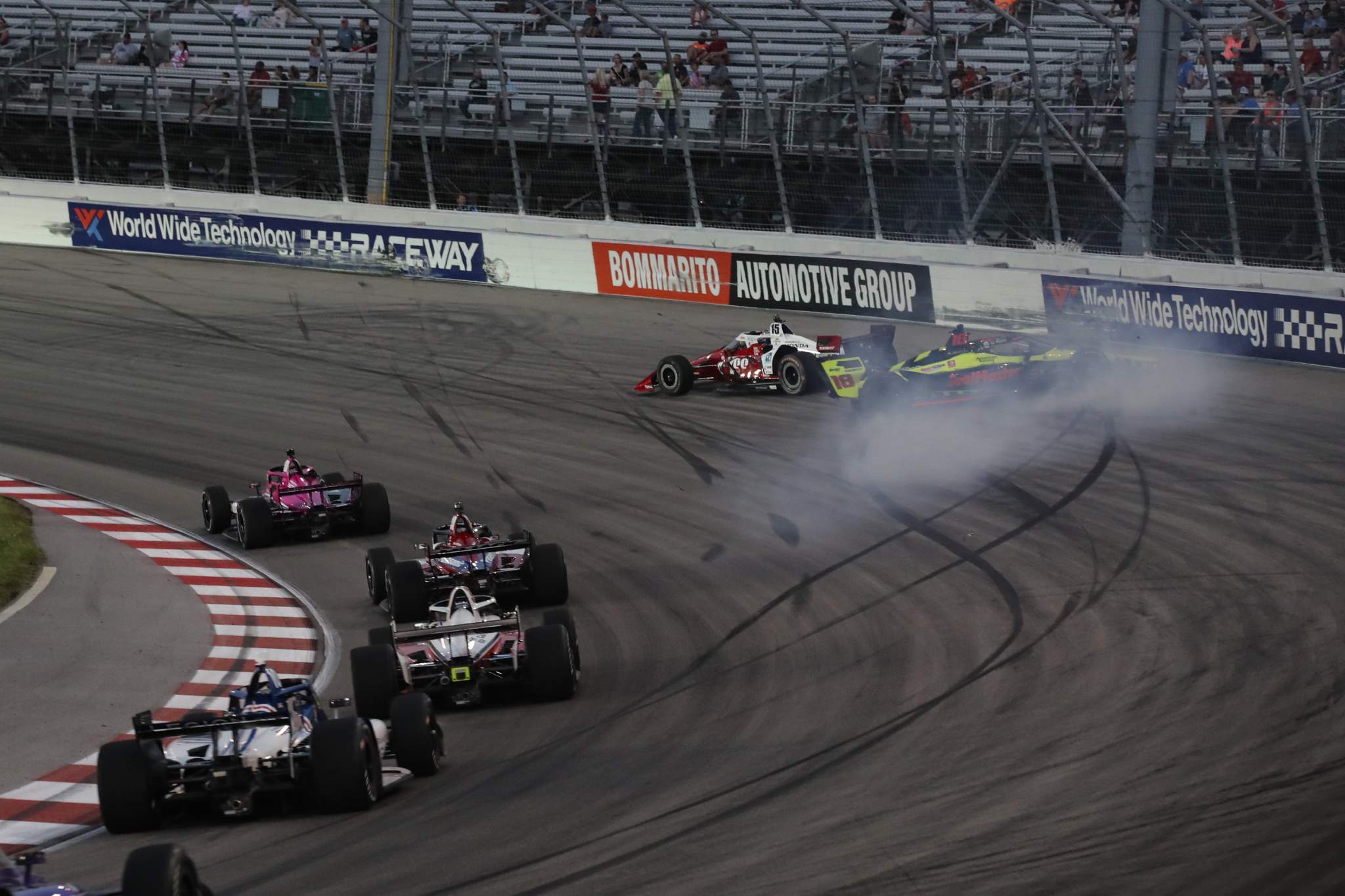 "I think a lot of people do tremendously overlook us as a program and me as far as what we've done throughout the year. And I'm okay with that.
"I have no problem being the guy that nobody wants to pay attention to anymore. That's fine with me.
"You certainly hear the buzz about [Alexander] Rossi and all those guys still, yet for the last couple years, we've consistently beaten them week in, week out. But we certainly don't have that buzz and that's okay for me.
"We just put our heads down as a team, we all work forward and we're all going to do a tremendous job. I'm happy with that. Clearly, we need to win a race. I don't think there's anybody shying away from that.
"Consistency is great, finished in the top five and six, seven almost damn near every single weekend.
"Great. But we've got to win some stuff here."
Of course, the Indy 500 crash weighs heavy on Rahal for the context – he needs to win one and gets asked about it all the time, but the crew know they effectively cost him the result.
However, Rahal reckons the response to what happened shows that this team is ready to start performing at a higher level, more consistently.
"Unfortunately, sometimes we do have some misses and, when you look at Indianapolis, in particular, that one's going to haunt all of us for quite some time, I think," Rahal says.
"Just the good old fashioned 'what should have been, what could have been' is not going to go away.
Graham Rahal loses a wheel and hits the wall in the #Indy500.

The wheel then hits Conor Daly's aeroscreen, but Daly is able to continue. TV: @NBC. pic.twitter.com/dIeS5zg5qt

— IndyCar on NBC (@IndyCaronNBC) May 30, 2021
"If I look at what my boys have been able to turn that sort of tough moment into: Consistently from that point forward, every single weekend up until last weekend because it's Gateway with all the issues in pit lane – but every weekend since that race, our team's been in the top two or three in best pit stops averages over the course of the race.
"So if I look at what was such a tremendous negative, and how they've turned it into such a positive, that's all I can be proud of and that's all we can hang our hats on to go forward.
"I expect a lot, they expect a lot, and what's been great is that there hasn't had to be any words said or any expectation from management or anything else. The boys have put their heads down after Indy and just kicked ass.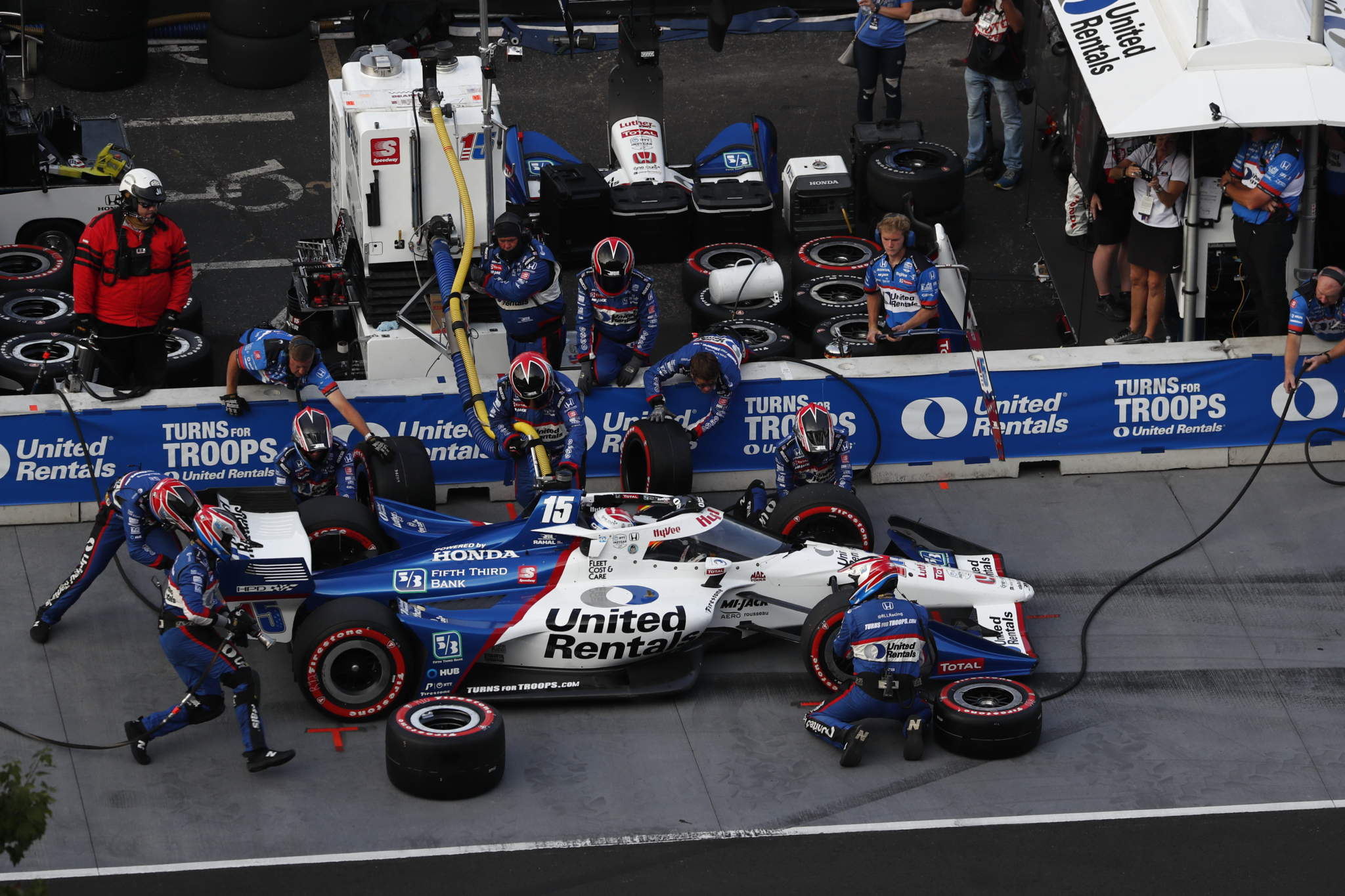 "The only race we've gone to and truly not been competitive really was Road America. We finished 11th in the race and that was a real result.
"Even Gateway. In the end, we didn't do anything. But I can honestly say that if you look at Gateway 2020, we – on merit – qualified last, and you look at where we were this year, qualified ninth, huge improvement.
"I was really disappointed to not get a shot to race because I really thought that we actually had a much better race car than we did a qualifying car. But again, all I'm saying is the improvement that you know is tremendous and that's all I can ask for."
Lying eighth in the standings without The Race's admittedly very basic St Pete, Indy and Gateway adjustments – it's opened up the path for a more risky Rahal in the final three races of the year, although he won't do "anything too stupid" in pursuit of that victory.
It may well be a symptom of the position Rahal is in. At the age of 32, he knows there's time left to mount a bid to end his Indy 500 woe and perhaps – if he and the team continue to improve – to be a more significant title threat.
But with a new baby delivered this year and with another two seasons of his five-year deal at RLL remaining, it seems Rahal is comfortable in his surroundings. There's no directionless desperation here, just motivation.
A lot of that is born out of a squad that appears to make little tweaks and changes every year that continues its move towards challenging IndyCar's 'big three' teams in Andretti Autosport, Chip Ganassi Racing and Team Penske.
Yes, its 2020 Indy 500 win with Takuma Sato did a lot for the team's reputation. But it's also in the process of building a new factory to unite its IndyCar and sportscar programmes, signed a new sponsor in Hy-Vee to join full-time next year and with which it has brought racing back to Iowa Speedway, and it looks set to add a third car full-time next year.
"We're going to get stronger, I can assure you, for next year," adds Rahal.
"We're in a really good position as an organisation that we have a good reputation within the paddock, of our ownership and those that we work with, and what that's allowed us to do is, we don't really have to go sell ourselves.
"We have a lot of engineers and a lot of people from other teams that rather are calling us, looking for good places to go work and so that's a major positive."
There are rumours circulating that Rahal will be joined by new drivers next year. At least one is expected to take up a seat in the team's third entry which will go from part to full-time next year. But then there's the curious case of Takuma Sato, who just over 12 months removed from winning the Indy 500, appears to be on the way out.
Jack Harvey is expected to come into the team, although Sato's departure is also unconfirmed as yet. Christian Lundgaard recently tested and drove for the team, Oliver Askew has tested and Santino Ferrucci has driven the third car for the majority of its outings this year with a very impressive average finish.
The Race asked Rahal if he had input into the discussions over who will race for the team next year.
"Am I involved? Not really man," he replies.
"I have my input, because sometimes I think we get down these wild goose chases, that aren't beneficial to the team.
"Sometimes it's easy for people to fall in love with others and want to want to chase that rabbit. But that rabbit is a ghost, I guess, and sometimes you have to bring people back into perspective.
"It's also really important, where we're at as a team, that we find people that are cohesive; that whoever's going to fill the second and third car are guys that we all can work really well together to push the team forward. That's really my focus.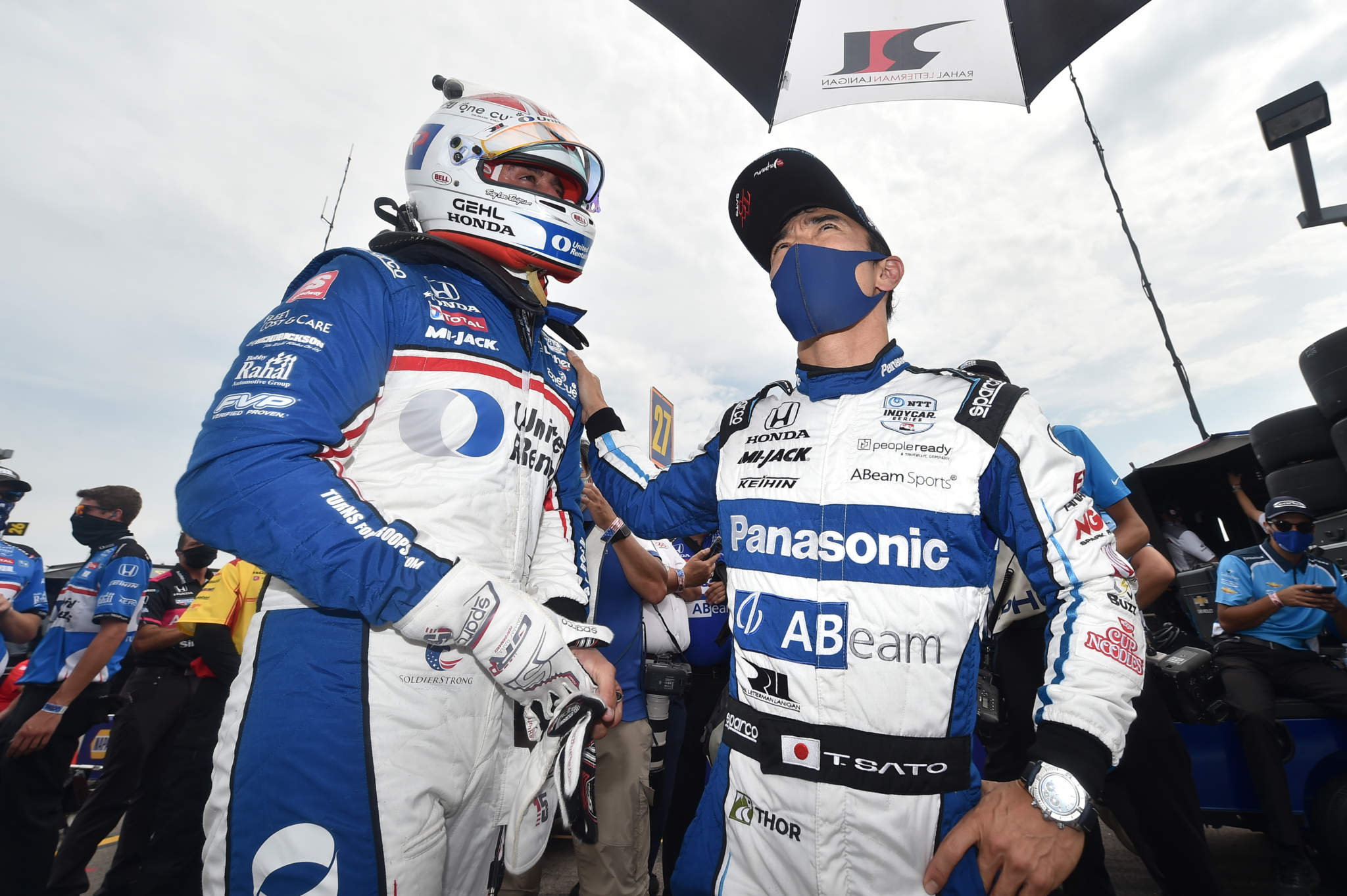 "Trust me, every single driver that has any sort of idea that they're available has called me. And I'm not the hiring department, you've got the wrong guy.
"I can try to say certain things at certain times, it's just not my position. All I try to influence is, guys that I think I can work well together with and guys that I think have a similar feel for the race car as me so that we can develop together.
"Because Takuma has been tremendous, I've got nothing bad to say about Takuma. He's one of the best as far as, just a nice lovable cheery guy.
"But there's no secret that he and I don't necessarily drive the same car. We drive two very different cars and so in essence that's caused us to basically operate as two independent teams.
"And there's nothing wrong with that, but if we want to compete with Ganassi and Penske and improve, we've got to be able to improve more than we have as an organisation.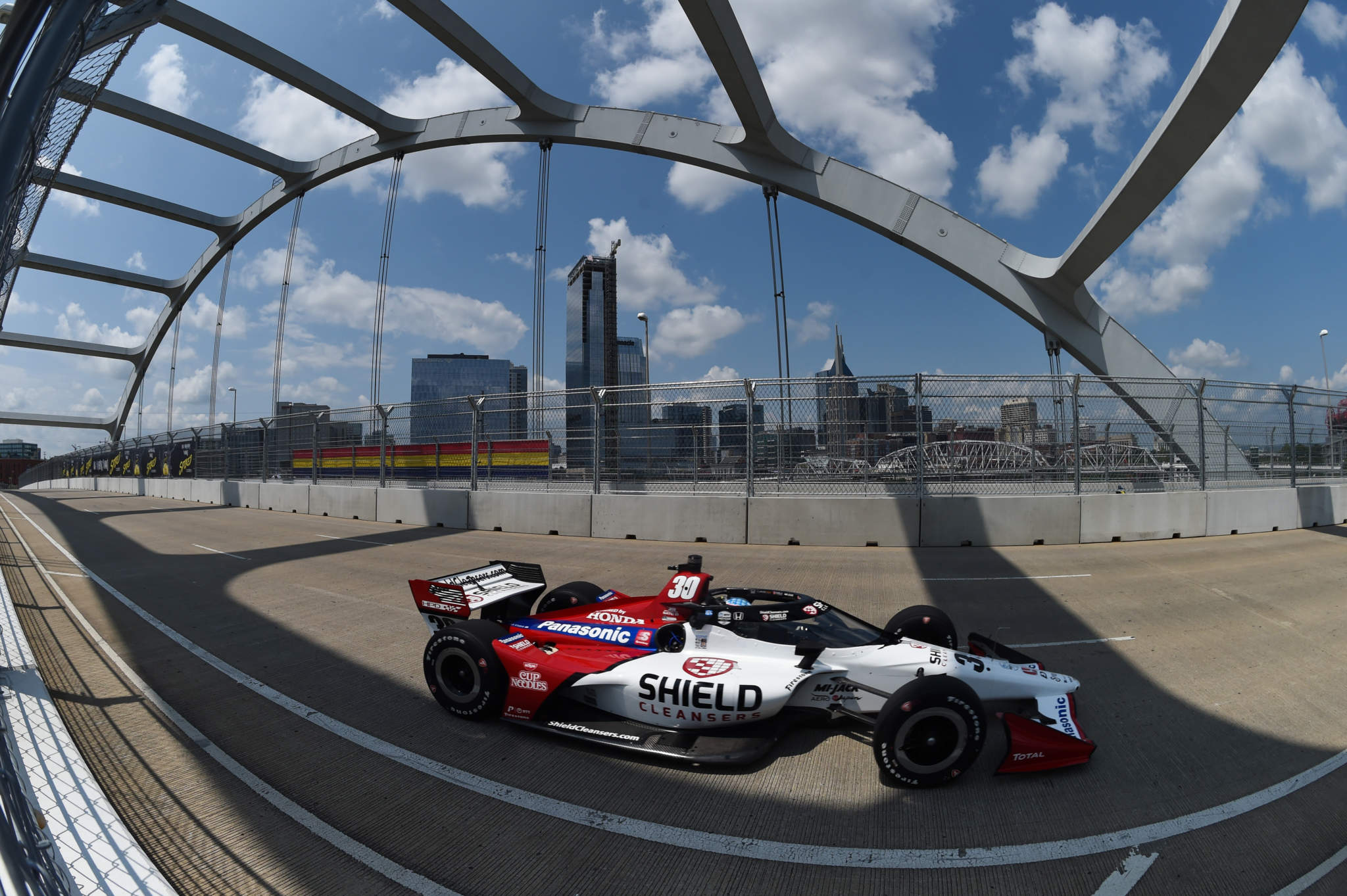 "And I don't even know now, maybe Takuma is back next year, I really don't know any of that.
"I'd be fine with that, like I said he's a great guy and obviously, he's been able to win some races over the last couple of years. That's been awesome for the organisation.
"But, to me, it's just important that we find people we can work well with."
Ultimately if Rahal and the team are to win Indy 500s and regularly contend for the title, it needs to find that togetherness in a bid to turn the 'big three' teams into what is becoming a 'big five' as RLL and Arrow McLaren SP join the fray.
Speaking of Arrow McLaren SP, since McLaren has bought into Arrow McLaren SP, that team has received global motorsport media attention thanks to its links to the F1 side. But while it leads the championship, as Rahal points out, it's not necessarily doing better than RLL, even if Pato O'Ward is leading the championship for AMSP.
"Everybody can fall in love with the fresh rattle as we always say, and we get that," says Rahal, using an analogy to explain the interest in AMSP.
"Actually, on average though our team has been better across both cars (in 2021 Rahal and Sato combine for 598 points versus AMSP's 596 across its two cars).
"McLaren has done well with Pato, but that second car has always struggled a lot.
"So I think for us, we've emphasised, you look at the 500, all of our cars were good, whereas I don't think AMSP can say that.
"I think that we're definitely in contention. I do think they've certainly had speed. Pato has been very fast. at a lot of places.
"So we've got to find some of that. But we're certainly getting better."
You can make up your own mind about this team and Rahal says he doesn't care if you've counted him out. But this is a first class squad that constantly gets just a little bit better in different places every year. Sometimes month by month.
The results this year haven't rewarded Rahal's consistency, but he's lacked the outright pace to challenge for victory everywhere but the Indy 500 where double points could have carried him for the year. It's a complicated equation.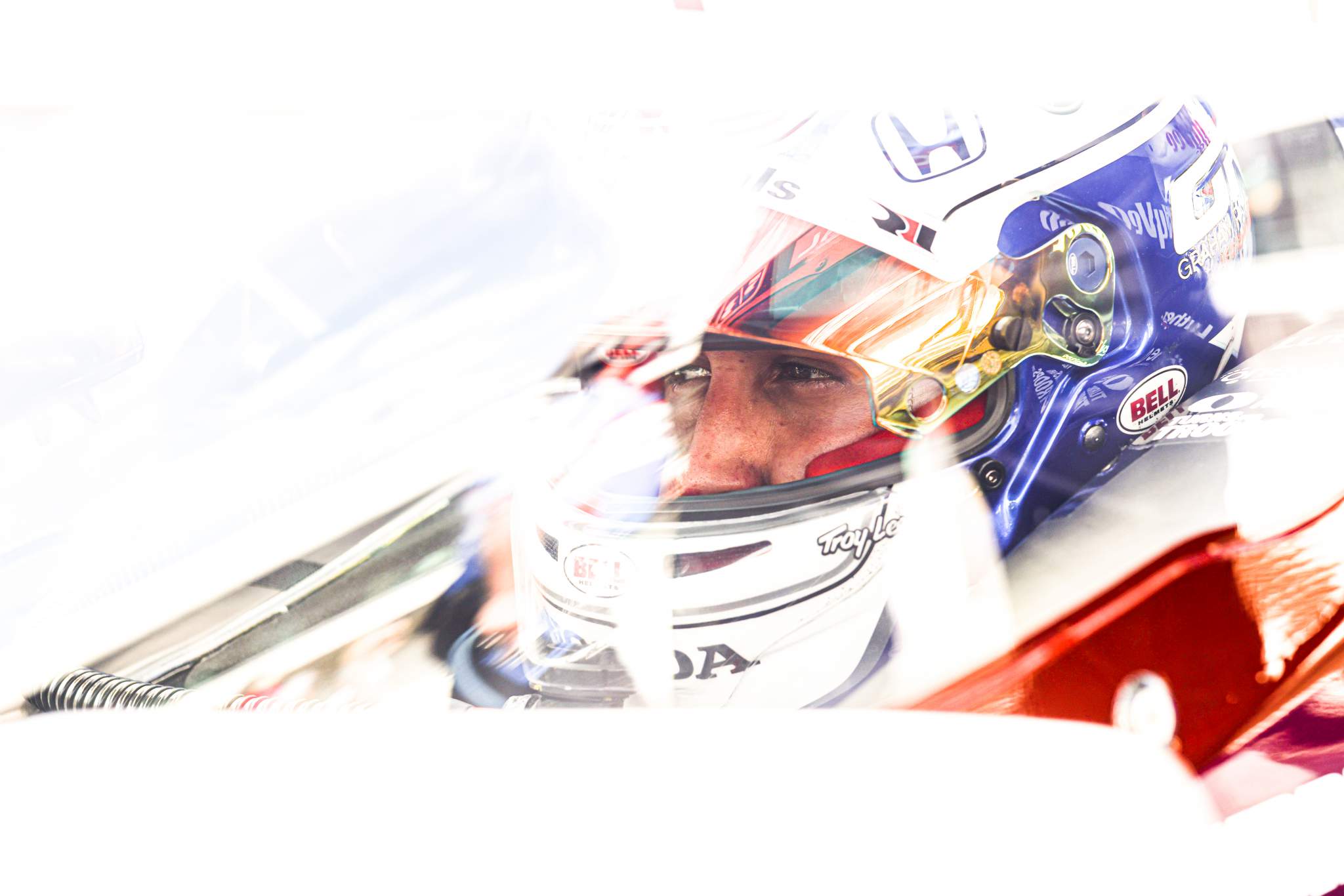 The silly season situation at RLL is the next part of that equation for the team to look to improve, but there's still three races left for Rahal and team to finish on a high and see out the year with a proper result carrying momentum into 2022.
For the sake of 'what could have been' it will be interesting to apply St Pete, Indy and Gateway results after the last three races to see what could have happened.