Since 2013, only five teams have won an Indianapolis 500. That makes any chance to score a seat at one of those teams a prime target for many IndyCar drivers during silly season.
This year is no different with a huge potential for a shake-up at Rahal Letterman Lanigan Racing.
Takuma Sato is the pin in the grenade this year. Rumours get stronger by the day that the 2020 Indy 500 winner won't stay in IndyCar next year, something I struggle to believe, but some insiders say is already a foregone conclusion.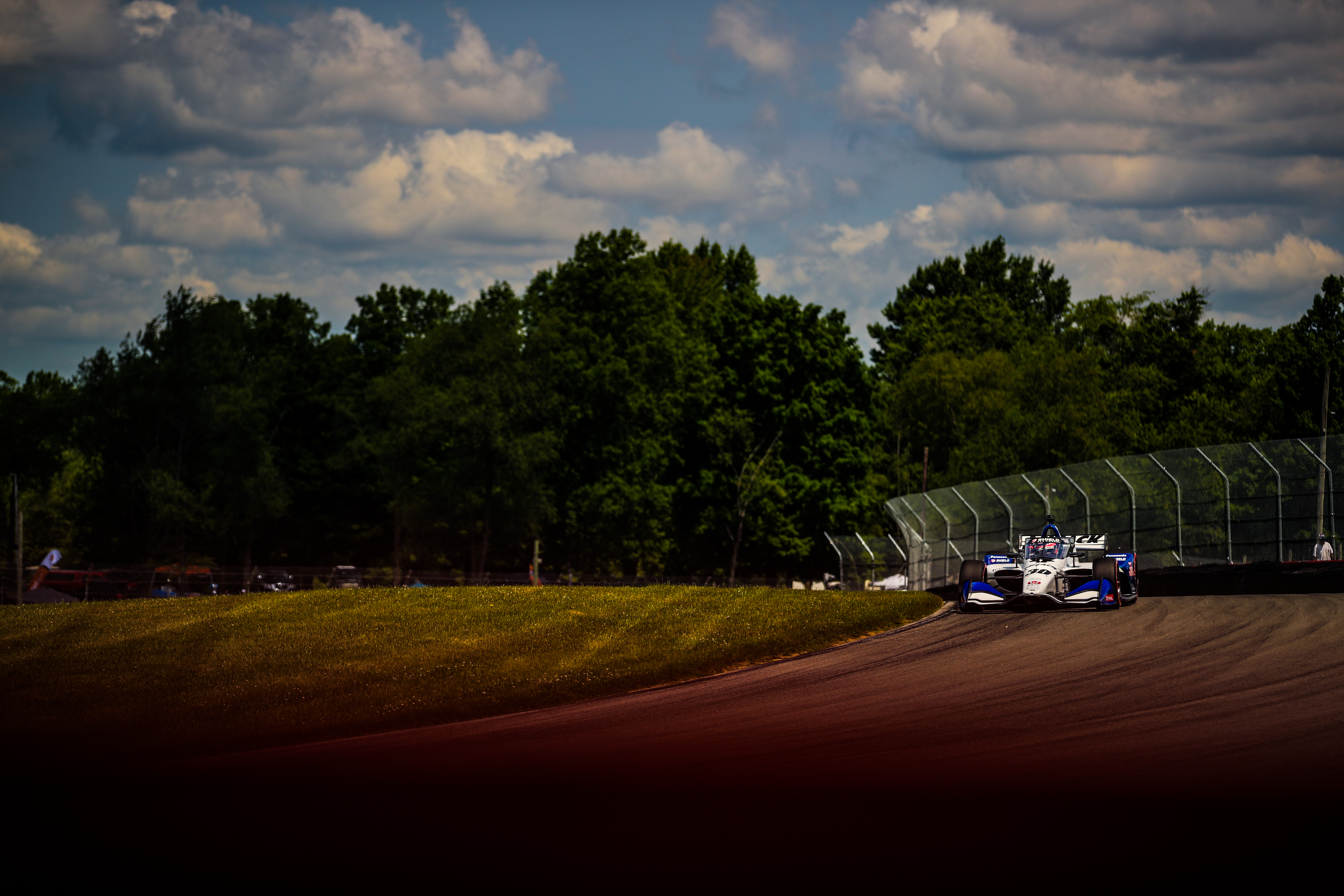 That potentially opens up one RLL seat, while the team's desire to add a third car full-time is insatiable and all but a certainty for next year.
These two elements have provided the basis for intrigue.
The team has apparently persuaded Jack Harvey to join for 2022, as Harvey turned down the opportunity to remain at Meyer Shank Racing. Leaving an Andretti Autosport-affiliated team would need a big incentive for Harvey, so either a spot at Andretti itself or the rumoured Rahal move makes sense.
Andretti appears to be set on Romain Grosjean though, so it looks like Harvey will land at Rahal.
RLL tested Formula E champion Antonio Felix da Costa in the off-season but The Race understands he is now unlikely to make an IndyCar switch in 2022.
That leaves Santino Ferrucci, who has raced Rahal's third car over three weekends this year, IndyCar exile Oliver Askew and Formula 2 racer Christian Lundgaard on the obvious options list. The latter pairing tested for Rahal last week.
But is the answer to Rahal's third car desires right under its nose in Ferrucci?
The fiery 23-year-old needs no introduction to fans either side of the Atlantic.
He left IndyCar after two full-seasons for NASCAR's second-tier Xfinity Series in 2021 but returned to single-seater action with the Indy 500 for Rahal.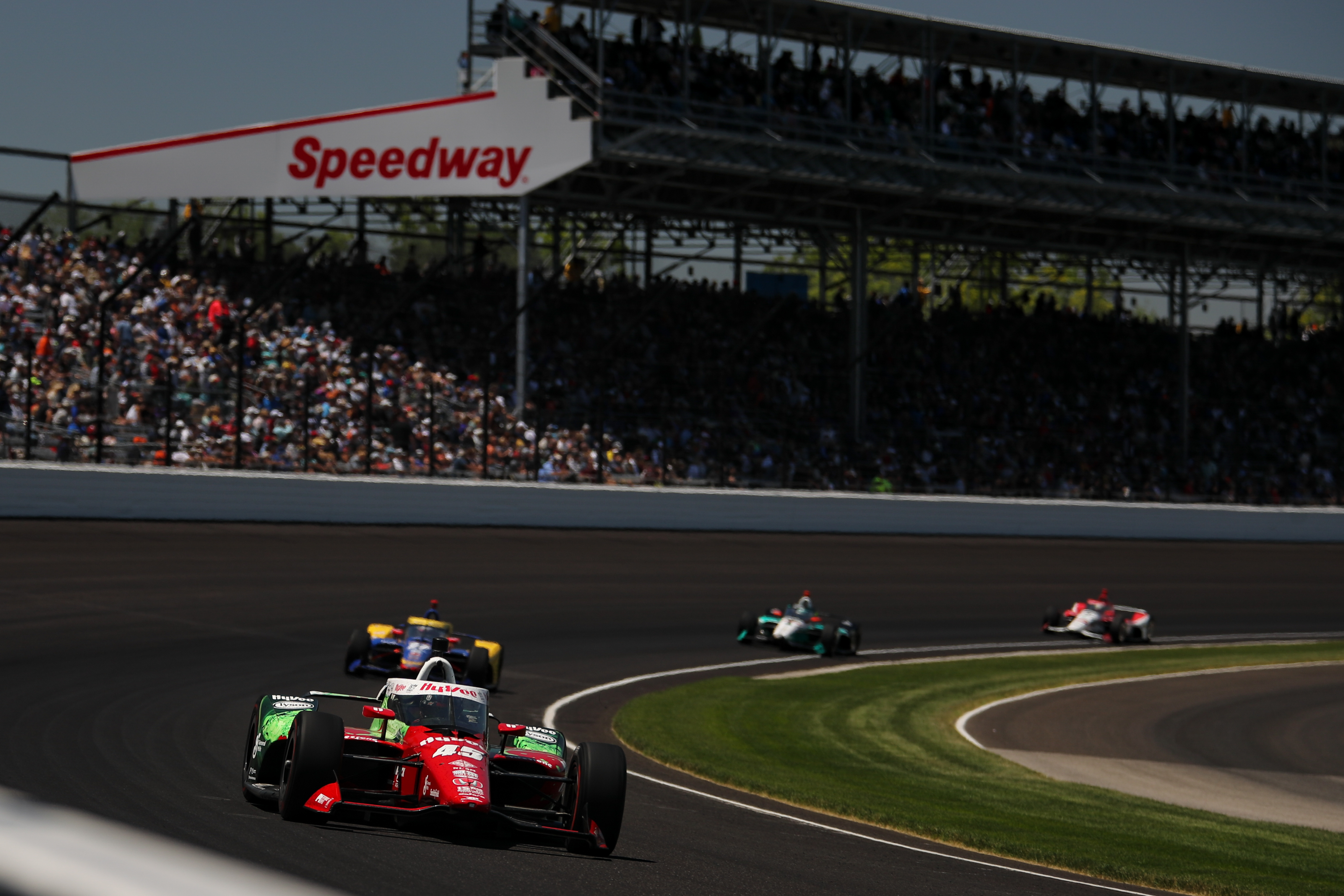 Despite a practice crash that cracked his leg, he took sixth, and then followed that up with a sixth and a 10th in Detroit, and a ninth at Mid-Ohio in his follow-up outings for the team.
It's Ferrucci's best four-race run in his IndyCar career over the 40 races he's contested and two full-seasons in 2019 and 2020 with Dale Coyne. It's bizarre to think in just four races Ferrucci has more points than the Coyne car he drove last year, which has done all 10 races so far in 2021.
It's still been a rollercoaster. That four race run has been impressive given Ferrucci's time out of the car, but it's been peppered with the Indy practice crash and then a shunt while looking set to qualify in the top five for the second Detroit race. His team fought the clock and the odds to have the car ready for him to compete.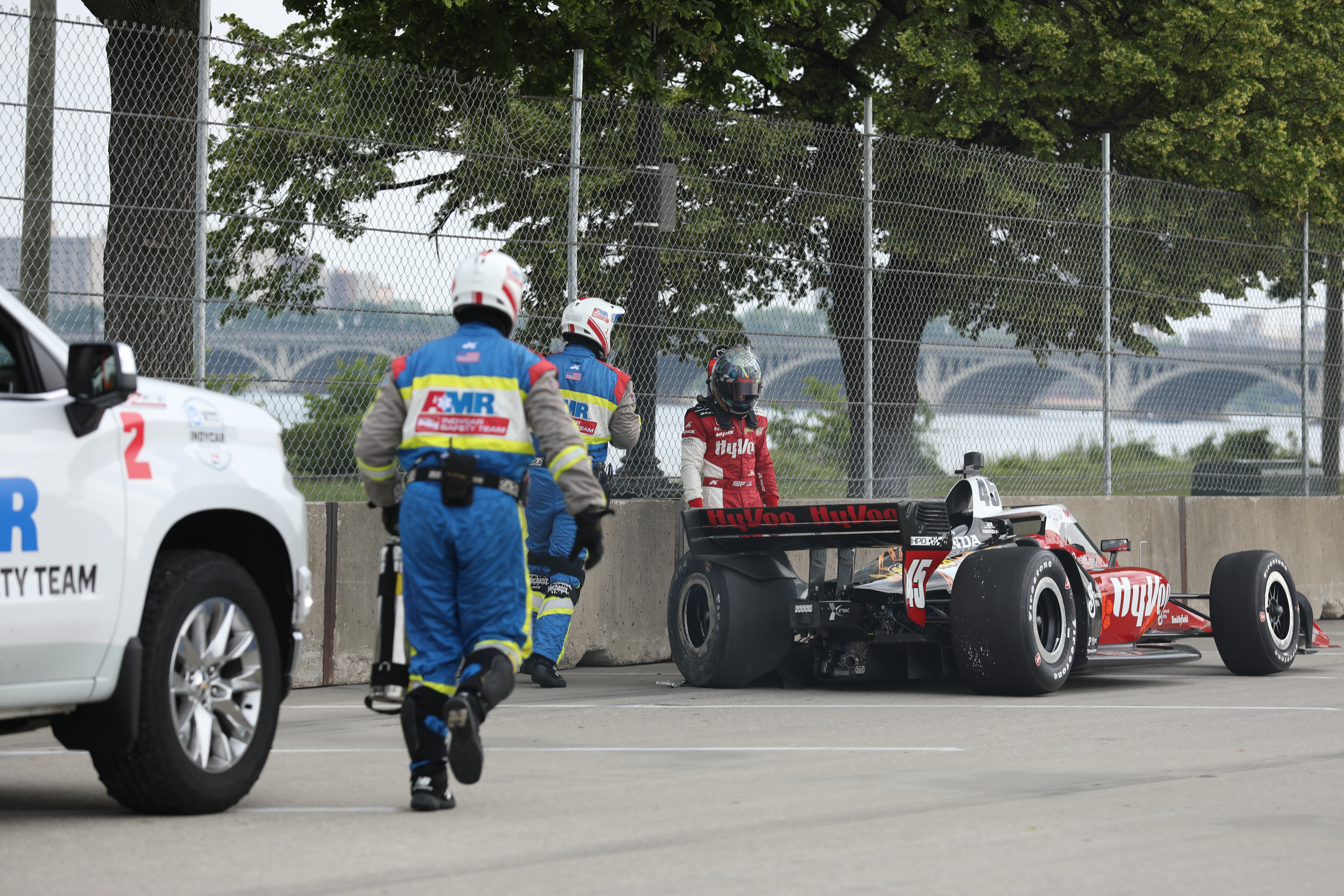 His average qualifying position – against drivers who have started two or more races – is 25th best, but his average finish position is fourth best, ahead of double series champion Josef Newgarden!
"Santino's definitely sugar and spice," team boss and 1986 Indy 500 winner Bobby Rahal told The Race, speaking before the previous round at Mid-Ohio.
"I personally like him a great deal.
"Santino did a really good job for us at Indy, finishing sixth. That was a bit crazy, but he worked hard to get the [fuel] mileage that we needed to get to the end, a lot of guys couldn't do it, the strategy was quite good.
"Detroit, he was probably on a P3 lap and you've got to finish those laps. And so there's been some damage done to the car over the last couple of races.
"In the end he does a pretty good job, he finished right behind Pato [O'Ward] and Graham [Rahal] at Detroit race one and he did a good job in race two.
"The car hadn't turned a wheel, it was a thrash to get it fixed and he went out there and – as we would say in America – kept his nose clean, didn't make any mistakes and ended up 10th.
"So a good recovery. So far we'd have to say that we've generally been pleased with the job he's done."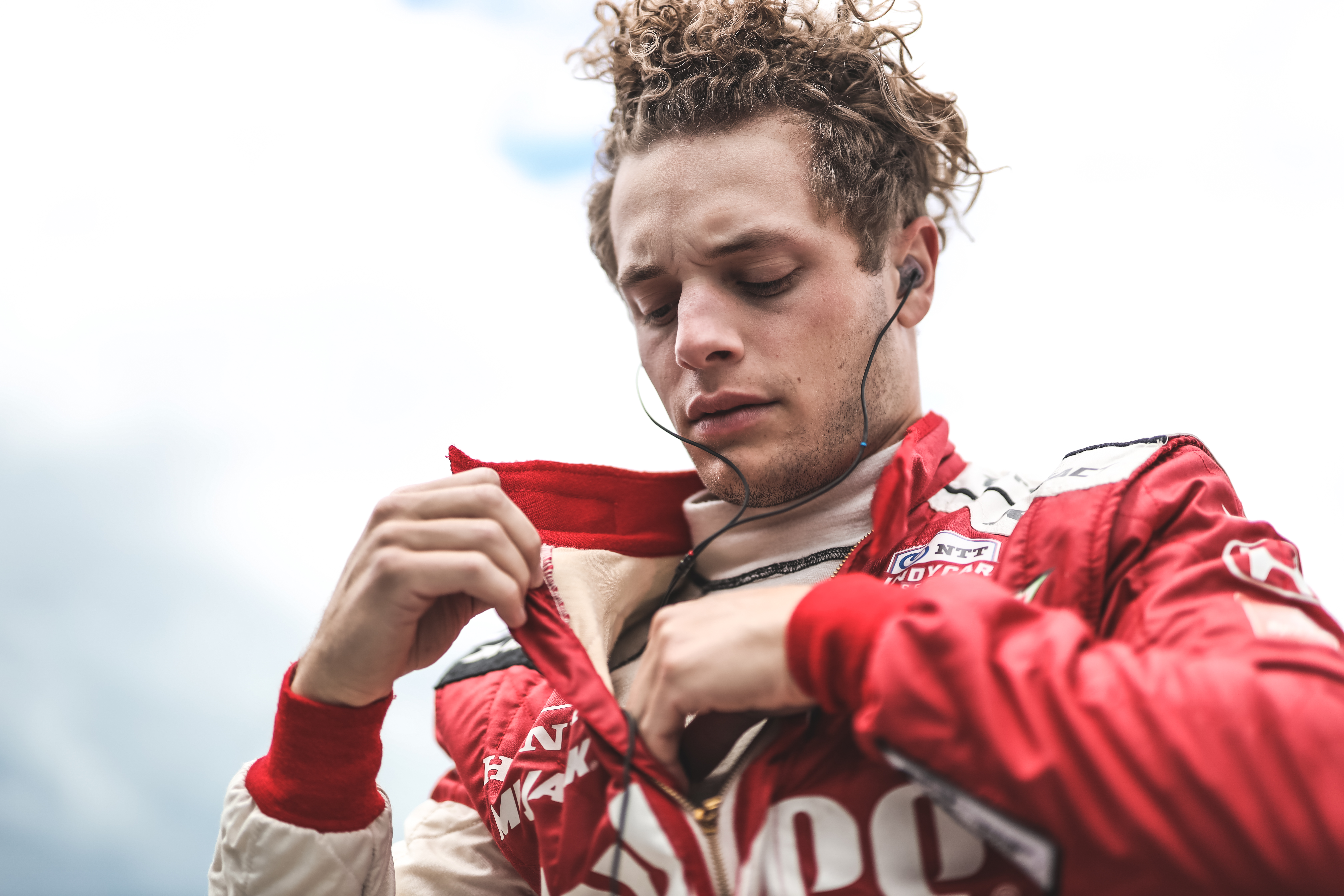 Ferrucci spoke to The Race in an exclusive interview before this weekend's Nashville race where he is eyeing a strong result with the circuit being new and an even playing field.
"Trust me, I'm more than thrilled with how we've been performing," he says.
"I love the stock car stuff, and I want to go wherever I can get a full-time ride to be honest," he said.
"If I can get back into IndyCar, I know I can win in IndyCar.
"I really enjoy working with Rahal, I really enjoy working with HyVee [sponsor], it's been fantastic.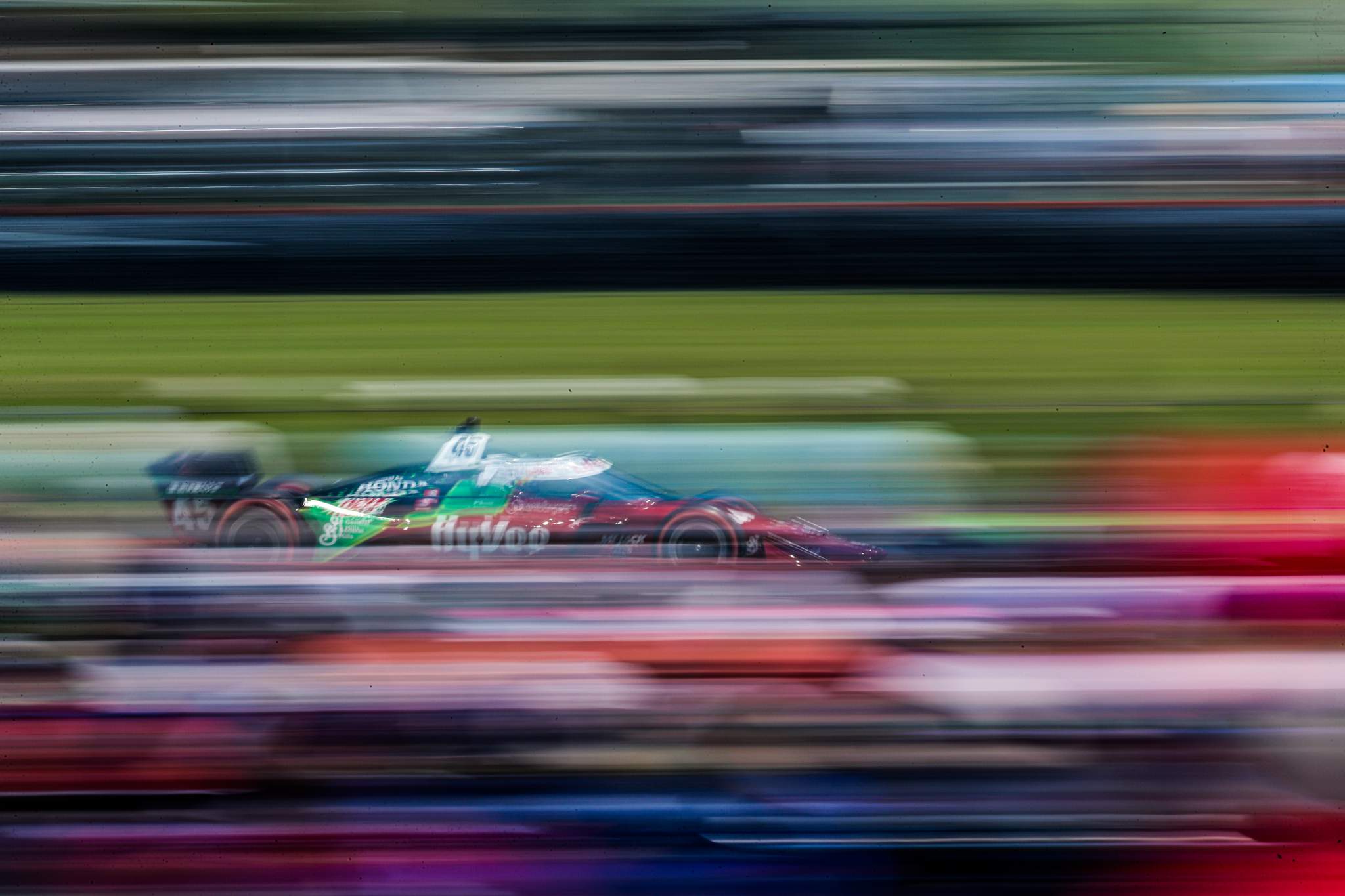 "They've given me another opportunity coming up in Nashville. I'm just trying to make the most of it.
"It's kind of funny where we are in points after four races.
"Honestly, I am pretty happy with how it's going, but hoping after Nashville I can even climb up a little bit more on the ladder."
Ferrucci doesn't bring significant budget to the table, so he is relying on the team being impressed by his performances and working with the squad's sponsors to get a break.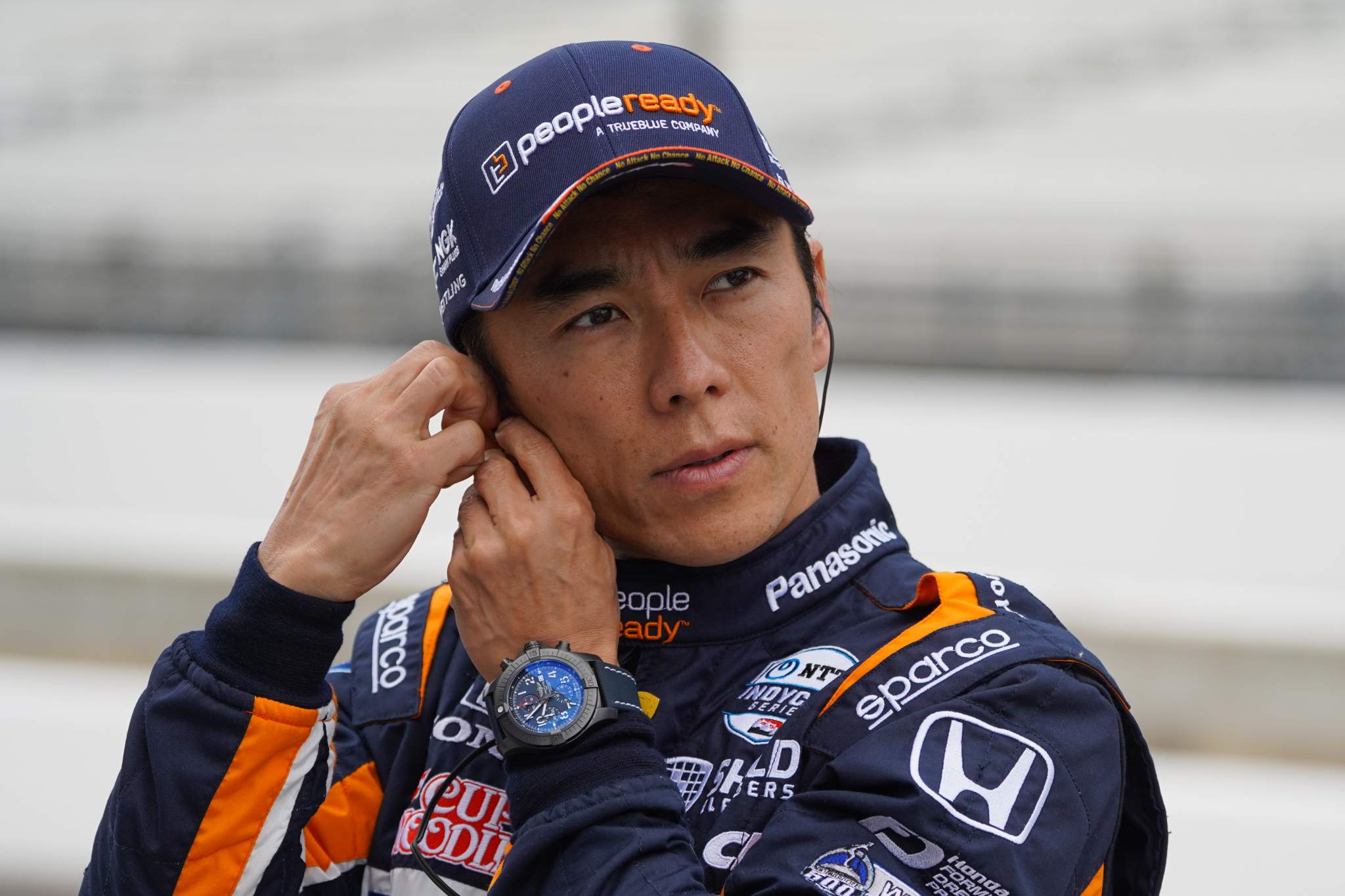 Perhaps then, his best chance of returning to IndyCar full-time with the team is if Sato (above) does leave the coup, as Ferrucci's extremely high peaks sometimes held back by incidents suits being in a third car a lot better, especially if the two other cars are in safe, sensible hands in Rahal and Harvey.
Askew and Lundgaard are both interesting propositions that bring a lot to the table, namely some financial backing and a history of winning and contending for championships in junior formulas.
However, Ferrucci doesn't appear too worried by the developments of more drivers being linked to the team in recent weeks.
"It's funny you mentioned that, I mean obviously, RLL, they've been talking about testing other drivers and racing other drivers, and so far they've done three weekends with that third car and I've been in the car all three weekends.
"So yeah, they definitely need to do their own due diligence, but I'm going to control what I can from my part, and I feel like I've done a great job.
"I give them 110% of me every time I'm there and even when I'm outside the track, just trying to work on things, I'm trying to help.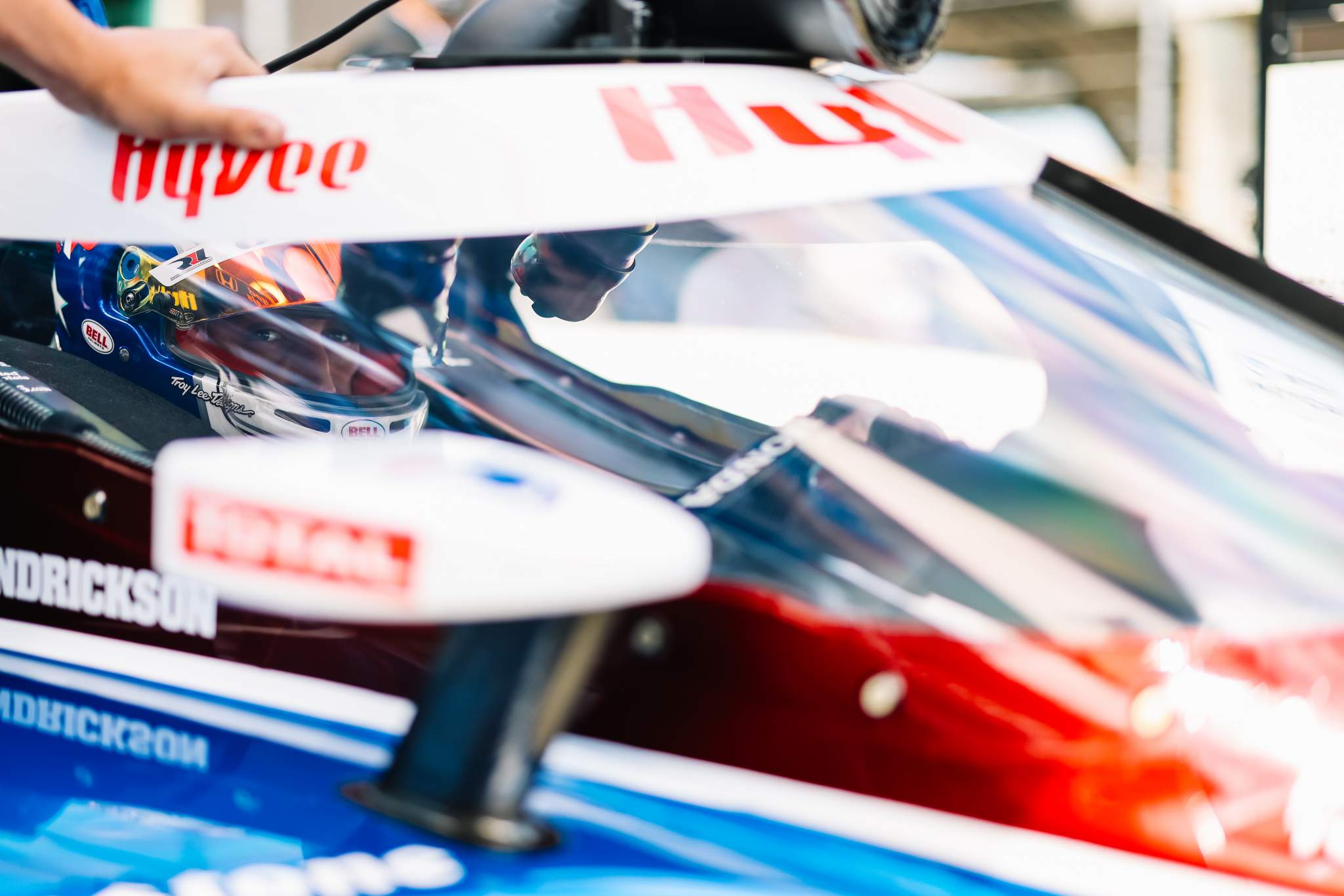 "It's a little bit of a different situation for me I think compared to the other two drivers, I don't have sponsorship behind me. So I'm going more off just trying to make it on merit.
"Money is a big factor in this sport, especially when the team is trying to start a third car.
"I'm more relying on working with HyVee as close as I can to help them make a decision and to hopefully persuade them a little bit more into keeping me in the car."
You can make your own opinion on Ferrucci (pictured below in Formula 2 in 2018), but I have to say I've been more impressed than ever before by his performances this year.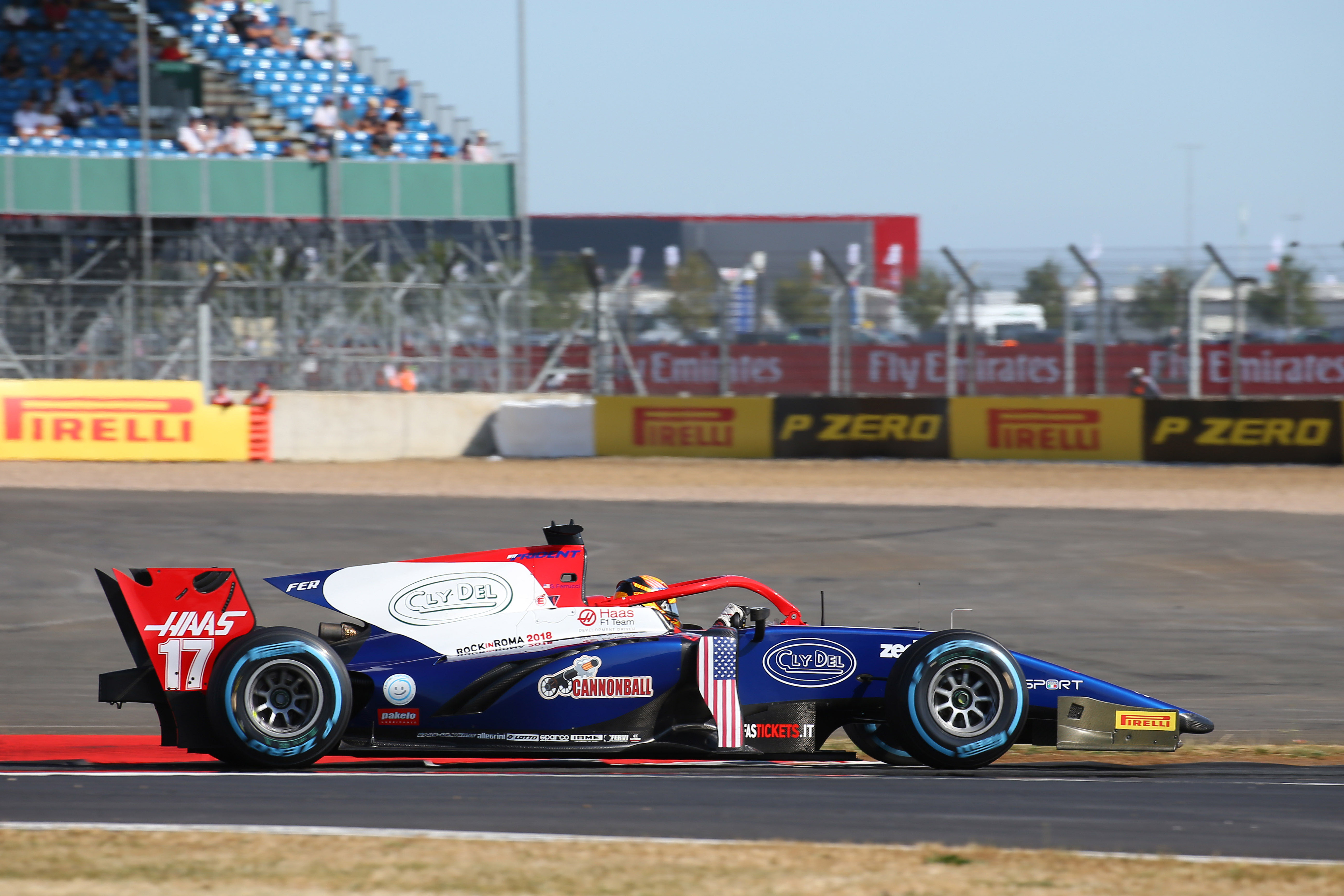 He's often rocking up with two weeks notice he'll be doing a race, with no sim time, and bouncing back from adversity (admittedly that's sometimes been his own fault!). Then there's the fact that he's driving every race with his future on the line.
There's also the plight that a decent driver in Ed Jones is suffering in Ferrucci's old Coyne car. Jones has 125 points after 10 races, which is 107 fewer than Ferrucci had in that car at the same point last year. No matter how much bad luck Jones has had, that bigger difference has to be seen in Ferrucci's favour.
When in that Rahal car, Ferrucci has a better average finishing position than Rahal or Sato and looks like he deserves a shot with RLL over a full season.
"I love the pressure," Ferrucci adds. "Honestly, I think it's the best thing for me, I'm a huge pressure player, just in any sport that I do. I love to be challenged.
"I feel like I do really well under it. It's one of those things, it's not great to be sitting here and obviously fighting for my career on a daily basis, but on the other hand, I do love the adrenaline rush from it.
"I want to keep giving Rahal 100% of everything I have."
The third RLL car is expected to run for at least three more races after Nashville, the West Coast stretch across the last three events of the year. Whether that's with Ferrucci or another driver may depend on money, and Ferrucci's performance in Nashville.
It may also depend on a murky, behind the scenes element in the Leaders Circle package. The IndyCar teams sign up to this and receive a sum of around $1million for completing the year in one of the top 22 spots in the car entrants' standings, but historically this has only been available to teams doing the full season of races. Ferrucci could get his car into that top-22 bracket, but the third car hasn't been a full time entry.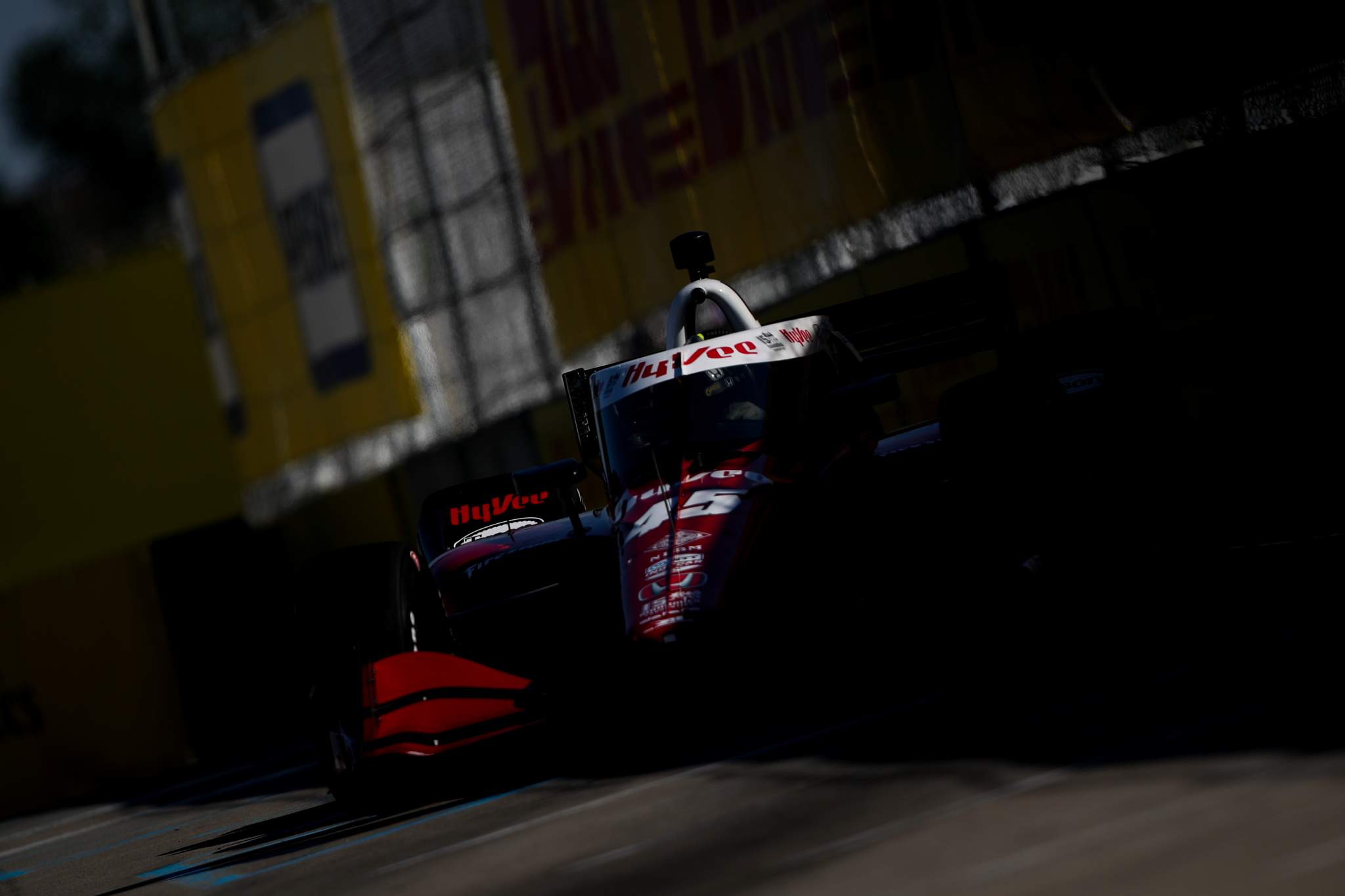 IndyCar doesn't comment publicly on the Leaders Circle workings so it's unclear yet how this will be resolved and if something has changed from what we know happened previously.
Presumably, if Ferrucci races the rest of the year and gets a Leaders Circle spot for next season, he'd bump another, full-time car out a Leaders Circle spot. I'm sure that team would be less than pleased should that be the case and a large sum of money goes away.
"We've talked about other races," adds Ferrucci.
"I think there's a big part of the Leadership Circle that's a big play for the team.
"It's a tricky situation, technically we're in it, but technically we're not full-time so the rules are a little weird.
"I hope that Mr [Roger] Penske will allow us to play for the Leadership Circle, because Rahal is very serious about putting a third car on the track full-time and it makes a really big difference to the team to have that extra budget from the leadership circle.
"So if that all goes to play, I think you could see at least the 45 car in more races and hopefully, myself included.
"I've heard speculation like everybody else that the car is going to run on the west coast. But that's still a ways away."
At the moment, if the team has lured Harvey, it's hard to think of a better complement to two strong and consistent drivers than the peaky Ferrucci, who can produce some unexpected and breathtaking performances on track with fierce bravery.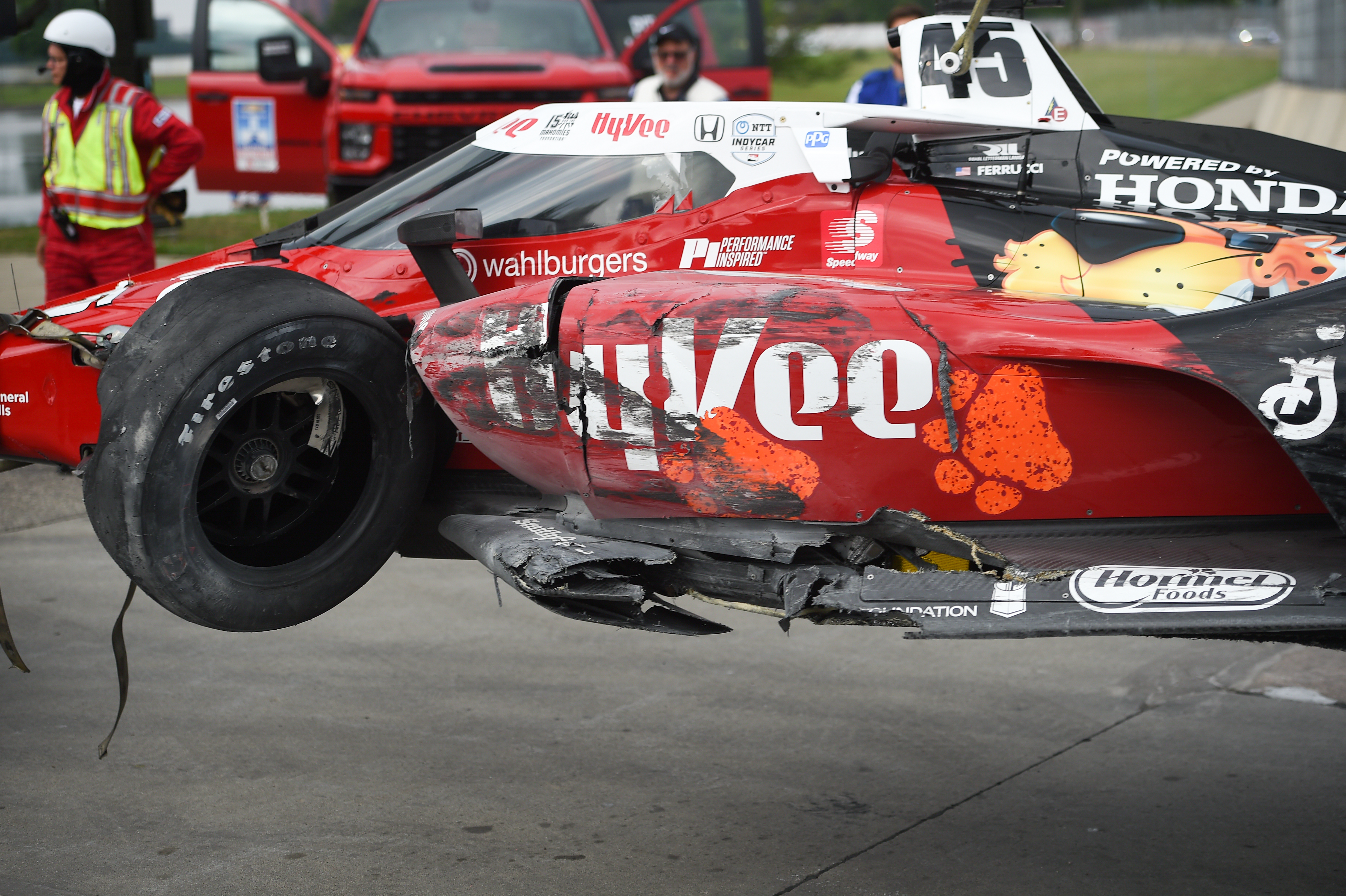 He's also showing in that car that – if you're willing to accept weekend crash damage – he's at least bringing race result consistency to his performance, too.
Anyone who's ahead of Newgarden in any significant stat at this stage of the season certainly deserves consideration, at the very least.