You may have believed that a driver on the verge of becoming the most successful in recent history in his field and joining the series' most dominant team adds up to instant success.
But for Kyle Kirkwood, it's been a rollercoaster introduction to Indy Lights in 2021 that has offered searing heights but also drastic lows with Andretti Autosport.
Kirkwood entered 2021 as a back-to-back champion, having won USF2000 and then Indy Pro 2000 at his first attempts to gain a scholarship to race in the Indy Lights championship. While no person has won all three in a row in the Road to Indy era, Kirkwood looked like he could buck that trend this year.
---
International viewers can watch all the Indy Lights action via The Race's YouTube channel, including this weekend's Mid-Ohio races.
The championship winner will receive a prize worth over $1million with three races including the Indianapolis 500 in IndyCar, while the top three will receive an IndyCar test.
---
However, it's been far from plain sailing for Kirkwood. First off, a new rival has emerged, with the HMD Motorsports group running four cars.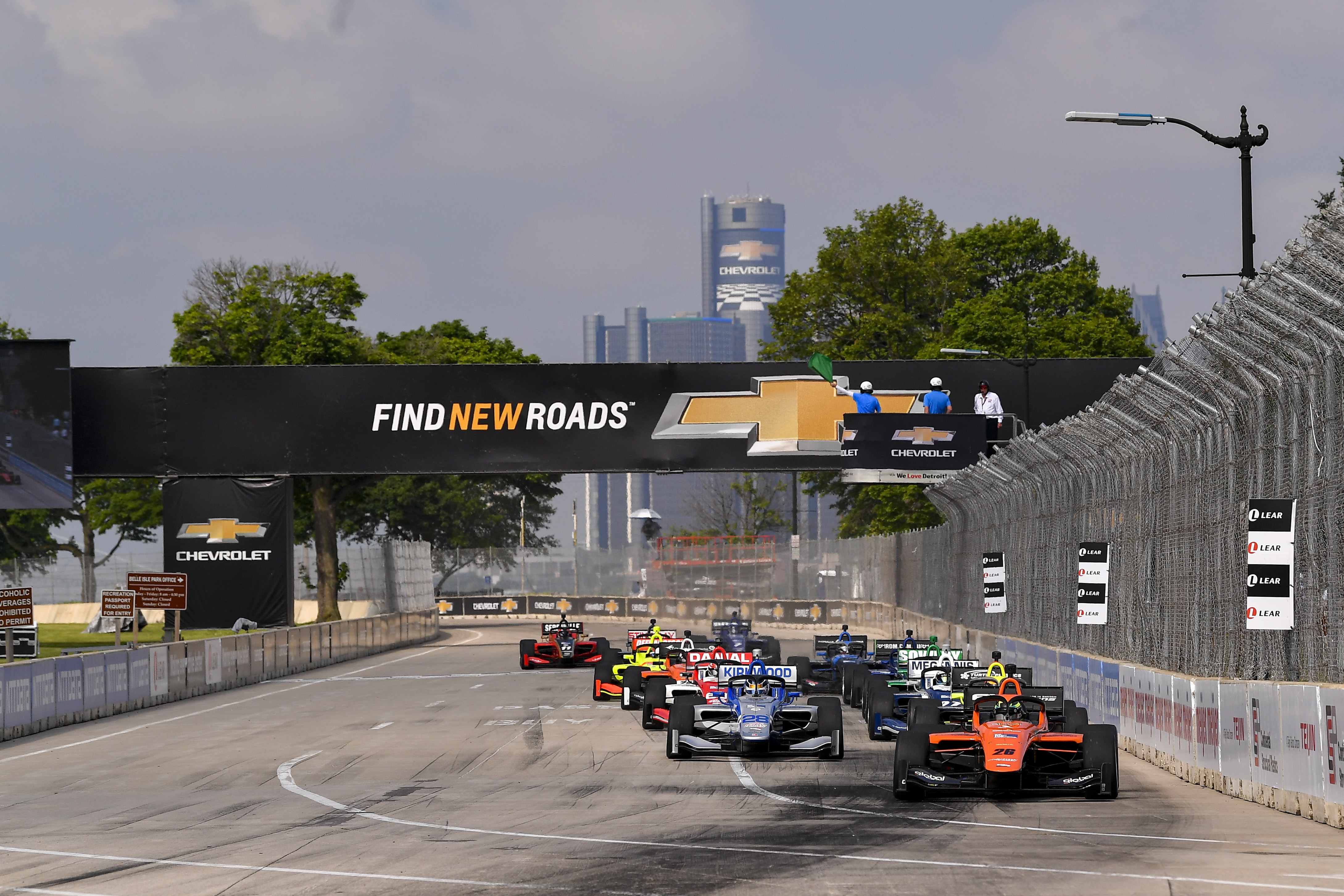 David Malukas is the only top-level returning driver to the series and has been a threat, while Swede Linus Lundqvist running under the Global Racing Group banner has looked mighty ever since he switched to racing in America last year.
Looking at the drivers' championship doesn't paint a clear picture of how close Andretti has been close to the ultimate pace. The first round of the year was a disaster at Barber as Kirkwood clipped fellow front-row starter Malukas into a spin, receiving a penalty in a race where passing was nigh on impossible.
You start the second race where you finished the first so Kirkwood started the second race from ninth place and turned that into a fifth place finish.
Kirkwood, now 22, couldn't have wished for a less ideal start given he sat 2020 mostly on the sidelines as Indy Lights observed a coronavirus-induced sabbatical.
Moving on to St Petersburg, in his native Florida, it appeared to be a return to form where Kirkwood won the first race and narrowly missed out on the second, but then again – this time at the Indianapolis GP – the team's set-up wasn't quite right. He missed the podium in both races.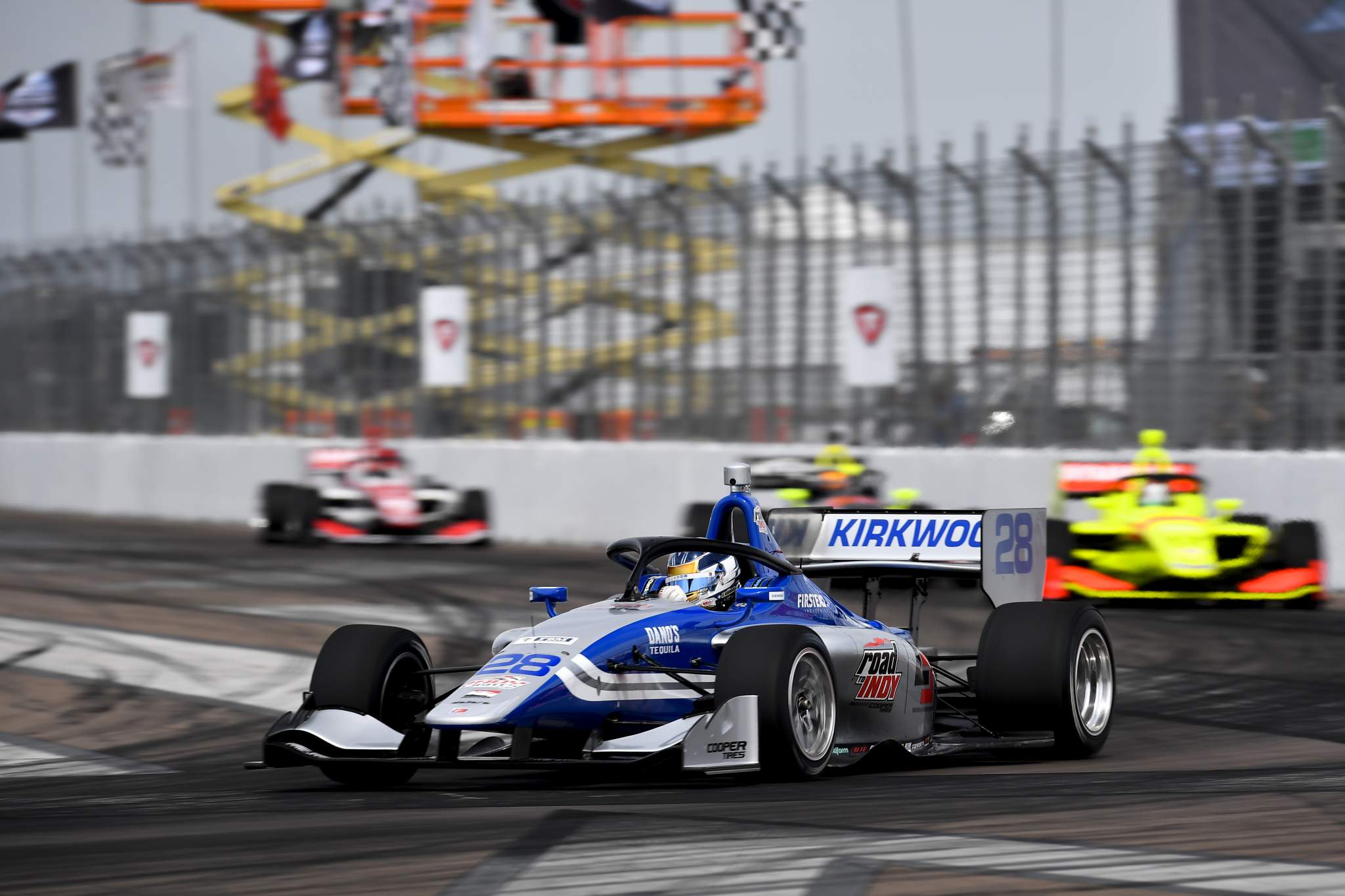 "There's been a few surprises here this year, we thought Barber and Indy GP were going to be some of our stronger tracks, quite honestly, it wasn't," Kirkwood tells The Race in an exclusive interview ahead of Mid-Ohio this weekend.
"And then we went into [the last round, at] Road America this past weekend thinking that it's gonna be one of our weaker tracks, and it's been probably our strongest track so it's strange.
"I'm not sure what the reasoning is. But we know that HMD's done a lot of testing at some of these tracks and they've definitely got the car in the window last year when we barely did any testing.
"So they've obviously learned some things.
"But we did some testing at Road America and, I think, got the upper hand again. So yeah, there's been surprises, but on both ends, I think, whether there's good or bad."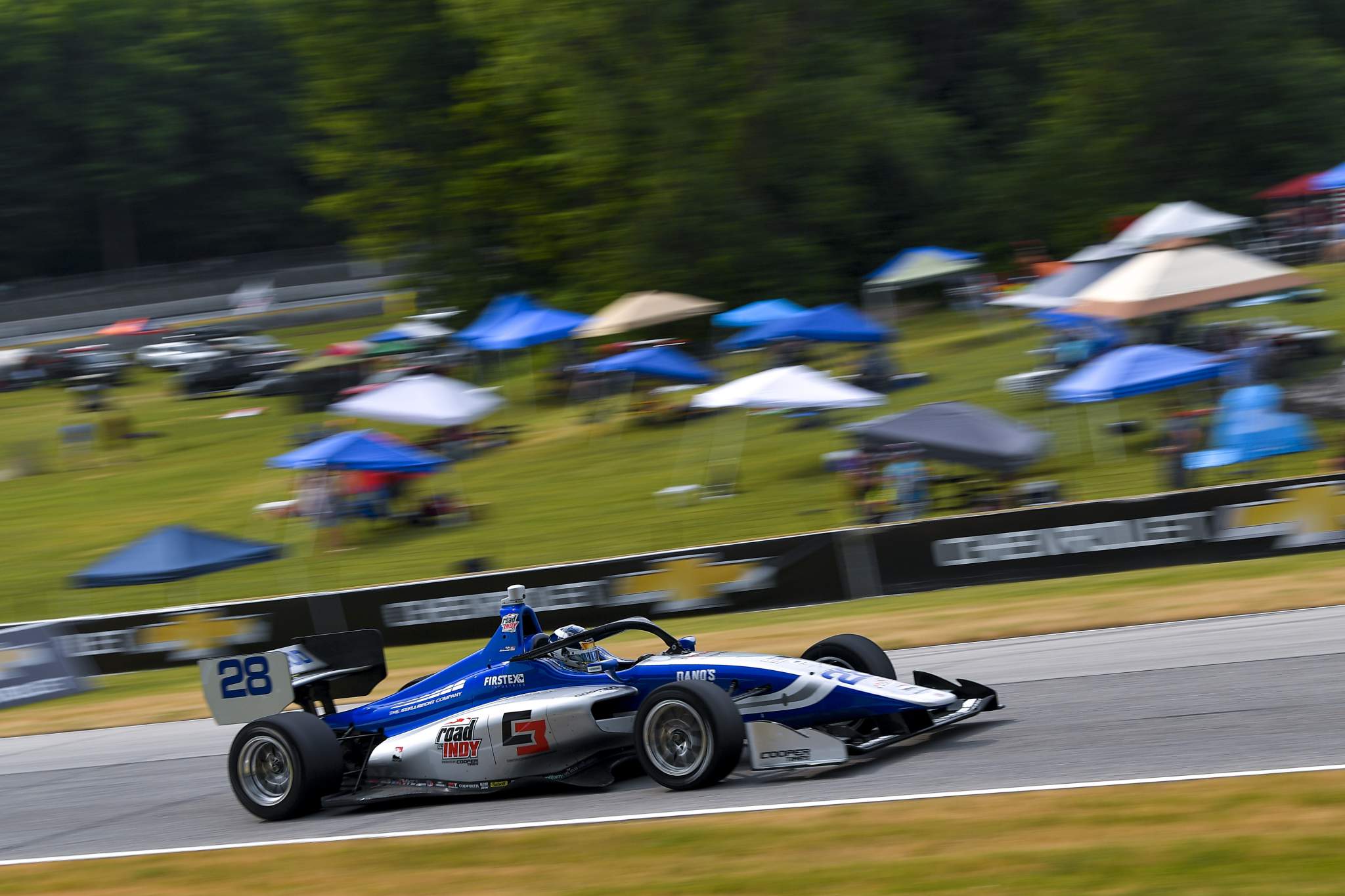 It might look like a flip switch, but marginal gains have allowed Kirkwood and Andretti to move forwards. After leaving Indianapolis, Kirkwood swept the Detroit weekend winning both races, before narrowly missing out on a second sweep in as many rounds with his first ever mechanical failure while racing in the Road to Indy.
Kirkwood credits having a team that also runs in IndyCar for how well Detroit went, as the IndyCar ride-heights and spring settings can be a good starting point for Indy Lights teams too. At Road America, the pre-event test is what made the difference even if the conditions were cooler.
A streak of three consecutive wins allowed Kirkwood to seal the honour of becoming the driver with the most wins (25) on the Road to Indy ladder, but Kirkwood's focused on the bigger picture rather than celebrating this success.
"I've had three fortunate seasons where I've been with the best team and I'm able to get a lot of really good wins out of it," he says.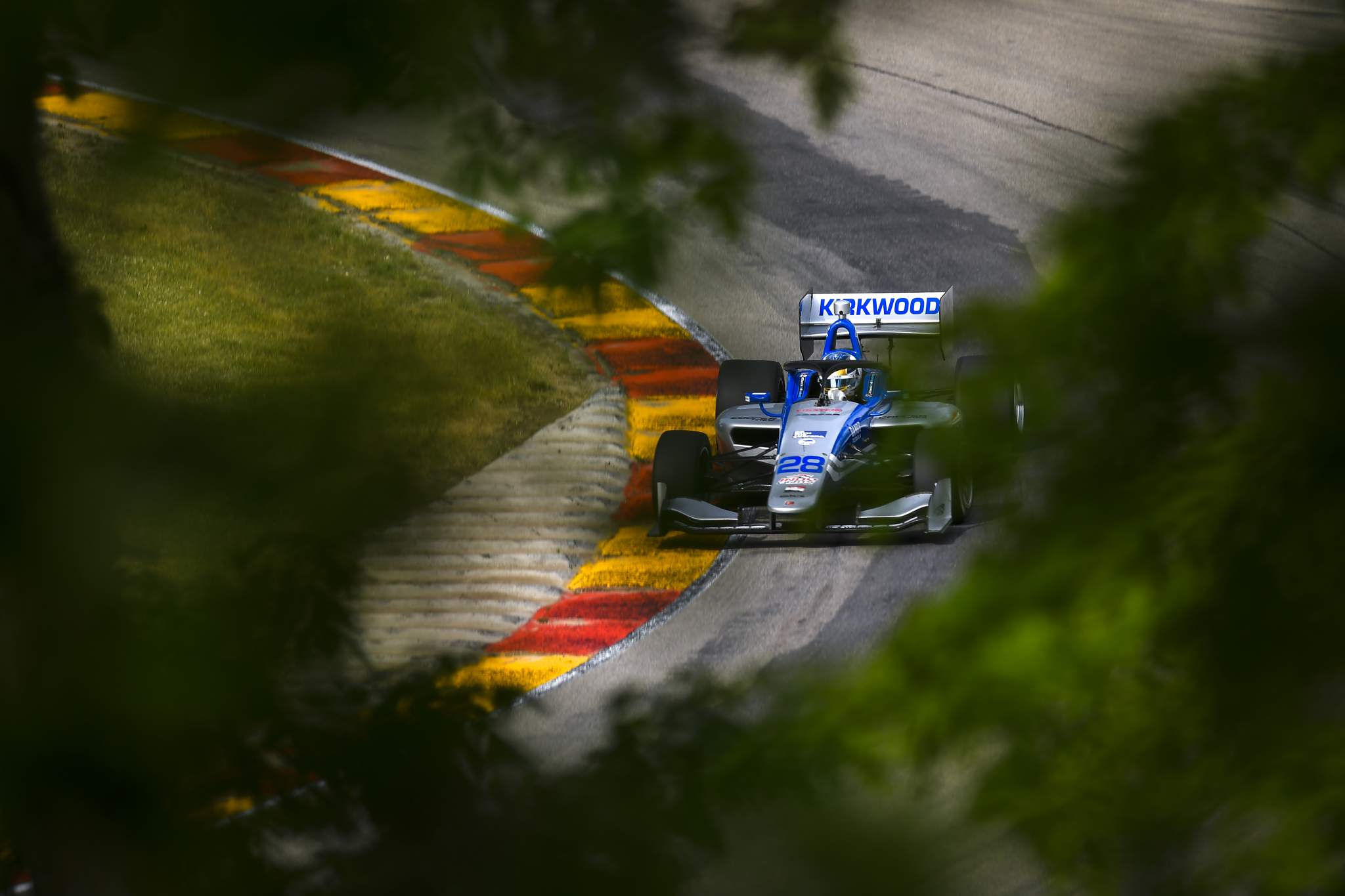 "Just, having the overall win record won't get you a ride in IndyCar!
"So the championships are definitely more important, obviously you want to get as many wins as possible to win that championship."
Rinus VeeKay became the first driver to win at all three Road to Indy levels and then in IndyCar with his Indy road course win earlier this year. Winning all three championships never mind one race in each would be miraculous.
Kirkwood enters Mid-Ohio this weekend off the back of that DNF in the second race at Road America, but his recent tear has closed the gap to eight points behind Malukas and equal with Lundqvist.
Kirkwood's confident of the recent momentum gained in the last two rounds as he looks to take and become unassailable in the standings.
"We were really strong at Road America and Detroit, it's just created some momentum going into the next few weekends," Kirkwood says.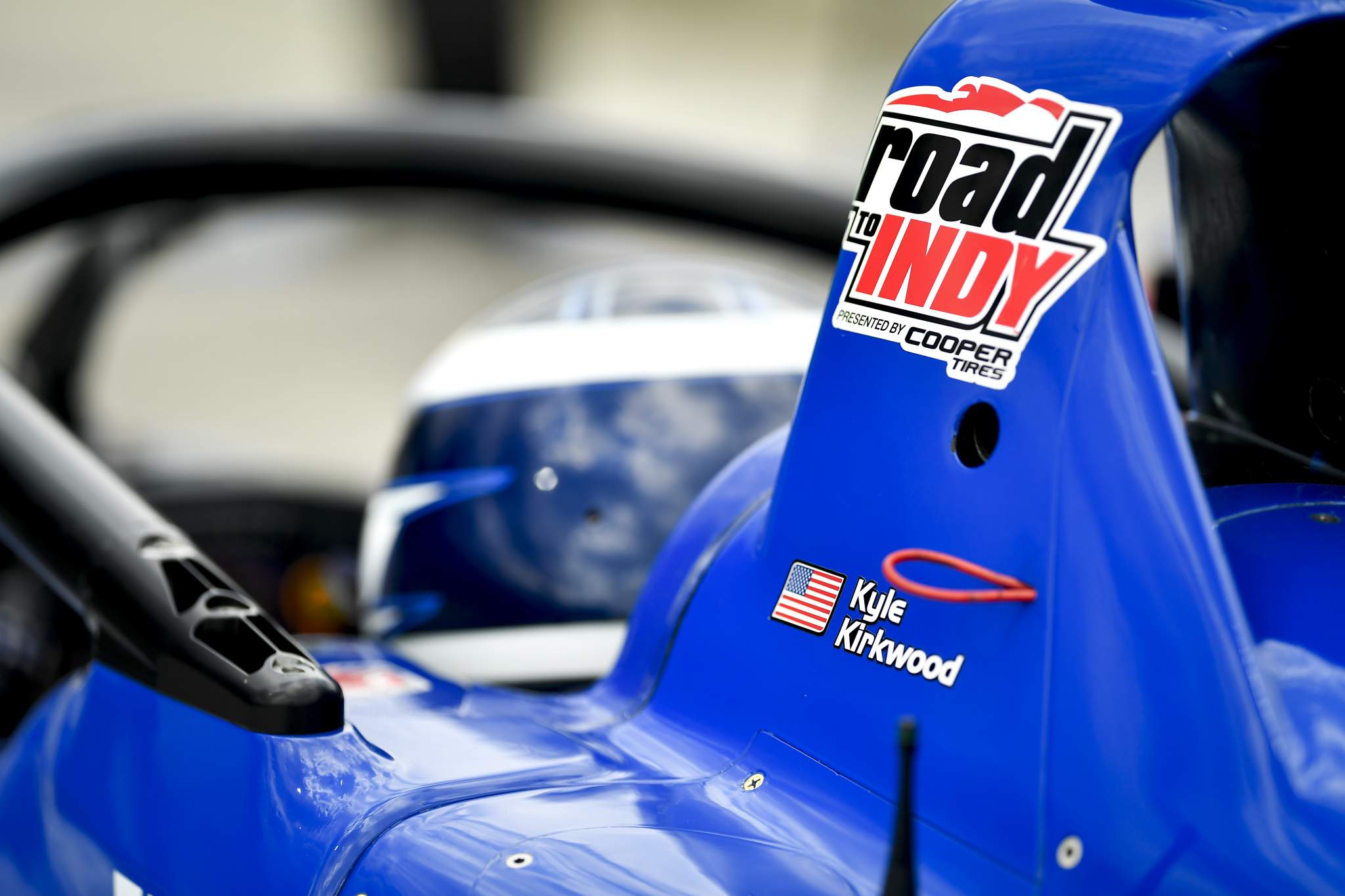 "We know Mid-Ohio is one of our stronger tracks and so is Gateway.
"I think that we would be the ones to beat, to be honest, so I'm glad we've gotten through these past few weekends that we were a little bit unsure about with Detroit, never been there before, and then Road America as it typically suits Juncos or what probably would be HMD because the Juncos engineer is at HMD, so you know they're carrying set-ups over from there.
"The fact that we've done well in those past two weekends, I think just creates so much momentum for us as a team going into Mid-Ohio and the future events."
Kirkwood may historically start relatively slowly when it comes to championship challenges, but there's no doubt he's never been ruled out of the battle. His recent run proves that is the right approach and that he is a serious contender for the title.
With Andretti known to be considering a shake-up of its IndyCar team next year with as many as two seats available – and its Formula E team coming in house and parting ways with BMW – it's clear what's at stake for Kirkwood.
Typically though, he remains unphased.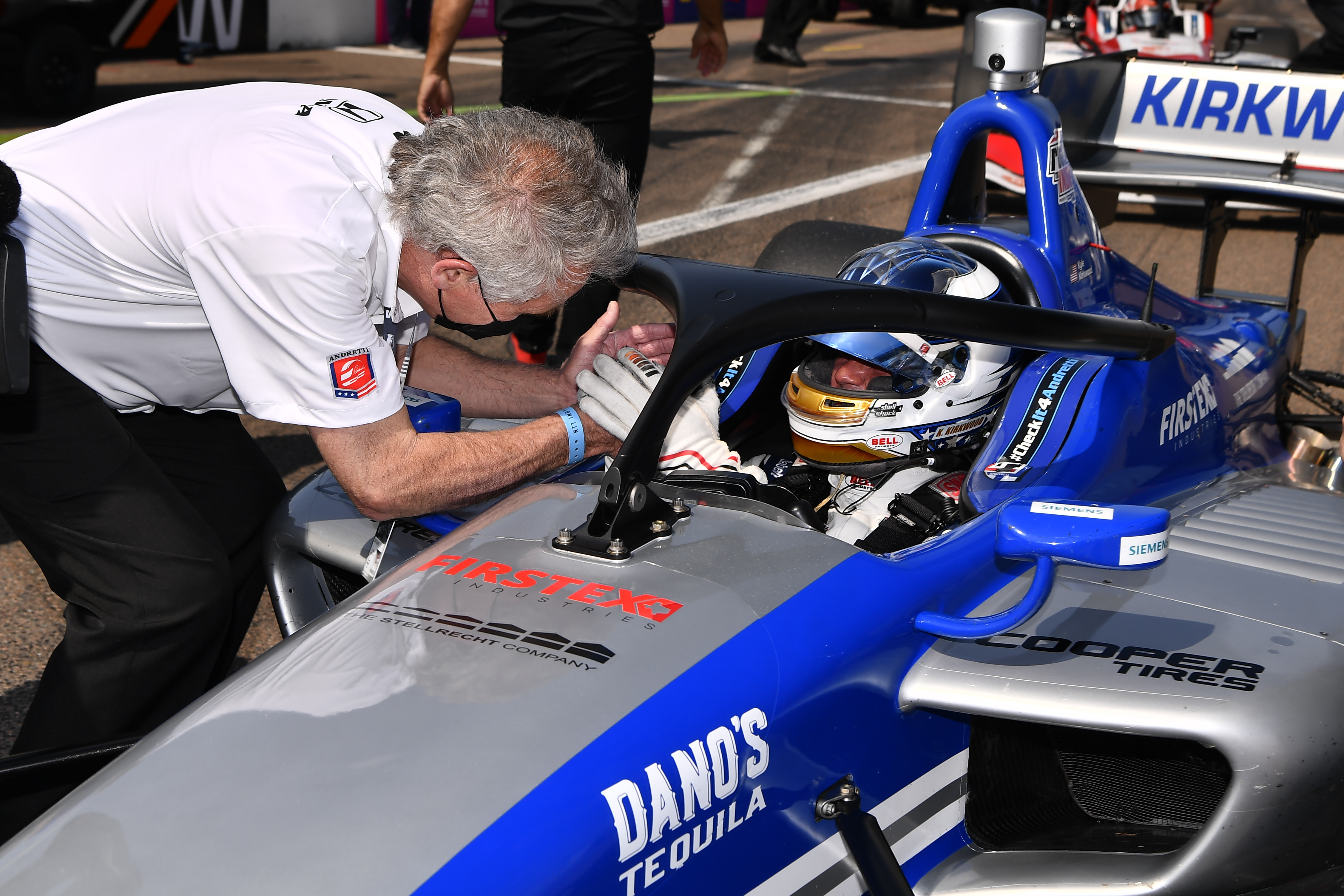 "I think, in the next couple months that might be something that we can revisit," said Kirkwood when asked about his future.
"But everything is just uncertain at the moment. I'm not sure what moves are going on in IndyCar, or any other series for that matter, to give you a definitive answer.
"At the end of the day, we need to win the championship. So that's, that's the ultimate goal at the moment and then everything else will kind of fall into place from there."
It's clear Kirkwood and Andretti have not made this season easy for themselves, but they've also been greeted by formidable rivals in Malukas and Lundqvist. All three could be in with a shout of an IndyCar gig even if they don't win the title such has been the standard this year.
Malukas is the leader at the halfway point, but don't for a minute rule out his rivals across the garage or next door.
The second half of the season is finely poised and at a time when the European junior single-seater ladder seems so unclear, unfair and a bit of a mess, it's refreshing to know IndyCar's juniors have a helping hand and a real chance to make it to the top-tier.