"If that doesn't demonstrate to the world how special this guy is, there's nothing we can do about it."
That was Mike Hull, Chip Ganassi Racing's managing director, discussing Marcus Ericsson following his victory in the 2022 Indianapolis 500 last weekend.
In his Formula 1 days, Ericsson was usually found in inferior equipment. Fans either accepted him as a wasted talent, or criticised him for not doing enough with what he had.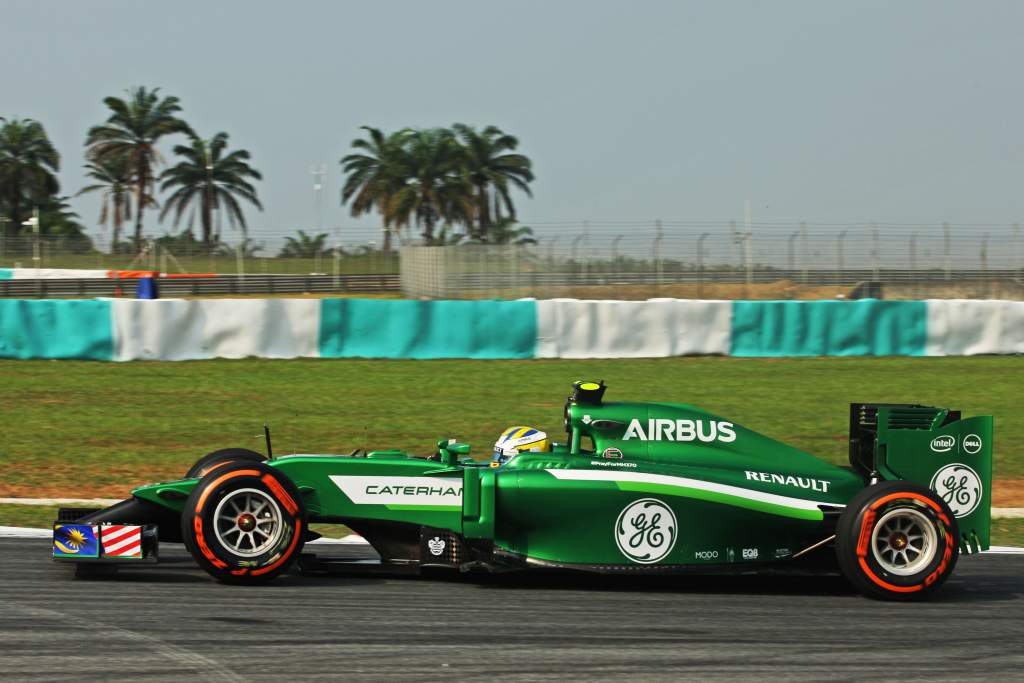 Since joining IndyCar in 2019, he's been similarly misunderstood, more often than not under-appreciated for what he's done. Even The Race has done it, missing Marcus off its mid-season top-10 driver ranking in 2021.
He could have arrived in IndyCar with a chip on his shoulder both because of the calibre of F1 as a championship but also because he felt he wasn't given the opportunity to achieve what he was capable of there. What I'm describing is basically the potential for the stereotypical prima donna F1 driver.
"He's absolutely the opposite!" race engineer Brad Goldberg tells The Race of Ericsson, recalling his first memory of the Swede at Ganassi.
"He came to the factory and I went to lunch with him. From that point on – his motivation, his drive, his intensity – was like, man, this is who I want to work with.
"And he's a huge sponge. He soaks up what Dario [Franchitti, driver advisor] says, what Scott [Dixon] says, Alex [Palou], TK [Tony Kanaan], Jimmie [Johnson].
"He's just a big sponge. He just wants to look at the data, look at the video, the onboards, he just constantly wants to get better and better and better and better.
"I love working with him because of that. His drive. We both want to win so bad, but I knew that first meeting, this is who I wanted to be with.
"He came in, arms wide open, wanting to know how to get better and how to improve: What am I doing wrong? What can I do better? This happened in the race, how do we learn from it? How do we prevent it? How do we move forward?
"Not, 'Oh, crap', or, 'Oh darn what happened?' Always looking to learn and then move forward."
Ericsson has not changed a bit either, with his Honda engineer embedded in the team – Nicole Rotundo – confirming to The Race the total lack of ego in his approach.
"He's very good with feedback. He's good at listening to instructions, honestly," says Rotundo.
"[The Indy 500 win] is huge for Marcus. We're so proud of him and so happy for him. He's been so good.
"The last couple of years we've just seen him grow, getting really consistent and just setting himself up to take advantage of it.
"He's very good at just staying calm and going after it. I've seen so much progress in the whole team since I started here in 2020, it's a proud moment for everyone on the timing stand."
Ericsson crossed over to IndyCar in 2019 with a Schmidt Peterson team that wasn't ready to win races that year, although Ericsson had a Detroit podium to kickstart his long-term love of that street track. When he arrived at Ganassi in 2020, the #8 team was basically created from scratch.
It absorbed some people from the disbanded Ford GT programme also run by Ganassi, others from elsewhere in the organisation, and people including Rotundo who didn't know Ericsson before.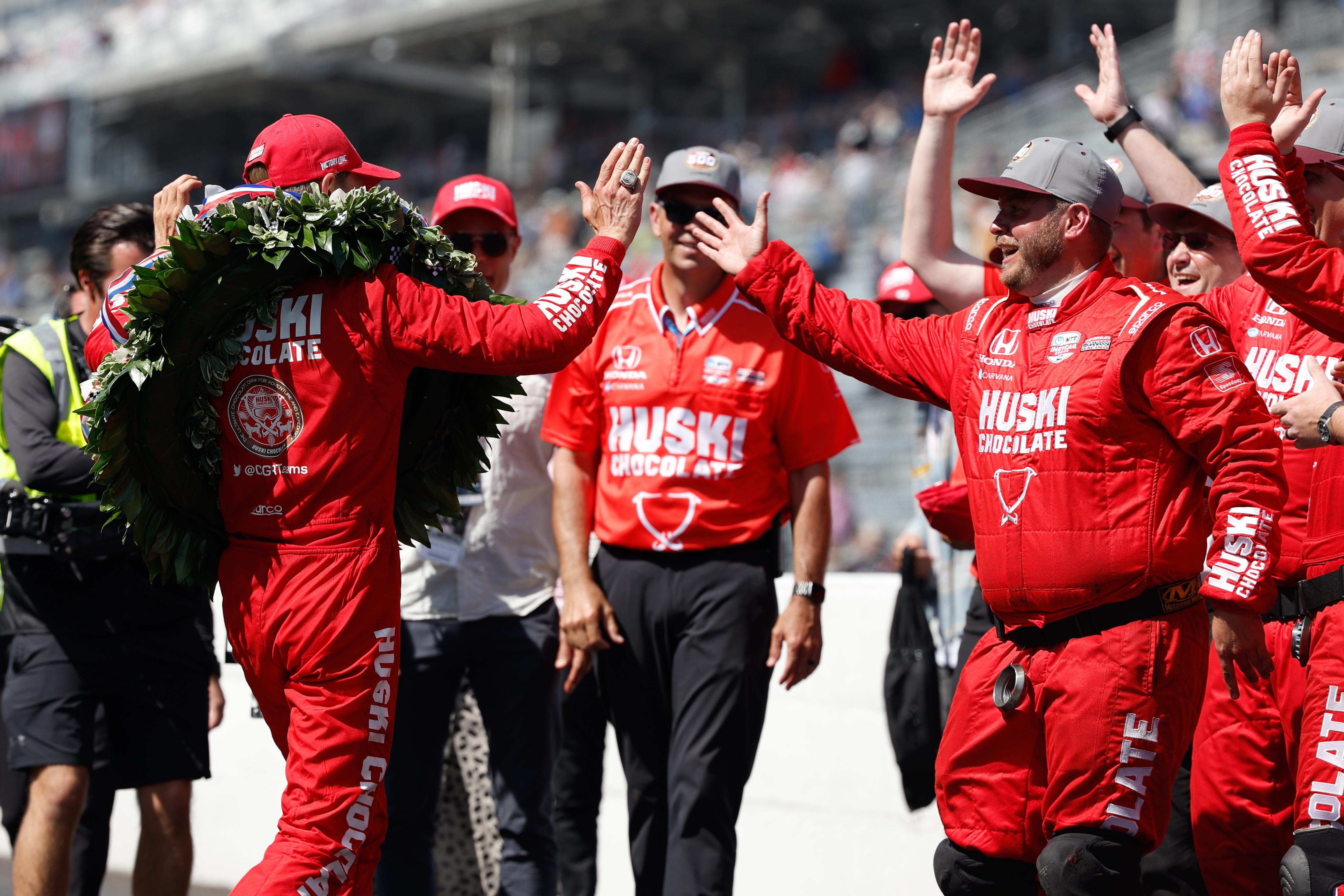 The new team experienced some general growing pains just pulling performances together and executing at the sort of level Ganassi's title winning outfits – the #9 and #10 crews – have done for years, and what the competitive IndyCar series demands these days just to even be in with a chance of a top 10, let alone a podium or a win.
It was really 2021 when Ericsson proved he belonged in IndyCar with his first victory – in Detroit – and a stunning second half of the season where he was among the best drivers in the series. He added a bonkers Nashville win that involved an early crash where he was launched airborne over another car.
That kind of comeback drive has been a regular occurrence thanks to Goldberg and Mike O'Gara, Ericsson's strategist, both of whom deserve credit for results such as St Petersburg this year, where Ericsson got a pitlane penalty but recovered from the back of the field to ninth in a race where many struggled.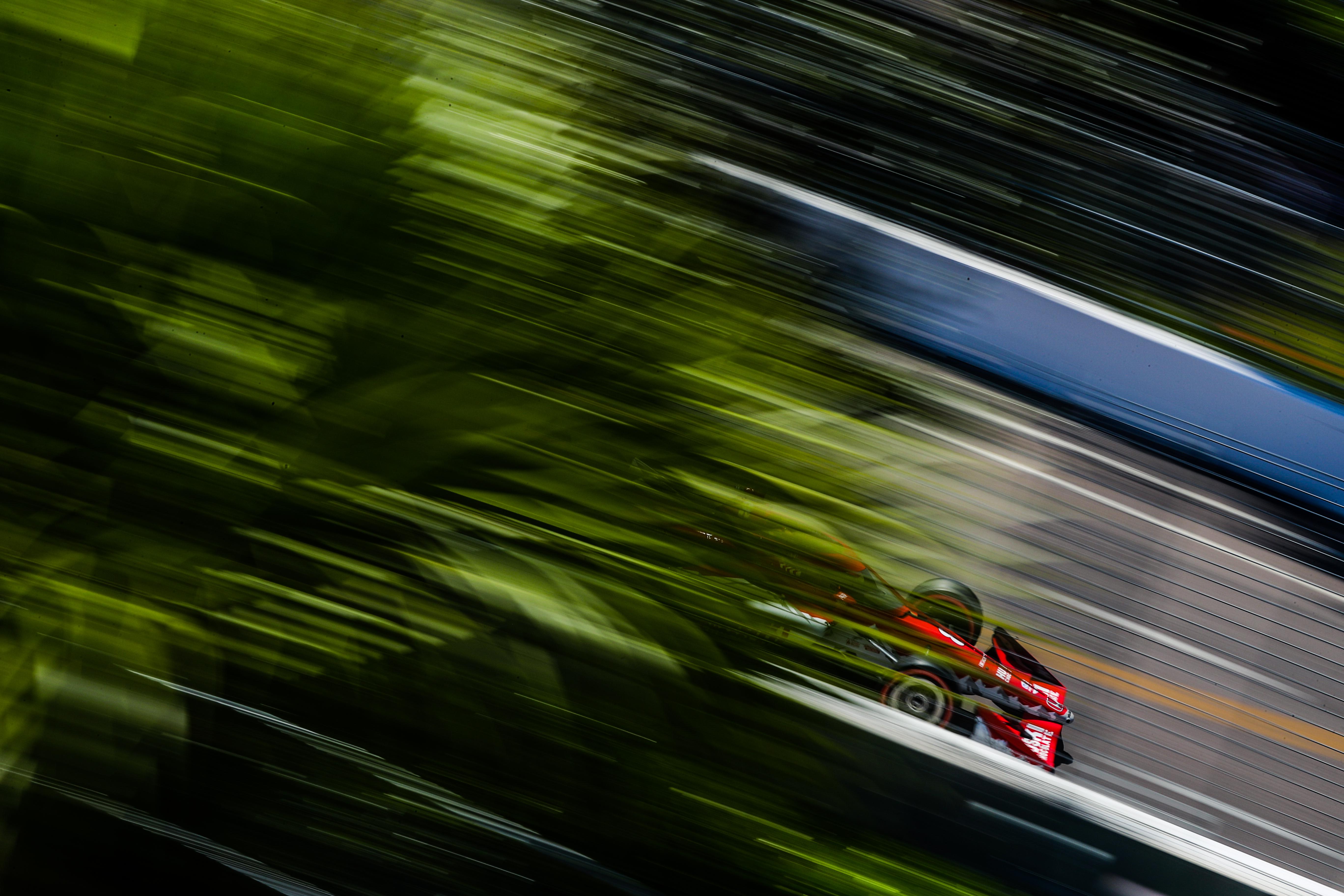 His 2021 efforts weren't quite enough to mount a serious championship push and, even though it was a strong year, seeing a team-mate win the title for the second year in a row while he came up short irked Ericsson.
This is a reflection of his ambition and his faith that he is every bit good enough to become a regular winner in this series, after his Detroit victory ended an eight-year barren run, during F1 especially.
This season he and his team reckon they have taken another step, even though there have been some errors such as a spin when he should have been on the podium in Long Beach – which he says still "stings" – and another twirl at Barber, balanced against the comeback in St Pete and a similar back-to-front drive in the wet on the Indianapolis road course.
Still, after the Indy 500 win he now leads the championship.
"It's not supposed to be easy to win the 500," he said after the race.
"Those 10 minutes sitting there in the pitlane during that red flag were some of the hardest 10 minutes of my life probably, thinking what to do, thinking that I'm leading the biggest race in the world, and I'm that close to win it.
"I knew Pato [O'Ward] was going to have a run on me because we've seen all month it's really hard to defend when you're up front.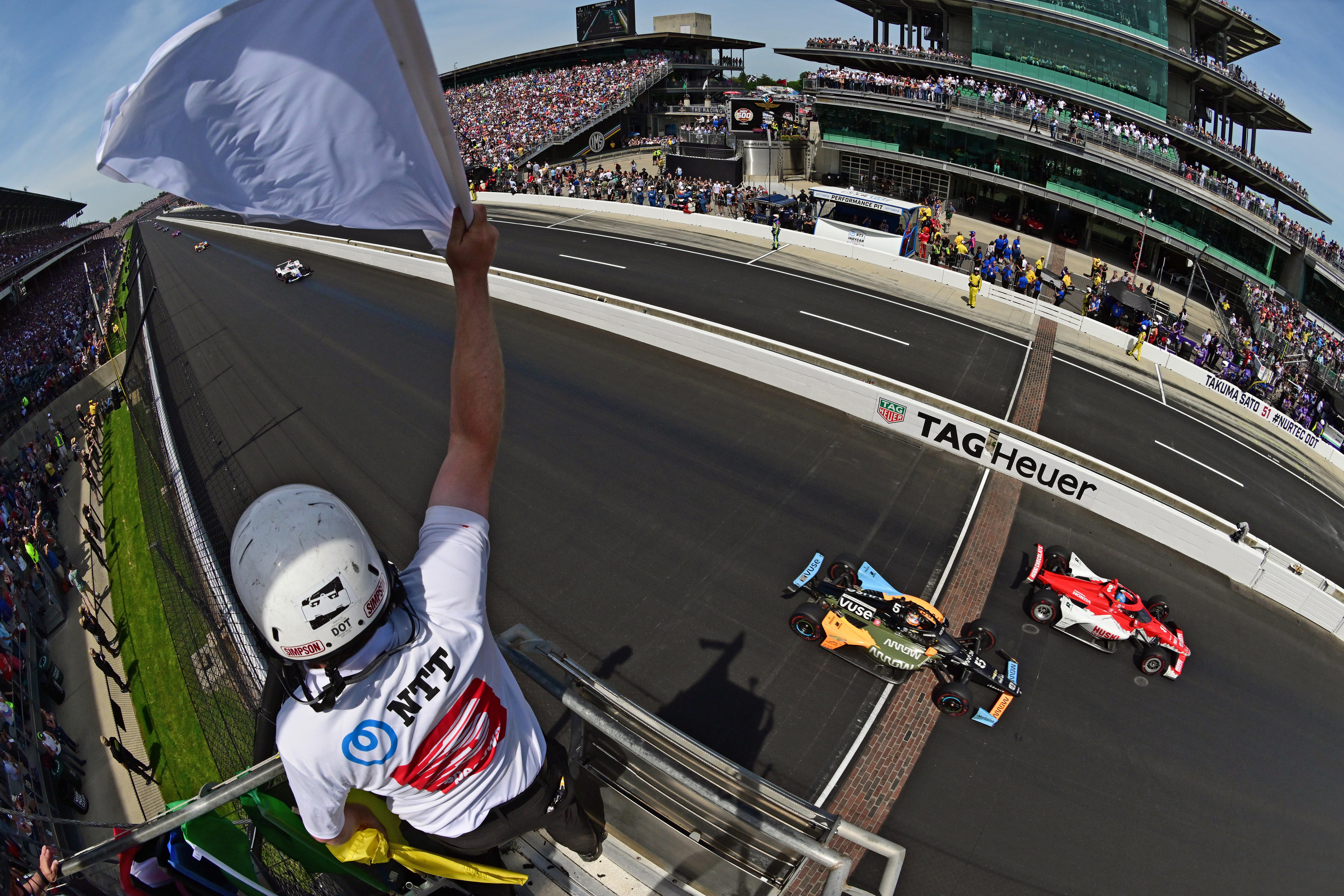 "I was actually sitting during dinner here at the Speedway on the infield last night [Saturday] talking with Dario about this type of scenario, if I'm leading when it's towards the end of the race the last couple laps, what to do, how to break the tow of the car behind, how to place the car.
"We had that very conversation. That was in my mind when I was sitting there during that red flag.
"I just tried to go out and execute that plan I had made in my head. Pato had a really good run on me. I wanted to put him on the outside because I knew it was going to be hard to go around my outside.
"I was not going to lift. There was no way I was going to lift. I just kept my foot down and that was the race-winning move."
Even that move tells us about Ericsson as a driver and an athlete. He watched hours of videos in the lead-up to the event. He asked Franchitti about what he needed to do because he believed he could be in the situation. He watched the 2019 ending, which featured similar circumstances, and implemented the cycling-inspired weaving that helped Simon Pagenaud win that year.
There was no sign of a misstep in the most crucial moment. A moment that earns you over $3million dollars and will change your life. A move that wins you the 500.
Ericsson has even worked on and tweaked his training programme and went hard to raise that to the next level in the 2020 off-season, which obviously helped him the following season, judging by the results sheets. This approach is underpinning his success and has paid off handsomely when he had to be physically as well as mentally prepared.
Some will view this as some sort of oval breakthrough, but the truth is, he's been good on ovals for a while now. The results may not show it, but even in his first Indy 500 he was running well until a spin in the pits.
On his oval debut with Ganassi, at Texas in 2020, he was set for a top 10 and maybe even better before a fuel hose stopped working in the pits and got jammed to his car.
"I think that's a good point," says Ericsson, when the theory of his oval form being more complicated than just podium at Texas; sorted was put to him on The Race IndyCar Podcast. "When I came here one of the big reasons I wanted to do IndyCar was the ovals.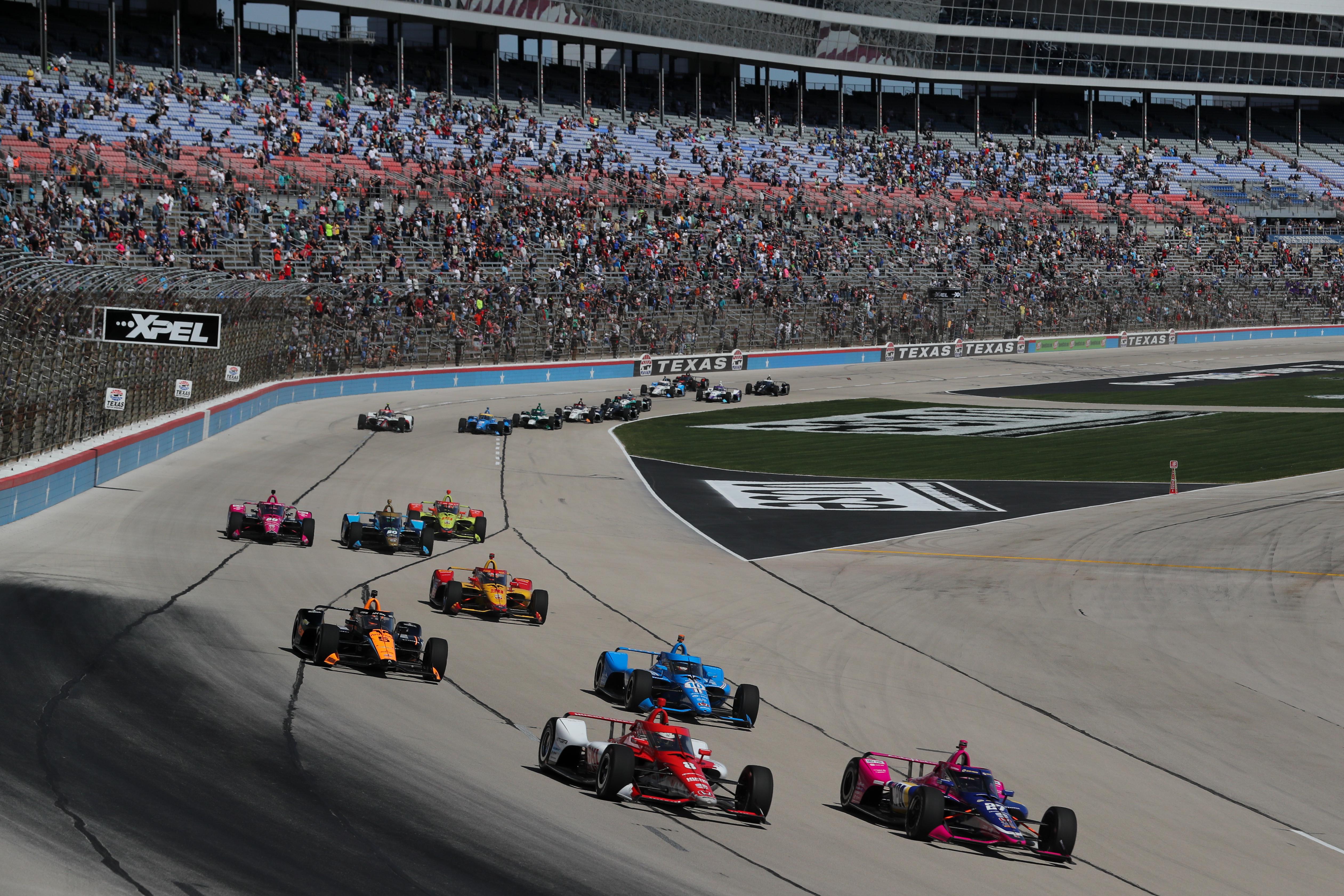 "All my career I loved every track to have a lot of high speed corners, they were my favourite tracks. Comparing data with my team-mates, I was always super-strong in the high-speed stuff.
"So being European and having never done ovals, I was like, 'That must mean I'm going to be really good at ovals. That's just fast corners!'
"Obviously ovals is a different type of racing to anything else. But I felt comfortable on them from the get-go really. I felt like I got up to speed quite quickly.
"But I also realised how much more than just being fast on oval [it takes] to win on an oval and be successful in a race. There's so much more to it with strategy, pit sequence, working on your car, working on your tools, being a step ahead of your car.
"He's incredibly smart behind the wheel. He can drive at that limit, but still have the mental capacity to make the snap judgments needed" :: Race engineer Brad Goldberg on Marcus Ericsson
"It's so many details that makes a difference on the oval, especially on the superspeedways. That's something that I've learned over the years.
"There's been flashes of it there, but I haven't been able to put it together. And then this off-season, I put a lot of work in to try to really study. I had Dixon onboard videos that I had for many years that I had available being a Ganassi driver, I spent a lot of hours watching that, speaking with my engineer, Brad, about ovals, with Dario as well.
"I have the best resources available. And I just tried to use them this off-season to really step it up on the ovals, and for sure it has been paying off. There's no doubt about that."
When Ericsson speaks about his work in the off-season, he and Goldberg went through every practice, qualifying and race session-by-session in a bid to learn more about how to work together to get a better race car.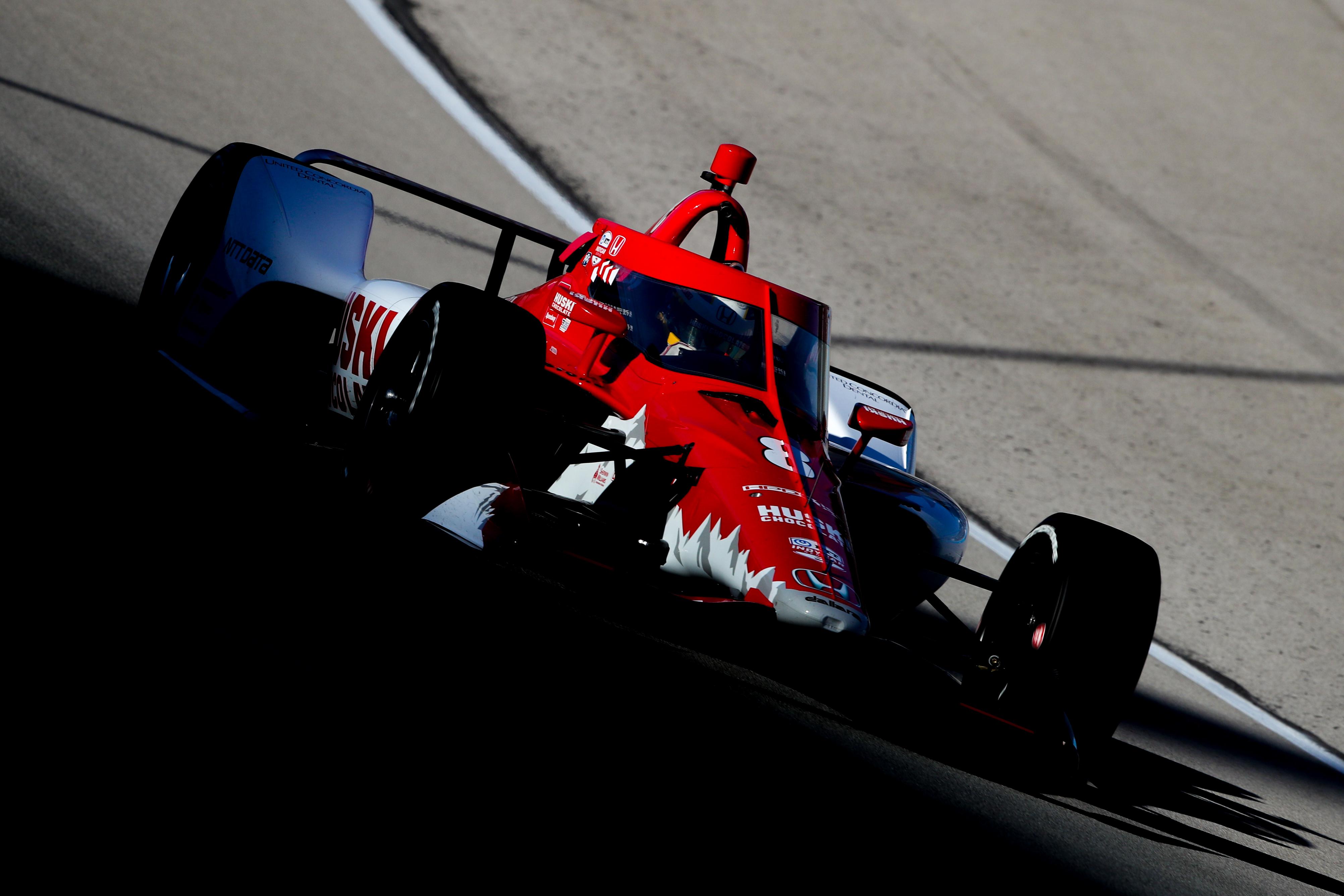 "I think that Texas podium was a sign of that work that we put in in the off-season was actually paying off," he added. "It gave me a lot of confidence going into the Month of May."
So what has impressed Goldberg about Ericsson's oval journey?
"How smooth he is driving, he's naturally very smooth," he says. "It just suits him really well.
"The other thing is he's incredibly smart behind the wheel. He can drive at that limit, but still have the mental capacity, the 10% to make the decisions to make the snap judgments needed."
Leading up to the Indy 500, the Ganassi cars had been on rails since they came off the truck. Rarely does a team unload such a well-sorted group of cars, and to have as many as five was almost unfair on the opposition, so good did they look across the month.
As usual, Ericsson flew under the radar, like he has for most of his career. Maybe this is the one race of the year that was fair given his team-mates have all won an Indy 500, IndyCar championship or, in the case of the fifth – making his 500 debut and attracting plenty of attention – seven NASCAR Cup titles.
But the end result was a pint of milk over Ericsson's head and his name on one of the most coveted trophies in motorsport.
It may have been lost in all of the post Indy 500 'content', but Ericsson was asked in the press conference who he would be donating his charity money to.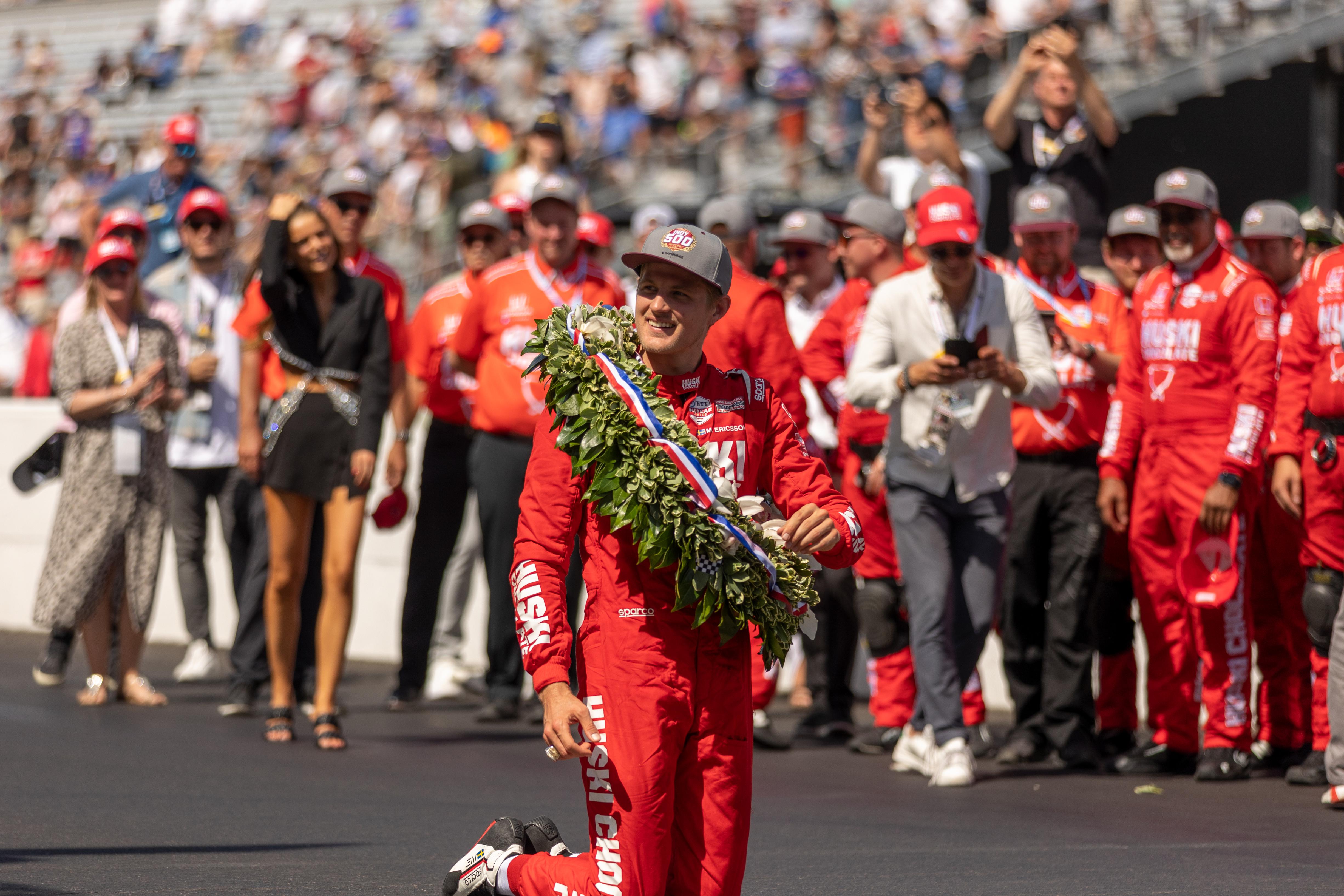 He's likely to send it the way of the Tim Bergling Foundation, helping to prevent suicide and fight mental illness in young people.
Asked by The Race if he feels like his journey has produced some mental health struggles, he replied: "Yeah, in some ways for sure.
"I think especially in F1, it was quite tough not being able to show what you can do. It's hard to not sort of take that in when you get a lot of criticism for your performances, whatever. It's been tough.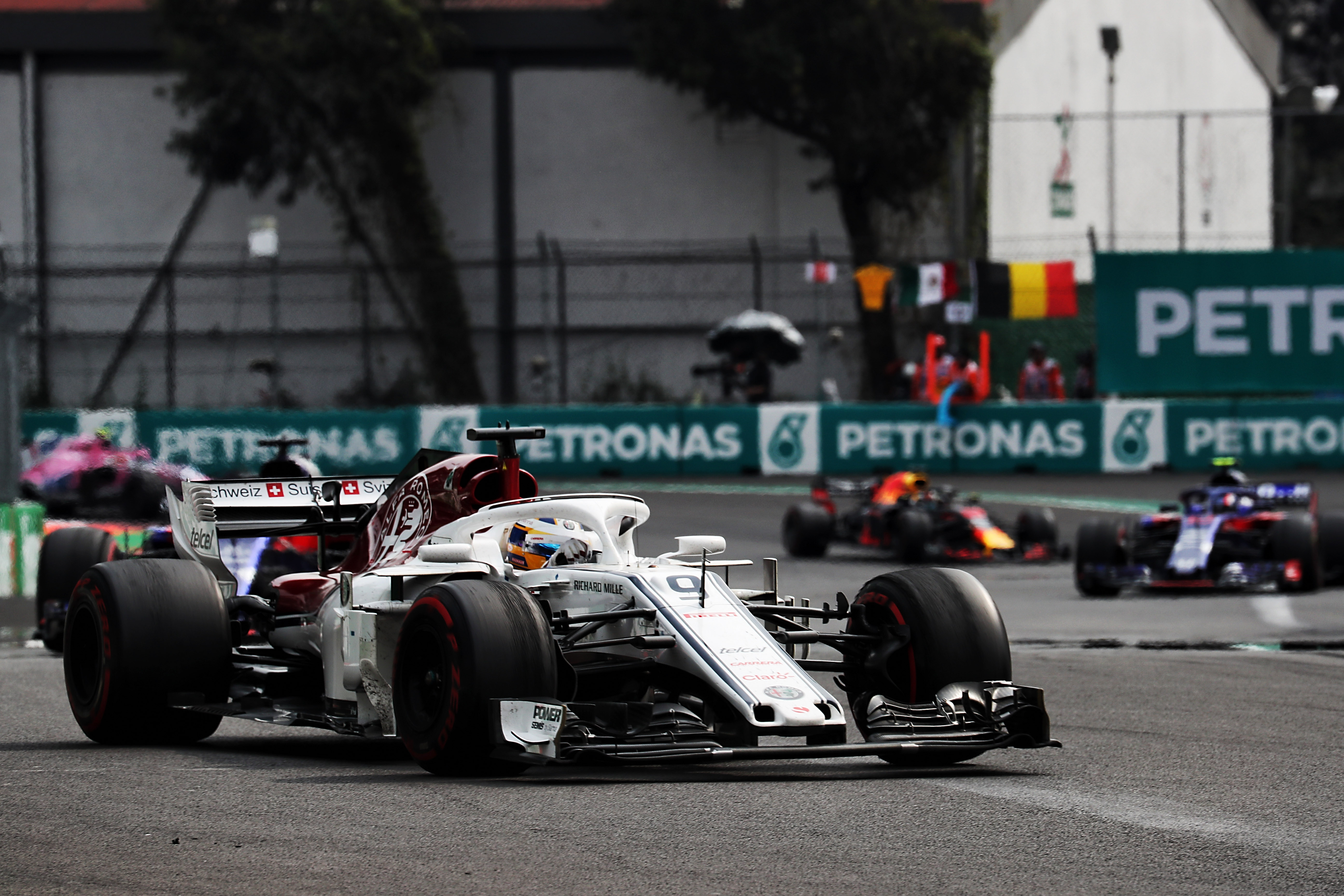 "Confidence is a big thing. It took a few years for me to build up the confidence that I had prior to F1. I felt like I lost some of that, especially the last couple years in F1. That was hard for me to sort of get that back.
"I feel like last year I got that back and I got back to myself in a way. I think this year I've been even better than last year.
"It is a lot about the mental side."
Asked separately about the lessons he's taken from that F1 journey, he added: "I think mental toughness.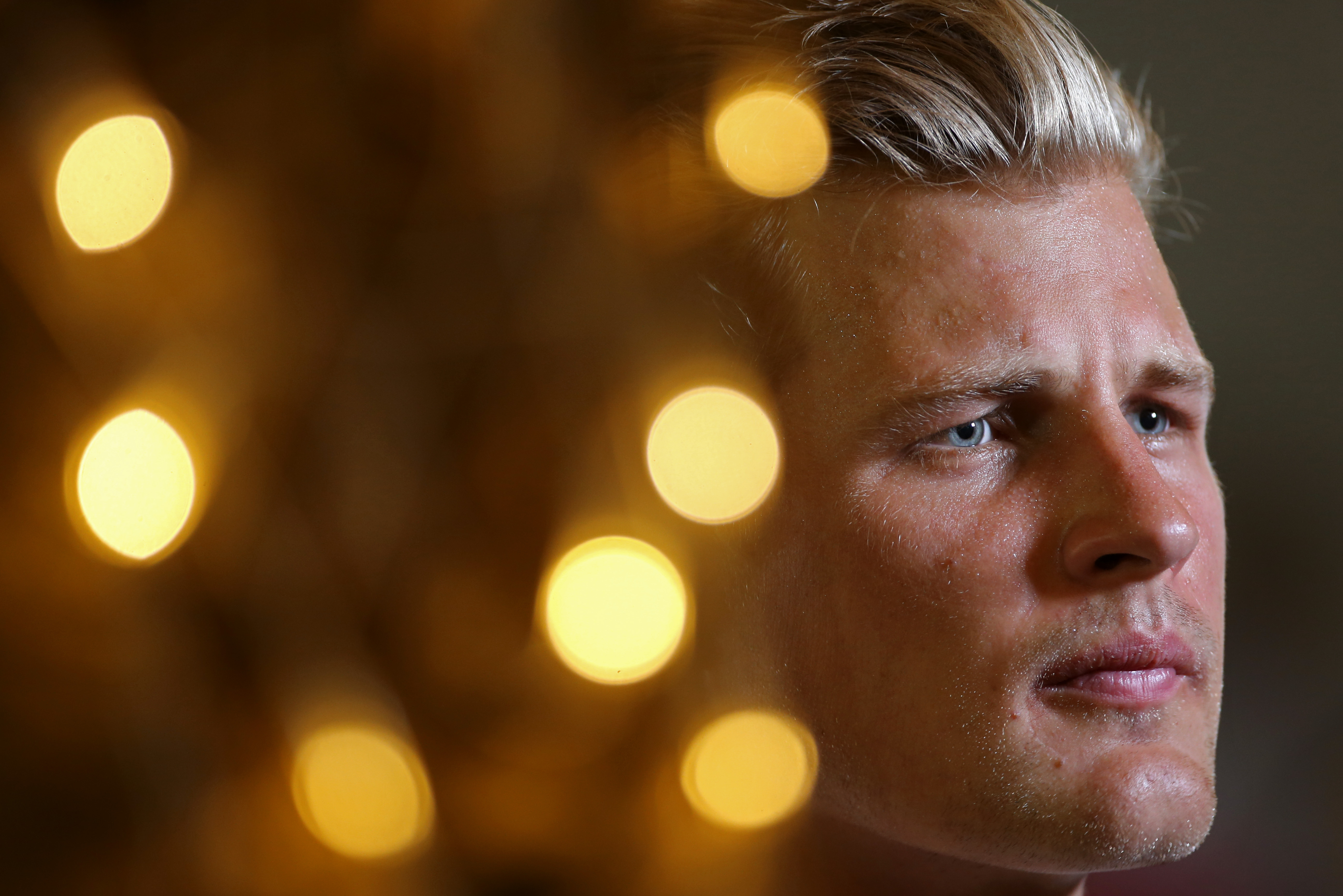 "My years in F1, like I said, was not the way I wanted. I didn't score that many points. I was most of the time towards the back of the field. So it taught me mental toughness and hard work.
"I try and be the one that works the hardest. I don't want anyone to work harder than me. That's something I learned in F1, something I've been doing here in IndyCar as well."
Ericsson moved to Indianapolis a while ago, and he wants a long-term future in IndyCar. He's adapted to the lifestyle and the championship and is already eyeing more success. The next race, Detroit, has been good to him for that.
It would be fantastic if this result helps change perceptions of Ericsson. Sure, sometimes he makes errors, and they can be costly at times. Maybe he hasn't always beaten his team-mates or extracted the most out of every car he has driven.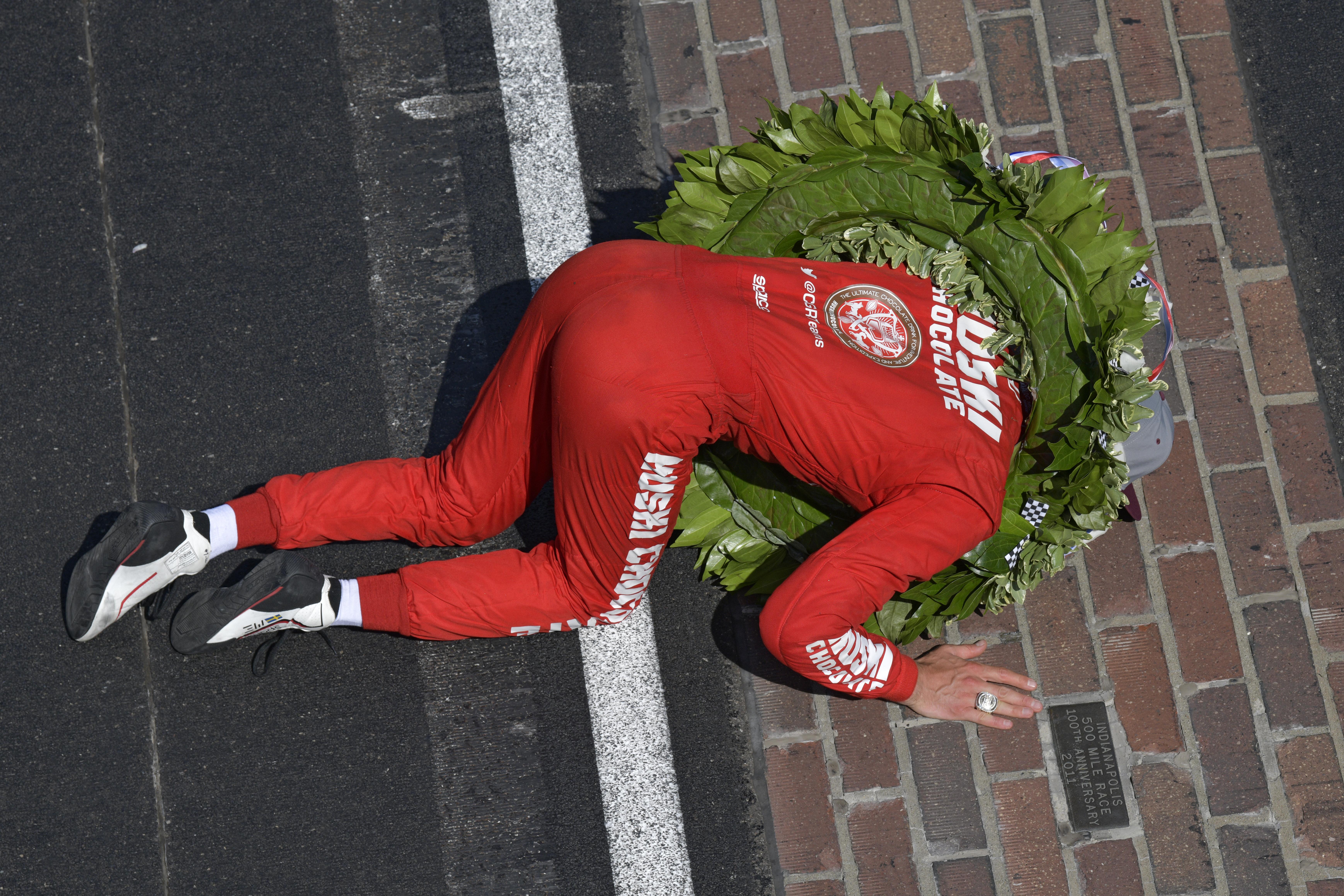 But behind the scenes, he inspires the team around him with his 'leave any egos at the door' approach. He leads by example when it comes to work rate, sifting through videos and data. He analyses possible scenarios for a race and rehearses how to respond. He knows when to listen to the clever people around him and work with them for mutual gain. He's learned from his tough moments and become stronger mentally when he needs it the most.
Last weekend he did something that IndyCar legends such as Michael Andretti, and Formula 1 champions like Fernando Alonso, couldn't do. He won the Indy 500. If the list of people who haven't won it doesn't tell you how tough this race is, nothing will.
He executed his race plan to perfection and when it mattered the most, he left few windows of opportunity for one of the championship's most naturally gifted drivers – Pato O'Ward, who has been linked with a move in the other direction to F1 – to pounce.
You really can't underestimate what Marcus Ericsson did in the most pressure-filled scenario that exists in IndyCar and is up there with any elsewhere in motorsport.
"Not bad for a pay driver," he smiled.