Last month, The Race did something I never thought it would. We upset Marcus Ericsson.
On The Race's IndyCar Podcast we recorded and released just after the Road America round, Ericsson missed out on the 'Top 10 drivers of the season so far' ranking that JR Hildebrand and I created.
In hindsight, Hildebrand and I both readily admitted Ericsson should have at least featured in the 'notable mentions' that didn't make the top 10 given his victory in Detroit a few weeks prior to that episode was recorded and we'd made an oversight there, though we stood by our ranking overall, which came before Ericsson's great Mid-Ohio drive.
Thank you! I listened to @wearetherace Indycar podcast last week. They did a mid season top 10 performers ranking. Obviously I wasn't in there, not even mentioned in the 4 or 5 drivers that was close making the list. So yes I agree, but hey I use it as extra motivation 👊🏻💪🏻 https://t.co/8pJu6ZCQOg

— Marcus Ericsson (@Ericsson_Marcus) July 5, 2021
A typically polite discussion ensued privately – Ericsson is absolutely lovely and fantastic with media – as while he didn't agree with our ranking, he did agree that The Race has usually done an unbiased job of charting his journey with Chip Ganassi Racing.
So let's continue doing that, this time with some words from the man himself too.
"It's been a bit of a general trend as you know, it's been easy to overlook my performance or the #8 car's performance," Ericsson tells The Race.
"With [Scott] Dixon in the team and Alex [Palou] coming in and doing so well, I think in a way I can understand it.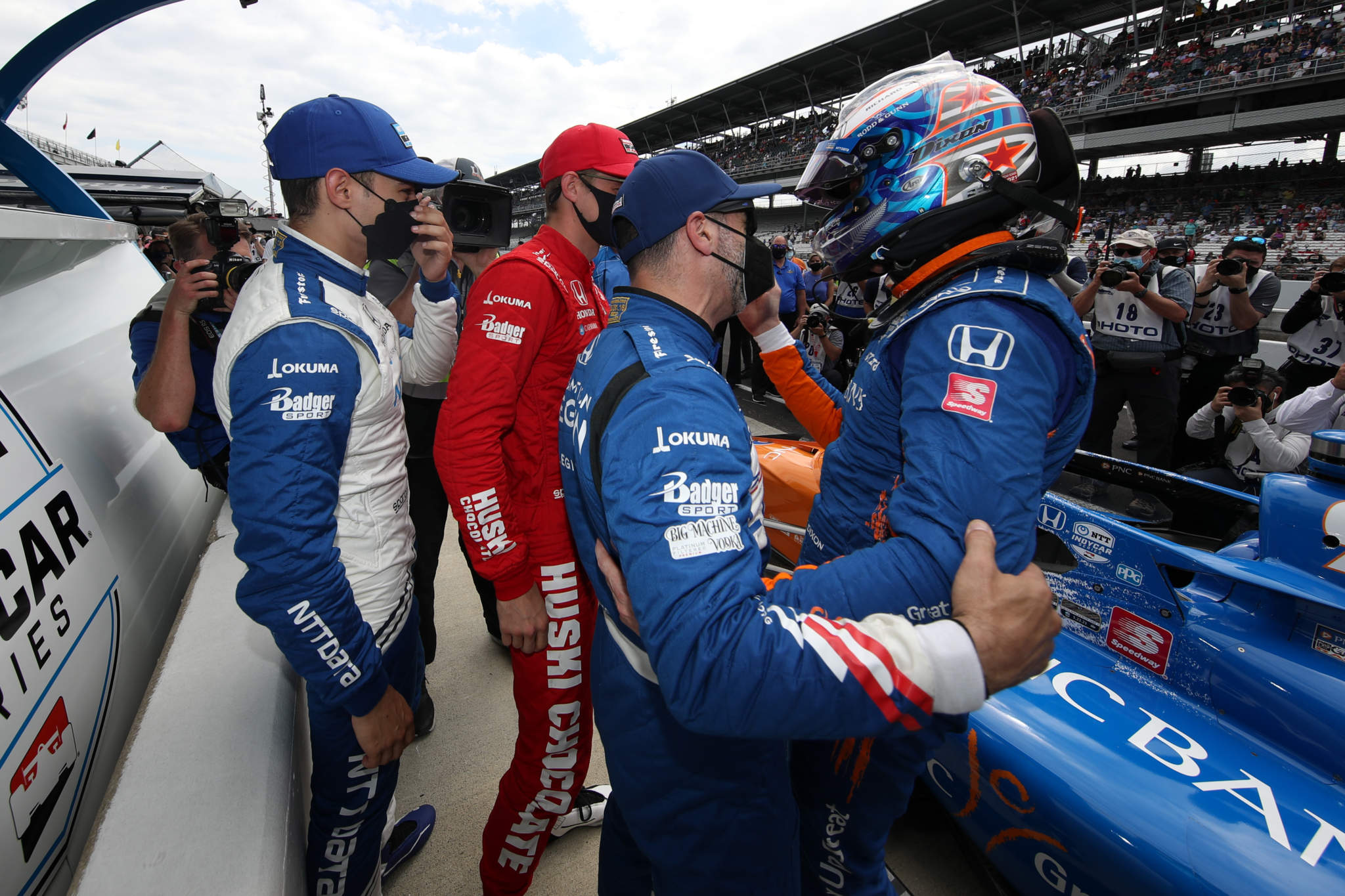 "Definitely in Mid-Ohio everyone there in the press conference after was like 'surprising to see you here'.
"I still feel like I definitely fly under the radar and I don't mind that.
"But the more performances I can do like Mid-Ohio, the more you're going to get into focus."
For me, Marcus has always been a consistent performer and a safe pair of hands. The only question remaining about his place in IndyCar has been whether he can perform at the elite level consistently. Because that's what his two team-mates Dixon and Palou have done this season and what Dixon has done for almost two decades.
Consistently scoring eighths and ninths doesn't win championships in IndyCar, and Ericsson doesn't need me to tell him that.
The recording of that podcast came after the Road America race where Ericsson looked like one of the fastest cars on track, but an unforced spin undid what could have been a podium and led to an admittedly phenomenal comeback that produced sixth having dropped as low as 22nd.
But that just left the question, can Ericsson break out of this 'consistent, but not quite consistently high enough to be a title threat' holding pattern?
That's not all down to Ericsson. His #8 team was newly formed in 2020 and even last year was much better than it looked and was hampered by some extremely bad luck along the way.
There have been similar instances of that this year, but being a bit fairer in judging the season as a whole, Ericsson has been quicker, more consistently.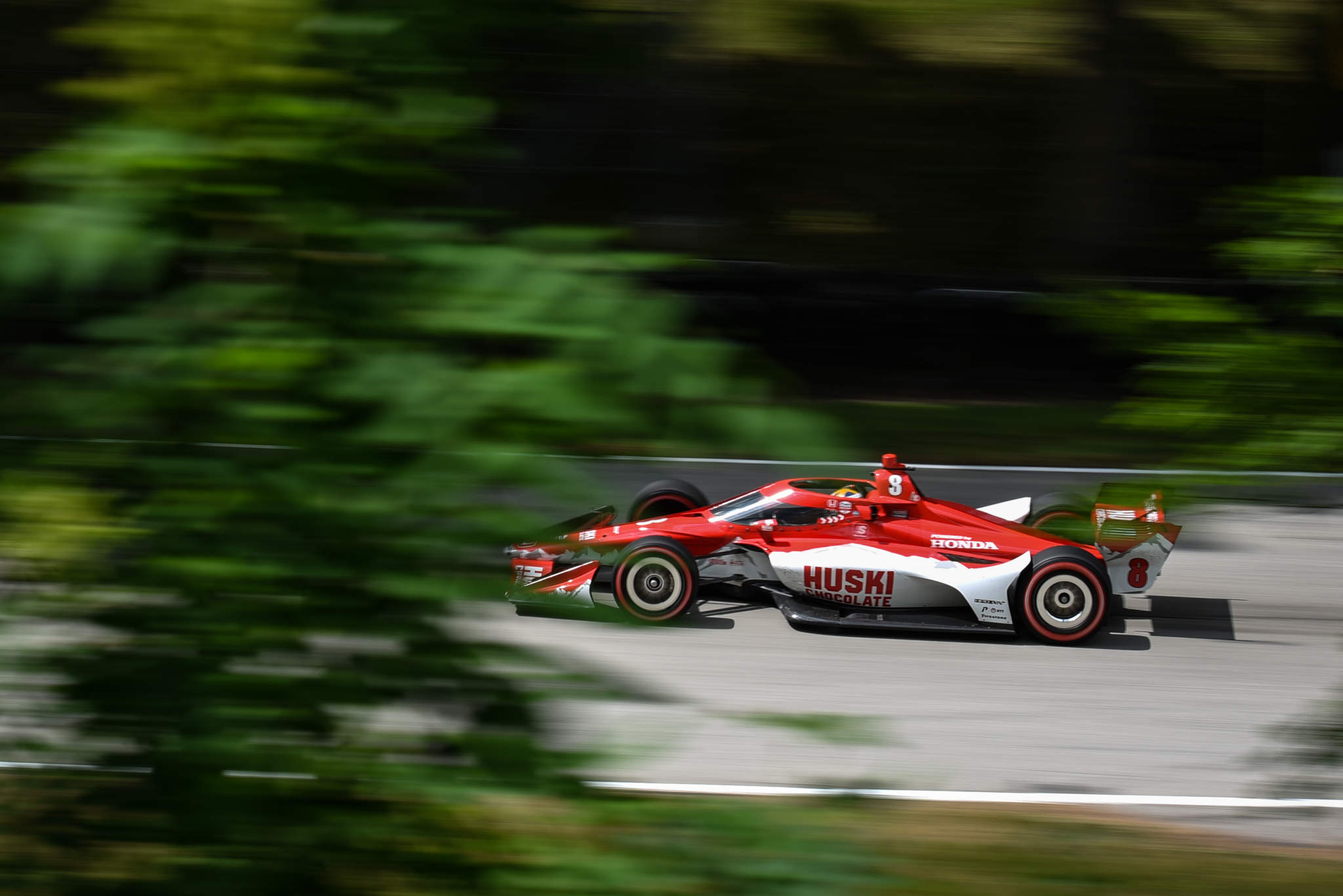 Mid-Ohio was the perfect example. He emerged in second after Colton Herta had pit drama, and erased an eight second deficit to leader Josef Newgarden and pulled a gap of 22s on third-place man Palou – the points leader – in the process.
It was arguably a better performance than his Detroit win the month previous, which came with its difficulties but also came with the good fortune of Will Power's pitlane issues.
"To be honest it's exactly like you say, Detroit is for sure is the highlight because it was my first win, but I think the highlight in my performance is definitely the Mid-Ohio weekend," agrees Ericsson.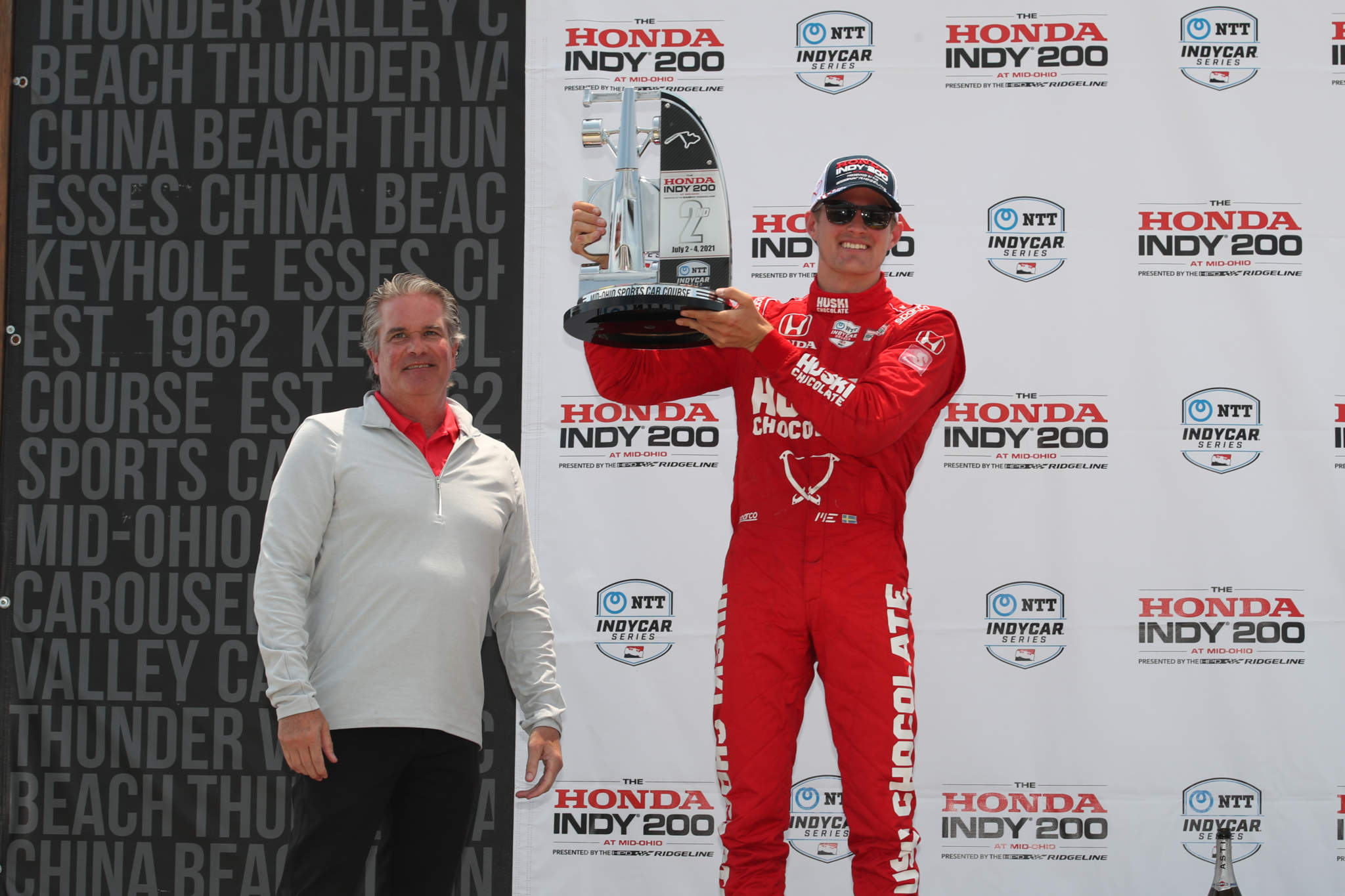 "Just because I did a really strong qualifying and then a very strong race where, me and Josef basically put 22s on the next guy.
"That was such a strong weekend for me and sort of a statement that Detroit was not a one-off.
"So that for me probably means more, that weekend in Mid-Ohio, than actually winning in Detroit.
"That's my feeling around it, but of course the Detroit weekend sort of helped get me to where I need to be with everything."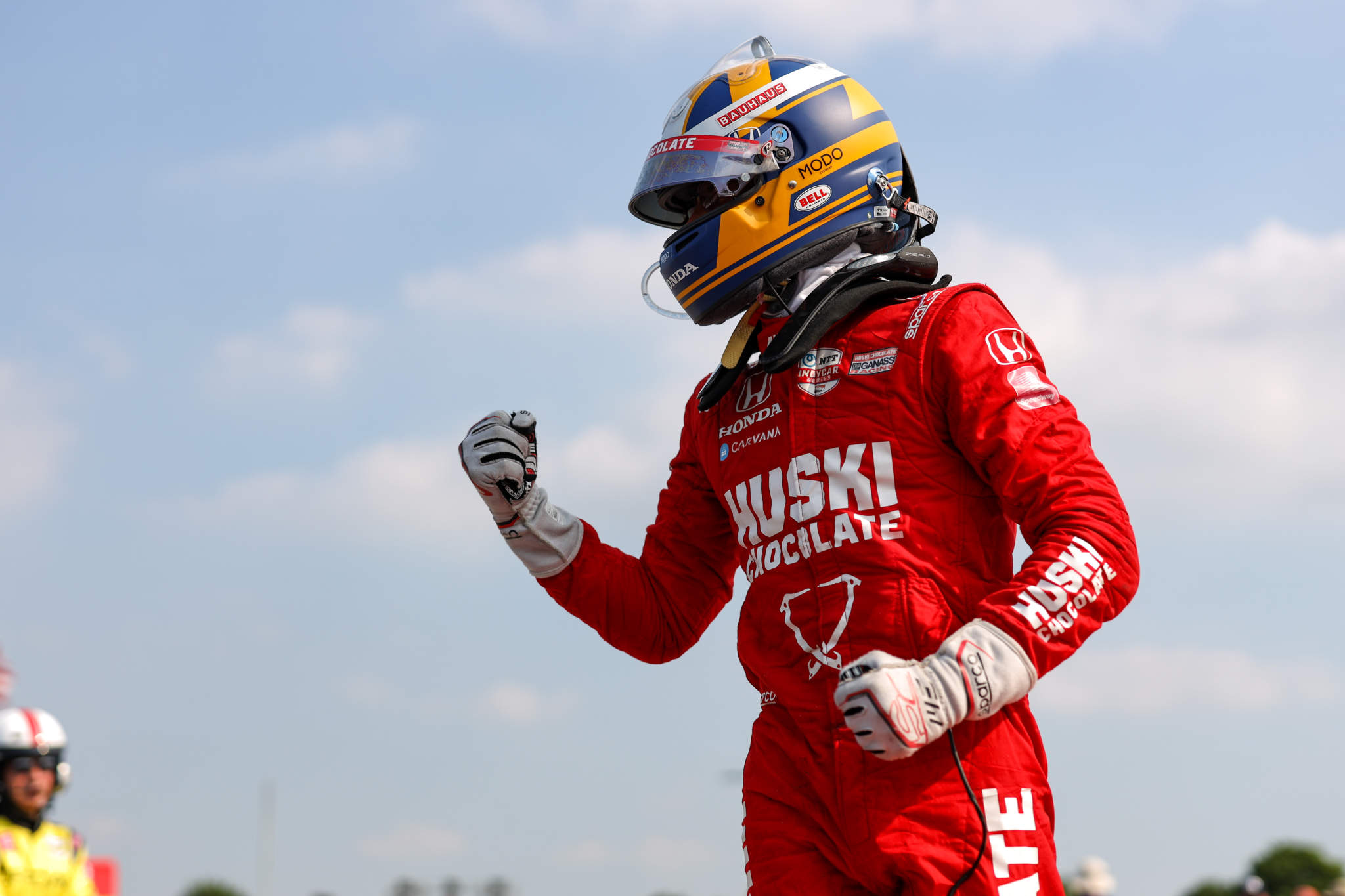 On average Ericsson is finishing four positions higher per race than in 2021, although there's one area that showed at Mid-Ohio that is still an area for him to focus on.
Despite those race numbers, Ericsson's qualifying average is only 0.7 places better in 2021. His team-mate Dixon identified this area in the off-season too, and is qualifying two places better on average per race now.
Since the Indy 500 back in May these guys have been hard at work racking up the points. Here's a look at who gained the most points since then. 👊

Marcus Ericsson – 142
Alex Palou – 136
Scott Dixon – 116

Now let's go score some more this weekend! 🏆#MusicCityGP | @indycar pic.twitter.com/VDOYRUZmdm

— Chip Ganassi Racing (@CGRTeams) August 7, 2021
Qualifying higher up almost always helps Ericsson.
"The main thing for me which has been probably tough for people following is that I have had problems with qualifying, and when you qualify further down, and even if you have strong races and finish eighth or sixth, even if I have really strong races with good racecraft it's sort of easy to miss performances like that," he admits.
"That's been the thing since I came to Ganassi.
"I've had a lot of races like that where I've been qualifying around 15th or 18th or something like that.
"And then we've been driving our way up to the top eight or top 10 at least, had really solid race pace, but it's obviously not the focus on the field.
"I've said it many times but that's definitely the key now is to try and keep qualifying in the top eight, because if I can do that, I have no doubt that I have the racecraft to fight with the very best in this series."
Qualifying is somewhere Ericsson has slightly improved and knows it's a place he can get better, but it's not his only focus and he's made big gains in other areas too.
With cars so close together on track, in and out laps during pitstops have become vital and Ericsson has always been strong in this area, but has emerged as one of the series' best in this department over the last few races.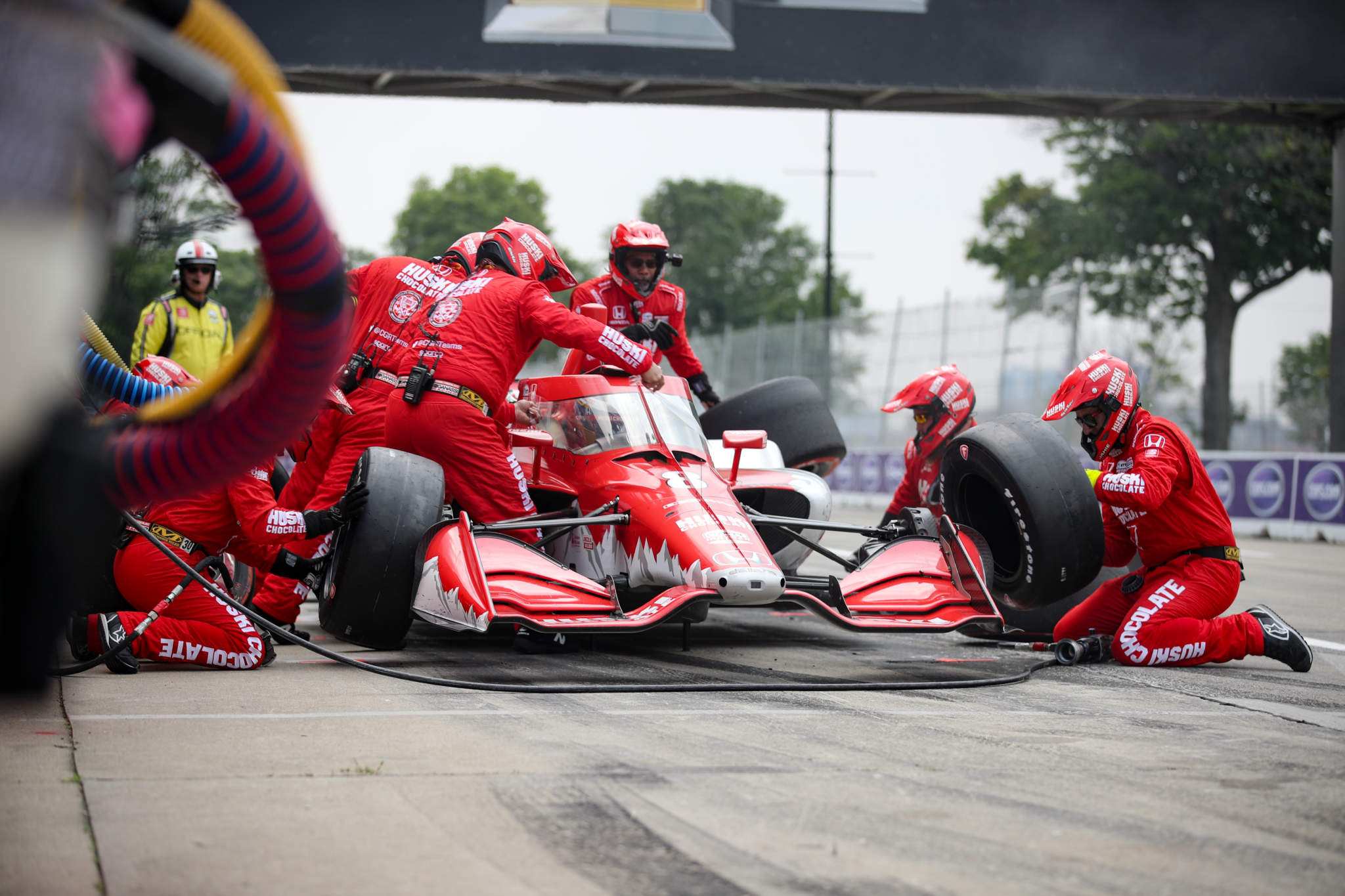 When the margins are tight, this attention to detail is what will help Ericsson continue to elevate his performances and take advantage when he is able to put himself in a better starting position.
"It is something that I feel has been one of my strong things, but I have also worked on it quite a lot the last sort of month and a half," says Ericsson.
"I've got my assistant engineer and my lead engineer to give me more feedback on that, and given me more data on in and out laps to help me see how I can improve it.
"It's definitely been one of the focus areas.
"Like you say, I think like the last few races we've definitely been right up there on the in and out laps.
"And IndyCar, when everything is so extremely close, in and out laps and then of course the pitstops are so crucial, and can be the difference between winning and being P4 in a race.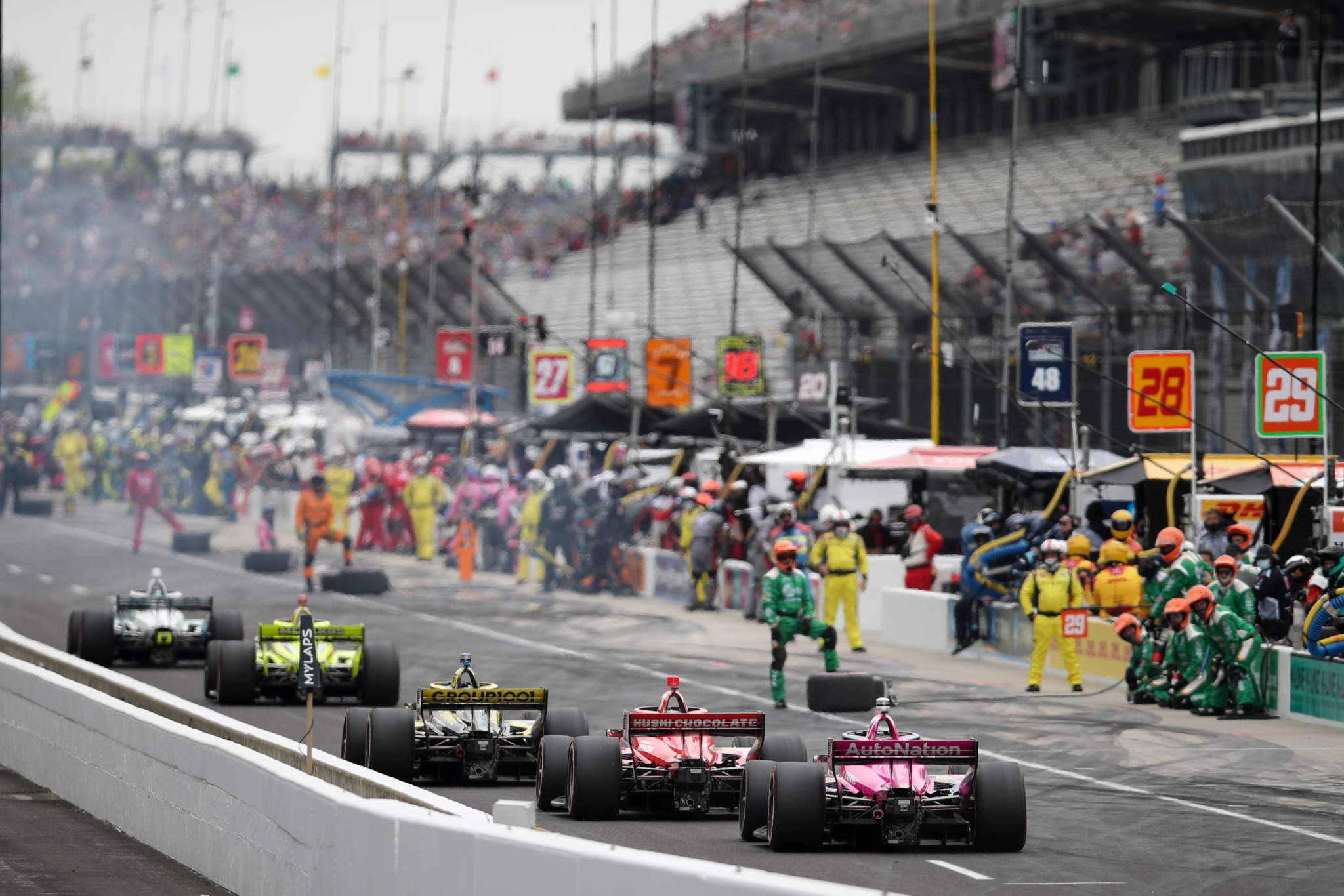 "It's definitely been an area we've focused on and it has been paying off and of course the pit crew has also been really stepping it up lately and being on top of their game as well."
This recent stretch of races has really helped to provide clarity on Ericsson and his performances this year. Yes, he's in a team with cars in first and third in the championship, and he's an ex-Formula 1 driver with a lot of pedigree.
But this is still a relatively new part of the Ganassi set-up, and Ericsson is still adapting to the intricacies of IndyCar racing – one of the most competitive open-wheel championships in the world.
If he can qualify higher up more regularly, there's every chance he will continue to improve. He's fifth in the points and the second highest scorer on road and street courses this year.
Ericsson and Ganassi are working on a deal to stay together for 2022, and it's hard to see why either side wouldn't want that moving forward.
From Ganassi's side, its managing director Mike Hull recently told The Race just how happy it has been with Ericsson.
"Marcus has gained a lot of confidence in himself as a result of racing at Chip Ganassi Racing," says Hull.
"He is very competitive, his true ability is being displayed and we've won a race and we can win more races with Marcus.
"He drove a heck of a race at Mid-Ohio. He cleared himself of everybody behind him, finished second.
"Mid-Ohio is a very technical racetrack and probably the most technical road racing track we have on our calendar. So he proved how capable he is there.
"In my opinion, just getting on the podium at Mid-Ohio is winning.
"It's not the biggest trophy or the biggest cheque or the biggest bottle of champagne.
"But to me that proved how far he has come and how much confidence that he has in the people that surround him."