Chip Ganassi Racing IndyCar driver Marcus Ericsson reckons Formula 1 could switch to the aeroscreen in the future, as it is a "step-up from the halo" currently used by the championship he used to race in.
Ericsson, who switched to IndyCar in 2019 after five years of F1, used the halo in his time there with Sauber, while IndyCar has introduced the Red Bull Advanced Technologies-designed aeroscreen for the 2020 season.
Although the aeroscreen has caused issues with cooling because less air can enter the cockpit, and has added weight to the front of the car affecting set-ups, it has been well received by drivers for its safety and also visibility has not decreased despite its addition.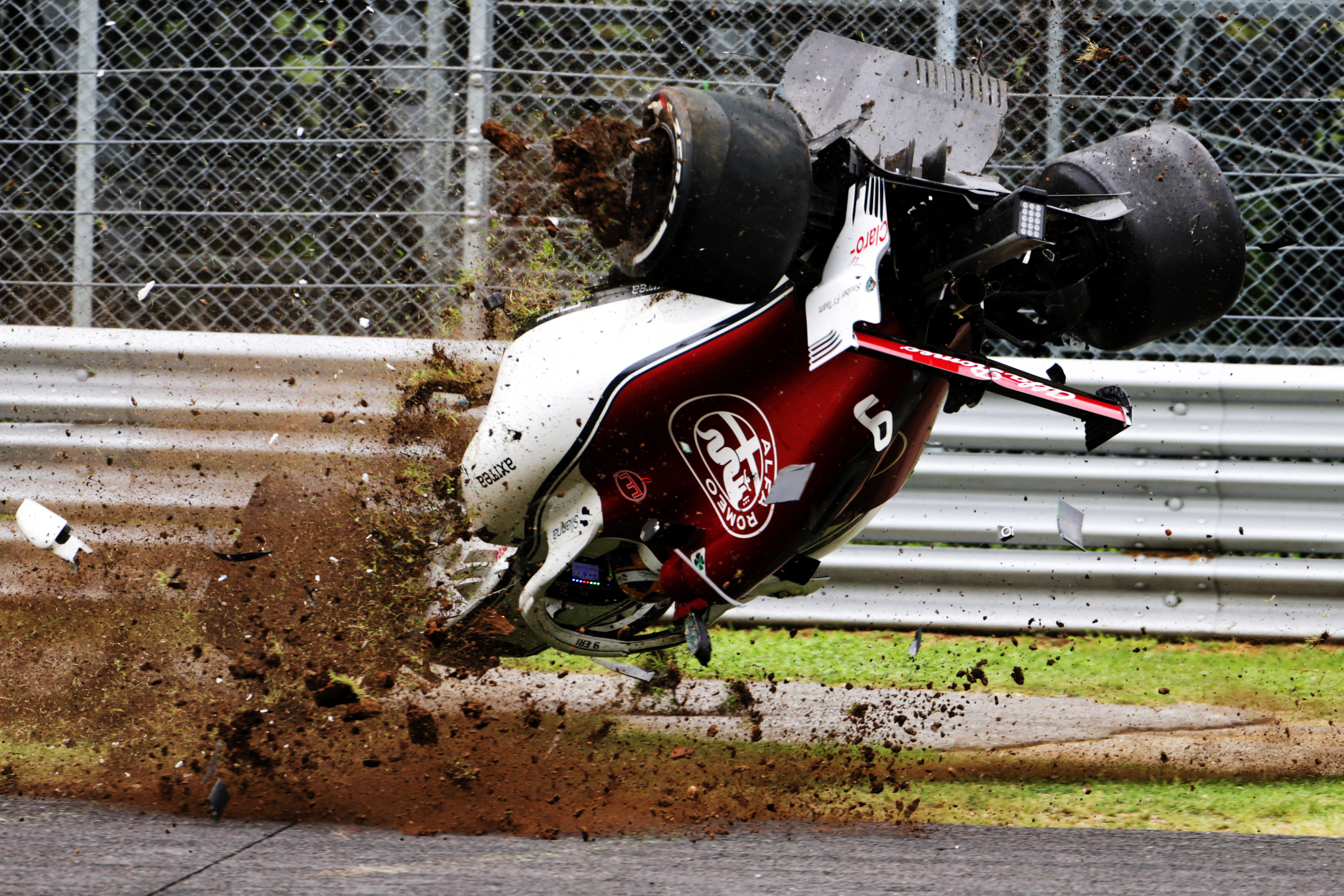 Having avoided serious injury – in part thanks to the halo – in a huge F1 practice crash at Monza in 2018 when his car rolled over at speed, Ericsson was protected from another incident when he was hit by debris in the first race of the Iowa double-header last weekend in IndyCar.
"The aeroscreen is like a halo structure with an added screen," Ericsson told The Race.
"I think it's another step up from from the halo.
"I could see F1 and the European categories go that way, in the future.
"Obviously the halo is good for bigger pieces but if it's smaller debris, it's obviously less protective compared to the aeroscreen."
Red Bull tried the aeroscreen on its F1 cars in 2016 and was keen for the series to adopt it, but F1 committed to the halo instead (see below).
In the first Iowa race last weekend, Will Power crashed when his front-left wheel came loose having not been attached properly in a previous pitstop. That wheel then brushed Power's aeroscreen, but did not enter the cockpit.
.@12WillPower has been cleared after this incident.

"I can't thank @IndyCar enough for that Aeroscreen." #INDYCAR #IOWA250s pic.twitter.com/kSc4qnMh0z

— IndyCar on NBC (@IndyCaronNBC) July 18, 2020
Then on the restart of the caution that incident caused, Colton Herta was unaware when the restart was waved off and crashed into the back of Rinus VeeKay, going over the back of VeeKay's car and brushing his aeroscreen.
Some debris from Herta's car then flew clear of the accident and hit Ericsson's car, which was on the inside line and had avoided the crash up until then.
"When it [the VeeKay/Herta crash] happened, I was just focusing on trying not to get involved in the accident and not hit one of the two cars," Ericsson explained.
"I told the team that there was some debris hitting me but I thought it was nothing serious, should be all fine.
An absolutely stunning sight at @iowaspeedway. @ColtonHerta and @RinusVeekay crash coming to an aborted restart, and Herta gets airborne. #INDYCAR // #IOWA250s pic.twitter.com/z8ZtPnvdcc

— IndyCar on NBC (@IndyCaronNBC) July 18, 2020
"But then obviously after the race I watched the replays, I could see that it was quite a big piece – his wing or whatever – that hit around my aeroscreen area.
"It didn't look nice when I saw that, but it did look nice that I had the aeroscreen there.
"It definitely again shows that IndyCar has really made the right call there [to introduce it].
"We've done six races now, I haven't had any issues with the aeroscreen and in this situation, it was good that I had it, but also Rinus and Herta's car going over around the cockpit.
"I think the aeroscreen already has shown that it is there to stay."
---
Why F1 rejected the aeroscreen
– Edd Straw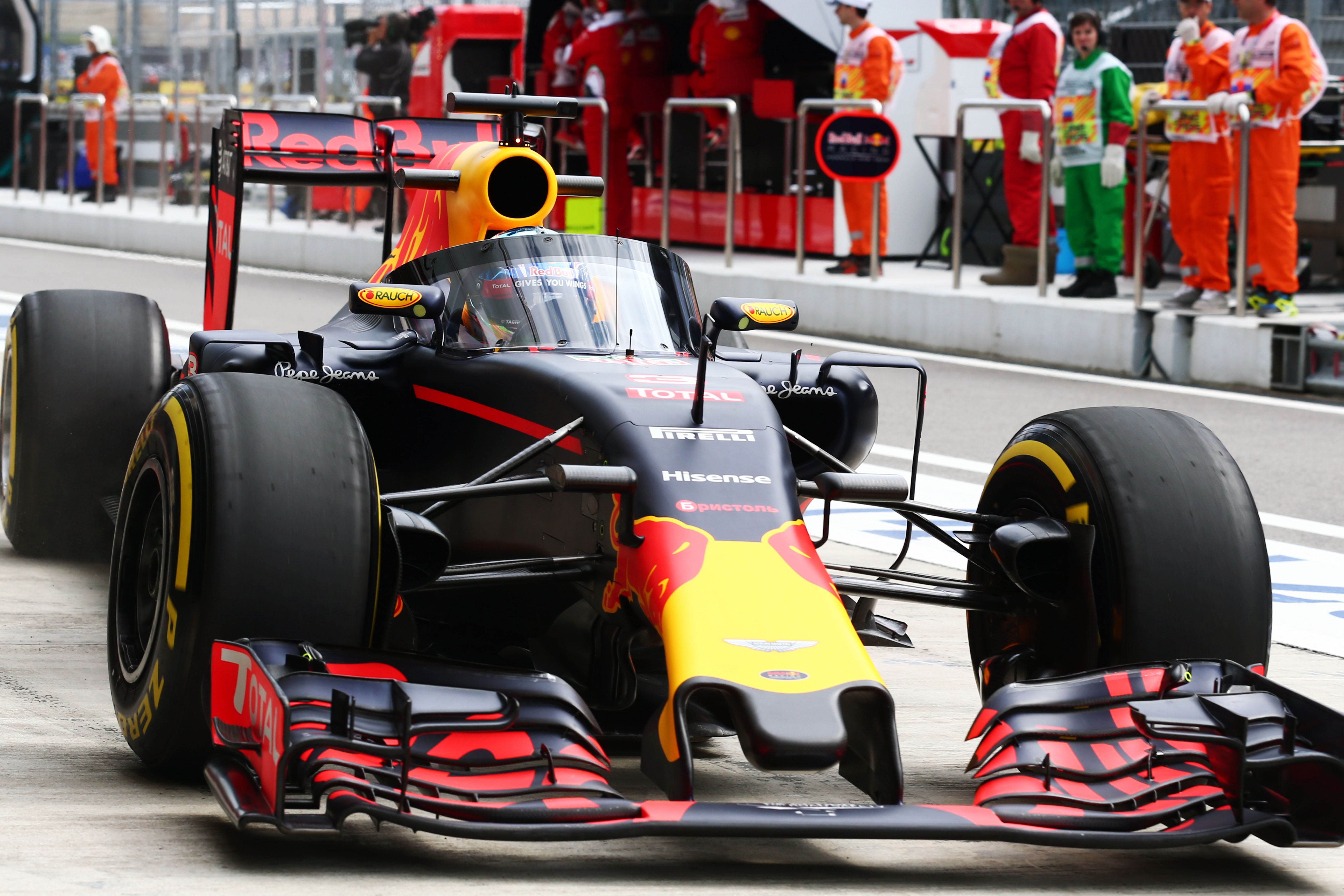 Red Bull trialled what might be called an ancestor of its IndyCar aeroscreen design in Formula 1 in April 2016, running a prototype on Daniel Ricciardo's car for a lap in the first free practice session for the Russian Grand Prix.
He reported no problems with visibility and the data gathered was used to aid ongoing development. Sebastian Vettel also trialled a version on his Ferrari at Silverstone later that year, but reported that the curvature of the screen caused distortion.
The FIA had committed to introducing some kind of cockpit head protection in 2018, having deferred it for a year to allow more research, but ultimately selected the halo. It concluded there was "further development needed" of the aeroscreen with tests indicating serious concerns about the driver's head hitting the screen in the event of an accident.
The halo's effectiveness in stopping large objects and absorbing significant energy in a way that could be integrated into the existing chassis regulations led it to it being introduced, although in 2017 FIA safety delegate Charlie Whiting had revealed it was only effective in stopping 17% of small objects.
The FIA's research into cockpit head protection is ongoing and adoption of an aeroscreen-style design in the future remains a possibility,  although F1's new technical regulations for 2022 involve continued use of the halo.
---
Ericsson settling in at Ganassi
Ericsson has had a strong start to the season, scoring top 10s in all but one of the six races so far.
He was running eighth in the Texas season-opener before a problem with refuelling meant he ran out, costing him a perfect record of top 10s and what could have been fifth in the standings.
He is still ahead of fellow second year driver and team-mate Felix Rosenqvist in the championship in eighth, although Rosenqvist claimed a victory at Road America while Ericsson's best result is fourth from that same race.
Ericsson praised his new team – having joined Ganassi from Schmidt Peterson Motorsports for the start to the season, but says he – along with the squad as a whole – is lacking in qualifying, which could provide the next step.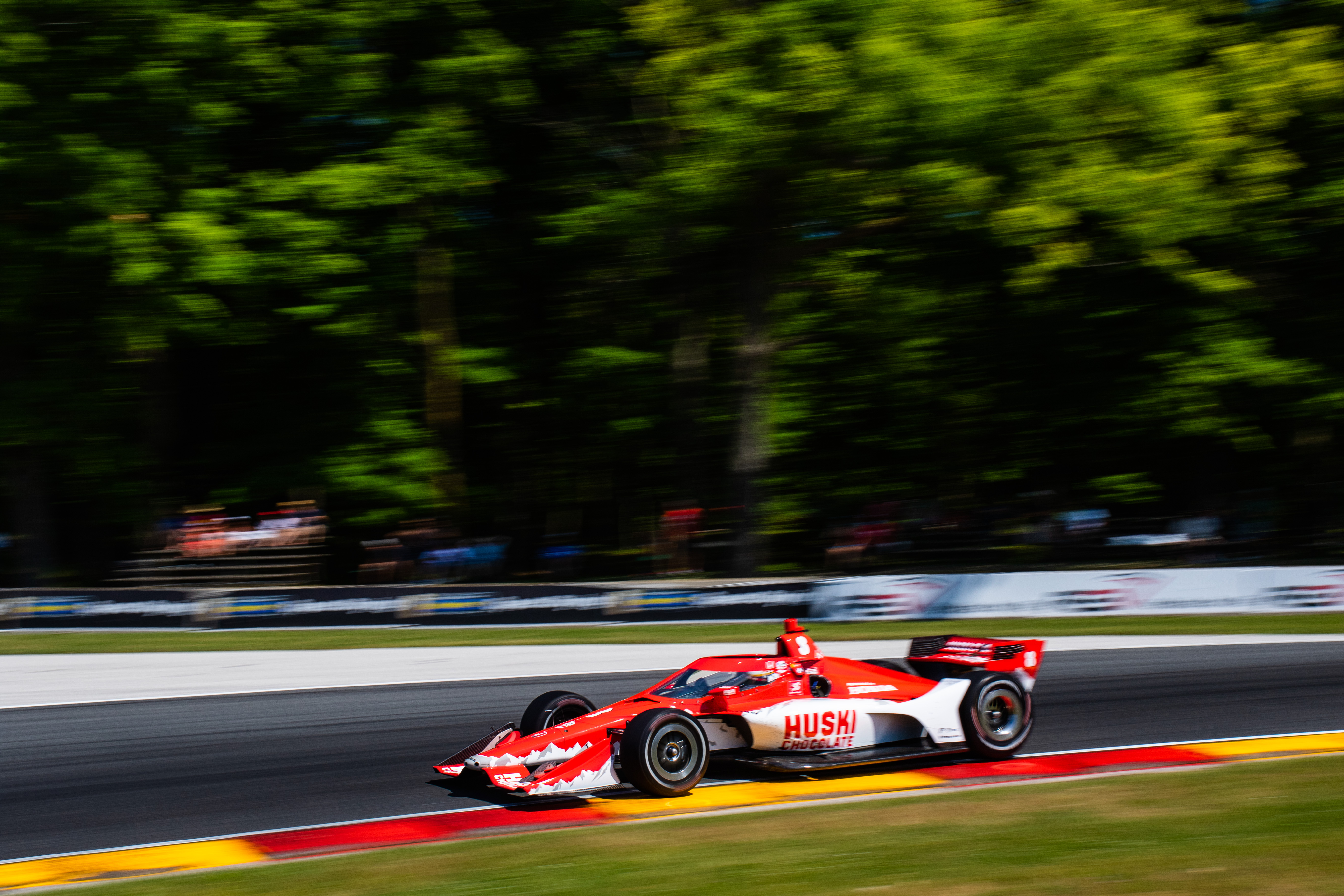 "I need to qualify a bit higher," Ericsson admitted.
"I think my race pace both on ovals and road courses so far, it's been as good as anyone or even better so I feel really confident in our ability in the races and my ability in the races to perform there.
"But really, I think, as a team we seem to be lacking a little bit in qualifying, in general, and that's not only me but also Felix and Scott [Dixon].
"As a team we need to find a better way to maximise a bit more, especially on the red tyres in qualifying.
"And I think if we can do that, and just qualify a little bit higher up the grid, I'm sure that the first win is there to take. I'm confident that I will get the opportunity to do that."