In 1985, Ferrari was in turmoil.
Formula 1's turbo era was not proving kind to the team, and by the end of the year, it would have gone six years without a title. In a period where the engine was ruling the roost, this was not acceptable for Il Commendatore, Enzo Ferrari – the man who had famously and constantly prioritised his beautiful engines over the cars that housed them.
His mind wandered to past glories and failures. A wound that had proven raw for decades was an ill-fated Indianapolis 500 attempt in 1952. With the world championship running to Formula 2 regulations in '52-53, the Indy 500 was included on the calendar really in name only, and none of the major F1 teams entered that year apart from Ferrari.
Hoping to win the prestigious race and help crack the American road car market, Enzo didn't enter star driver Alberto Ascari in the sportscar-based Monaco Grand Prix or F1 season-opening Swiss Grand Prix, instead sending him to take on the full might of the Americans at Indianapolis – alone.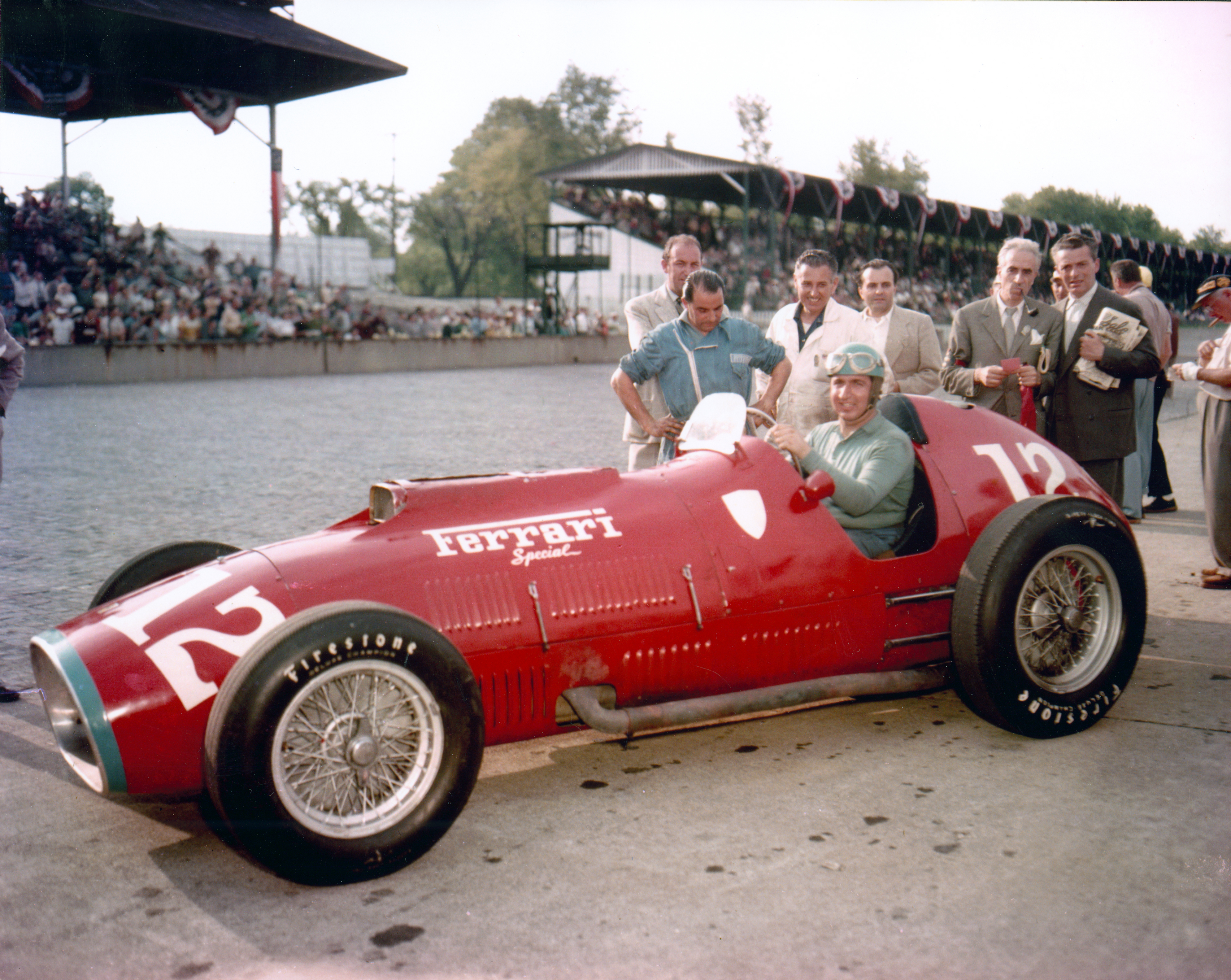 Rarely did Ferrari get a hiding in anything, especially in the 1950s, and especially where the engine was the most important part of the car.
But the Indiana locals dominated, and Ascari spun out and was classified outside the top 30. He won every other F1 world championship race he entered that year on his way to the title, which he repeated the following year.
Back in 1985, with things not going to plan in F1 after another defeat by the TAG Porsche-powered McLaren, Ferrari decided the time could be right for a return to the Indy 500 and an IndyCar bid and the concept that would become known as the Ferrari 637 was born.
Depending on what you believe, it may also/just have been a ploy for Ferrari to persuade the FIA into allowing V12 engines for the next F1 rules cycle beginning in 1989, a matter the two parties were then at loggerheads over. Ferrari and the FIA? Disagreeing? You can see where this is heading…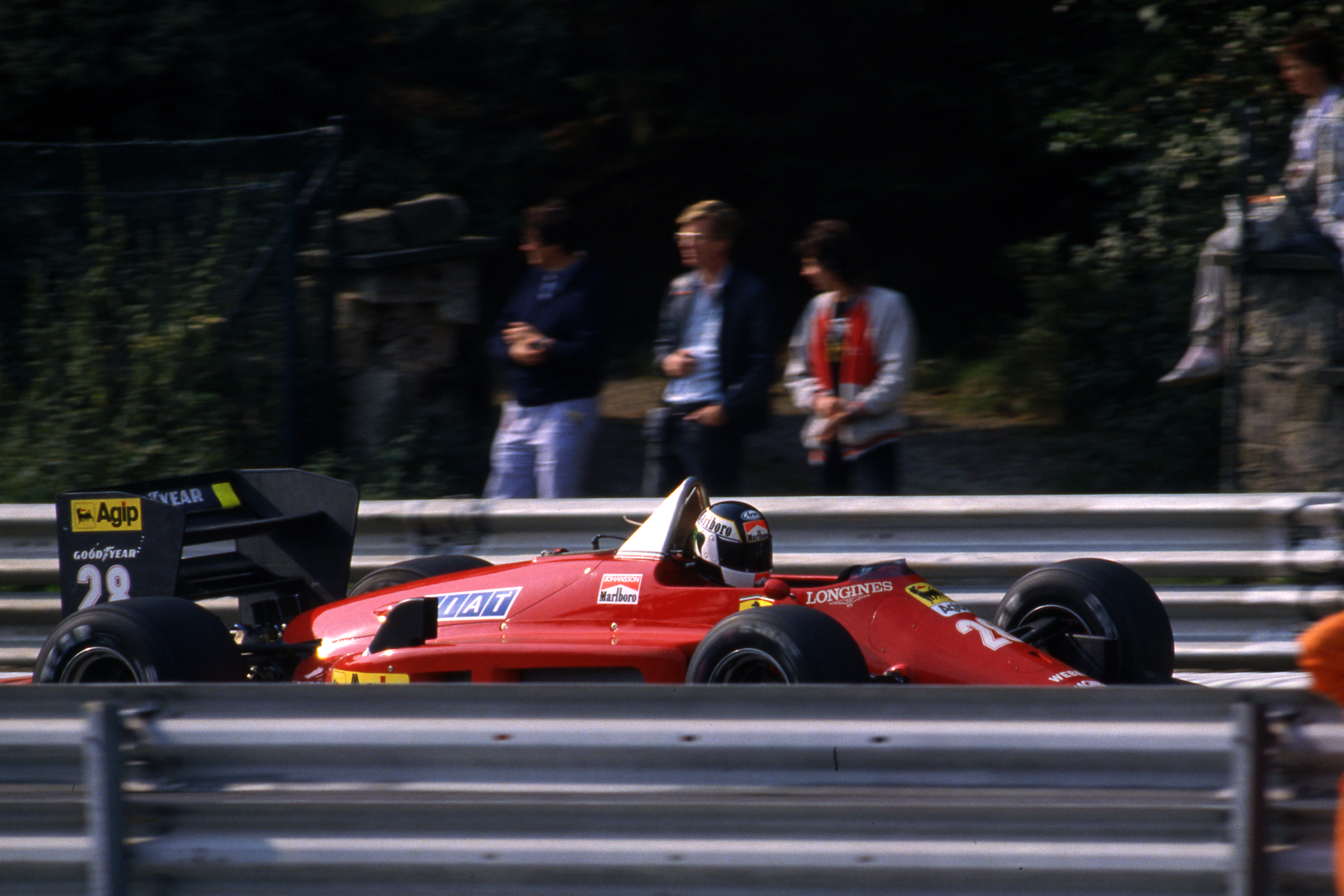 Rumours of Ferrari's plans began in 1985, and in 1986 Ferrari did issue a statement threatening to withdraw in favour of what was then the CART Indycar World Series.
The resource and effort Ferrari put behind this project points to a serious effort as opposed to a political ploy.
Ferrari enlisted Leo Mehl, head of motorsport for its tyre supplier, Goodyear, to find a team that it could join with in its bid to build an all conquering IndyCar that would right the wrongs of 1952 (definitely), distract from the failures of its F1 programme (perhaps) and convince the FIA to give in to Enzo on F1 regulations (possibly).
As most stories about great cars start over the last 30 years, this one starts with… Adrian Newey!
Before becoming F1's greatest designer, Newey got his big break in design at March, where – wearing one of his many hats – he worked as race engineer to up and comer and future legend Bobby Rahal (pictured below after his 1986 Indy 500 win) at the Columbus, Ohio-based Truesports team for the 1984 season.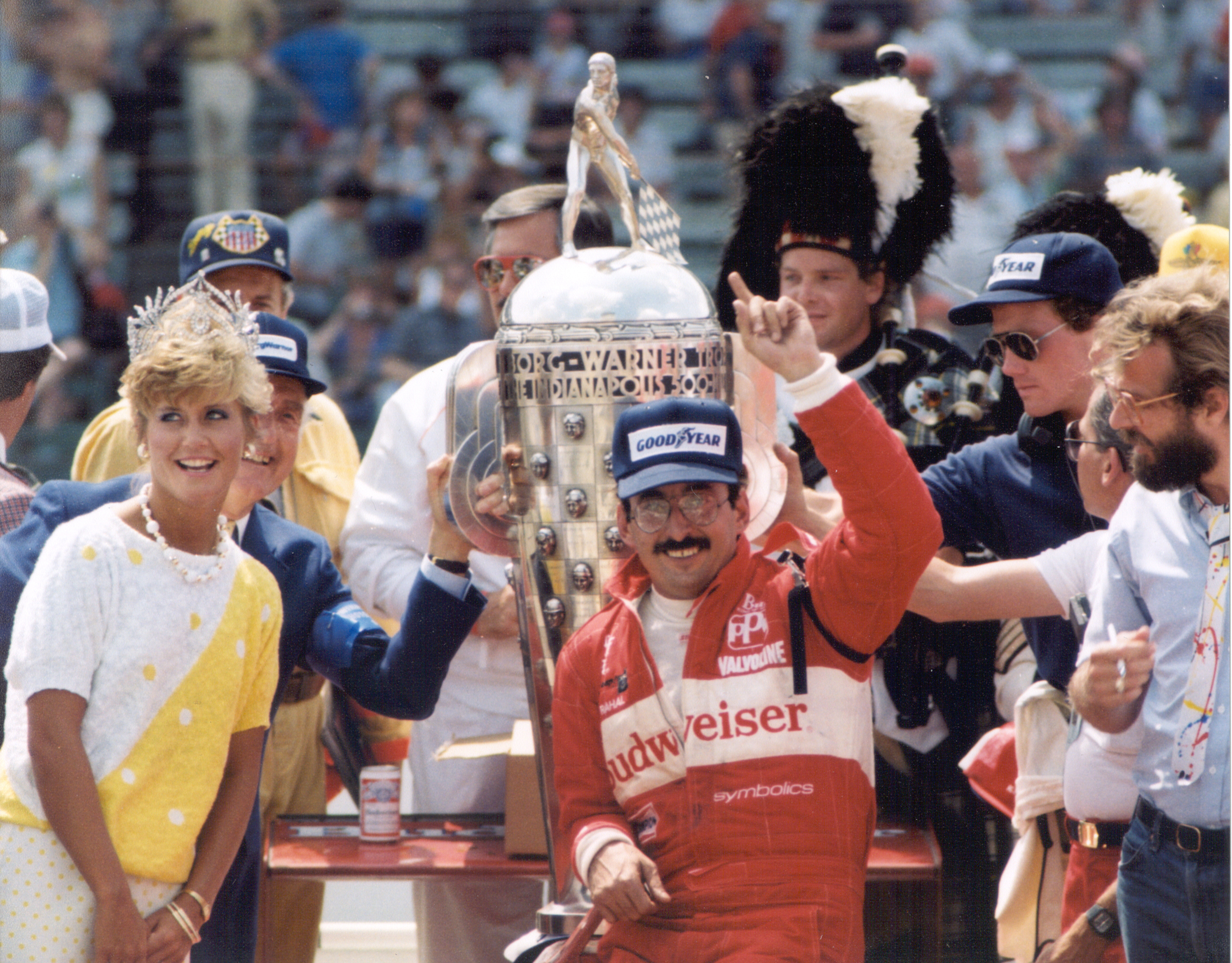 Though it put a strain on Newey's fresh marriage, he was soon taken with fettling a car for a new challenge on ovals while adding to his CV, and he and Rahal formed a famous bond, which Newey admits in his book How to Build a Car helped teach him the importance of a strong relationship with a driver in maximising any package.
While Lola's chassis dominance had continued through 1984 with Mario Andretti and Newman/Haas winning the IndyCar title, Truesports, Rahal and March had made a lasting impression and the combination was able to fight directly with the powerhouses of American motorsport for wins by the end of 1984, just a few years into the team's existence.
March boss Robin Herd was delighted with Newey's work – as he also aided the design of the 83G IMSA sportscar championship-winning car – and tasked him with majoring the design of the 85C, which was built for customers in name only, with Rahal – the rising star – really in mind.
Less than a year later – in mid-1985 – a deal brokered by Mehl with Ferrari was done, and it would mean then Ferrari designer Gustav Brunner would visit the IndyCar races in the second half of the 1985 season, working to learn the ins and outs of the US single-seater scene.
Truesports would also send one of its March 85Cs designed by Newey to Maranello to be reverse-engineered at Ferrari's base. Unfortunately, Newey was not part of the package as he turned down a role in the Ferrari programme to stick with March, and promptly joined the rival Kraco team for 1986.
As early as the deal being discussed in 1985 – where Piero Lardi, Enzo's son (pictured below with Ferrari team manager Marco Piccinini), came to the US to negotiate the particulars with team founder Jim Trueman and manager Steve Horne – there were signs this was proper.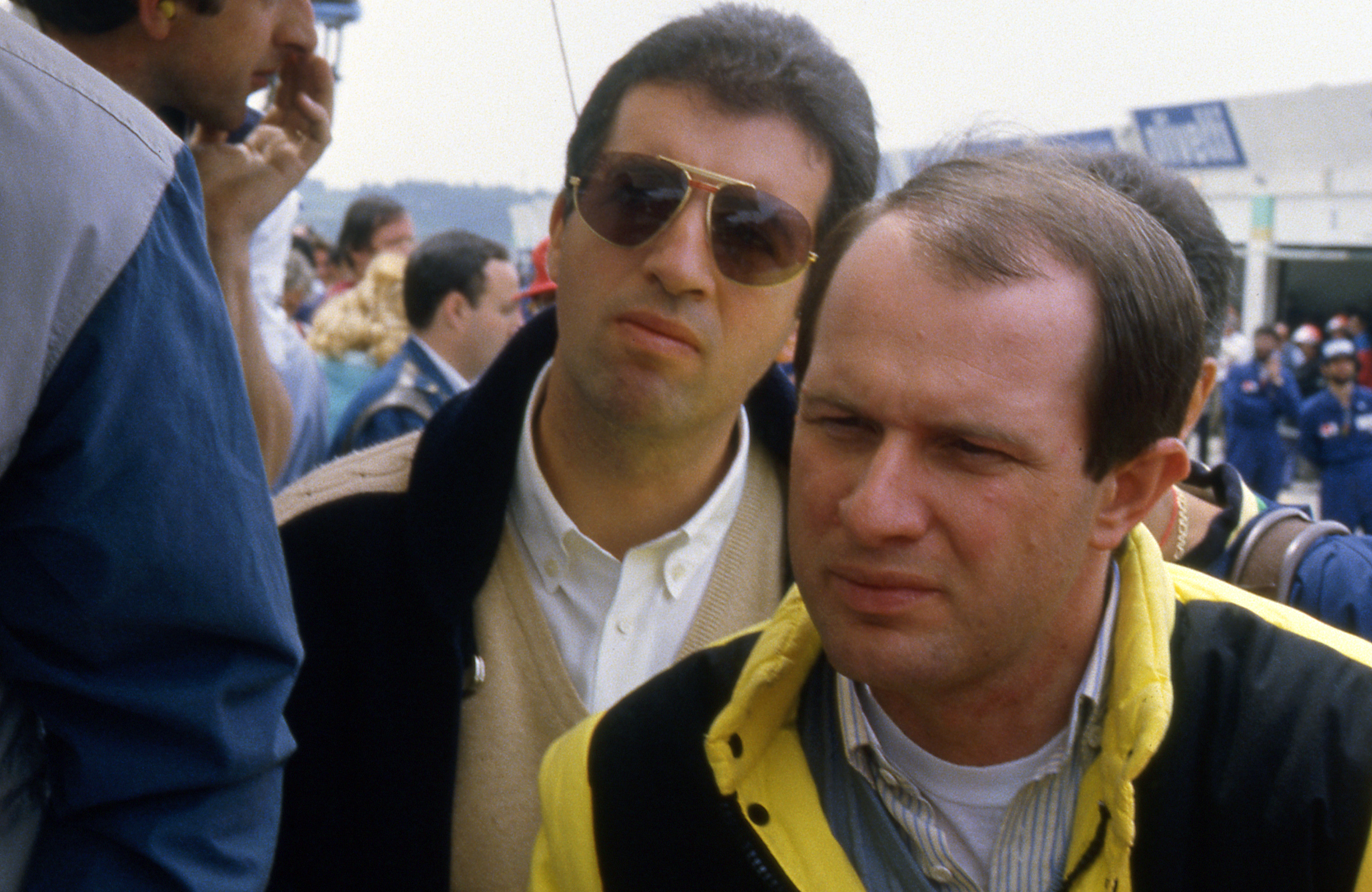 With Goodyear – and the promise of involvement from Agip and ENI back in Italy, the latter linked to IndyCar sponsor mainstay PPG – there was real financial clout. There was no expense spared, and Bobby and team of three mechanics were put up in Maranello for four weeks while the March was examined at Maranello and Fiorano.
Peter Maehling, a test team member at Truesports and a mechanic on the car, still has his coffee token and other memorabilia from the team's trip to Maranello, and remembers a slightly unorthodox start to the day when the car ran at first.
"The first time we went to start the car, we rolled it out into the courtyard, there are 100 people and they're all out there to see this thing," Maehling tells The Race.
"It took quite a bit to fire up an IndyCar in that era, changing plugs and doing this and that. When we first got it fired – as normal with the methanol of the time – water would come pouring out of everywhere in the exhaust system. We fired it up and next thing you know all these Ferrari guys are all yelling, and the liquid poured out of the exhaust.
"They're shouting all, but we don't know any Italian! 'So let me think about this – water, water you know, 'acqua! acqua!'. And they're all like, 'what?!'
"Because they understand what water is, but not why it is pouring out of an engine! So we fire it back up and pretty soon they get to see it do its usual thing, the water evaporating back up into the engine, disappeared! The language barrier and the fuss of the Italians created a real comedy moment."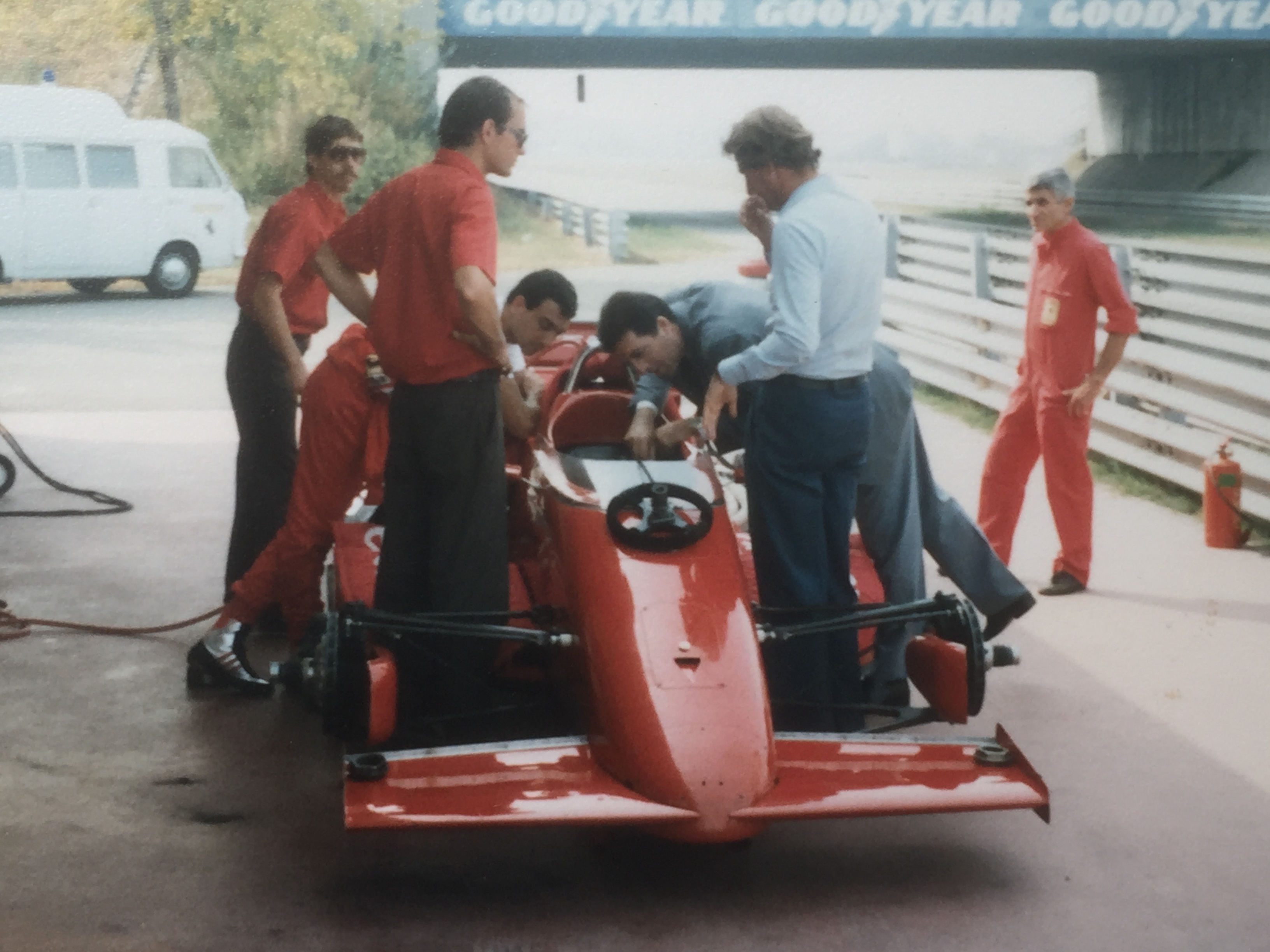 Maehling and Rahal both recall a fountain of riches adorning the shelves at Maranello with every engine and part you could imagine, even if Maehling does remember a shambolic display of pit work from the F1 team of the time, which he says was like watching the "Keystone Cops".
The idea wasn't to benchmark against the F1 car or team for the IndyCar attendees though. The IndyCar was on harder tyres and built for fast and flowing circuits. It was merely about getting the mechanics and engineers familiar and adapting the car set-up to Fiorano for when F1 driver Michele Alboreto jumped in.
Rahal remembers struggling to get the car around the hairpin at Fiorano – with US tracks almost devoid of corners that tight at the time – but the more pressing issue became what happened off the track rather than on it in the immediate aftermath.
Telling the anecdote for the first time exclusively to The Race, Rahal remembers the secrecy of the project being put at risk by a chance encounter with the most random of people in Florence!
"There's a little bit of a side story which I haven't told yet," Rahal teases. "Having driven for Dallara in Formula 3 in 1978 I was trying to educate my my crew members that were there, and give them some culture. So we were out driving around showing them Italy.
"I was in Florence one day with a couple of my crew, it must have been a weekend and I was looking in a store for something to bring back for my wife and who do I run into but a guy named Jim Williams and [1965 Le Mans winner] Masten Gregory.
"Jim Williams, a wonderful guy, was at that time very involved with Penske. If you look at Penske cars, during that period of time, you'll see Williams Cars on the rear wing end plates. And that was not Williams as in Frank, it was Williams as in Jim.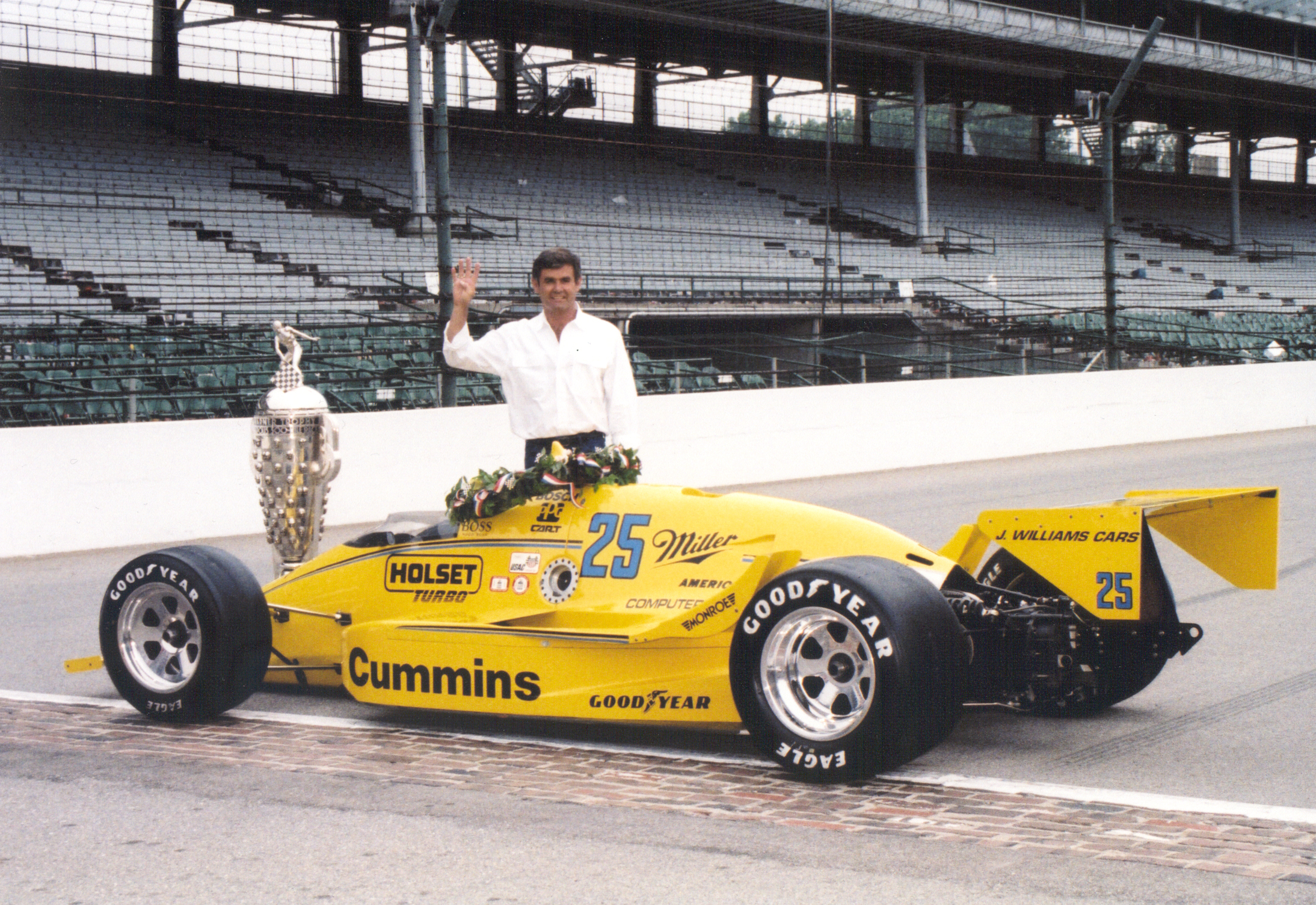 "So I run into Jim – 'what are you doing here?' – and he was there just on vacation with his wife, and had Masten there in tow with him. The cat got out of the bag a little bit based on that because then he immediately called Roger [Penske] up and said 'guess who I just ran into in Italy' so it was a little bit of an uncomfortable moment because Jim was a good friend of mine and, luckily, still is today."
You can just imagine The Captain's face – on his way to the 1985 title with Al Unser and having already won the infamous 'spin and win' Indy 500 with Danny Sullivan – hearing the news that one of his rivals was about to become the Ferrari factory IndyCar team in the States! Panic!
Anyway, Maehling picks up the story as the team prepared to get Alboreto out to run the car next, as Rahal returned to race again in the States and face the bubbling rumours of what was to happen next.
"Once Bobby left, we spent several days fitting the car up for Michele Alboreto," says Maehling. "Alboreto was tiny in comparison!
"I remember behind the seat between it and the and the tub, there was a huge gap, you know, we could have put four or six packs of beer in there!
"Whereas when Bob was in and fitted, it was virtually there, because during pitstops, Bobby's belts would tighten up on him as the fuel filled the cell, and pushed the bulkhead against his back. You know, he could feel it. Whereas Alboreto, we were making blocks for the pedals and crazy stuff."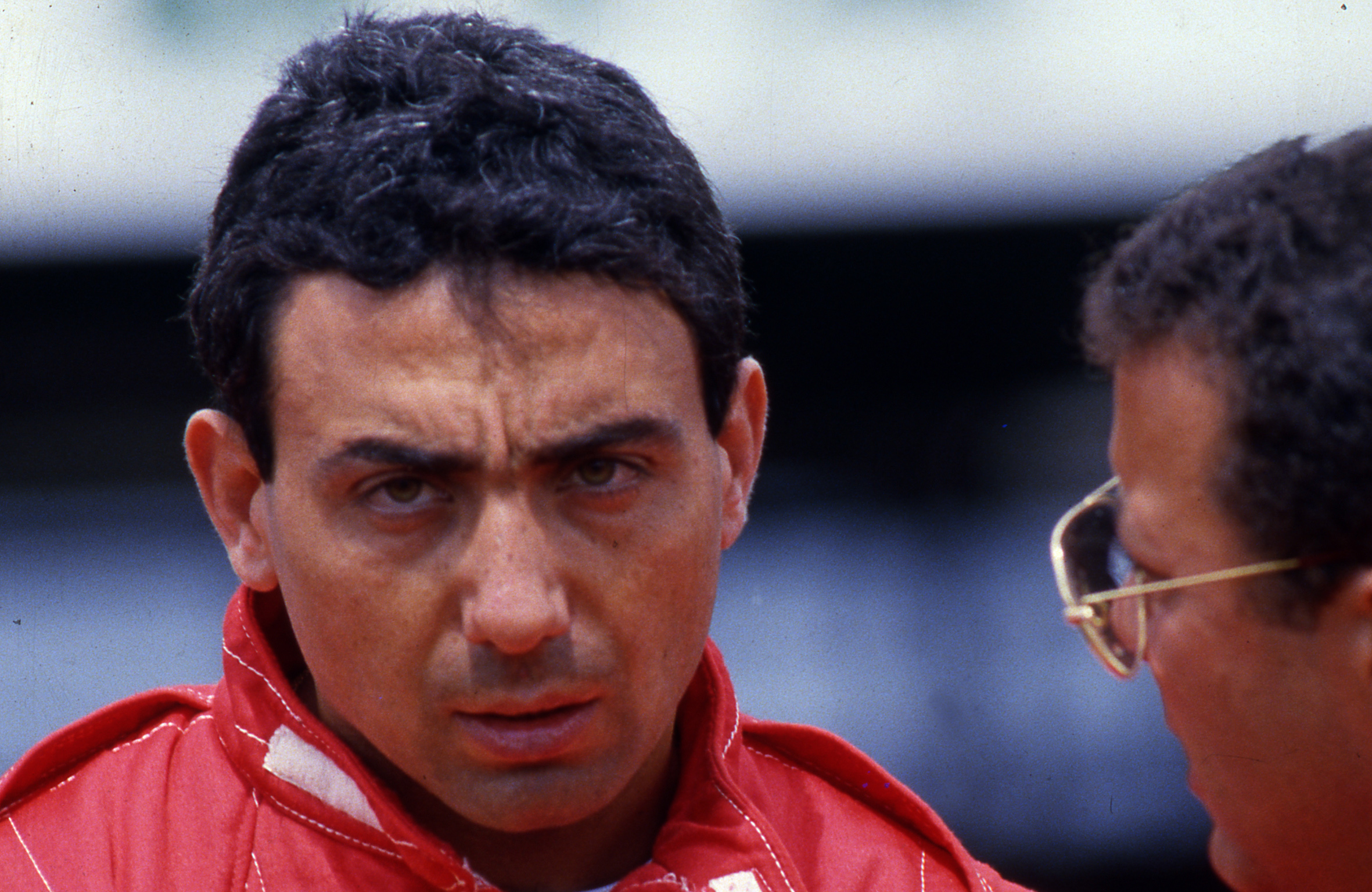 Luckily, the car was obviously prepared well and no beer was included in the making of this test. At least there was none placed in the car…
It was a momentous occasion for Rahal and the team to meet Enzo Ferrari, windtunnel pioneer Harvey Postlethwaite and the crew responsible for such passion in making racing cars. Each of the crew were handed a book, which they all immediately returned to be signed by Il Commendatore, a request which was obliged. Rahal got an audience with Ferrari in private for a brief time, and Maehling remembers the crew led by Jeff Eischen all being treated extremely well by the Maranello workers.
But almost as soon as the dream had started, the trip to Maranello was over, and the crew returned. Back to business. Knowing all along that one day, they might look back on this as the foundations laid, when the Truesports team became the Ferrari factory outfit in America…
After that, things get a bit hazy! As you can imagine, information coming out of Maranello at the time happened not because people found things out, but because Ferrari wanted people to find out. If you think PR is restrictive now, it could be a hell of a lot worse when Enzo intervened.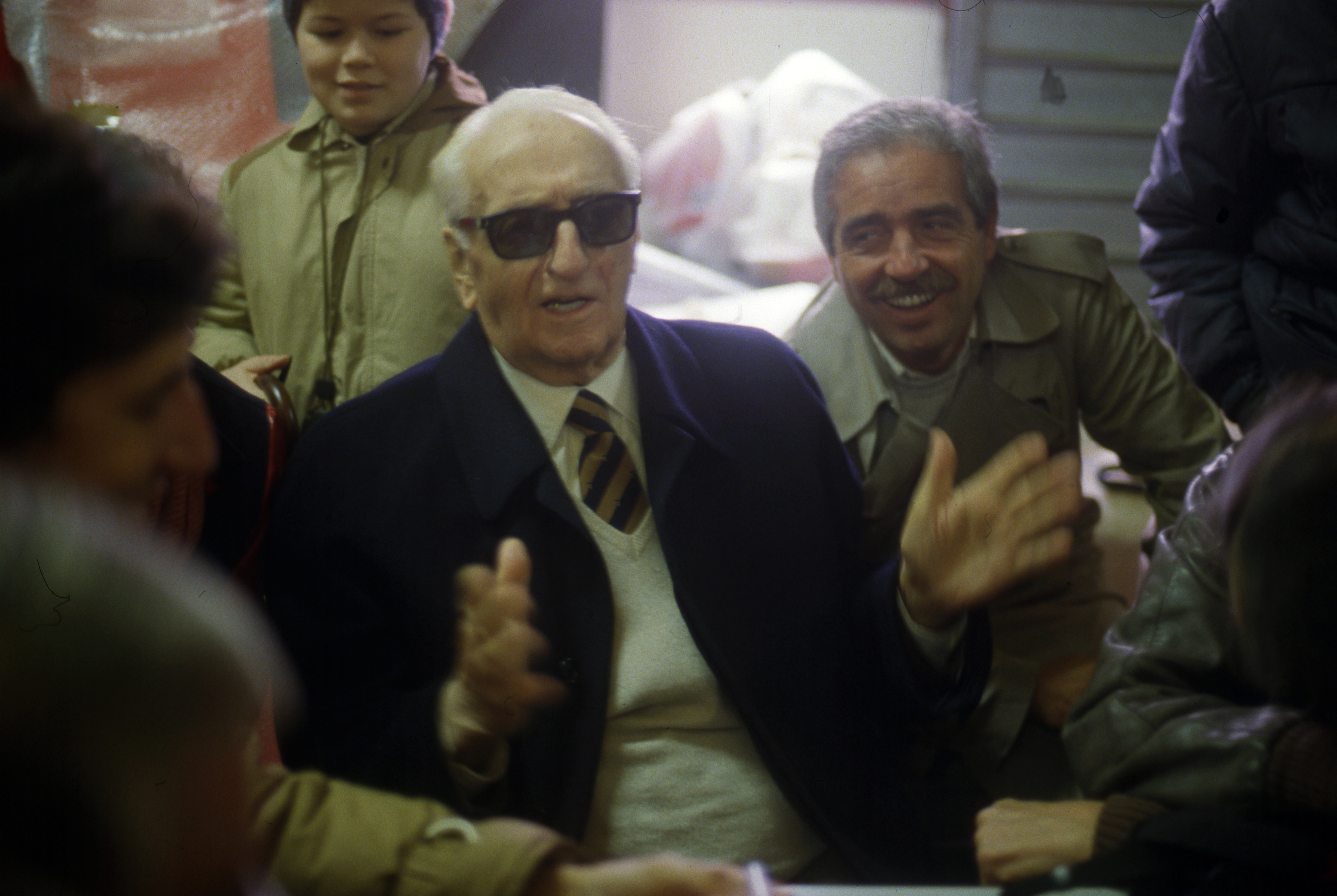 However, what we do know is that Ferrari put a huge deal of time and effort into reverse-engineering the March. Brunner was admitted to Truesports engineering debriefs and fed back what he found out in America, while in Maranello they went back to work with a crew some believe was as strong as 30, while closer to the 20 mark is more likely.
A 2.65-litre engine – the norm of the time in IndyCar – was fashioned, along with a unique aero package that bore both similarities and differences to the March. The front wing was basically exactly the same, while the Ferrari did not have the 'flick' wing in front of the rear wheels, instead having a more coke-bottle tapering design from the sidepods to the rear.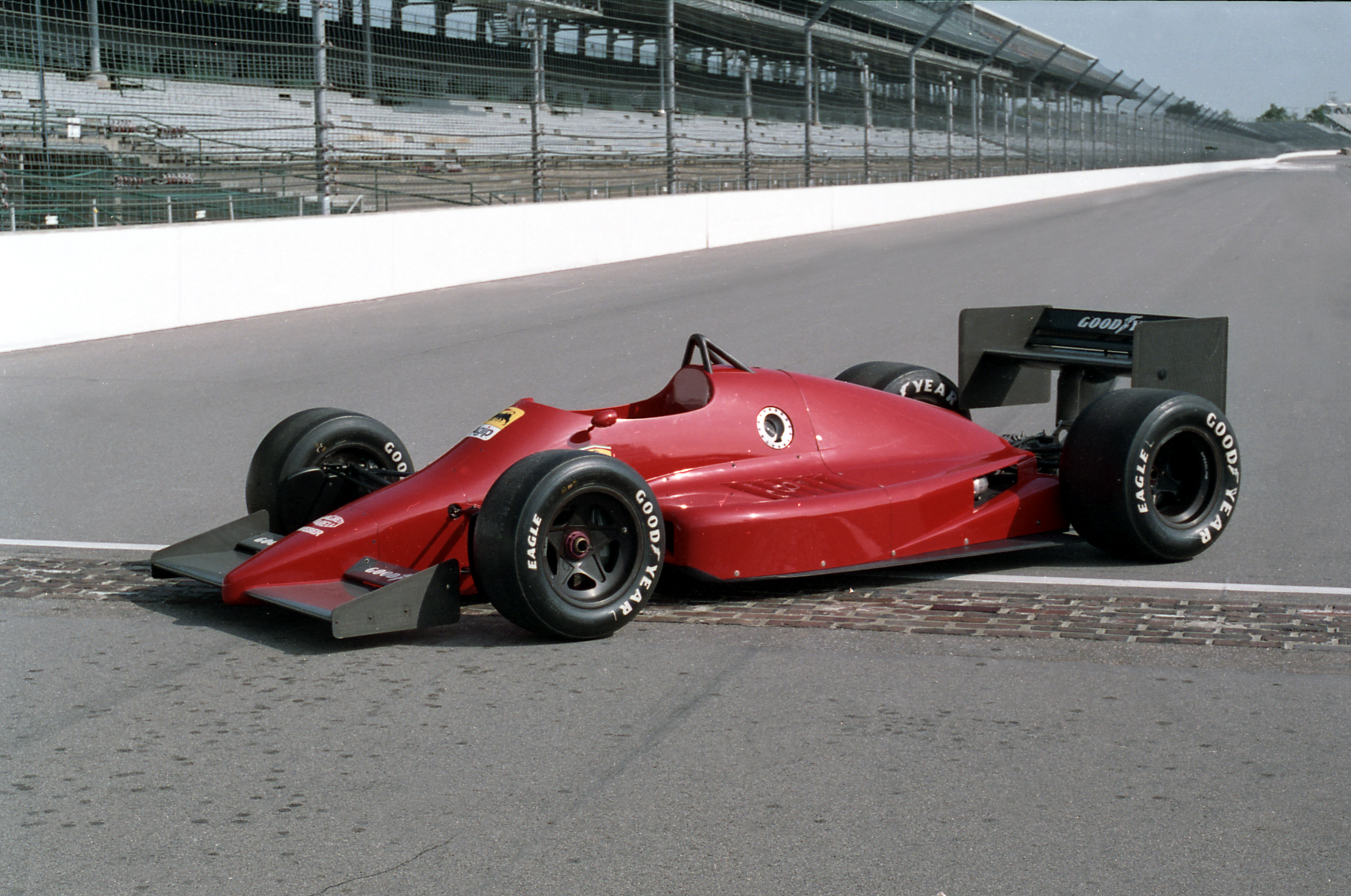 The 637 has only ever been seen in a road course wing set-up, not in a trimmed back package that would have run the Indy 500. And a good engine wasn't enough to win at the time. Constantly evolving aero packages, weight distribution of significant parts like the engine and cooling packages all meant big gains each year for IndyCar teams. There was no standing still.
Rahal and Truesports were expecting to see the car in all its glory sometime in the 1986 season ahead of more outings in 1987. However, despite Newey joining a rival team, Rahal and Truesports would go on to win the 1986 title and Indy 500 – the latter coming just before Trueman's death in what was the perfect final win, one he'd chased for years – with the March 86C, and then the following year's title too.
The Ferrari 637 failed to materialise as information slowed between Truesports' base in Ohio and Maranello with production appearing to stop sometime in late 1986/early 1987.
In late 1986, Ferrari held a meeting of the F1 lawmakers at Maranello, and subsequently had the 637 fired up. If the intention was to convince those who didn't believe Ferrari's F1 quit threat was genuine, it worked, and not long after the FIA chose to allow the V12 for 1989.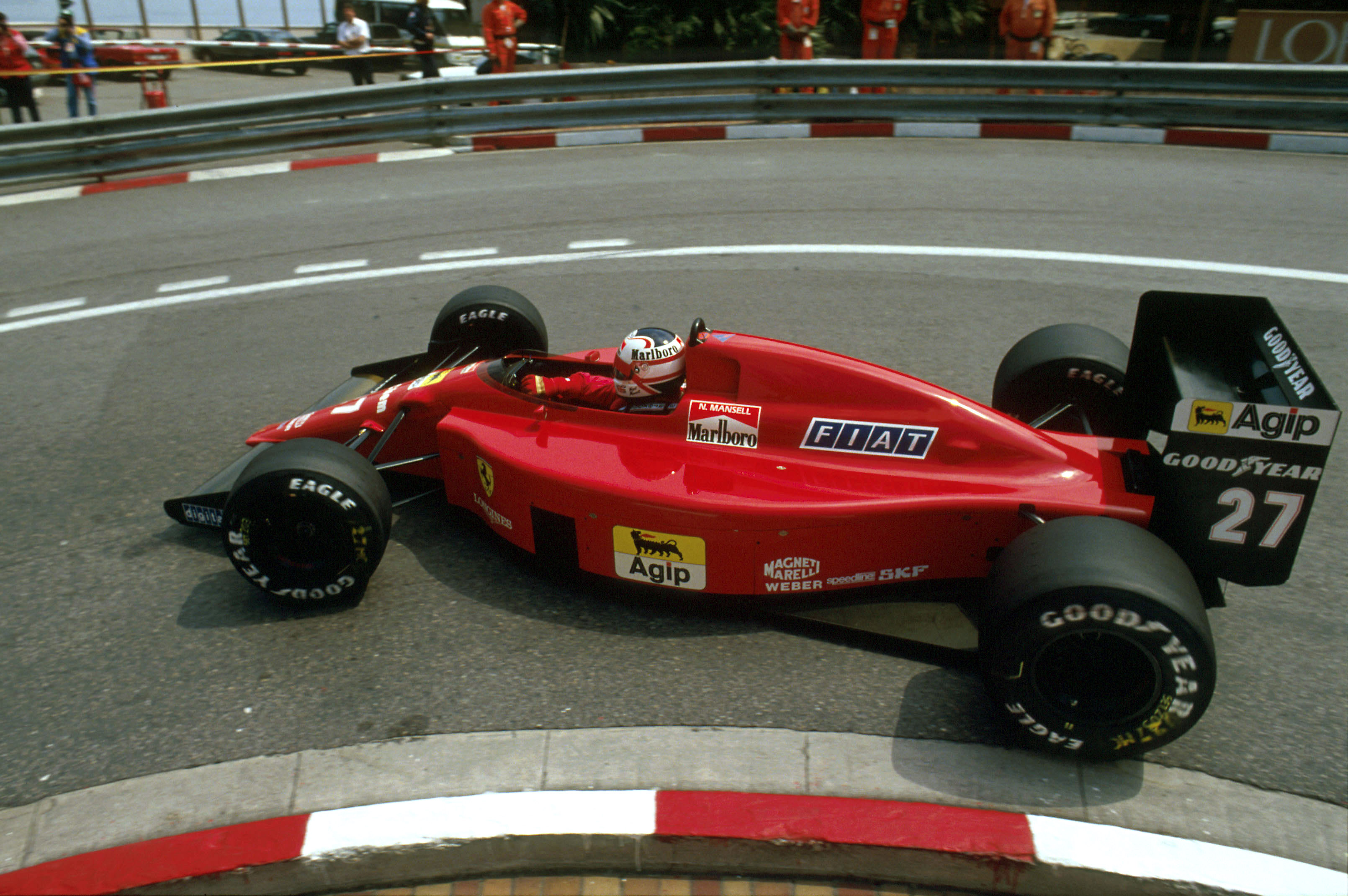 It was legendary designer John Barnard who was blamed and assumed by many to be the one who halted the IndyCar project, citing that all of Maranello's efforts needed to be on fixing the Formula 1 team's fortunes.
So, the car went unraced, even unseen by many – Maehling didn't see it until it appeared in a magazine years later – and it was pictured doing a single installation lap with Alboreto at Fiorano before disappearing from any sort of public view.
The rumour is that the car became a mule for the Alfa Romeo IndyCar engine that was introduced in 1989, but was gone by 1992 without a pole, podium or win in IndyCar. Surely a shadow of what the Ferrari project could have been.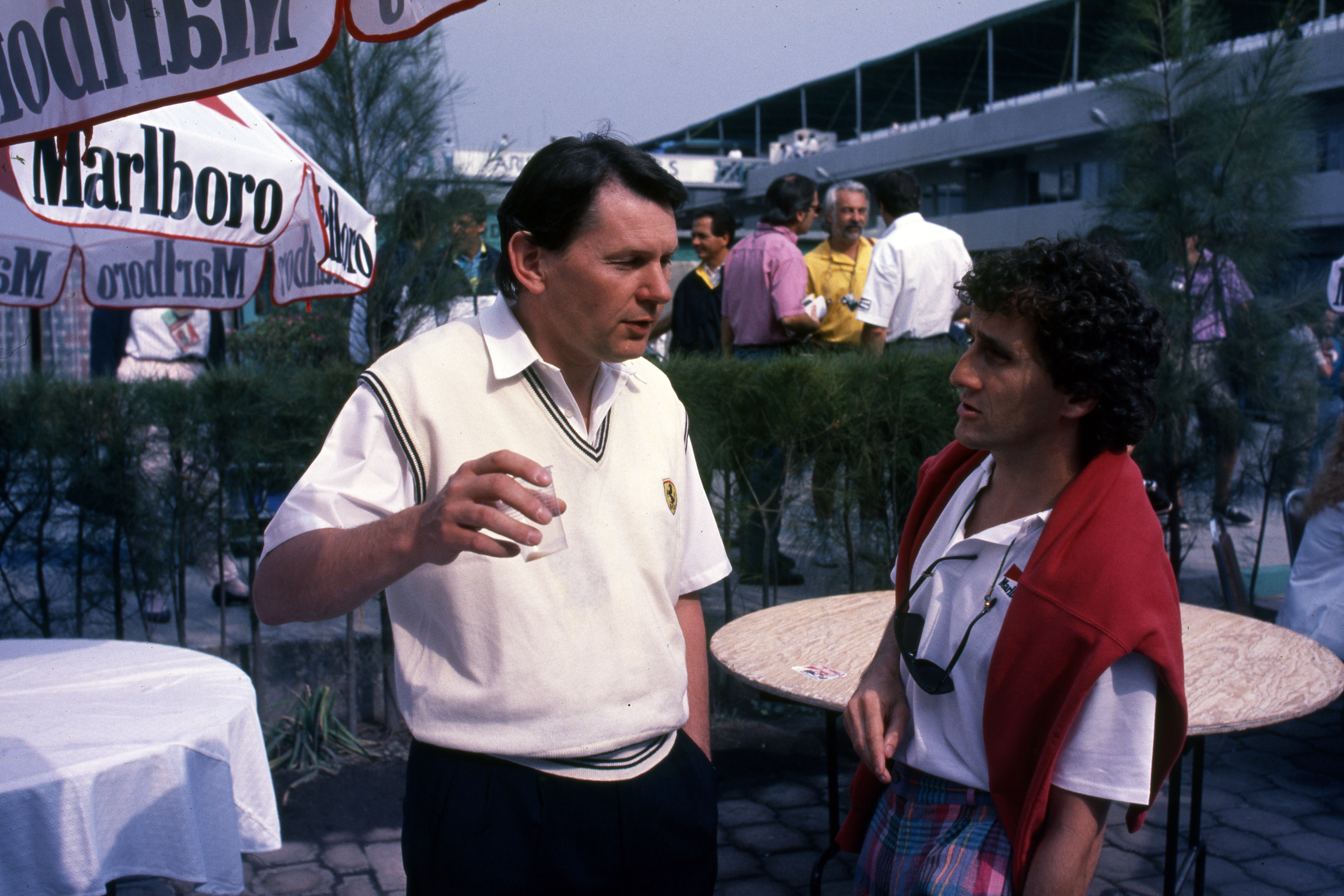 The great Barnard, responsible for the first carbon-fibre composite chassis in F1 in 1981, and its first sequential gearbox with Ferrari in 1989, exclusively tells The Race that he did not call time on the 637 project himself, despite what many people claim to be the case.
"The truth of the matter is that I had nothing to do with stopping the project or any involvement at all," says Barnard, who joined Ferrari in 1987 after leaving McLaren.
"Once I started at Ferrari my name was used to 'make things happen' without the actual people responsible getting a bad name for themselves.
"I believe there was a genuine effort to go forward with the programme" :: Bobby Rahal
"For example, stopping the wine at lunchtime during a race weekend was in fact [then team motorsport director] Marco Piccinini who wanted this, and said to me did I think it was a good idea to stop it, and I said yes of course, so he said leave it to me and it was done.
"Ferrari could have built the IndyCar simply to make a threat to the FIA or FOCA with no real intention of racing it."
That's the biggest question when it comes to the mythical beast of the 637. Was it just a ploy by Enzo to persuade the FIA to give in and cave, or was it a genuine project halted by priorities towards F1?
Rahal believes it's the latter, having been involved in both the trip to Maranello and the business deal between the two companies.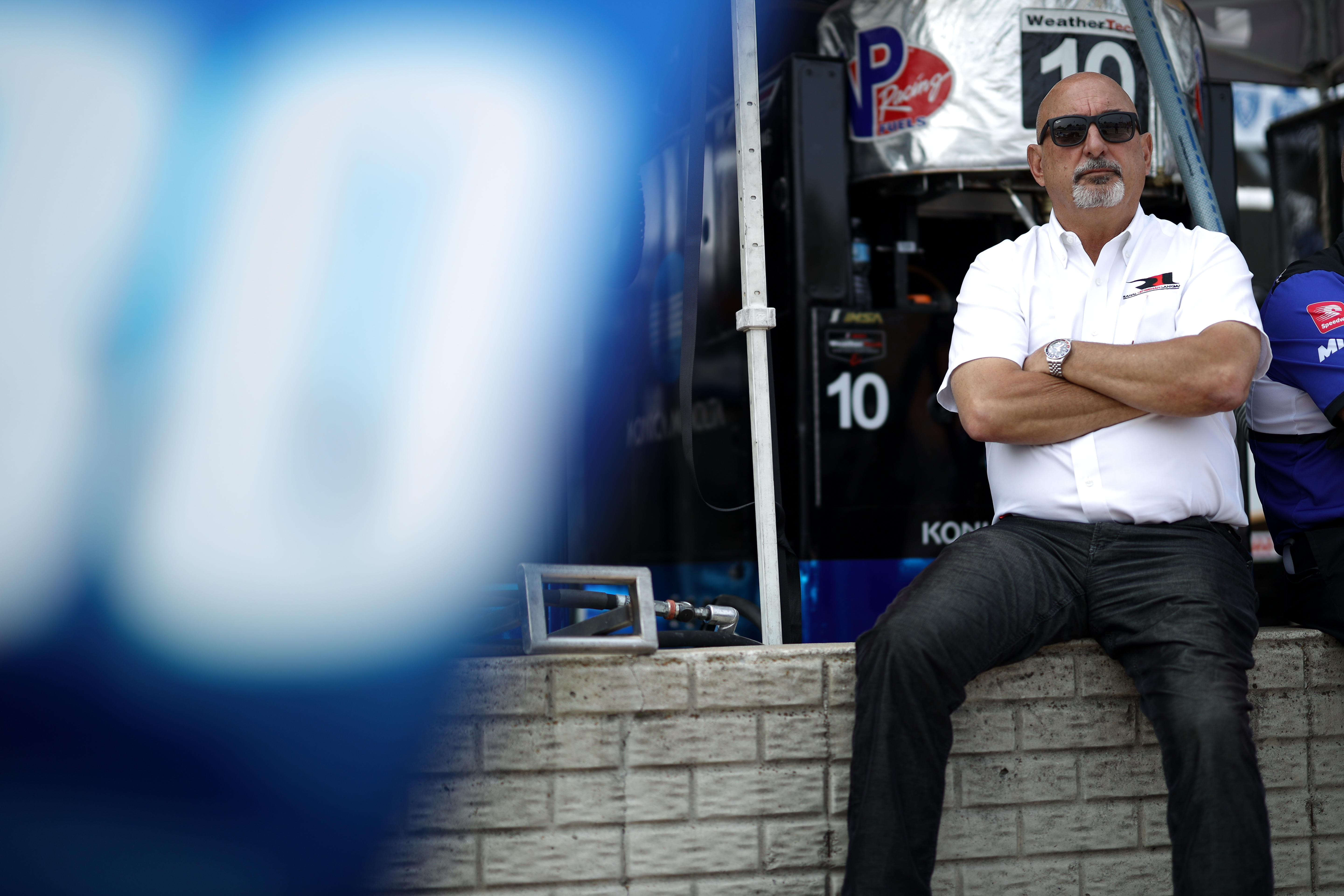 Asked if he thought it was a ploy, Rahal tells The Race: "No. For several reasons. One, I don't think they would have reached out, out of respect for Leo Mehl, don't think they would have had him jumping through all of these hoops doing all the things he was doing, because Leo was a pretty important guy in worldwide motorsport.
"And of course, Goodyear was a partner with Ferrari. And so I can't believe that they would have kind of used Leo Mehl, and an association with Goodyear and having committed to bringing out these various sponsors as part of the deal, if it was just a bluff.
"And, on top of that and more specifically, I think, the amount of effort that everybody went through, including Ferrari, when we were over in Fiorano, when we were at Maranello whether it was our guys being there, all the work Gustav was doing, the assistance that Ferrari was giving us in this testing programme and putting our people up and I mean, you name it…
"I can't believe that the intent of that was purely for show, and I believe there was a genuine effort to go forward with the programme."
Amazingly, long after his death, Enzo did achieve his dream of having a Ferrari back at Indianapolis. But it was merely a tour, the 637 – back in its Ferrari red as opposed to the black it had reportedly tested the Alfa Romeo engine in – joining the collection at the Indianapolis museum in 1993.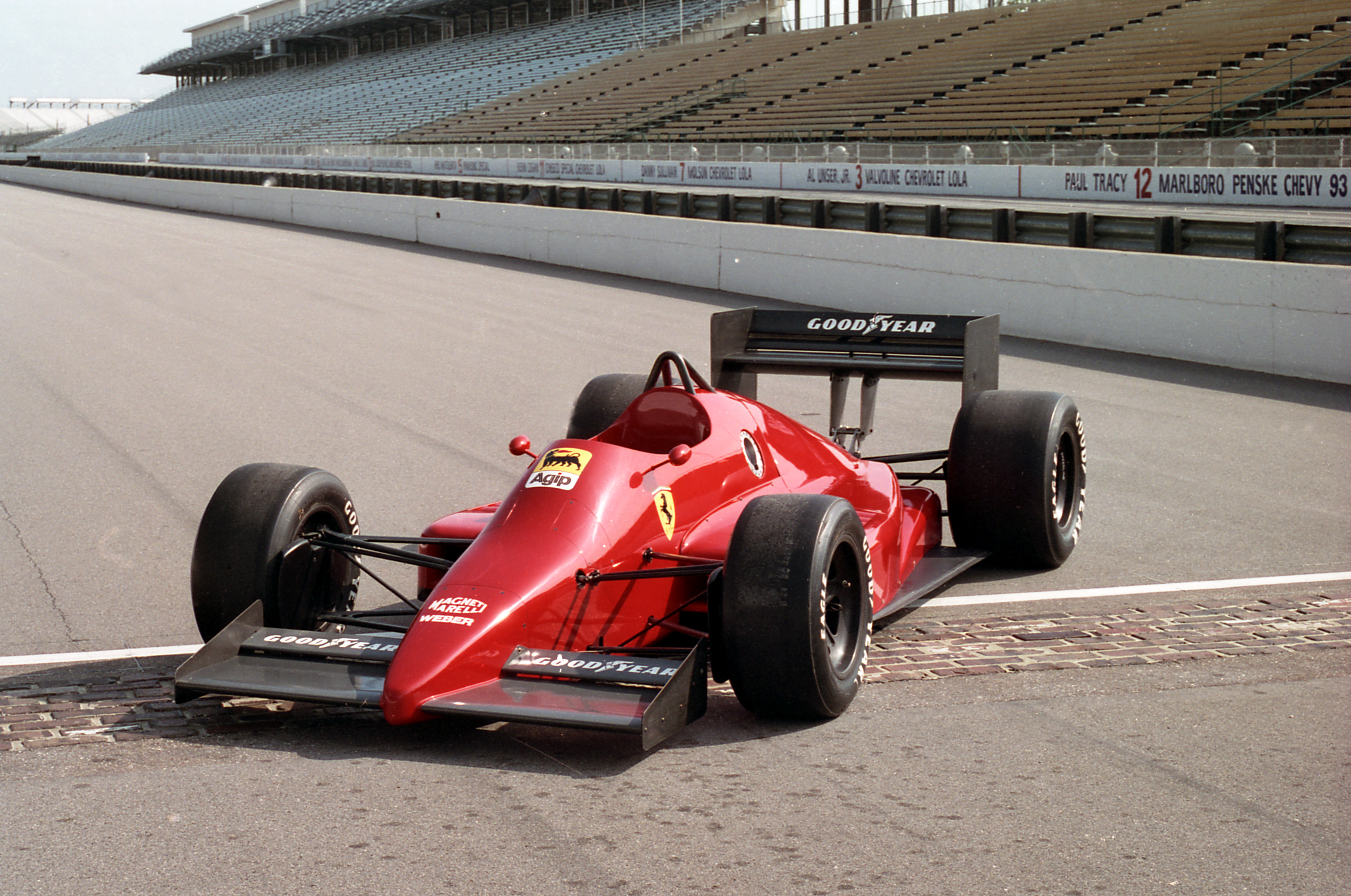 Now it resides back at Maranello in its museum, and could it provide inspiration for the current management to return to single-seater competition in America? When news emerged earlier this year that a budget cap was being mandated in F1, Ferrari said it could consider moving some of its staff to a World Endurance Championship or IndyCar programme in the near future to avoid having to lay them off completely.
With a spec Dallara chassis currently in use, Ferrari won't need to jump through nearly as many hoops to make the jump as it would have with the 637, merely joining as an engine manufacturer.
It would be an amazing twist of fate. Roger Penske, originally fearing a Ferrari works team to compete against in IndyCar back in the 1980s, could be the man to return the synonymous motorsport marque to IndyCar and the Indy 500 once again.
What an achievement that would be for the new championship and Indianapolis Motor Speedway owner. Or is it all a similar ruse once more…?
With thanks to the Indianapolis Motor Speedway archive for assistance with pictures