Marcus Ericsson has been fast all month at the Indianapolis Motor Speedway, but it still took a lot of factors to come together for him to score his first Indy 500 win.
Though well-known in Europe as an ex-Formula 1 racer, and well-established in IndyCar after his pair of wins and emergence as a title contender last year, Ericsson was the lowest-profile member of a Ganassi line-up that also included series legend and polesitter Scott Dixon, reigning champion Alex Palou, NASCAR superstar Jimmie Johnson and past champion and Indy 500 winner Tony Kanaan. And Ericsson significantly trailed all of them par Palou in oval racing experience.
Yet Ericsson emerged as Ganassi's winner.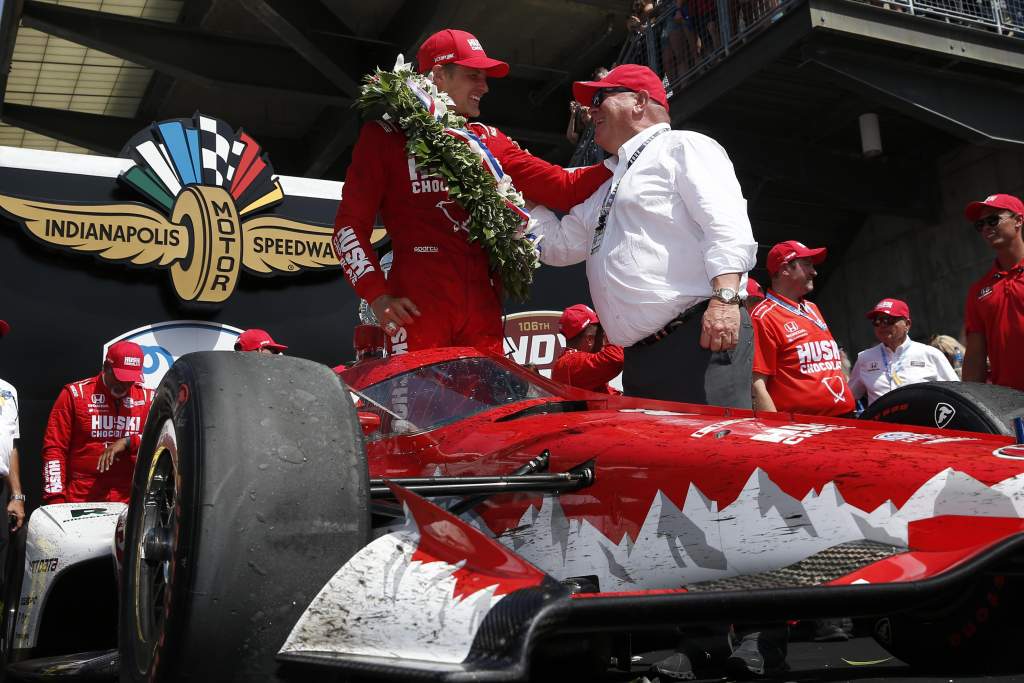 We have a feature on Ericsson and his whole IndyCar journey coming up later this week, so don't worry, we're not neglecting that here. But first we wanted to tell the story of exactly how this race was won.
And fundamentally, the first two elements were running in the lead pack all race, and not being caught out by mistakes or issues.
Dixon and Palou took turns leading the first half of the race, but Dixon earned a pit speeding penalty and Palou had to make an emergency pitstop when the pits were closed for a yellow because he was set to run out of fuel otherwise.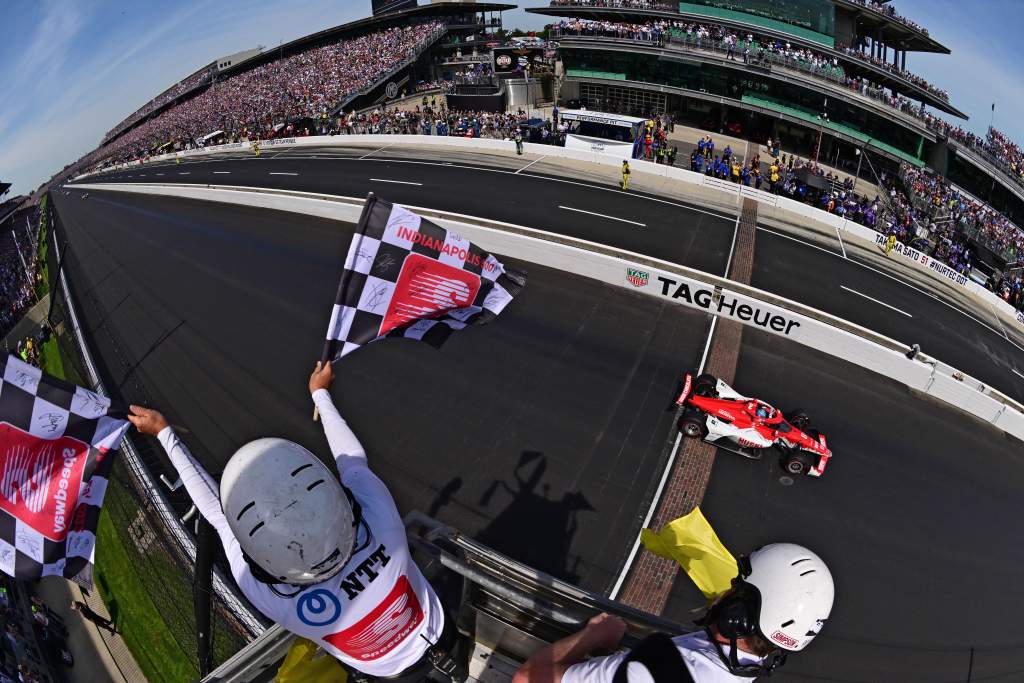 Basically, doing nothing wrong was the important thing for Ericsson and set him up for his late attack on Ganassi's main race day rival: Arrow McLaren SP and its drivers Pato O'Ward and Felix Rosenqvist.
"The second to last stint, I was following that front group," Ericsson said when asked by The Race about how the final stop played out.
"I was just on fuel-save all the time because I knew I had a really fast car. I knew Brad [Goldberg, engineer] and Mike [O'Gara] on the strategy side, they know what to do in these situations.
"I was just trying to save as much fuel as possible so we could go longer than people around me. I knew if I could get a couple laps free air, we'll be able to jump some people."
Dixon looked in control until the very last stop, when his speeding penalty came, so that pitstop and the following laps were absolutely vital in who would emerge from the power vacuum.
Mike O'Gara, Ericsson's strategist, picks up the story.
"He was running good laps there, especially when the other traffic ahead of him peeled off and pitted before we did," he said.
"We were able to turn up the fuel. The car was good enough that he could go quick when there weren't a lot of guys in front of him.
"We did a few extra laps [before pitting]. But when you're in the lead or at the front there, other people have already made their last stops, you're leaving yourself really exposed there.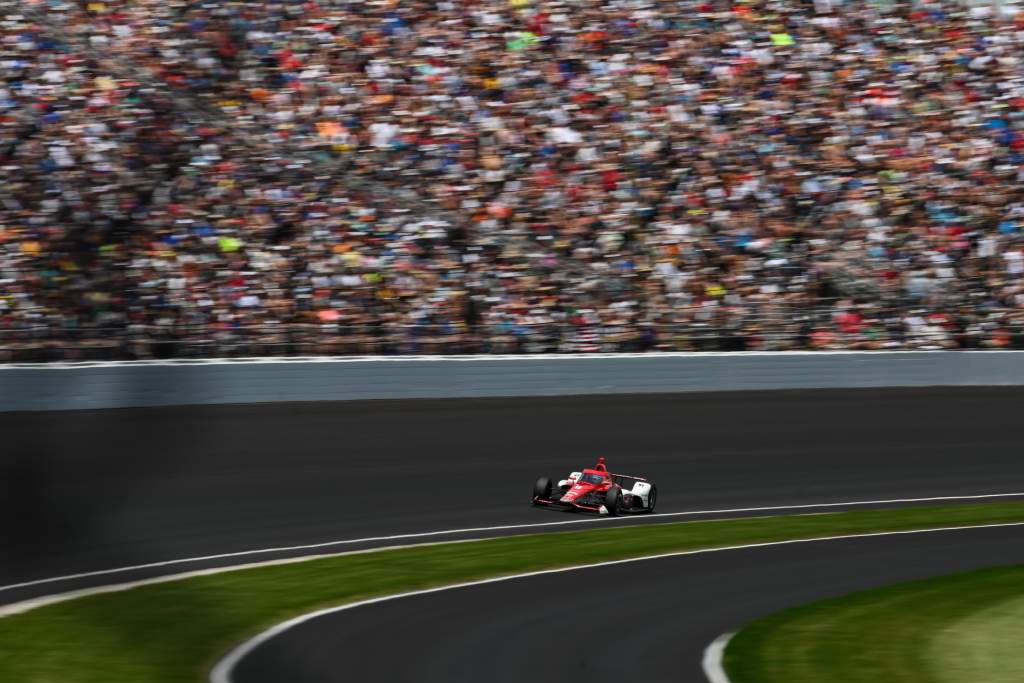 "Almost every yellow today came around a pitstop sequence. We knew we were at risk staying out, but we were doing good laps.
"We were watching the cars that had already pitted. As long as we were doing laps as fast as or faster than them, it was OK to stay out knowing we were risking a yellow coming out.
"We did a couple laps that were quicker than what O'Ward and Felix did, so we decided to pit then."
At the point Ericsson pitted on lap 177 of 200, it was still unclear exactly who would take up the charge and lead the race, plus there were cars staying out and gambling they could make it to the end with help from a caution. So the order got a little messy.
Really, Ericsson was racing team-mate Tony Kanaan, and the pair of Arrow McLaren SP cars of O'Ward – second at the time Dixon pitted – and Rosenqvist, who was third when he pitted six laps earlier.
We've broken down the laps around those stops so you can see where time was gained and lost.
40.6005s
40.5818s
35.2194s
43.2870s
2m39.6887s
40.7700s
40.6354s
34.8775s
43.7633s
2m40.0462s
40.5913s
40.4246s
35.1864s
43.7483s
2m39.9506s
41.0084s
39.9331s
33.1630s
43.8630s
2m37.9675s
As you can see, Rosenqvist was the fastest in terms of net time followed by Ericsson, Kanaan and O'Ward.
Ericsson's out-lap was crucial – the best on that round of stops of the lead contenders and the third fastest of the race total – as he began the task of reeling in the McLaren drivers, with O'Ward being his first target.
"He pushed and pushed," adds O'Gara.
"Like I told Chip [Ganassi], once he clicked the pit speed limiter off, he held the throttle down and never left it. Nothing was going to keep him from winning today."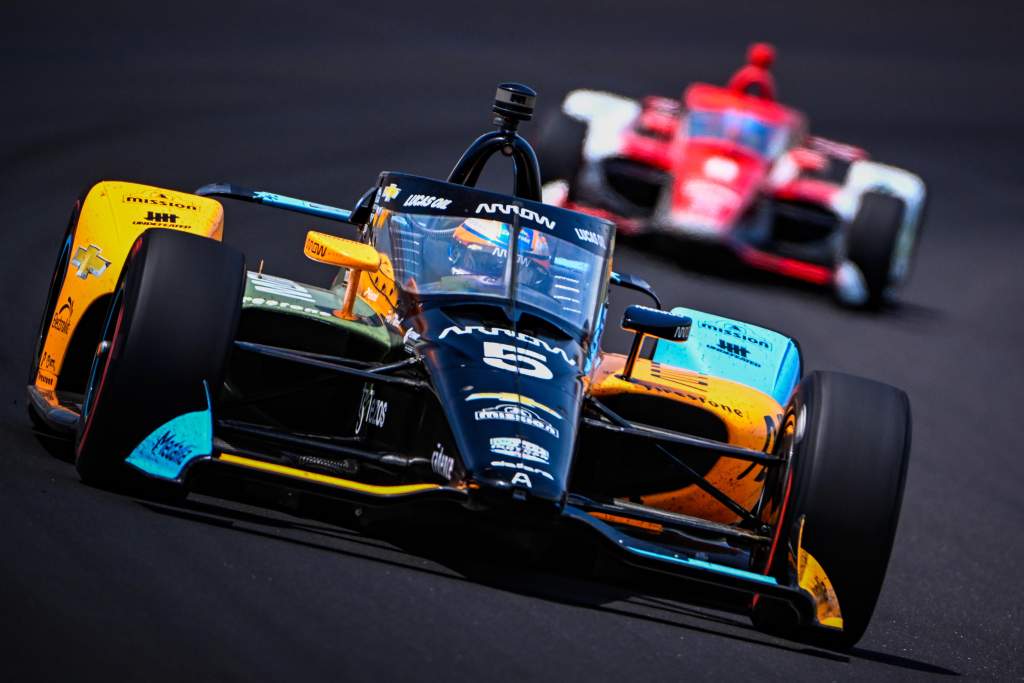 O'Ward and Rosenqvist almost did though, and Ericsson had to get to the task at hand quickly with 20 laps to go – setting the fastest lap of the race in doing so.
"I saw straight away that Felix had a bit of a gap to Pato," says Ericsson.
"Being third in line, it's quite hard to pass. I knew I had to catch Pato straight away and get to him before he catches Felix.
"That's why as soon as I came out, I really, really pushed to try to catch Pato and pass him before he catch Felix. I managed to do that [four laps after the pitstops].
"Again, same thing there, I saw traffic coming up ahead. I tried to catch Felix before the traffic and pass him to be able to use that traffic and get a gap.
"Like Dario [Franchitti] talked to me about last night: thinking ahead, not thinking about right now, thinking ahead a couple steps.
"I think that's what got me to a good position there, got me to a lead, got me through the traffic.
"Then when we broke the tow to the McLaren car, we managed to pull away, have that three-second gap.
"Then it was all about counting down the laps. The car was super good. It was easy to stay flat, but I was staying flat. I was counting down the laps thinking 'please no yellow'."
This incident with @jimmiejohnson in turn 4 is what brought the red flag out with 4 laps to go.

After an eventful Month of May, the No. 48 was not able to finish the #Indy500.#INDYCAR // #Indy500 // @CGRTeams pic.twitter.com/6BUdy74nua

— NTT INDYCAR SERIES (@IndyCar) May 29, 2022
Then his team-mate Jimmie Johnson crashed with four laps to go.
"I couldn't believe it was one of the Ganassi cars," Ericsson adds.
"I was like, 'guys, don't we communicate and say we have a car winning the 500 here, have a big gap? No risks, right?'
"I'm not trying to put the blame on Jimmie here, but it was tough to take that in and I was a bit frustrated."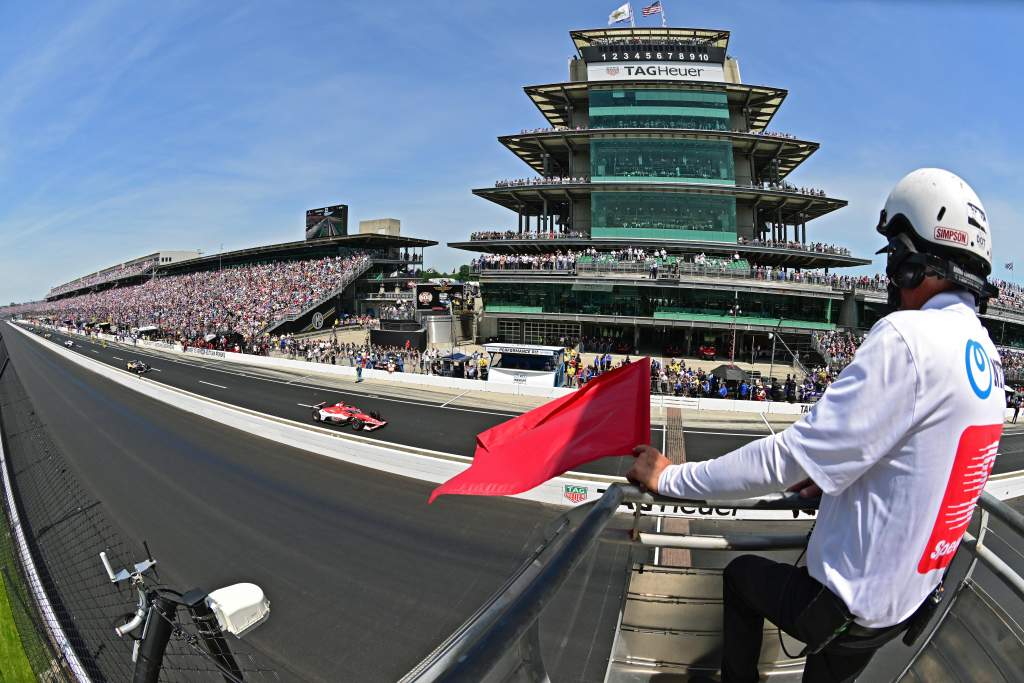 With a red flag called to make sure the race finished on track and not under yellow, it meant a pressure filled moment for Ericsson's crew.
It knows all too well how tricky this situation can be. A late red flag in Detroit last year had handed Ericsson the lead of the race when erstwhile favourite Will Power's car overheated and was a struggle to restart.
Ericsson then held on out front when the race restarted for what was his first win on an oval in IndyCar.
The tables could well have been turned on him on Sunday had the racing Gods chosen an alternative path.
The Race asked Nicole Rotundo, the Honda engineer embedded with Ericsson since 2020 when he joined Ganassi – about that red flag and the pressure surrounding keeping the car ready to race.
"We had the issue with the red flag last year at Detroit, that's how we got Will Power. So it was definitely nerve-wracking at the end there," she explained.
"Trying not to overheat, trying not to power off the car.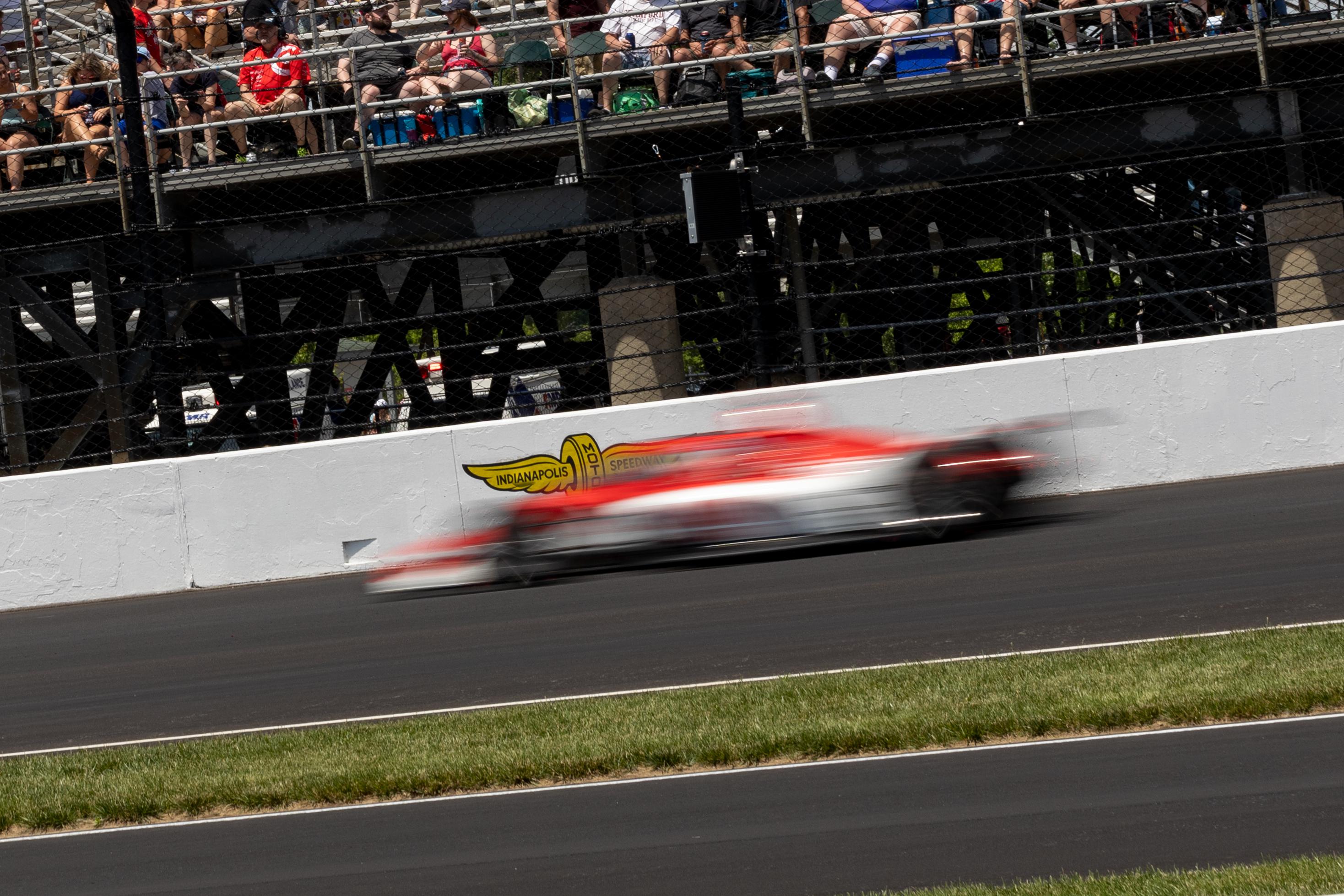 "It's just a lot of chaos making sure the car gets cooled down, watching a lot of temperatures. They had an issue with the cars not lining up and we had to wait to get the fans on them so that was a little bit stressful.
"And then kind of figuring out, if we don't power anything down, we don't have to worry about things not powering back on when we start again.
"So it's a little bit stressful but not too bad."
There was a moment, too, where Ericsson thought the chance might have gone.
"I had a game plan, obviously starting fifth, I wanted to run top five, top four for the first 150 laps, just protect and work on my race car and get myself to 50 laps to go around third, fourth," he told The Race.
"Everything was going according to plan and I was running there just looking after the car. And then on one of the stops [his third of five, on lap 108] in the second half of the race under caution, there was a bit of a hiccup because I was going to leave my pitbox just when Jimmie was coming in. So I had to stop for him to let him go past.
"So I went from third to eighth, and at that moment I was like, 'This might be it, I'm not sure I'm going to be able to get back to win this race'. So that was tough but I managed to pick a few cars off and I was sixth I think before that last stop.
"[It was a] pretty key moment of the race. I just thought his stop was slightly slow just because not all pitstops in the race are perfect, but this explains that quite important detail."
Luckily everything stayed running and Ericsson did the rest. He'd watched Simon Pagenaud's 2019 masterclass in defensive driving of weaving across the track inspired by professional cycling, more than once in fact, along with a host of other videos.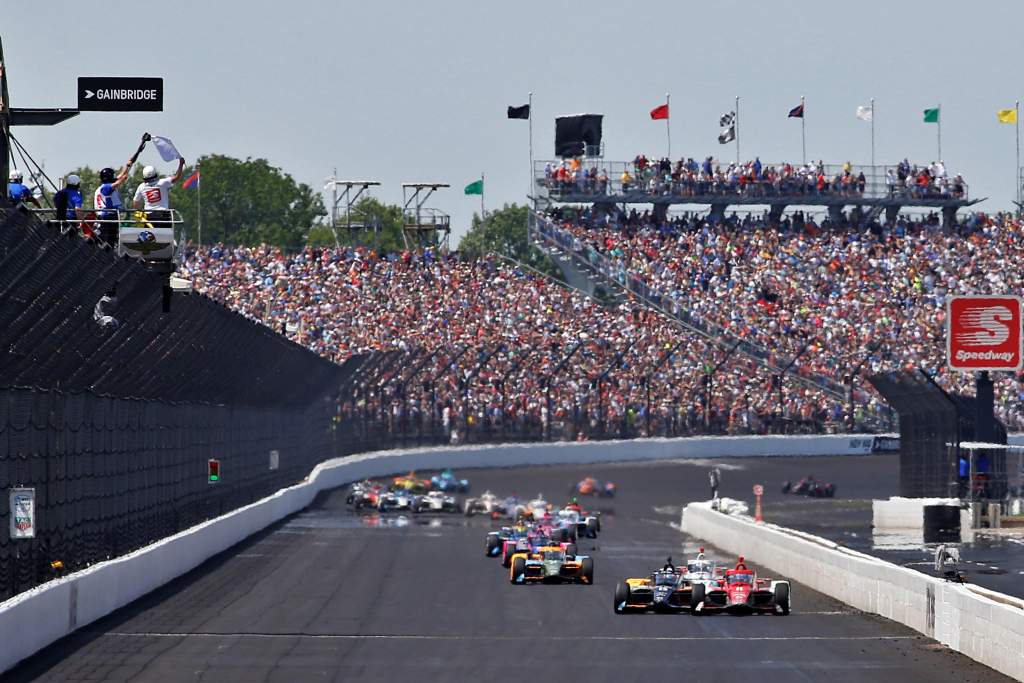 And he'd also discussed the exact scenario with Dario Franchitti, the three-time Indy 500 winner turned driver advisor for Ganassi.
"I knew Pato was going to have a run on me because up front we've seen all month it's really hard to defend when you're up front," Ericsson added.
"I was actually sitting during dinner here at the Speedway on the infield last night talking with Dario about this type of scenario, if I'm leading when it's towards the end of the race the last couple laps, what to do, how to break the tow of the car behind, how to place the car.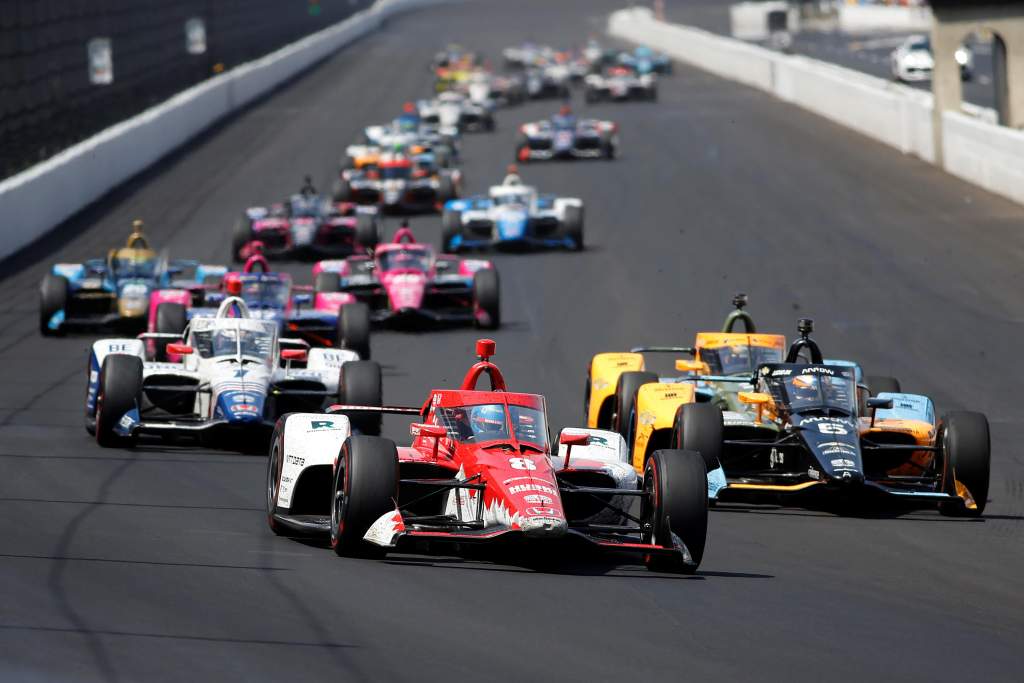 "We had that very conversation last night. That was in my mind when I was sitting there during that red flag.
"I just tried to go out and execute that plan I had made in my head. Pato had a really good run on me. I wanted to put him on the outside because I knew it was going to be hard to go around my outside. I was not going to lift.
"There was no way I was going to lift. I just kept my foot down and that was the race-winning move.
"He made me work for it, for sure."
While the Ganassi team is well known for success in the US, the #8 team is full of crew members who have moved around and many of them haven't won the 500 before. That includes Ericsson, engineer Brad Goldberg, O'Gara and Rotundo.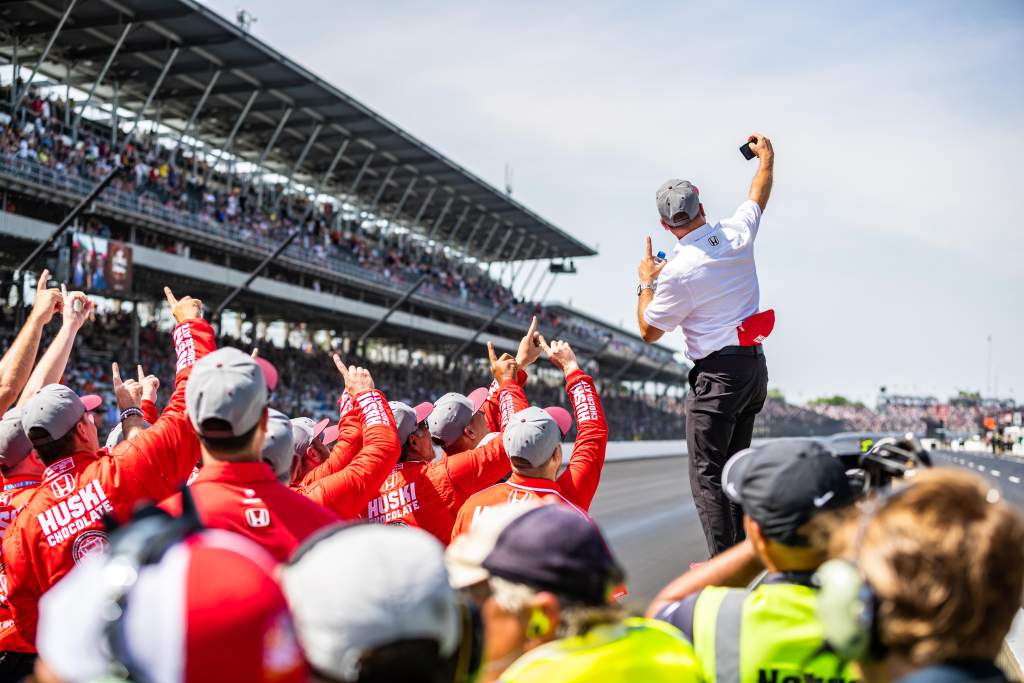 The latter has the perfect story to summarise what a win likes this means to first-time victors, it's not just the drivers.
"I was pretty choked up when it happened, I tried to call my Dad when we were in victory lane, but there was a lot going on so just FaceTimed and said hi," says Rotundo.
"Enough to see my dad was crying a little bit. That hits hard.
"It's a big year. I had some family friends here who were friends of my Grandpa who passed away last year, he's got a memorial brick out there that I'm going to go visit this afternoon.
"It's a lot to process but it's incredible."
That's how Marcus – and an extremely talented team – won the Indy 500.