Six championship titles. Fifty-one race wins. Five Indianapolis 500 poles.
All Scott Dixon's records are big numbers.
Except one.
One Indy 500 victory. Despite all those poles. Despite leading 570 laps at the event, the third-highest total of all time (for comparison, four-time winner Helio Castroneves has led 'only' 325).
Just one win. Way back in 2008, when he was yet to really emerge as the IndyCar benchmark of his era. Through his greatest years, the years when he schooled the rest of the field in how to win title after title in often implausible circumstances, Dixon always lost the Indianapolis 500.
Why? And is it eating away at him?
"This place, it owes me nothing, man," said Dixon on The Race IndyCar Podcast this week after clinching that fifth pole. "I feel privileged to be here."
There's always a lot of mystical talk about how the Indy 500 chooses its winner, and how important luck is. But most of Dixon's Indy 500 losses can't be put down to poor luck.
There are exceptions, of course. Being launched into a horrific aerial shunt off Jay Howard's crashing car after taking pole in 2017 was certainly one case. It was sheer luck that Dixon escaped that one intact, horrendous bad luck that it happened to him at all.
The yellow that helped Takuma Sato's strategy work as he defeated Dixon in their late 2020 battle, the rain that fell when Dario Franchitti was leading Dixon in 2007, the dodgy wheelnut moment in a 2009 pitstop or picking up damage in someone else's accident in 2019 – they all might count as bad luck.
Sometimes it's down to tactical over-ambition. Like Ganassi short-fuelling him in 2011 when he was in the same strategic spot as eventual winner Dan Wheldon. Running out of fuel after taking pole last year is one Dixon himself admits was not exactly bad luck.
"We tried to extend the [pit] window, being a little greedy, it wipes us out in the first run and we go two laps down because we ran the car out of fuel," he said on the podcast.
"All that effort and hard work can be taken away. I was bummed that it happened in the first stop, I'm like 'oh my God, this was shortlived'."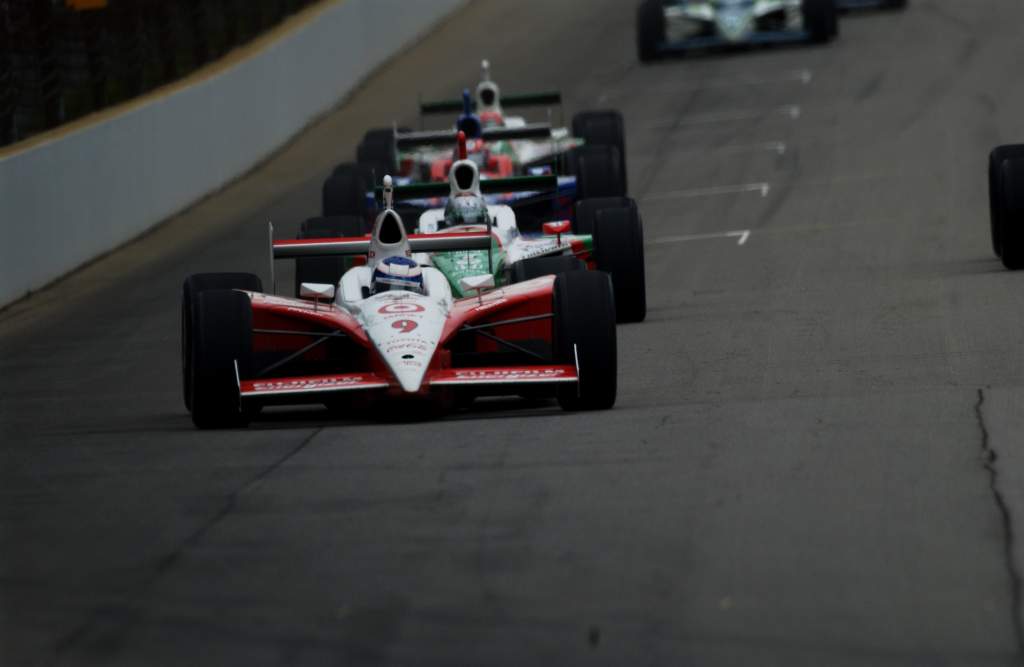 We'll strike his 2003 loss down to a bit of an anomaly. Crashing while warming his tyres under a late yellow in what turned out to be his first title-winning season was one of the mere handful of daft things Dixon's done in his whole IndyCar career, and he was a 22-year-old Indy 500 rookie back then (albeit one about to win a championship).
The years that immediately followed that were Ganassi's wilderness period, when its Toyota engines were outstripped by the Hondas of Andretti-Green in particular and a 500 win was never on the cards. Nothing Dixon could do there.
But then there are cases where Dixon was outduelled. The Sato defeat in 2020 might count on that front, with Dixon holding back expecting Sato to hit fuel trouble before the caution saved him.
Dixon was right in the hunt going into the decisive laps in 2012 and 2015, but Franchitti and Juan Pablo Montoya got those wins.
The secret to Dixon's incredible tally of championships is his unique mix of relentlessness, speed and stealth. He takes titles by consistency.
Not consistency in the boring sense of hanging back in third and fourth while others screw up. Consistency in the sense of always maximising what's possible amid the often crazy circumstances of IndyCar races.
Rival after rival has discovered how hard it is to shake Dixon off in a title fight, no matter what degree of plight he seems to be in during any given race.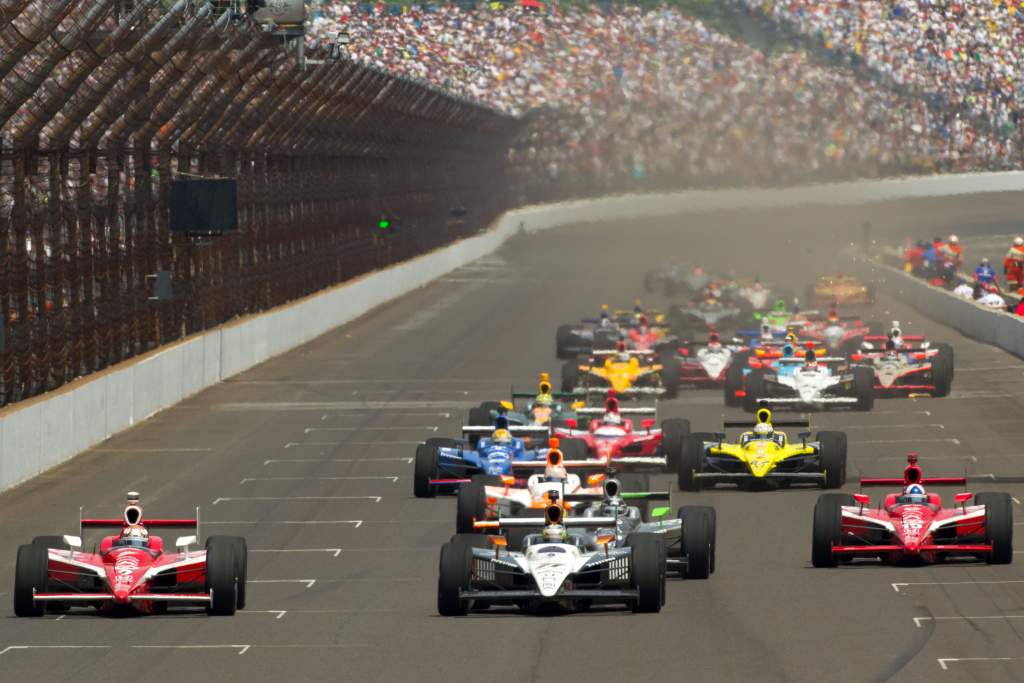 Does that 'title machine' characteristic count against him at Indy? With double points on offer, does Dixon approach those crucial final laps with a nagging thought that a second or third might be too valuable in the long game to risk squandering?
Is it a coincidence that Sato – not a man you'd necessarily hire to win a championship, but someone you know won't back off in a last-lap shootout – has twice as many Indy 500 wins as Dixon?
We asked a man who should know: three-time winner Indy 500 winner, long-time Dixon team-mate and still integral Ganassi component Franchitti.
"I don't think it's that," Franchitti tells The Race.
"I mean, I'm a little biased here because a few times he finished second to me [laughs]. So maybe I have a slightly different view on some of them.
"Everything has to come together and you have to have a perfect day. Some of it is things out of his and the team's control. That year he had that huge accident [2017], I don't know how you avoid that. He probably should have won that year."
Franchitti's theory is actually something of an opposite one. It's not that Dixon holds back in the Indy 500. It's that the poles and the positions he achieves in the race might often actually be overperforming, getting more out of his machinery that should've been possible.
"One of his great gifts here is when the car isn't perfect, his ability to carry the car," says Franchitti.
"Certainly more than I could. I always worked on the details of the car, carrying the car maybe wasn't my strength, I knew what the car needed to do and I worked hard with my engineers to get it to do it."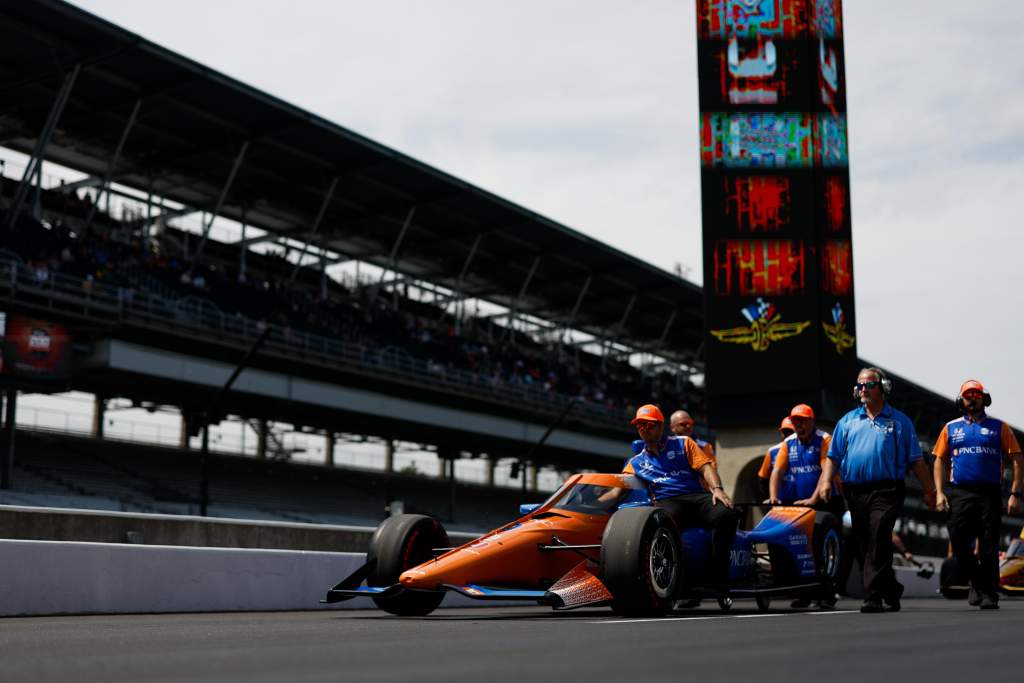 And that really, really comes out in Dixon's remarkable Indy 500 qualifying achievements, reckons Franchitti.
"His qualifying record here is ridiculously good. That absolutely comes down to skill and bravery for me," he says.
"Just watching what he's done here, he's so impressive. Skill, bravery and the preparation of the cars.
"His team-mates had the same equipment here and he was able to go a stage further and when you've got team-mates like he has, this year, that's impressive.
"Some of it again is his ability to carry the car. To drive the car out of most people's comfort zone.
"I watched him one year here do a lap at 233mph average and it was raining. Not heavy raining, but it was drizzling. He didn't lift! Because he's like, 'well, if I lift before they throw the yellow my run is over'. I'm like, 'yeah, but it was raining and you did a 233mph lap'. Wow.
"That's one of his great gifts."
That's easier to do – easier being a relative term here – over 10 miles in qualifying than 500 laps in a race, though Dixon always gives it a very good go.
And it's perhaps why some of his most impressive Indy 500 achievements came in the years he didn't look to be in victory contention at all. He didn't lead any laps in 2010 and even lost a wheel in the pitlane, yet ground out a result and turned up in fifth at the end. Third in 2018 was a similar story.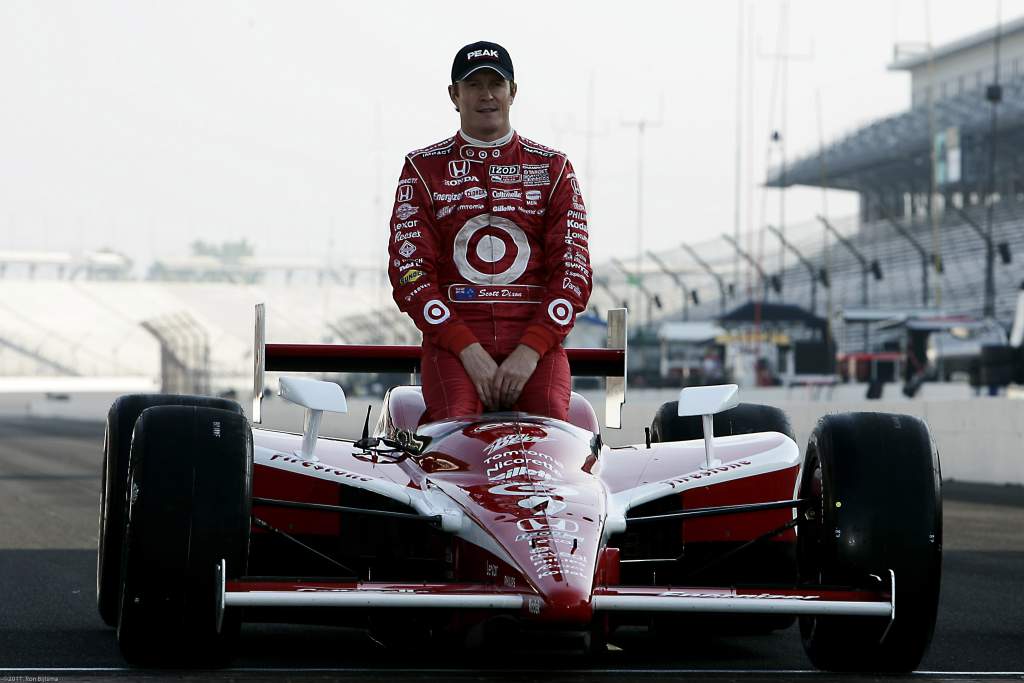 Franchitti adds that he hopes the work Ganassi has done in recent weeks means Dixon doesn't have to carry the car at all this time and has a machine that can keep him at the front with minimal effort.
Dixon admits, though, that having lost so many times when he might've won, even if his Ganassi Dallara-Honda feels flawless in the early running, and even if he has a massive lead at half-distance, he won't be taking anything for granted until lap 200 is done.
"There's always doubt. And having lost it so many times or thought you were in the running and something changes or strategy shifts, and then it goes away…" he said on our podcast.
"Unfortunately, what you think about the most is the near-misses and the ones that hurt the most.
"That kind of clouds these situations of when you should be feeling great, and it's going to be good, and it's going to be easy.
"You need to have a fast car. You need to have a perfect day these days. And you need some lady luck."