Every year he's at the Indianapolis Motor Speedway, Juan Pablo Montoya is a topic of conversation for two reasons: his ability, and his demeanour.
He might go into great detail about various topics when talking to the media, or he might provide a one word answer.
To some he's passionate, to others he's abrupt and distant. That's just how he comes across.
Ultimately JPM owes the media nothing, and anybody working within the Arrow McLaren SP IndyCar team says Montoya is absolutely crucial to its efforts as you may expect.
After all, he has two wins and three top 10s from six Indy 500 starts including his famous rookie victory in 2000 and his second win in his third start 15 years after the first.
One area where his 2022 effort falls down so far is that it's Montoya's worst Indy 500 starting position yet in 30th, a position the 500 has never been won from, thanks to a broken diffuser strake causing the team to fail pre-qualifying tech over its ride height.
But how Montoya responded to that team failing and how he spoke about it in the lead up to the 500 shows that how he is sometimes painted is unfair, as he gave a glowing description of teamwork and the importance of not dwelling on errors.
"We already made the mistake before the start of the race," he says.
"We screwed up as a team in qualifying, we missed the spot where we needed to run and then we missed the balance when we needed to when the conditions were a lot worse.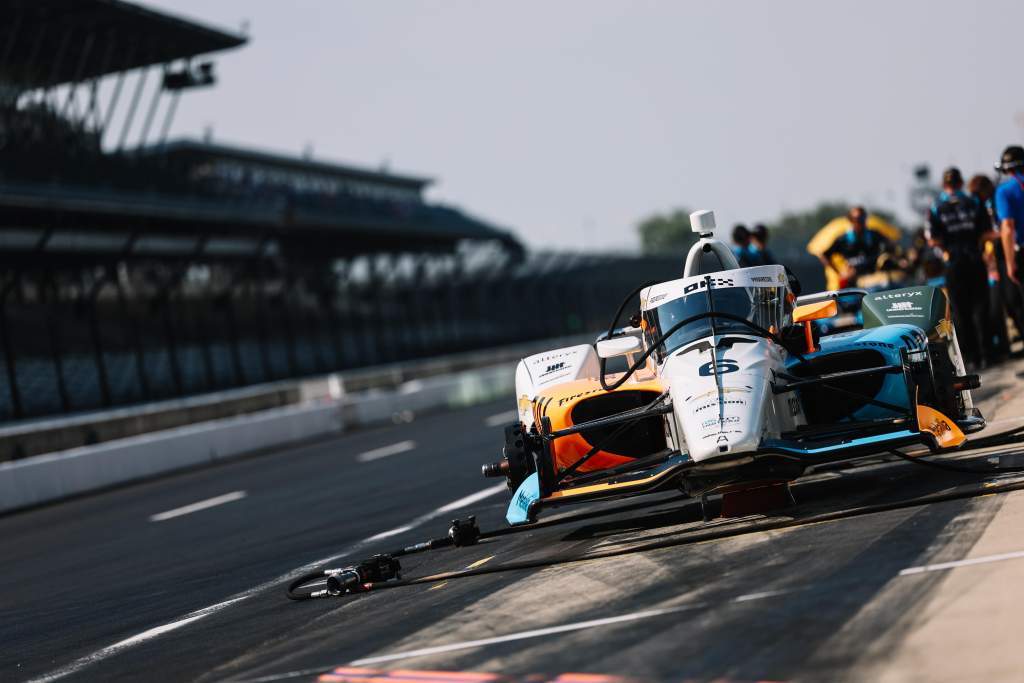 "We had a really good balance for cool and calm conditions [his team-mates Pato O'Ward and Felix Rosenqvist qualified seventh and eighth], but we didn't have a good balance when it was hotter and windier.
"That bit us in the ass and that's it. We tried to re-run and it rained and that was that.
"Those were the cards that were dealt to us and you can either keep crying about it or move on and do what you need to do from there.
"I just take the approach that it's not about blaming people, we're in this together with the mechanics and with the team.
"I could be the next guy to screw up, or the strategies screw up for you. I can speed in the pits. We can all screw up.
"But it's a matter of working together and coming together as a team and execute well on race day."
---
Follow every moment of the Indianapolis 500 as it happens, with insight from the paddock, in The Race Live Hub on Sunday
---
Executing well on race day is going to be vital for Montoya, due to his starting spot, but he's been really happy with his car in practice.
The Race asks him how confident he was that he could pull off one of his now trademark back to front drives like his ninth from 24th last year.
"I really do feel I have a really good car and I don't say that often," he replies.
"Like if it was bad like it was last year, I would let you know.
"But I feel really good, I feel really good about it.
"I feel like if you tell me could we make it a little better, we could.
"But we tried a lot of things to try to make it a little better and we found 100 ways to screw it up.
"Honestly, let's say we try 50 things, since we've got here because the baseline was very good, we'd probably found five things that were better out of 50.
"These cars are harder to pass than before. We need a little bit of luck at some point, to get a safety car to get us back up again."
Another direct response to Montoya's attitude is to question his motivation.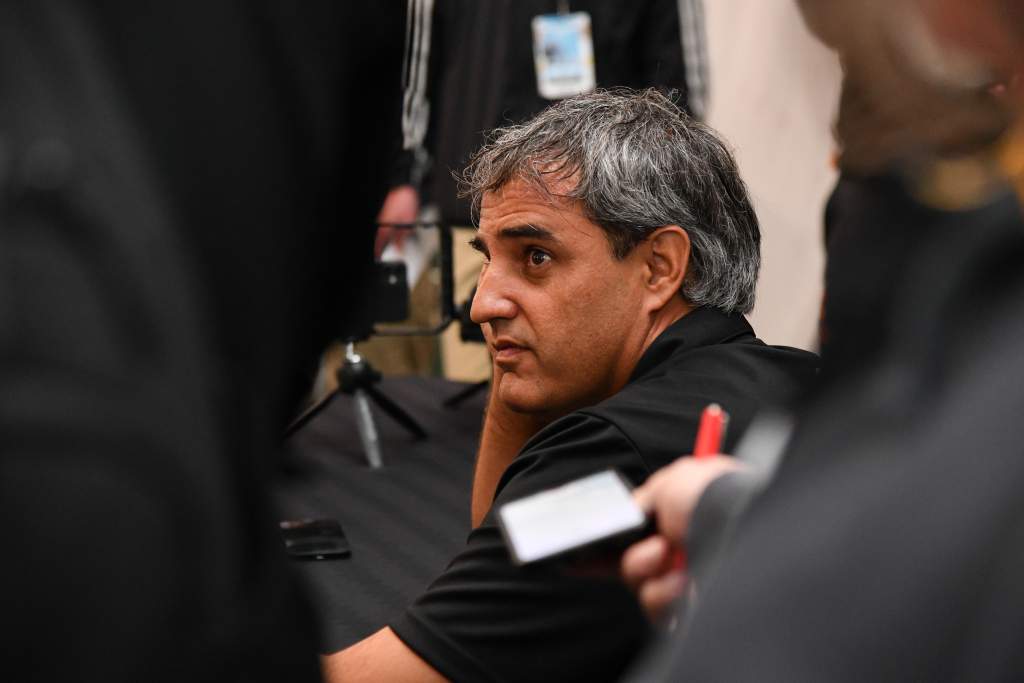 But that's another area he addressed directly in the build up to the event and should leave you with no doubt over his intentions come Sunday.
"I feel that I can come and win," he says.
"I don't come to Indy thinking it's just cool to be part of Indy.
"Not interested in being part of the event, just like a filler for the event? No. I've come here because I just want to win the friggin' race.
"I've always been very good in ovals and I've always been very good here. I think I've got a really good understanding of the race and got a really good understanding of what you need in the car.
"I feel like I execute well, sometimes you screw up, but more than not you get it right.
"So I do feel coming here that we genuinely have a decent shot at it."