Arrow McLaren SP finished as the only IndyCar team with three or more cars that had all its entries still in the race at the end of the Indianapolis 500.
Pato O'Ward took a narrow second after duking Marcus Ericsson for the win, Felix Rosenqvist was a close fourth and Juan Pablo Montoya climbed from 30th to 11th.
It's easy to see where the mixed reaction at the team comes from. All three drivers are happy just to have more competitive cars than they did at a difficult Indy 500 last year, which is a huge achievement from the Arrow McLaren SP team.
But there's one area that O'Ward was falling over himself to try not to call out, and that was with the Chevrolet power McLaren uses.
O'Ward repeatedly used phrases along the lines of the team 'missing something' in post-race interviews, and when The Race asked him about what that might be, he replied: "Yeah, want to guess?" and smiled playfully.
Asked if it was something he could fix, O'Ward added: "I sure as hell will do everything in my power to find more. We need to do a better job and just be better.
"It's frustrating because I think they've done a great job, the team has done a great job, but not enough, not enough. So, yeah, work to do for next year."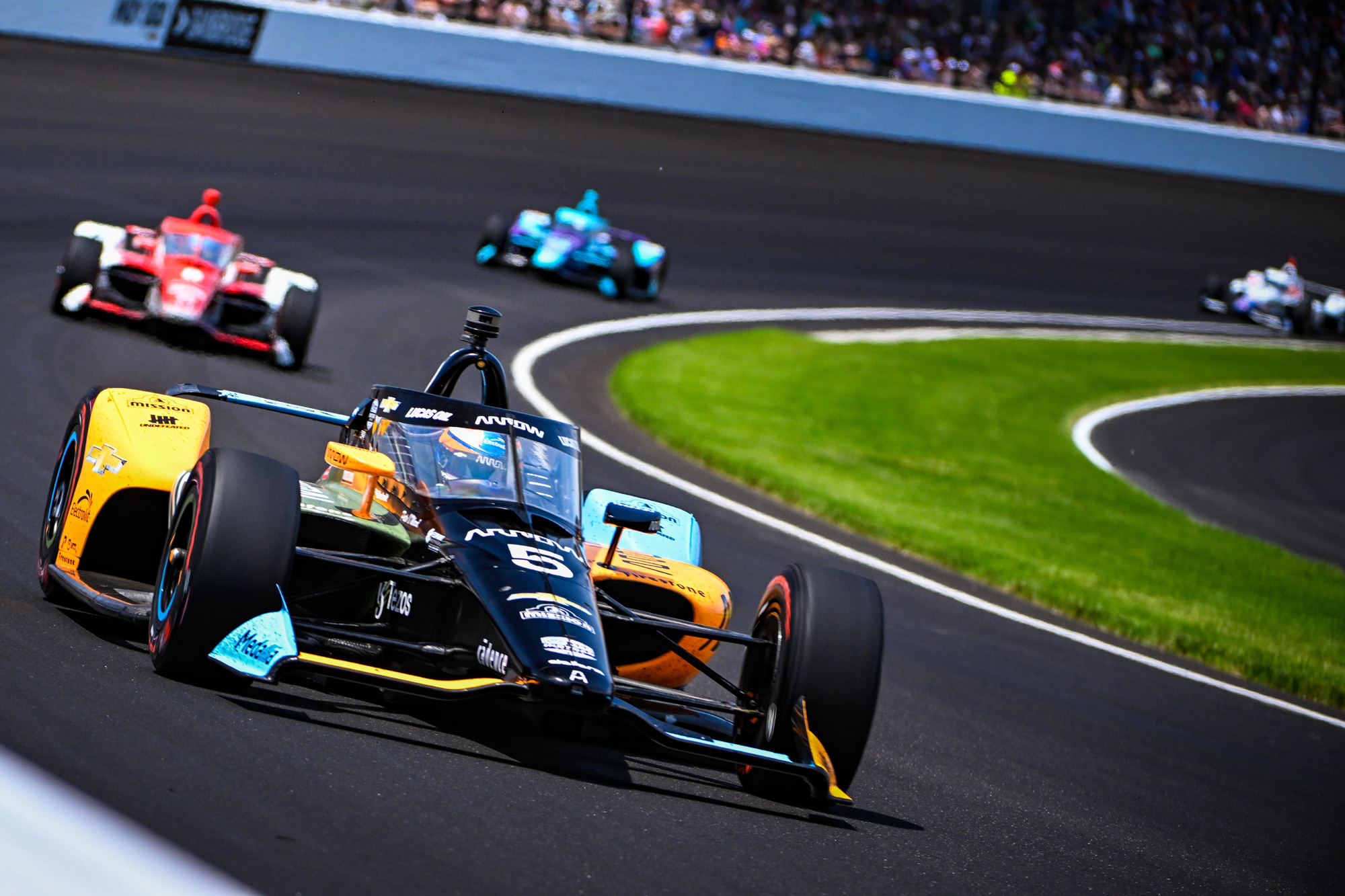 Asked again later on in the press conference about the positivity of leading the Chevrolet charge, O'Ward was more direct.
"We've got work to do," he said. "We need to get on with working right now. This is when it starts. We need to come back next year with something that's better because it's not good enough."
Part of O'Ward's frustration is he clearly feels Honda stepped things up in the latter stages of last year's Indy 500 when Helio Castroneves won and O'Ward struggled to chase down the Honda powered cars.
O'Ward had even called for less downforce on his car to try to give his team an edge.
"My car, the #5 group, was the riskiest of them all [at McLaren] because I wanted to win this freaking race," he said. "We trimmed out more than anybody else in the grid, at least like any other top-10 car. It's just frustrating when not even that is enough."
Chevrolet has made an enormous gain across basically every area in 2022, winning four of the five races heading into the 500. And while it has likely gained again here, so has Honda which has now extended its stranglehold on the event to three years.
Still, Rosenqvist is encouraged by the fact that the car itself has improved year on year.
"Like always, there's mixed feelings at Indy if you don't win the race, but it was a good day," he said.
"I think this was a huge statement for us as a team to be able to be up there all race, all month with the GP as well.
"It's a totally different energy in the team to previous years. I think we're gaining confidence, and we saw that in the middle of the race when we came in to pit in P8 and came out in P4. That got me so pumped.
"I feel like that was a turning point for us. When we prove that we can make up four places in the pits, in the biggest race in the world, that's super cool.
"The team, along with our partners Chevy, did a great job all month to give me a great car. I'm really happy for everyone in the team.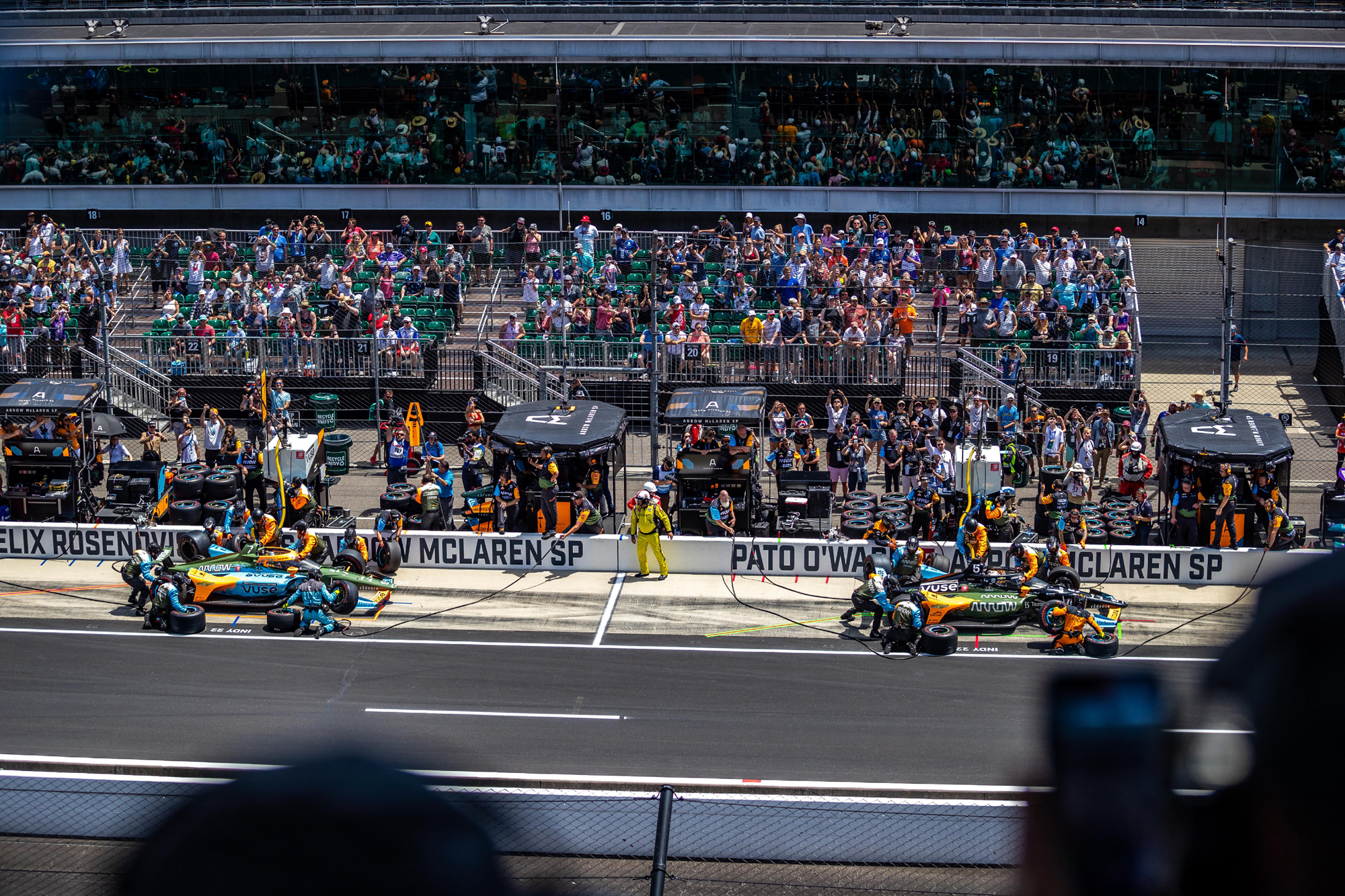 "Obviously I wanted more, but we'll build on this and try and get some wins over the rest of the season."
Rosenqvist pulled off the second best in-lap of the race in the final round of stops to aid his efforts, but ultimately he fell back having pitted earlier than those around him in the closing stages.
Still, the result moves him up to ninth in the points standings in what has been a much improved season, the last on his current Arrow McLaren SP contract.