The 106th running of the Indianapolis 500 featured another near-miss for one of the all-time IndyCar greats, a previous winner finding form – at last – and its eventual winner marking himself out as a bona fide contender.
The Race runs through the field to pick out the winners and losers from the 2022 edition.
Winners
Marcus Ericsson's reputation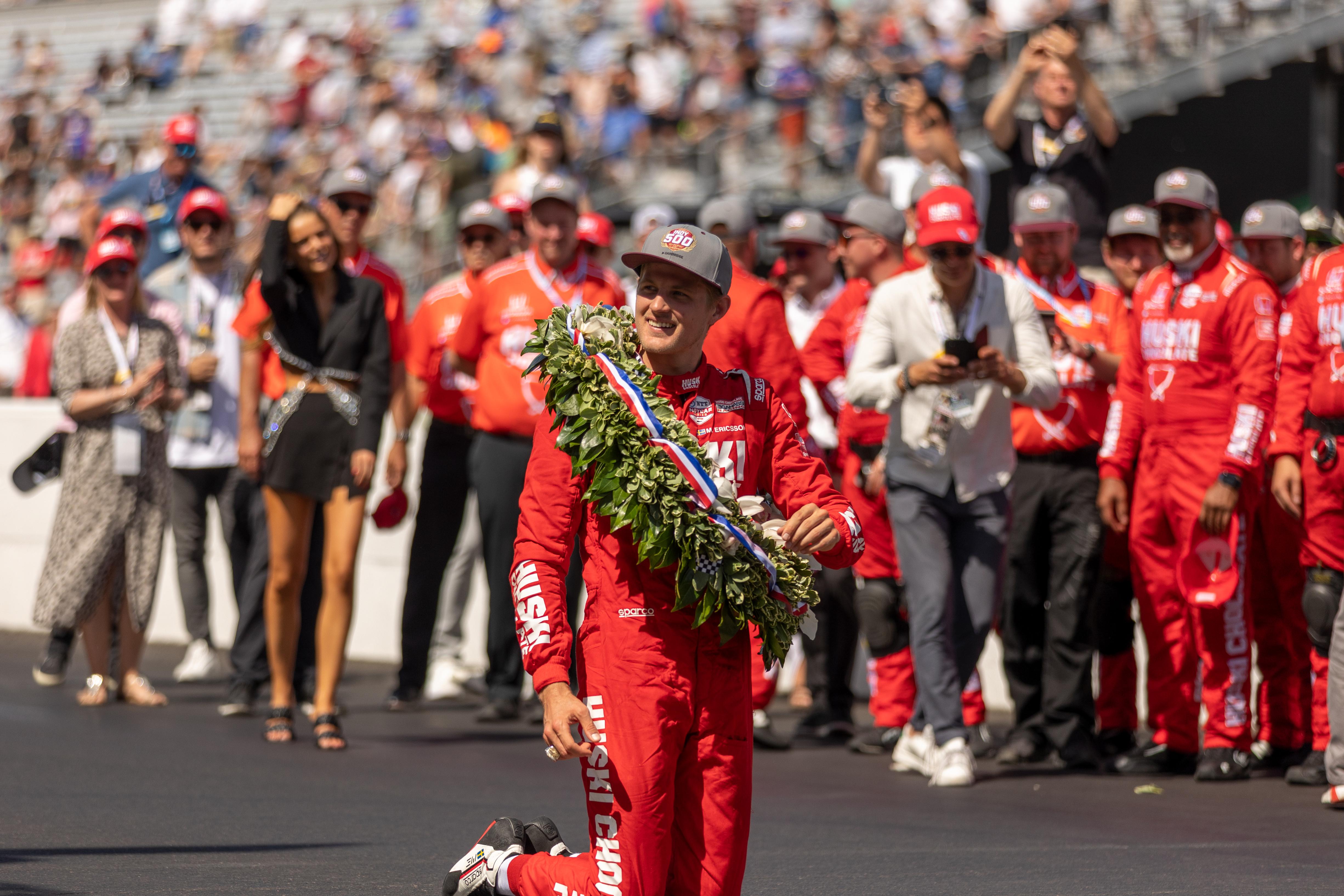 Marcus Ericsson has always been a driver to divide opinion. To F1 fans, he might be a talent lost in poor machinery or someone who couldn't quite cut it. In IndyCar, he's a potential future champion or just another F1 driver hoping to excel in IndyCar and not quite making the cut.
Now he's won one of the biggest races in the world. And on merit, too.
While his six-time champion team-mate Scott Dixon made a crucial error at the last round of pitstops, Ericsson was cool and calm. He identified the importance of needing to pick off the Arrow McLaren SP cars, showing a perfect understanding of how the race was playing out. He's learned the lessons of the Indy 500 and now he has become a master in biding his time until the end of the race.
He's also, consequently, the championship leader and, with the momentum he and the #8 car is building, he's a real contender.
It can't be denied any longer that Ericsson is a top talent, especially after winning a race as multifaceted as Indy.
McLaren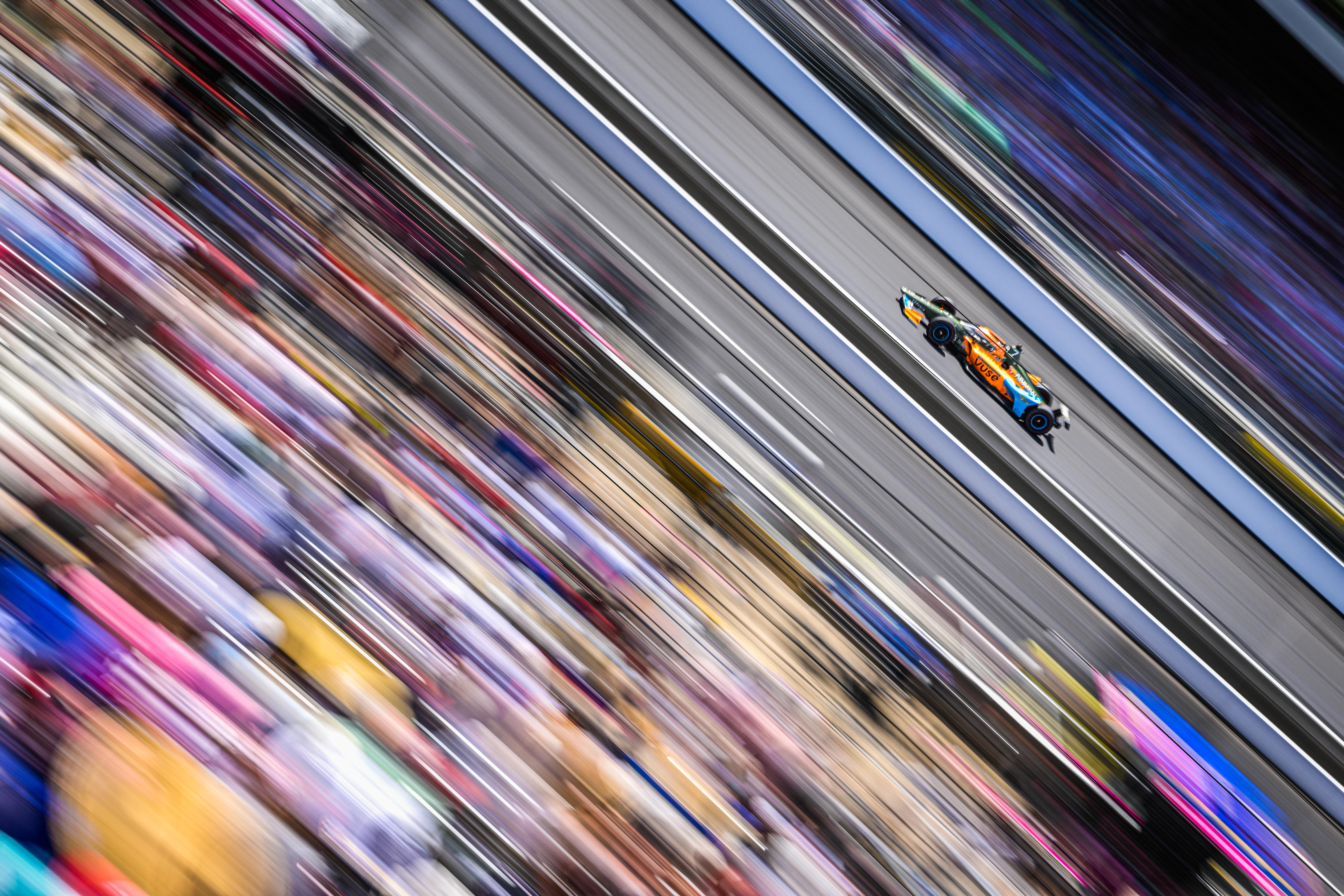 Some might be looking at this result as a win lost. But this race was about so much more than the result for the team.
While he may have been the furthest back of the McLaren trio, Juan Pablo Montoya showed this. Having said last year's car was poor earlier in the week, he said after the race "they have come a long way since last year, which is really exciting".
Ultimately, it looks like its deficit this year was down to Chevrolet, as even a low-downforce-spec Pato O'Ward – taking a big risk with that set-up – couldn't overcome Ericsson at the end.
You wonder if O'Ward could have stuck the move at Turn 1 rather than bailing on it so early. Tony Kanaan pulled off a similar move on O'Ward's team-mate Felix Rosenqvist in a defensive manner. But perhaps O'Ward knew going that high on the race track with so little downforce was a risk.
That's another area of gain. He didn't throw away second trying to win, and he's been rewarded in the championship standings. That's much better than crashing in a desperate attempt to win the Indy 500, even if it is the biggest race.
Rosenqvist's fourth – while rumoured potential replacement Rinus VeeKay crashed in the first stint – might have been crucial for his chances of a renewed deal at the team alongside O'Ward and Alexander Rossi next year. The next few weeks should reveal that.
He deserves another year with a rapidly improving and easier to drive car to state his case.
Honda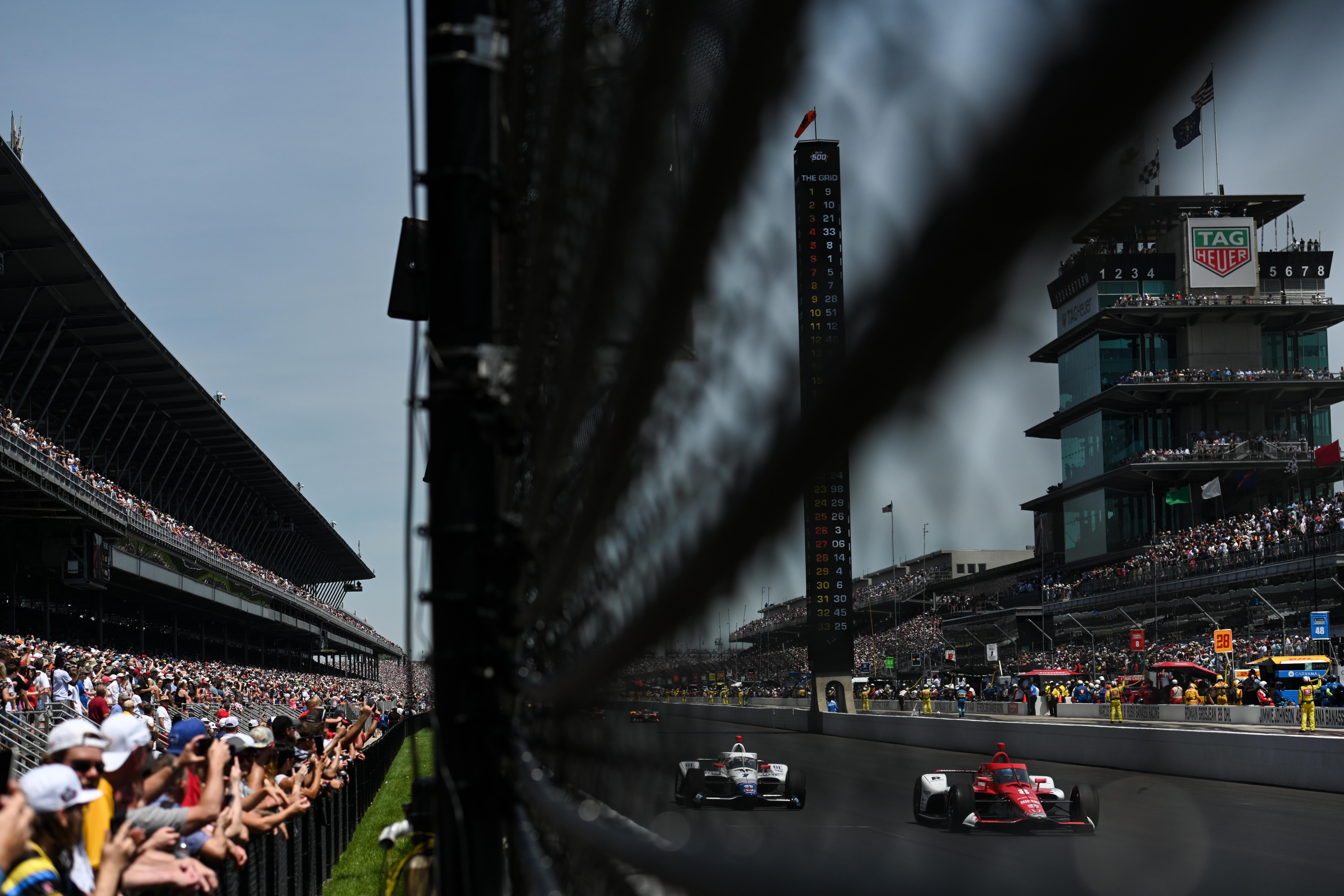 That's three Indy 500 wins in a row for Honda, and its 15th win in its last 19 years.
It comes off the back of a hammering in the first half of the season, as Chevrolet won four of the first five races entering Indy, and looks to have improved in every measurable area.
Chevy improved again at the Indy 500, but the combination of Ganassi and Honda looked unstoppable on race day and so it played out.
Alexander Rossi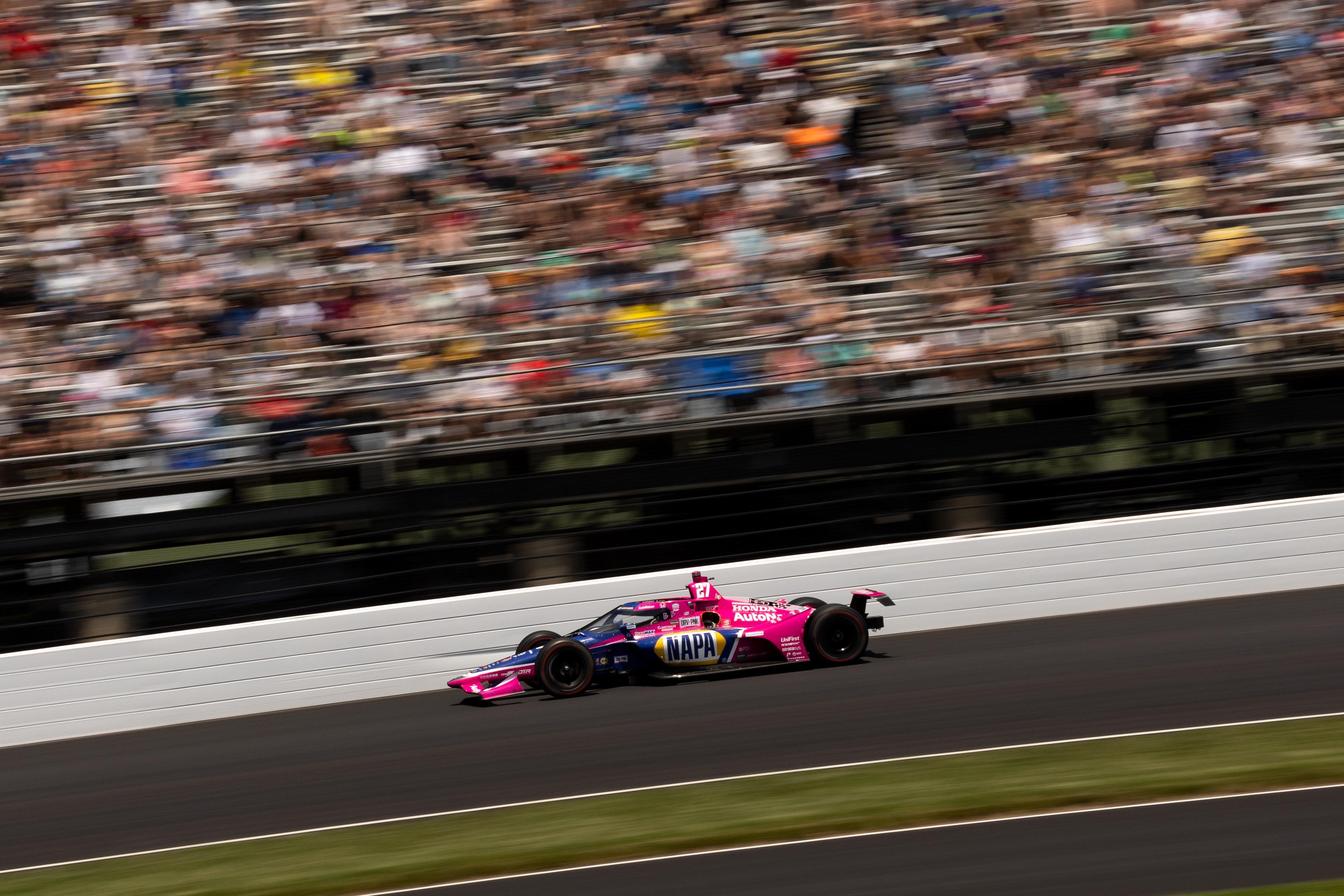 It feels like Alexander Rossi executed the Indy 500's 30% rule – you beat 30% of the field if you make no errors, execute well and stay on a sensible strategy – perfectly.
On a lot of occasions the #27 team has appeared to take big risks looking to end its winless streak, which dates back to 2019, a strategy that hasn't yielded results.
Ultimately, pulling his qualifying lap to try and improved knocked Rossi back a few starting spots to 20th and winning from there is always going to be tough, but for a team so trigger-happy on risky strategy calls, this was a really nice result.
Who knows. The momentum from this result may help break that streak and be far more constructive for Rossi and the crew than a wild strategy play or crashing while driving angry would.
Rookies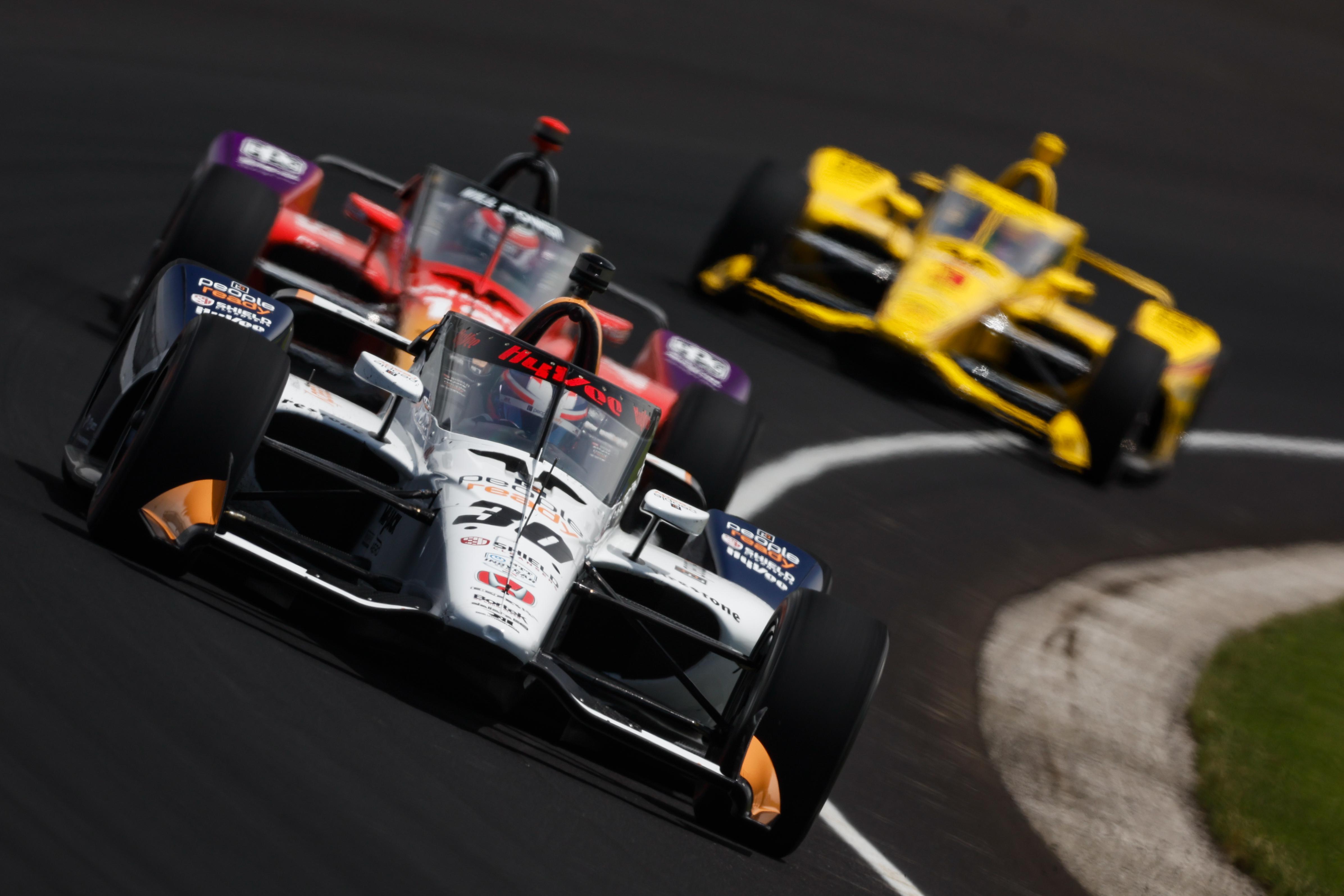 It seems odd to pick out the drivers who finished 16th, 17th, 18th and 20th as winners. But these rookies got to the end of the race.
For Devlin DeFrancesco this was a big result. At the last oval, Texas, he triggered a three-car shunt with Helio Castroneves and Graham Rahal.
How he responded to that privately, by apologising to both drivers in person, earned him respect in the paddock, and showing he'd learned from his error with a sensible drive at Indy will only further that.
Christian Lundgaard obviously has a lot of natural talent, like Callum Ilott who also comes from a European single-seater background. But unlike Ilott, and fellow rookies Jimmie Johnson and Romain Grosjean, Lundgaard and DeFrancesco – plus lead rookie David Malukas and Kyle Kirkwood – kept the car on the road and completed the race, bagging crucial experience in doing so.
Malukas flew under the radar during the race and actually dropped back slightly from his starting position of 13th, but always looked a mid-teens runner and turned in an accomplished performance to bag 16th behind Will Power. Kirkwood too drove a sensible race after his overambition at Texas, where he crashed following plenty of overtakes, to finish one place further back.
Just getting to the end of the 500 is a win for rookies in terms of what they gain, so congratulations to the three that managed it.
Losers
Scott Dixon/Alex Palou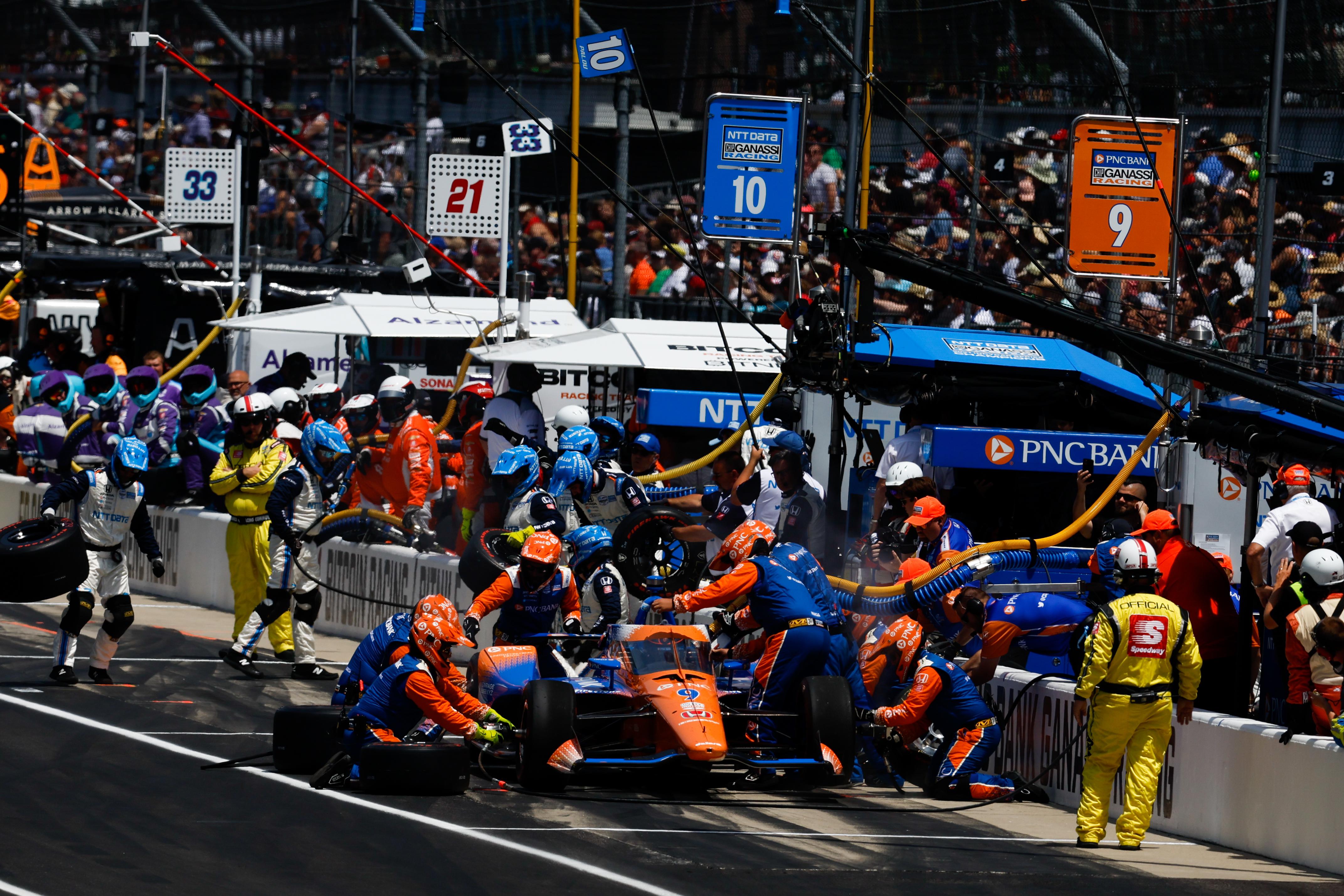 Scott Dixon's thoughts on his race-defining pitlane speeding penalty have already been recorded on The Race. After a year where his team has been in a state of flux with personnel not yet in place and Dixon hasn't been happy with the set-up approach at some races, this might have been a real jump-start for his season.
Instead, he's 60 points adrift of the championship lead when he might have led it.
For Alex Palou, his second place in last year's Indy 500 continued his momentum towards the championship. He had a similar average finish to Dixon at the end of the year but the double points were crucial at Indy.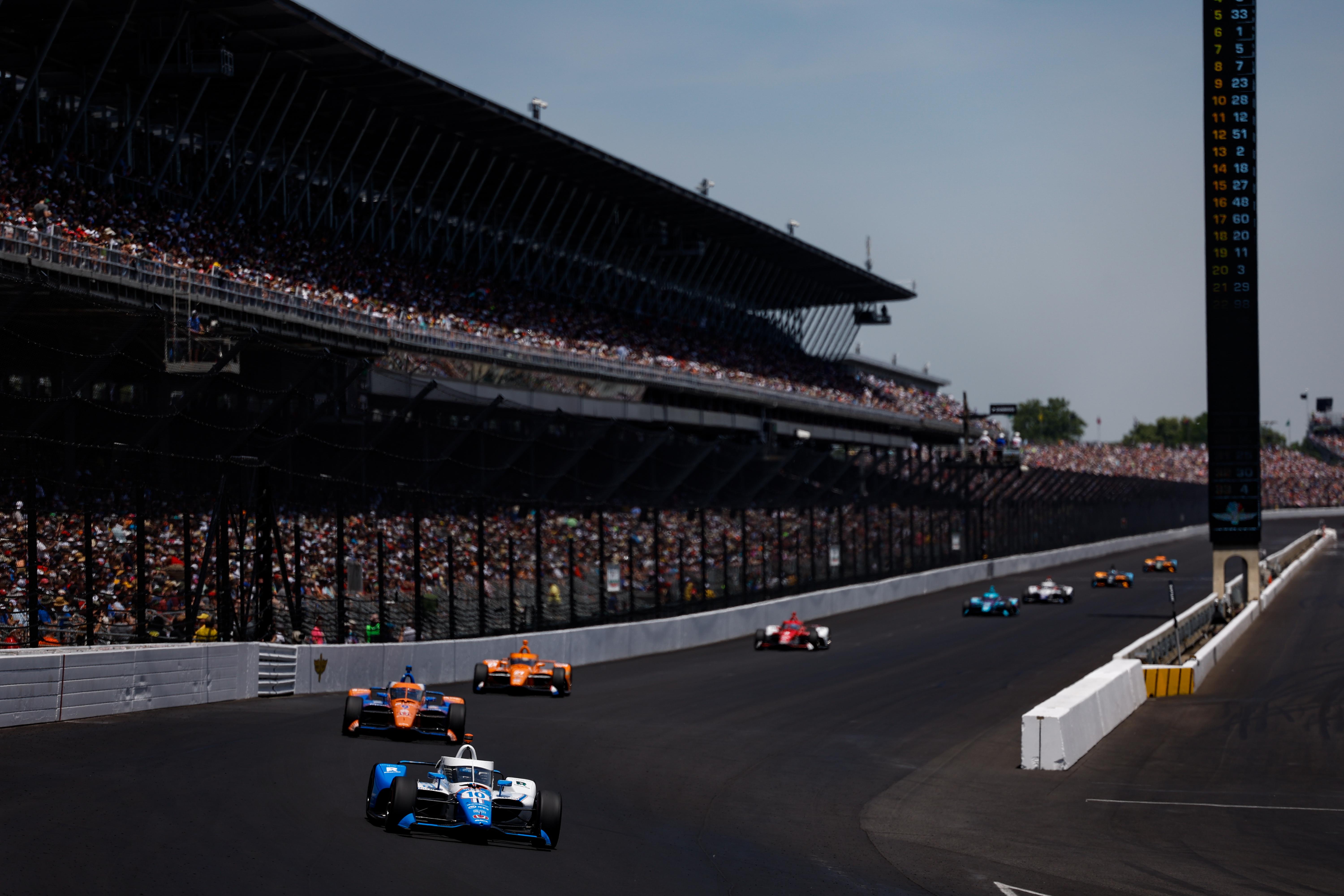 Although Palou didn't make an error like Dixon, the race was also costly, although he trails team-mate Ericsson by only 14 points, which can be easily overcome.
The fact that Palou fell foul of the same thing as Dixon last year – a caution closing the pits, meaning both had to stop in a closed pitlane and go to the back of the line – makes you wonder if Ganassi will note that next year.
In either race, no other big contender was caught out by this and it's robbed Ganassi twice. Stopping earlier would make sense as you can almost guarantee the 500 will have a caution that will equalise the field.
Romain Grosjean/Jimmie Johnson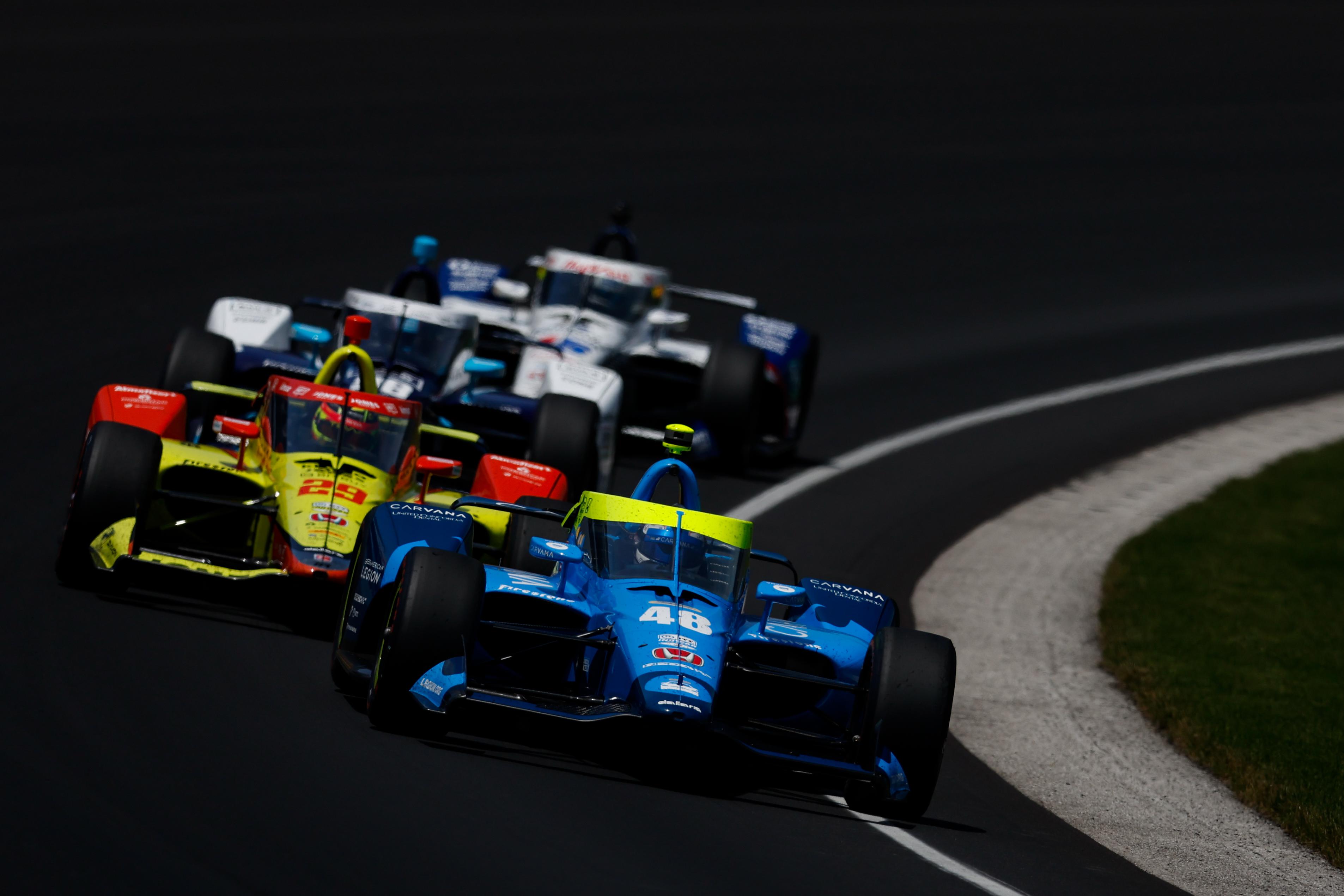 Jimmie Johnson was fantastic all month and Romain Grosjean was the top Andretti qualifier, but neither racers got the experience they needed, crashing out at Turn 2.
Johnson lost places at the start and continued to fall back with understeer. He overshot his pitbox and pitted two extra times to top off with fuel in a bid to move forward through strategy because overtaking was tough, which Dixon and Palou found in heavy traffic too.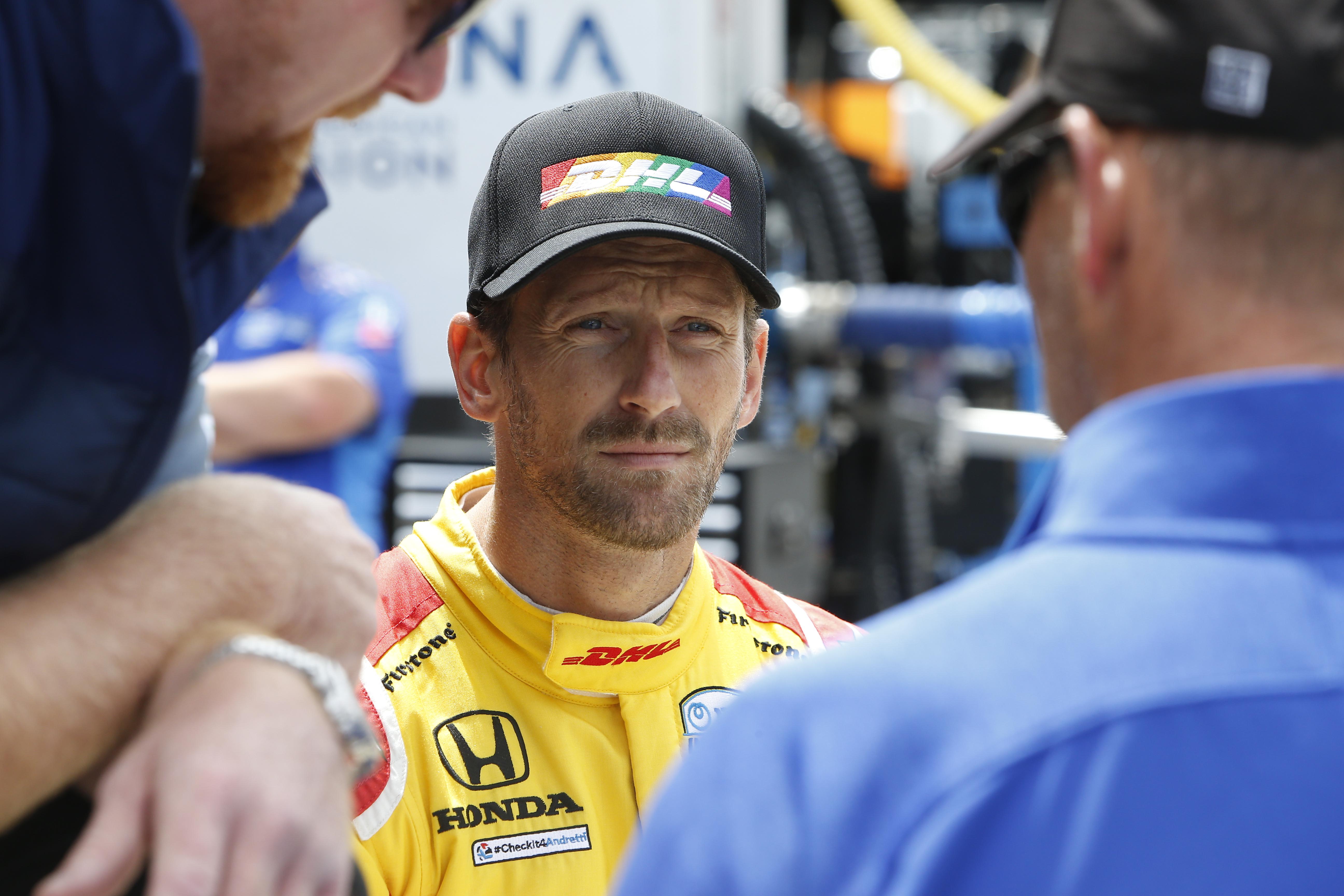 Grosjean was in a similar boat and had moved backwards from his ninth-place start before crashing.
Rossi showed what could have been achieved if he had kept it on the road and they had continued to work on the car, but really it's just the loss of laps that are costly in this scenario. The experience of race running is hard to simulate and recreate in practice.
Rinus VeeKay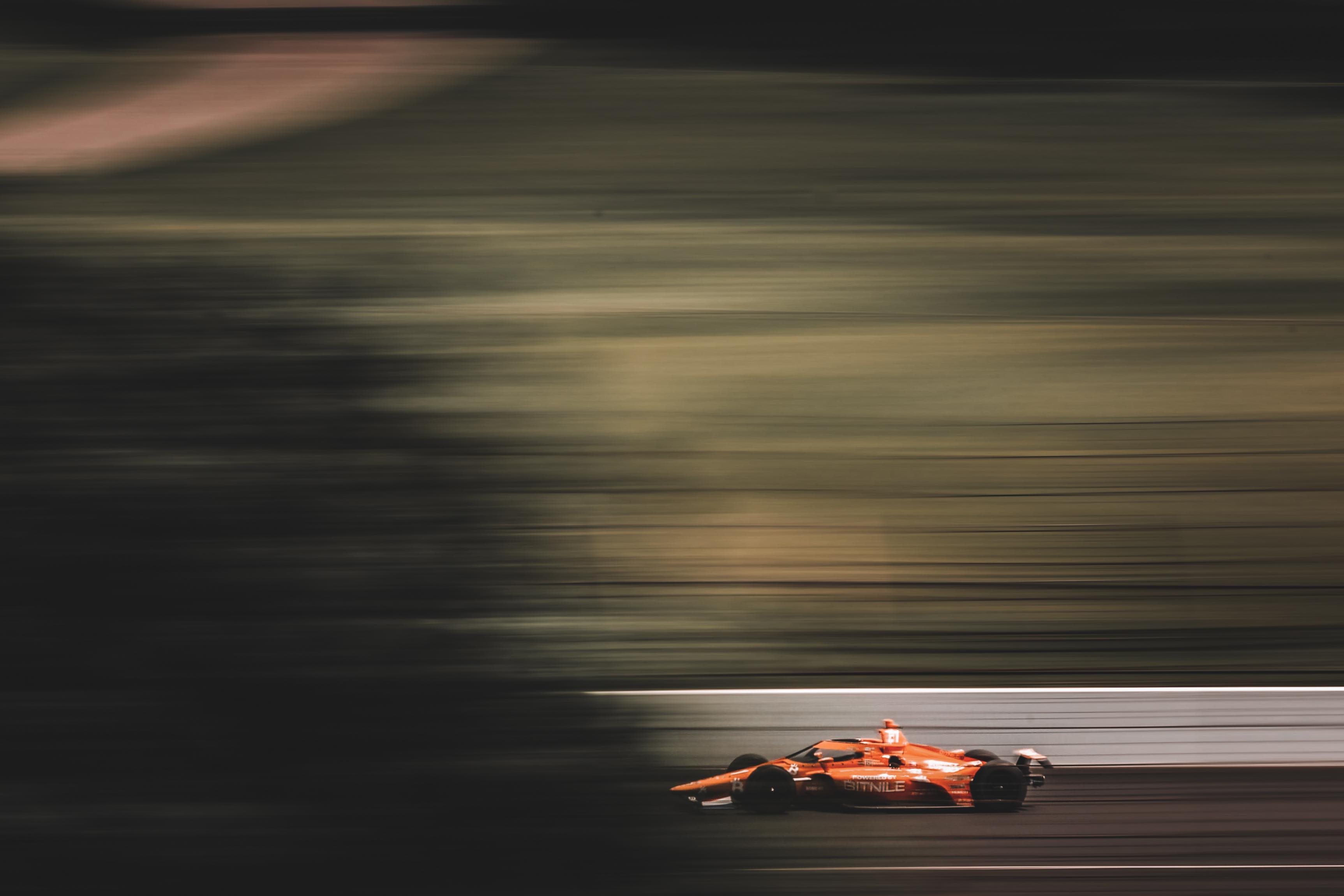 Rinus VeeKay was another driver who lost the rear in Turn 2 – the first one, in fact – early in the race when he looked to be in a great position saving fuel behind Dixon and Palou.
A top-five finish in the Indy 500 would have boosted VeeKay very close to the championship lead amid rumours McLaren is looking at whether he could replace Rosenqvist.
But a high-profile crash like that tends to make employers think twice.
This could still turn into a positive. The big question over VeeKay is if he will be able to perform at an elite level consistently given the right equipment. If he can bounce back from this hardship – unlike his poor second half of last season after a cycling crash – he might still persuade people he can deliver consistently and has the mental fortitude to become a future champion.
Penske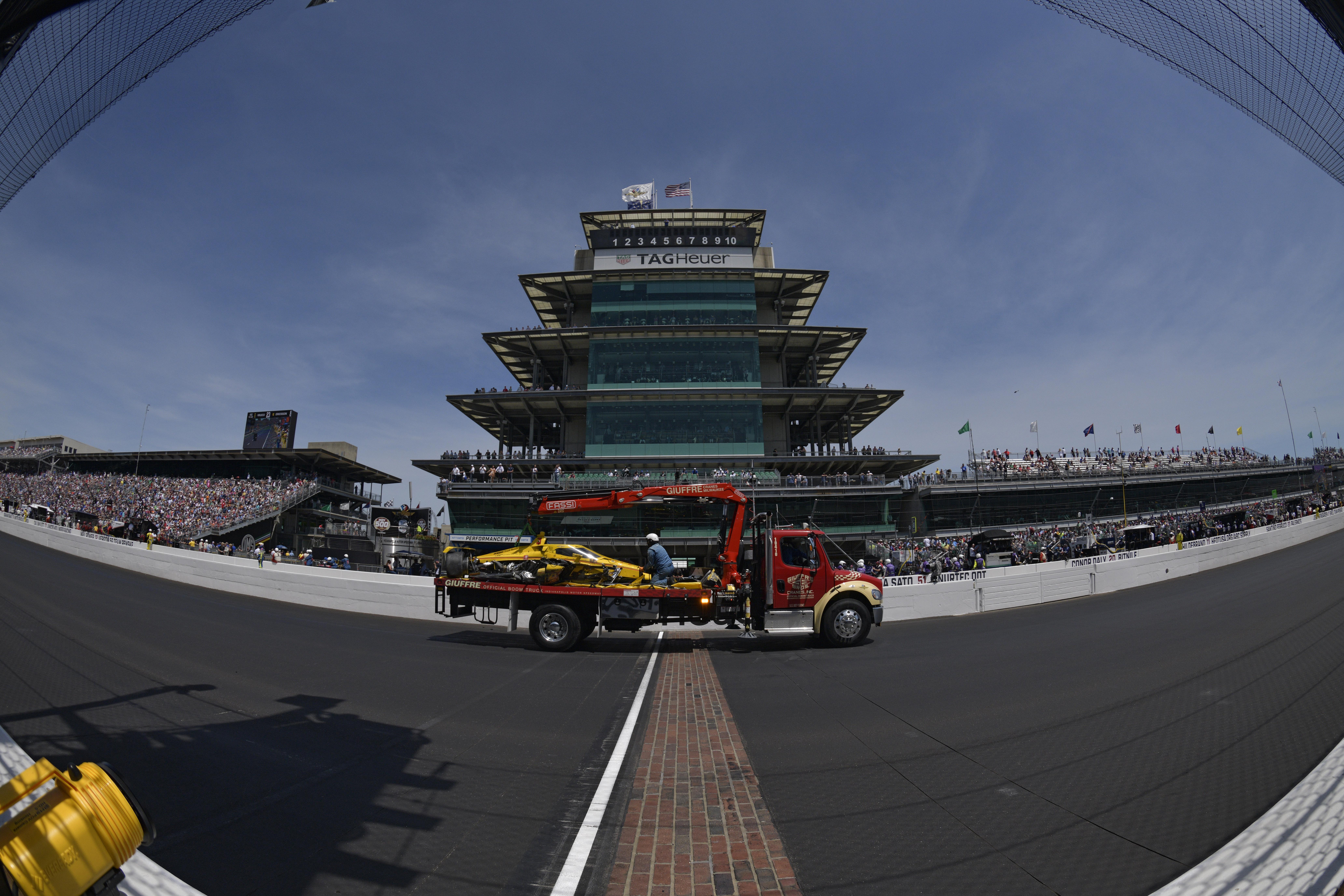 As a team, you have to aim to be the best of the cars using your powertrain, because then you are maximising what is in your control even if there's an engine deficit of some sort.
Penske didn't do that. It was beaten by Ed Carpenter and Arrow McLaren SP in qualifying, and then in the race it slowly took itself out of contention despite having all three cars in the top 10 at various times.
Will Power had a great start but his car was not good.
"When the car doesn't work on an oval, it's the worst day you can have," he said. By the time it was sorted at the end he'd lost too much track position.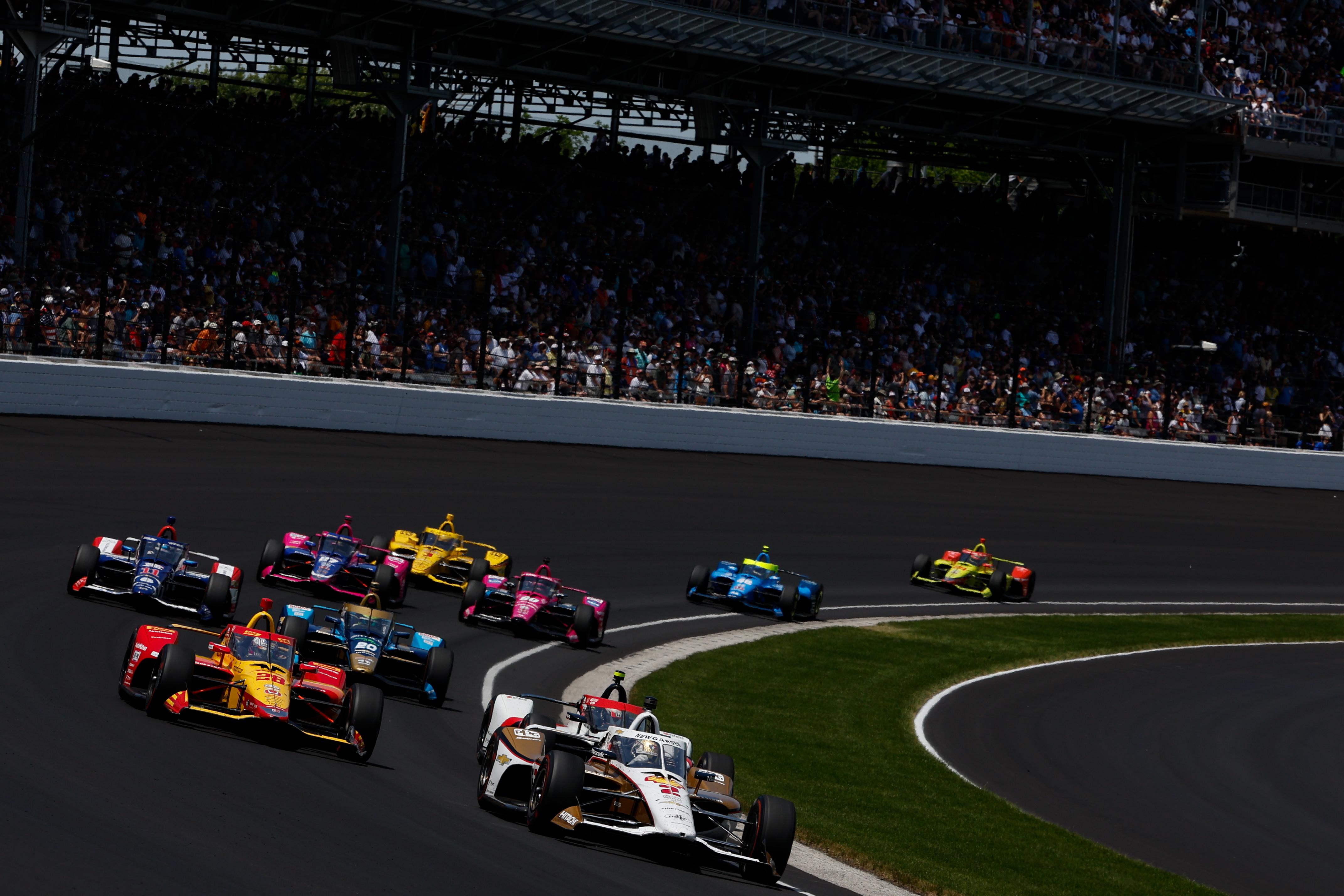 Josef Newgarden was the next emerging contender but fell from eighth with a stall in his pitstop, which dropped him well out of contention. He's not sure if that was a car issue or his own error, although Power also stalled in the pits and blamed himself.
Scott McLaughlin was the last Penske threat coming from 26th on the grid, having given up 15th in qualifying trying to improve to get in the Fast 12 right before inclement weather arrived.
He was just outside the top 10 when he crashed at Turn 3, suffering a "bruised ego" in his second Indy 500.
Thankfully for Penske after two previous poor Indy 500s, it's closer to the championship lead this year than before.