A double podium finish for Lorenzo Daretti, known as Trast73 in the final round of the MotoGP eSport Global Series means the Italian Yamaha rider is a three-time champion in the series and wins the champion's prize of a new BMW X4 M40i road car.
He previously won the 2017 and 2018 titles but entered the final round of this year's championship seven points behind defending champion Adrian Montenegro.
Daretti was the fastest in qualifying at the Circuit of the Americas with Suzuki's Cristian Montenegro second and just ahead of his brother Adrian.
At the start of the race, Pramac's Riccardo Bottaro got a good launch from fifth on the grid and went to take the inside line on entry to Turn 1. However, he went too deep into the corner and into the side of Adrian Montenegro and Andrea Saveri, known as AndrewZh.
That dropped the defending champion to 10th place but he recovered to fourth by the end of lap three and with a three second deficit to Jack Hammersley ahead of him.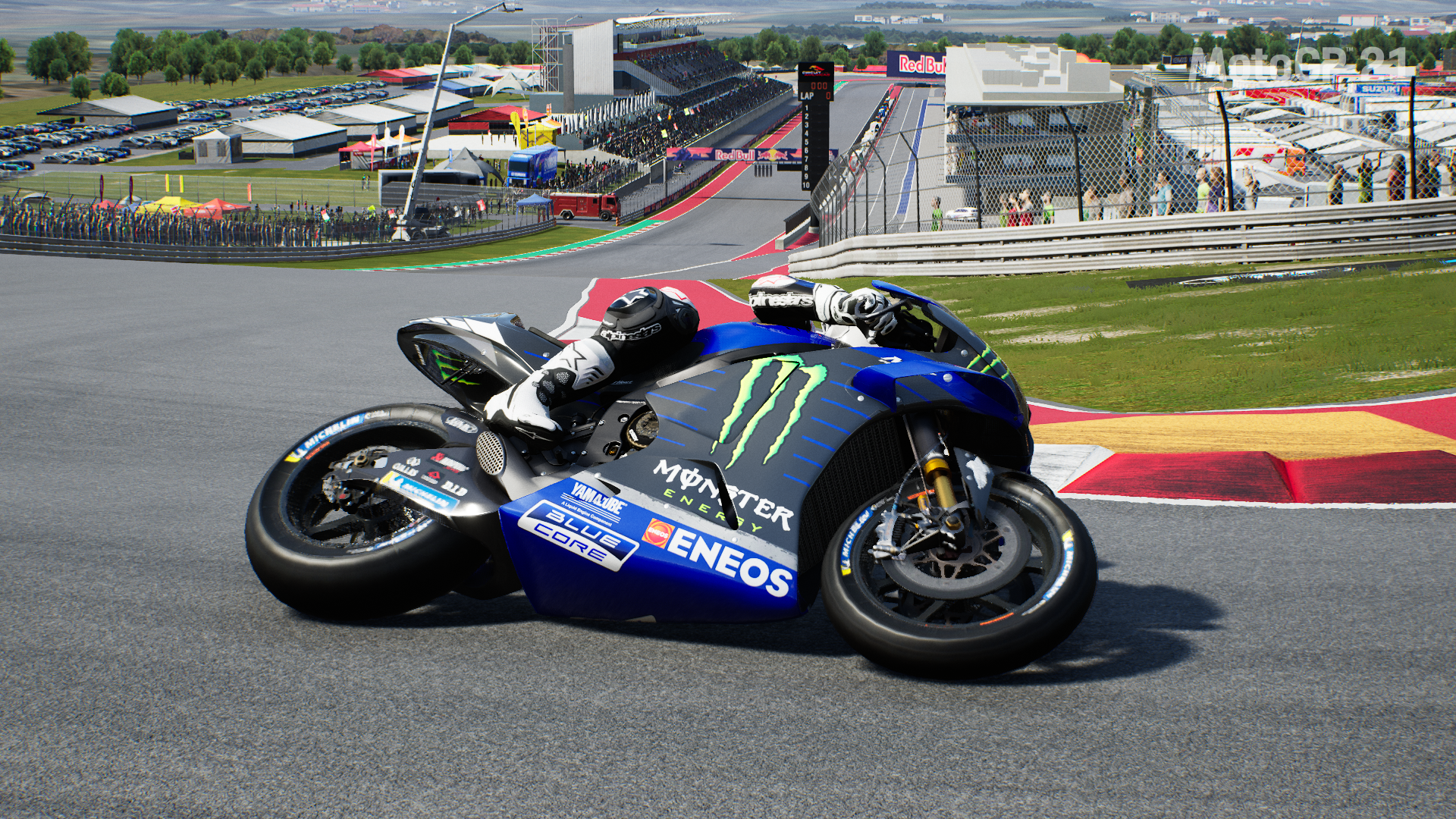 On the final lap, Adrian Montenegro got past Hammersley on the long run to Turn 12 to take the bottom step of the podium. But Daretti leading from start to finish meant he took the lead of the drivers' championship away from Adrian Montenegro.
A poor qualifying performance from the Repsol Honda rider meant Adrian Montenegro started the final race of the season in sixth place. Daretti qualified in second at the Ricardo Tormo circuit.
In the early stages of the race, Adrian passed his brother to move up to fifth place, but he got stuck behind Bottaro. Ultimately Adrian was unable to get ahead of Bottaro and on the final lap he broke too late and went into the back of the Pramac. As a result, Adrian Montenegro fell off his bike and dropped to sixth.
Second place for Piero Ricciuti and a race win for 2019 champion Saveri, combined with the fact that double points were awarded for both of the final races, meant Adrian Montenegro fell to fourth place in the drivers' championship and one point behind Saveri.
Daretti's sixth podium finish of the season with a third place finish in the final race meant he won the drivers' championship by a margin of 15 points to Ricciuti in second and 22 points to Saveri in third.