A tyre choice gamble by Frederik Rasmussen paid off and gave him his second win of the season in the F1 Esports Pro Championship.
His victory means that Red Bull has won half of the races in the season and has drawn level on points with Mercedes in the teams' championship.
It was 2019 F1 Esports champion David Tonizza who took pole position at Spa, with Rasmussen 0.012s slower in qualifying and starting the race from second on the grid.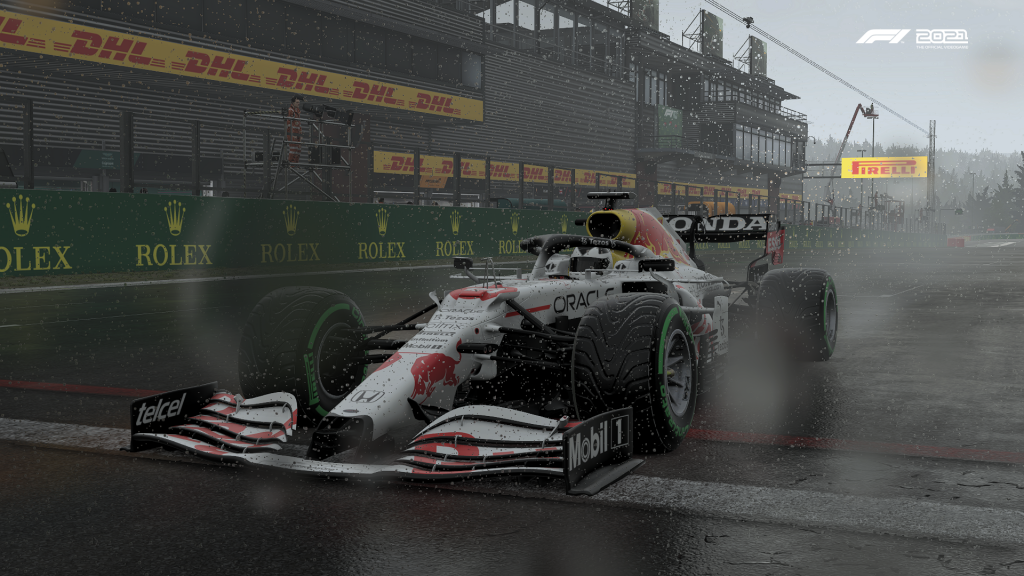 Crucially Rasmussen was the only driver in the top 10 to start on the intermediates whereas everyone else started on the full wets. All the drivers from 11th downwards, however, also started on the green-walled intermediate tyre.
Rasmussen's move looked to backfire initially as he dropped to seventh by the end of the first lap and then he lost a further position to Daniele Haddad on the second lap.
But at the end of lap seven of 15 the majority of the wet tyre runners changed over to the intermediates. The tyre change put intermediate-tyre starters Rasmussen, Marcel Kiefer and points leader Jarno Opmeer into the top three positions on track, with Tonizza two seconds behind the Dutchman in fourth.
Plenty of activity in the #F1Esports pit lane!

As the drivers on Inters begin to claw back time, the Wet runners come in. After the stops, it's now a @redbullracingES 1-2 🤝

📺 https://t.co/iWQxK7azJw
📺 https://t.co/bBycBgcRVD pic.twitter.com/Yn9edNlL67

— Formula 1® Game (@Formula1game) October 28, 2021
The frontrunners maintained their positions until the final lap when Kiefer, who was five seconds behind his Red Bull team-mate, was passed by Opmeer for second place at the end of the Kemmel straight.
Tonizza, on his fresher intermediate tyres, was also able to clear Kiefer at the final chicane to take third place.
Kiefer maintained track position on Alpine's Nicolas Longuet to ensure that Red Bull scored 37 points – more than any other team in that race.
As such Red Bull and Mercedes both have 140 points with half of the season completed, 44 points ahead of Aston Martin in third.
Opmeer extended his lead in the drivers' championship and is the only driver with a triple=figure points count on 101 points.
Lucas Blakeley, who finished in sixth place at Spa after starting on wets, is still second in the drivers championship with 87 points but now only nine ahead of Rasmussen.