Defending champion Jarno Opmeer took the lead of the F1 Esports drivers' championship back from title rival Lucas Blakeley after scoring his third race win of the season.
In qualifying, neither of the top two in the championship started from the front row as it was Alpine's Nicolas Longuet on pole and Bari Boroumand for McLaren in second, separated by 0.001s in qualifying.
Opmeer started from third on the grid with title rivals Frederik Rasmussen in fifth and Blakeley down in eighth.
Boroumand was one of the few drivers to start on the soft tyres whereas those around him opted for the medium compound. The gripper tyres meant he got a better launch from the grid and passed Longuet for the lead of the race into Turn 1.
The McLaren driver had a lead of over three seconds when both he and Longuet pitted for the other tyre compound. However, a one-lap undercut by Opmeer meant he jumped Longuet during the pit phase and was only two seconds behind Boroumand when the latter exited the pits.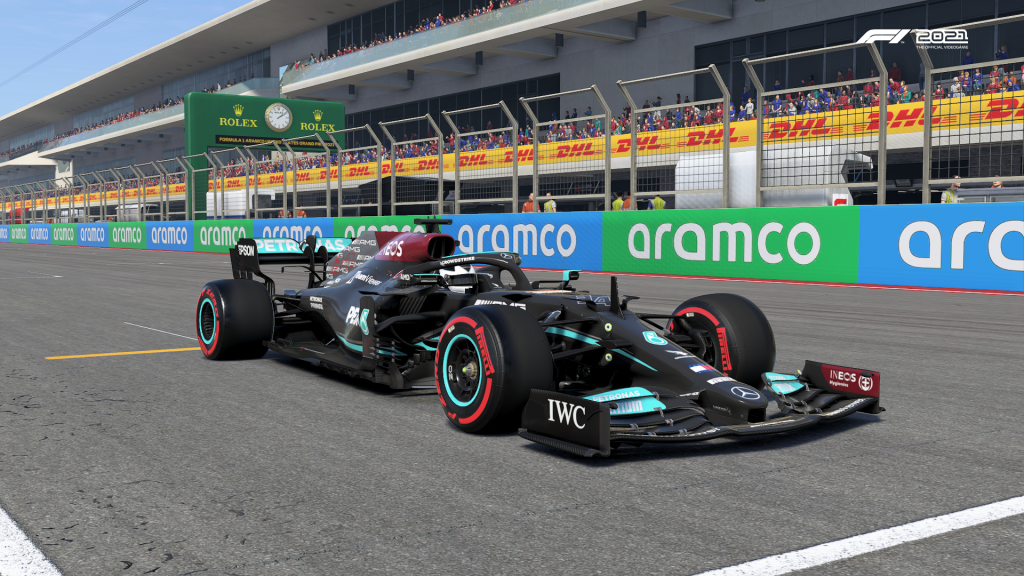 As he was now on the slower compound of tyres, Boroumand was unable to keep track position as Opmeer, Longuet and Rasmussen all overtook him before the end of the race.
For the majority of the race Longuet deliberately kept behind Opmeer and waited to take the lead in the closing stages of the race. The Frenchman took first place into Turn 12 on the penultimate lap, leaving him vulnerable to a DRS pass on the final lap.
WOW! WHAT A LAP 🏁 😲😲

It's #F1Esports VICTORY for @jarno_opmeer at @COTA – wow, that last lap action!

👏👏👏👏 pic.twitter.com/G7Kbnrb4s9

— Formula 1® Game (@Formula1game) November 25, 2021
However, Longuet decided to tactically give up first place and went to brake just before the DRS detection point on the final lap and let Opmeer past – the intention being Longuet would have DRS to immediately re-pass the Mercedes driver after the corner.
The Alpine driver left his move too late, however, and dropped to third place but still didn't have the benefit of DRS, in effect handing the race win to Opmeer and second place to Rasmussen.
Behind fourth-placed Boroumand, Ferrari's David Tonizza and Blakeley completed the top six, the latter making use of an undercut strategy.
Eight points for the Aston Martin driver wasn't enough to hold onto the drivers' championship lead as he sits on 135 points, five behind Opmeer. Red Bull's Rasmussen is still in contention with 132 points.
In the teams' championship Mercedes still leads the way with 222 points, 23 ahead of closest challenger Red Bull, which is looking for its third F1 Esports teams' championship in a row.
The final three races in the F1 Esports Pro Championship will be contested on December 15 and 16.