Nicki Thiim and Aston Martin snatched The Race All-Star Series – Powered by ROKiT Phones Pro Cup championship titles from Esteban Gutierrez and Mercedes in a hugely dramatic Silverstone finale.
Though Mercedes looked hard pressed to overturn Aston's advantage in the teams' standings, it appeared well-placed for the drivers' crown with Gutierrez going into the event.
It swapped out Anthony Davidson for Stoffel Vandoorne – fresh from winning the latest Formula E Race at Home Challenge round just beforehand – in its second car for the decider.
Mercedes then scored a controlled 1-2 with Gutierrez and Vandoorne in the opening Silverstone race after fending off an initial challenge from Williams's Agustin Canapino.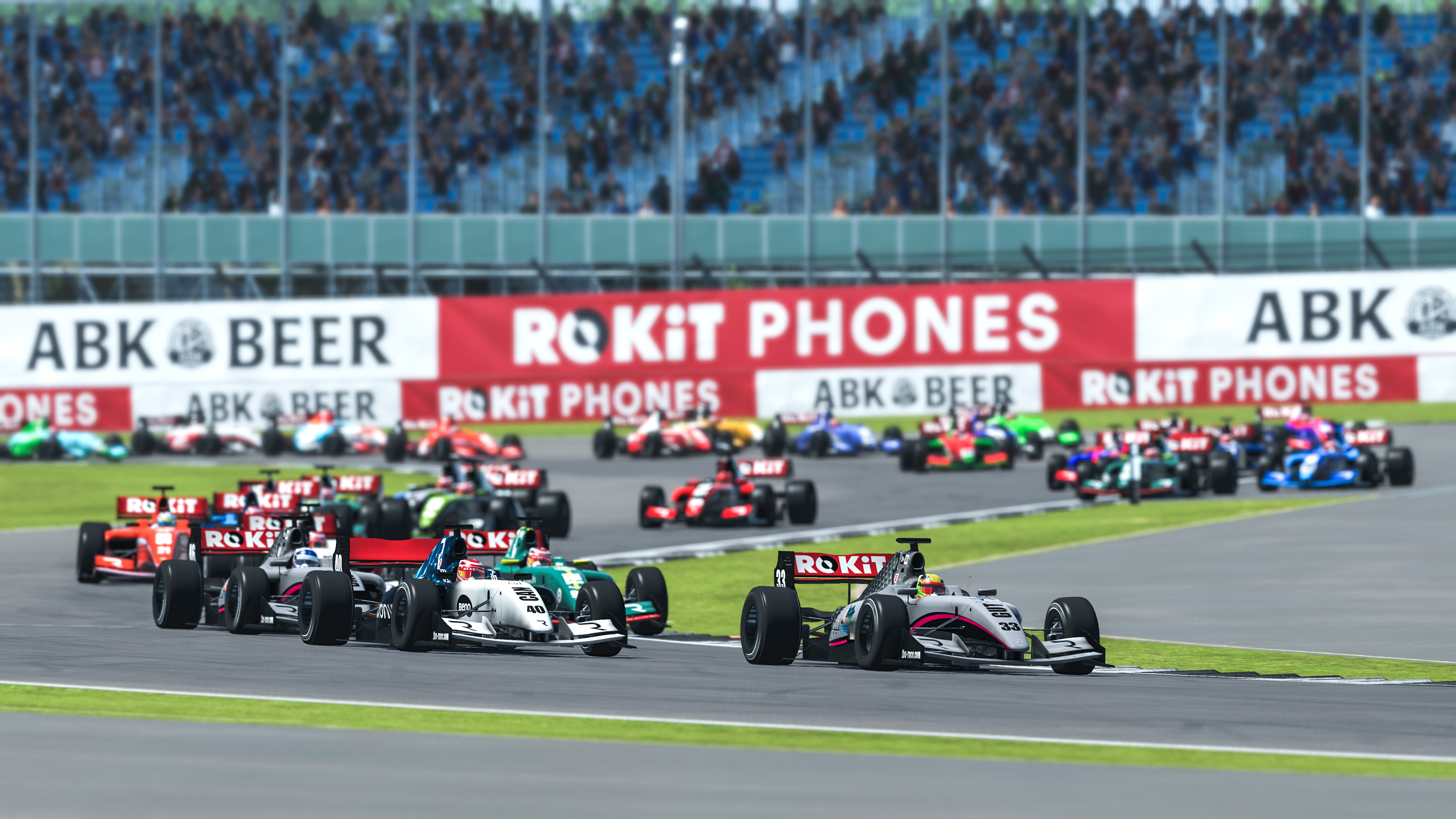 But Aston stayed right in the hunt as Thiim and Charlie Eastwood overcame Canapino to finish third and fourth.
Gutierrez still looked comfortable in the drivers' standings going into the reversed-grid finale only to retire, reporting that his game had crashed before the start.
Thiim had to reach the top 10 to overhaul his absent rival's score. He made it there, lost places again in an incident, but then gained them back by avoiding a wild crash featuring Vandoorne and Canapino among others.
That brought Thiim up to ninth place and allowed him to claim the drivers' title by five points.
Despite Eastwood being sent flying in a massive early accident, Aston – which didn't win a race during the season – was able to beat Mercedes to the teams' crown too.
At the front in the reversed-grid race, Seb Priaulx secured the win by winning an early dice with Daniel Rowbottom. Job van Uitert completed the podium.