Factory Aston Martin GT driver Nicki Thiim admitted he was surprised by just how satisfying winning the Pro Cup title in season two of The Race All-Star Series – Powered by ROKiT Phones was.
Thiim snatched a shock championship victory in Saturday's finale by charging through to ninth in the reversed-grid race, allowing him to overhaul Mercedes driver Esteban Gutierrez's points lead. Gutierrez had to miss the final race due to a technical problem, having won the night's opener.
"It's surprising how good this feels!" said Thiim, whose Aston team also beat Mercedes to the title in its first major esports project.
"You really have to work hard, especially with the calibre of the drivers taking part.
"If you don't practice, you have no chance."
Mercedes had scored a 1-2 in the opening race with Gutierrez and Stoffel Vandoorne – who had replaced Anthony Davidson for the finale.
"It was one of those freak accidents – just driving down the straight and before I knew it I was doing a barrel roll over the bridge" :: Charlie Eastwood
But Aston's third and fourth places with Thiim and team-mate Charlie Eastwood put it 29 points clear of Mercedes in the teams' battle at that point and kept Thiim within 21 points of Gutierrez with 50 available in the final race.
Neither Aston driver won a race during the season, but Thiim and Eastwood were extremely consistent and between them took 10 top five finishes.
"We worked hard to be ready for the final and the first race went to plan with a 3-4," Thiim added.
"We needed to race through the field in the second race and that has been our strength so we were feeling good."
Thiim was caught up in a crash in the first few corners but still managed to complete the first lap on the brink of the top 20.
He spent much of the race battling to get into the top 10, before achieving that when another multi-car incident on the straight between Woodcote and Copse elevated him to ninth.
"It was really unfair for Esteban that he could not start, but still with all the crashing in the first laps it was not easy," said Thiim.
"The last couple of laps the engineer was keeping me updated so I knew what I had to do. It was great to finally win it."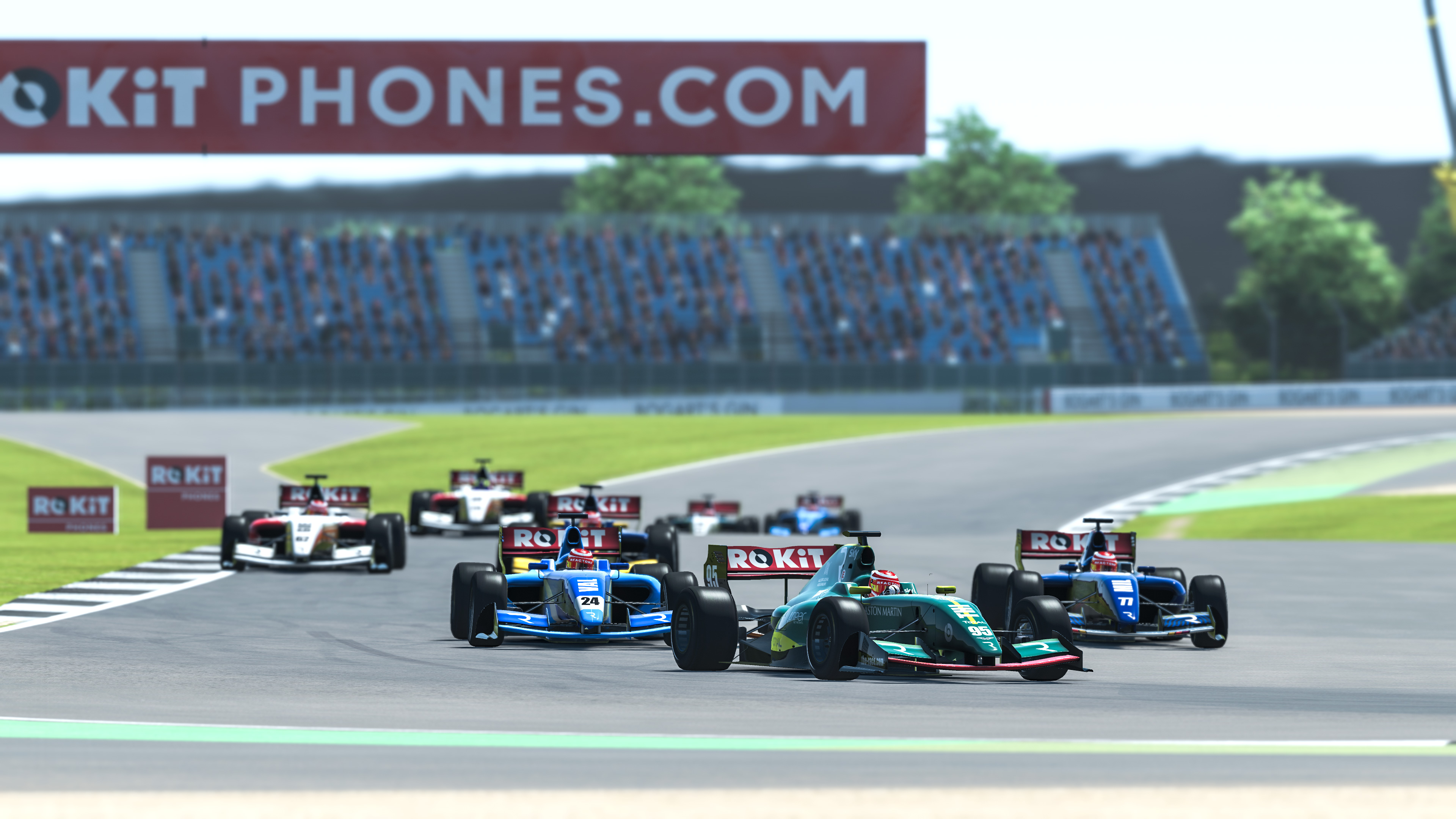 Eastwood was also charging through the field early in race two, but had a huge crash on the way out of the Becketts complex took him out of contention.
"Just staying out of carnage for the whole championship was going to be difficult and it was one of those freak accidents – just driving down the straight and before I knew it I was doing a barrel roll over the bridge and down to Stowe, so that definitely wasn't ideal!" said Eastwood.
"But what a result. A great job by Nicki as well. We're absolutely buzzing, everyone was going pretty mental in the Discord."