Bono Huis and Mercedes-AMG Petronas Esports secured the Sim Masters titles in The Race All-Star Series – Powered by ROKiT Phones with fourth and 19th places in the final round.
Huis' closest championship rival, Jernej Simoncic, beat him in both races but not by enough to make up the points deficit.
Kuba Brzezinski, who was second in the championship before the final round, was unable to take part due to a personal commitment – putting the focus on Huis versus Simoncic for the title.
It was Gergo Baldi who took a surprise pole position for the first of two races around Silverstone, with Yuri Kasdorp also beating the two championship protagonists.
Huis started in fourth place, one spot behind Simoncic, but overtook him on the opening lap down the inside of Village corner.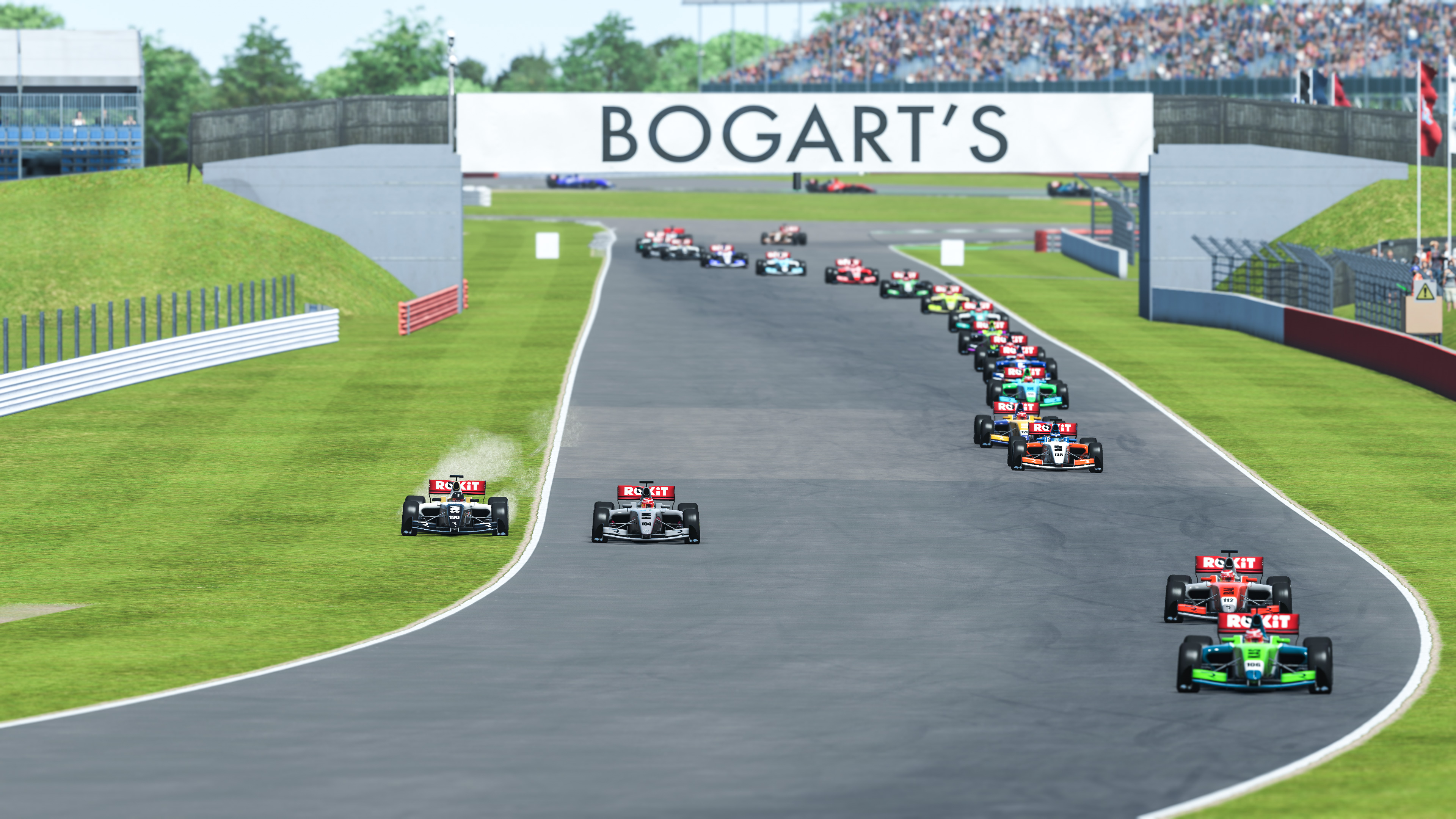 The two of them continually scrapped for the final podium place, so much so that they dropped back by three seconds to the top two.
On the penultimate lap though Simoncic made the decisive move as he overtook Huis down the inside of Brooklands to seal third place.
Huis therefore finished fourth, a few seconds behind race winner Kasdorp – who had found his way ahead of Baldi.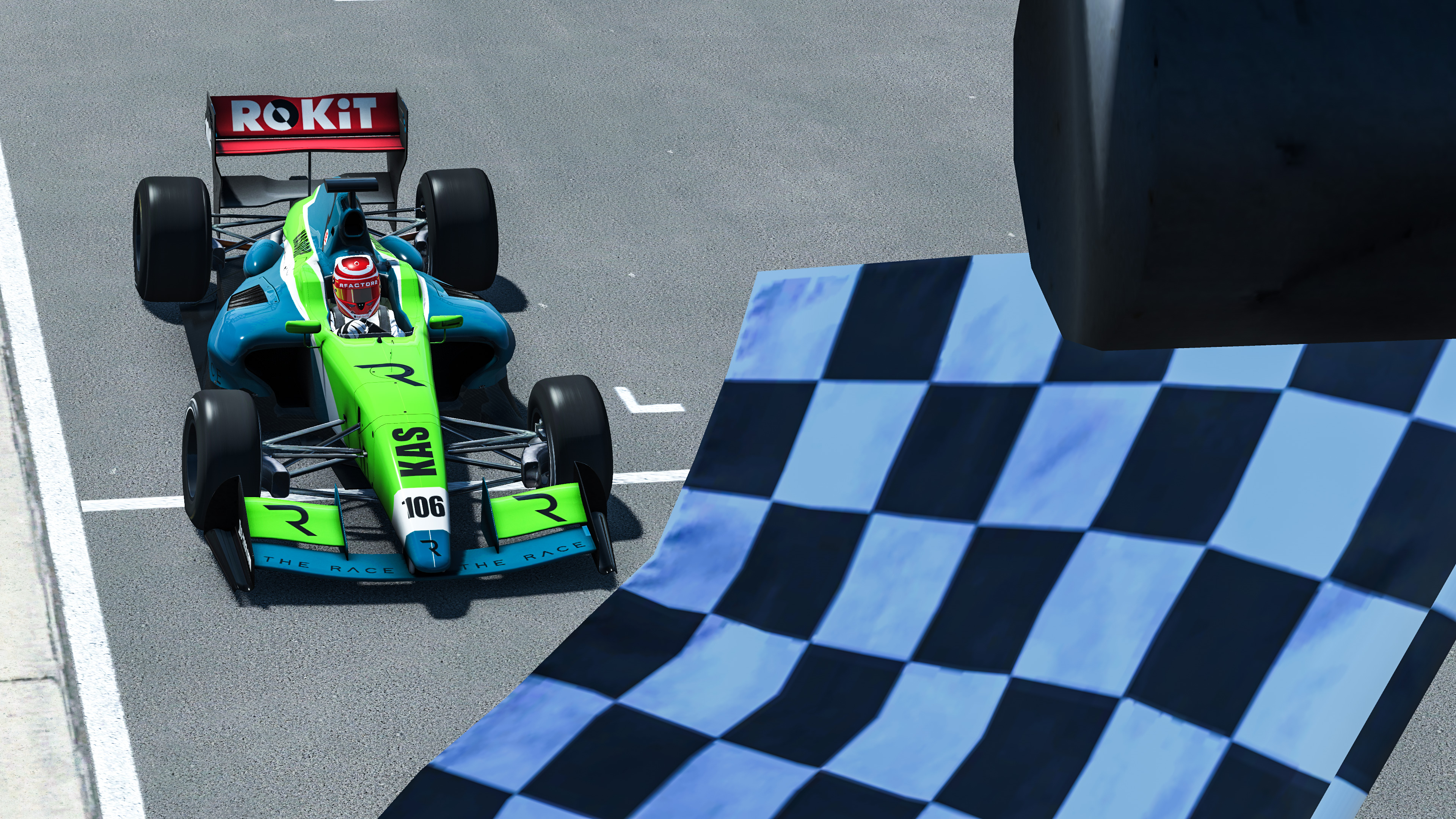 The results of the first race cut Huis' points lead over Simoncic down from 21 points to 17.
It meant for Simoncic to win the championship, he needed to finish in 16th assuming Huis didn't finish.
The reverse grid race meant they started in 24th and 25th, with Huis starting ahead of his rival.
The opening lap crashes affected both drivers, with Huis getting directly caught up and going underneath airborne cars, while Simoncic took to the grass and cut The Loop and Aintree corners.
Simoncic rejoined the track in 19th, just one place ahead of Huis.
The Burst Esport driver was unable to pull away from Huis as they made their way up the order together.
Simoncic crossed the line in 18th, but that was just one position ahead of championship winner Huis as Simoncic's Burst Esport team also missed out on the teams' title to Mercedes.
The battle between the other Burst and Mercedes driver was going on further up the road, with Mercedes' Brendon Leigh finishing the reversed-grid race in seventh and one place behind Burst's Michi Hoyer.
Kamil Pawlowski started the reversed-grid race from pole position and won it, with Petar Brljak in second having passed Kevin Siggy.