A sponsor has reportedly dropped NASCAR driver Darrell 'Bubba' Wallace after he appeared to 'rage quit' the NASCAR iRacing Pro Invitational event at Bristol on Sunday.
Richard Petty Motorsports driver Wallace clashed with Clint Bowyer during the 150-lap race eventually won by Hendrick Motorsports driver William Byron.
Wallace was on the high side of the race track but Bowyer appeared to move up from the bottom lane, leaving Wallace nowhere to go as he clipped Bowyer.
Bowyer then appeared to hit Wallace on purpose, and Wallace then exited the game as Bowyer blamed him for the incident on NASCAR's live broadcast on Fox TV.
In his stream of the race on his Twitch channel, Wallace said: "That's why I don't take this shit serious. Peace out!", concluding the broadcast seconds later.
He also said on Twitter: "Bahaha I'm dying at my mentions right now…I ruined so many peoples day by quiting..a video game.
"Bahaha. A video game. Damn quarantine life is rough."
Blue-Emu is a company which retails pain relief products, and is heavily involved in NASCAR. During the Pro Invitational series it has also sponsored series regular Landon Cassill.
It has sponsored Wallace in real-life one-off races and short spells, but its executive vice president Ben Blessing accused Wallace of being like his "13-year-old son" after his actions at Bristol.
GTK where you stand. Bye bye Bubba. We're interested in drivers, not quitters.

— Blue-Emu (@BlueEmu1) April 5, 2020
"We aren't sponsoring Bubba anymore," Blessing told The Action Network. "Can you imagine if he did that in real life on a track?
"We thought this was a blessing in disguise for us. But then you find out that you aren't sponsoring a NASCAR driver, you are sponsoring someone like my 13-year-old son who broke his controller playing some game where he builds houses."
Wallace is yet to comment further than his tweets.
The Action Network claims that Richard Petty Motorsports will not charge Blue-Emu for Wallace's sponsorship for that race.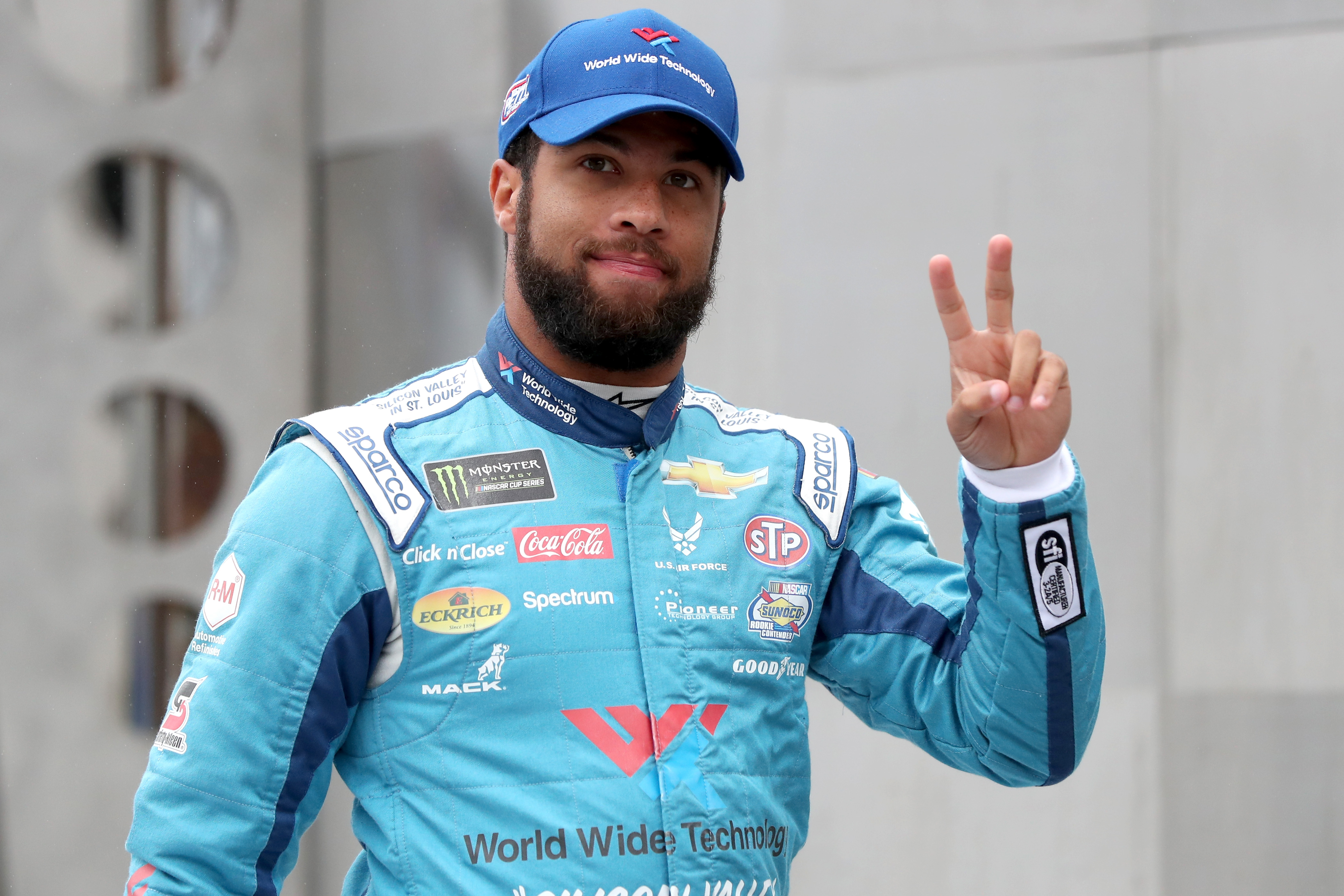 The Race says:
Esports is causing blurred lines that need consideration
What will be lost in all of this is that Bowyer was to blame for the crash, which has made Wallace look like the bad person after quitting.
Had Wallace not tweeted so openly about his actions, he would not have been vilified and likely not dropped by the sponsor, as literally hundreds of drivers rage quit iRacing contests every day, and an equal number of real-life stars have done the same when things haven't gone their way.
The current coronavirus situation has left fans thirsty for competitive action, and series have to capitalise on that by showing off their stars on virtual platforms.
But what viewers need to remember is this is an opportunity for drivers to let off steam and just be themselves. Take Max Verstappen – he's employed as a Red Bull driver – and his esports activity is his business. He shouldn't be subjected to the same pressure as he is on a real-life race track just because he races in esports under his own name.
Sometimes you have to remember that these drivers are humans, and simracing is – for 99% of real racers – a bit of fun. They shouldn't be judged so harshly.
That line blurs when drivers are paid to contest in esports, which is where Wallace has fallen foul. But he has been made into a supervillain for something many other drivers have done. The sponsor element has made this another story altogether.