World Rally and World Rallycross champion Petter Solberg will join five confirmed Formula 1 drivers and other sports stars in F1's Virtual Grand Prix this weekend.
Solberg, who won the WRC title with Subaru back in 2003 and a pair of WRX titles in a Citroen DS3 in 2014-15, will team up with Renault F1 junior Christian Lundgaard in the French marque's line-up for the race.
Solberg has accrued recent simracing pedigree in the Legends Trophy, winning the reverse-grid race in the most recent round.
This weekend's Virtual GP will be held in place of the real-life Dutch GP, which had been scheduled to make its F1 return on May 3 before the coronavirus outbreak put the season on hold.
As Zandvoort isn't present on the F1 2019 game, Brazilian GP venue Interlagos has been selected instead in a fan vote and will play host to a 28-lap race.
Charles Leclerc, who won the past two Virtual GPS for Ferrari, is among the F1 drivers confirmed to be participating this weekend, alongside Alfa Romeo's Antonio Giovinazzi, Red Bull's Alexander Albon and the Williams pairing of George Russell and Nicholas Latifi.
Leclerc will be joined at Ferrari by Enzo Fittipaldi, a member of the Scuderia's junior programme.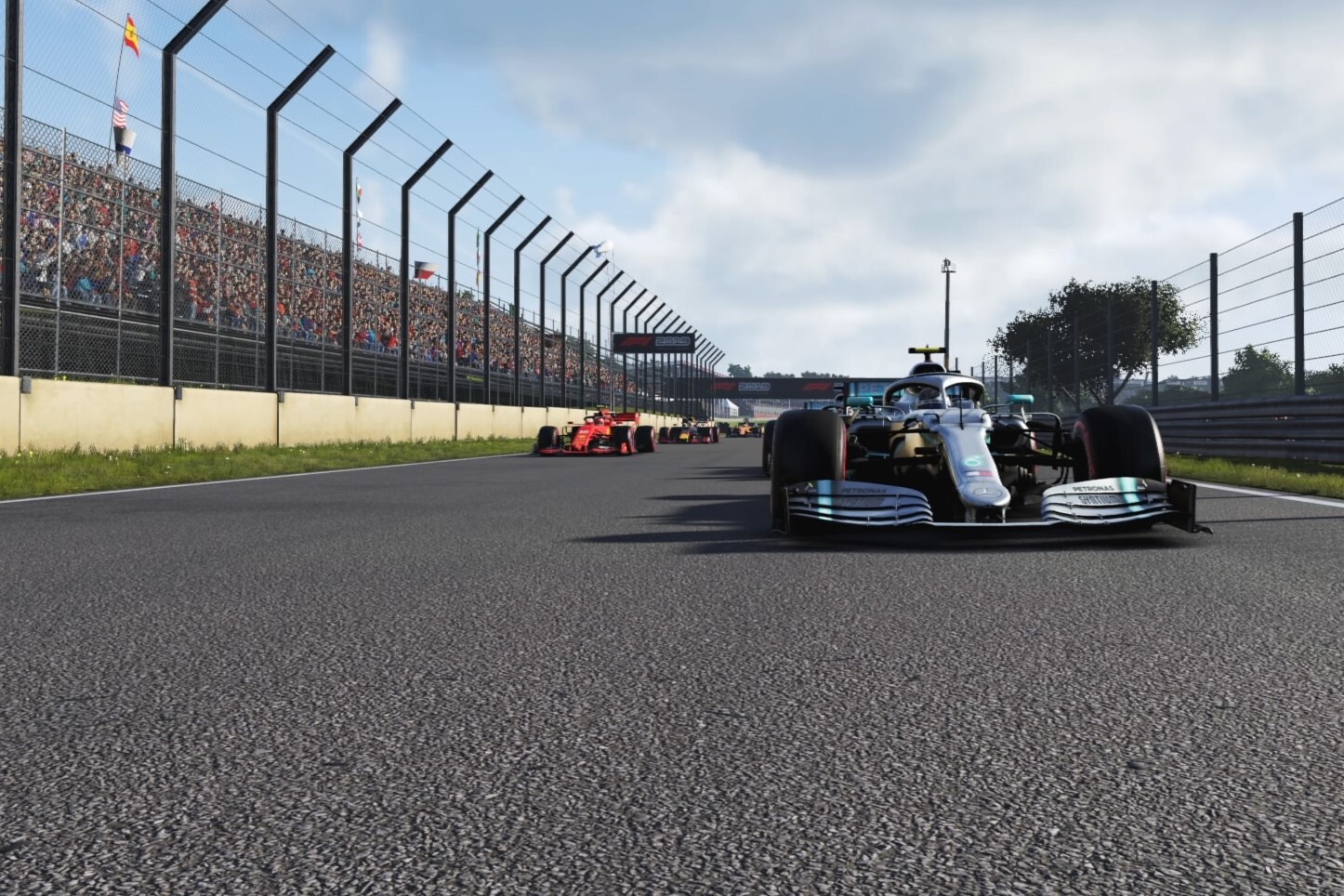 There will be two cricketers on the grid, with Ben Stokes – who will race alongside Albon at Red Bull – joined by fellow top English cricket player Stuart Broad over at AlphaTauri.
The race will also feature a top-level footballer in AC Milan and Italian national team centre-back Alessio Romagnoli, who will likewise race for AlphaTauri follows in the footsteps of the likes of Thibaut Courtois and Ciro Immobile in participating in a Virtual GP.
FIA F3 racer David Schumacher, son of F1 grand prix winner Ralf, will make his Virtual GP debut with Racing Point, joined by YouTube personality Jimmy Broadbent.
"We are delighted that so many fans are watching and engaging with the F1 Esports Virtual Grands Prix. The viewership continues to go from strength to strength, outlining the growing success of the races and the wider potential of Formula 1 in esports," F1's head of esports Julian Tan said.
"We are thrilled to welcome more personalities from outside the world of F1, to complement our strong F1 and motorsport driver grid, and use this opportunity to cross-pollinate with other sports as we all stand together to give fans something to cheer about during these uncertain times."