IndyCar driver Felix Rosenqvist says he received "15 messages" to advise fellow real-life professional drivers on how to get set up for sim racing, as he impressed in The Race's All-Star Esports Battle.
Chip Ganassi Racing driver Rosenqvist is a regular sim racer, and emerged as the best real-world racer in Sunday's showdown. He finished seventh at the Nurburgring Grand Prix-based event, driven in rFactor's Formula ISI 2012 single-seaters.
He had been due to race at St Petersburg in the IndyCar season opener, but it was cancelled alongside the Australian Grand Prix on the same weekend.
Rosenqvist believes the coronavirus outbreak and the resulting race cancellations will only lead to further interest in alternative racing.
"I think it's the perfect storm for sim racing," ex-Mahindra Formula E driver Rosenqvist told The Race.
"I think that community has the break they deserve. I got 15 messages from real racing drivers asking what kind of stuff to get, 'I want to get a simulator', I tried to help everybody out to order the right stuff.
"So you can see there is a big interest among real racing drivers and fans. Sim racing is definitely growing and it couldn't be a better time right now."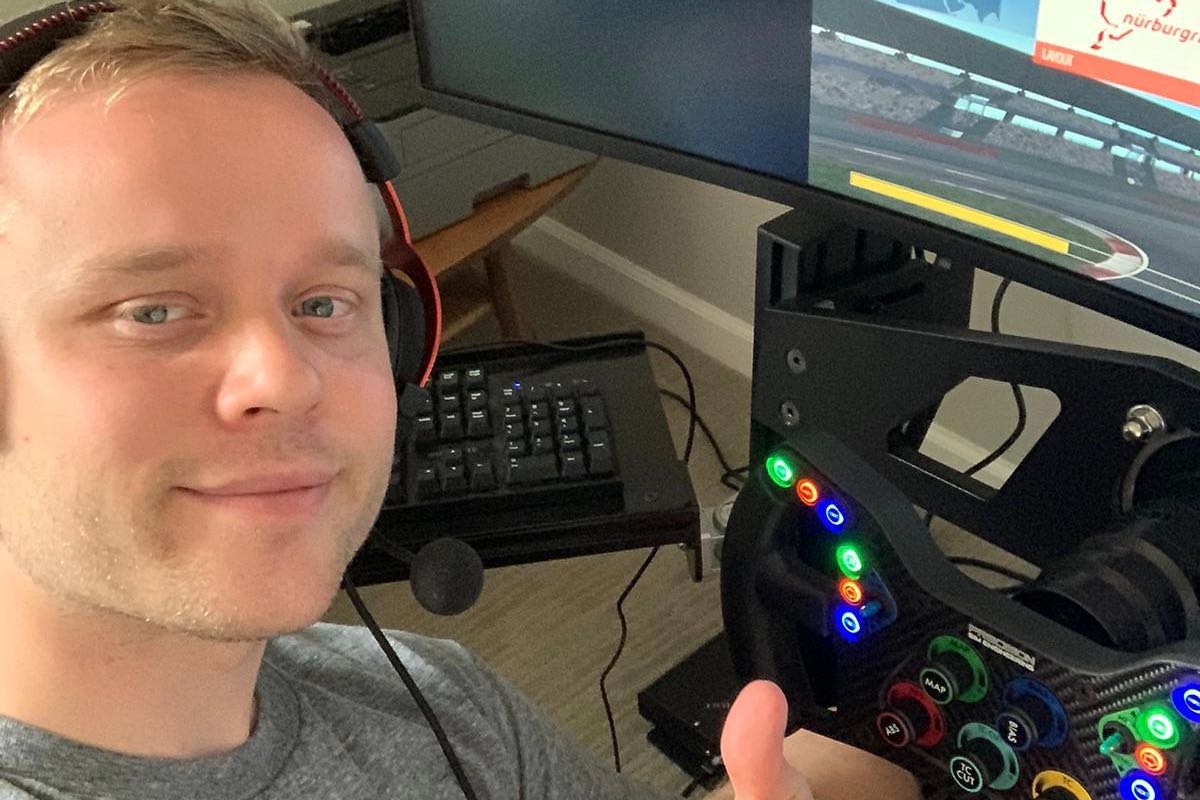 Swedish driver Rosenqvist spent the 2019 season battling with Colton Herta for the title of IndyCar's rookie of the year, the former shading it despite Herta's two race wins.
Herta was the second-highest placed real-world driver in the All-Star Esports battle, but said that it is still difficult to edge the sim racers because of the seat time needed.
"It was nice to be second of the real drivers but to be honest I can run the sim for a month and I'll never be as good as the regular sim guys," said Herta.
Rosenqvist added: "To close the gap to the pros… honestly the gap was smaller than I thought.
"But to get those final two or three tenths, there's a few tricks here and there always, seat time, just the practice we got before the race you improve tenth by tenth all the time.
"It's like everything, if you want to be a pro you have to spend the time."
Herta has confirmed he will be racing again during the break, while Rosenqvist may have to wait to return to sim action while he replaces his current simulator set-up.