English Premier League high flyer Wolverhampton Wanderers FC has revealed its livery for the 24 Hours of Le Mans Virtual event.
The team, which achieved its highest ever Premier League position with seventh place in the 2018/19 campaign and currently sits sixth ahead of the current season resuming, has teamed up with World Endurance Championship regular Gulf Racing. The newly formed squad will be known as GR Wolves Racing.
Its Porsche 911 RSR GTE will feature the famous wolf head logo of the club and the amber and black colours that the team has played in since 1891.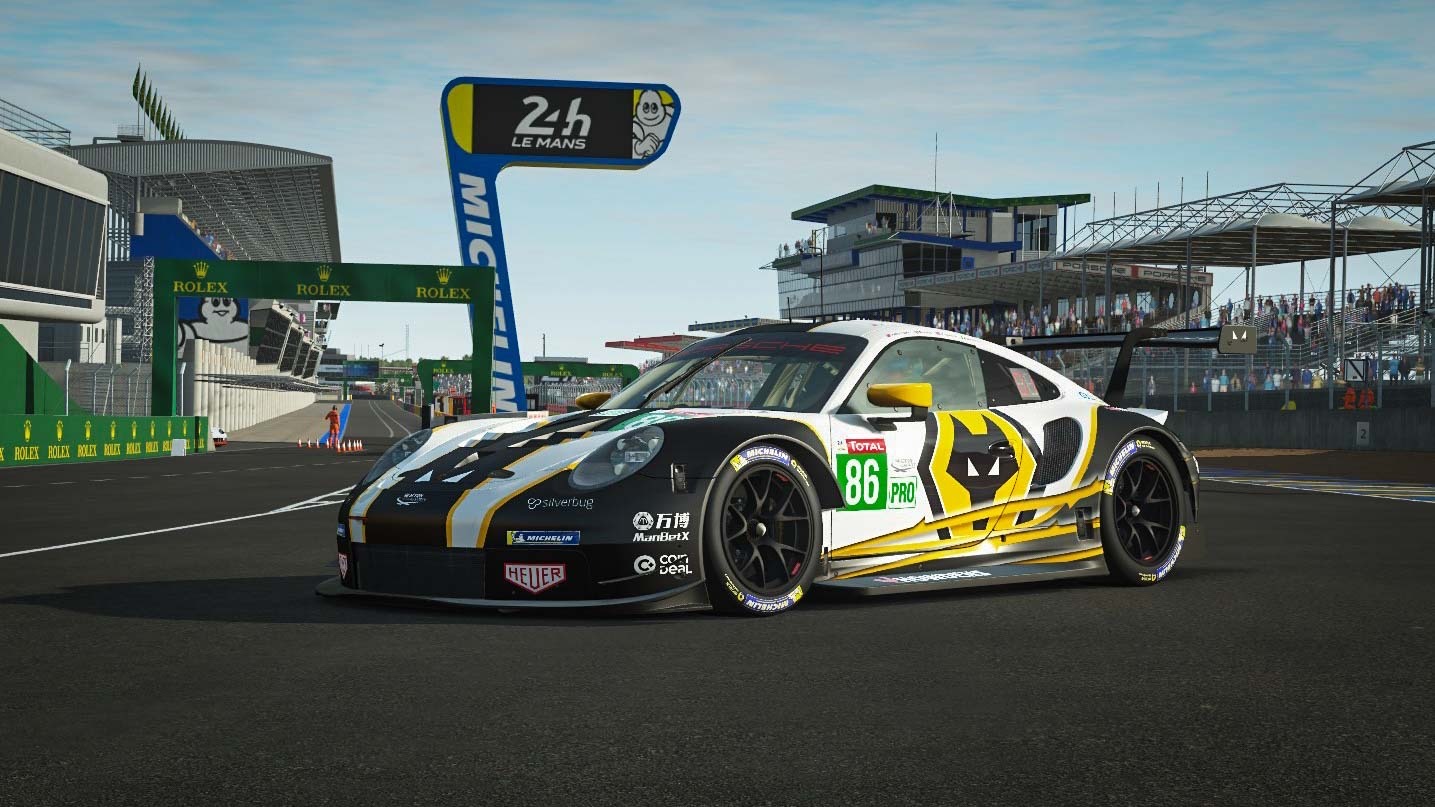 Wolves already has an active esports department competing in FIFA 20, PUBG, Kart Racing and Identity V and now moves into motorsport with Gulf, which will field its regular WEC driver Ben Barker and Andrew Watson alongside gamers Eros Masciulli and Adam Maguire.
Maguire leads this year's Grand Prix Virtual World Championship Superleague, and he recommended GPVWC and Formula SimRacing competitor Masciulli to Gulf.
Owen Daley, Gulf Racing team manager, explained how the line-up came together.
"We needed a team of four, with a minimum of two professional drivers with FIA race licenses, and a maximum of two sim drivers," he said.
"Ben has taken part in Le Mans many times and also has previously won the [Porsche Cup] support race, so he and Andrew wanted to do it and then we complemented them with two simracers.
"Adam is a very quick racer, with a great reputation, so we were delighted to secure his services.
"He then recommended Eros, who has impressed us – they're both great guys and we're delighted they're on board."
The online race will take place over 13-14 June – the original dates of the real-world 2020 Le Mans, which has now been moved to 12-13 September.