He's been the man to beat in Grand Prix Virtual World Championship's Superleague, which he currently leads having won three of the first five races this season – but he's relatively little known even in the esports community.
Adam Maguire isn't like other sim racers who have transitioned into real world racing or competed in the more glamorous esports events.
Instead his sim racing endeavours are much more modest since GPVWC lacks any backing from a manufacturer or motorsport championship, and Maguire himself manages sim racing alongside studying at university.
That doesn't mean Maguire isn't as quick as many of the other top names in rFactor 2, and he certainly doesn't lack experience in competitive online racing.
"I started racing a very long time ago back in 2012," Maguire tells The Race.
"This was on Xbox 360 on the Codemasters Formula 1 games. I remember watching the 2012 F1 season for the first time and realised racing is what I wanted to do.
"I'm a highly competitive person so, once on the game, I quickly put in the time to be up with the best and I was, but it was light hearted fun compared to what we do now.
"Move onto 2013 and I'm competing in leagues like TRL [Total Racing Leagues] and AOR [Apex Online Racing].
"In 2013 the game was great for me, I had a lot of pace and was confident to challenge for some titles, but my race preparation wasn't as good and a faulty internet connection ruined my races for the most part.
"I quit the Formula 1 games and racing all together from 2014 to 2016."
After his return to online racing he got into rFactor 2, sporadically taking part in GPVWC and Formula SimRacing events.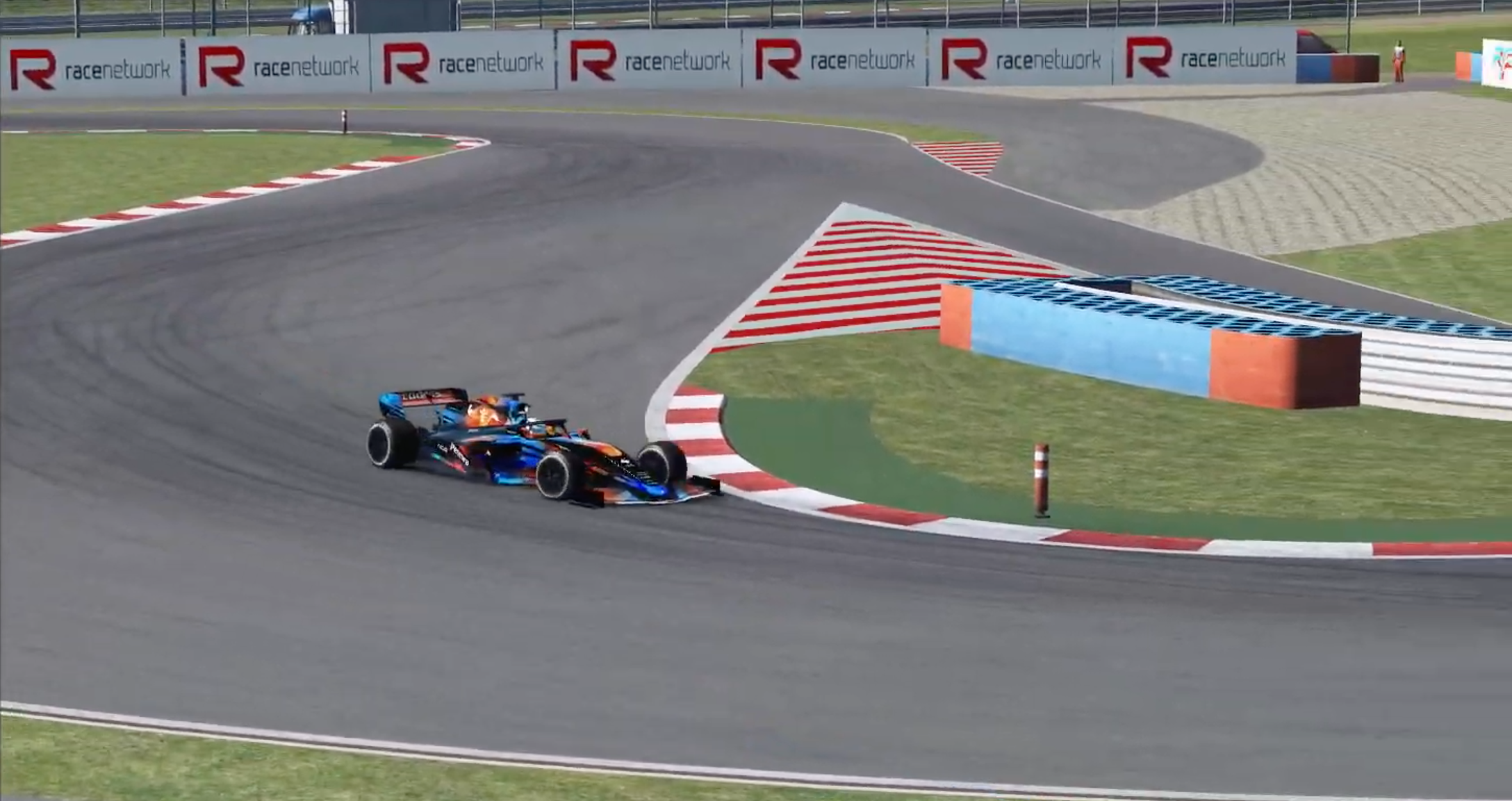 From 2016 to 2018 he had a moderate degree of success, notably claiming a few podium finishes in the PRO Formula SimRacing championship.
Afterwards he sold his PC and sim racing equipment, but then he decided to make another comeback and re-enter sim racing.
"This year I found it in me that I can finally translate my speed, which I always felt I had in me," Maguire says.
"It took me a while to get back up to speed after being away for so long and also having new equipment.
"But sure enough I put the laps into the set-up work and I've got a good team around me at Edonis Engineering and with the correct preparation and mindset each race so far I've been finally able to translate my speed into race winning pace.
"Five rounds later: three poles, three wins, two podiums and one top four.
"I am so humble in victory right now and take each one as if it's my first."
Obviously to be immediately quick on his return Maguire had to put in plenty of practice.
He won the first race of the 2020 GPVWC Superleague season, which is perhaps unsurprising once you find out how long he spent practicing for it.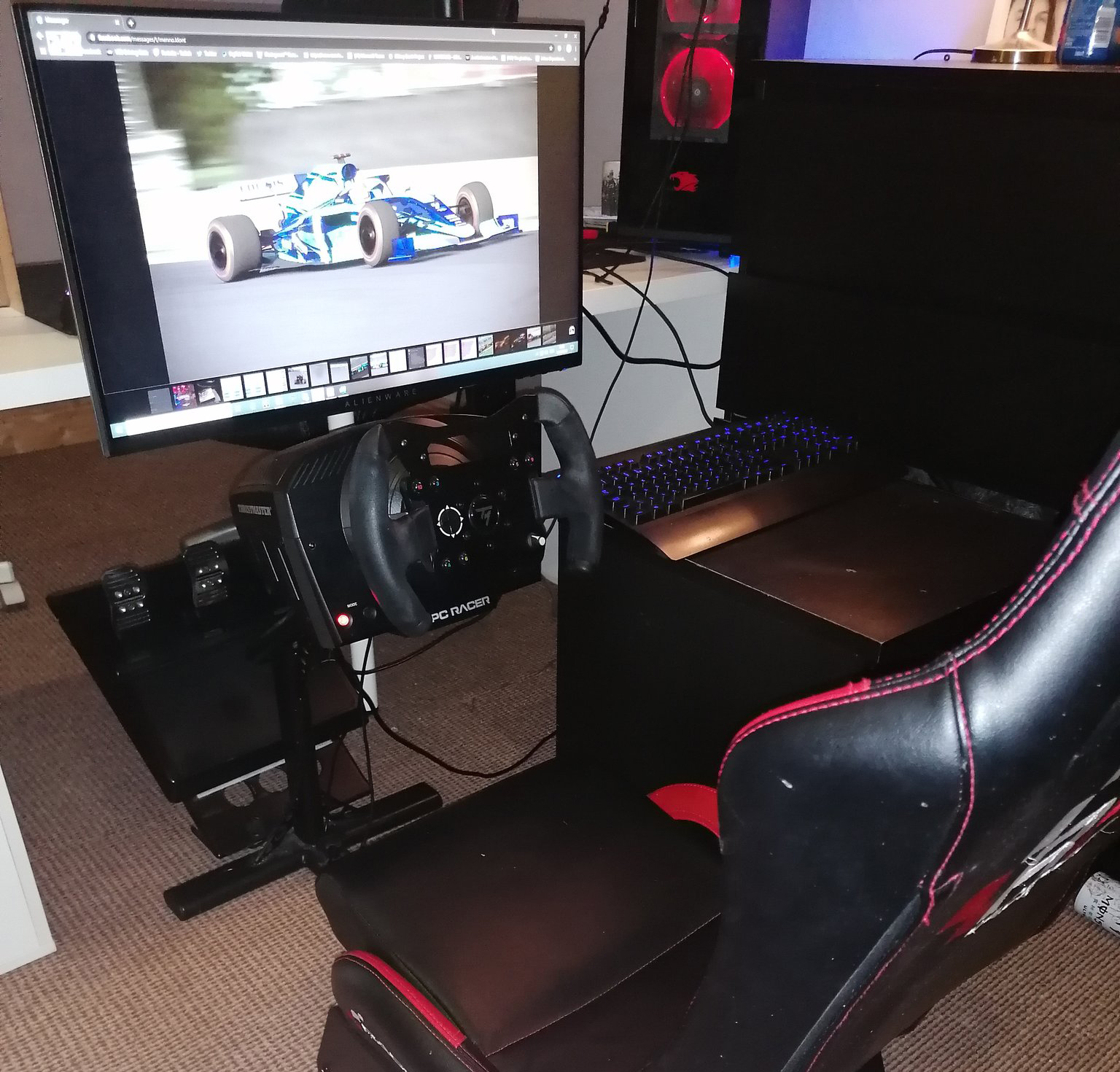 "I put in good few hundred hours of practice months leading up to the race to fine tune a good base set-up for the rest of the season," Maguire says.
"For every other race I don't put in too much practice as I don't want to burn myself out.
"On average I do two race simulations and about 20 hours of practice each race, but as of right now I'm doing my thesis for uni so time isn't on my hands.
"For Hungary I had a lot less practice than usual and more so for Baku; I only started preparing for Baku about two or three days before the race."
Outside of the F1 games and rFactor 2 Maguire had a brief stint racing on iRacing, unusually spending most of his time driving GT3 cars instead of single-seaters.
However he's returned to racing F1, and F1 inspired, cars as they better suit his driving preferences.
"In iRacing funnily enough for the year and a half I mostly spent driving the GT3 cars and found a new love for the more relaxed slow moving machines.
"But I always felt I could get the most out of my driving in a car that likes to be pushed on the limit and that just had to be Formula 1 cars.
"I feel they provide the most satisfying sim racing experience for me and that probably will never change."
As esports and sim racing has garnered more attention in recent weeks, a lot of focus has been put on the bigger names in that field.
Generally speaking that includes people who have won major sim racing competitions or who have been stand out performers in the recent virtual races set-up to compensate for the lack of real world racing.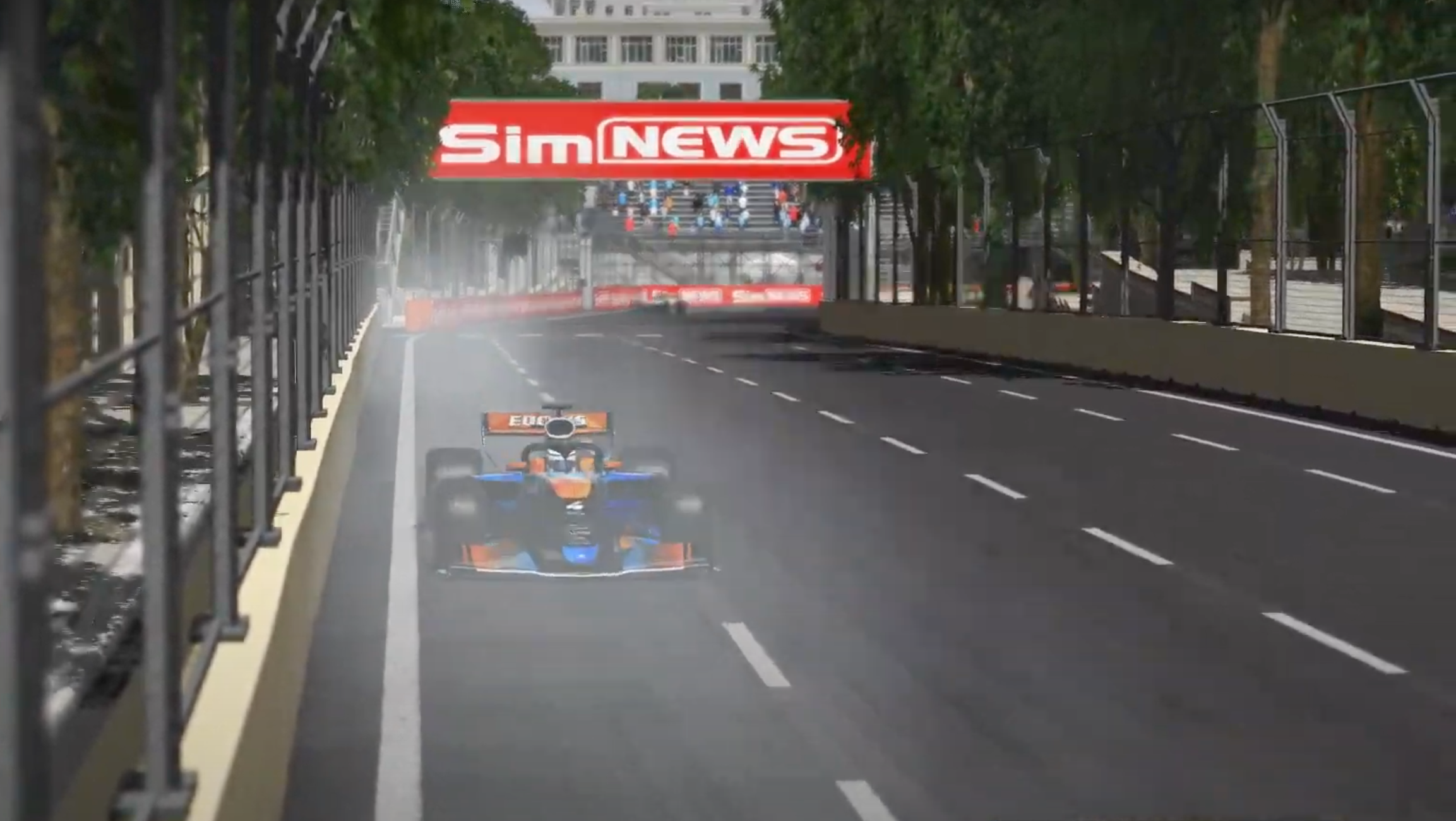 Maguire though doesn't fit into either category despite being active in competitive multi-player racing for eight years.
It started as a hobby for him and it still is that way today, and while he would love to turn his virtual driving ability into something more professional, that isn't a main focus for him.
"I would absolutely love to make this a career at some point maybe venture into the real racing world," he says.
"But I'm getting old now unfortunately and time isn't on my hands, I'm 22 so not exactly appealing for most real racing teams for someone with no real life racing experience.
"My future in sim racing I haven't really thought about, I just want to have fun and keep moving forward with the wonderful people and team I have around me."