The 2004 IndyCar champion and 2013 Indy 500 winner is one of the many big-name, real-world drivers who will be taking part in The Race's second All-Stars Esports Battle on rFactor 2.
He's a recent adopter to sim racing and now has his own sim racing rig at his home.
He's not new to gaming, but serious sim racing with a wheel and pedals rig is a new venture for him. Kanaan told The Race "I played PlayStation, Xbox my entire life, but you can't call those sims. So when I say I'm new to sims, it's the real thing.
"You've got to spend time, you've got to dedicate yourself, so it's a pretty good way for me to begin, basically, getting beat. It's going to give me motivation."
Having announced that he won't be taking part in another full IndyCar season, he sees that sim racing could play a major part in his future racing endeavours. He said "I'm not retiring, I'm slowing down my role in IndyCar, I still might do a couple of races here and there but as far as a full-time championship I won't.
"I'm still looking for other opportunities, in sportscars and stuff, but I can see the sim playing a big role in the continuation of this next chapter of my life, for sure, 100 percent. Otherwise, I wouldn't get involved."
Even not just on a personal level, Kanaan believes sim racing could help hone the talents of up and coming racers. More than that, he also appreciates how useful of a tool it can be for current racing drivers to prepare for an upcoming race.
"Even when things are normal, we don't test the race cars at the race tracks as much as we want," Kanaan said.
"So, to refresh the racetracks, that's huge. You're driving on a track that's perfect, extremely to the dot exactly as real life.
"The steering wheel on the sims nowadays, the brake pedals, the throttle, they're all exactly the same load – the only thing you don't get is the motion.
"For guys coming up, it's a great tool, you can test every day all day, you can play with set-ups, you can understand what's going on, you can crash as many times as you want, doesn't get expensive, and it's good preparation for the kids coming up."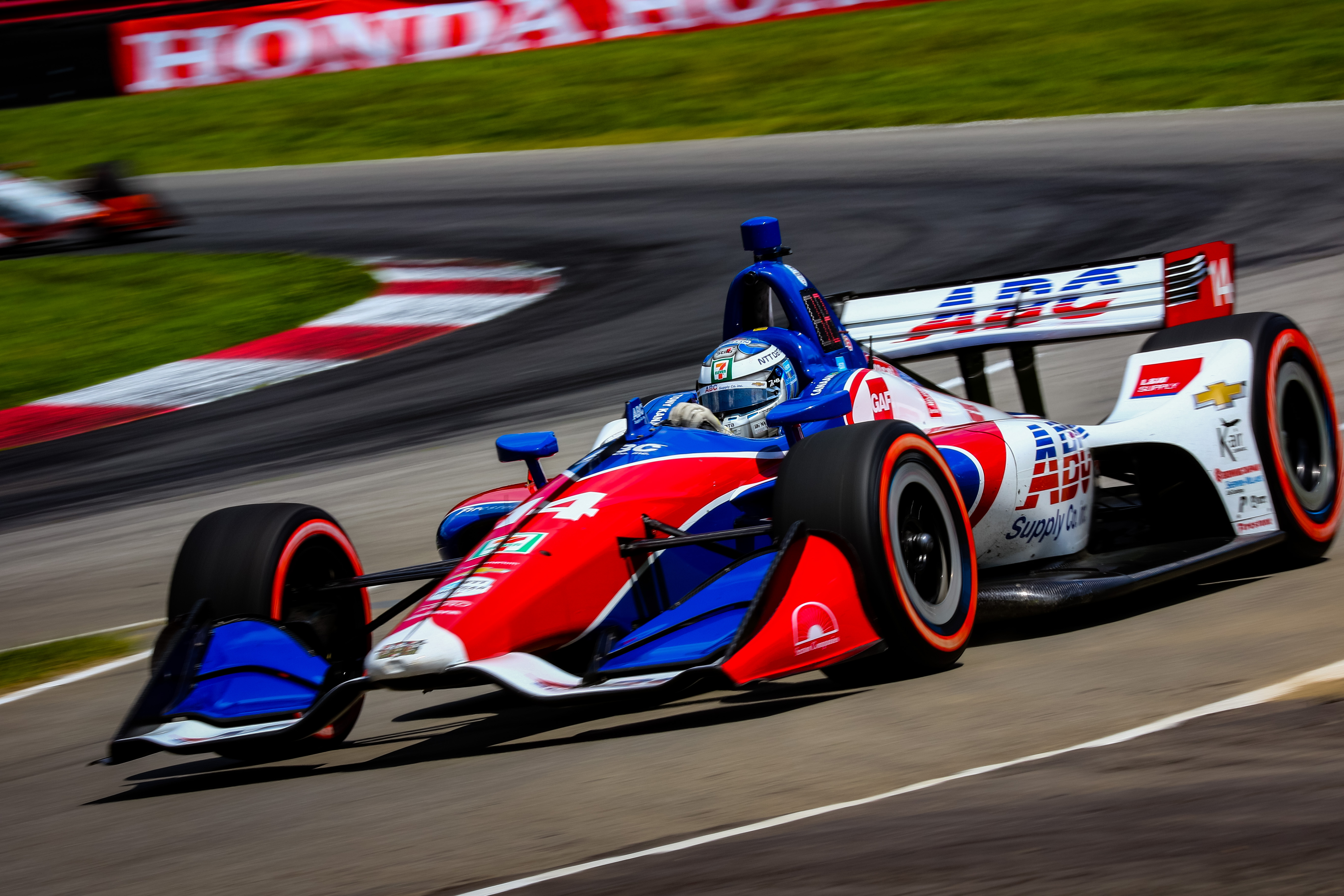 The introduction of the sim racing rig into his house has sparked the interest of his children. They all want a go and enjoy the sensation of controlling a virtual car, even though they aren't old enough to drive a real car yet. He told The Race "I have a 12-year-old who loves to play.
"My five-year-old yesterday I put a couple of cushions in, I was pressing the throttle and the brakes and he was driving, and to me, that's not just about racing.
"Look at these kids, a five-year-old… the same way all race car drivers start. Extremely early."
He's now considering buying more simulators so that each of his three boys can have a go on a simulator without fighting over who's turn it is.
Even if they don't follow in his father's footsteps of taking up a racing career, Kanaan believes having children drive virtually from a young age, could offer a practical, real-world benefit.
"Let's say my kid won't want to race but he plays on the sim all the time, once he gets in a streetcar he's not going to have to learn how to drive.
"So that even goes beyond just eracing, online stuff, I think it's so much more than that."
Kanaan – without the aid of his children – will be taking on a star-studded list of real-world racing drivers in The Race's second All-Star Battle.
You can watch the event live on The Race's YouTube channel from 5PM UK time where drivers will be tackling Indianapolis Motor Speedway's road course.