While only 38 cars were on the entry list for this year's Daytona 24 Hours, the week before, more than 6,000 esports racers from around the world took to their sims to tackle the iRacing Daytona 24 – the virtual version of the Florida classic.
VRS Coanda Simsport's DP team of Tommy Ostgaard, Josh Rogers, Martin Kronke, and World's Fastest Gamer finalist Mitchell deJong took the top prize in the Daytona Prototype category.
De Jong wasn't the only World's Fastest Gamer finalist to take the win. Max Benecke won the GTE class with his Team Redline GT team-mates Max Wenig, Jonas Wallmeier, and Gianni Vecchio. RS Competition's Lasse Bak and Martin Christensen claimed the top step in GT3.
This wasn't the first 24-hour iRacing win for Benecke; in 2019, he also won the Spa 24 with team-mate Wenig and two names familiar to fans of real-world racing—Max Verstappen and Lando Norris.
Just like the real-world Daytona 24 Hours, strategy, preparation, and pace play a vital role in success.
Preparations can begin months before the green flag flies with teams working to sort the best driver line-up for big races like the iRacing Daytona 24. For Benecke, he's known all three of his team-mates for several years.
"My team-mates are all cool guys. We just merged into Team Redline – we were Pure Racing Team before – so we've known each other for two or three years," he said.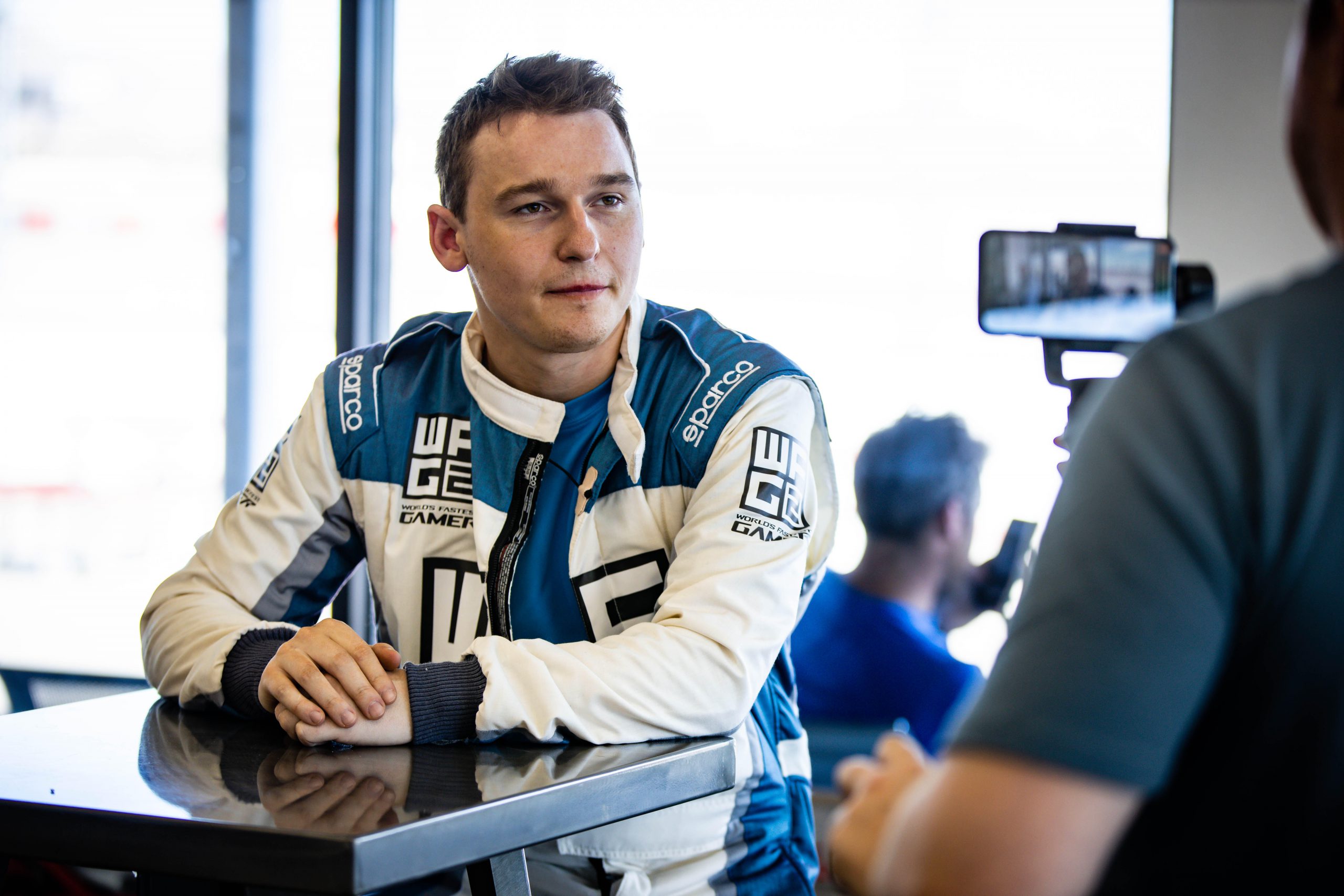 "We know everybody is reliable. We know when somebody has to wake up in the night at three or four AM they'll be there. We're not just hoping that they wake up, they are reliable and fast.
"At Daytona, it's about getting through the night and not making mistakes. Once the car is set up, there's not much you can do besides putting in lap times consistently, and that's what my team-mates are all about."
After the driver line-up is set, the teams can choose their cars for the event. In the GTE class, they had the choice between the BMW M8 GTE, the Porsche 911 RSR, the Ferrari 488 GTE, and the Ford GT GTE.
Unlike real-world race teams, the teams in iRacing have the option to try all four vehicles in different configurations and weigh the pros and cons of each. Once the car is selected, it's all about fine-tuning and getting the best setup possible for a single lap and in the race.
"With Daytona, it's always hard to find the car which is superior compared to the others," Benecke explained.
"We started testing all of those different cars with eight to 10 people to find out which car would be the fastest not only over one lap in quali, but also over a whole stint.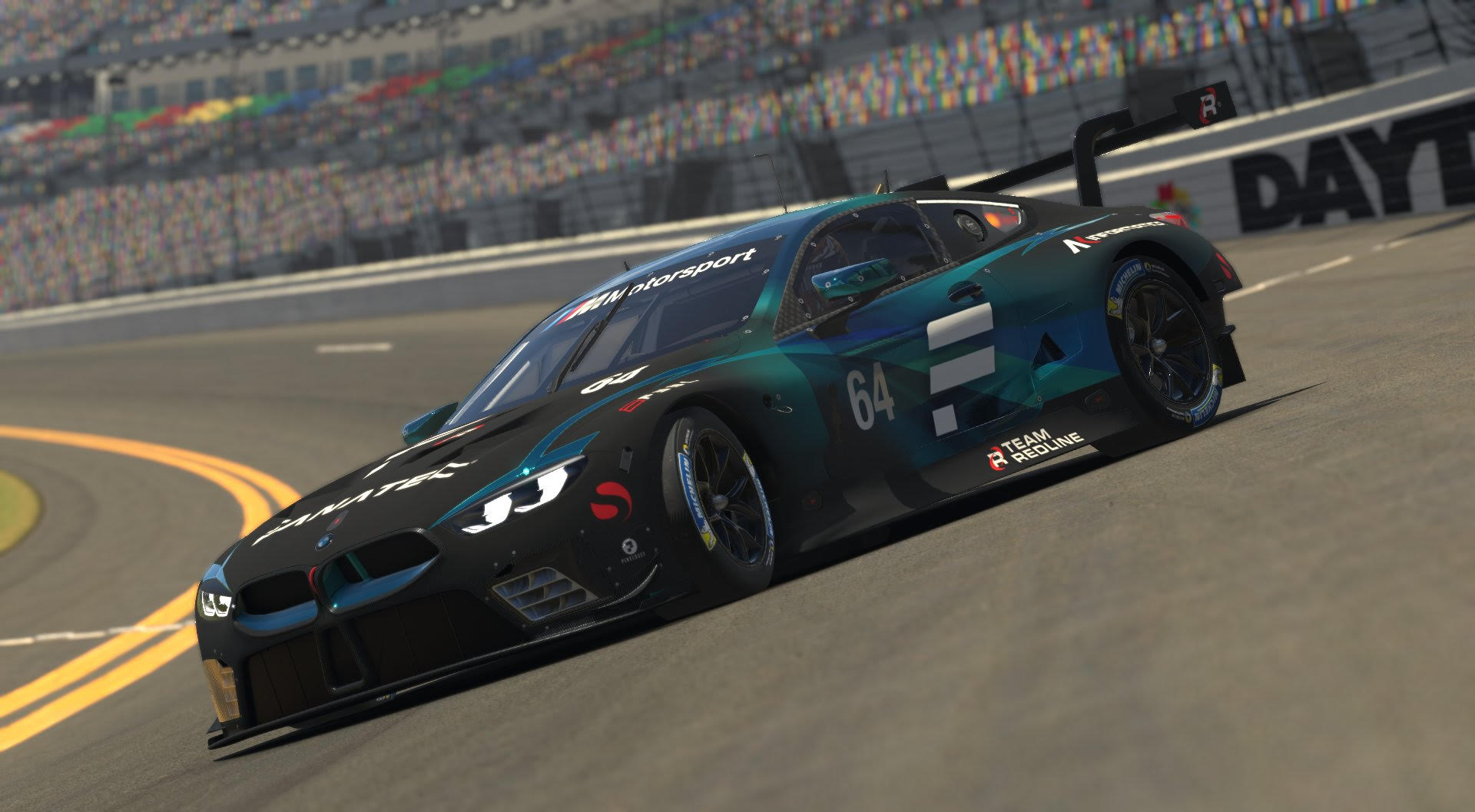 "We also needed to know which car would be able to double stint the tyres to make sure we could still have an advantage in the second or even third stint.
"Daytona is a lot about top speed, so you want to go with a very low wing and try to make it stable with all the other settings we have. It's fairly similar to the real thing in that way.
"The closer you get to the event, you start to try and figure out quali. Every team gets two laps to try just before the race, and you are out there one at a time."
Once you get through qualifying and survive the opening laps, strategy really comes into play. But, even with the perfect plan and fast laps, there are always things that can go wrong in any 24-hour race.
"There's a big strategic part; you look a lot at other teams and what their strategy is because if you have to change tyres even one more time than they do, you lose about 30 seconds. In such a field, that can be a lot, so you don't want to make that mistake," Benecke said.
"By the end of 10 hours, we had 30 seconds over second place. Unlike the real race, we don't have full-course yellows, so the field never gets stacked up, so you just have to drive and try to stay out of trouble.
"Thirty seconds is a good lead, but you can always have an internet problem and disconnect or have a problem on track and that 30 seconds is gone.
"And there's always a couple of 'code browns' during a race, like a DP spinning in front of us. We also had a moment during the night where someone spun going into T1 and then spun into the pit lane exit, and we had to take evasive action.
"But, if you hit his car, your race is completely done. There are always two or three moments of that, and we had a couple of those during the night. Apart from that, there were no incidents for us at all. It was a pretty stable and solid race during the whole 24 hours.
"Really, it's kind of lucky to win such a race without incident. It's not just about having a good team and being consistently fast; it's about survival."
Next up for the iRacing special events series is the Bathurst 12 Hour February 7-9, 2020.