The Race Legends Trophy field for its Indianapolis Motor Speedway round today contains seven Indy 500 winners who have triumphed in the famous race 13 times between them.
But they're not the only drivers with oval pedigree taking to the virtual Brickyard for the races – which can of course be watched live on The Race, our YouTube channel, ESPN in the US and Eurosport in the UK.
Here's the full rundown of field's IMS and oval prowess.
Fernando Alonso
Indy starts: 1 (2017)
Best result: DNF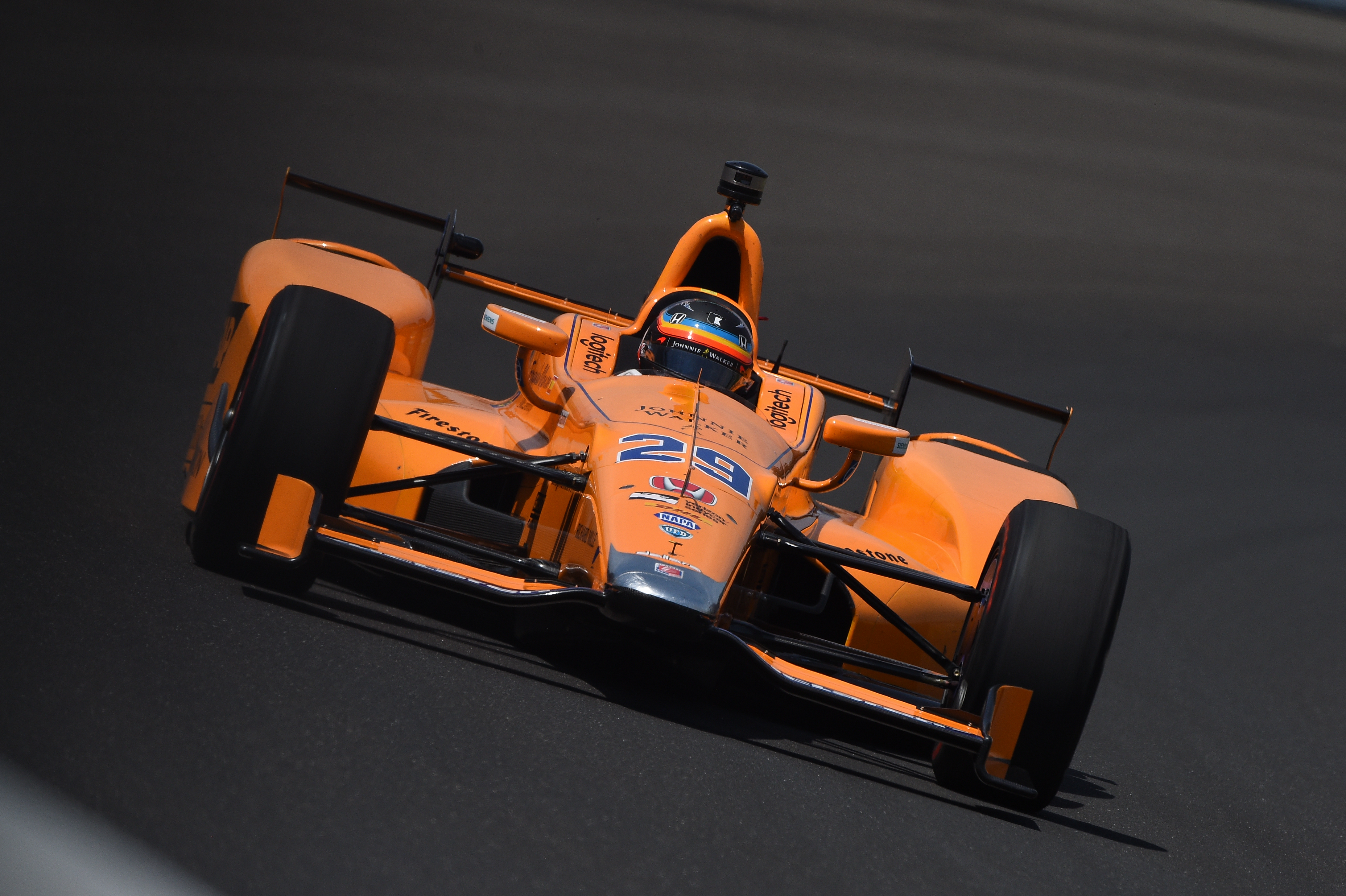 Double Formula 1 world champion Alonso has obviously infamously tried to race in the Indy 500 twice, but he only actually made the field once. Let's look beyond the debacle of that 2019 non-qualification with what turned out to be a flawed McLaren solo project and focus on the huge achievement of the 2017 partnership with Andretti Autosport. Back then, Alonso qualified fifth and led 27 laps on his oval debut before a late engine failure ended his (utterly legitimate) victory hopes.
Mario Andretti
Indy starts: 29 (1965-1994)
Indy wins: 1 (1969)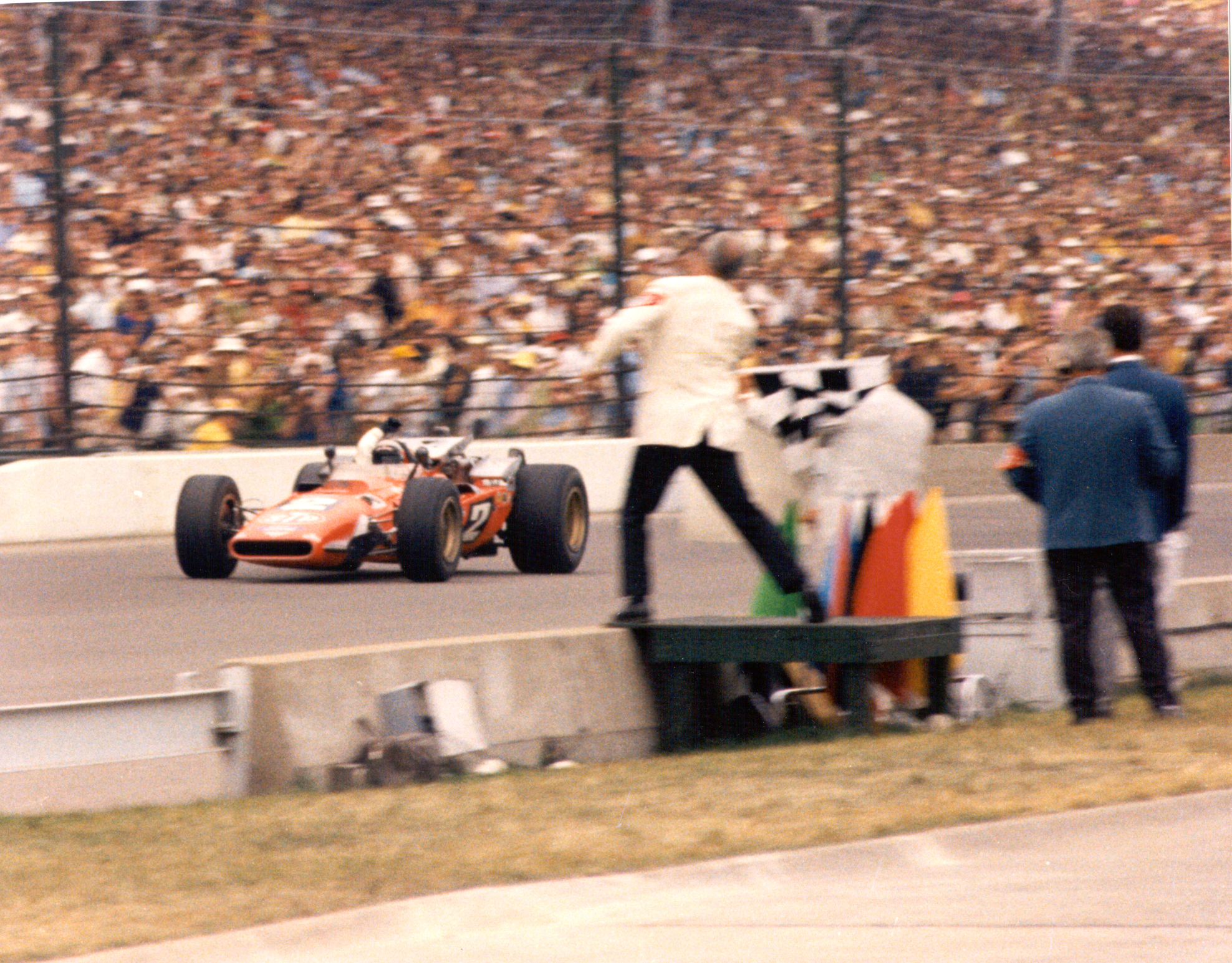 Does this man need an introduction? A true motorsport great, Andretti's career spans 12 F1 wins and a title and a Le Mans 24 Hours triumph as well as his success in the States, where he won the 500 near the start of his career in 1969.
Racing in an early 1990s period livery today, Andretti is one of the most decorated American drivers of all time – and with some help from current driver and neighbour Sage Karam, his new sim is set up and ready to go.
Helio Castroneves
Indy starts: 19 (2001-2019)
Indy wins: 3 (2001-2002, 2009)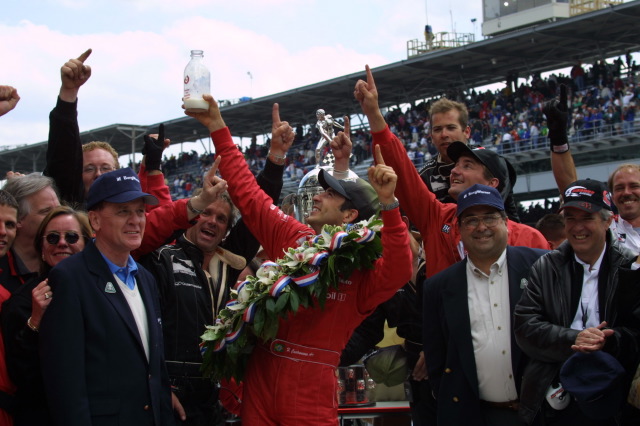 Incredibly, Castroneves hasn't won an IndyCar title in his career, but his Indy prowess has never been in doubt.
A rookie win the year after Montoya's in 2001 was quickly followed up by the rarest of feats – back-to-back Indy 500 victories, completed just five times in history – and another in 2009 established him among the Indy greats. Only 10 of the 70 Indy 500 winners have won the race three or more times.
As one of the only winners in the field still competing at Indy – alongside Tony Kanaan – Castroneves will feel a touch of added pressure, but his learning curve in the sim has been steep.
Gil de Ferran
Indy starts: 4 (1995-2003)
Indy wins: 1 (2003)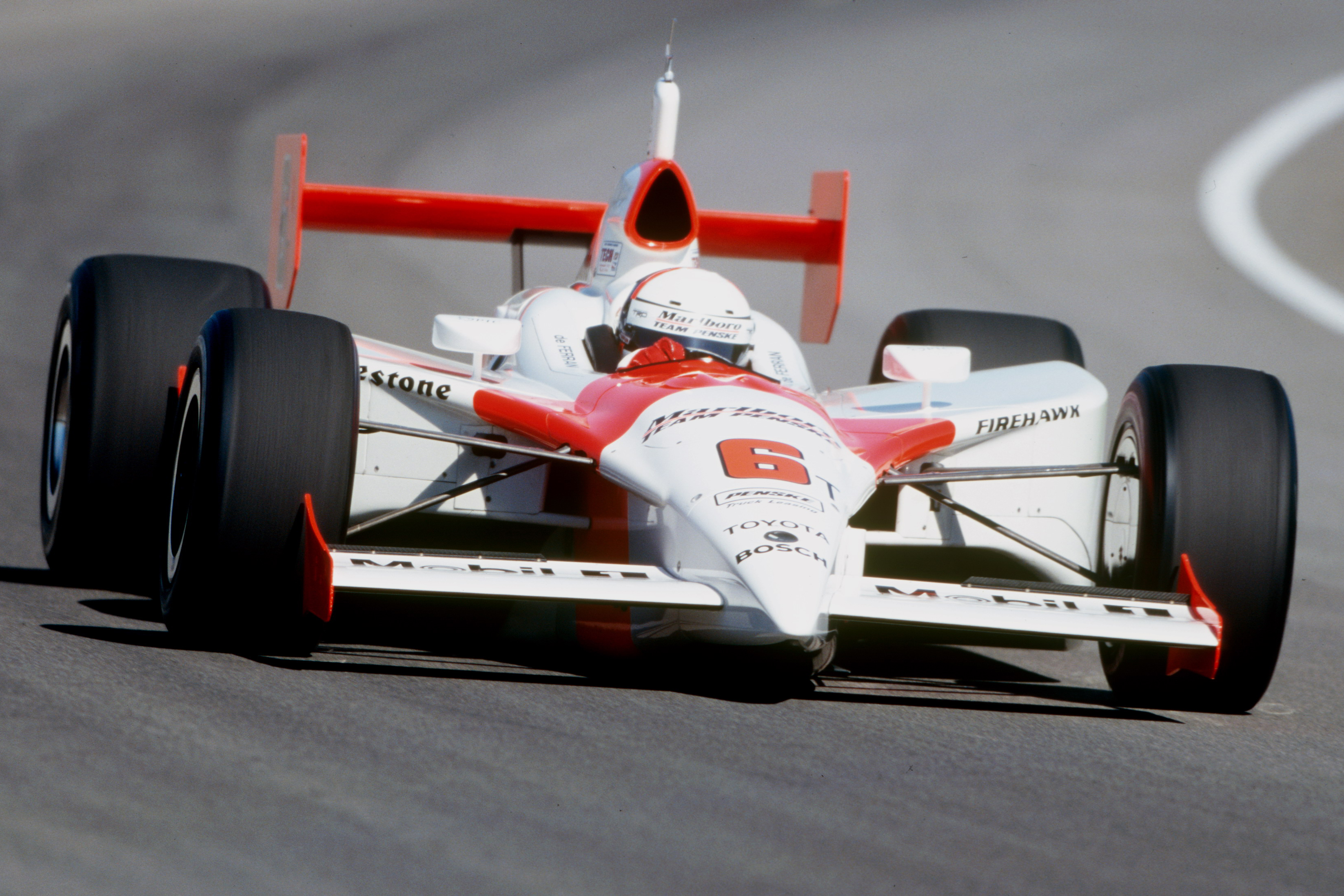 De Ferran only managed one Indy 500 before 'the split', having arrived in CART after a superb junior single-seater career in 1995.
But he was part of Penske's return to Indy in the early 2000s, in parallel with his pair of CART titles. Once full-time in the IRL IndyCar Series in 2003, de Ferran became an Indy 500 winner.
He never returned to the grid as a driver, but is now focused on making McLaren's IndyCar programme work in the States.
Mario Dominguez
Indy starts: 0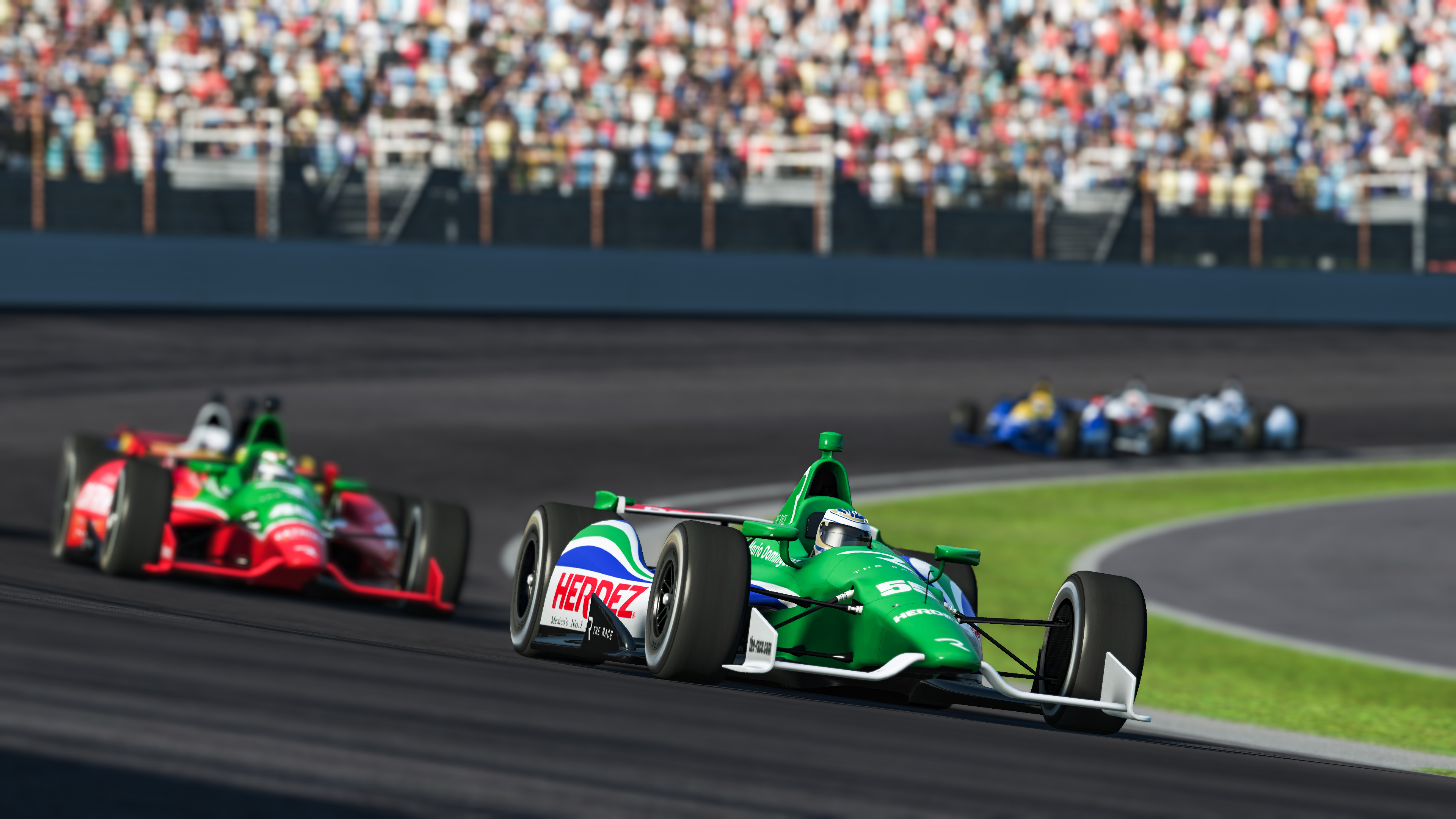 The timing of Dominguez's top-level US single-seater career meant he never raced in the Indy 500, but he did notch up a decent amount of oval racing experience even though CART was leaning away from ovals in his era.
His sole Indy Lights race victory came on an oval – at Homestead in the 1999 opener – while he took a podium at the Lausitzring in the 2003 Champ Car season.
Adrian Fernandez
Indy starts: 4 (1994-2005)
Best result: 7th (2004)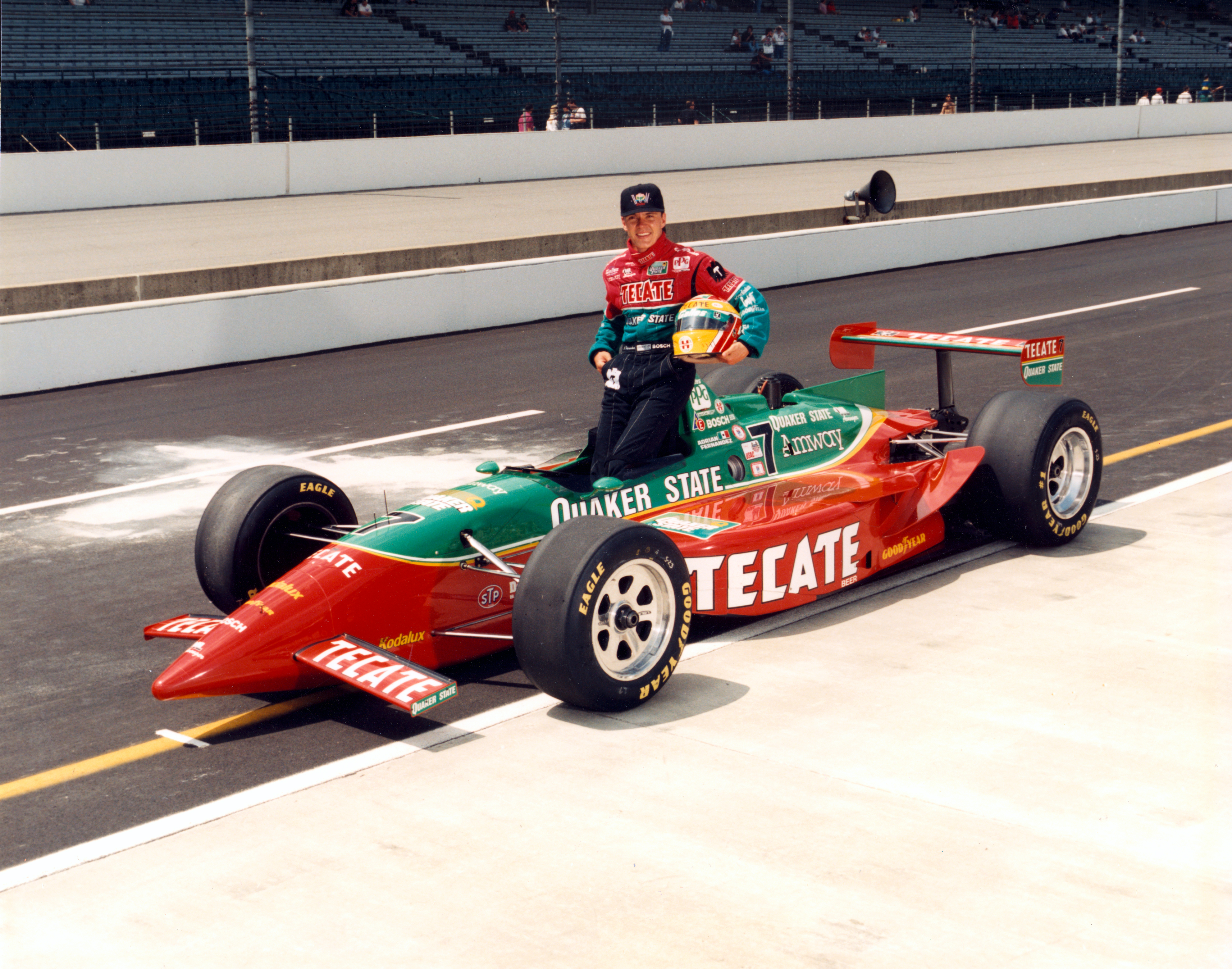 Another driver who had a long absence from Indy during the split, Fernandez didn't have the equipment to be competitive at the Speedway when he raced there with Galles early in his CART career.
But when he returned in the IRL as an owner/driver, he was properly in the mix. A second-row start and seventh-place finish in 2004 is his Indy highlight so far.
Emerson Fittipaldi
Indy starts: 11 (1984-1994)
Indy wins: 2 (1989, 1993)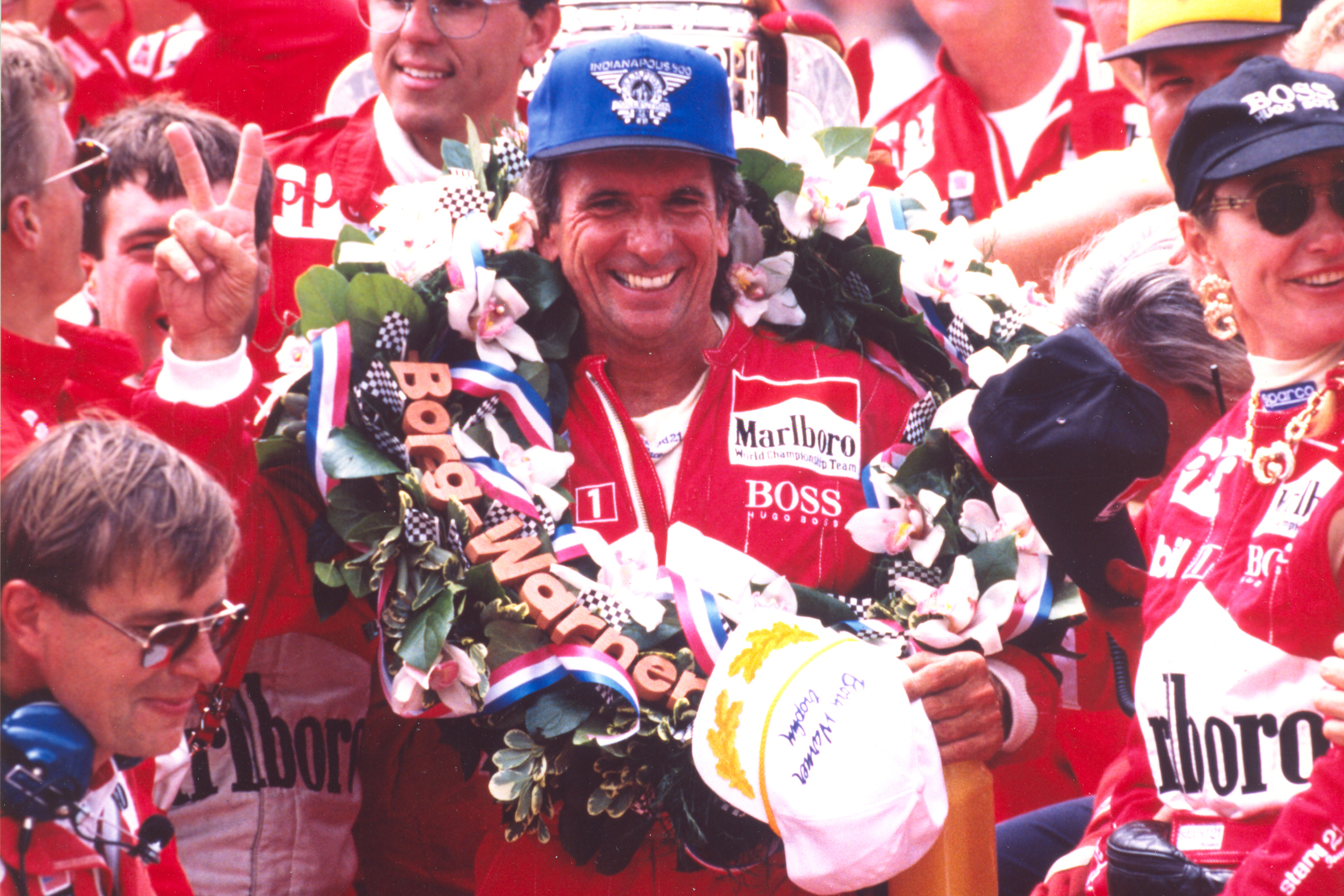 Before the lockdown, Fittipaldi had been focusing on helping his grandsons make their breaks in motorsport, but the coronavirus situation has meant the 1972 and '74 F1 champion has returned to racing, albeit virtually.
It took six years to for him to win the 500 – but he completed the rare feat of winning the CART title that year too, in 1989. His second win came when he outduelled Nigel Mansell and Arie Luyendyk four years later.
He was part of the catastrophic Penske effort that failed to qualify in 1995, so now Fittipaldi has a chance to alter that bitter taste and create some new Indy racing memories.
Dario Franchitti
Indy starts: 10 (2002-2013)
Indy wins: 3 (2007, 2010, 2012)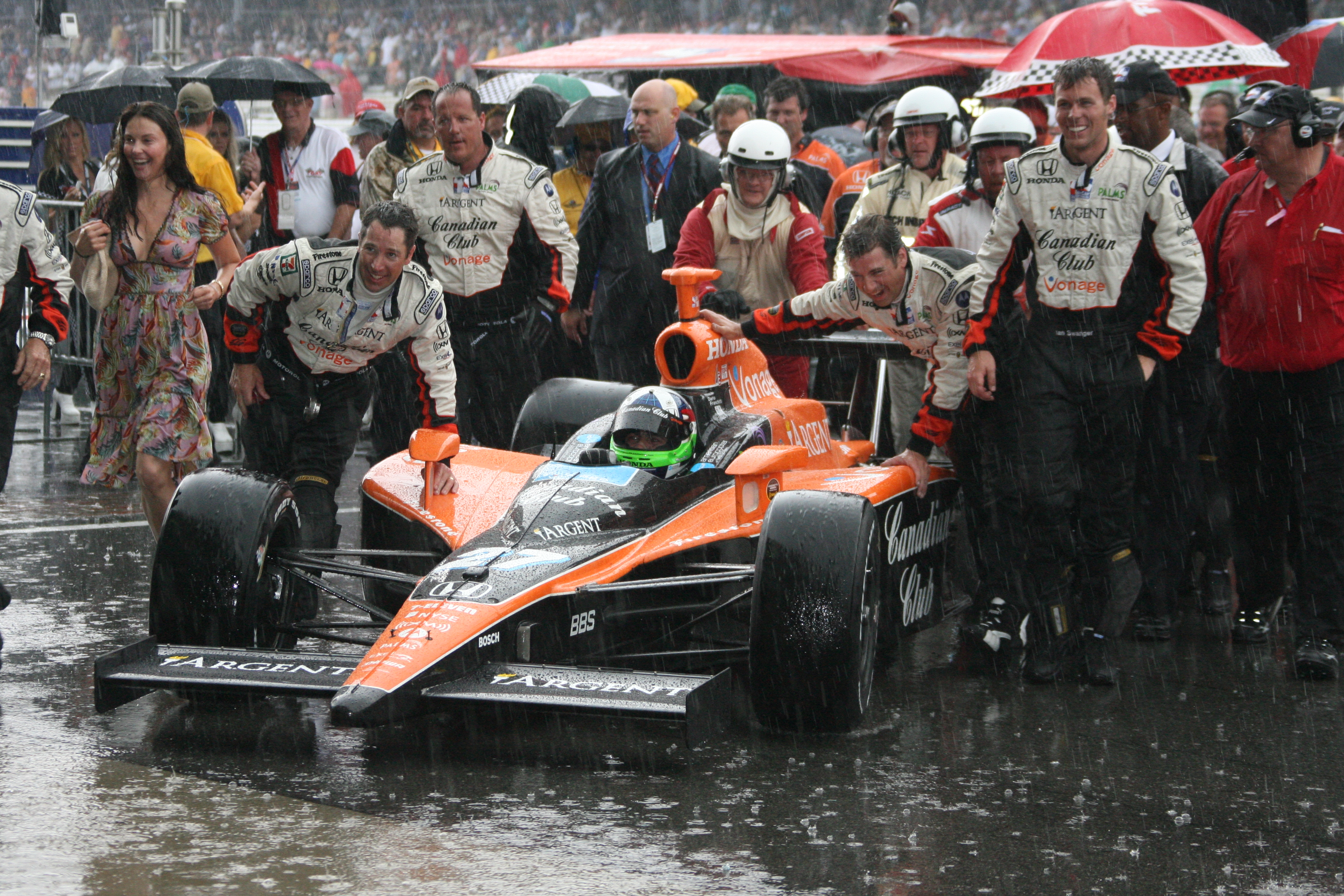 Franchitti has proven one of the most competitive drivers in the Legends Trophy rounds, and as the series moves from road course to oval, he'll be one of the best people to take advantage.
Of Saturday's starters he's tied for the most Indy 500 wins with Castroneves. Franchitti wasn't renowned as an oval racer in the first part of his US career, but once he began to thrive there was no turning back. There was always drama in his Indy victories too – from the rain-shortened first win in 2007 to the last-lap clash with Takuma Sato in 2012.
Bryan Herta
Indy starts: 5 (1994-2006)
Best result: 3rd (2005)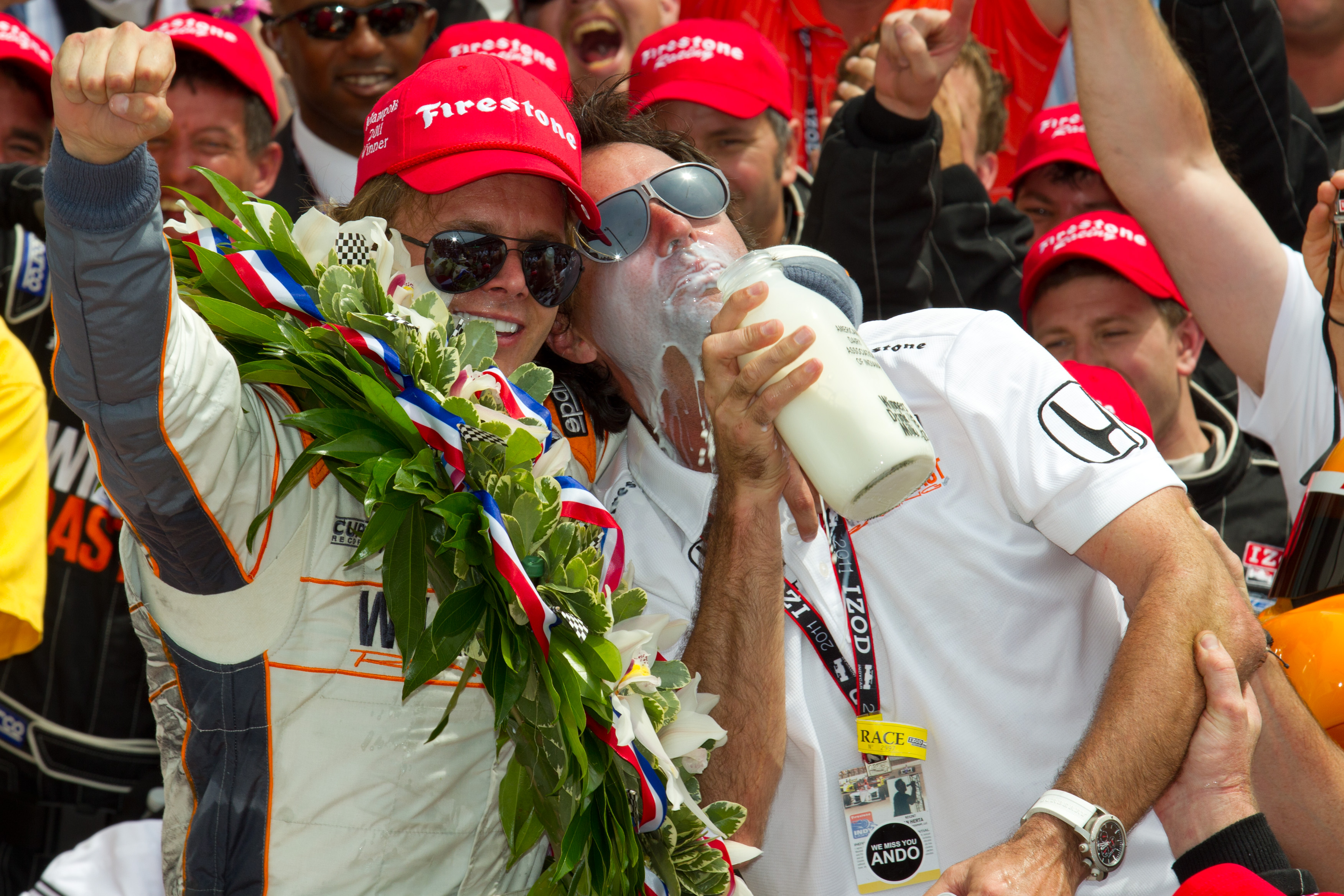 On track, Herta has a very decent Indy 500 record: a strong ninth on his event debut with AJ Foyt as a CART rookie in 1994, and then a key part of the super-strong Andretti-Green onslaughts in the mid-2000s.
But it's since leaving the cockpit that Herta's become an Indy winner. His own Bryan Herta Autosport team triumphed in the 2011 edition with the late Dan Wheldon (pictured above) amid unforgettable last-gasp drama when JR Hildebrand crashed out of the lead at the final corner. Wheldon's death five months later made that result achingly poignant.
Since merging his squad with what is now Andretti Autosport, Herta has tasted Indy 500 success again – Alexander Rossi winning as a rookie in 2016 in the Herta-entered car.
MICHEL JOURDAIN JR
Indy starts: 2 (1996-2012)
Best result: 13th (1996)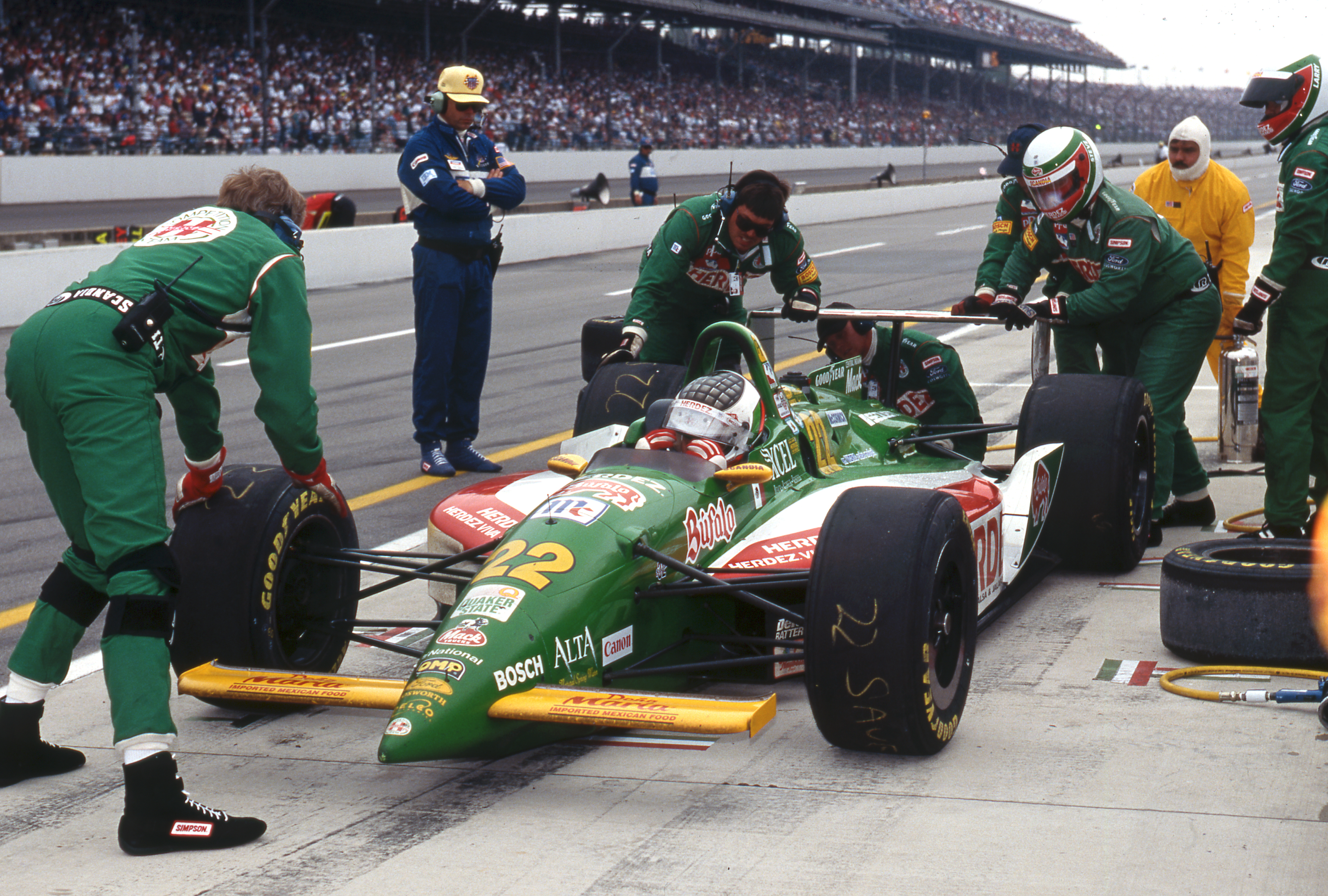 Jourdain was part of the original Indy Racing League Indy 500 field in 1996 with the sizeable Team Scandia operation, and his third-row start and 13th place finish that year proved to be his IMS high.
He was called up for Indy one-offs with Rahal Letterman Lanigan in the 2010s but without success – failing even to qualify on his last appearance in 2013.
But Jourdain's wider career shows he was a very capable oval racer – his first Champ Car win was a commanding performance on the Milwaukee Mile in 2003 and back in the IRL days he came from the back of the field to second at Las Vegas in 1997.
Tony Kanaan
Indy starts: 18 (2002-2019)
Indy wins: 1 (2013)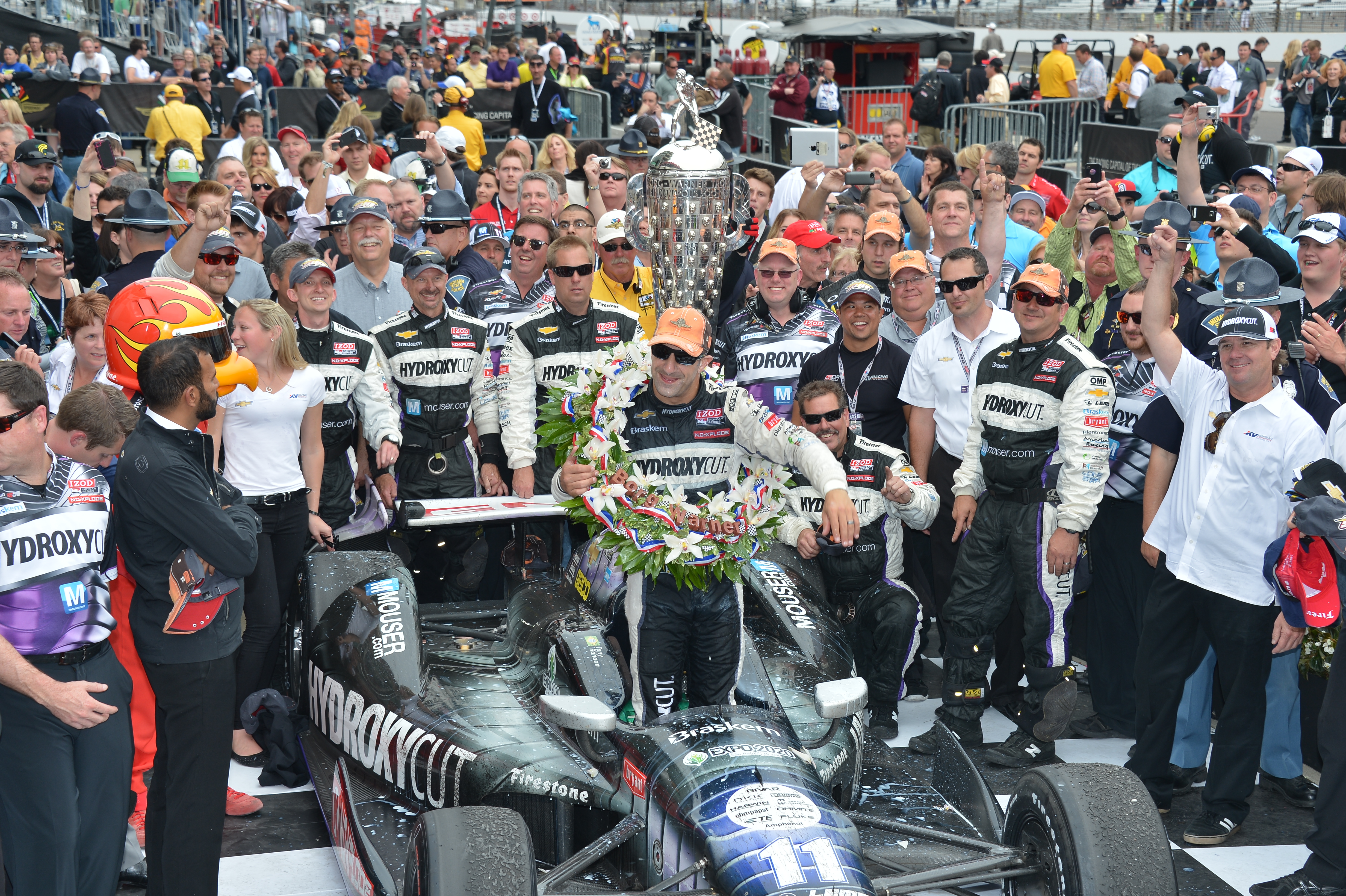 The much-loved Kanaan had to wait for his 12th Indy 500 start to win the big race, but when he did, he did it in style with a race record average speed of 187.433mph.
During his Andretti-Green heyday, 2004 champion Kanaan seemed to be jinxed at Indy – always rapid, never lucky. It was ironic that the win finally came when he was a relative underdog with KV Racing Technology in 2013.
He has also been a regular in the Legends Trophy during the coronavirus period, and his tactical nous should serve well during what is definitely going to be a race won just as much by intelligence and strategy as raw pace.
Jan Magnussen
Indy starts: 0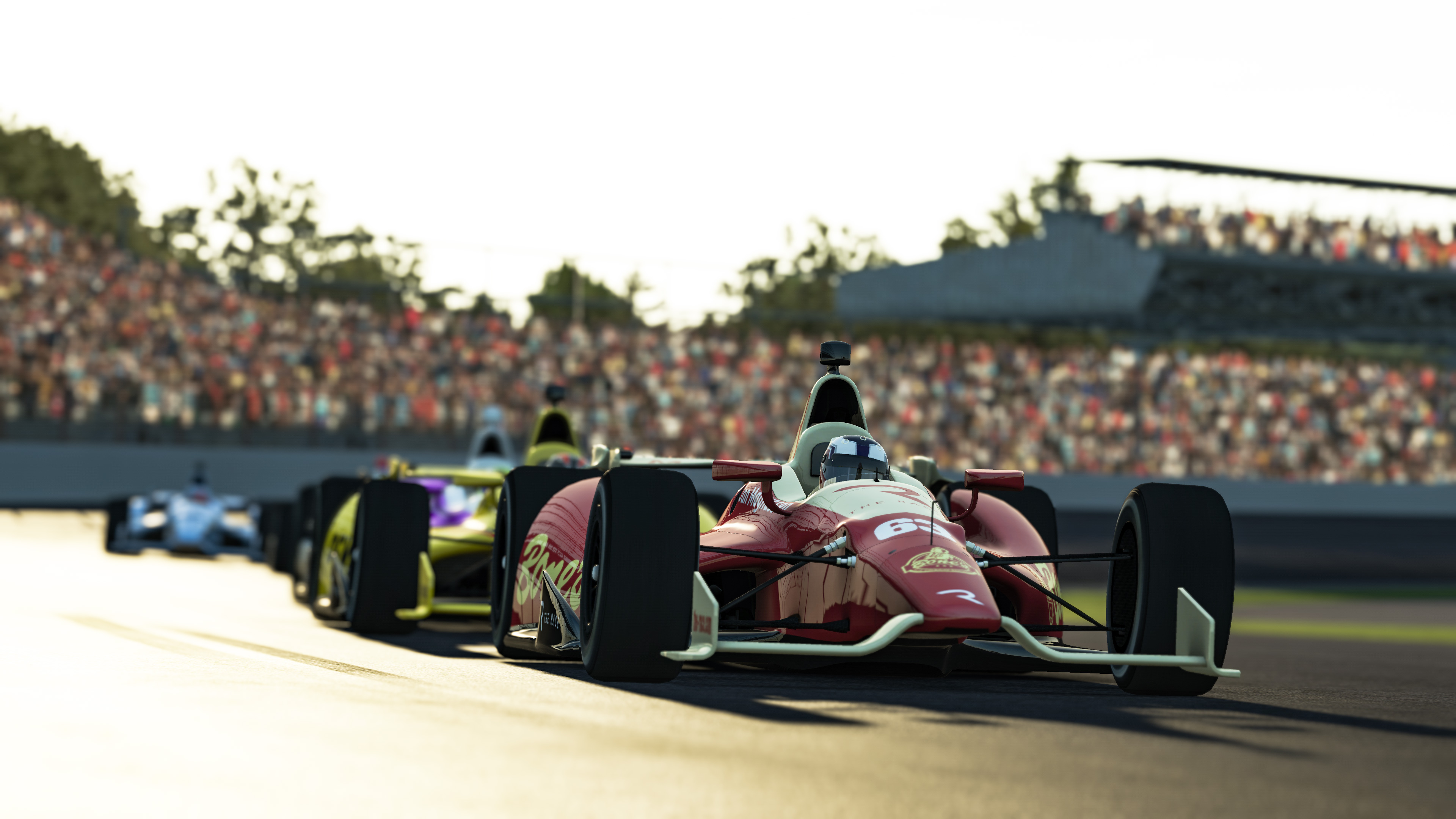 There's just one oval start on Magnussen's packed CV, and it wasn't a highlight. His part-season in CART in 1999 with Patrick Racing included the Chicago oval, but he crashed before half-distance.
Tiago Monteiro
Indy starts: 0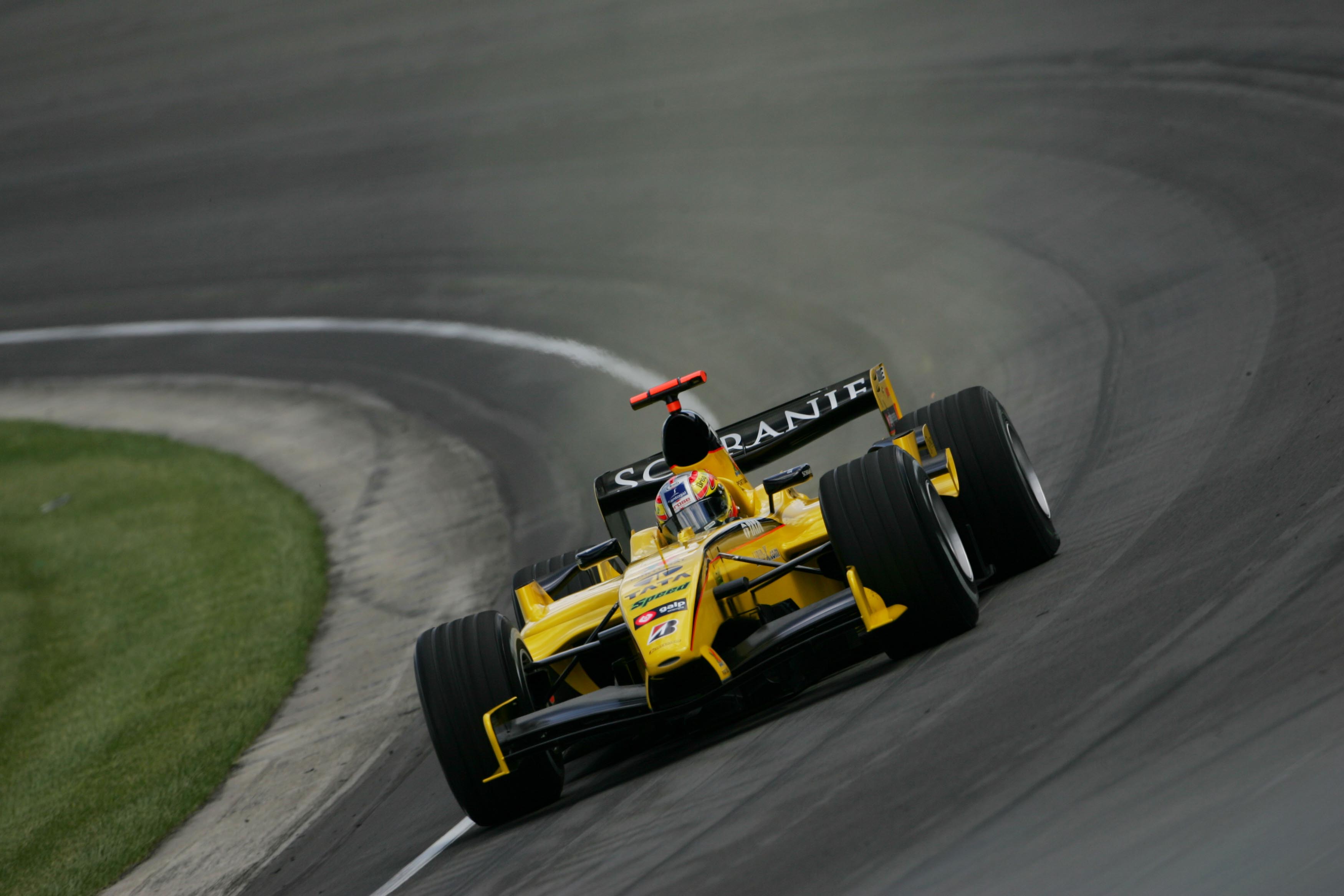 Monteiro is a glorious anomaly on this list – he's an Indianapolis podium finisher, but in F1 not IndyCar. And he did it in a Jordan in the ludicrous 2005 United States Grand Prix boycotted by all the Michelin teams.
But he makes this list as an oval racer because of his often overlooked Champ Car season with the shortlived Fittipaldi-Dingman team in 2003. He had two oval starts during that campaign – at Lausitz and Milwaukee – and was a solid top-10 runner at the latter.
Juan Pablo Montoya
Indy starts: 5 (2000-2017)
Indy wins: 2 (2000, 2015)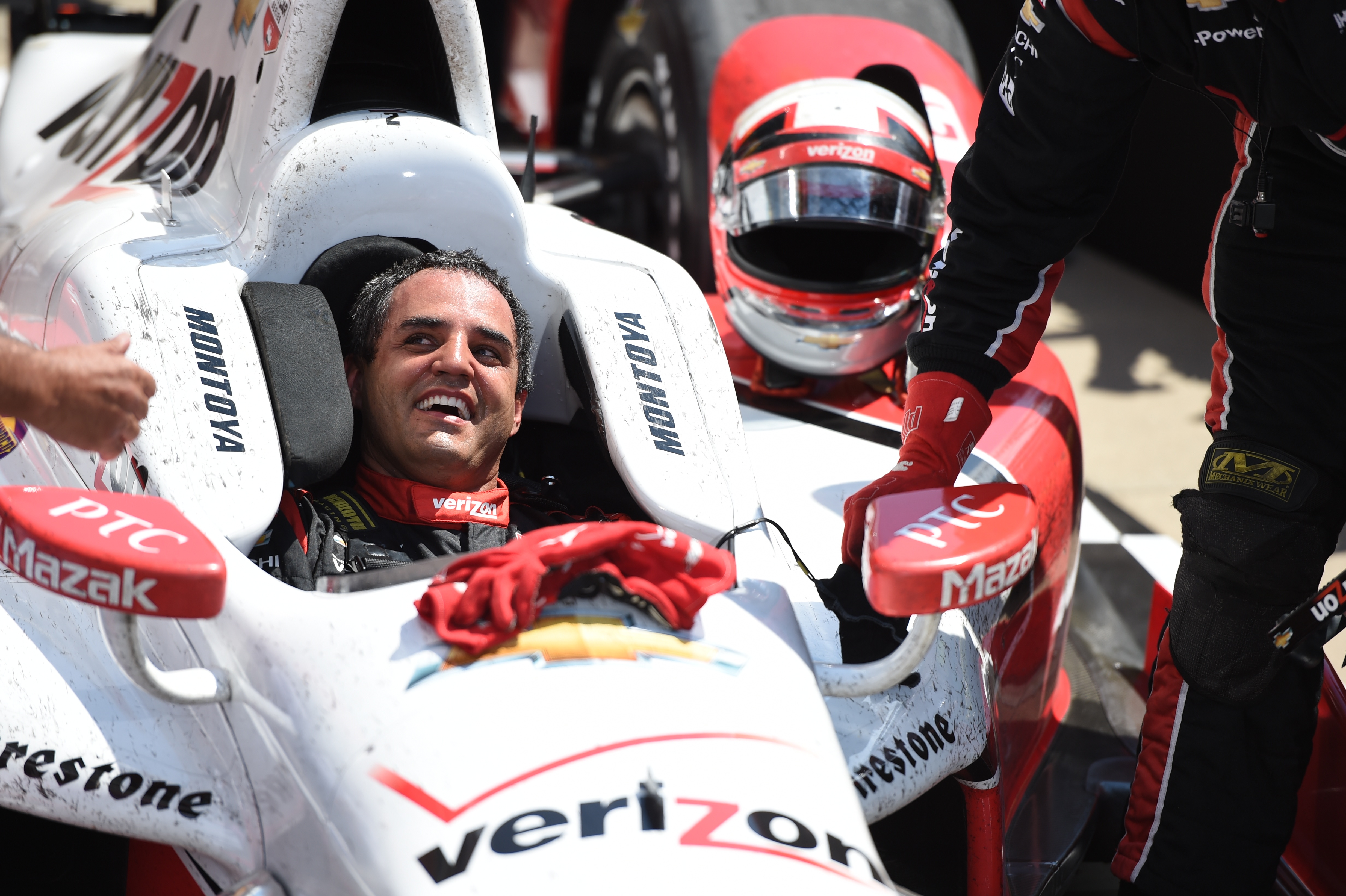 In typical Montoya fashion, one of the true motorsport all-rounders has raced everything he can online during lockdown, from regular Legends appearances to the World of Outlaws short-oval dirt series.
His 2000 Indy 500 win for Ganassi ended a 34-year wait for a rookie winner and – after stints in Formula 1 and then NASCAR – it took just two attempts for him to win Indy again on his IndyCar return, this time with Penske in 2015.
A potent mix of natural Indy ability and regular simracing should stand Montoya in good stead heading into this weekend, at a track he's always been naturally very good at.
Max Papis
Indy starts: 2 (2002-2006)
Best result: 14th (2006)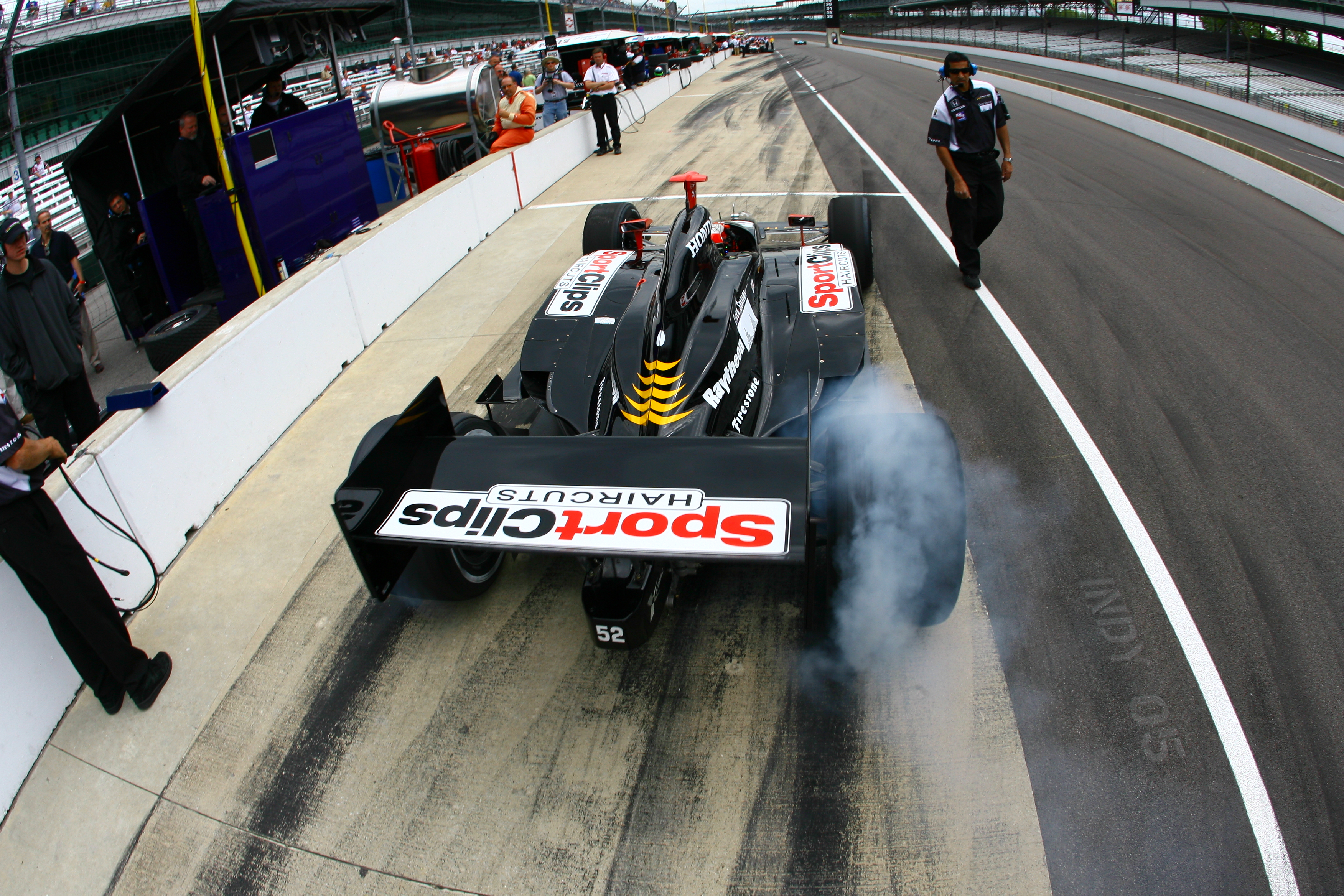 The Indy 500 didn't turn out to be a huge part of Papis's US career, but he appeared twice as a guest with Eddie Cheever's team in the 2000s.
Most of Papis's top-line US single-seater stint was in CART/Champ Car, and once clear of the then-underpowered Toyota package he proved to be a competitive big oval racer with Team Rahal – taking two runner-up finishes at Fontana.
Scott Pruett
Indy starts: 4 (1989-1995)
Best result: 10th (1989)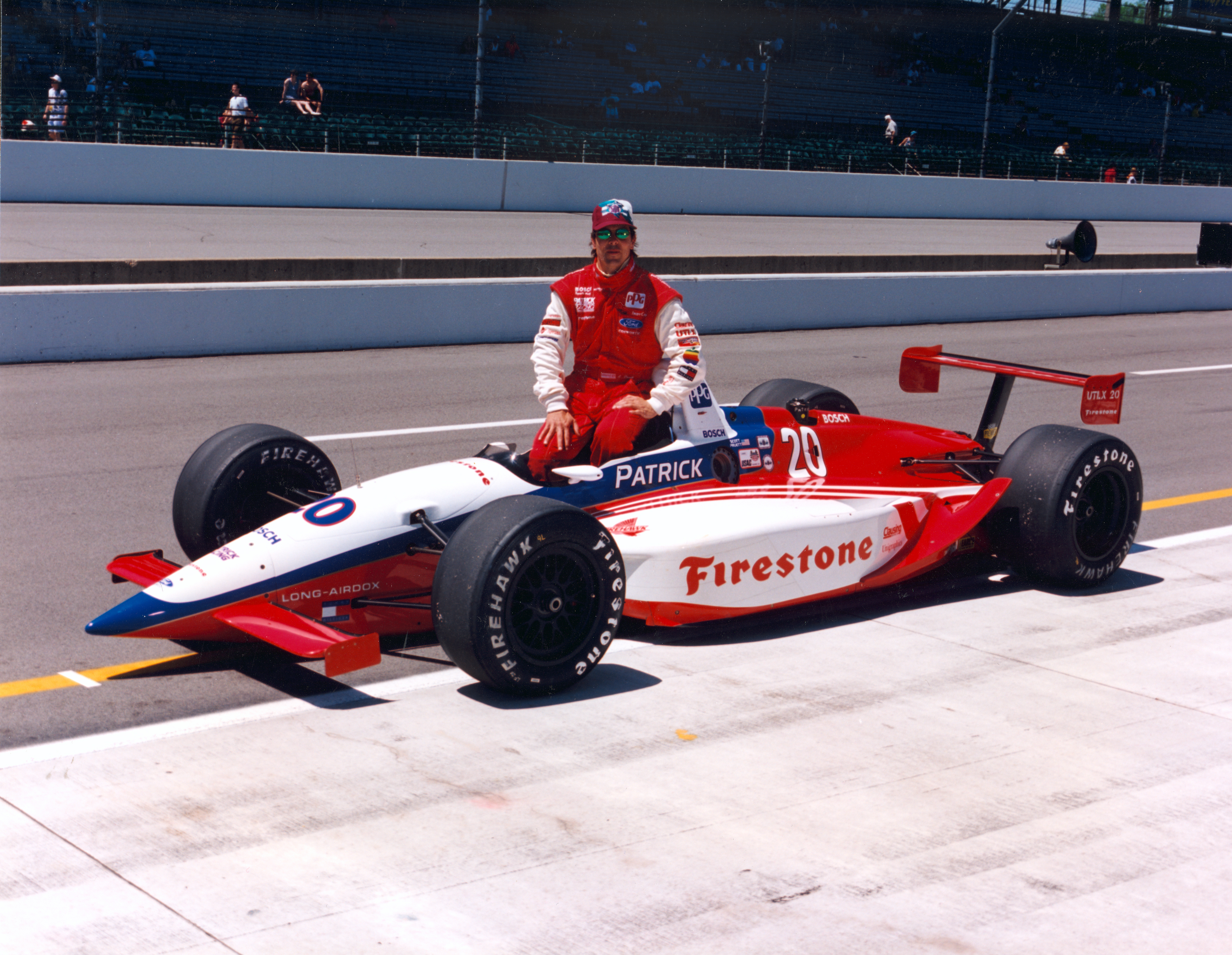 The CART/IRL split truncated Pruett's Indy 500 career and meant the 10th place he achieved as a rookie with Truesports in 1989 stands as his best finish in the event – although he was very competitive with Patrick Racing in 1995 before a crash.
He partly made up for that two months later with an epic maiden win on the other superspeedway on that year's schedule, as he defeated Al Unser Jr by just 0.056s to win the Michigan 500. In an era long before Handford wings or pack racing, that was a proper wheel-to-wheel triumph.
Oriol Servia
Indy starts: 11 (2008-2019)
Best result: 4th (2012)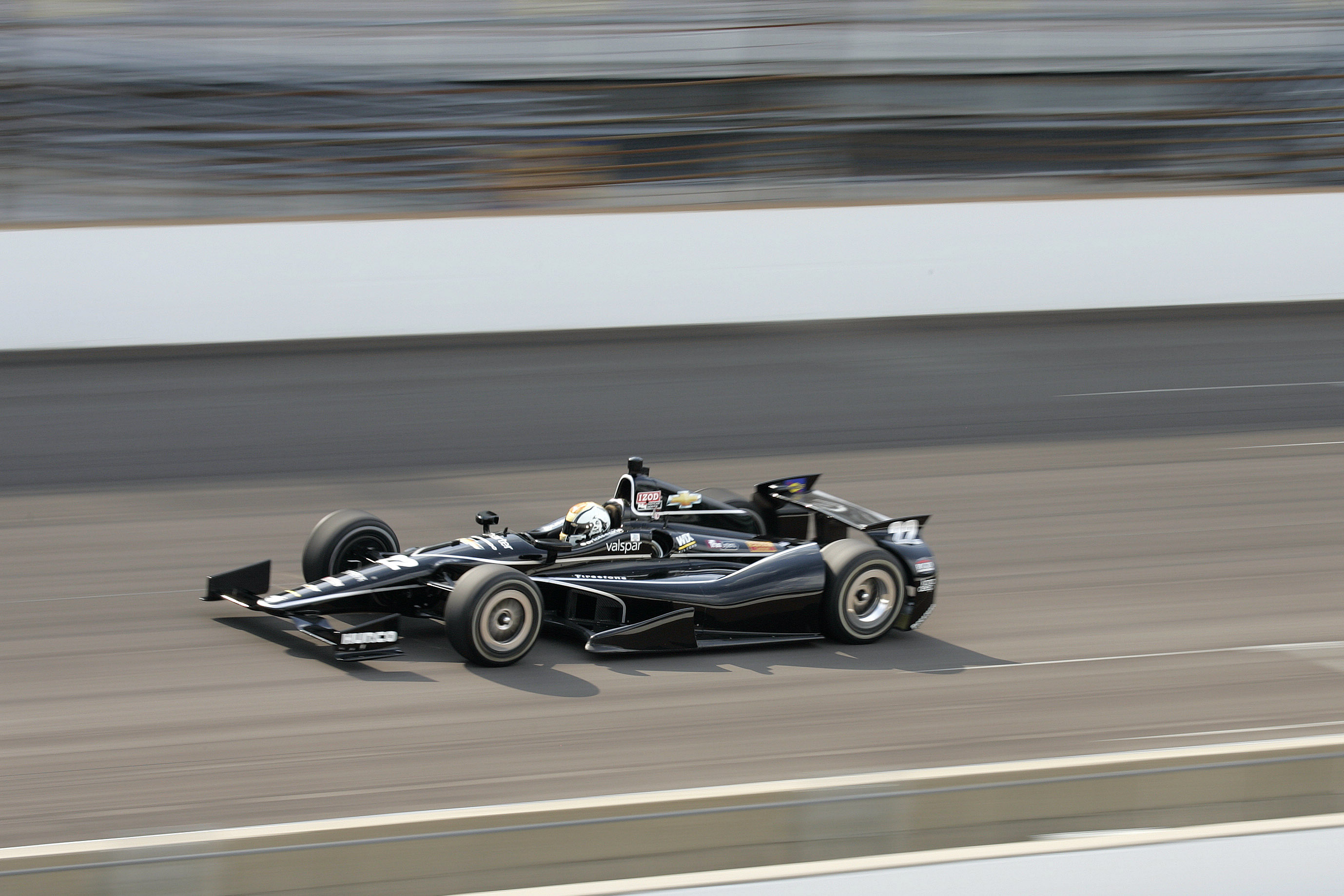 It says a lot about Servia's Indy nous and prowess that he still gets called-up by teams every year for the 500 even though he's now in his mid-40s and his full-time IndyCar career is behind him.
His best shot at victory was with Newman/Haas in 2011, when he qualified on the front row and was a frontrunner throughout before ending up sixth.
But his greatest Indy 500 drive came a year later. After a qualifying crash left him 27th on the grid, he tore through the field to fourth in a joint Panther/Dreyer & Reinbold entry.
The rookies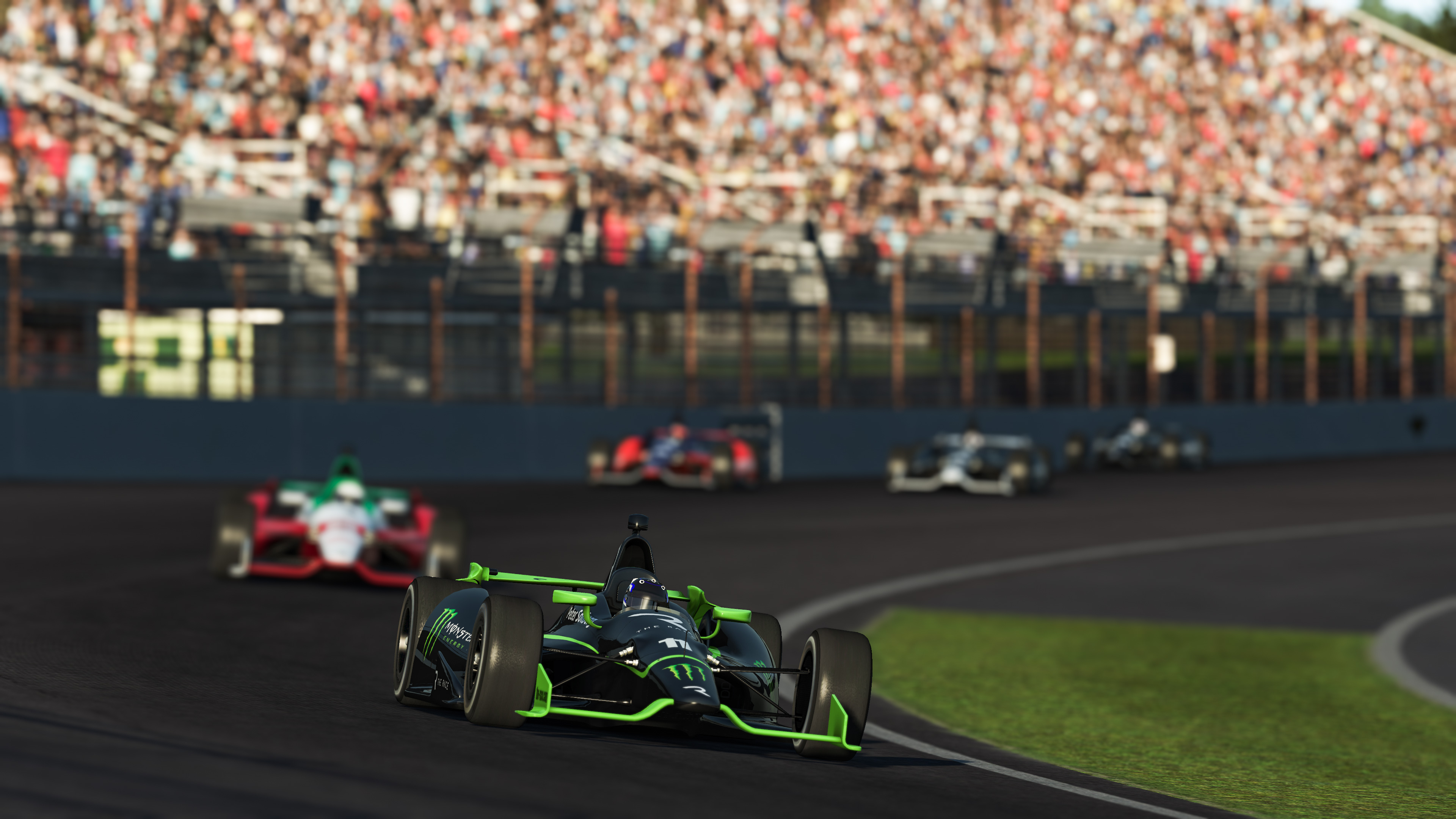 There's an incredibly illustrious group of oval racing newcomers lining up to take on the Indy 500 winners and other IndyCar veterans.
That pack is headlined by 2009 F1 world champion Jenson Button and his main Legends Trophy title rival Emanuele Pirro, plus 2003 World Rally champion and double World Rallycross title winner Petter Solberg – for whom oval racing is an even more unusual experience than his 1970s F1 car exploits have been.
Mika Salo had an unusual near-miss when it came to oval racing: he had a part-season in Champ Car with PK Racing at the end of 2003 but only drove on road courses as the planned Fontana finale was cancelled due to wildfires in California.
Fellow ex-F1 driver Vitantonio Liuzzi is also in uncharted territory on ovals, as will be touring car stars Tom Coronel and Andy Priaulx.
But oval racing isn't entirely new to Priaulx's fellow Brits Jason Plato and Darren Turner. They were both briefly stars of the Rockingham-based UK NASCAR series ASCAR in the early 2000s, with Plato finishing third in the 2002 championship during a break in his British Touring Car Championship career and Turner winning six races.