Kyle Larson's use of a racial slur on an iRacing stream at Monza last weekend (that's a sentence I wasn't expecting to write last week…) has sent one of NASCAR's most promising careers into a tailspin which it may never come back from after he was fired by the Chip Ganassi Racing squad that gave him his big Cup Series break.
Larson joined a struggling Ganassi outfit for the 2014 season. The team had won four races in 2010, but scored only one win in 2013 to add to that period before Larson joined, heralded as a future star, good enough for the team to jettison ex-Formula 1 driver and Indianapolis 500 winner Juan Pablo Montoya to make room for him.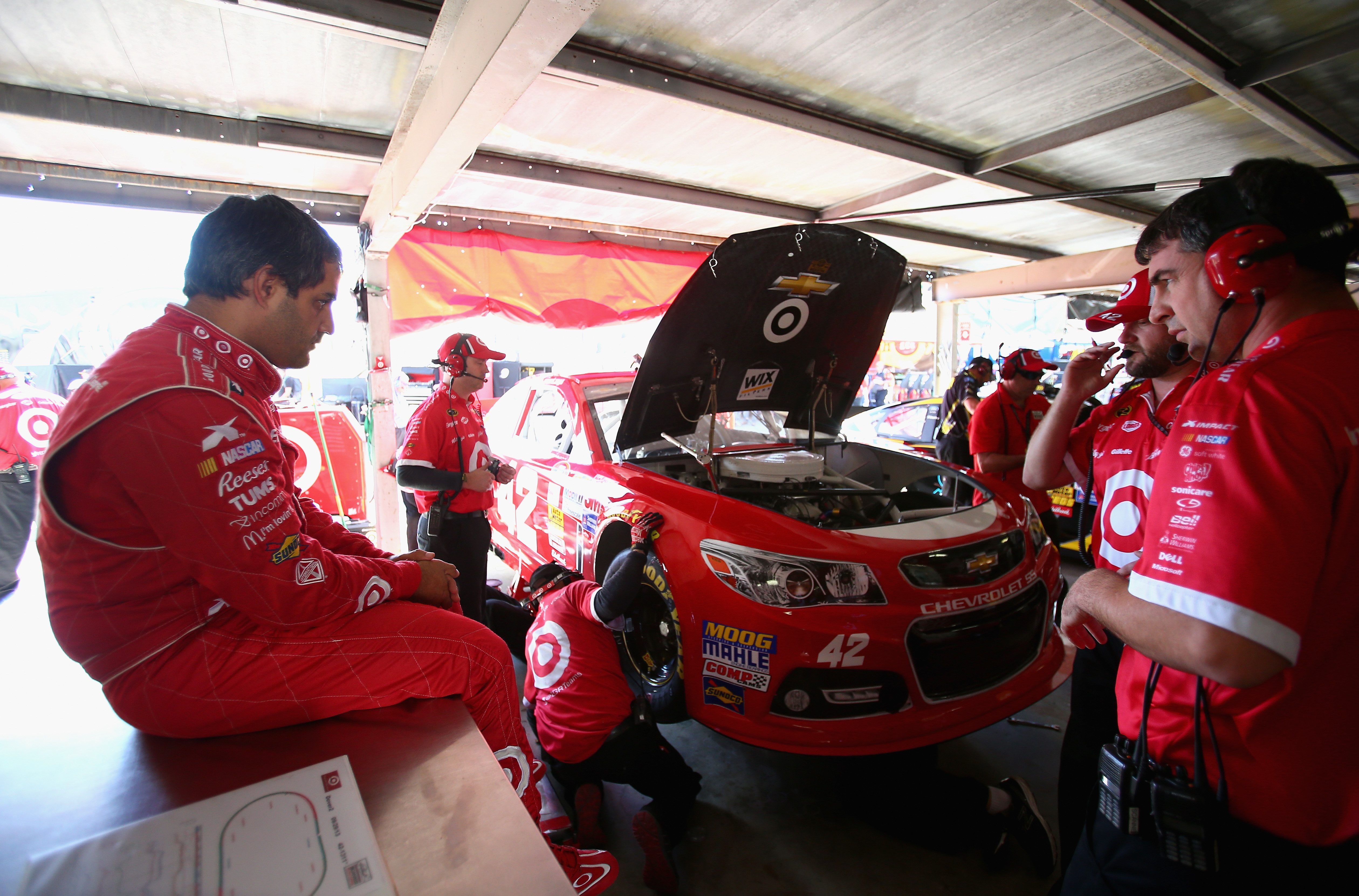 By the time Larson arrived, Ganassi was using engines from then-NASCAR-benchmark Hendrick Motorsport so there was no excuse for this giant of American racing – even though Ganassi had struggled to replicate its IndyCar and Grand-Am form in NASCAR.
After a couple of slow seasons, Larson finished in the top 10 in 2016 for the first time, and hasn't finished outside it since. He's reeled off six wins since his thrilling first at Michigan – also in 2016 – and in 2019 he scored his best title finish of sixth, just missing out on the final four to fight for the championship at the last round at Homestead.
That meant Larson was arguably the hottest property in the silly season for 2021 – before what happened last weekend and the resulting loss of all of his major sponsors and his Ganassi seat. NASCAR could yet suspend or ban Larson for who knows how long, too. But providing that doesn't happen and he's allowed to return for 2021, here's a run down of the silly season.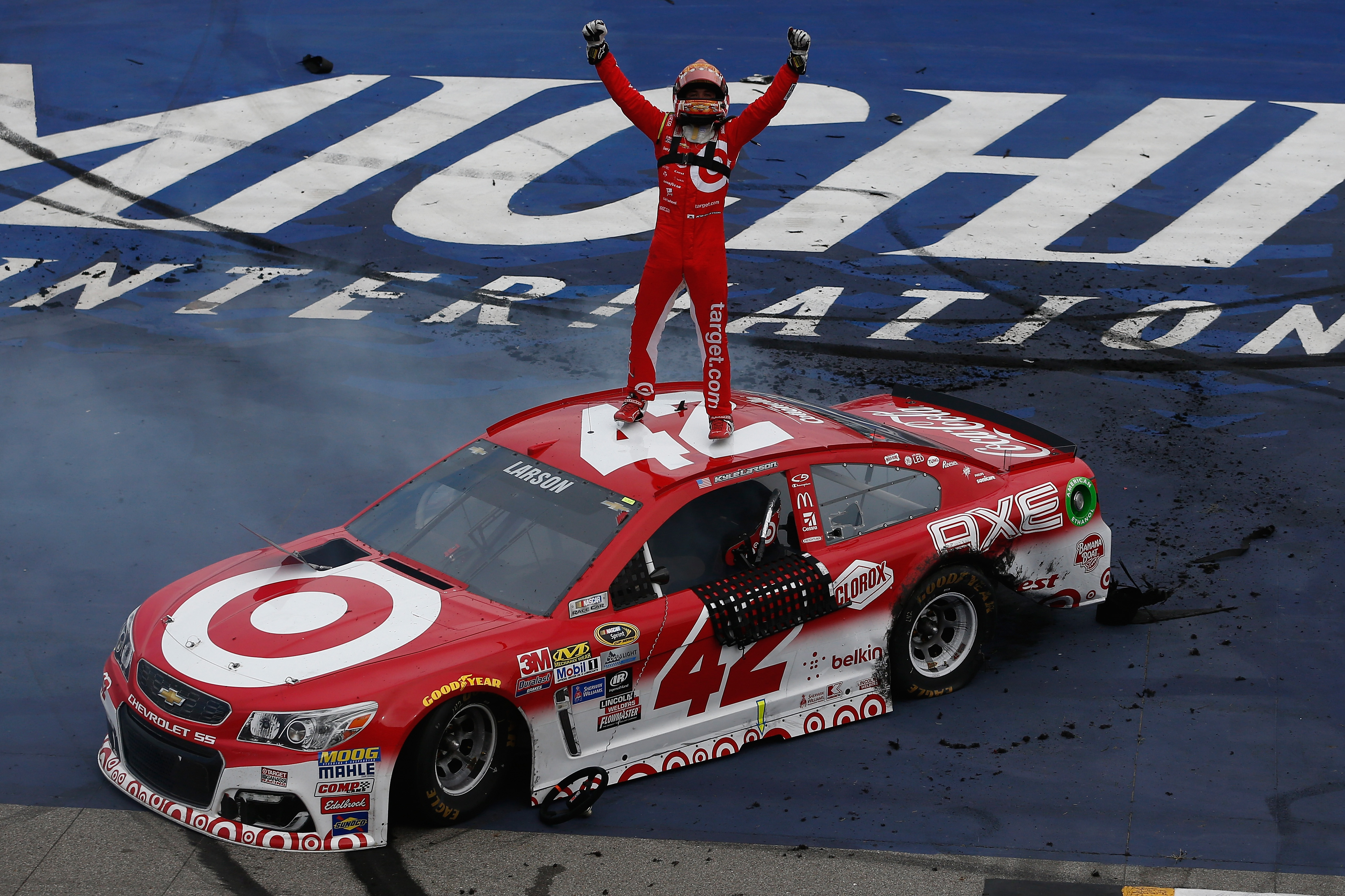 A number of important things need to happen to open up key seats in the 2021 market. Jimmie Johnson is set to retire at the end of 2020, which could open up a seat at powerhouse Hendrick. There's question marks even there, as Johnson has not ruled out a return, and could he compete into 2021 if the 2020 season doesn't add any more races to the four contested before the COVID-19 outbreak?
Brad Keselowski would be favourite for that Johnson seat, because Larson has claimed that being allowed to compete in short-track dirt racing in his spare time is a sticking point in any future deal, and Hendrick have tended to shy away from permitting drivers to do that regularly.
A tie-up with Stewart-Haas Racing would be a more likely fit with Larson there, as it has two Cup seats unsigned for 2021, and Tony Stewart is a team owner and competitor in dirt racing.
There's another seat at Hendrick as Alex Bowman's contract is up, but Hendrick would likely re-sign him alongside William Byron and Chase Elliott. Should Hendrick be moveable on the dirt factor, it could have gone for Larson before last weekend's events, but it remained and remains unlikely.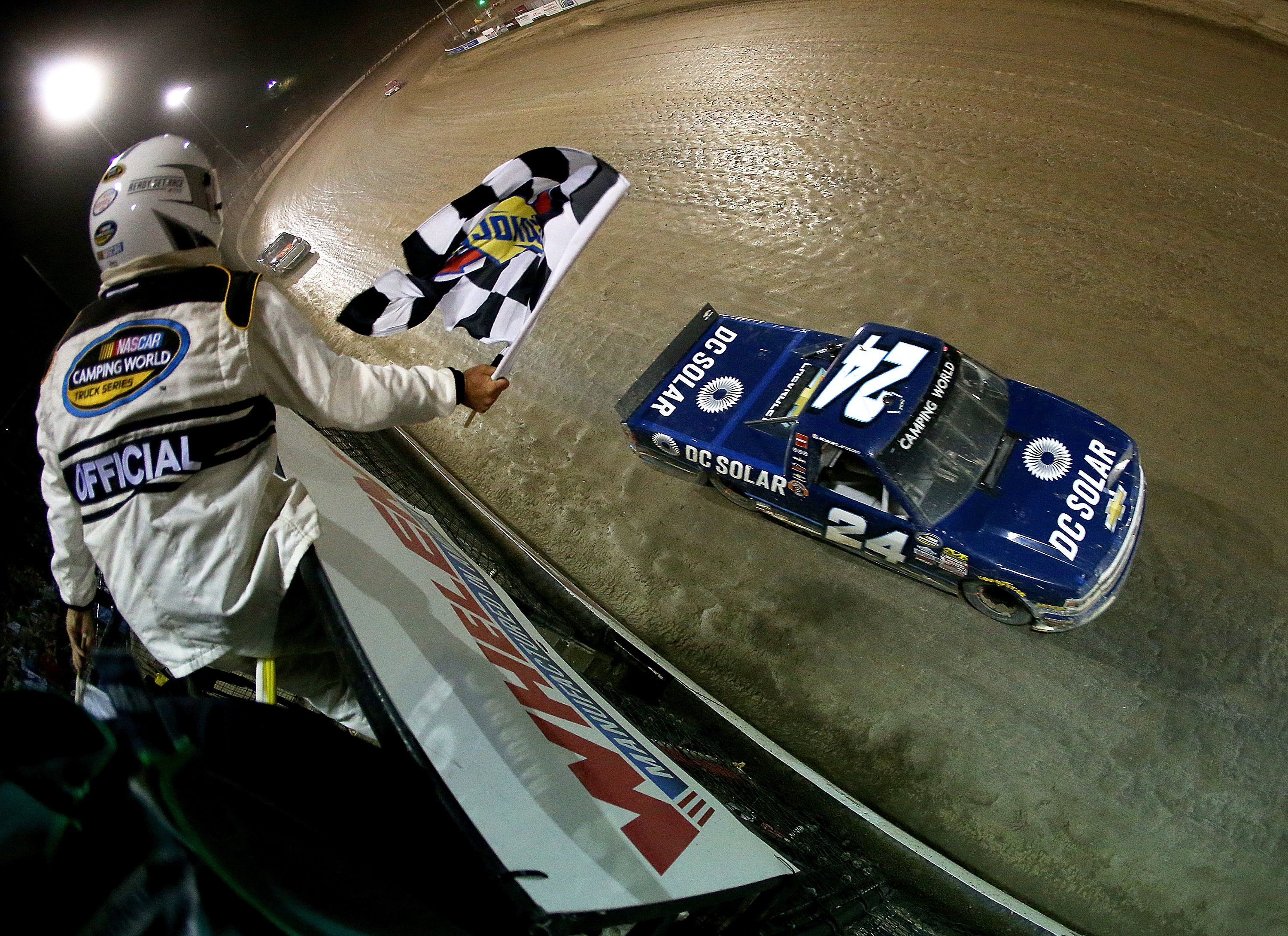 Keselowski moving to Hendrick would open up a seat at Team Penske, where Joey Logano won the 2018 title and finished fifth last year. While Penske is built towards Logano in his prime, Larson could go in and shake things up. Penske's young hotshot Ryan Blaney is also a key factor in silly season, as he'll be well-valued – especially if Larson is out of the picture…
Then there's the another key seat potentially available at Joe Gibbs – Toyota's star outfit dominating in recent years. But it already has double champion Kyle Busch, 2017 champion Martin Truex Jr, NASCAR's best driver to never win a title in Denny Hamlin and hotshot free agent Erik Jones. It also has a stacked junior rank with Christopher Bell and Harrison Burton waiting in the wings for a seat.
Whether Larson can bounce back from this slur to reestablish his NASCAR career is a very tough question to answer. Many will debate whether he deserves that chance or not. Some are vilifying Larson for his actions and want him punished as severely as possible. Others have praised his apology for what he said and believe he deserves a second chance.
— Kyle Larson (@KyleLarsonRacin) April 13, 2020

The question some teams will have is, is he good enough to outweigh that negative baggage for a team and sponsor to gamble on him and commit their name and branding to him?
There's no doubt Larson has been among the better drivers in NASCAR since his 2016 season. However, his stats don't look like those of a top-level star driver, a Kyle Busch or a Logano.
Ranked seventh of current drivers in podiums and top-10s, third in second-place finishes, eighth in top-10 finishes and an average finish of 12th per race since his debut Ganassi season per Racing-Reference.info, Larson's stats aren't 'blow me away'. For the same period, he is ranked 13th out of 27 in number of wins, behind drivers who debuted after him, like Hendrick's Elliott.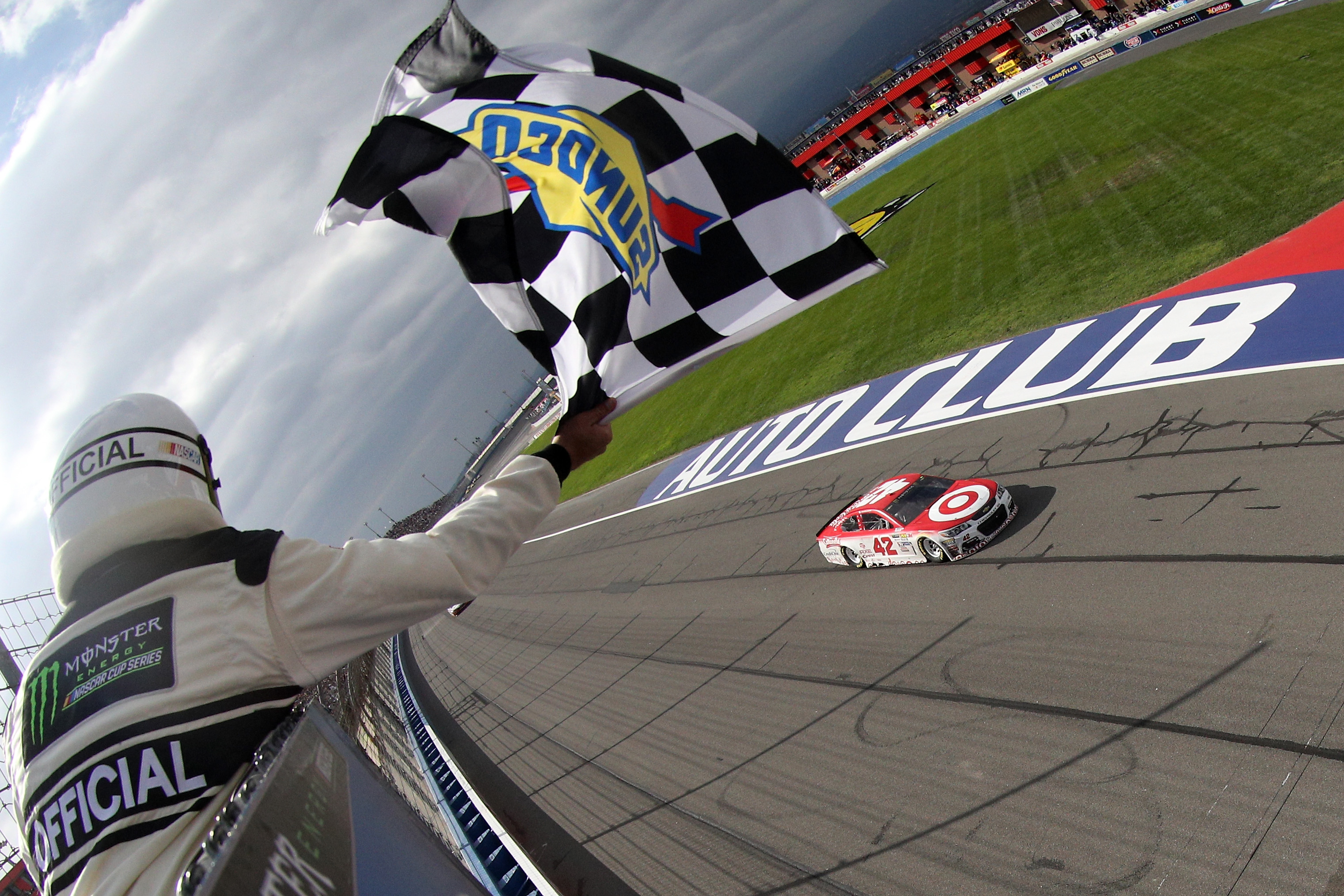 Many put Larson's lack of headline results down to the fact Ganassi has never been a major player in terms of championships in NASCAR. So all you can really do to counter that is look at Larson's team-mate.
Larson overshadowed Jamie McMurray – definitely at the end of his career – in McMurray's final season in 2018, even if the two were closer than you may have thought in the years previous. McMurray was then replaced with 2004 Cup champion Kurt Busch.
Busch is definitely in the twilight of his career, but scored a better average finish than Larson last year. OK, average finish isn't everything in a championship weigted to wins, but it's still a valid stat and Larson was 12th of the NASCAR grid in the 2019 season. Had a nightmare finish at the playoff opener at Las Vegas not plighted Busch, the 41-year-old may well have finished ahead of Larson. Or not. But it's close enough to put a bit of a negative slant on Larson's last year. And as many teams and sponsors will tell you, you're only as good as your last game, or in motorsport's case your last championship finish.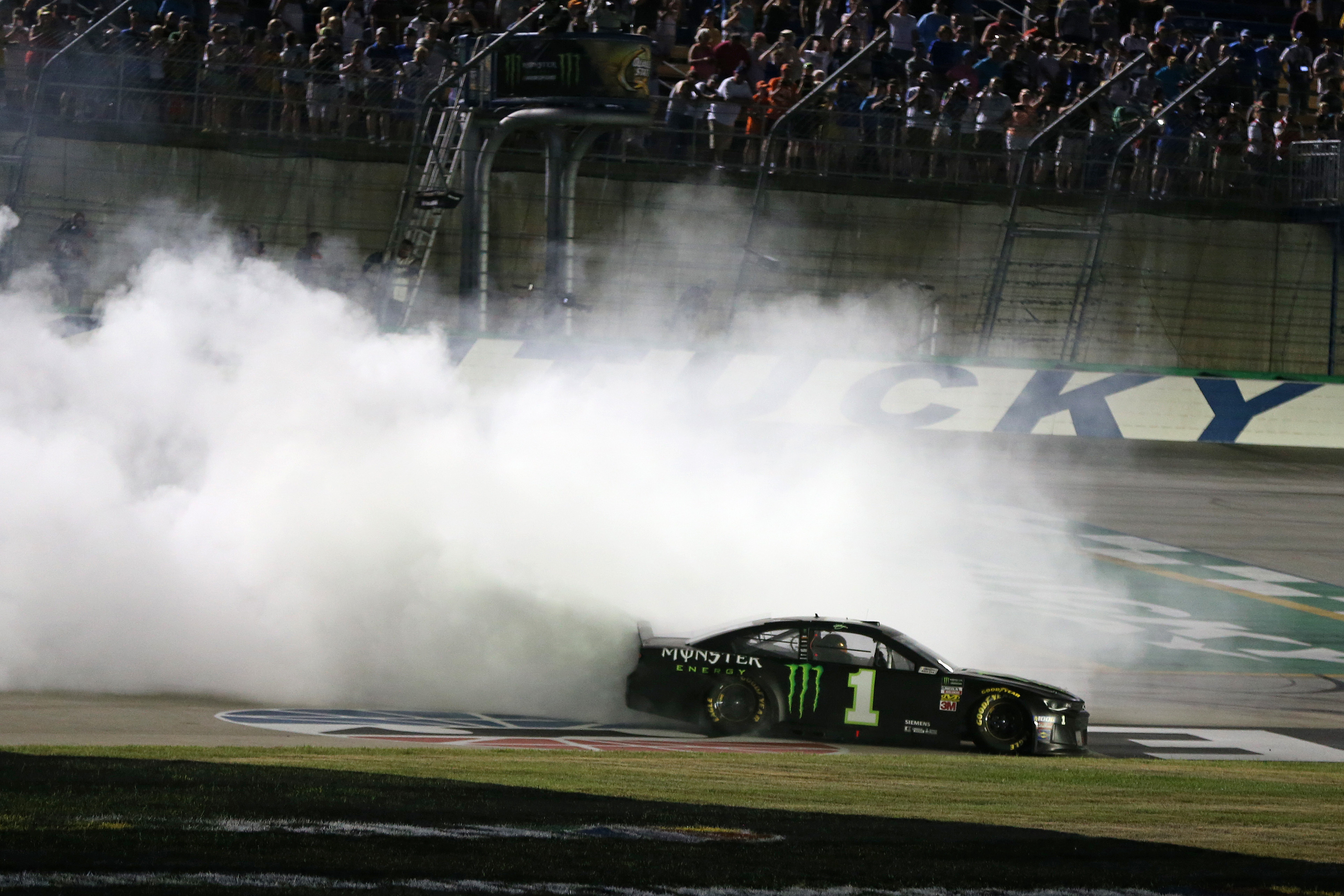 If Larson can weather the storm and come back from this controversy, which is an 'if' as big as 'if the NASCAR season gets back underway in 2020 due to the coronavirus pandemic soon', and he manages to persuade one of the teams that he does have the ability to be a future champion, then he'll have to contend with the uphill struggle of persuading sponsors.
There's two elements to this. Rightfully so, sponsors are very keen to avoid drivers who have been linked to any sort of negative publicity when it comes to racial matters. Secondly, NASCAR teams have a huge mountain to climb in terms of keeping cash coming in from sponsors, and making sure they stay for 2021, due to the coronavirus outbreak.
Where European teams do sponsor deals by season, the American system of having sponsors in for a number of races is a massive issue given the current lack of, well, racing. Not only is that a huge budget shortfall for teams, it's a way for some companies hit hard by the coronavuirus to move money elsewhere. And will they continue to invest in sports sponsorship once racing gets back underway? It's a huge question we don't have the answer to.
And if you need any evidence as to how seriously American companies take being linked to racial slurs, you may well remember that IndyCar driver Conor Daly lost a number sponsors while contesting the 2018 Xfinity season over comments made by his father and ex-F1 driver Derek made in the 1980s resurfaced.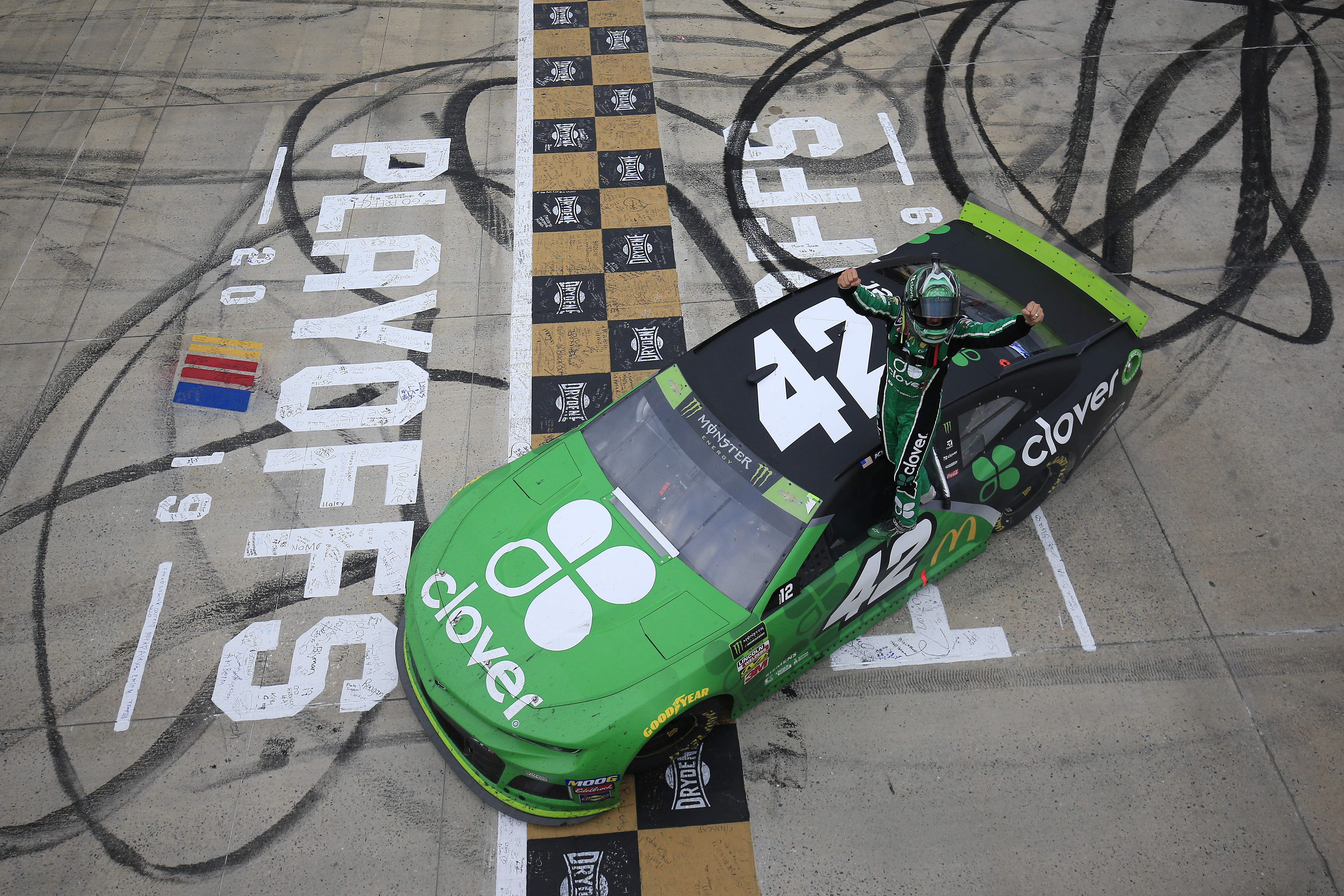 Before last weekend's debacle, Larson was comfortably the hottest property on the free agency market and teams would likely have looked past some of the result shortcomings to give his undeniable talent a chance to shine in a top team, which could be the difference between finishing sixth and winning a championship.
However, the stats don't lie and a strong season from Busch last year in comparison to Larson makes you wonder if the latter is a future champion, or just a very good racing driver.
Now, post-slur, Larson's career hangs in the balance. Even if he escapes a ban (of whatever length that may be) and is a factor in the 2021 free agency market he'll still face an uphill struggle to prove he is worthy of a big-ticket seat, and persuade big-name brands that he is a person they should be sponsoring in 2021. If he can't do any one of those things, NASCAR has lost what could have been a multiple champion – or at least a very good driver.